5 of the Best… Easy Recipes to Try Right Now //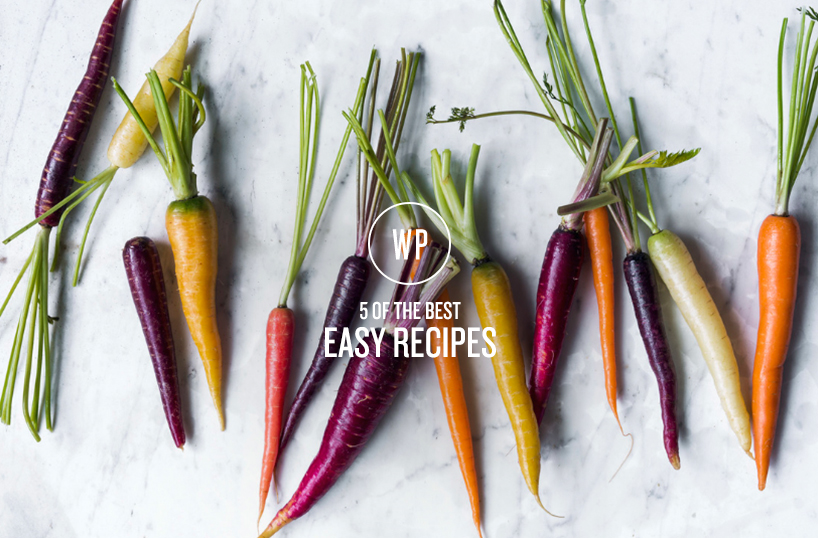 Impress without the effort – these recipes are so easy you'll only need to do them once to know them off by heart.
While it's sometimes fun to prepare for a dinner party by flicking through multiple Pinterest food boards or searching blogs (including ours!) for great recipes you can try, sometimes you just need a few go-to recipes in the bank. Knowing little things like when to add truffle oil or how to make a quick snack with the leftover food in the fridge ultimately makes us better cooks and leads to exploration with food.
Below are 5 recipes that you can try right now and are so simple you'll remember how to do them without the recipe.
Avocado and basil pesto
Fed up of seeing the pot of pesto in your fridge and never being excited enough to use it? Try making your own really quick pesto at home by blending or mashing an avocado with basil, parmesan and garlic WITHOUT oil!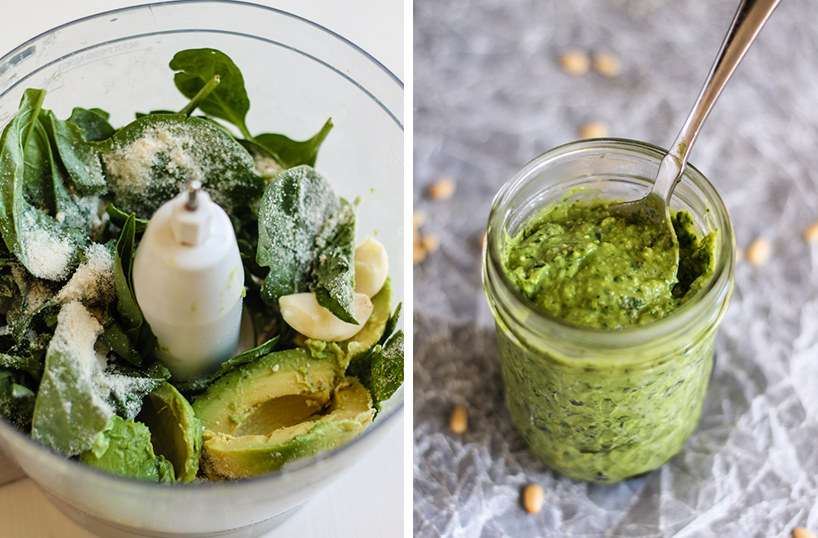 This recipe is great to toss with courgetti or stirred into quinoa with cherry tomatoes. Add on top of toast for a quick snack or use in a sandwich to add flavour.
Ingredients:
1 cup packed fresh basil leaves
1/2 large ripe avocado
2 cloves garlic
2 tablespoons pine nuts
1 tablespoon fresh lemon juice
3 tablespoons water, plus more if necessary
1/4 cup grated parmesan cheese
sea salt, to taste
Method: Blend together everything but the cheese, or dice and mash together. If it's a little thick add water. Transfer to a bowl and stir in the cheese.
Recipe from the Ambitious Kitchen
Cucumber Chips
One that you can also try with courgette. Thinly slices vegetables in the oven are the new homemade chips. Normally these are dehydrated but put the thin slices in the oven for a long time on a low temperature for the same effect, but they do take a while so be patient!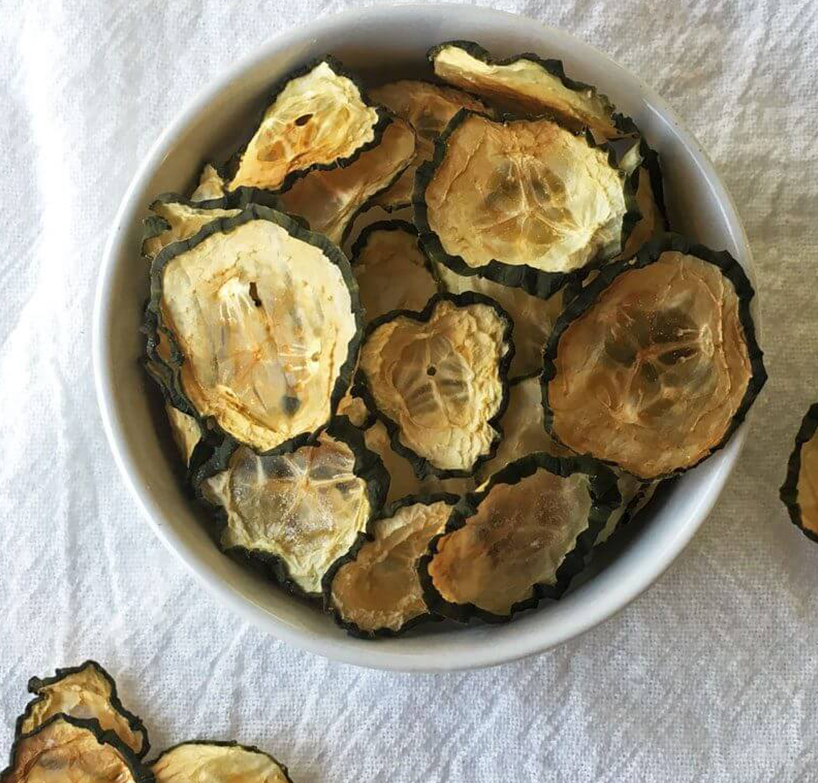 Ingredients:
1 cucumber sliced thin
1 teaspoon apple cider vinegar
sprinkle of salt
Method: Slice cucumbers thinly, about a ⅛ of an inch in thickness. Pat cucumbers dry and add them to a bowl and mix well with your seasoning. Line a baking sheet with parchment paper and place the cucumbers onto the baking sheet, lying flat and separated. Bake at a low temperature of around 80 degrees for 3-4 hours. Time will depend on how large your cucumbers are.
Recipe from The Crunchy Chronicles
Pickled veggies
These are the ultimate go-to garnish, snack or side with cheese and crackers, so worth spending the time pickling these to use again and again.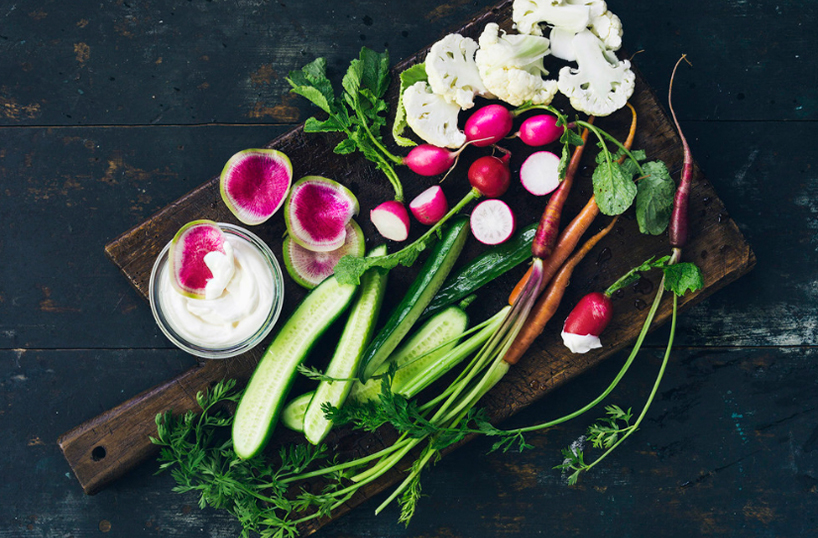 Making the vinegar is probably the most complicated bit, but it only involves boiling vinegar and sugar until it dissolves. You can experiment with the vinegar that you use but make sure you have around 250ml.
Ingredients:
2 bunches of radish
a handful of carrots
couple jalapeños (more or less depending on your love of heat!)
handful of chopped coriander
salt to taste
120ml of distilled white vinegar
60ml cup apple cider vinegar
60ml cup red wine vinegar
170g sugar
Method: Cut up all your veggies into whatever shape you like, slices work best and are more versatile. Bring your sugar and vinegar to a slow boil and whisk until all the sugar is dissolved and leave to cool (you can put it in the fridge or freezer if you want it to cool quickly). Add all of your sliced vegetables, jalapeño, coriander and salt to a jar or container and pour the cooled vinegar on top. Store in the fridge and eat your pickles over the next couple of weeks.
Recipe from Eva Kolenko
Elderflower cocktail
This is one of our favourites as it's a really light, refreshing, and above all easy, recipe if you want to raise your bottle of prosecco up to the next level. The quantities below make a large pitcher, so perfect for these hot summer days.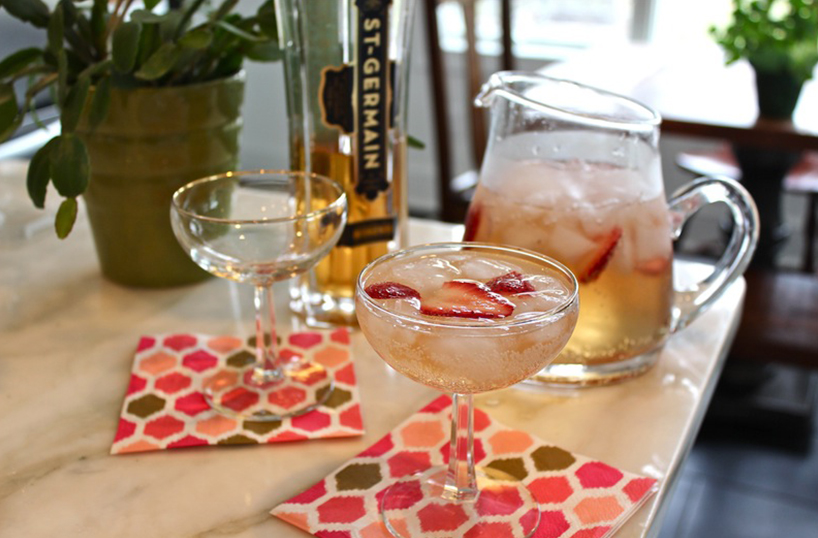 Ingredients:
1 (750cl) bottle of sparkling wine (champagne, prosecco, cava etc)
120ml of elderflower liqueur such as St. Germain, or elderflower cordial for a lighter version
340ml of sparkling or soda water
sliced strawberries to decorate
Method: Add the first 3 ingredients to a large pitcher and stir. Add ice afterwards to reduce fizzing. Pour into glasses with ice and add the slices strawberries to decorate.
Recipe from Kitchn
Berry Frozen Yoghurt
Amazingly simple and something you can make last minute for a quick frozen dessert. Experiment by using different frozen berries and change the consistency by altering the amount of yogurt and honey.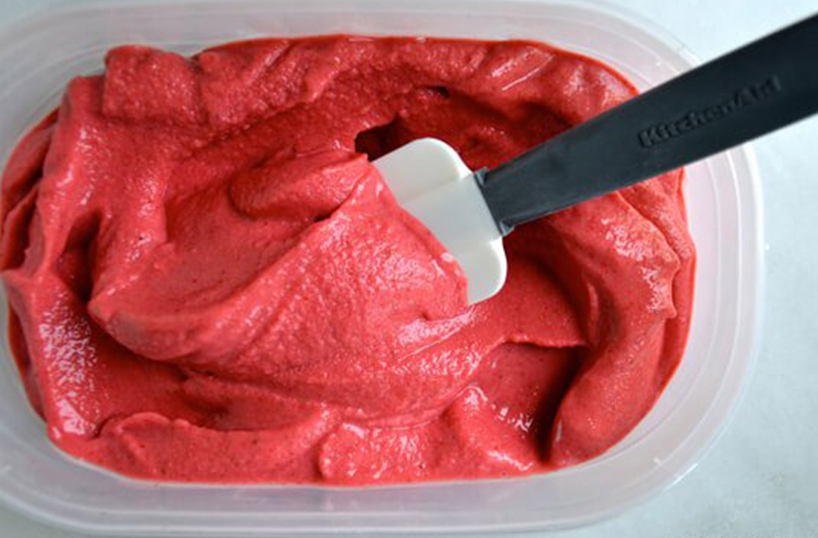 Ingredients:
800g frozen strawberries or berries
3 tablespoons agave nectar or honey
120ml plain or Greek style yogurt
1 tablespoon fresh lemon juice
Method: Add the frozen strawberries/berries, agave nectar/honey, yogurt and lemon juice to the bowl of a food processor. Process until creamy, about 5 minutes. Serve the frozen yogurt immediately or transfer it to an airtight container and store it in the freezer for up to 1 month.
Recipe from Just a Taste
And there you have it, simplicity in its most delicious form. You are welcome!
Words by – Firuze French
Images © Eva Kolenko, Ambitious Kitchen, The Crunchy Chronicles, Kitchn &  Just a Taste