5 of the Best Pumpkin Recipes //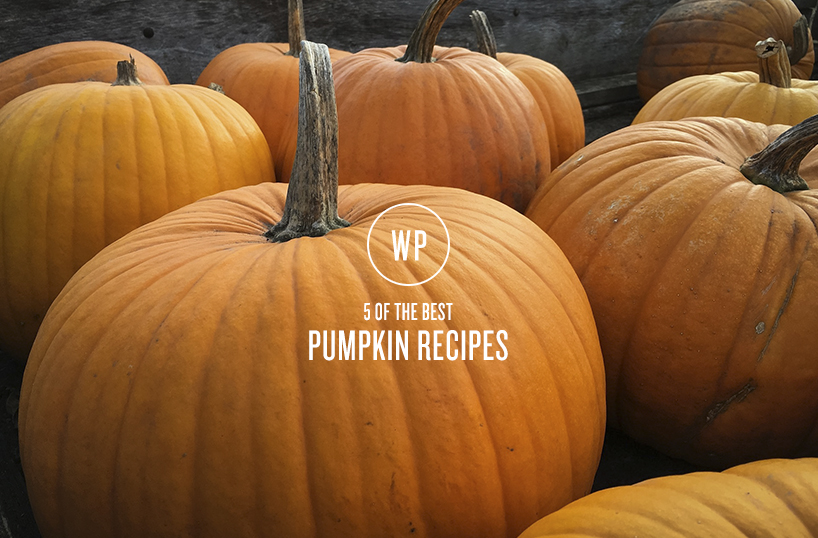 Continuing our '5 of the Best' series Nat gives you some great pumpkin recipes to make use of all the pumpkins you have slaved over this Halloween.
Pumpkin isn't just for digging a knife into while creating a lantern – It's actually a pretty bloody tasty vegetable which is quite versatile when used as an ingredient in a dish. Here are a few recipes that will be a hit for a hallowing Halloween party, or a great way to make use of all the leftover pumpkins you've lovingly crafted and carved.
1. Gluten-free pumpkin pie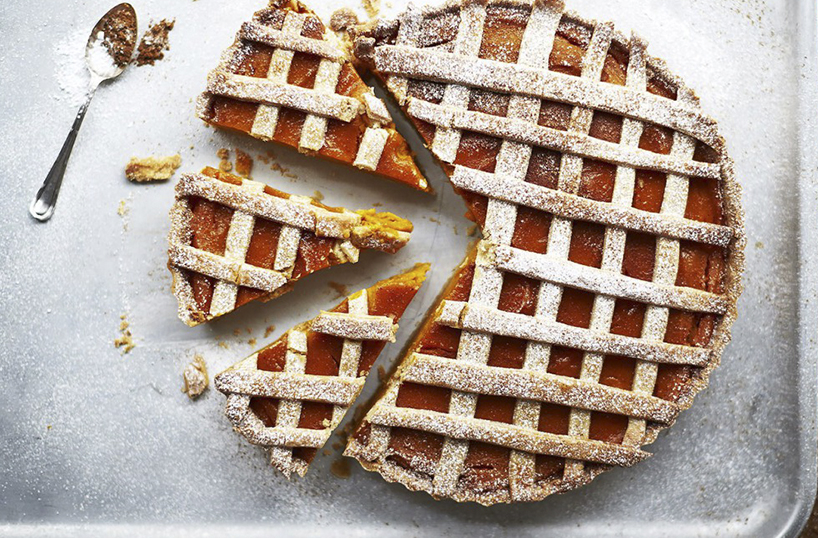 Pumpkin pie is a traditional sweet dessert, often eaten during autumn and early winter, and a classic favourite for Thanksgiving in the States. Over the pond we don't make as much of the flavoursome pie… but we should! Here Jamie Oliver gives us a gluten-free version of the tasty classic. 
For the recipe visit Jamie Oliver's site here.
Top tip: If you want the cheats way buy puff pastry from your local supermarket.
2. Silky pumpkin soup with onion confit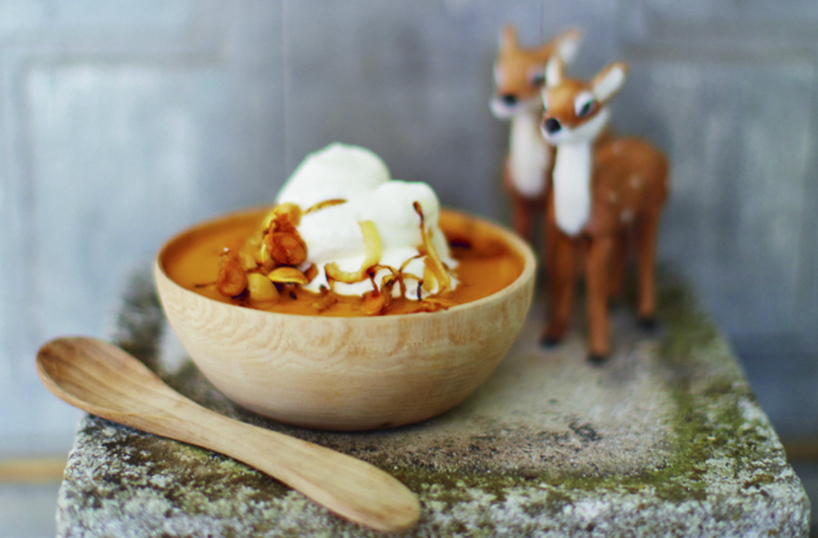 Rachel Khoo is one of my favourite chefs. Not only are her recipes interesting, but they are hearty and wholesome. This recipe requires the pumpkin to be roasted with some garlic before being blitzed with stock. It takes no time at all, requires minimum effort and is topped with caramelized onion and a lovely dollop of creme fraiche… yum!  
For the full recipe use this link here.
Top Tip: Get some crusty warm bread to dunk into this warming dish.
3. Dad's braised beef and pumpkin stew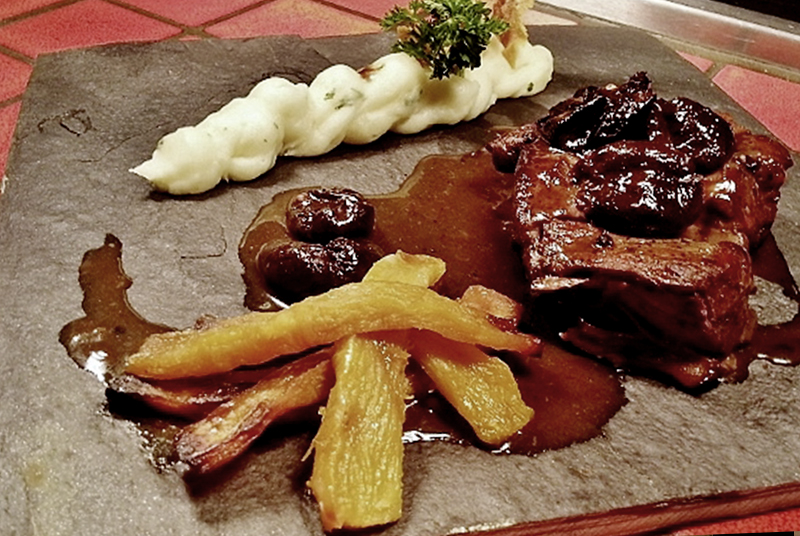 This is one of my dad's recipes, which I wrote about last year, and it's a must to try over the Halloween period (no bias). It's a rich hearty take on a traditional beef stew, with bundles of flavour to warm the cockles. It's a great crowd pleaser, perfect for parties or a great Sunday lunch alternative.
For the full recipe check it out in our recipe section here.
Top tip: Serve with a pile of creamy mash to soak up the delicious juices.
4. Creamy pumpkin risotto with bacon and leeks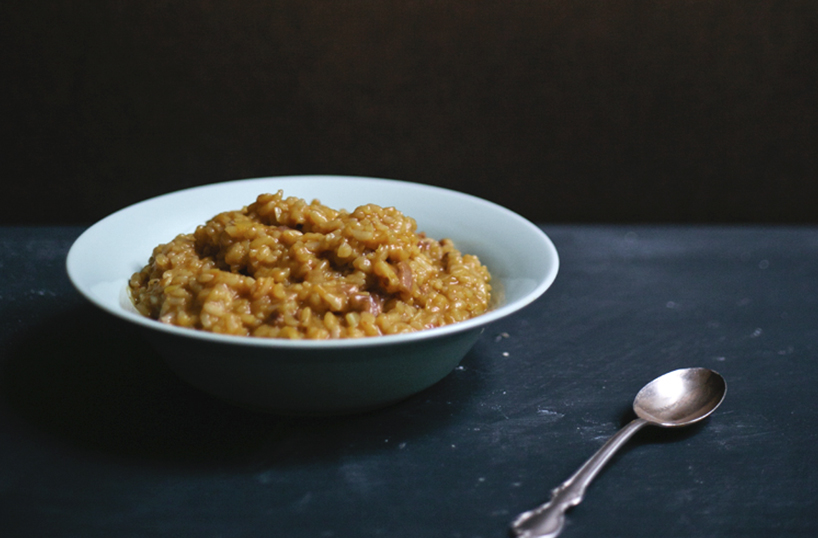 An autumnal risotto with a great creamy flavour. American author, Molly Yeh, gives us a super simple concoction, which she suggests should be enjoyed "by yourself, in bed with a movie" – the perfect dish for a comfort companion on a dark and dreary night.
For the full recipe visit Molly's site here.
Top Tip: Accompany with garlic bread for an extra comfort food feast.
5. Pumpkin and lentil curry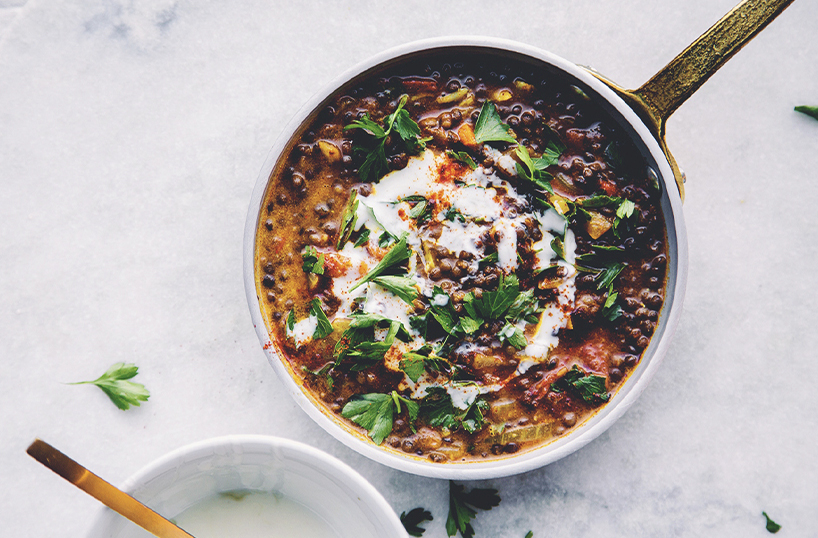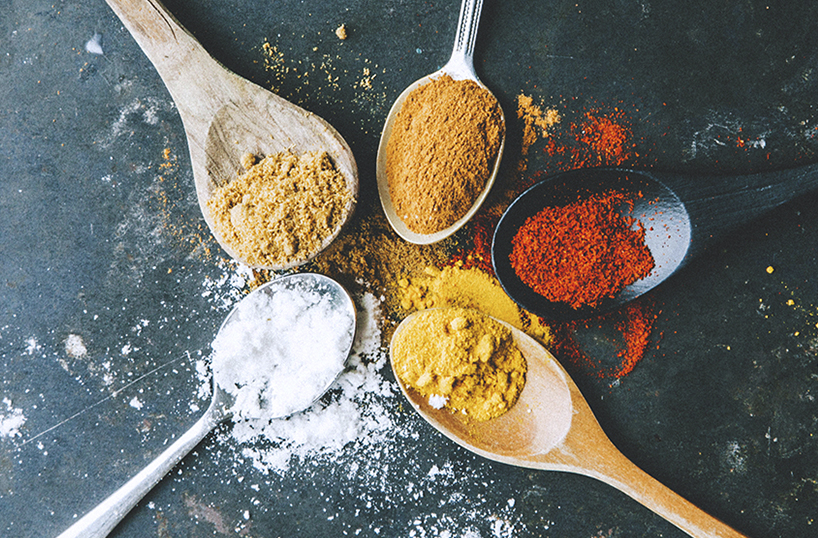 Curry… a classic crowd pleaser, but unlike many this one is meat free (I hear the cheer from fellow veggie folk as they read this) and with the addition of the healthy lentil this dish is an all round winner. Featured on Nourish Atelier the spiced recipe works perfectly with the sweet pumpkin to create an aromatic dish which is cheap and cheerful.
For the full recipe go on over to the Nourish Atelier site here.
Top Tip: Make plenty and freeze meals for a quick prep meal when getting in from work.

Words by – Natalie Jahangiry
[Imagery courtesy of  Jamie Oliver, Rachel Khoo, Molly Yeah & Nourish Atelier]