Beery Beef //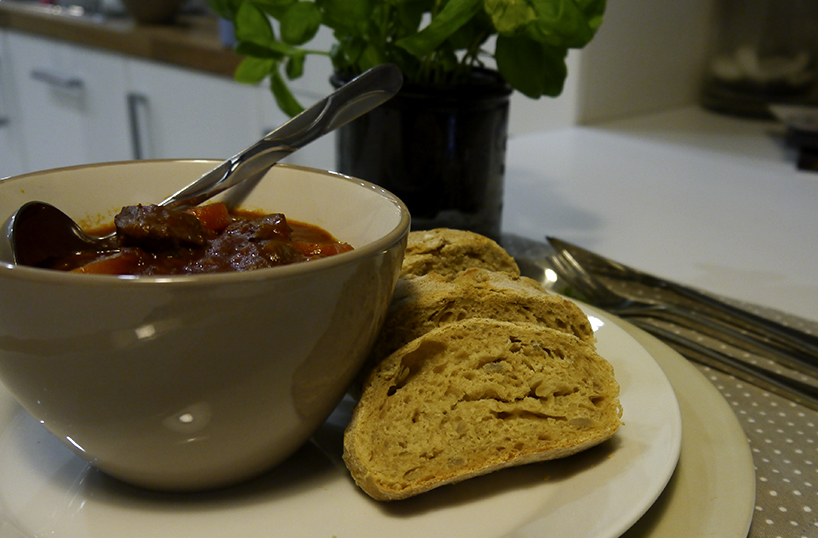 Nat gives you her mum's special winter warmer recipe for tender beef stew starring Newcastle's very own Brown Ale.
This recipe is a special one: it uses my mum's own recipe and is cooked especially for my dad (it's his favourite). Perfect warming food for chilly days.
Serves: 2 – 4
Cooking time: 1 hr 30+
Preparation time: 15 mins
Ingredients:
2 x large onions
4- 5 carrots
Punnet of mushrooms
Beef – cut into large cubes. Stewing or braising
1 tin of chopped tomatoes
Tomato purée
1 bottle of Newcastle Brown Ale
1 beef stock cube
————————————————————————————-
Method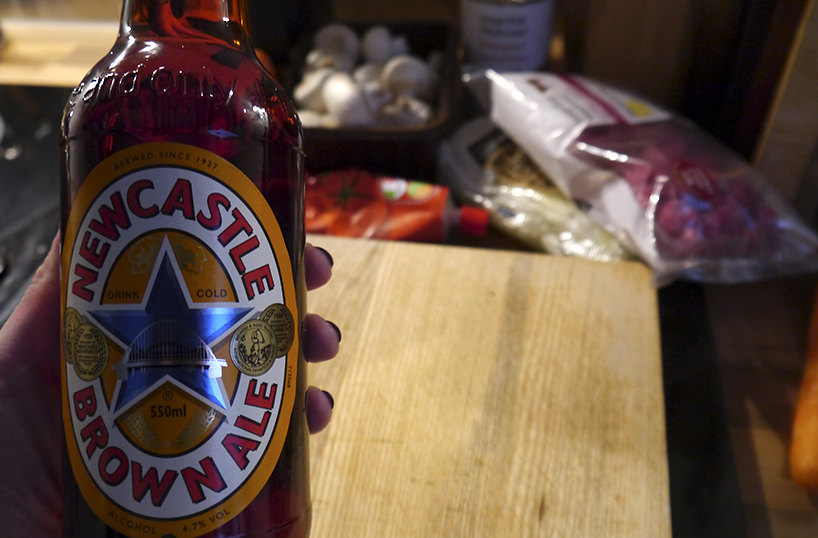 1) Chop carrots and mushrooms into whatever shape and size you fancy and set aside.
2) Chop up the onions and stick in a large pan or casserole dish on high heat and fry with olive oil.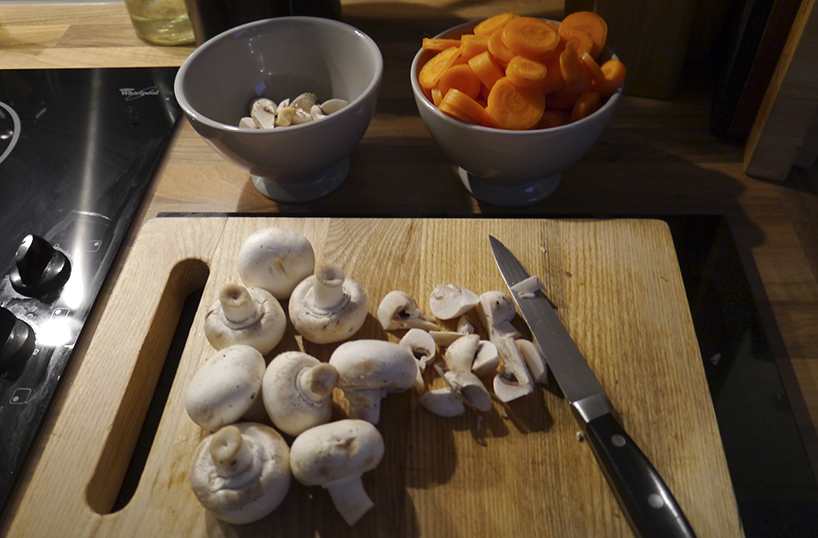 3) Meanwhile coat the beef with plain flour in a bowl. Once the onions have been frying for a minute or two, throw it in the cooking pot and simmer for a further 2 mins to seal the meat.
4) At this point you can chuck in the carrots and mushrooms as well.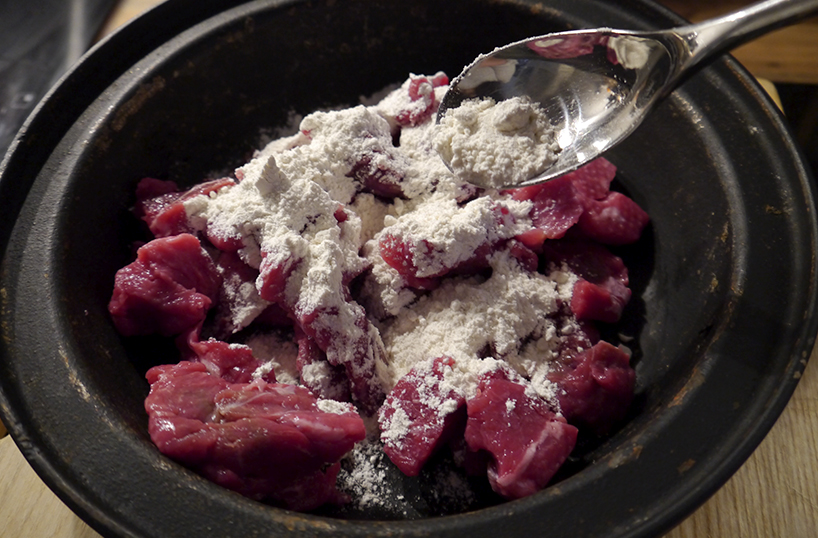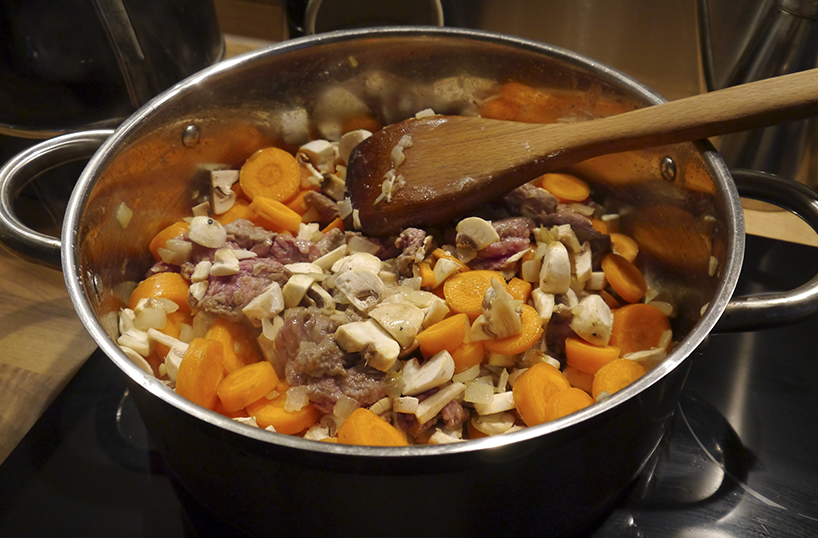 5) Next in is the star ingredient – Newcastle Brown Ale (no bias from this norther lass). If you can't get Newcastle Brown Ale don't panic, you can use another dark ale as a replacement, but it just won't be as scrumptious… obviously!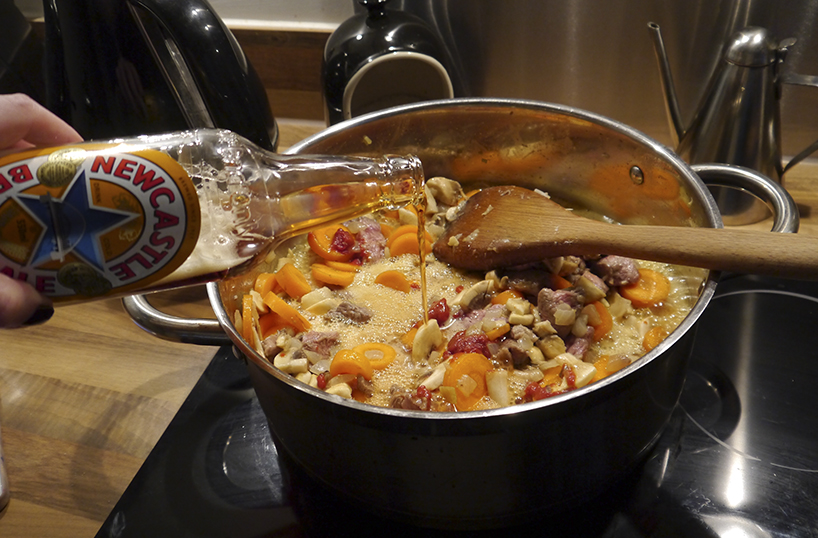 6) Melt a beef stock cube in about 250ml of water and throw that into the mix also. Also add the chopped tomatoes followed by a good tablespoon of tomato purée.
7) Season with salt and pepper and also add a teaspoon of sugar to take the bitterness away from the ale.
8) Turn the heat down to medium / low and slow cook for at least 90mins. The longer you leave it to slow cook the more tender your beef will be. Make sure to stir occasionally.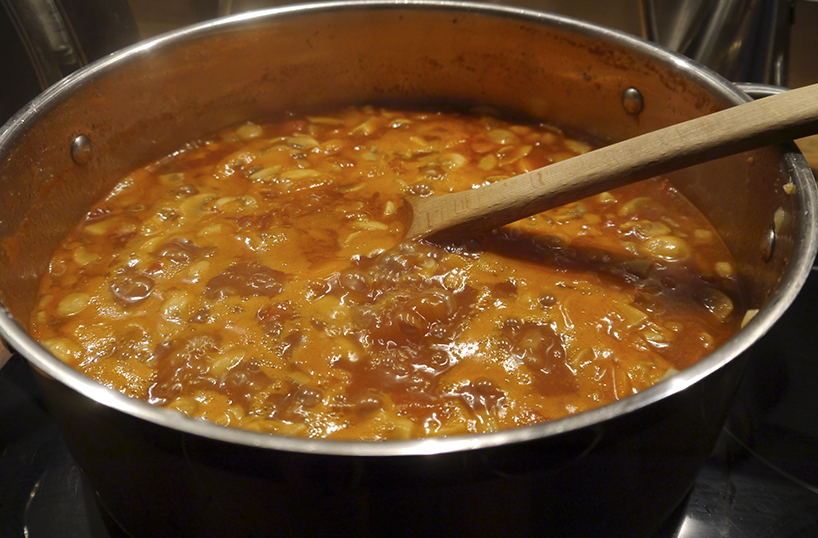 9) To accompany you can whip up some delicious mashed potato. I'm not going to tell you how to make mash, that's pretty obvious (just don't use packet Smash, gross), but why not try it with wholegrain mustard / spring onions or an over-generous dash of cream and butter.
If mash doesn't take your fancy you can try this dish with some fluffy basmati rice, and if that doesn't even do the trick then try some warm crusty bread to soak up all those delicious flavours.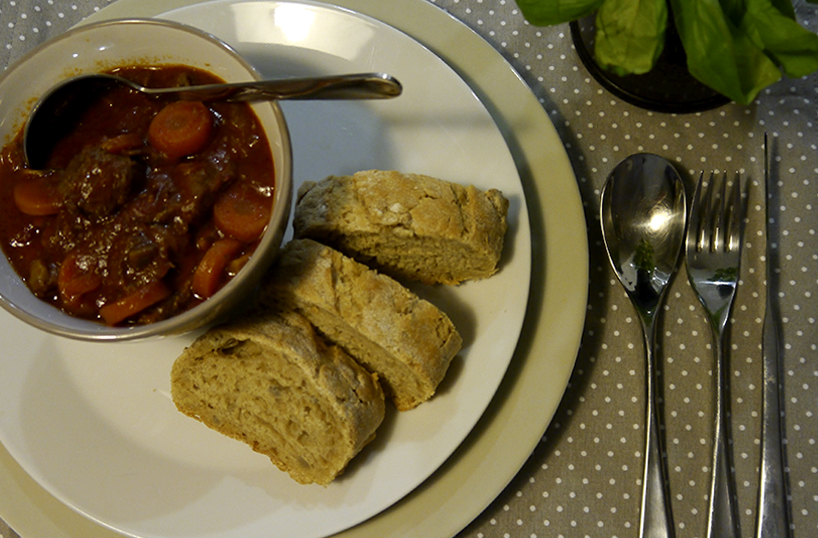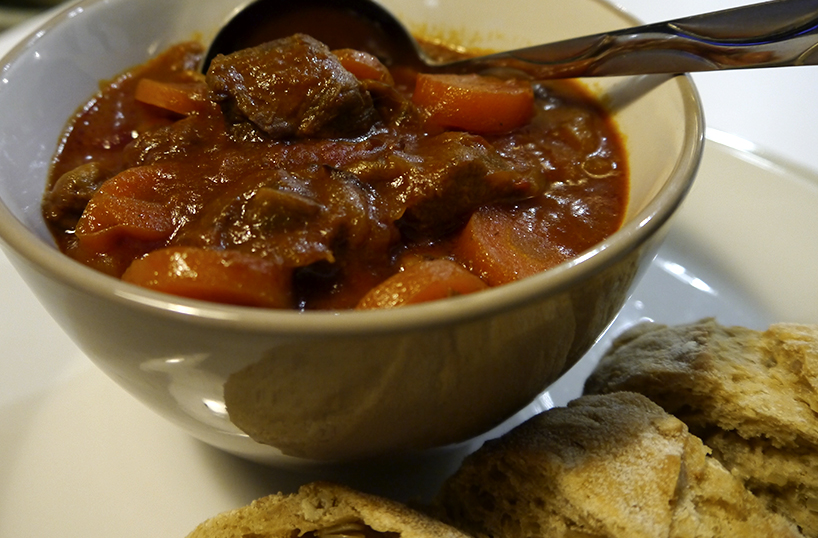 This recipe is a great one for dinner parties (as you can prepare the stew the night before), or cold evenings alike. Splendid.
Words by – Natalie Jahangiry
Images © To Work or Play 2015