Can Your Cat Improve Your Health? //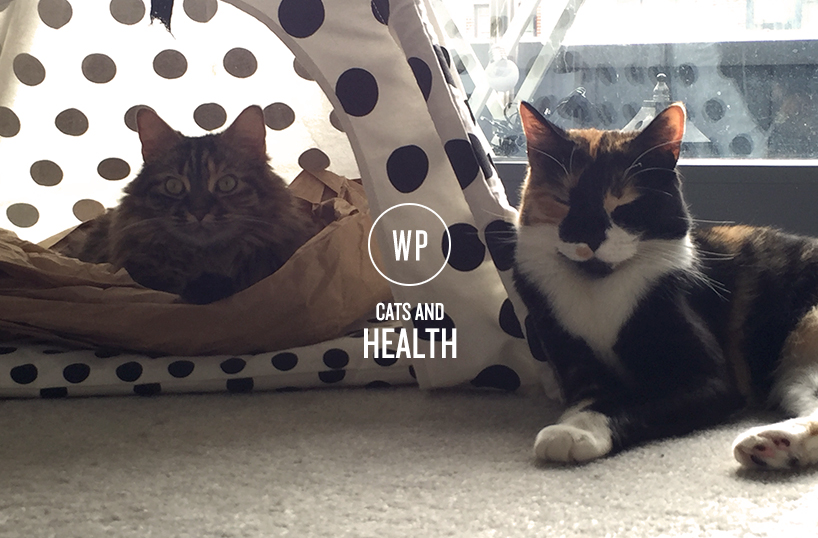 Do animals offer more than companionship? We look deeper into the idea that cats can actually improve your health.
It's no secret that I adore cats. My friends will tell you about all the links I share, snaps on social and posts gushing about how beautiful my two feline friends are (pictures above and below, naww). I grew up surrounded by animals and have always enjoyed the company of a little fur-ball when curled up on the sofa, but can being around a pet actually improve your health? Can my cats give more than a simple snuggle and companionship? I researched the topic to find out more.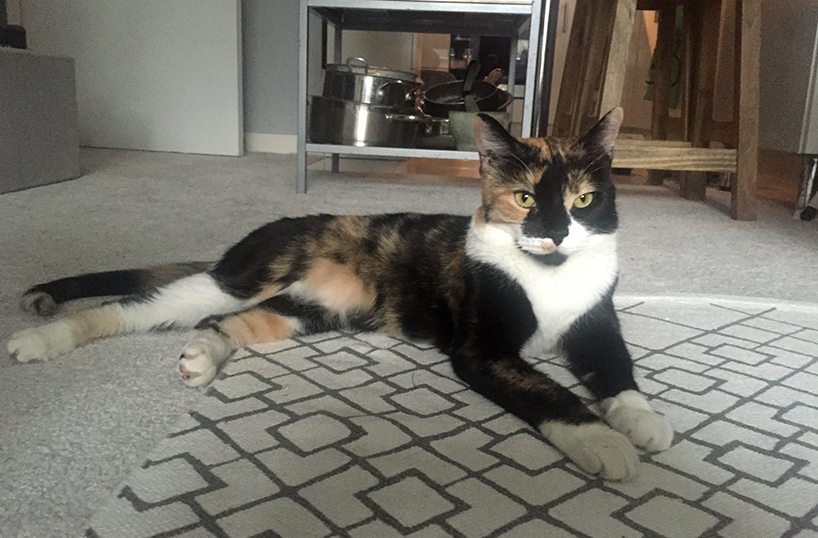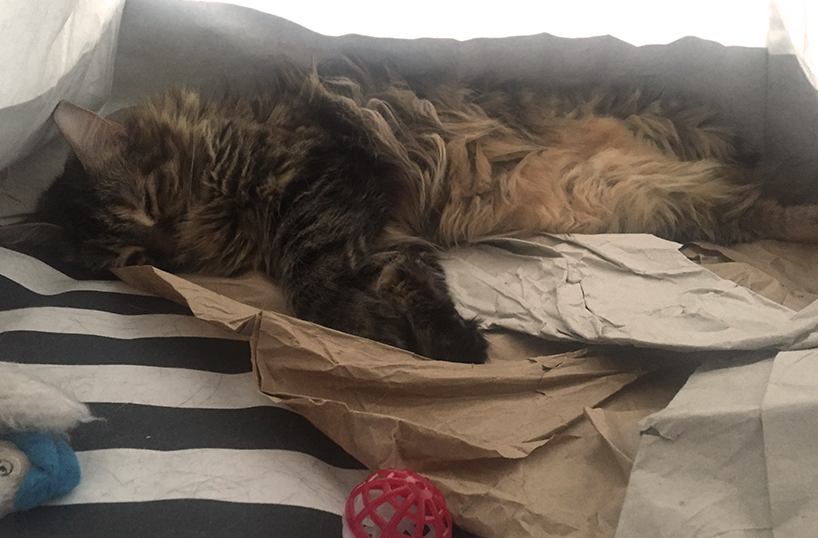 It's common knowledge that adopting a healthy diet can help you fight against disease, obesity and health issues, but can owning a cat have the same effect? According to several studies in recent years the answer is "Yes". When we think of a healthy lifestyle we don't often associate an animal to our well-being, however health professionals and researchers alike are finding more and more reasons to prove that house cats may actually be contributing to our physical and mental health. Here are a few reasons to get down to Battersea Dogs and Cats Home and adopt a feline friend today:
Happy heart
A study conducted by researchers at the University of Minnesota found that over a 10-year period, cat owners were 30% less likely to die of a heart attack or stroke than non cat owners. The same test showed a lower risk of cardiovascular disease by up to 40% for those who own cats and according to the State University of New York at Buffalo, study owners are more likely to have lower blood pressure than those who don't own pets.
A purr a day keeps the doctor away
House cats may well be contributing to our well-being with their purrs. Reports from several studies show that when a cat purrs within a range of 20-140 Hertz near a human, they are therapeutically benefiting from the vibrations. Purring has been linked to lowering stress, decreasing symptoms of Dyspnoea and decreasing the chances of having a heart attack. Check out this nifty infographic from Daily Infographic for more information: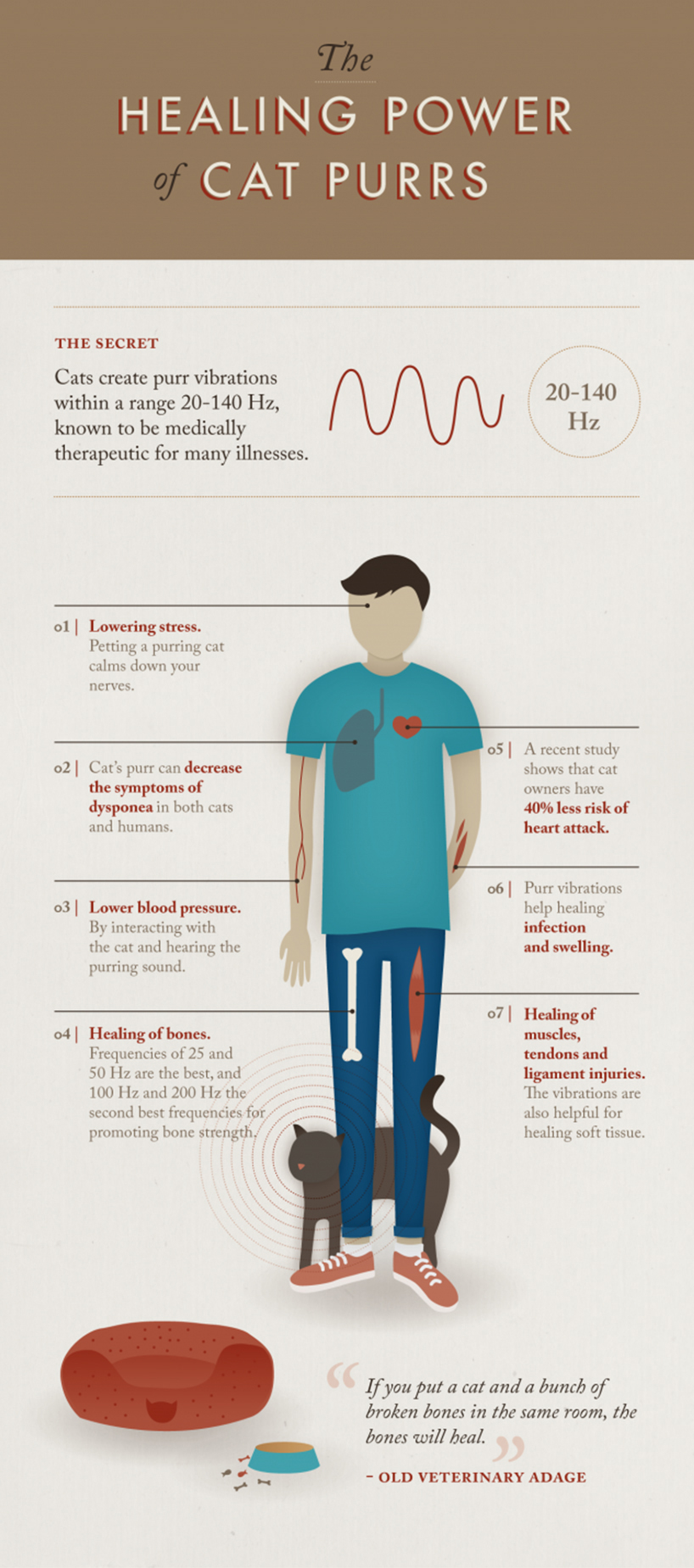 Stronger bones
Believe it or not, as stated in Scientific America a cat purr with a frequency between 25 and 150 Hertz can improve bone density and slowly promote healing. They also say that because cats have adapted to conserve energy via long periods of rest and sleep, it is possible that purring is a low-energy mechanism that stimulates muscles and bones without a lot of energy. Wow!
Immune system and allergies
Although many people may believe cats are bad for allergies, it's actually quite the opposite, they can in fact improve your immune function. It's also been proven that having a feline friend can help to prevent children from allergies, especially with newborns as being used to pets from an early age triggers immunity. In addition they help with asthma as regular exposure to a cat from an early age can help children avoid a number of respiratory problems.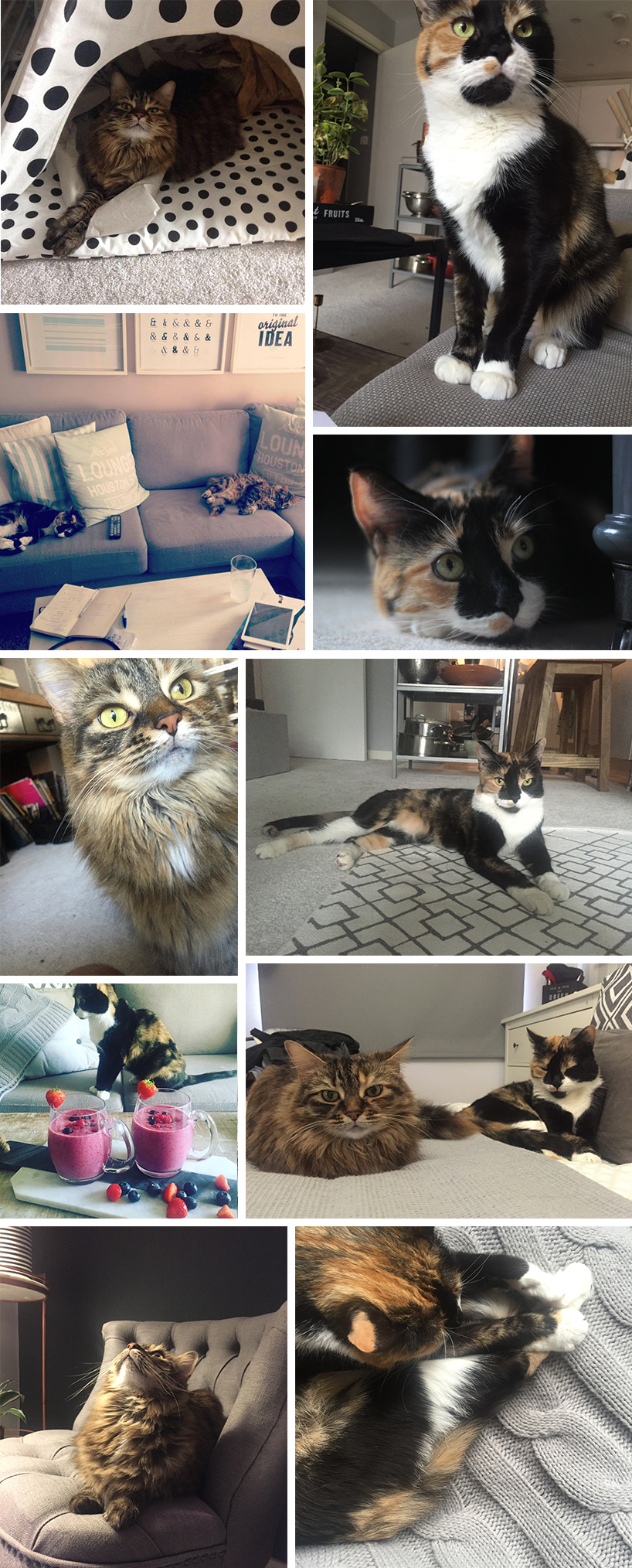 Lower cholesterol
Interestingly enough, according to scientific studies, cat owners have lower cholesterol than those who don't own cats. A study in Canada in 2006 showed that owning a cat was more effective to lower cholesterol than the medications created to do the same thing, which is pretty amazing in itself.
Emotional stability
Apart from improving your general mood owning a cat can help reduce stress in many ways. Petting an animal can help relieve stress and shift focus from the worries of everyday life. Not only that but it can help fight loneliness and provide companionship to folk on their own or people with mental health problems. Anne Lemke, owner of Ace Pet Care, has previously talked about an article from a collaborative study between Mental Health Foundation and Cats Protection, which found that 76% of the 600 people surveyed believed that pet ownership made coping with life easier. Alzheimer's patients have also been found to have fewer outbursts when living with an animal and what's more, cats have been known to help with children who have learning difficulties such as autism. Read the heartwarming story of a 5 year old Iris and her 'Therapy Cat' Thula here.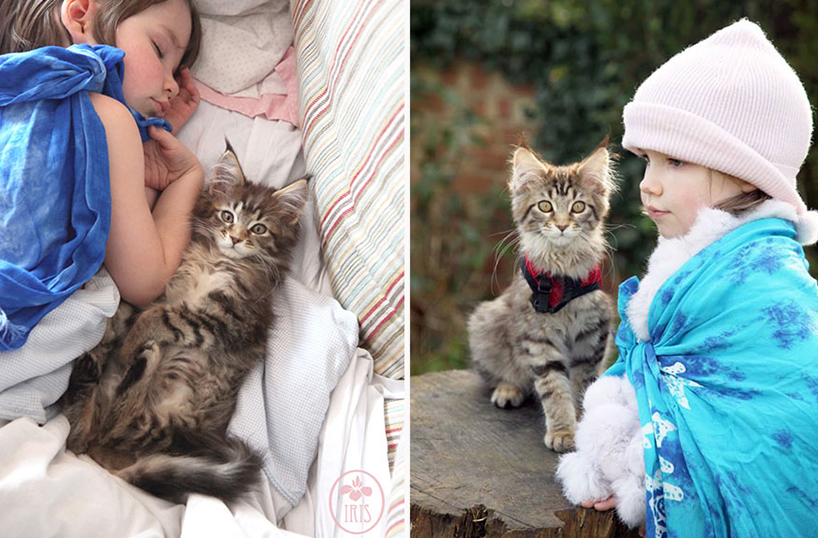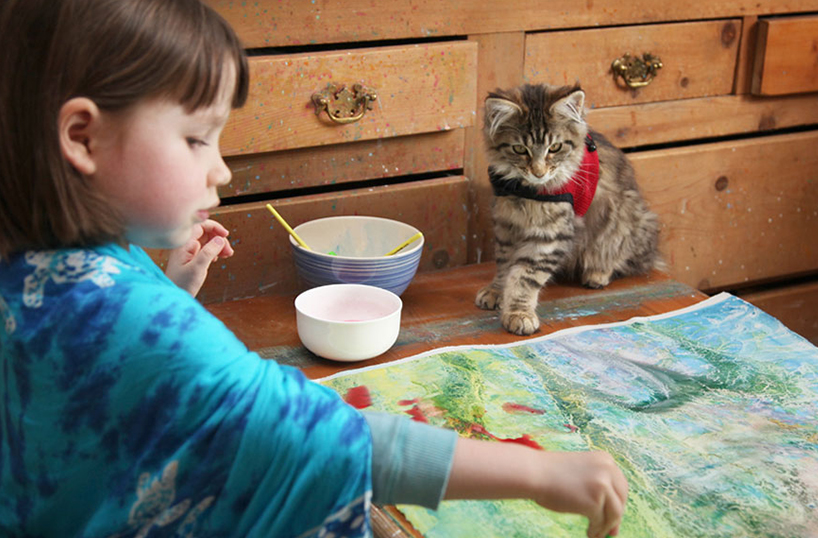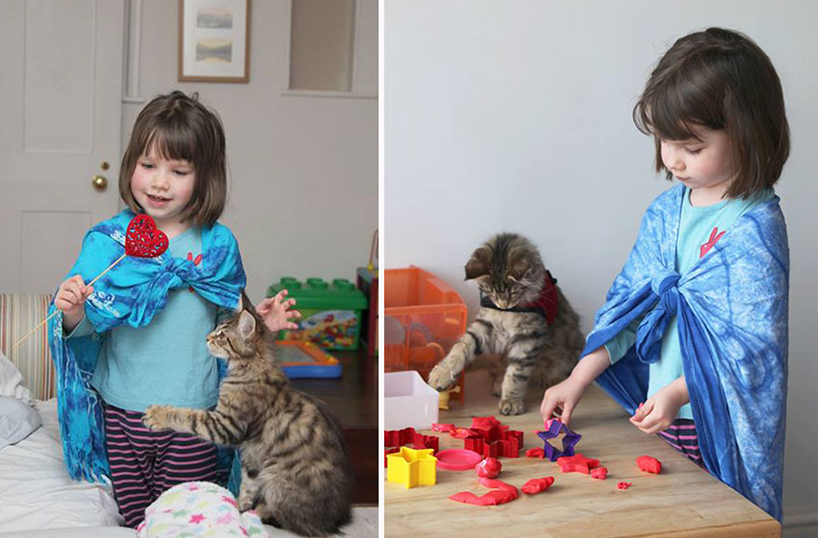 So before mocking us crazy cat folk… just consider the fact that we might be onto something! And don't worry, you don't have to own a cat to benefit. If you're envious of all the health benefits, but can't own a feline of your own then there's always volunteering, fostering or a visit to a cat cafe that could provide you with an answer to your problem. Try London Cat Village or Lady Dinah's Cat Emporium for a few on offer in London. And it's not just owning a cat that can improve your well-being, a recent report explained that even looking at cat videos online is good for you (read here), so there you go! You learn something new every day. Meow!
Words by – Natalie Jahangiry
[Some Images courtesy of Daily Infographic & Bored Panda. Other imagery © To Work or Play 2016]