Ethos: Barre Whipped //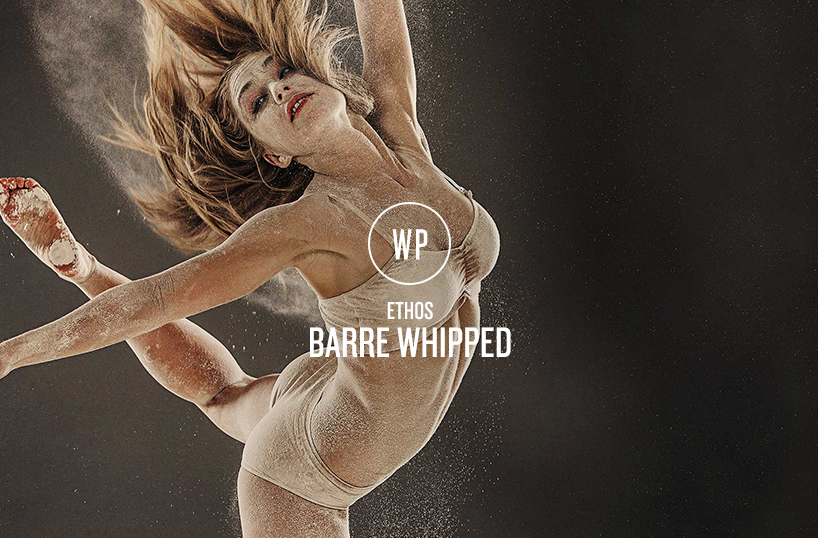 Vanessa continues to review ETHOS – the ultimate fitness hybrid experience. In this post she takes part in 'Barre Whipped' a Pilates class with a twist.
Continuing on from my first Ethos post (see here) I grabbed my gym kit and headed over to Spitalfields Market to take part in another taster session from the Ethos catalogue – Barre Whipped. Before I even get into the details of this session, it has to be said –  this is the most incredible class I have taken part in! Intrigued?
I took the 5:25pm Wednesday afternoon class a few weeks ago. My teacher was Jennifer Hersch, one of the founders and chief creative officer of ETHOS – aka: a goddess! Jennifer is so graceful and motivating that even if your legs burn like hell you want to continue pushing yourself, just to show her how hard you're working to keep up!
For those of you that have done a barre class before this one has a little twist. The hint is in the title. It's a barre cardio class and it whips you into shape – it's not for the faint hearted.
The session is divided into sequences, incorporating some HIIT methodology, ballet, resistance training and even a little tiny bit of swing dancing. We started the class with a combination of high intensity ballet postures to get the heart rate going (my heart didn't really ever go down during the class which makes it an epic cardio session). Whilst using the barre we would do plies in second position with slight jump back into first, engaging your entire body with this conditioning workout. The 40 minute class flies by and before you know it it's over and you feel exhausted, but full of adrenaline.
I found this session fascinating. The intensity and pace are challenging, but the reward makes up for it. Not only are you having a killer workout, but you're working on your posture and alignment simultaneously. At some points as Jennifer was describing a sequence I'd get a flashback to my 12 year old self in my ballet lessons listening intently to the teacher, it truly made me reminisce at times. Taking this Barre class made me remember how much I love taking part in any kind of movement class and it's completely rekindled my love of ballet. I left the class feeling like I was walking on air.
Book this class if you're looking for a new obsession, you will love it!
Location: Spitalfields Market
Website: ethos.co
Class schedule: Find it here
————
Words by – Vanessa Toby
Images © Ethos