Ethos: Cycle Power Sprints //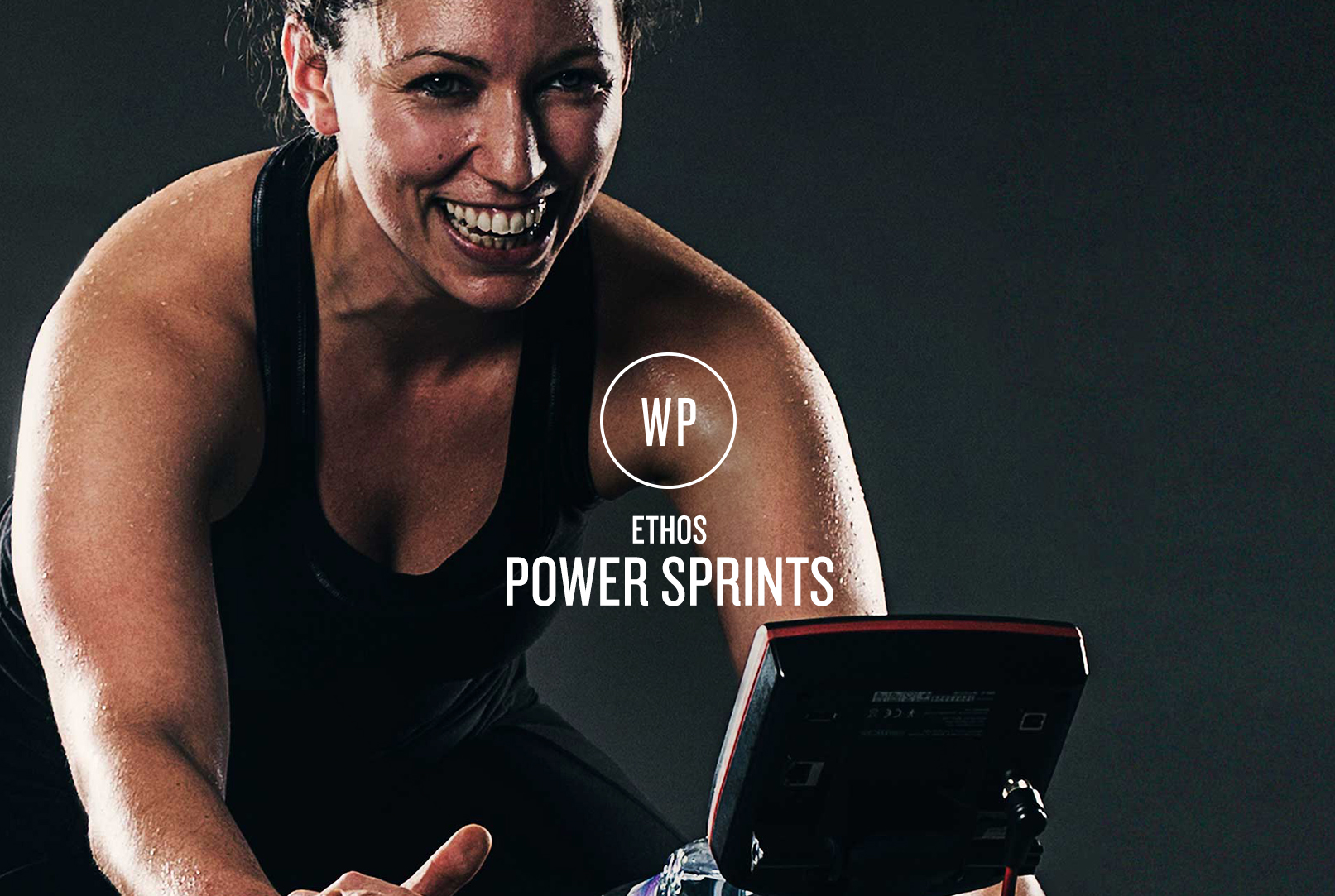 Continuing her Ethos journey Vanessa takes the Cycle Power Sprints class and explains why this should be your new Monday motivation.  
The rule is "never miss a Monday workout" – I've missed a few in my time. It's the start of the week and I'm still dreaming about the weekend just gone, it's hard to motivate yourself to crawl to the gym. However, since my sprint class last Monday at Ethos my struggle is no longer a problem.
I took the 18:20 cycle power sprints class with Adrian Moore as the instructor. I like to call myself a spin fanatic, I take a spin class at least 3 times a week and I'm pretty proud of my endurance throughout each class – and if I'm honest, I thought this class would be like any other spin class. I was definitely wrong.
Going to many of the Ethos classes I have learnt never to expect the ordinary. I turned up with 20 minutes to spare and thank god I did. I was given a special pair of cycle shoes at reception which I had absolutely no idea what to do with! I've seen these in various spin classes at the gym and I just thought that someone with their own special cycle shoes must be an absolute pro – I knew then that this class wasn't going to be like any other.
I was the first in the class and again, thank god I was. My next surprise was that these bikes are very different to regular spin bikes. Each is fitted with their own little computer that tells you your RPM and heart rate, which is also displayed on a big screen in front of the entire class (eeek) – definitely no cheating going on here then! The bikes also stop moving the second you stop pedalling – again another tell–tale sign that this class tolerates no cheaters. Adrian took me through how to set my bike up, how to get the special cycle shoes in the peddle and what to monitor on the computer once the class started. He is super friendly and didn't at all make me feel like I was a complete amateur.
The Cycle Power Sprints class is designed to make you sweat. It's a brilliant combination of cardio and fat burn which involves precisely timed high-intensity intervals to maximize your performance. Throughout the class the instructor will call out what your RPM should be to ensure that you're putting in the right amount effort – this for me was brill, one thing I struggle with in a spin class is where my resistance should be and am I really pushing as hard as everyone else. Remember that your RPM is displayed on a giant screen in front of the entire class too so a little healthy competition goes along way when you're about to give up and crawl off your bike!
There is a really useful professional mountain biker displayed on your screen, great music and excellent motivation from instructors, in this case Adrian. All of these attributes make the hard work a little more enjoyable and the session more effective overall.
See the rest of the Ethos series here.
Location: Spitalfields Market
Website: ethos.co
Class schedule: Find it here
————
Words by – Vanessa Toby
Want the latest posts, offers and exclusive tickets straight to your inbox? Subscribe to our newsletter and never miss out again.
Images © Ethos