Gluten and Dairy Free Banana Bread //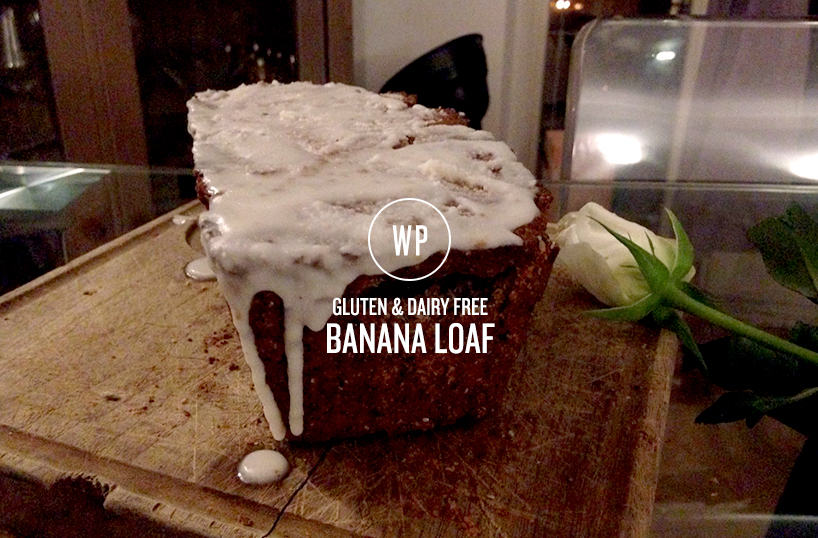 Need a little pick me up after being so good in January? Well this is the perfect recipe that won't undo all of your hard work but will give you that sweetness you've been craving.
January was a long sugar free, carb free, fun free month for me. I needed a little sweetness without undoing all of my hard work so decided to cook myself up a treat. But not a guilty treat. No no, a wonderfully healthy sweet treat… introducing my delicious recipe for gluten free and dairy free Banana Bread. There are only two naughty ingredients in this, well… naughty for me anyway. Bananas (obviously) I rarely eat these as they contain a lot of natural sugar, and maple syrup, again, not something I'm often scoffing! Follow this recipe for a healthy sweet snack.
Serves: 6
Cooking time: 1 hour
Preparation time: 20 mins
Ingredients:
200g walnuts
150g almonds
150g coconut flour
3 tablespoons of cinnamon
3 tablespoons of chia seeds
100g maple syrup
6 ripe bananas
For the topping (optional):
Coconut Bliss by Biona (you can get this in ocado)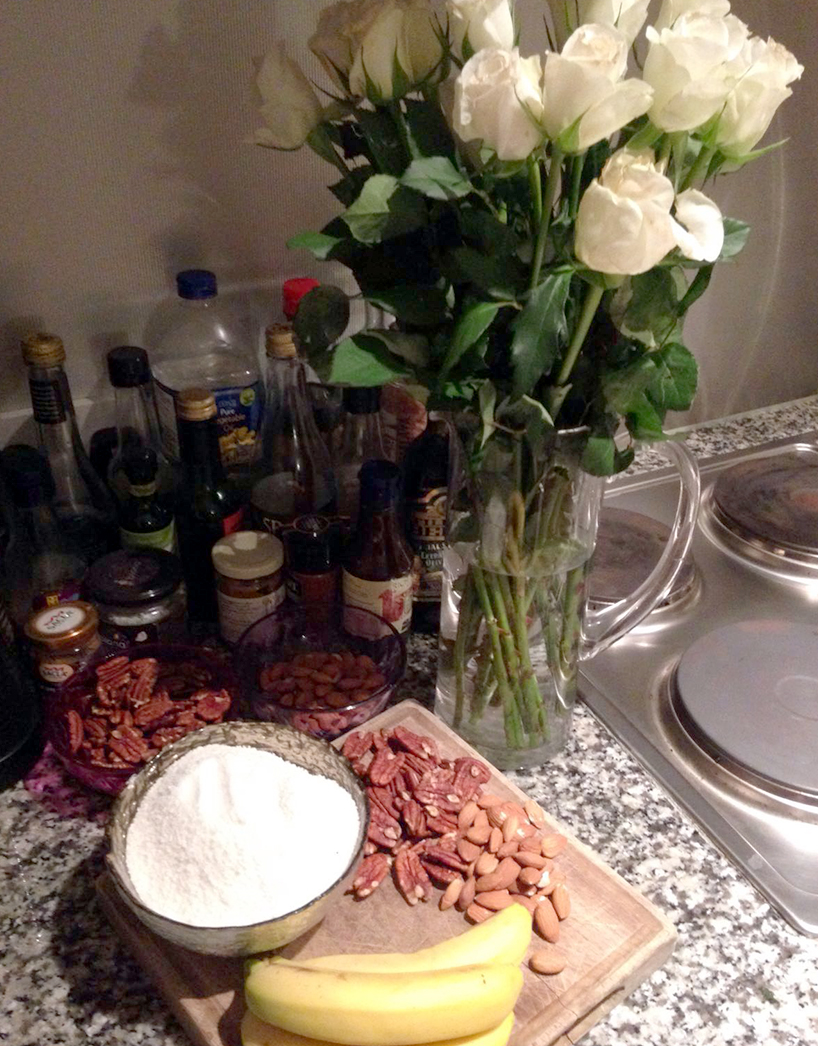 ————————————————————————————-
Method
1) First of all, preheat the oven to 150 degrees and line a loaf tin with coconut oil.
2) Next up, make the "nut flour". Put the walnuts and almonds into a blender (I used a NutriBullet), ground the nuts so that they crumble and have a slightly wet feel to them.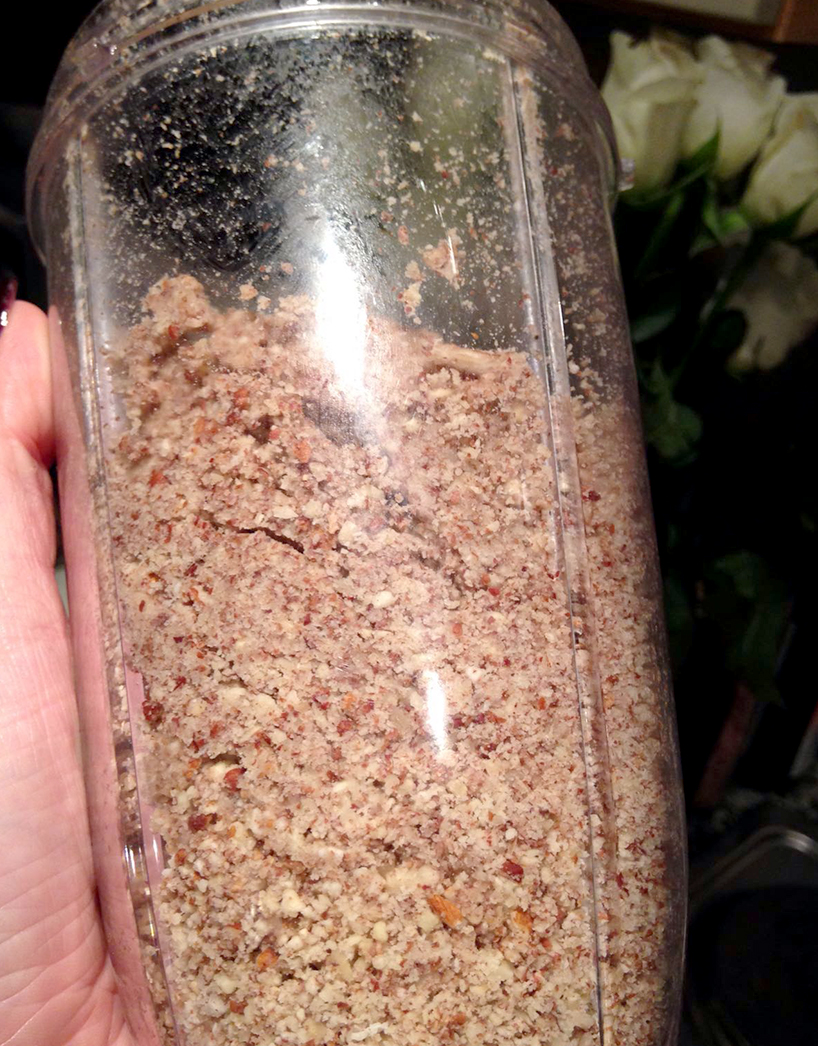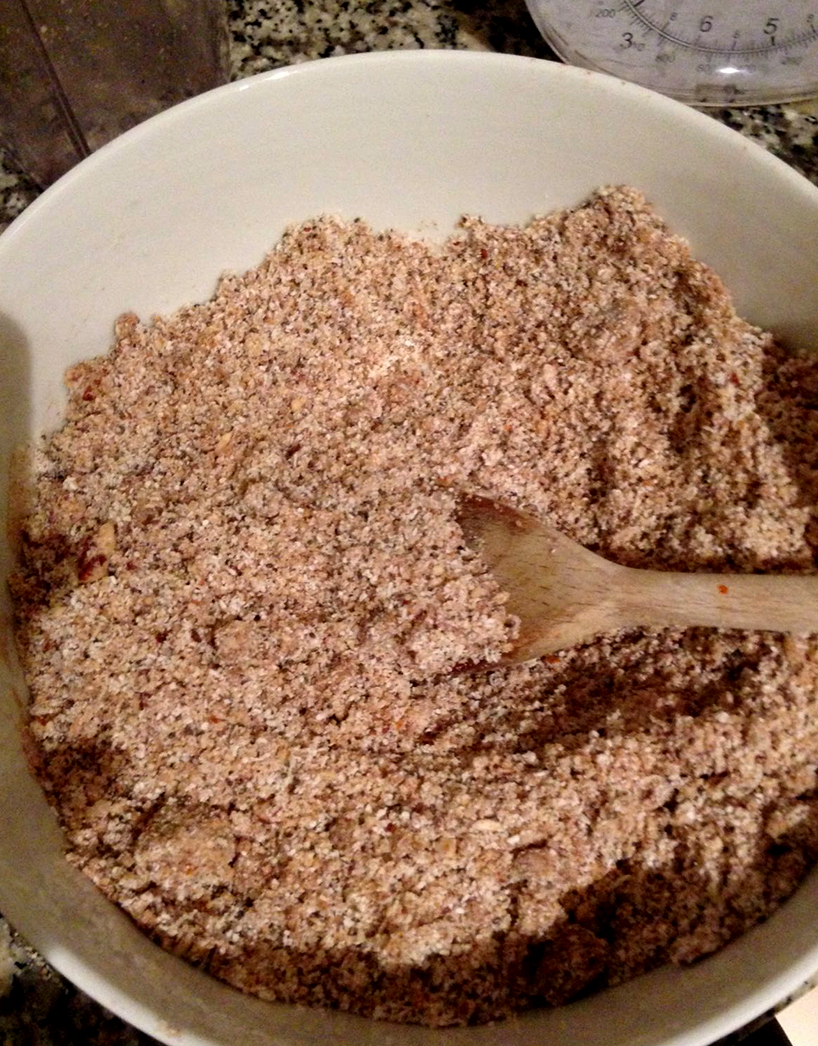 3) Add the coconut flour, cinnamon, chia seeds, maple syrup and the nut flour into one big mixing bowl, scooping everything together and mix in well. The mixture should be a slightly heavy, but not overly sticky.
4) For the bananas, mash them in  bowl before adding them to the rest of the bread mixture. Ensure the bananas are smooth before adding them in.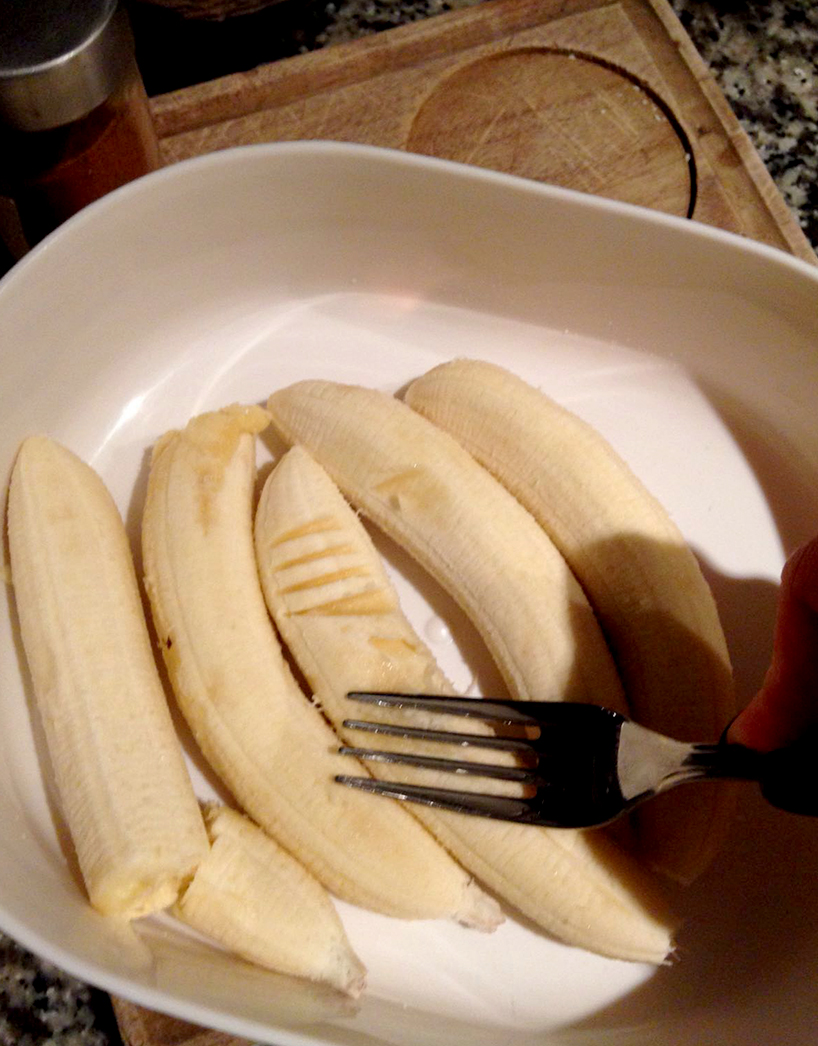 5) Mix everything together to create a lovely sticky, nutty mixture.
6) Add the whole mixture into the loaf tin and place in the oven for 1 hour. Note – this loaf will not raise so ensure you have a small to medium size loaf tin so that the mixture sits neatly at the top.
7) Once it's baked it should have a lovely light brown look and should feel quite dense. Leave the loaf to cool on a rack while you teaspoon out some Coconut Bliss into a bowl. Pop the bowl in the microwave to melt, gently pour the melted bliss over the loaf and put aside to set before serving. And you're done. Simple.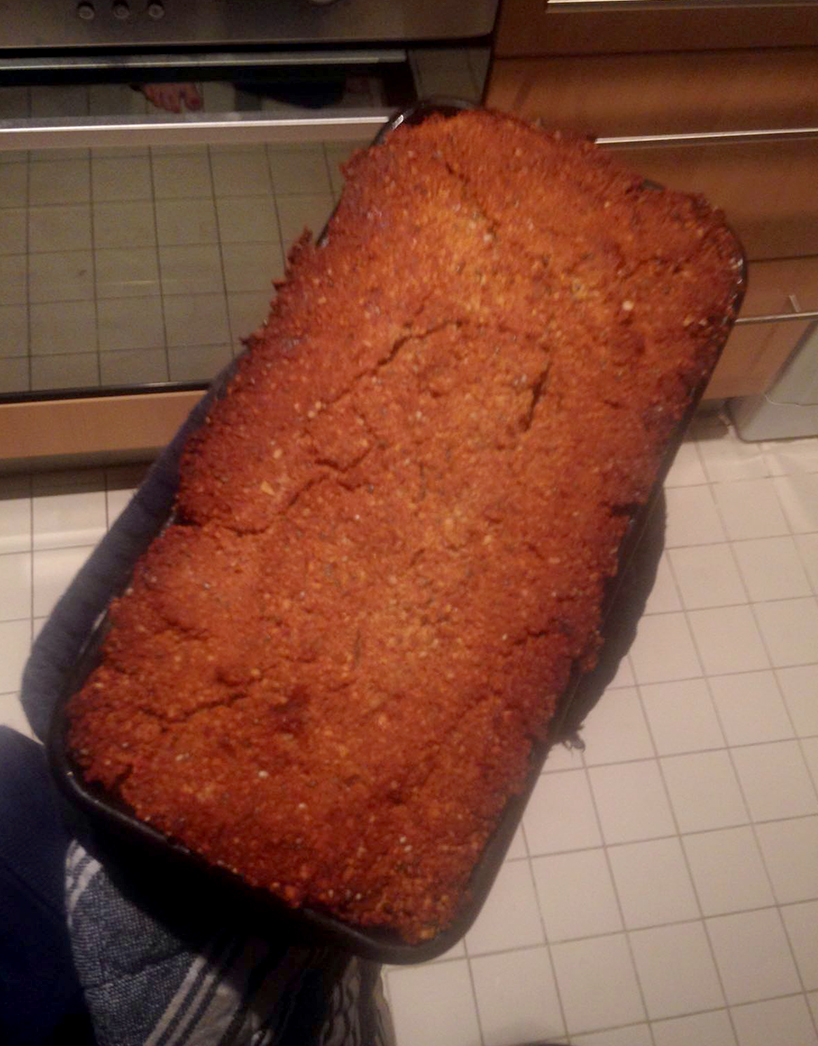 Settle your craving for a sweet treats without the guilt. You can thank me later. Enjoy!
Words by – Vanessa Toby
Images © To Work or Play 2016