London Gyms – Which one? //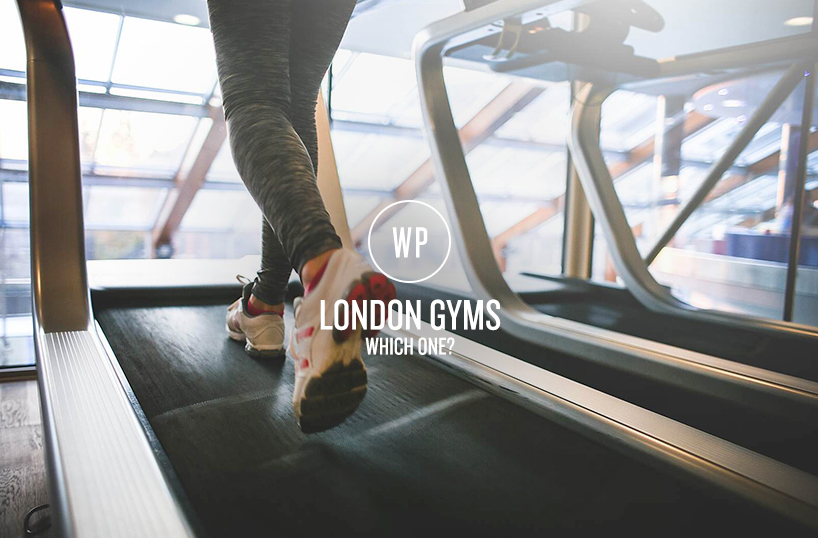 Have you found it hard getting into fitness mode this year? If so Vanessa gives you a few tips to choose the right gym for you and fulfil your 2016 health kick.  
New Year's resolutions… we all make them but it's often difficult to stick to them. Looking back to January have you managed to fulfil the objectives you set out? Did you plan on a health kick for 2016 but fail at the first hurdle? Here we give you a helping hand when it comes to fitness for the rest of the year.  
As our loyal readers, you will of course know that we've written lots of advice on healthy living, but if all these methods aren't for you and you just want to join a nice gym community to get the kick start you need then here is what we think.
Firstly gyms can be a huge commitment! They will often sign you up to a year's contract (if not longer) and you'll end up spending around £50 a month for something you may never use with no way out. Secondly, they can be intimidating. You start off with the best intentions to get in there and just do your thing, but as soon as you walk through the door you feel like the most unfit person in the world, surrounded by the fittest! Thirdly, it's very hard to say "no" in a lot of gyms – you have these good looking health addicts telling you how great it will be if you joined and how motivated you'll be with a routine and schedule which will lead you into being a pro in no time. It's difficult to say "no I am not signing up!" to these types of people, hence ending up in a gym that is inconvenient, intimidating and a straight up drain on your bank balance. So.. bearing all this in mind, these are our tips to ensure that you end up that's somewhere right for you:
1) Make use of the freebies. Whilst January may have been a more typical month to join a gym, it's not too late to take advantage of the freebies that are still on offer. Most gyms give away free passes to tempt you into joining, it's just about knowing where to find them. So we have done the hard work for you (initially anyway, we can't do your workout). Download passes from the links below, try a few or even all to see what suits you best… you never know, you might just fall in love with one:
> LA Fitness 1 day voucher – download here
> Fitness First free workout – download here
> Gym Box Fitness free pass – download here
> Equinox guest pass – download here
2) Choose registration terms that are right for you. If you are a commitment-scared wanna-be gym bunny, try Pure Gym. The fitness company are taking London by storm with no contracts, reasonable monthly costs and around-the-clock opening hours, making it hard to find a reason not to go there! However, they are not best known for their equipment nor their innovation but are perfectly set up for people who know what they want and preferably how to use it!
3) Map out where you spend most of your time – is it home or work? Take a look at which gyms you actually walk past on your daily commute. If it's not convenient to go, I promise you, your fitness plan will only last 2 months (at the most)!
4) Take a look at the class schedule and class times before you join. Classes are a great way to get you to the gym without having to overthink what the hell you're going to do when you get there.
5) Try and find somewhere that offers more than just a gym. For example, I'm a Fitness First member and at my local gym there's a beauty therapist, spa and a cafe. This creates much more of wellness and lifestyle experience feel rather than just a muscle building, protein eating cave.
There you have it, 5 tips to ensure you choose the right gym for you. Good luck. 
Words by – Vanessa Toby