Nosh Healthy Kitchen Open it's Doors in Durham //
A little while ago my family launched the Nosh Healthy Kitchen brand. Two years on the company has expanded and Nosh Durham, the third branch in the chain, is born.
Nosh Healthy Kitchen was created out of a love for nutritious food, but also to prove that healthy food doesn't have to be boring. The idea was born out of a passion to improve the way people eat and think about what we eat. There's something wonderful about fast food, but why can't fast food be good for you? Nosh was created to prove that quick meals don't have to be unhealthy and that good food doesn't have to be expensive and tasteless.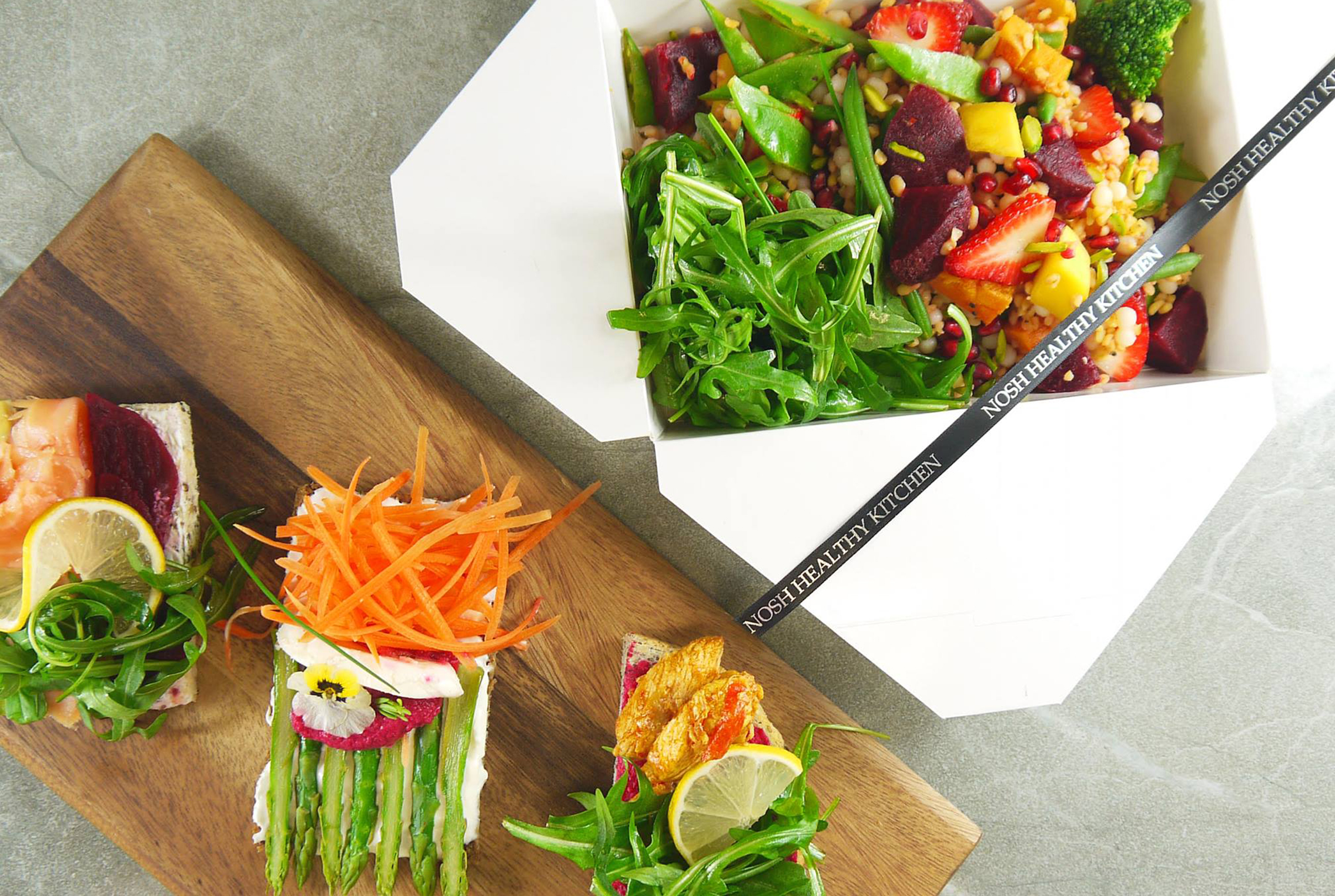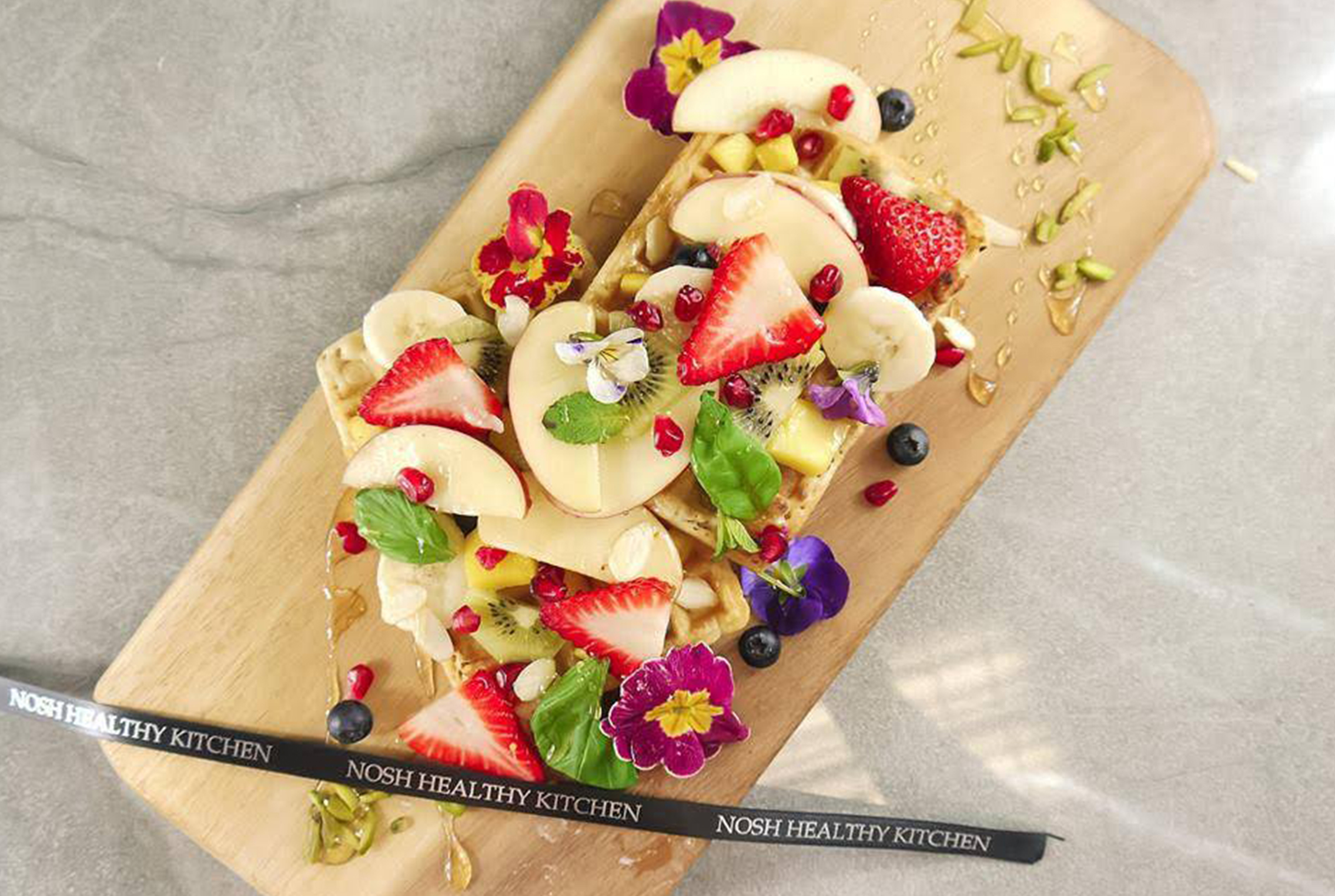 Nosh really is a family affair and has been since day one. My dad heads up the kitchen crafting menus for the masses while my mum creates healthy cakes enough to satisfy the sweetest tooth. My brother handles branding, operations and social and I lend a hand where I can with design. To launch the shops, extended family even get involved, with the addition of Auntie Shirl, Uncle Bri and Jason's girlfriend Carly all pulling up their sleeves to help with the decorating and building of the shops – yes, every single aspect of the shop has been lovingly formed by a Nosh family member, even the floor!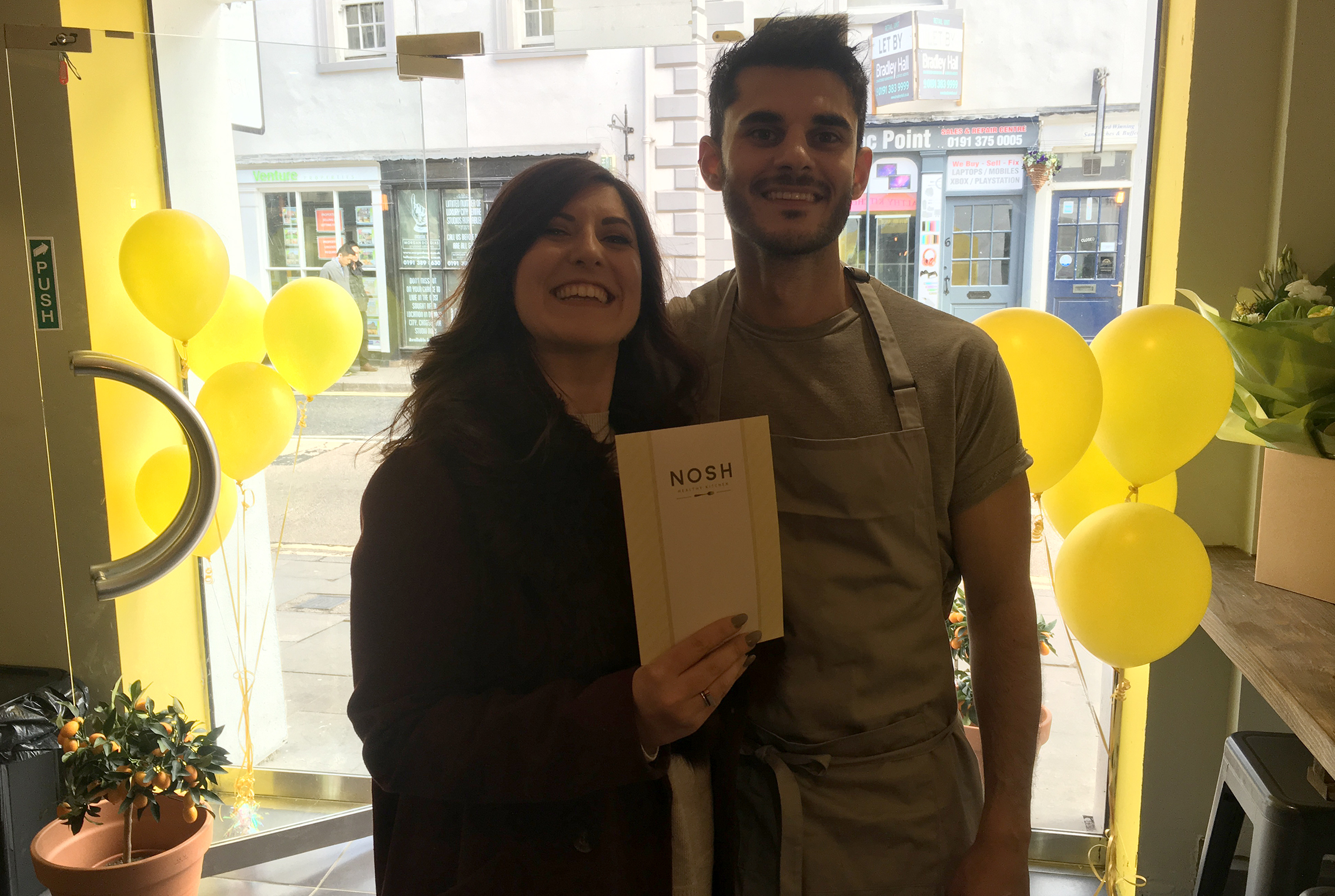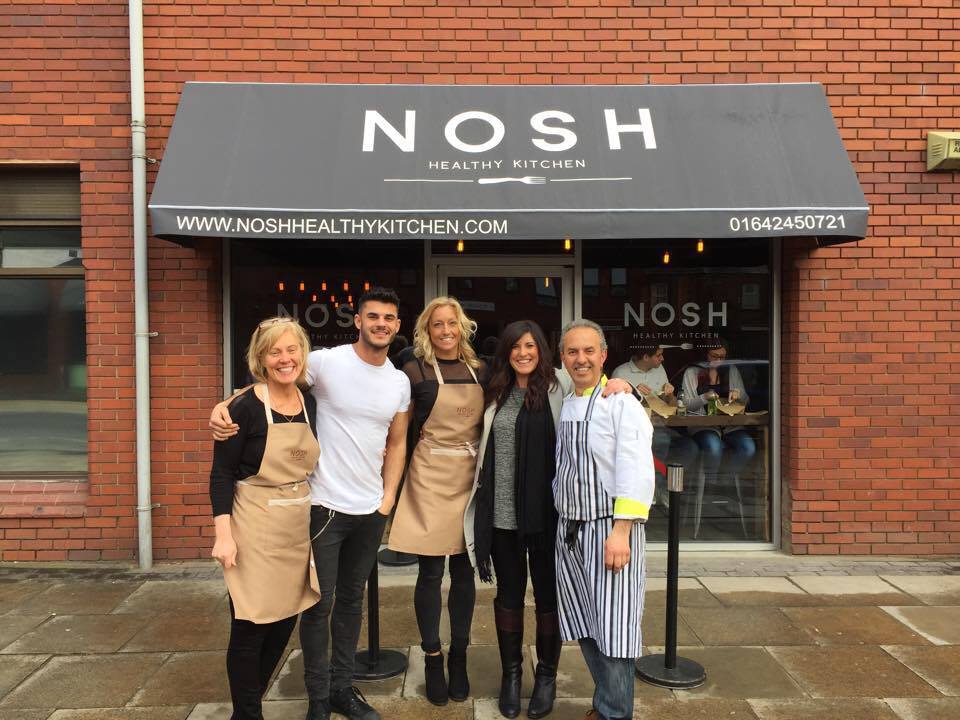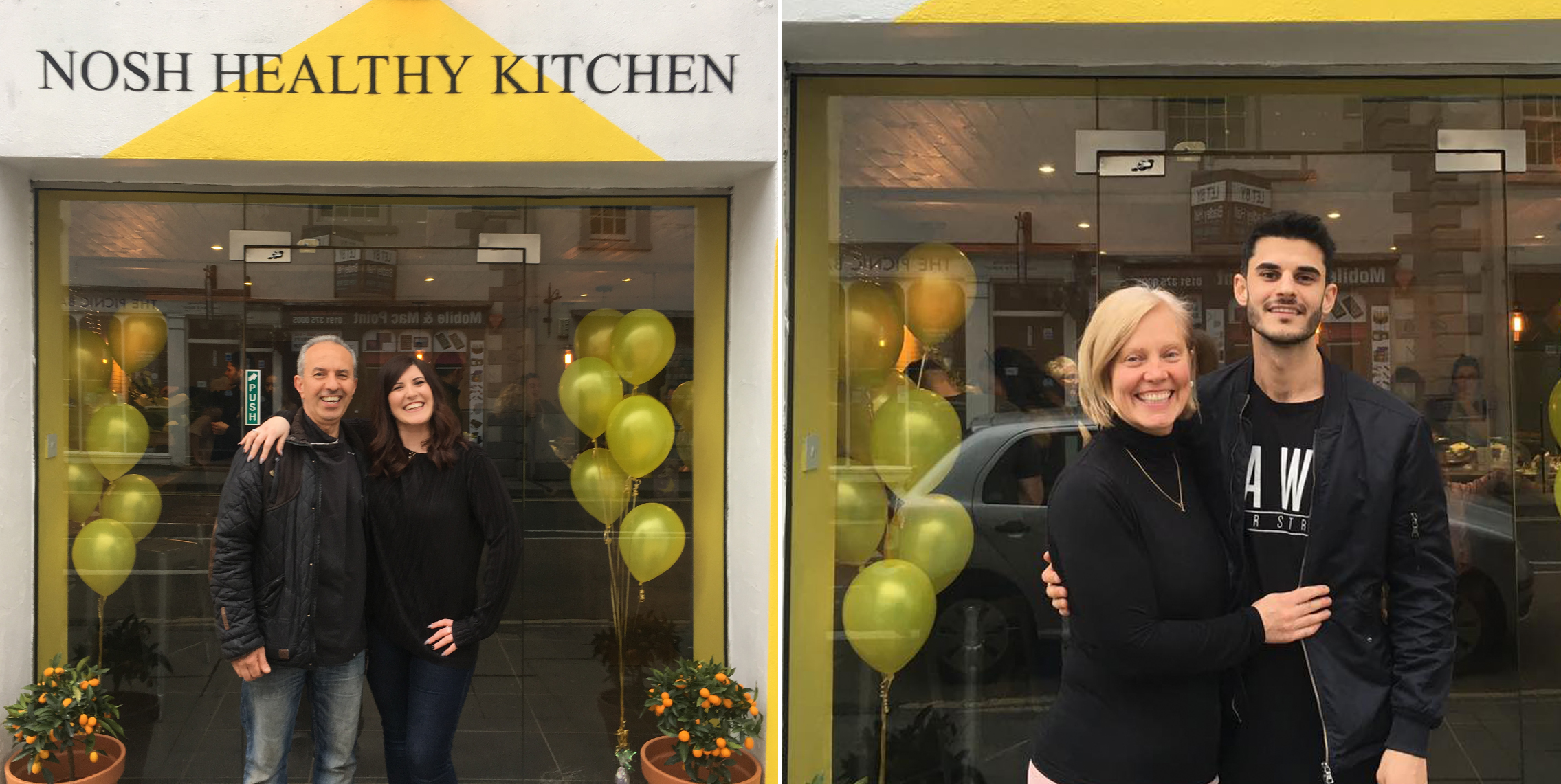 Throughout 2016, the Nosh brand really grew with an overwhelming amount of support saw the team win the Best New Business award at the Best New Business Awards Tees Valley. Nosh Middlesbrough has gone from strength-to-strength and is now known as the home of the skinny parmo, one of the areas most indulgent meals made less gluttonous. The reason the idea works it that people can identify with the food so rather than serve up sad looking salads, there's healthy alternatives to everyday classics, making it more comforting and enjoyable, while still being good for you.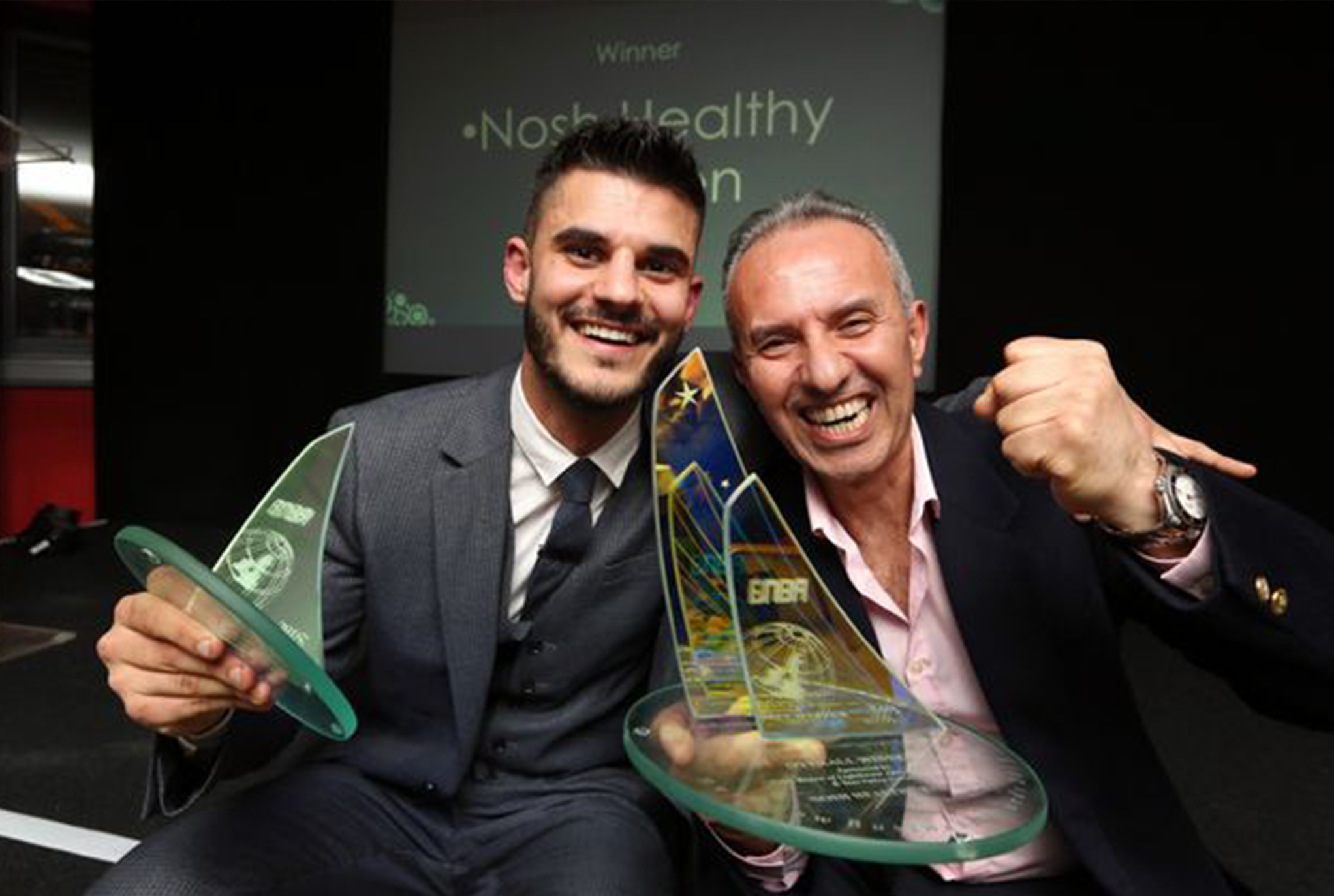 Since the first shop opened, the Nosh brand has branched out into different streams with the introduction of meal packs, healthy shakes and formed partnerships with trainers and local athletes including World and European track and field sprinting champion, Richard Kilty.
It has become clear that people are now more health conscious than ever before so expanding the chain felt like the logical step for Nosh as a brand concept. The Durham shop opened it's doors on Sat March 16th and offers a menu of Nosh classic's as well as more experimental dishes such as smorrebrod (open sandwiches), burritos and protein waffles. The full range of shakes and smoothies is a big feature, with the ability to add a shot of protein or nutrients powder for an extra health kick.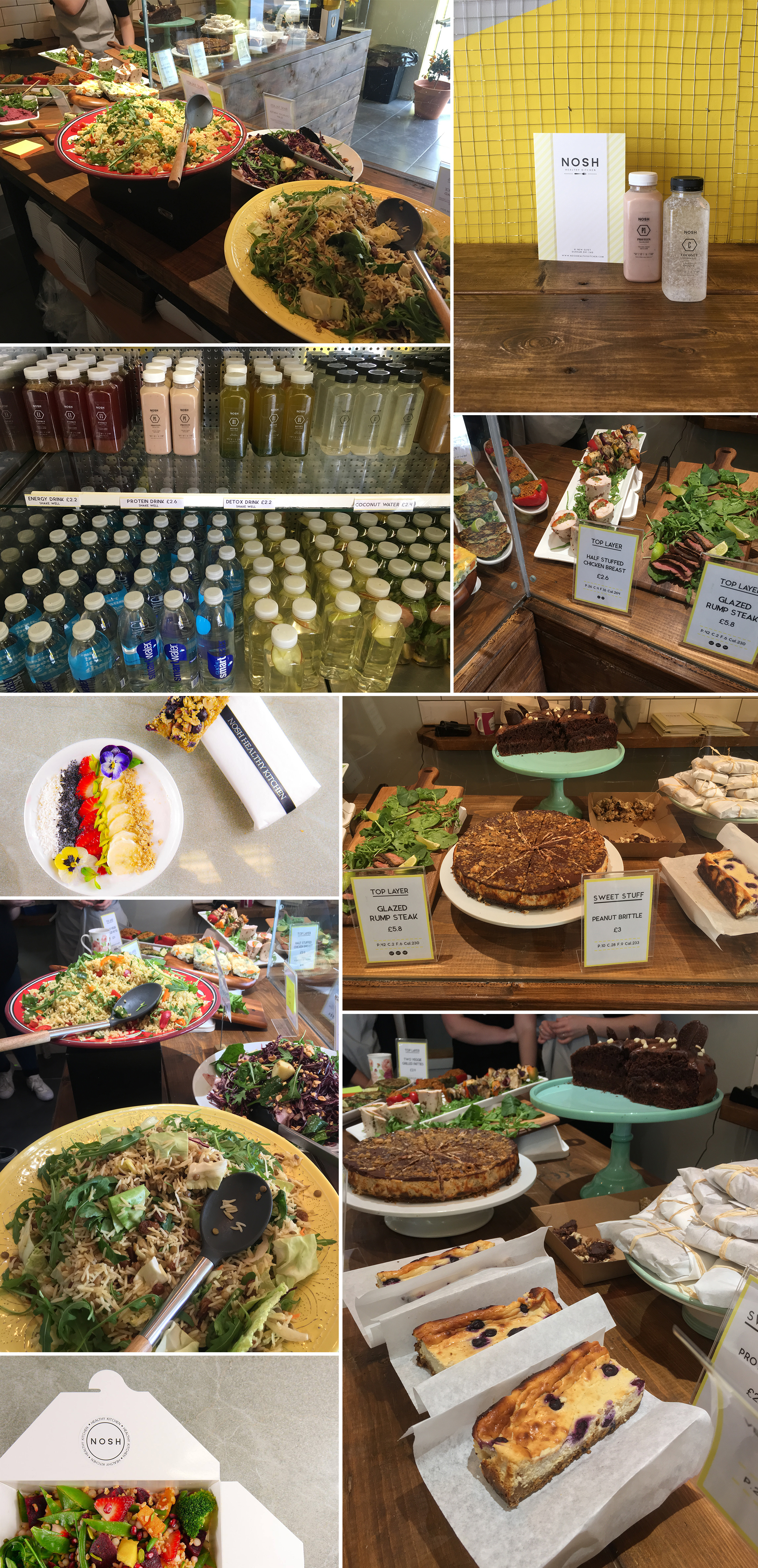 Although fast food isn't for everyone, Nosh food is. With allergies and intolerances on the increase, the Nosh menu caters for all. Lactose intolerant, gluten free, veggie, vegan and even dairy free options can all be found under the Nosh roof meaning there's something for literally everyone from the carefully thought out menu which includes main meals, sides, drinks and desserts. Not only this, if you're watching the waistline that's not a problem as along with a calorie count, the macros can be found on the menu for everything that's served in store. Pretty great hey?!
Pop into the Durham shop whether it's on a visit to the city or on your lunch break and grab some wholesome grub while supporting my family in promoting healthy living and wellbeing.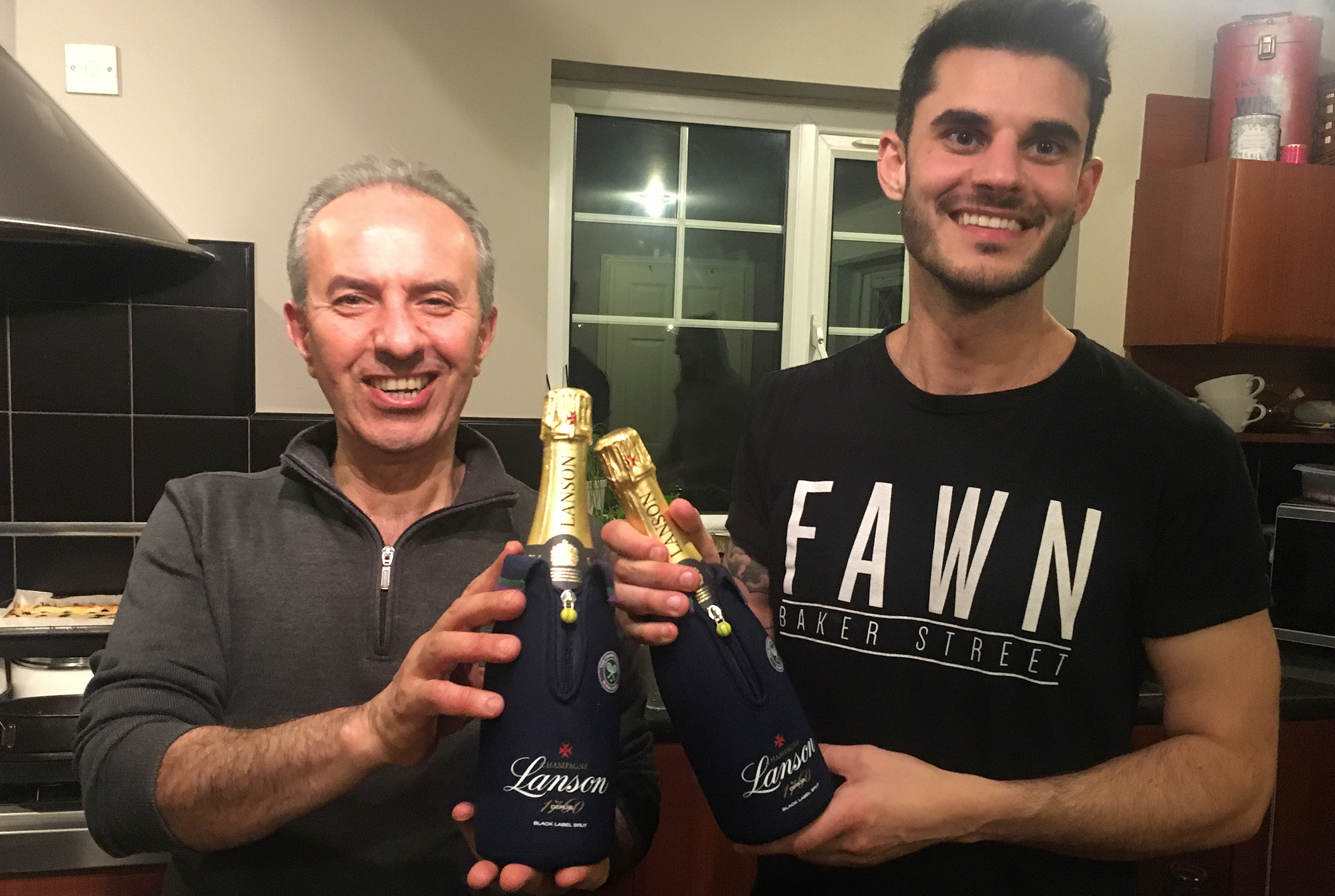 For more information visit the Nosh website here or check out the dedicated Facebook page here.
————
Words by – Natalie Jahangiry
Want the latest posts, offers and exclusive tickets straight to your inbox? Subscribe to our newsletter and never miss out again.
Images © TWOP, Nosh & Dave Charnley Photography