Roasted Tomato Soup //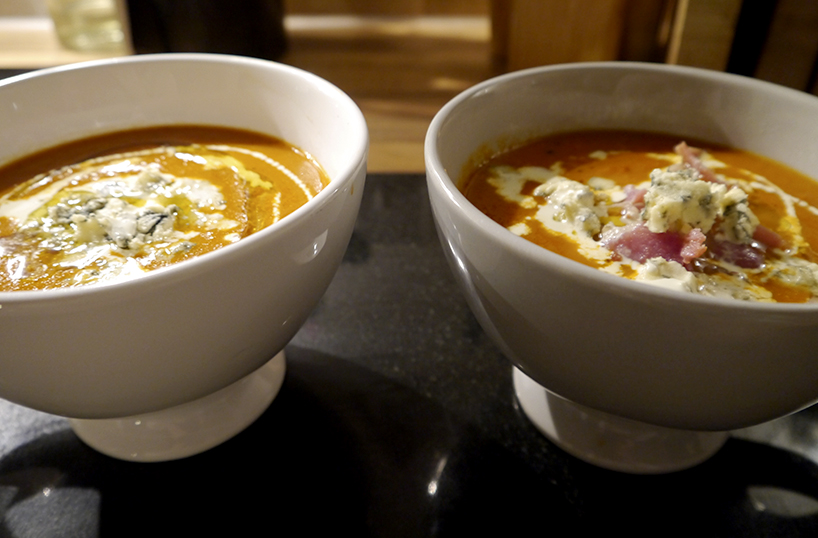 It's the season of soup, so why not try this healthy roasted delight?
The main star of this dish is (no prizes here) the humble tomato, but once roasted and blended with a bunch of other ingredients it makes a delicious meal to share, take to work for lunch or enjoy on a cold winter's eve.
Serves: 4 – 6
Cooking time: 1 hr
Preparation time: 20 mins
Ingredients:
5-6 packs of mixed tomatoes
2 red peppers
1 onion
4 cloves of Garlic
1 veggie stock cube
Optional:
Balsamic glaze
Bacon / Chorizo
Stilton
Cream
————————————————————————————-
Method
1) First wash the veg and cut into rough pieces (it's all going to be blended anyway). These need to be roasted so stick into an ovenproof dish.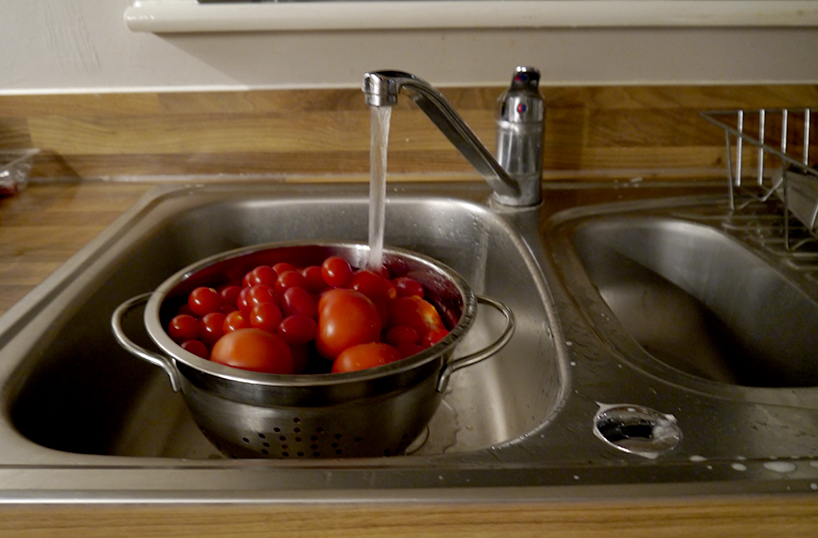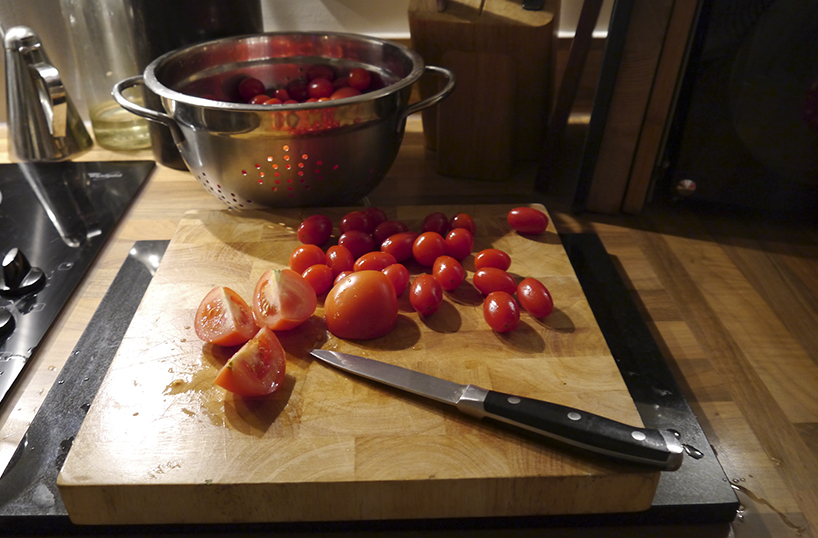 2) Peel the garlic and chuck it into the mix also. Add a good glug of olive oil, salt, pepper, and a sprinkle of sugar (if you want you can add a bit of balsamic glaze at this point). Roast everything for about 35 mins on 180 – 200C.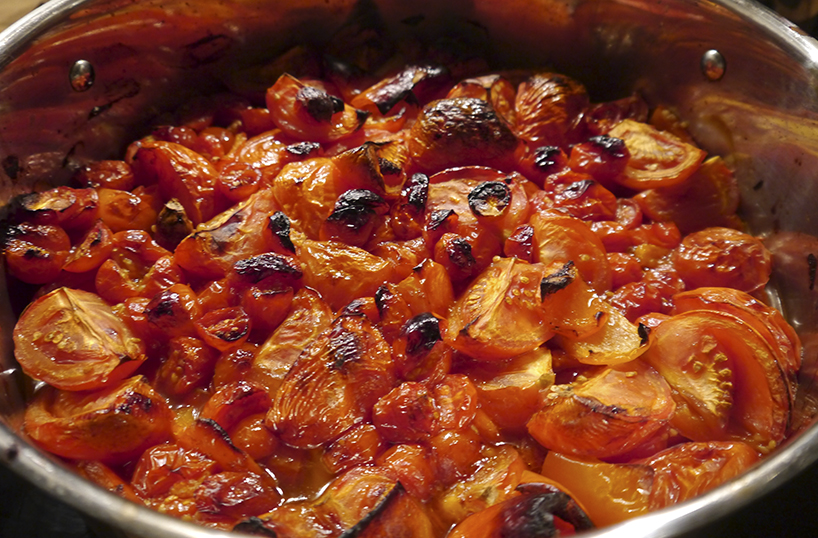 3) When the tomatoes are beautifully roasted, chop the onions and sweat with oil in a big pan. Once ready add the tomatoes and chuck in a veggie stock cube and about 100ml of water. Let the mix sizzle for 5 minutes then take off the heat.
4) Now for the slightly messy part – if you don't want to be splashed by soup get a pan lid!! With a hand blender whizz the mix into a smooth silky soup.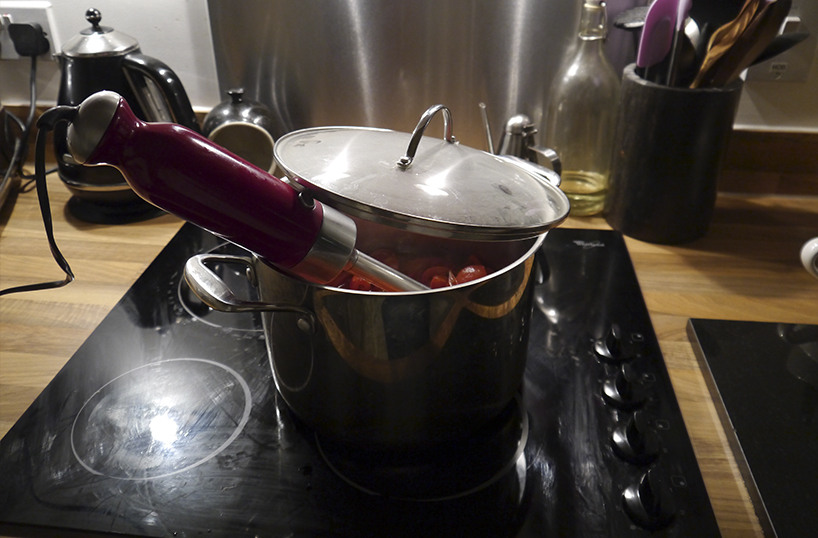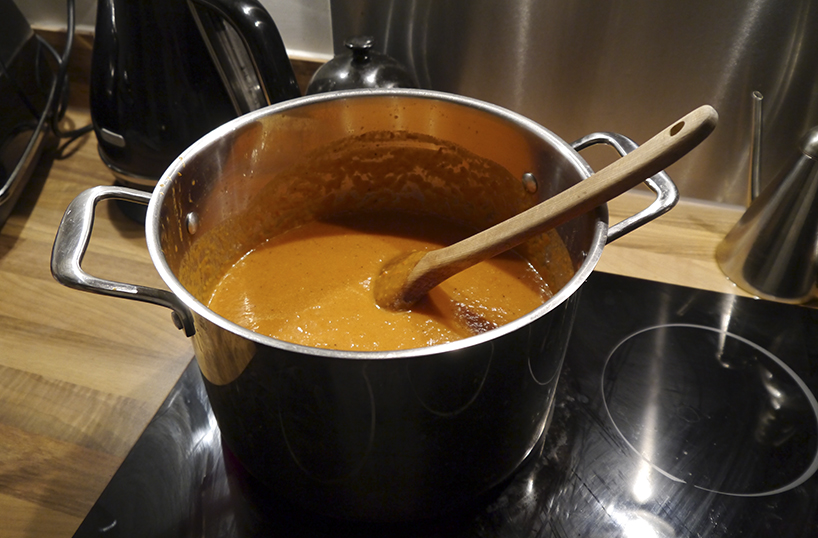 5) To finish add whatever you fancy to this soup. For the meat lovers why not try some crispy bacon / chorizo. Or if you want to stick with veggie, blue Stilton cheese works a treat. If you want to be a bit naughty drizzle a bit of cream and a few croutons on top. Enjoy!
Words by – NJ