The Year I've Had: The NHS does Give you a Choice //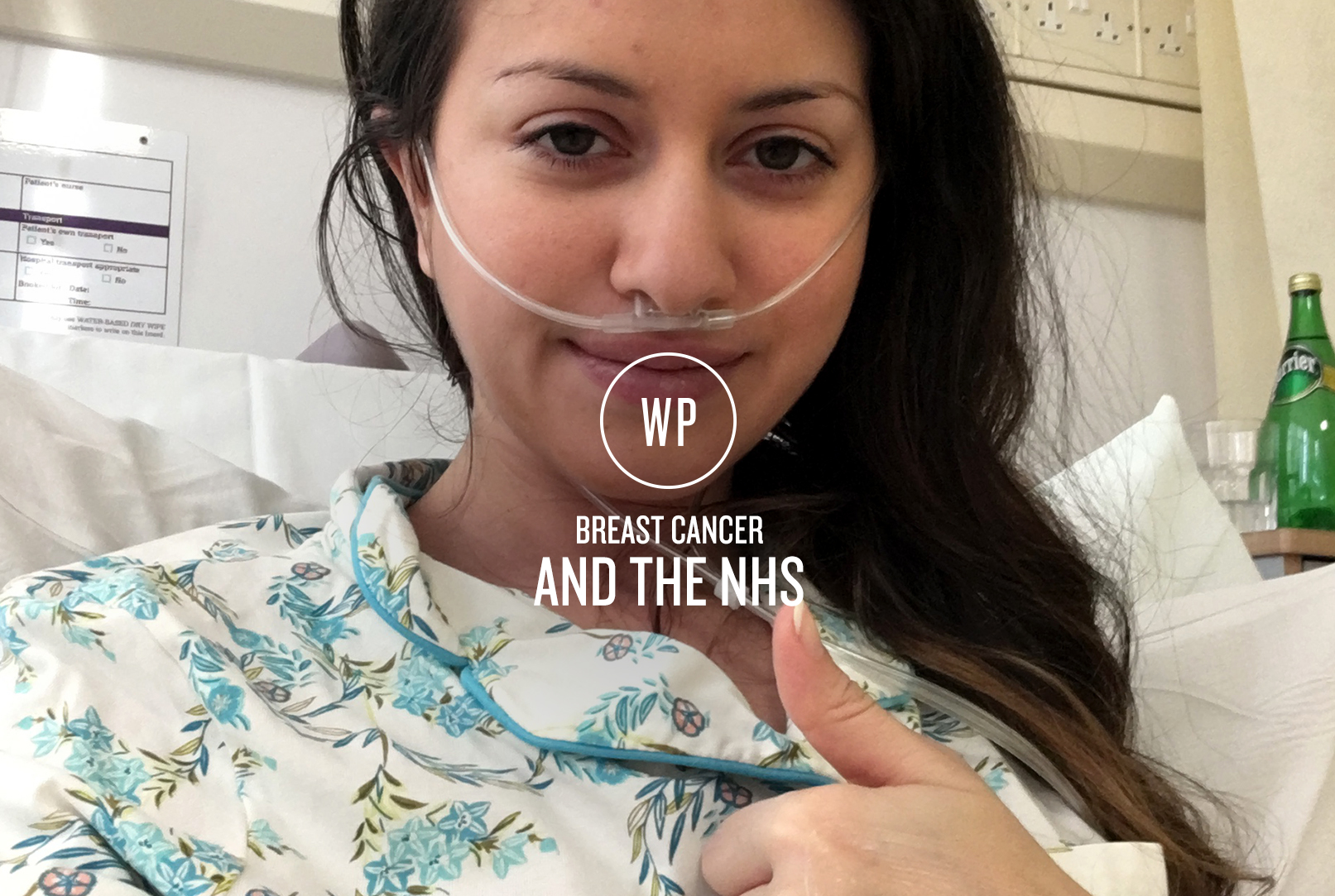 Wondering about whether to pay for private health care? Following on from her last post, Firuze gives us a first-hand look at the treatment she received from the NHS, and her decision on whether to use private healthcare or not.
Following on from my last post of raising awareness for knowing how to spot cancer early, I need to write about how the NHS has made the last year easier than it could have been. A lot of people may complain about the NHS, how long it takes to get an appointment and how you're unsure of whether the treatment is the best, but I want to give you a little insight into just how they go about caring for their patients. My first cancer was treated under the NHS, but I've had private health care since. It felt that the doctors put me through like multiple unnecessary procedures to get paid by my insurance. I saw the bills for how much an emergency MRI scan can cost, and dreaded the idea of having to pay for that myself. An MRI was one thing, but cancer treatment with surgery, radiotherapy and hormone treatment would make anyone bankrupt if that had to pay for it themselves.
After my initial diagnosis, when I'd calmed down a little and the wails turned into stifled tears, they assessed how much the cancer had spread. Turns out it wasn't just the lump, but cancer dotted across 12cm of my breast. If you've ever met me, you'll know that's pretty much all of my breast. This meant that it wasn't a simple lumpectomy (just removing the lump) but a mastectomy (removing all breast tissue). They were also worried about it having spread to my lymph nodes. These drain the breast of waste, like bacteria, and are located in the armpit. If the lymph nodes were draining the cancer, the cancer would spread to my lymphatic system, and essentially be all over my body. The treatment wasn't going to be easy, but I didn't want to have anything that wasn't necessary.
A lot of people think that if you're with the NHS, you have no choice in your treatment. You get given what they tell you to have. But this isn't true – you have choices. The first choice I had was which hospital I wanted to be treated at. Because I was treated at the Royal Marsden Hospital when I was younger, I knew I wanted to go back there. All I needed was for my GP to write a fax.
The second choice I had was which oncologist I wanted. Every single one that works at the Royal Marsden is fully qualified, so I had confidence with all of them. I called the Royal Marsden and asked if I could be seen by Mr Allum because he treated my mum's breast cancer. Before you ask, our breast cancers were unrelated and not hereditary. Sometimes it's just bad luck (or a bad environment).
The third choice I had was what part of my breast they were going to take. I knew that all of my right breast needed to be removed. They called it 'unsalvageable'. Mr Allum also recommended that I also lose the nipple. But this again, was up to me. They also said that I could have both of my breasts removed to reduce the chance of secondary cancer, but that was up to me. All I wanted was to reduce the risk of the cancer coming back, so with Mr Allum's help we came to the conclusion to take the lot. Both breasts, both nipples. I would also need radiotherapy to the skin on the right breast to get rid of anything the surgery didn't, and to help prevent the cancer from coming back.
My fourth choice, and something you really wouldn't expect from the NHS, was whether to have plastic surgery. I had private insurance with my work, but after researching my policy, they wouldn't have given me implants to replace my breasts because it came under the 'cosmetic' category. Can you imagine? I'd have had to pay thousands of pounds to look normal again, to feel normal again. One of the most incredible things about the NHS is their ability to visualise long term. A woman who loses their breasts and their hair from chemo no longer feels like a woman. The NHS even gives you a booklet on it, because it's such an issue. Without breasts it's easy to become body conscious, become depressed, and deeper mental issues could set in. In the long run, this costs more for the NHS than giving someone implants, and they understand that.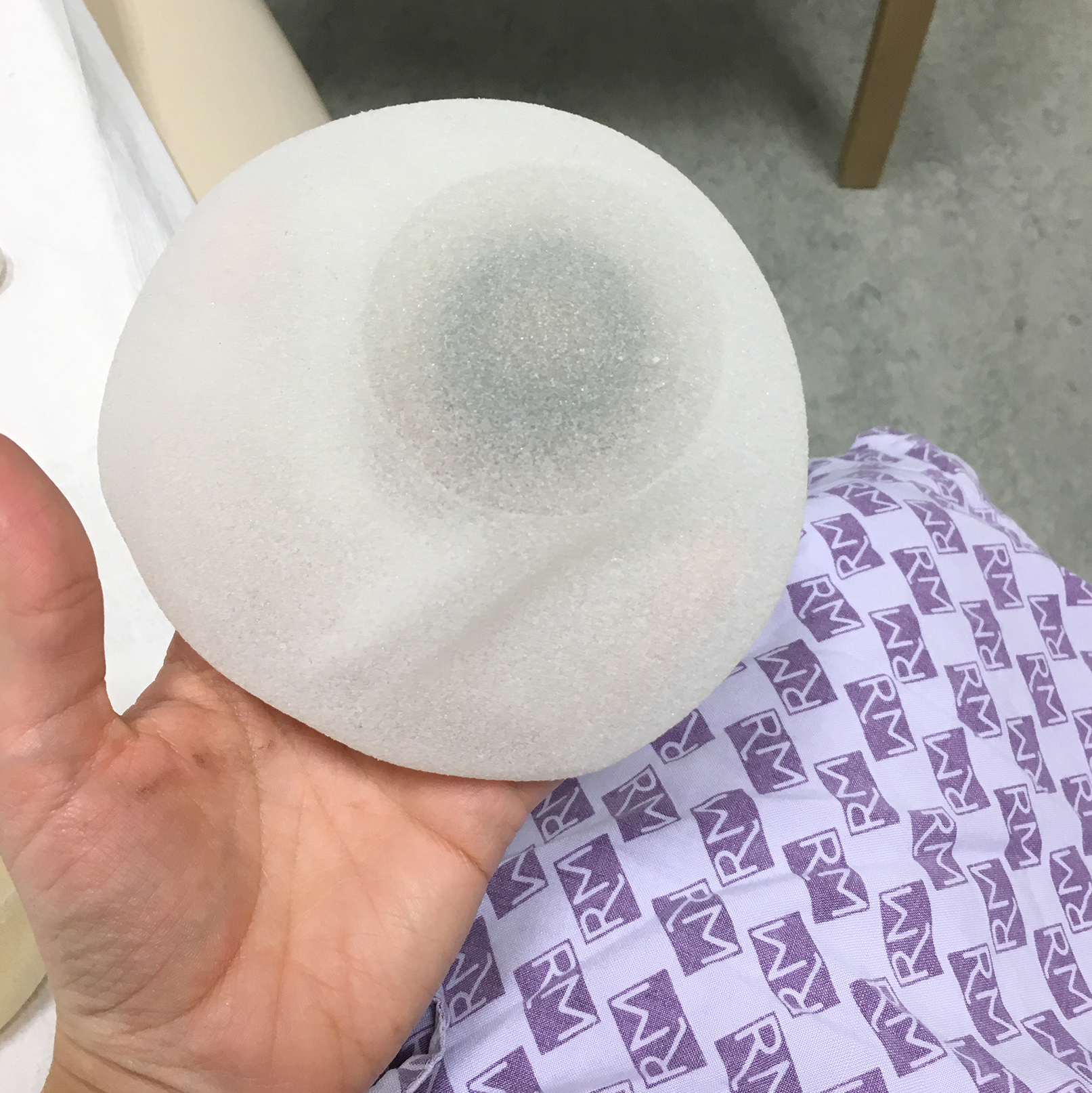 My plastic surgeon, Mr Ramsey, told me about the various things I could have, but more importantly what his recommendation was. To help me make my decision they showed me photos of brave women who had had different procedures done. At this point I was even happy with the decision for a bilateral mastectomy as at least I would be symmetrical. In order to get me back to the size I was, it had to be done in two surgeries. The first step was to remove the breast tissue and put tissue expanders in. Because I would have my nipple removed it meant the surface area of breast skin was smaller, so they needed to stretch the skin by expanding it to enable them to put a regular size implant in. The expanders were regularly injected with saline solution until they stretched the skin enough that my breasts looked the same size as before. I've very recently had my permanent implants put in, and I couldn't be happier with the results. Yes they're a little hard, and don't really move around, and cause pain and make me feel a little body conscious, but in comparison to having a flat chest and two scars I'm over the moon. I don't think I could have handled my breasts being removed without Mr Ramsey being there to give me new ones.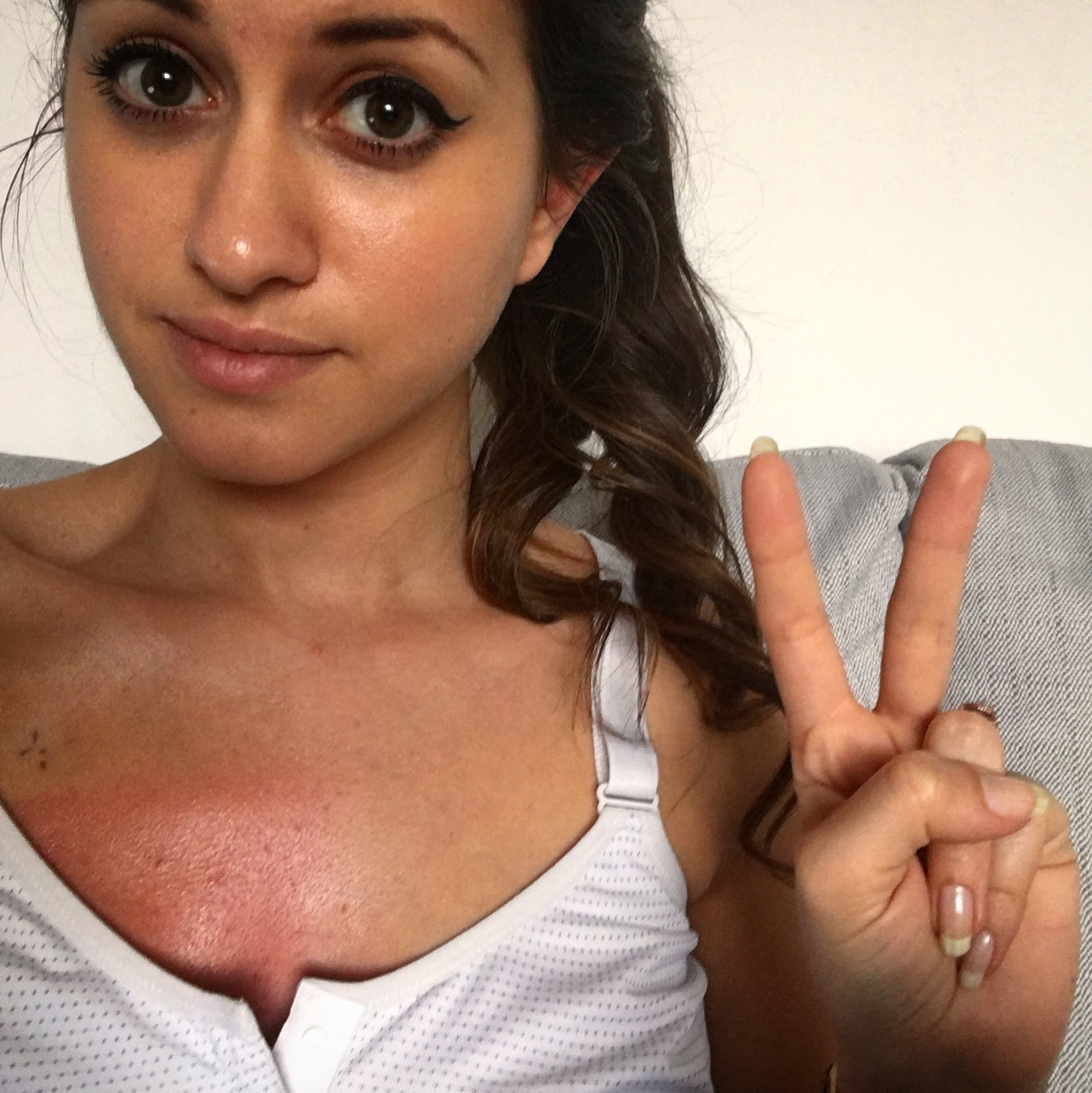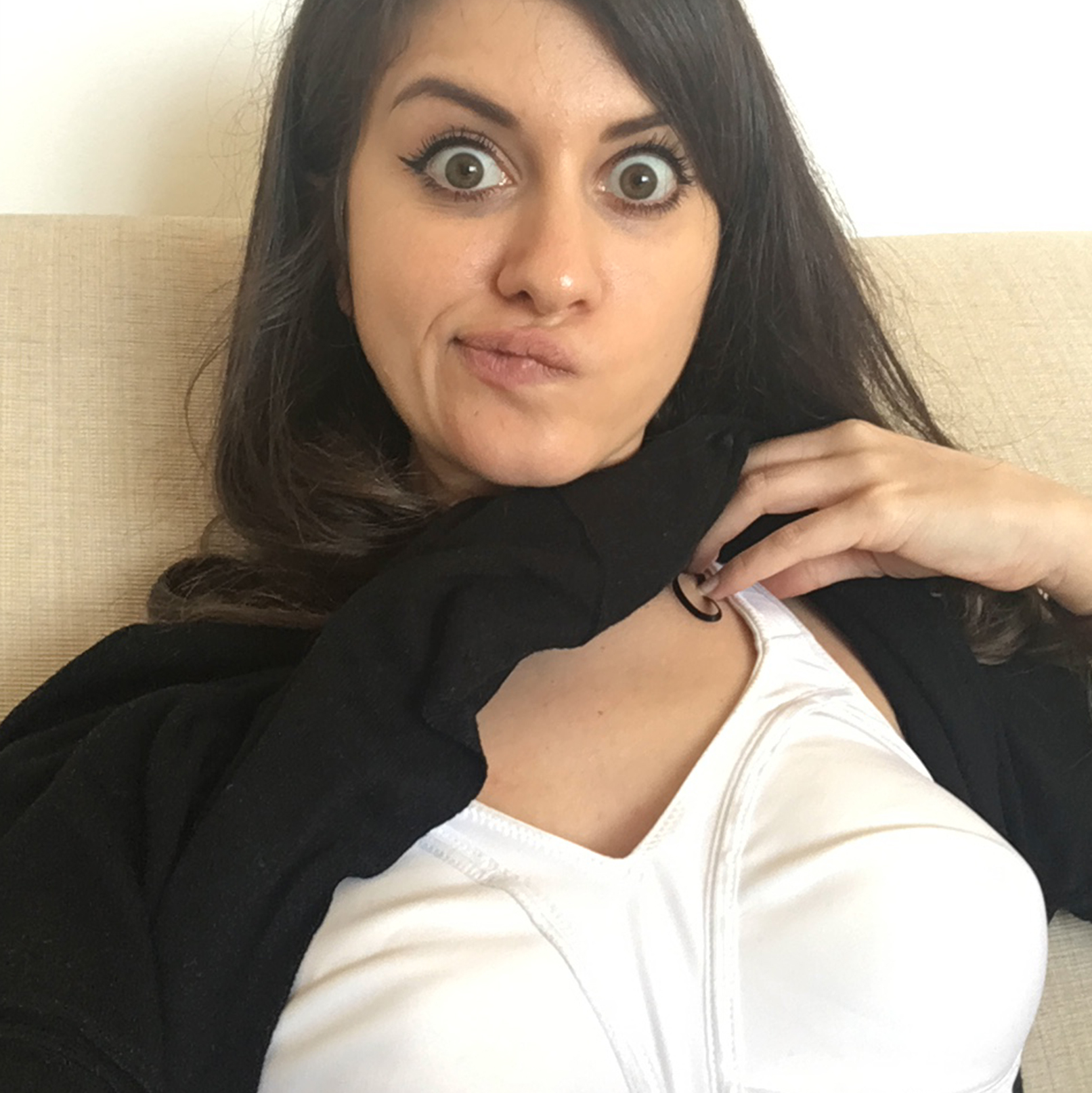 I hope that this has shed a little light on how the NHS treats their patients, and how it's not about a standard set of care, but choices that make you feel in control of your own body, at a time when you feel that something like cancer has control over it. The NHS aren't like a hairdresser who does your hair, and you say it's ok even though you'll go home and change how they have blow dried it. They're not like a restaurant giving you dry chicken, and when the waiter asks if it's ok you say yes, it's fine. The NHS want you to tell them when it's not ok, when it's not fine, when you need help, and they will give you choices to help you feel better.
As I mentioned in my last post, knowing how to spot cancer early means you have a better chance with treatment. Cancer Research is a charity that funds research for the prevention, diagnosis and new ways of treating the disease, and works to raise awareness to help you spot cancer early. If you'd like to donate, my friends Jay (Nat's brother) and Rael are running the Paris Marathon in April 2017 on my behalf for Cancer Research: justgiving.com/fundraising/raeljayparis – every penny counts and your donation is truly appreciated. Good luck boys!
More posts to come. Watch this space.
If you have been diagnosed with cancer or have any questions please email firuze@toworkorplay.com.
————
Words by – Firuze French
Images © To Work or Play