Crete and Casa Delfino //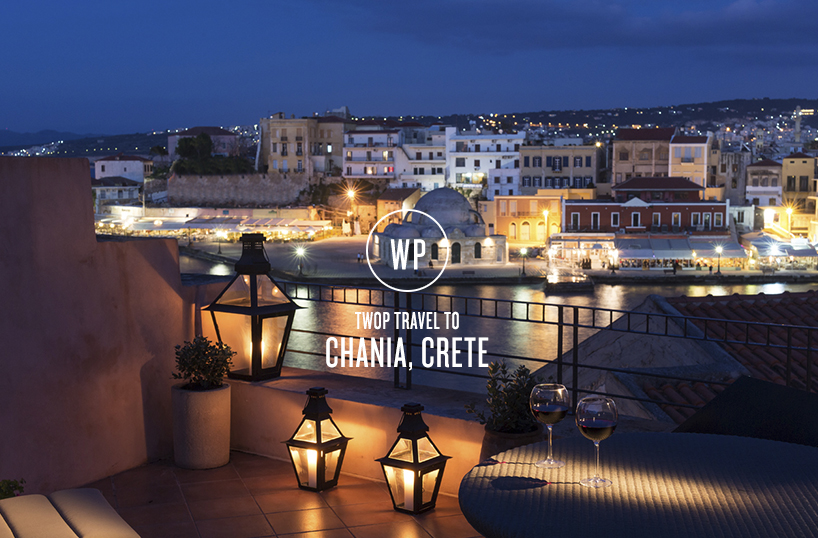 Greece might be in the news for all the wrong reasons at the minute, but that doesn't stop us wanting to travel to the beautiful holiday destination. Here Nat's Auntie gives us a few travel tips from her latest trip to Chania in Crete.
Unless you've been living in a cave for the last couple of months, you will know that Greece has been having a few problems. Nightly news bulletins have told us about protests and riots, long queues for cashpoints (and no money when you do get to the front of the queue), petrol shortages and (horror of horrors) restaurants running out of food. Well we've just returned from a week in Chania in Crete and everything you read in the newspapers and see on the TV is, in Crete at least, grossly exaggerated. We haven't had a better holiday in years!
We love Greece and go at least twice a year, but we've never been to Crete. Back in January I read an article in The Sunday Times by a writer who stays at the hotel Casa Delfino in Chania every year. Everything about Chania and the hotel sounded wonderful, so after doing some exploration online the hotel, flights and a car were booked; Casa Delfino here we come!
Having flown into Heraklion we then had a 2 hour drive across Crete. Picturesque mountains to our left, the coast along much of our drive to the right. Some of you may be fortunate enough to be near an airport that flies directly into Chania airport. Lucky you, do it and knock about 90-100 minutes off your journey, but saying that, it was a straightforward pleasant drive.
We then arrived at Chania, which was a bit of a shock at first. Expecting a small quaint port, we were greeted with a city of over 50,000 people, with traffic and a one-way system to match.  Ooops, so much for my research! My previously high expectations were dwindling at this point. Then we got a bit lost and there were some rude words uttered from the driver's seat, but once we saw signs for "Old Town" we knew we were nearly there. We managed to park up near the hotel (the Old Town is traffic free), and whilst the hotel will come and collect you in a golf buggy if you ring them, we were happy to walk the short distance to their door.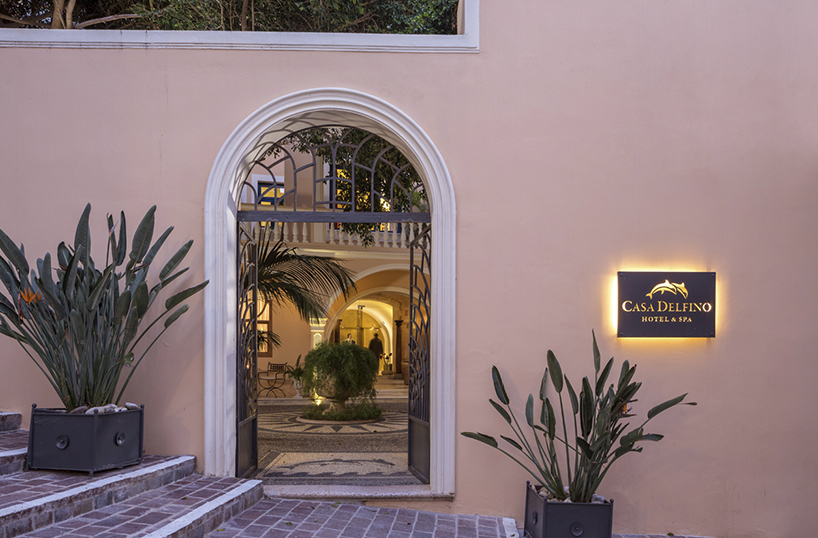 At this point the world changed from hustle and bustle to calm and serenity. Freshly squeezed orange juice was proffered along with ice-cold towels. The welcoming and glamorous Front of House Manager, Margarita then produced and talked us through a map of the Old Town which she had already marked with recommended restaurants. More on them later. To get us started though as it was now about 8pm she rang and booked us into a restaurant nearby.
We were taken up to our room that (as an unexpected surprise) had an enormous terrace with sunbeds and umbrella. The room itself was spotless and the aircon was quietly humming away ready for our arrival. After dumping the cases and a very quick shower we were ready to hit the town.  First stop, the Cretan/Turkish restaurant Taman. What can I say…fab food, brisk service and cold Mythos beer (and I don't usually like beer!) Even better, when we asked for the bill a free dessert each then appeared along with a small decanter of raki. First sip, aaargh! Second sip, interesting.  Third slug, pour me another! Anyway, this pattern was followed at all 6 of the restaurants we ate at; bill, desserts, raki. And yes, we've brought a bottle home!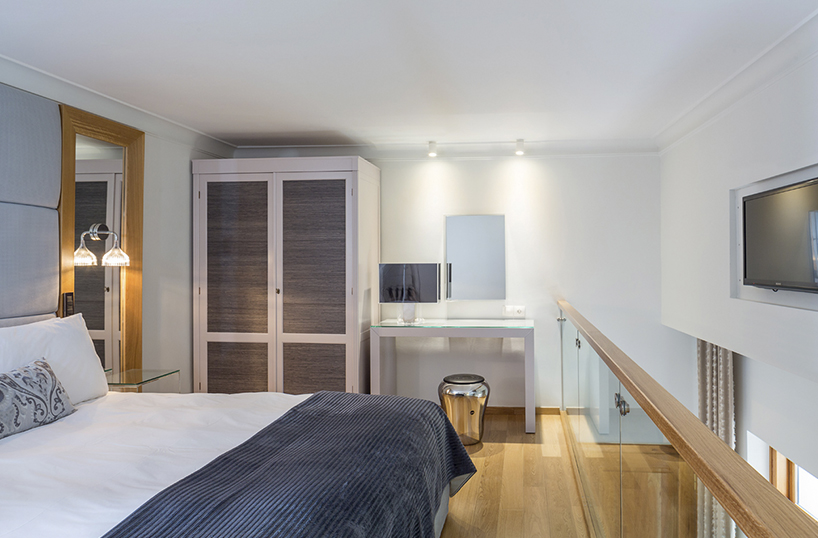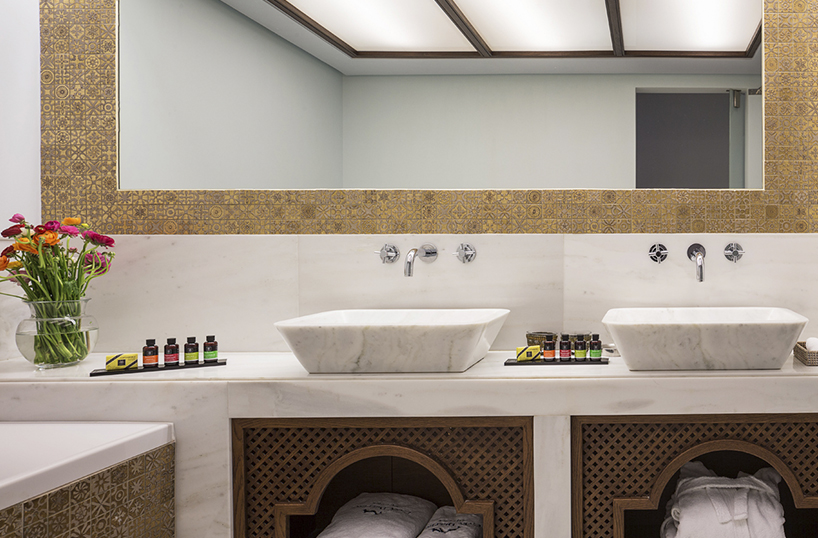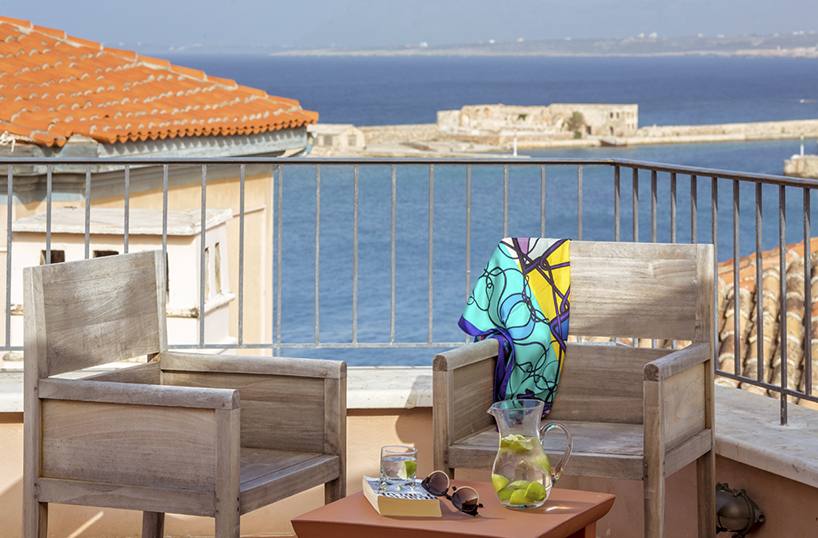 The next day we ambled down to the open courtyard for breakfast which is served between the exceptionally customer friendly hours of 7.30 – 11am. Tables set with proper linen and the largest most authentic choice of breakfast options I've ever seen.  One day I counted over 20 choices, and that doesn't include the ever available offer of eggs any-which-way and a wide variety of coffees made to order; latte, cappuccino etc. All of the produce is home made by mama and grandma and boy they are good.  Homemade quiches, jams, granola, biscuits, cakes, dakos (a Cretan speciality good at every time of the day), fresh fruit, hams, cheeses, the options varied daily but were always staggeringly fabulous.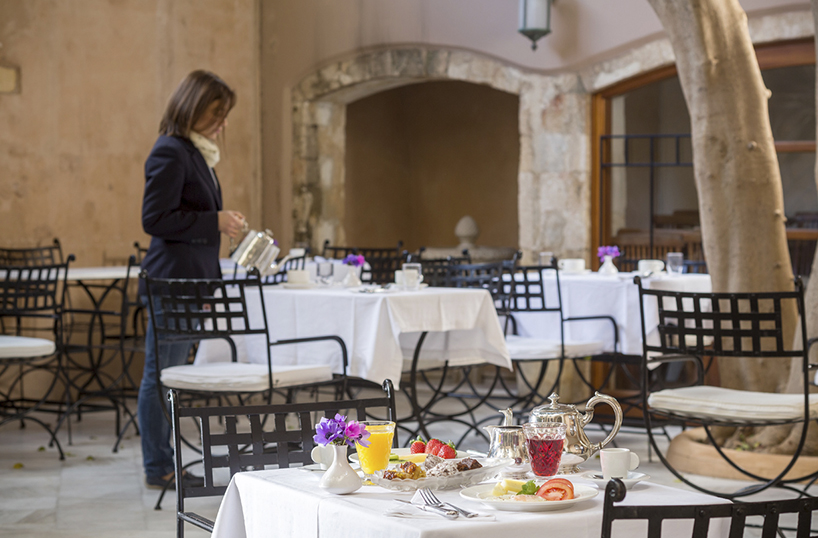 After a bit of a lie down after all of that we explored Chania Old Town. What a spot. How come no-one had ever told us about this place before! It's a fascinating mix of Greek, Venetian and Turkish influences (it seems to have been occupied by everyone at some point) with a large busy harbour area, small quaint streets, a thriving "leather lane" (leather products, not a lifestyle choice!), and about a million restaurants.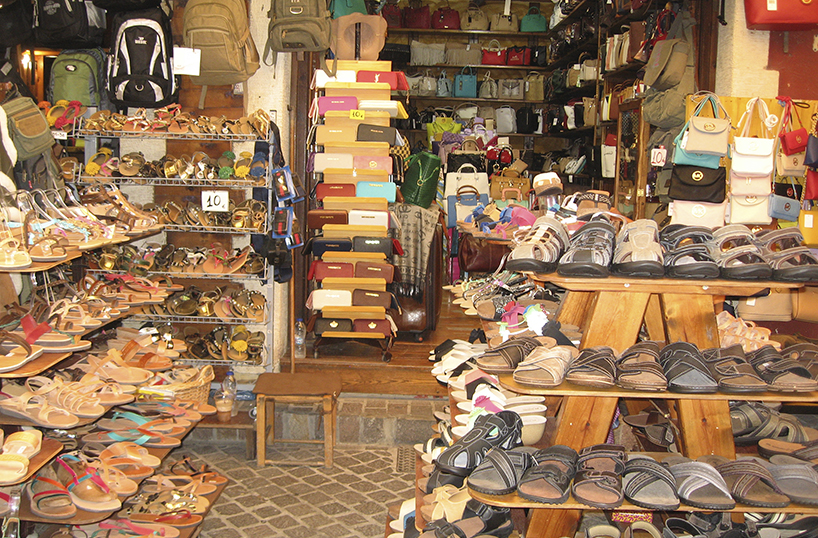 Ah, the restaurants.  In the evening we ate at 6 recommended by Margarita (we went to one twice). From Taman, to Portes, to The Well of the Turk, to a couple that I can't translate from the Greek spelling, they were all wonderful.  At all of them we were sat in the street, with a thousand passers-by, and the atmosphere was relaxed and lovely.  Service was invariable good, prices were very reasonable (the going rate for a large Greek salad was 5 euros) and the choice was huge. And no-one ever said that something on the menu wasn't available. Funny that, no food shortages, so yet another myth exploded. And best of all, "can we have the bill please" was immediately rewarded with free desserts and, yes more raki!
A pattern was established for the week; a leisurely breakfast, a laze on our terrace with a book before it got hot, a wander round the Old Town,  a light lunch somewhere that took our fancy (or just a big ice cream or gyros and coffee), a spot of shade-bathing back on the terrace (it was hot!), shower and change (but not into anything fancy, it's a very relaxed place), drinks on the amazing terrace at the top of the hotel, then an amble around the Old Town to one of Margarita's recommended restaurants.  Normally in Greece we drive quite a lot to see the surrounding countryside, but in Chania we found we were quite happy to stay put in the Old Town so we only ventured out in the car a couple of times.
The roof terrace at Casa Delfino deserves special comment. Wow, the views! Chania Old Town lay before us, along with the harbour, the lighthouse, the boats, the people, the sea, the mountains and the swifts. Watching hundreds of swifts soaring above and around us catching a late dinner of small insects would have captivated David Attenborough, let alone us. And as the hotel will deliver a cold mythos or a cocktail to you whilst you are sitting there watching the sunset, it's difficult to think of a more special place to be. We almost had to drag ourselves off to dinner (although, being greedy, that wasn't too hard!)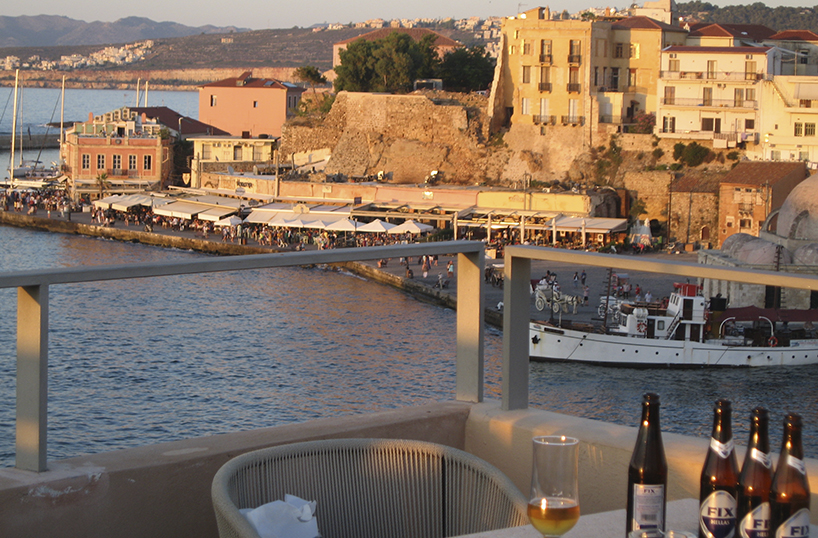 I can't recommend Chania highly enough. The Old Town has atmosphere and history in abundance. Tiny specialist shops abound.  Yes there is the usual tourist stuff, but it's mostly specialist clothes, shoe and handbag shops and hundreds of small jewellery shops. The new city is modern and busy with a wide range of shops; Zara, H&M (even M&S apparently) etc. On an evening the Old Town is packed, but always with a relaxed atmosphere.  We saw no football shirts, no bare-chested men, and heard no shouting or swearing.  I hate to say it, but could that be because it's not monopolised by us Brits?  It was like the United Nations with a noticeable number of Americans, Aussies and South Africans mixed with Europeans.  Having said that there was a huge contingent of young people having a great time, and the far end of the harbour was definitely aimed at the younger end of the market.
So, would I recommend Chania as a destination for the discerning (and food loving) traveller?  Absolutely. Would I recommend it despite the current "difficulties" Greece is facing? I'd say, most definitely, take advantage of the strong pound to euro and book your flight now. And if you are near an airport that flies directly into Chania airport, I'd actually consider it for a long romantic weekend, or a great venue for a group of girls looking for a mix of sun, sea, food and shopping. While we saw no long queues at ATM's, and hopefully things are now improving, be sensible and take extra cash, just in case.
Other highlights I've not had time to cover here; the beach only a 10 minute walk from the Old Town; the interesting markets twice a week; the renowned spa at Casa Delfino (open to non-guests too); the massive Loggerhead turtles in the harbour (the ones we saw were over a meter long); the sailing trips from the harbour.  Oh, and the rest of Crete!
As for accommodation; you won't find better than Casa Delfino. Have a look at the romantic history of the hotel here. It won't suit every pocket and may be a "special occasion" destination, but there are plenty of cheaper alternatives about (there are as many places to stay as there are restaurants) and Porto Veneziano and Alcanea come highly recommended too.
Do yourself a favour, and help the Greek economy at the same time; go to Chania. You'll love it as much as we did.
Words by  – Shirley Robinson

[Some images courtesy of Hotel Casa Delfino]