Have I found "The Perfect Holiday"? //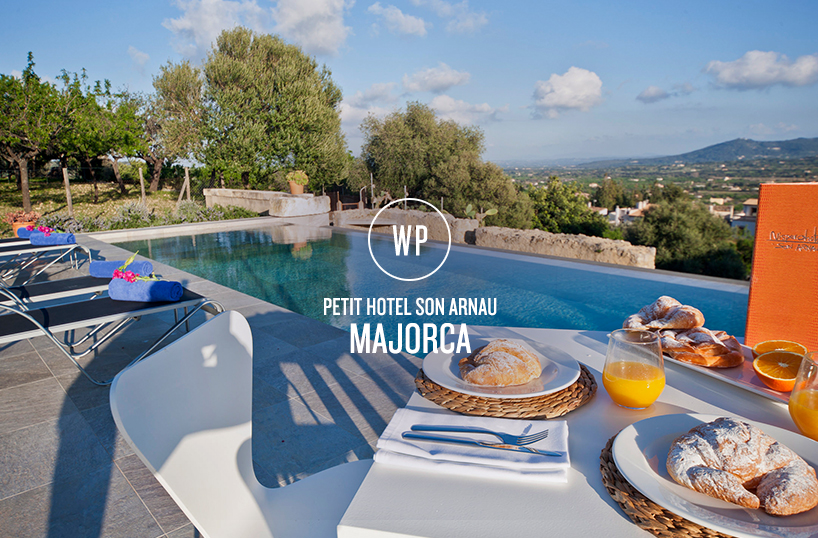 Finding a dreamy holiday hideaway is tough, but we have your back. Auntie Shirl is back to give you her "perfect holiday" in Majorca… yes that's right, Majorca! Read on to find out more.
perfect
adjective
ˈpəːfɪkt/
1. having all the required or desirable elements, qualities, or characteristics; as good as it is possible to be.
2. absolute; complete (used for emphasis).
Two years ago we spent 5 idyllic days in a brand new boutique hotel which had only been open for a couple of months. It was so good we vowed we'd be back. It's taken us a couple of years to return (been busy!) but having just spent a week there again I think I may have discovered The Perfect Holiday.
– It's great for a short break, a week, or a fortnight
– It's virtually guaranteed sunshine from May to September, and much warmer than the UK
– It's accessible via a number of low cost airlines from many local airports in the UK and it's less than a three hour flight away
– It's great for lazing (around the pool, in the library, on the terrace) or for an active holiday (cycling, walking, golf, Pilates. Did I mention cycling?)
– It has stunning scenery and pretty little towns and villages to visit
– It has a beautiful capital city within easy reach
– There are amazing restaurants all around
– And best of all, for our Perfect Holiday, you stay in a stunning boutique hotel with fabulous hosts
I give you… *drum roll please*… Petit Hotel Son Arnau in Majorca!
This probably isn't Majorca as you know it. The "petit" hotel is based in the beautiful village of Selva at the foot of the World Heritage location of the Tramuntana Mountains to the north of the island. It's a tranquil village and certainly not a tourist hotspot (or not yet anyway). But it's ideally located as its only about 40 minutes by hire car from the airport.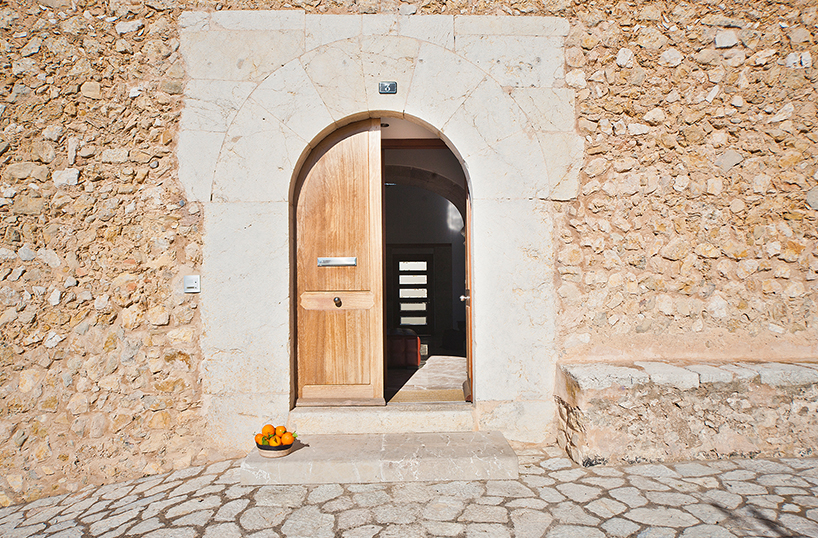 The hotel is based around an 18th century finca (farmhouse) and was VERY tastefully extended and modernised several years ago. Just over two years ago, a young professional couple from London, Alex and Susan, looking for a complete lifestyle change, found the finca and knew they could turn it into their dream of a stylish, modern, welcoming small hotel. Petit Hotel, Son Arnau was born.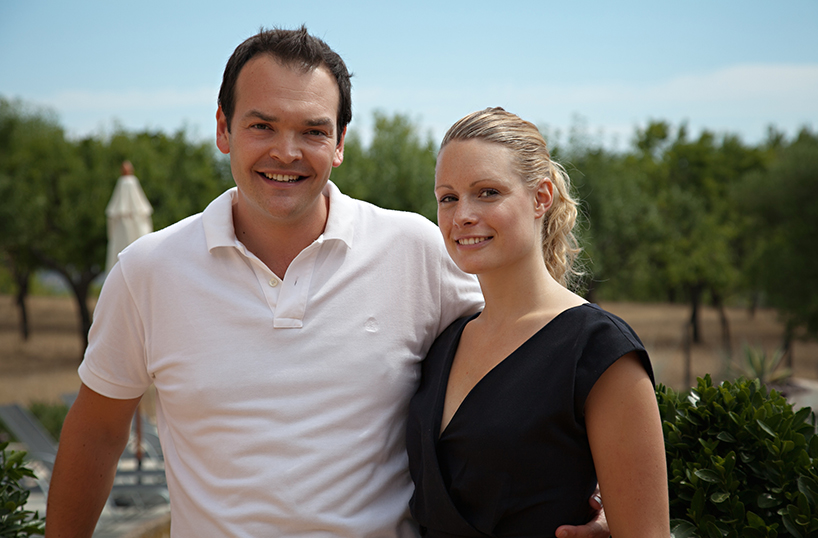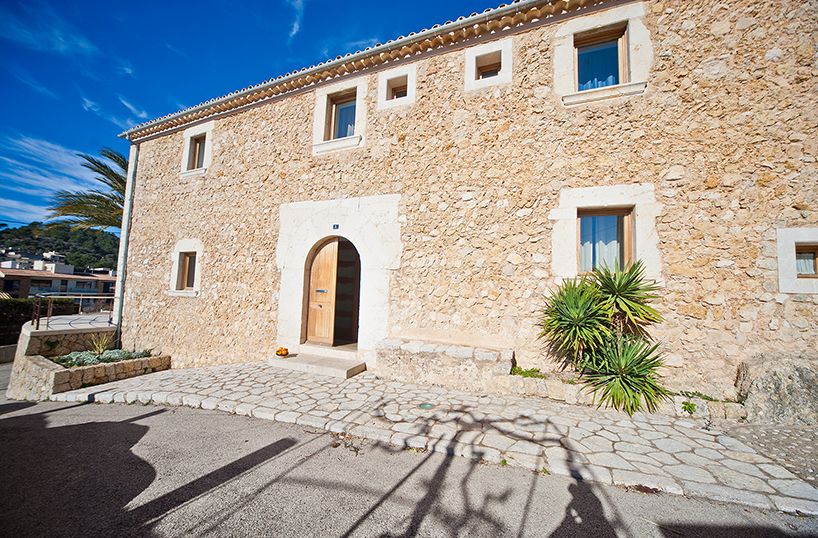 This petit hotel only has 6 bedrooms, but is most certainly perfectly formed. Light airy public areas, modern art on the walls, stylish bedrooms, an infinity pool with views over half of Majorca, the smell of almond blossom in February, orange blossom in April and gardenias in May, Son Arnau is a treat for all of the senses.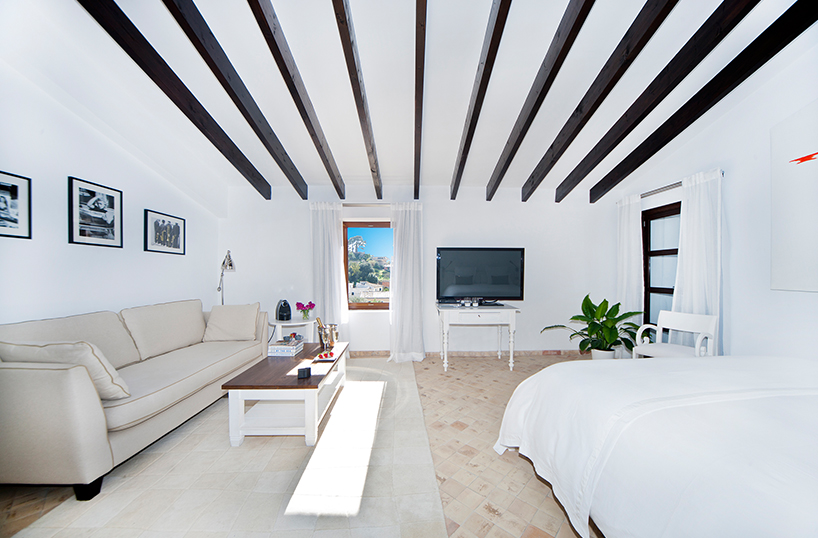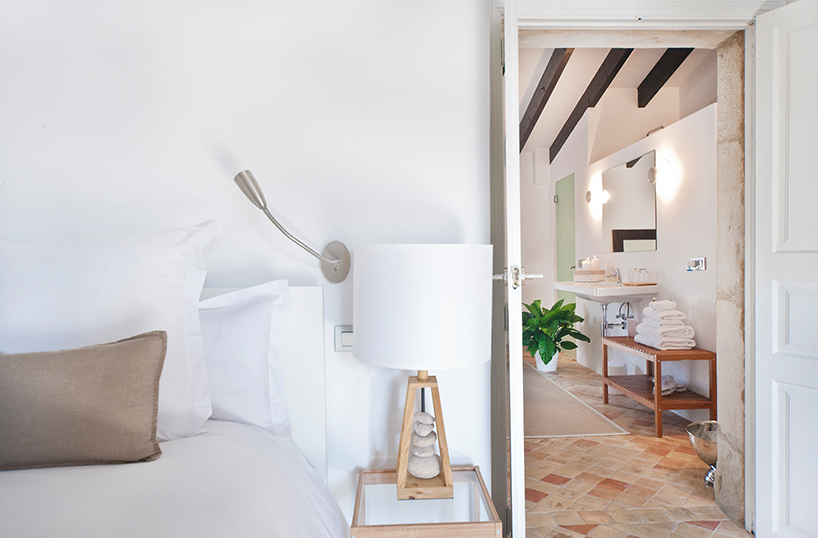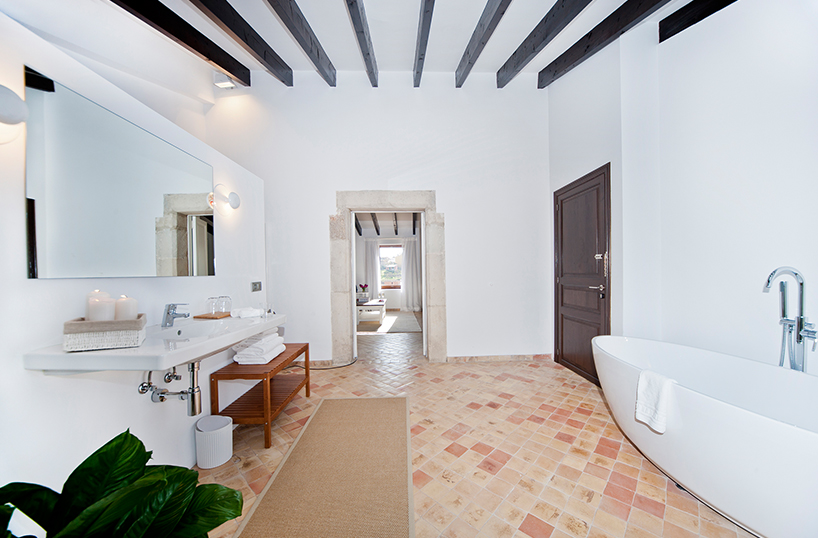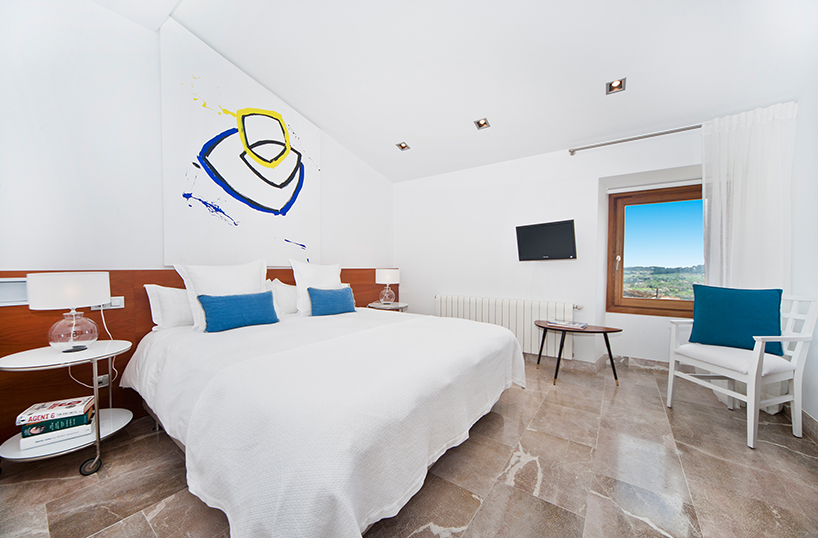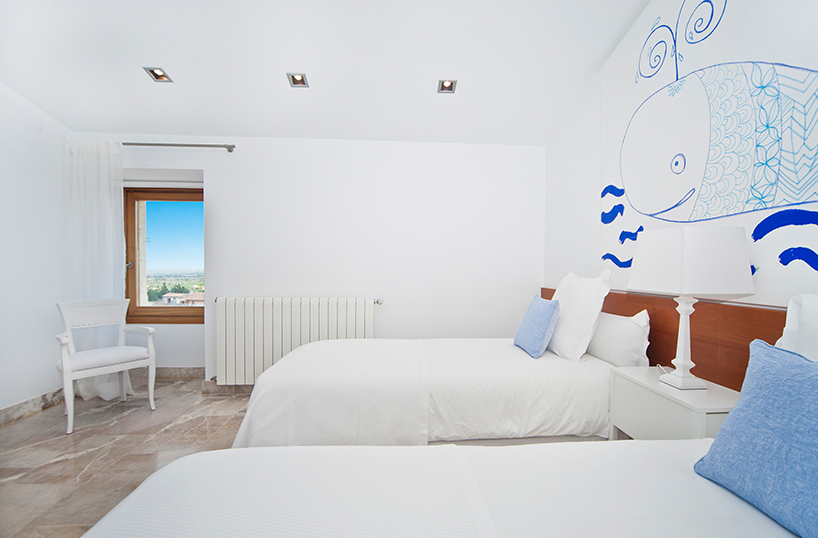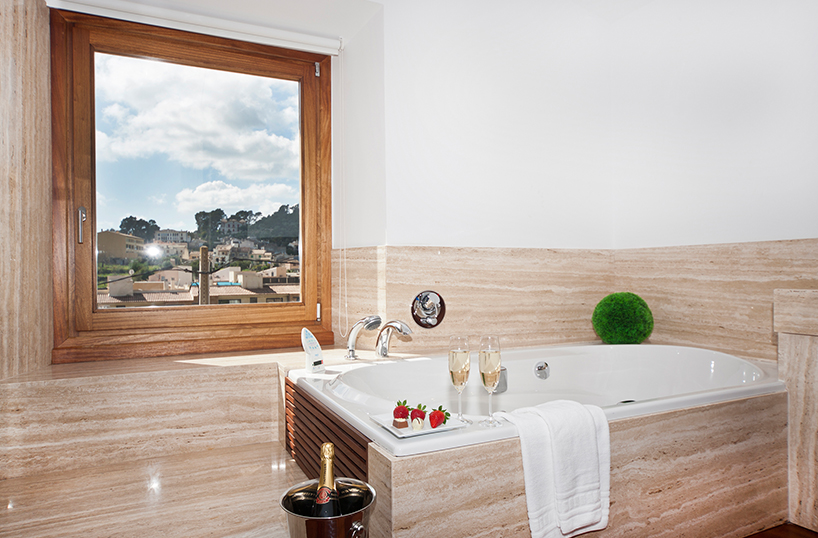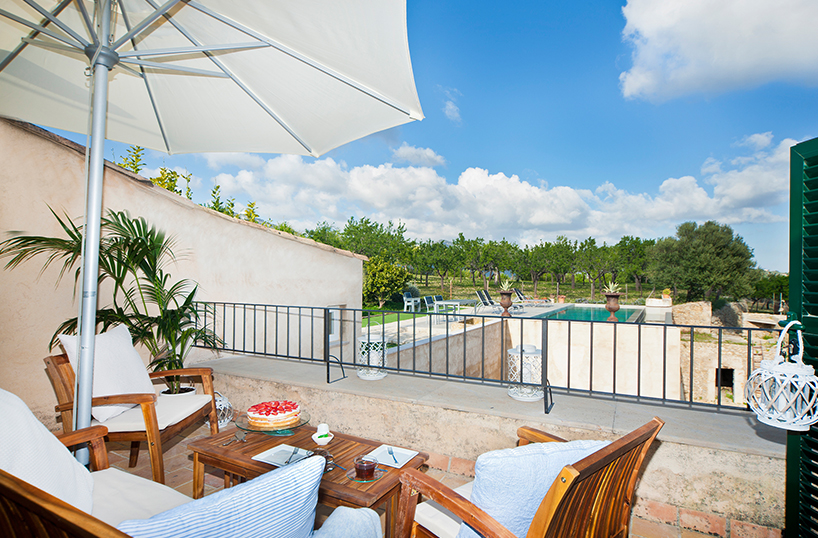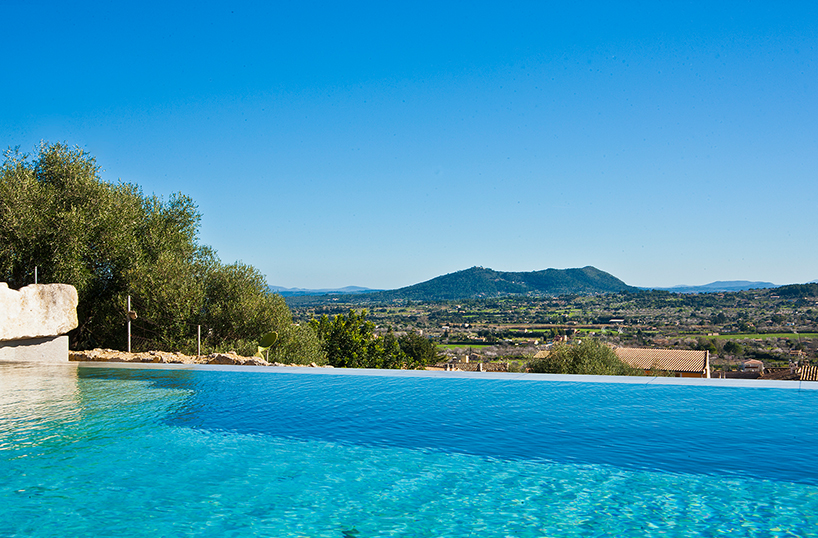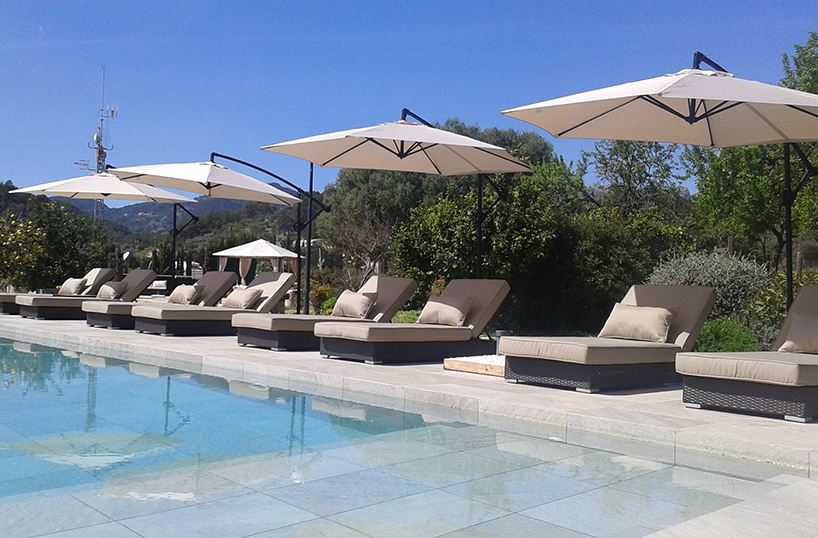 Which leads me on to food! This area is wall to wall gourmet dining, and Alex and Susan can advise you on them all (they love their food as much as me and have tried all of the nearby restaurants, purely in the name of customer research, you understand!) There's our personal favourite, Miceli in Selva itself, a gentle 10 minute wander up to the village.  Then there's Ca Na To Ne Ta in the neighbouring village of Caimari 2 miles away. This is a restaurant based in a small terraced house and for our first visit our table was located in what can only be called "the small bedroom at the front!" This year we were "promoted" to "the downstairs room at the back". Sounds weird but the place is packed and the food is great. 
Then there's a gem unearthed by Rick Stein, Es Verger, again less than a 10 mile drive away. Its apparently a fairly hairy drive there, its basic, and you shouldn't go if you don't like lamb, but according to Alex the food is fantastic.  Somehow we still haven't managed to get there, which is a shame, but it means we'll definitely have to go back to Majorca again.
And, as an alternative to going out, Alex and Susan provide dinner several times a week at the hotel. We had 2 wonderful dinners prepared by Alex, sat on the terrace whilst watching the sun go down. Local produce, simply but tastily prepared and a very short stagger back to your room. What's not to love about that?
Breakfast deserves a special mention. When the weather is warm enough (it was for us both this May and for our previous visit in April), breakfast is served out on the terrace overlooking Selva,  with views of the mountains to the north and much of the island to the south. A different smoothie appears every day along with the best croissants I've ever tasted. Then there is a wide choice ranging from homemade granola, to fruit salad, to yoghurt, to Eggs Benedict, to local Pan Moreno (sort of bruschetta with local ham and cheese – delicious) all prepared to order by Alex and served charmingly by Susan.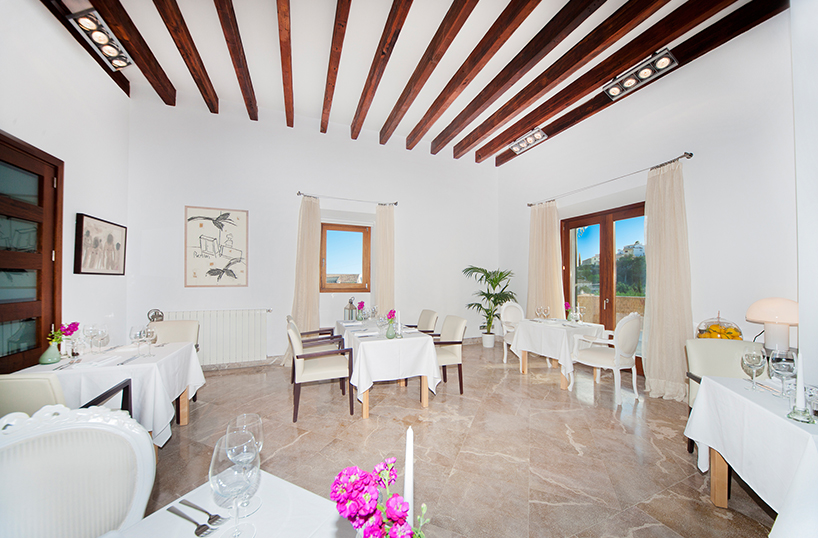 If you can stagger away from the table after all of this there is plenty to go and see.  With a car you can visit much of the island.  On our last visit we went to Alcudia (14th century walled town), Valldemossa (another stunning ancient town), Fornalutx (a beautiful village with the strong scent of orange blossom permeating the streets), Deia (home to poets and artists) and more.  This time we visited Puerto Pollensa, Pollensa and Cap de Formentor.  
Despite visiting Pollensa on our first visit to Majorca 2 years ago we somehow contrived to miss the 365 steps up to the small church known as Calvary.  Quite how you can miss 365 steps I'm not sure, although I do vaguely recall a delicious garlic spaghetti and some nice white wine, so maybe I was distracted.  Anyway, we found them this time, climbed to the top (in the midday sun.  What do they say about mad dogs and Englishmen) and admired the spectacular view.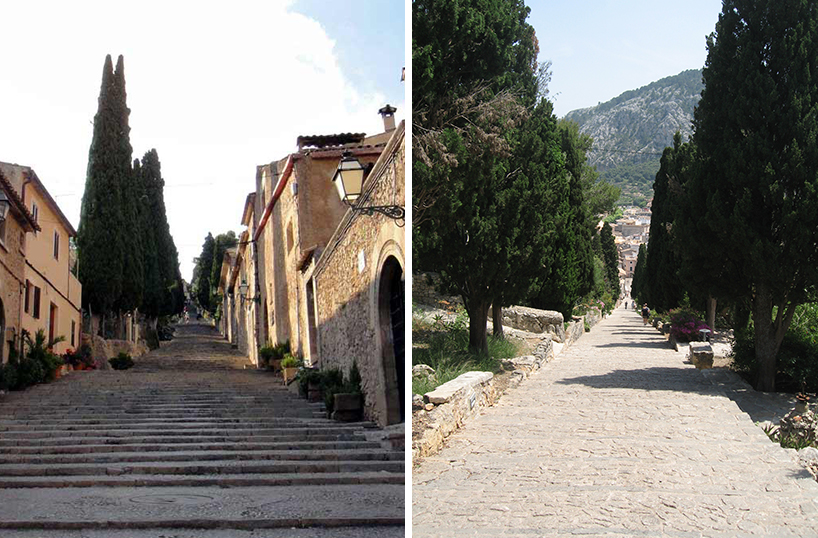 However, our best day out was catching the train and spending the day in Palma. We drove to the nearby town of Inca, caught a train and found ourselves in the middle of Palma about 30 minutes later. No hassle, no need to drive or find a car parking space etc etc.  Easy peasy and the return ticket was about 6 euros each. Palma is a beautiful city dominated by its vast cathedral La Seu.  Although construction began in 1229, it did not finish until 1601 and local architect Antoni Gaudí was drafted in to restore the building 1901. A must-visit it was truly breathtaking.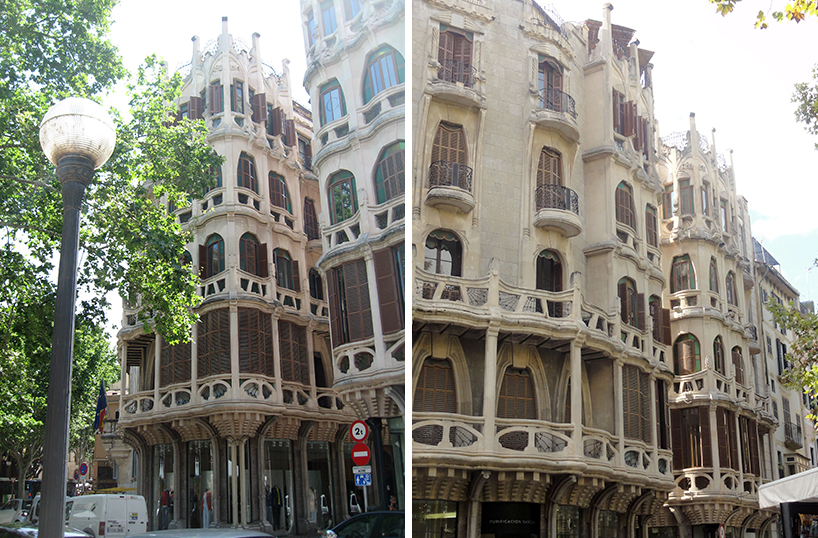 Palma itself was a revelation; beautiful architecture, lots of individual shops instead of the proliferation of chain stores we see at home, a lovely marina packed with flash yachts and wall to wall cafes, bars, restaurants, bakeries, foodie shops etc.  It was heaven.  Oh, and did I mention it had a Michelin starred restaurant, Simply Fosh, which just happened to have a great 3 course lunch deal available for 27.50 euros? In the name of research we checked it out, and yep, wonderful Michelin starred standard food with great service.  A lovely 2 hour break in a hectic day.
I could blather on for pages about what else Majorca has to offer the discerning traveller, but it's great fun finding out for yourself too. It is worth pointing out that this part of Majorca is owned (and I mean OWNED) by cyclists! They come in their tens of thousands (especially in April and May) to challenge themselves on the mountain roads. And that includes many of the professional teams that you may normally only ever see on the TV during coverage of the Tour de France (or Yorkshire!) or the Olympics.  Bikes undoubtedly take priority on all of the mountain roads and if you like the sight of a man's lycra-clad bottom (they are 80-90% male) working away from side to side up mountainous roads, this is the place for you!  Having said that, it is VERY inspiring to see so many fit people of all ages who have come to Majorca from across the world, working hard and enjoying doing what they love.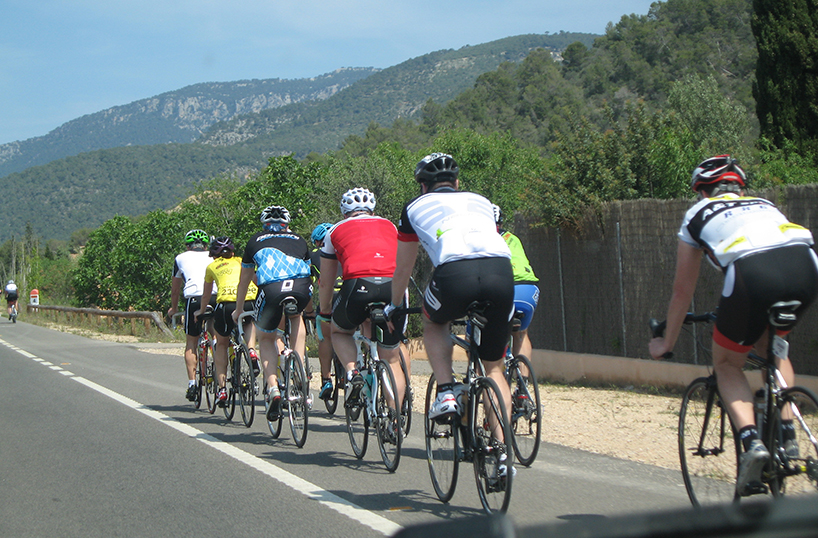 For other keen athletes there are walking trails aplenty around the hotel and stunning golf courses (Alex can advise). Petit Hotel Son Arnau also runs very popular Pilates retreats. For enthusiastic shoppers I should mention that Inca (a ten minute drive away) is the centre of the Majorcan leather industry and there are many discount outlets to be visited (including one just across the road from the hotel). Oh, and did I mention olive oil and wine tasting?
And finally no review of Petit Hotel Son Arnau can be completed without properly acknowledging how fantastic Alex and Susan are as hosts. All of the comments on Trip Advisor are testament to that with 100 out of 103 guests rating them as excellent. We left after our first visit feeling we had made new friends, now they feel like family.  Whilst Alex has become an accomplished chef, Susan is charming at the front of house.  With her background in high end hotels in London she sets high standards and between the two of them they deliver.
In a very short time Petit Hotel Son Arnau has become a very highly sought after hotel with guests from across Europe and further afield and we have every intention of returning on a regular basis.  Now, if we can just ensure no-one else knows about it… 
For more information and booking visit Petit Hotel Son Arnau.  
Words by  – Shirley Robinson

Images © To Work or Play 2016 / Petit Hotel Son Arnau