No Lights No Lycra //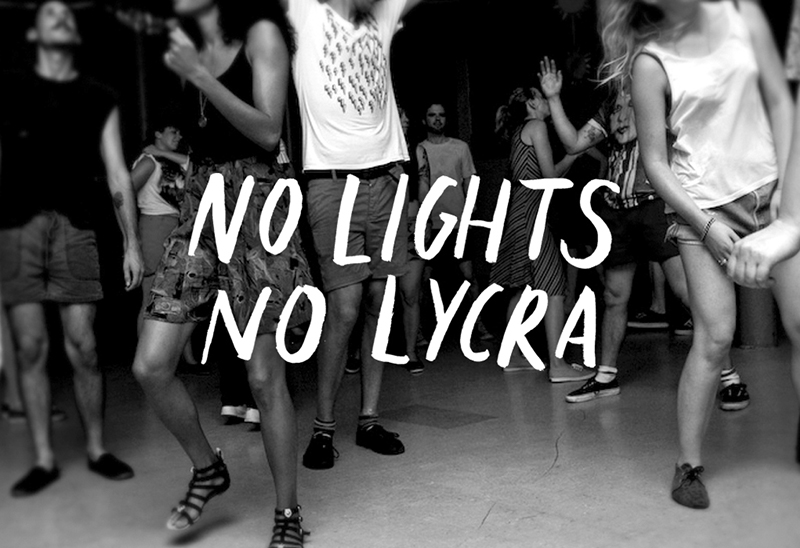 Leave your inhibitions at the door at this dance class with a difference– practice your best moves under the cover of total darkness!
While a dance class can be a really fun way to exercise, if you're anything like me you can spend too much time desperately trying to follow the instructor's lead and copy the fancy footwork to fully experience the calorie burning benefits!
This is where No lights No Lycra comes in. The free-style dance community, which started in Melbourne in 2009, now has events all over the world; the London based one is found on Well Street, Hackney, in a basic church-hall-style room every Tuesday at 7.30pm.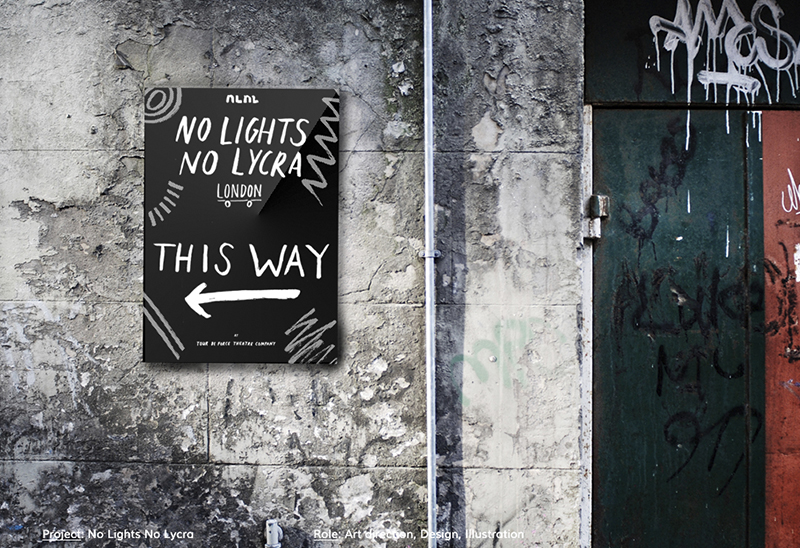 We paid our £4 entry fee and, once everyone was assembled,  the lights were dimmed to almost complete darkness – dark enough to ensure you completely lose your inhibitions within five seconds of the first tune starting, but not so dark that you can't just about make out the person flailing their limbs two metres away from you. The hour-long playlist sped through jungle, Northern Soul, garage, Motown, R'n'B and chart disco. They even played my favourite Weezer song.
To top it off, it was a fantastic workout! Under the cover of darkness I felt free to do all number of outlandish dance moves, from a heart-rate-pumping jive to a bump'n'grind routine that was as good as doing five minutes of squats. At one point I even caught myself doing some ballet. By the time the last song came on I was soaked through, exhausted, and smiling from ear to ear.
My friend and I came out so exhilarated we headed straight to the nearest bar to rehash every song they'd played and what hidden dance moves we'd pulled out the bag. Luckily they post the full playlist on their Facebook page the next day in case you need any reminders!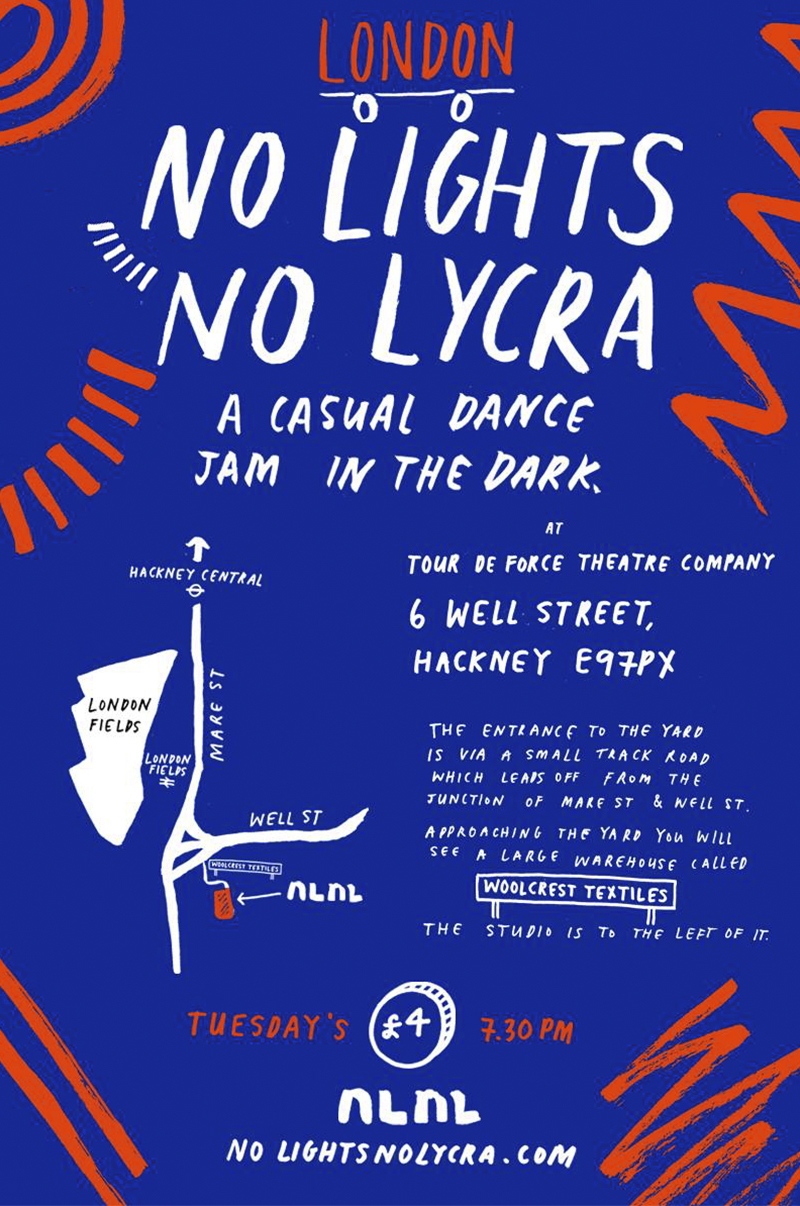 To find out more visit their site here.
Words by Vikki Trister
Vikki's Twitter – @vikkitris

[Images courtesy of No Lights No Lycra]