Review: Balls and Company //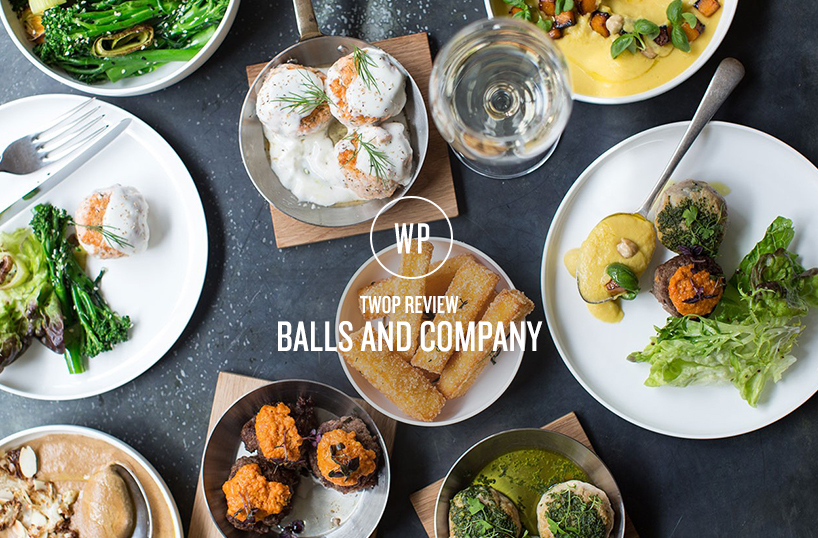 Guest blogger Mark Kelly talks about our recent trip to London's latest minimalistic eatery -Balls & Company
Dining out in London these days has become very simplistic. Do you want a Hot Dog? The venerable Big Apple Hot Dog Co. have got you covered. Steaks? Head to Hawkesmoor. Burgers? Just close your eyes and walk in a straight line and I've no doubt you'll stumble face first into a brioche bun and artisan meat patty sooner or later.
It should come as no surprise then that Australian Masterchef finalist, Bonnie Porter has chosen to major in meatballs for her solo venture on Greek Street in the heart of Soho. Claiming to make the "humble meatball more refined", Balls and Company certainly isn't as rough and ready you'd suppose. The exterior is largely undistinguished sporting a simple blue awning and none of the hip branding of NYC's The Meatball Shop. Inside the story is much the same with simple white walls dotted here and there with triangles and cozy seating for no more than 35 people eating elbow to elbow.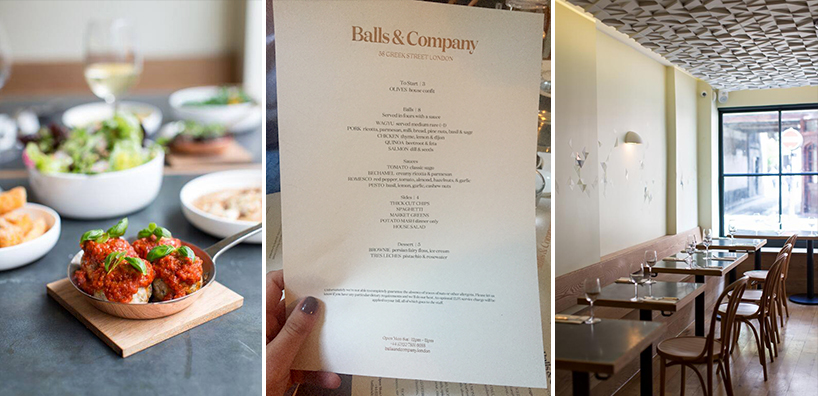 The menu is where things start to click. You pick your balls; Wagyu Beef, Pork, Chicken, Salmon or Quinoa. They come as a quartet in a cute little pan and a choice of sauces on the side. Our mustachioed waiter suggests four sides to go between six of us but we end up ordering a few more. The short selection of wines is mostly in the early £20's, Beers are £4 and there's a choice of pale, pilsner or wheat. Soft drinks are twists on old classics like Sloe Lemonade or Rhubarb Cream Soda and well priced at £2.50. I chose the pale ale which turned out to be Siren's Undercurrent – one of my favourites. It's stress-free.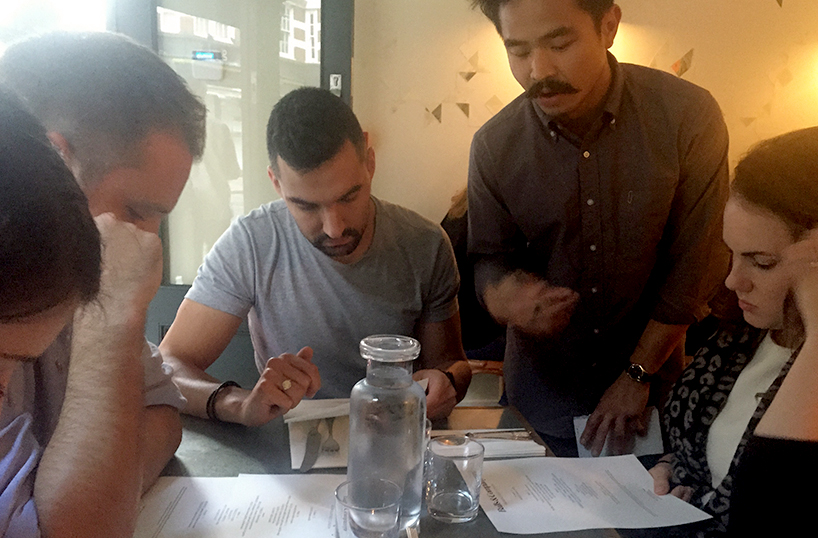 When the food comes out it's all very solid cooking. Chicken meatballs are smartly flavoured with thyme and lemon and comprised of pressed leg meat as opposed to nuggets of unknown. The pork balls, while flavourful are served a little soft inside so definitely not for the faint of heart. The Wagyu beef comes out with a pleasant crust and rare in the middle. They taste almost like steak or a burger though if I'm honest I find it a little strange to take such a premium cut only to mince it. The biggest surprise was the salmon balls. They come spiked with dill and sesame seeds and somehow manage to be both flakey whilst holding their shape. There's a solid veggie option with the quinoa ball taking on the vibrant purple earthiness of beetroot. Sauces range from well executed simple tomato to a rich béchamel which is slightly too thick to coat spaghetti but great for dunking. My favourite was the Romesco flavoured with red pepper and studded with hazelnuts and almonds.
Desserts are minimal with only two choices on the night. A dense chocolate brownie is crowned with sesame candy floss that reminded me of Donald Trump's hairpiece but tasted rather nicer. There's also a great Tres Leche flavoured with pistachio and rosewater to cut through the dairy richness. Neither lasted long and were eagerly demolished.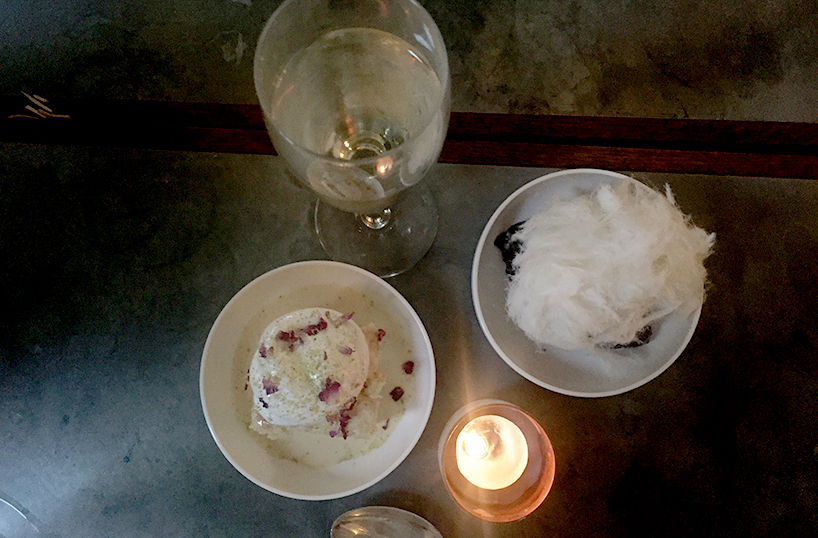 Balls and Company isn't perfect by any stretch. I don't think it'll become the successful multi-site operation of its stateside counterpart, but at the same time I don't think that's their aim. In saying that it does have good quality meatballs, a buzzy atmosphere and prices that won't make your eyes water. Very much worth a try for a casual night out.
For more information visit the website here.
Balls and Company, 58 Greek St, London, W1D 3DY
—
Client Friendly: Maybe not right for talking shop
Affordability: Budget-happy £ (Dinner and drinks £25 per head)
Nearest station: Tottenham Court Road
Dress code: Any clothes goes
Best for: A relaxed night out
Words by – Mark Kelly. Talk to Mark on Twitter here.

[Some imagery courtesy of  Balls and Company]