Review: Sakura at Sake no Hana //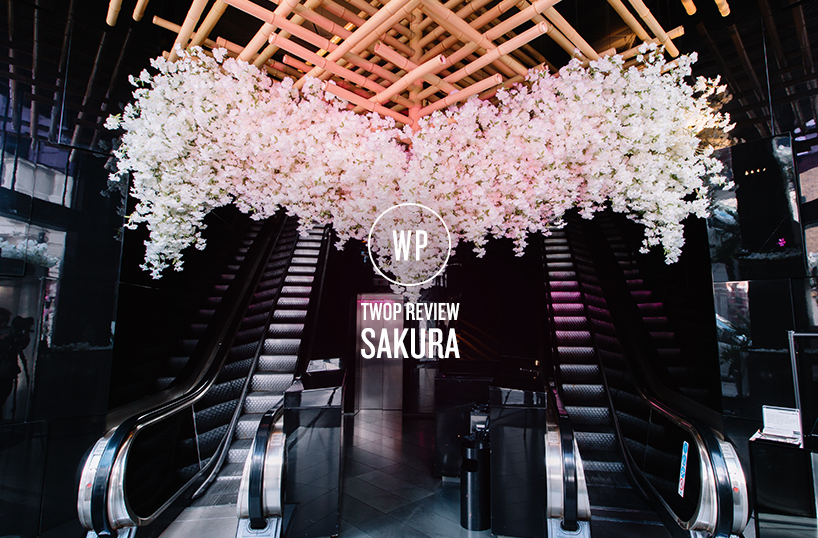 Emily Eaves visits a beautiful blossom garden serving luxurious Japanese delights from their restaurant in the heart of Mayfair. Catch the eateries cherry garden concept while you can… 
Wouldn't it be wonderful if every so often you were able to simply step into Instagram? To surround yourself with a beautiful space, to eat food you'd never in a million years cook for yourself, and to simply savour all the things in life that look pretty and make you smile.
Well, the bar at Sake no Hana could be a brilliantly close alternative. The clever team there have transformed the space into a cherry blossom garden (by way of falling petals, a grass floor and moving blossom projections) which is lit at night in homage to yosakura or 'night sakura'.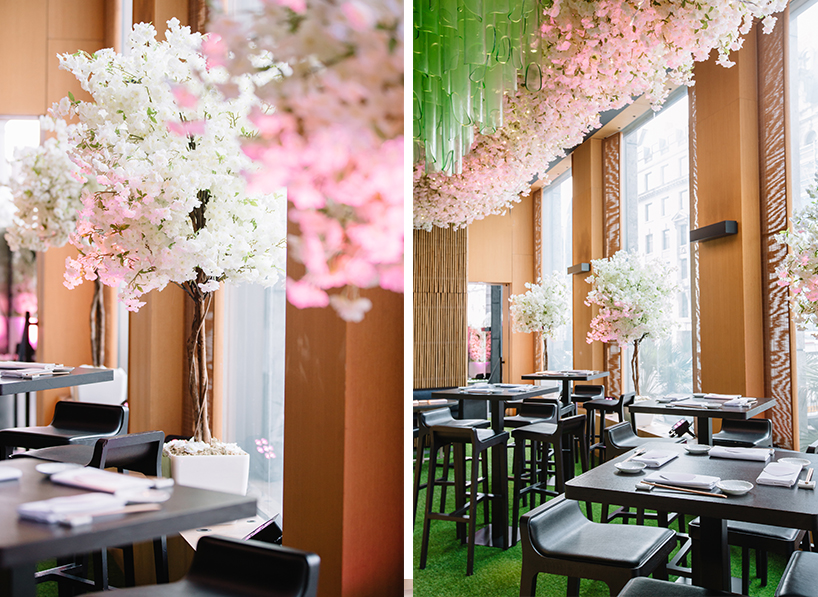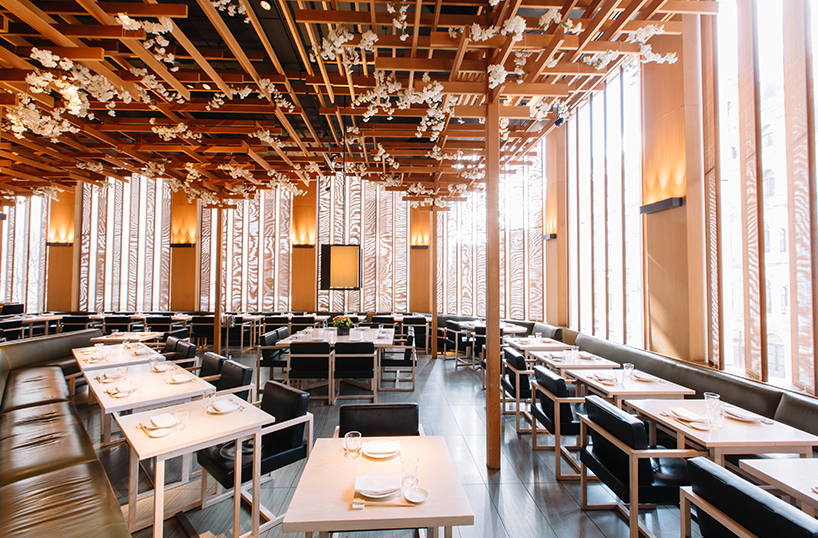 It's a luxuriously ethereal experience – a magical blend that conjures ideas of everything from A Midsummer Night's Dream to the thousand year old rituals of the Heian period in Japanese history.
As you'd expect from one of London's finest Japanese eateries, the specially devised menu is unlikely to disappoint. And really, how can it when you begin your evening with a cocktail that arrives with a set of 3 atomisers for you to spritz playfully around your gin based drink deciding upon which you like best?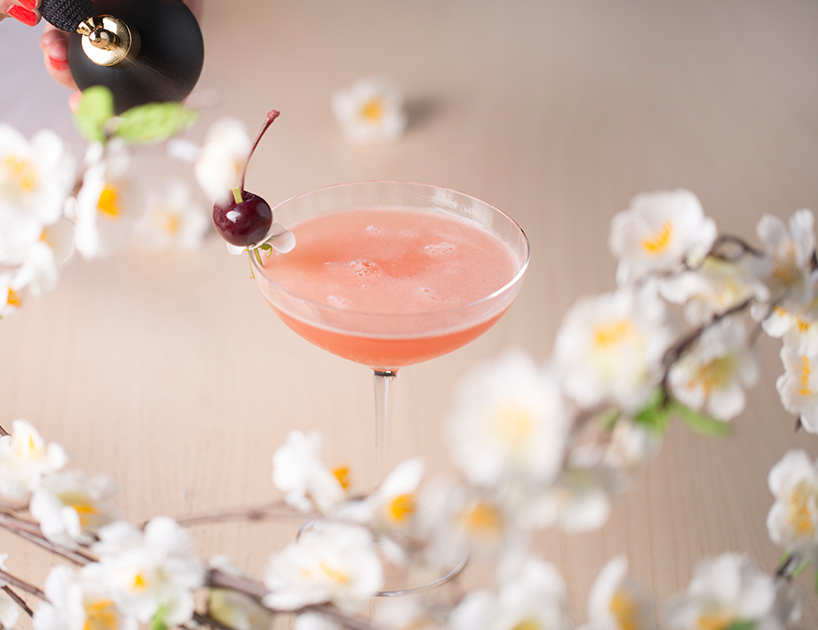 Your only choice is whether you'd like Salmon or Chicken Miso Yaki for your main (or Vegetable Tempura for the vegetarian diners). The rest will be bought to you at a leisurely yet satisfying pace – from their warming SoupShiro MisoShiru, to the most photogenic Bento Boxes you're likely to ever see.
Hamachi, Akami and Salmon Sashimi really do melt in your mouth, and the presentation at this place knows no bounds. Unwrap a banana leaf trussed up with golden string, and there's your eel nigiri – obviously. The taking of tea has been given a lovely twist with the creation of Cherry Iced Tea – less saccharine sweet than it sounds and perfect for enjoying with the art like dessert of Cherry Chocolate Sake Mousse.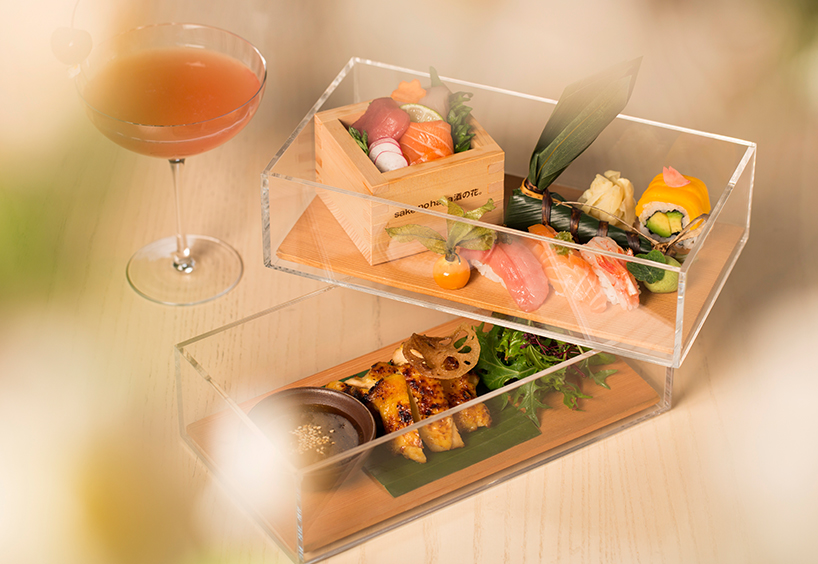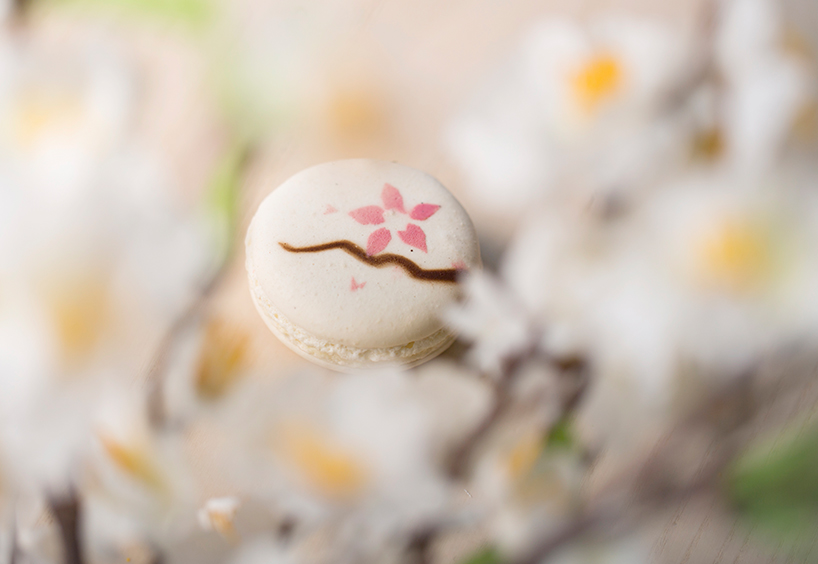 Emerging out onto St James's, you'll feel as though you've returned to reality – back from a brief blossom filled break, now just a memory of tastes, flavours and playful inspiration.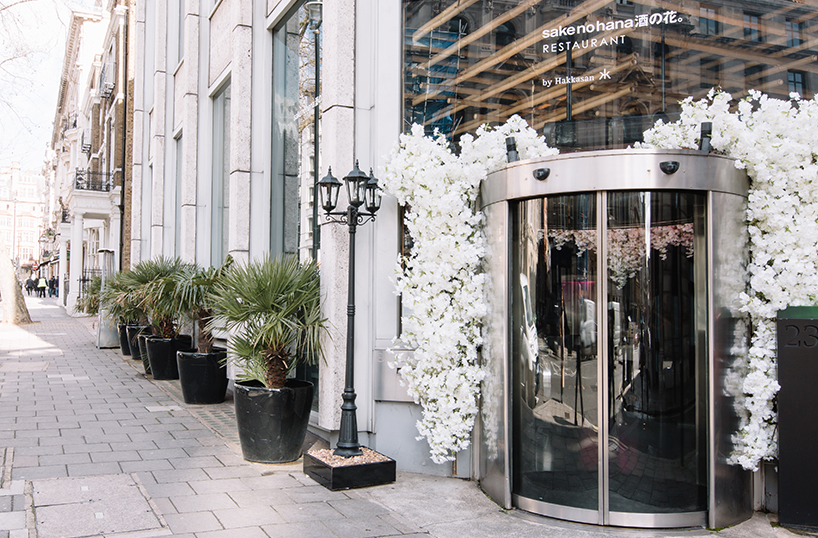 You can enjoy the set menu for £34 (excluding dessert) until 18th June at either lunch or dinner. Take friends, take family, make it a date night. We all need a little escape once in a while….
For more information and bookings, visit the Sake no Hana site here. 
—
Client Friendly: Client-wooing
Affordability: A little treat ££
Nearest station: Green Park
Dress code: Glad-rags required
Best for: Schmoozing
Words by Emily Eaves. Visit Emily's blog here to view more of her work. Alternatively ask her questions on Twitter here.

[Imagery courtesy of Sake no Hana]