5 of the Best London Social Guides //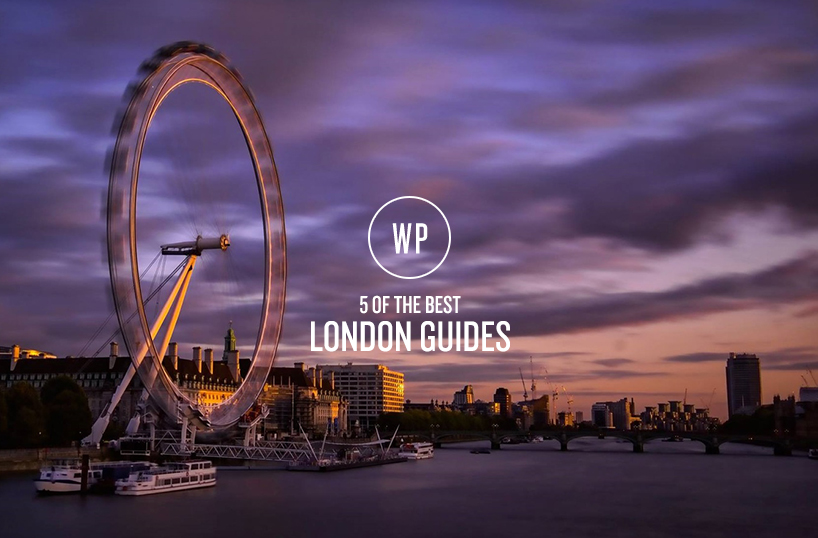 Continuing our '5 of the Best' series Nat gives you the most helpful London social guides to fill your days with endless activity and delicious refreshments. From mobile apps to websites we have you covered. So grab your glad rags and prepare your diary for a busy future ahead.
At TWOP we try to bring you our pick of great musings in London. And although we try to give you the best social activities available, we can't cover all the cool shit this city has to offer (we're sorry, there's not enough time in the day!). So to accompany our Social Life sector, we would like to give you 5 of the best sites / apps to keep you occupied in our wonderfully busy town.
YPlan
yplanapp.com
YPlan used to just have a well designed app, but now they have a well designed website to accompany it. A really handy site that captures all of London's best deals, offering discounts on most activities shown. We regularly use this site for offers or inspiration and the app is equally as handy while on the move. What's more, the site not only has activities for London, but also New York and San Francisco so those of you on the move can have a guide to hand when travelling further afield.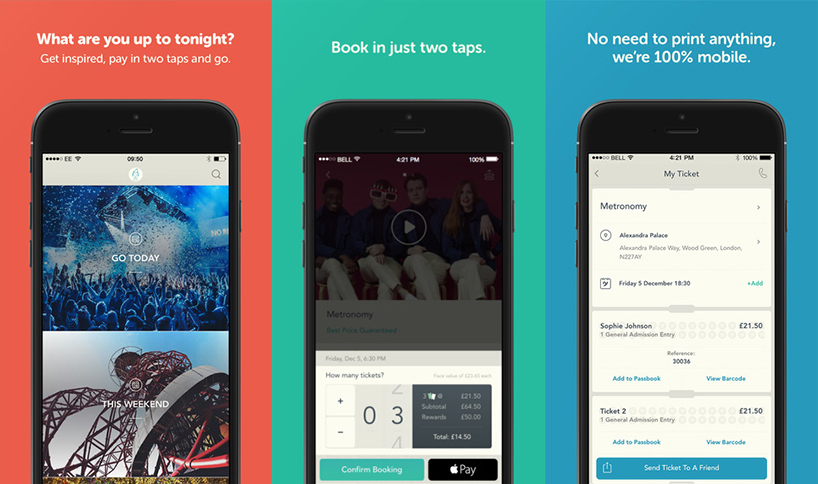 Dojo
dojoapp.co
Calling all food lovers. If you don't have this app you must download it now! Set to "discover London's hidden gems" by helping Londoners find unique and interesting things to do in the city, the app is based mainly around food and drink and is broken up into sections such as "Late night drinking", "Pop Up's" and "Date Night". It also uses your location to tell you all the nearest venues are! There's even a favourites section where you can save venues you wish to visit in the future… very handy.
A statement for their site reads "Right now, there are hundreds of cool places to eat, drink and visit in your city. Problem is, you don't know about them. Let us give you a hand with that… We hand pick the best stuff going on in the city. That means pop-up bars, just-opened restaurants, hidden art exhibitions, independent cafes and everything else inbetween. We then list them on Dojo for your purdy little eyes to enjoy."
And the story behind the founders is pretty interesting as well. The trio of university friends, Robin Shimmin, Nick Dart and Devran Karaca, went from sharing a bed in Old Street to an £800k investment and are hoping to follow in Uber's footsteps! Read more here.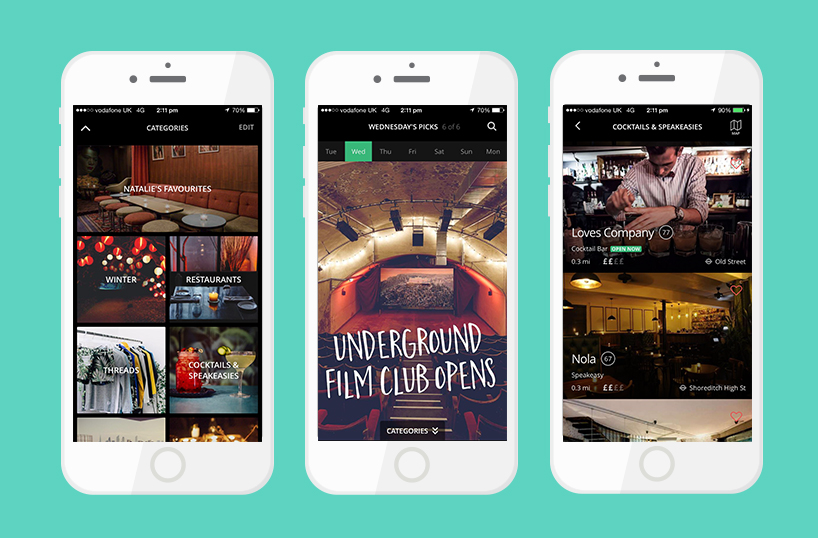 GLP
glpapp.com
Starting off as a site (view here) and growing into a helpful app Great Little Place is "your little black book of magical places, written by you and your friends. From big cities to towns and villages, GLP is spreading thanks to you. Think of us like a lovely virus.". Basically this app is like Tripadvisor… but way cooler! With 3,000 places across 6 countries and 40 cities this app is one for the travellers, BUT it also has a rather wonderful London section. By swiping left and right (yes, this maybe the Tinder alternative for social activities), you are able to select your favourite places and discard anywhere you deem unworthy. You can also write reviews and share opinions within the apps community. Find out more or download the app here.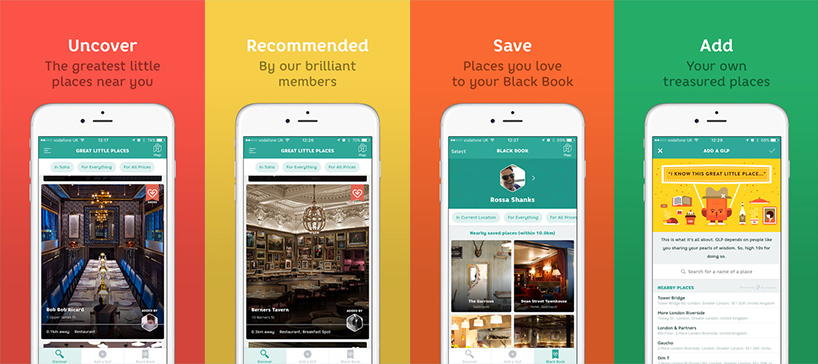 Design My Night
designmynight.com
This site has been on our radar ever since it was launched. Design My Night was created by two best friends from university, who were inspired by New York nightlife and the knowledge they have over there. With the idea of creating a "concierge" service, the friends set out to create a site where you could discover and unlock the best, the new and the wallet-friendly nightlife on offer in London. While also creating this concept they have added a 'Party Planning' service which helps party goers plan and book a cracking night out.
Initially based in London the company have now broadened their reach with DMN reviewers in Leeds, Brighton, Manchester, Liverpool and many more nationwide.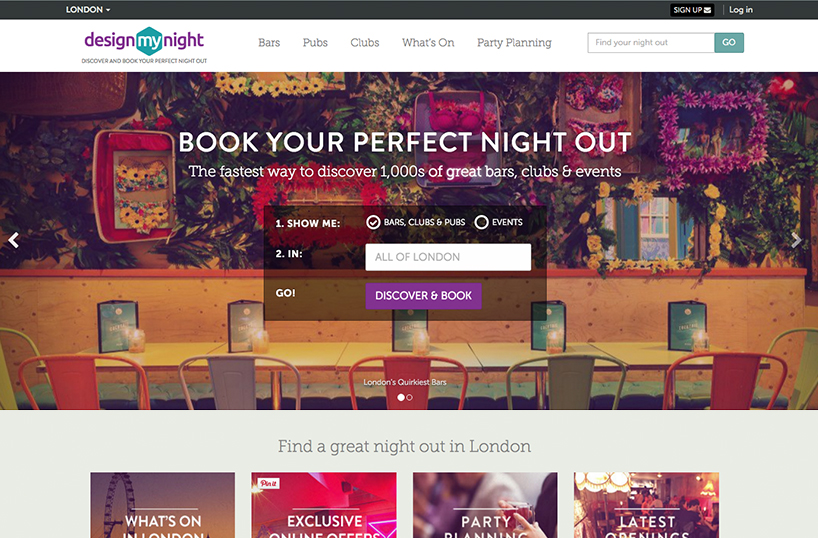 The Nudge
thenudge.com
The Nudge is an eclectic insider's guide to the very best that London has to offer. Created for the everyday folk that like to know what's going on in London, but who are simply too busy to sift through various listings and reviews to find what they are looking for. Filtering out all the crap to bring you only the coolest events, launches, food and drink in the city this site has it all and we use it regularly for inspiration. They also send out a weekly newsletter, but instead of backtracking and overwhelming with loads of content that you don't have time to read, they simply give you the best three activities in that week. Brilliant.
The site also offers a membership service where users can benefit from discounts and special deals such as entry to private members bars in Soho.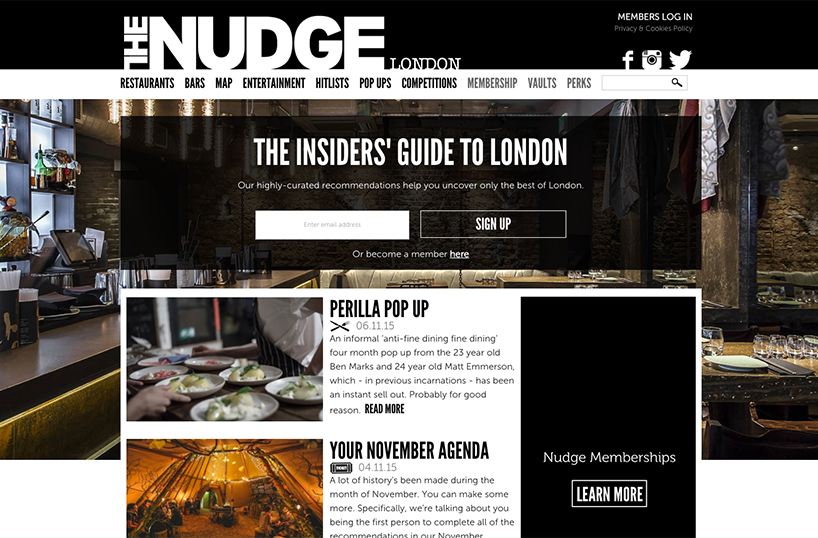 Go forth and book up your diaries ladies and gents. You. Are. Welcome.
Words by – Natalie Jahangiry
[Imagery courtesy of Jethro Stebbings , YPlan, Dojo, GLP, DMN & The Nudge]