A night in… Soho //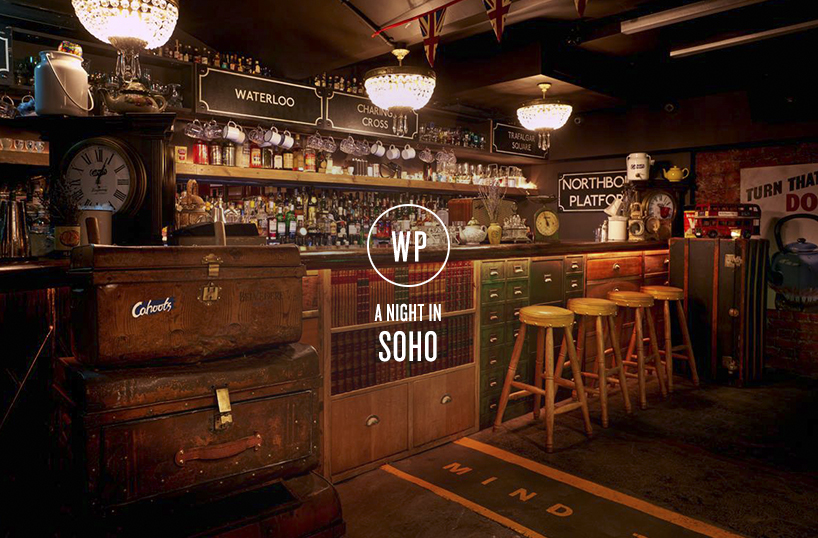 You're heading out into Central London, but don't know where to go? Don't worry we have it covered. From cheap and cheerful to splash the cash, here's our guide to venues in Soho.
Cheap and Cheerful £
Eat
Pizza Pilgrims
Who wants Pizza? We do…! And what better place to start a night than in Pizza Pilgrims.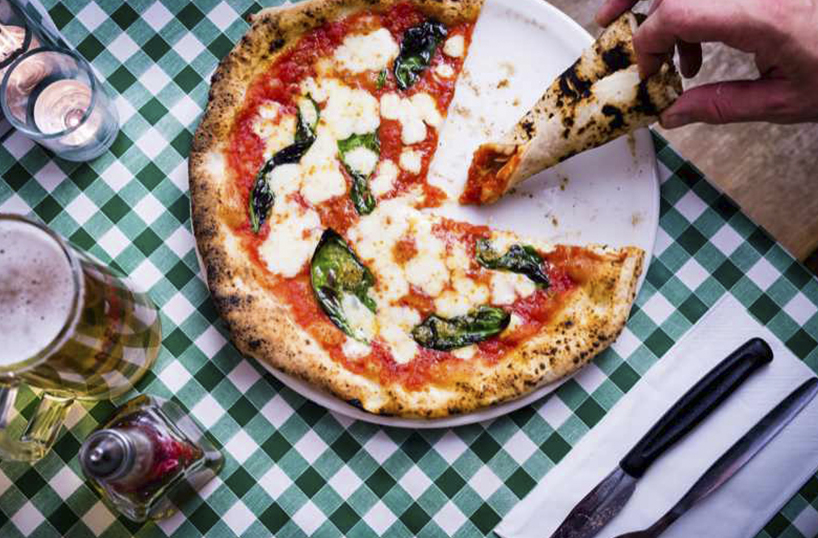 Dynamic duo James & Thom Elliot started their company with the purchase of a van that they drove across Italy, which in turn led them to London to land a home for their pizza empire starting with the Dean Street branch of Pizza Pilgrims. The food, of course, is authentic and you will not only find pizza, but Neapolitan pies like The Pilgrims' and the very popular Nduja. On the drinks side Sohocello shots and cocktails are a must, but for those who are a little less adventurous craft beers and wines by Nespoli winery are on offer.
Pizza Pilgrims // 11 Dean Street, W1D 3RP
pizzapilgrims.co.uk
0207 287 8964
Flat iron
We previously reviewed this eatery (read here) and have returned many a time for succulent steak with a side of moody New York interior.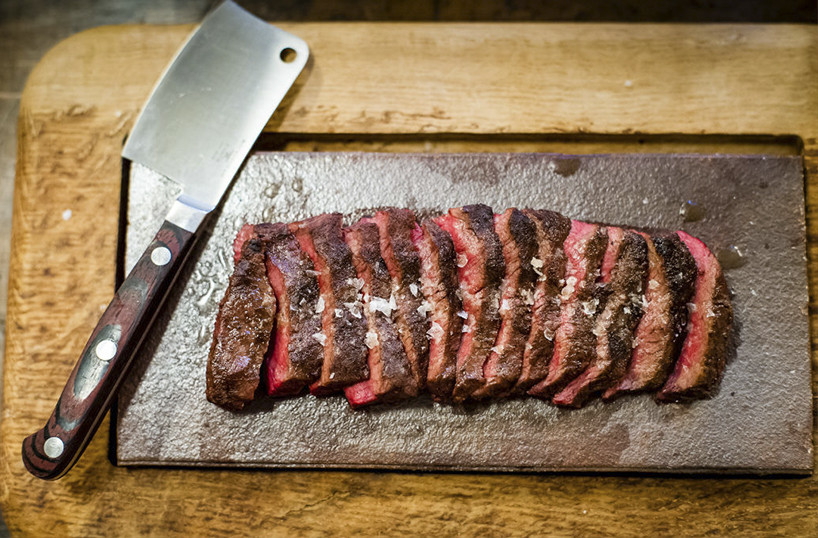 The venue is down-to-earth, effortlessly serving up mouth watering steak in a tiny dining space packed with buzzing tables of chattering meat-revellers. If, like me, you are a veggie you may think this venue is a no go, well this is where I tell you you are wrong! There's actually a rather delicious baked aubergine dish on offer and who could pass up their god sent salted caramel mousse?! The basis of the menu is short and sweet consisting of steak (no shocks here) and a few different sides, but the specials board offers variants such as wagyu steak or even burgers! A cheap and definitely cheerful restaurant, which very much lives up to the hype.
As with many modern London eateries this venue takes no reservations, but it's pretty painless to get a spot in one of the two soho restaurants, if you turn up at a reasonable time.
Flat Iron // 17 Beak St, Soho, W1F 9RW
or 9 Denmark St, Soho, WC2H 8LS
flatironsteak.co.uk
Drink
The Social
Established in the '90s this bar is a hub for cool nightlife in central London.
Owned by the Heavenly record company, this venue is open six days a week and plays host to a series of events such as The Heatwave, Heavenly Social and our favourite being Hip Hop Karaoke. Drinks are cheap and you can even enjoy food (on the top floor) in the form of pies or spaghetti hoops on toast, if you get peckish. During the week this bar is one for a sociable chat and relax to retro classics, but towards the end of the week it's rammed with dancing hip hopers and garage grimers alike.
The Social // 5 Little Portland Street, W1W 7JD
thesocial.com
0207 636 4992
Thirst Bar
Thirst is a small independent bar in the heart of Soho on the lively Greek Street.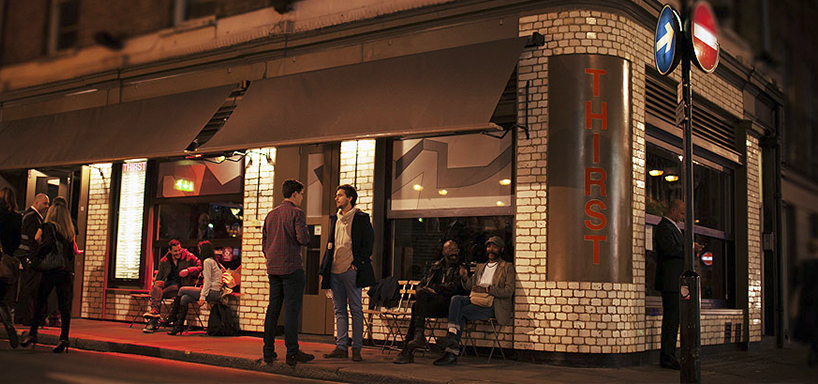 Cocktails are cheap and its buzzy atmosphere plays a good backdrop to chill with friends over a quick tipple. If you're looking for a good old dance then head downstairs where DJ's play until the early morning. Make sure you take advantage of all the drinks deals on offer, especially at happy hour where cocktails are 2 for £10!
Thirst Bar // 53 Greek Street, London, W1D 3DR
thirstbar.com
A little treat ££
Eat
Bobo Social
In the words of the restaurant itself "Take a seat and relax, pop the champagne with an innovative small plate of deliciousness, a succulent burger made with fresh British ingredients, indulge yourself with a decadent dessert cocktail and laugh among friends… after all, what's the rush?". Well… we can vouch for the food being delicious.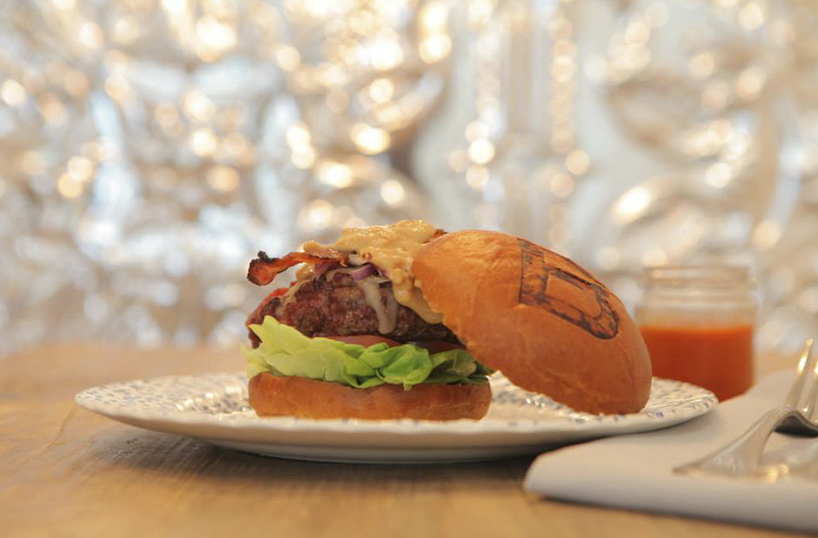 A little while ago we indulged in some bunned delights. As I tucked into a mushroom and truffle veggie burger, Vanessa took on fillet steak strips, sharing copious amounts of sweet potato fries. If that wasn't enough we finished with small delicious pots of white chocolate cheesecake and dark chocolate mousse. This place is a crowd pleaser and even has an experimental burger night on a Monday where you can join the head chef to create a curious concoction of your choosing. Delicious.
Bobo Social // 95 Charlotte Street, W1T 4PZ
bobosocial.com
0207 636 9310
Dishoom Carnaby
This chain of restaurants is taking London by storm and we know why… it's Indian cuisine in its trendiest form.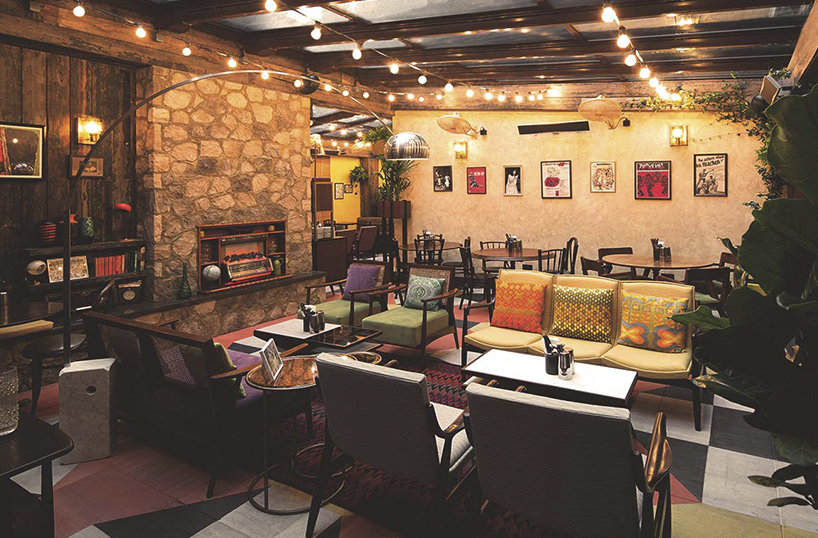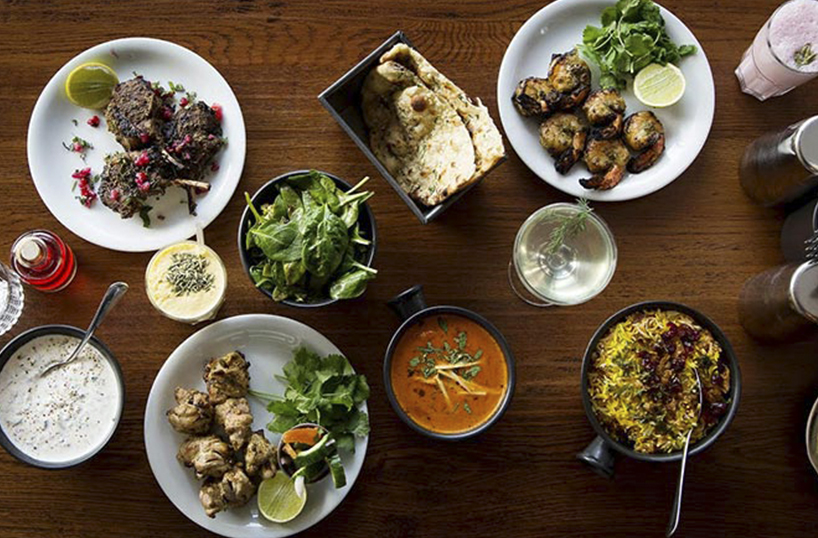 Expanding their dynasty, which is built on Bombay inspired bites, Indian heritage and regional dishes of India and Iran (no wonder I liked it so much!), the chain have opened their latest branch in the heart of London, on Carnaby Street. After munching your way through the fragrant spiced menu, head down to their speakeasy style Permit Room where award winning refreshments can be purchased alongside an array of cocktails with a hint of Indian in each. Dishoom, translated as "Pow", offers breakfast lunch and dinner, all created to a signature style, in keeping with traditional southern Bombay street food. If it's food and drinks you are after, this place is an all round winner. Very much recommended.
Dishoom Carnaby // Kingly St, London W1B 5QB
dishoom.com
020 7420 9322
Bo Drake
This East Asian barbecue restaurant offers Asian fusion food mixing Korean and Mexican cuisines with a nod towards the American chain Momofuku group in New York.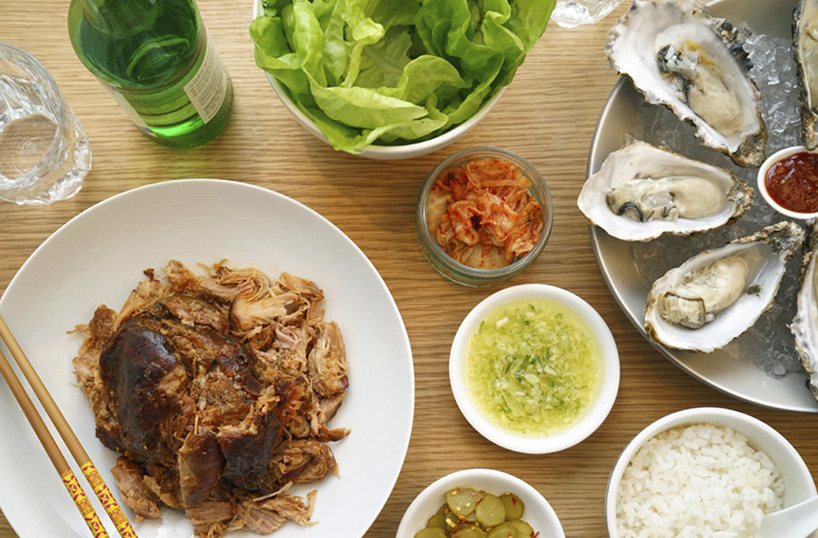 Created by Jan Lee, former chef at Roka, the no reservations eatery offers a hit of unusual flavours and smoked cooking to bring something new to London's dining scene. The dimly lit 60 seater dining room is fitted out with industrial interiors, rustic brick walls and wooden framework. For carnivores dishes such as smoked brisket served in a soft bun (bao), chargrilled rib-eye and Kimchi quesadillas can be found on the menu, and although sounding familiar, rest assured they all come with a flavoursome twist. And the veggie offering is great also -pan fried cauliflower comes smothered in smoky mistook purée and can be enjoyed with a copious amount of sweet potato fries (my fav). Cocktails are reasonable, but the wine list is limited. If you are looking for an intimate night, this is a great place to visit.
Bo Drake // 6 Greek St Soho, London W1D 4DE
bodrake.co.uk
Drink
Cahoots
We love an immersive experience and this themed bar gives you just that. Reverting back to its roots this venue is set in a vintage carriage.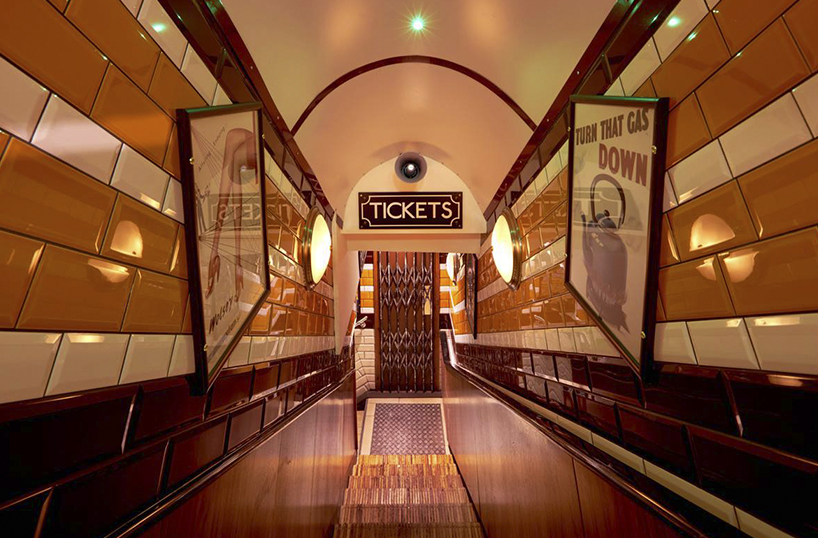 Cahoots is everything we could want from 40s-style cocktail bar and more. Traditionally we find bars like this are in East London, but bringing a breath of fresh air to Central London, this hangout is a tongue-in-cheek escape from the bustling crowds on Carnaby street. On entry to the old raid shelter you are immediately transported back to a different area with wooden fittings and tube markings on the way down to the 'ticket hall'. Once inside you will find a buzzing atmosphere and happy punters chattering inside a replica of a 1940's tube carriage. Vintage ads dress the walls where exposed brick can be seen through windows. Framed tube maps can be found next to old clocks, bunting, luggage racks and post war memorabilia. Drinks, from the extensive eight page cocktail menu, are a more modern twist on classic flavours using ingredients such as beetroot and Oxo cubes and served in milk bottles, thermos flasks and even a clock! The venue also hosts a live jazz band several times a week for happy punters to get into the swing. A great all rounder for date night or a night out with friends alike, promising high spirits, scoundrels & swing (and even a nibble if you get peckish). Tally ho.
Cahoots // 13 Kingly St, London W1B 5PG
cahoots-london.com
020 7352 6200
Central & Co
Central & Co is a spacious brasserie bar set among the busy streets of the West End.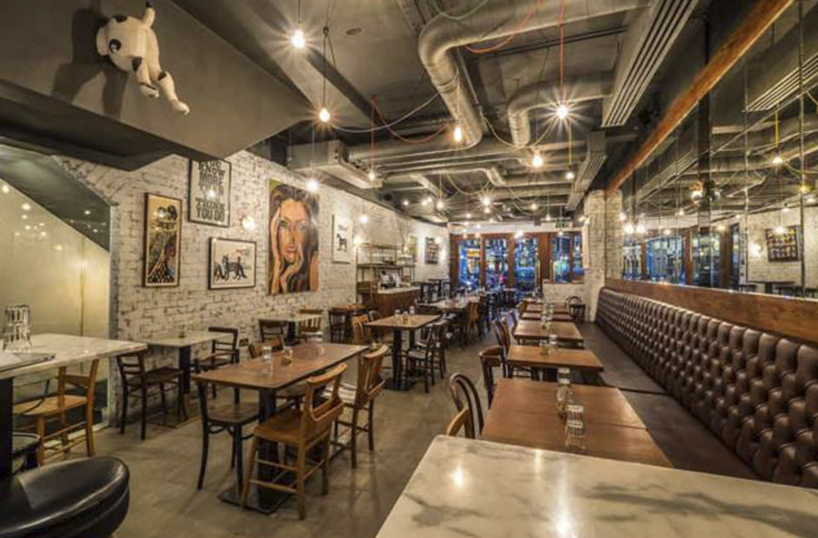 With art deco lights, contemporary features, industrial chic fixtures and soft leather seats, this social hangout is a great spot to grab a drink while before venturing out onto the streets of Soho. And if you want something a little more adventurous head down to the intimate & Co. in the bar's basement, for a unique drinking den offering 'unbranded' spirits, dim lighting and speakeasy characteristics.
Central & Co // 22 Great Marlborough St, London, W1F 7HU
centralandco.com
0207 437 4106
La Bodega Negra
Last year I wrote a review on this restaurant (view here), but it's not just a great for food, it's a brilliant spot for drinks.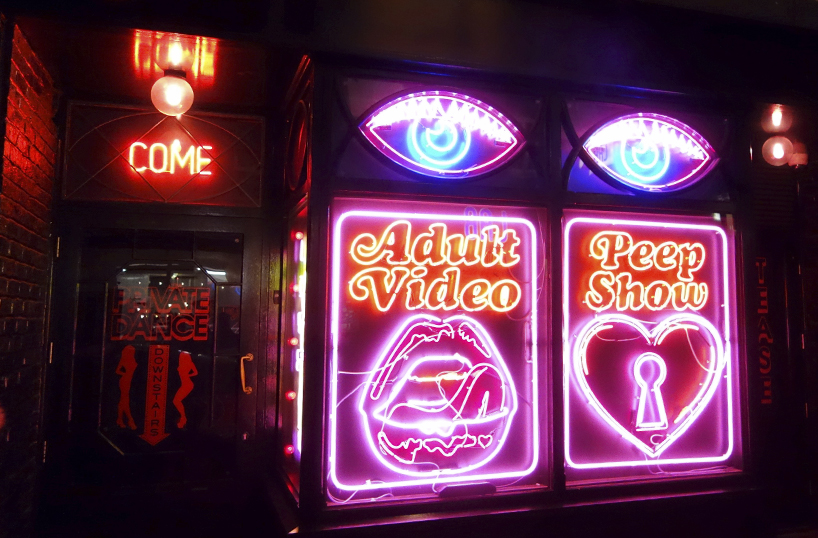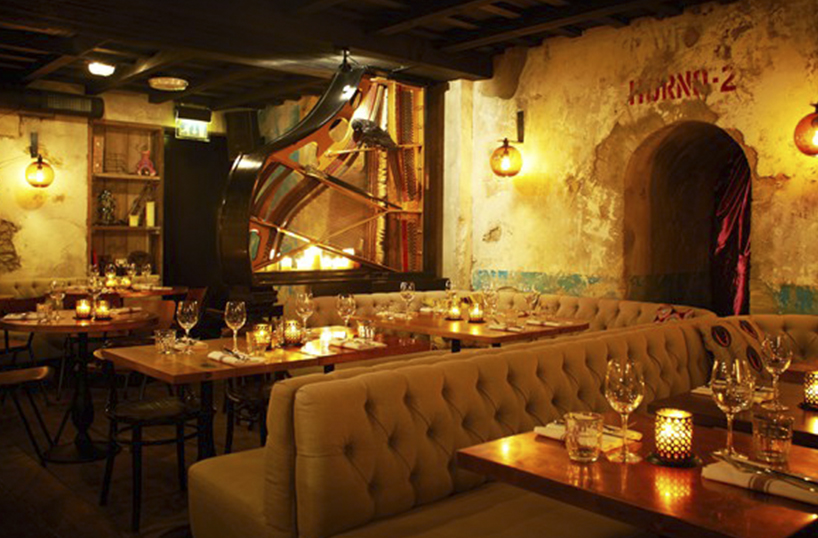 Set in the heart of Soho, on Old Compton Street, the provocative Mexican haunt is disguised as a porn shop. Fall down the rabbit hole and underground to the cave like hacienda style den, which is full of glamourpusses and social beings revelling in the unique nature of this venue. Taking after its New York sister restaurant, La Esquina, and as I mentioned in my previous review, this mysterious place is dark and moody, filled with gothic caves, wrought iron decor, flickering candle lights and a montage covering the walls which can only be described as the love child of Phantom of the Opera and a Nativity play. To tantalise your tastebuds try some tequila – with over 22 different varieties on offer you won't be disappointed (prepare for that hangover). Music is eclectic and is pumped throughout the cave light den which is open until the wee hours of the morning. This spot is a must to try for a different experience while in the area.
La Bodega Negra // 9 Old Compton Street, London, W1D 5JF
labodeganegra.com
0207 758 4100
Splash the cash £££
Eat
Chotto Matte
This Soho eatery provides a great night over the vast 3 levelled venue.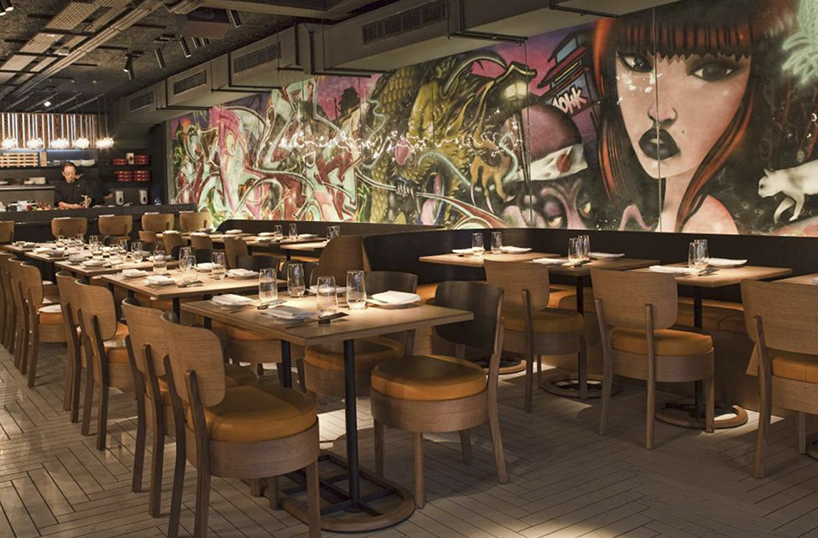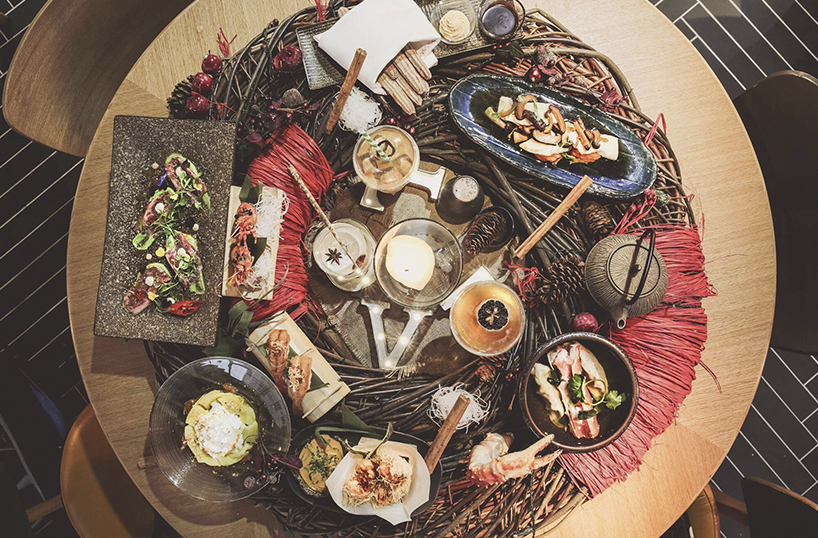 On the ground floor is a huge bar filled with glamorous folk and cocktails created on a lava stone cocktail bar. On the second floor you can dine in the luxurious restaurant and the basement plays host to a nightclub style scene. The food takes Japanese-Peruvian fusion to a new level offering a range of interesting dishes from Executive chef Jordan (ex-head chef at Aqua Kyoto and Nobu), including a sushi bar and exposed Japanese BBQ grill. One of my favourite dishes came in the form of Calabacin a la parrilla (courgette, pickled shallots, sweet potato crisps, chilli sauce) and the Barriguita de chanchito (pork belly, nashi pear, yellow tomato salsa) went down well with the other diners on my table. Food is served in small plates where around 4-5 are needed per person.
The interiors are as impressive as the food with a cleverly moody lit vibe, chic red Japanese fittings and industrial class. Marble floors and ceilings are black, as are counters, concrete is used in a classy manner and a vivid mural decorates an entire wall on the ground floor. The quirky modern style is continued throughout the floors and even into the toilets where you have to negotiate a sliding black glass panel to gain entry. So if you want a restaurant with a buzzy loud and lively atmosphere then this is the one for you!
Chotto Matte // 11-13 Frith Street, Soho, London W1D 4RB
chotto-matte.com
0207 042 7171
Ham Yard Hotel
If you like boutique hotels decked out in art with delicious food and a lively bar this eatery is for you.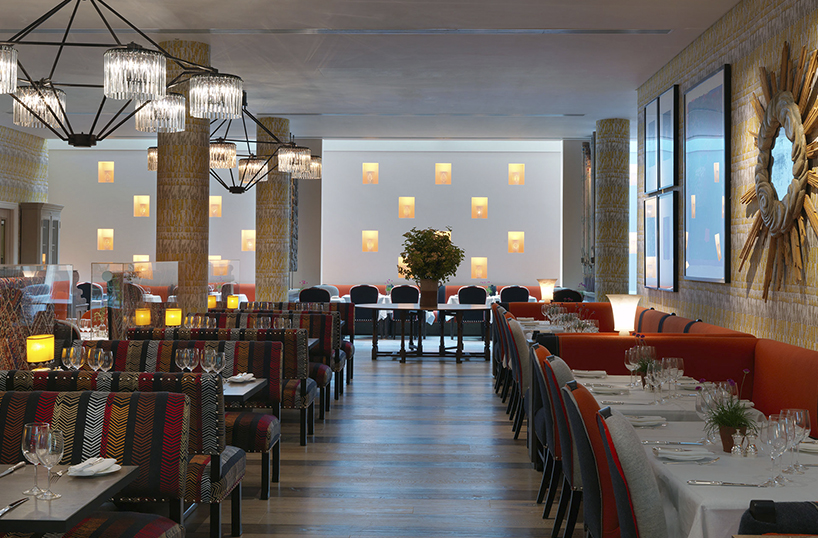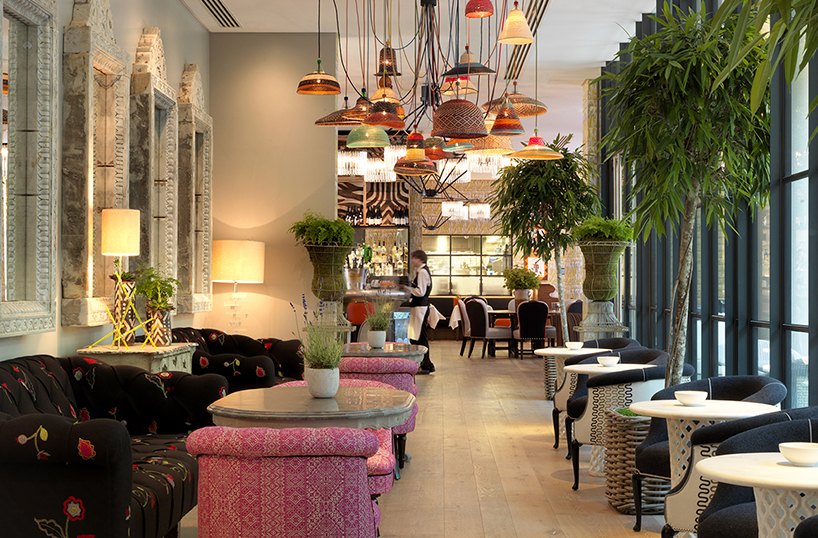 The Ham Yard hotel is the newest and by far the swankiest offering from the popular Firmdale group. The dining area is attractive and spacious. The bright decor is appealing and at the same time eclectic with a mix of fab wallpapers, quirky patterns, ethnic art and tasteful mismatched fittings. Food mainly sits within the European cuisine with dishes such as braised shoulder of lamb, slow cooked pork belly, pot roasted guineafowl and veal schnitzel. The venue comes equipped with a roof garden, tree lined courtyard and even a theatre and bowling alley! This venue almost has a Chiltern-Firehouse buzz with a Mad Men style bar and beautiful garden room where lampshades hang adjacent to Egyptian furnishings and bucket chairs. Overall a great venue for food and drink.
Ham Yard Hotel // 1 Ham Yard London London W1D 7DT
firmdalehotels.com
0203 642 2000
Drink
Lobby Bar at The Edition Hotel
For Tom's birthday last year we visited Jason Atherton's Berners Tavern (read here). The opulent eatery sits within the walls of The Edition Hotel, which holds neighbouring bar 'The Lobby'. As the name may reveal, the bar sits within the lobby of The Edition Hotel, where a dead space has been transformed into a buzzing and luxurious hang out and happening destination in its own right.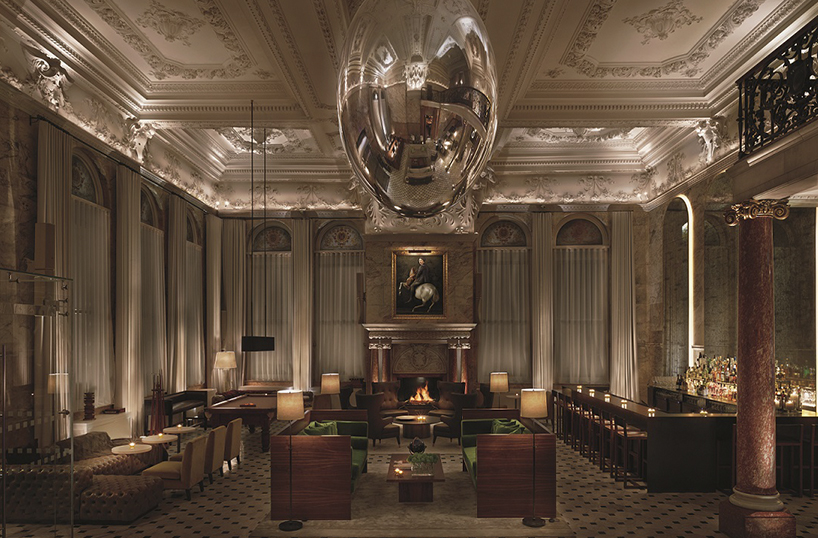 The interiors boast traditional vs modern with high ceilings, sculptured art and an unusual egg shaped mirrored hanging. The bar itself is made from marble and equipped with swanky drinks surrounded  by beautiful folk chattering over olives and sitting around the grand fireplace. If you want to drink in style this is the place to go.  
The Lobby at The Edition // 10 Berners Street, London, W1T 3NP
editionhotels.com
0207 781 0000
Milk & Honey
This Manhattan-style drinking hole opened its doors in 2002 and quickly became one of the most popular places to drink in the city and still is today.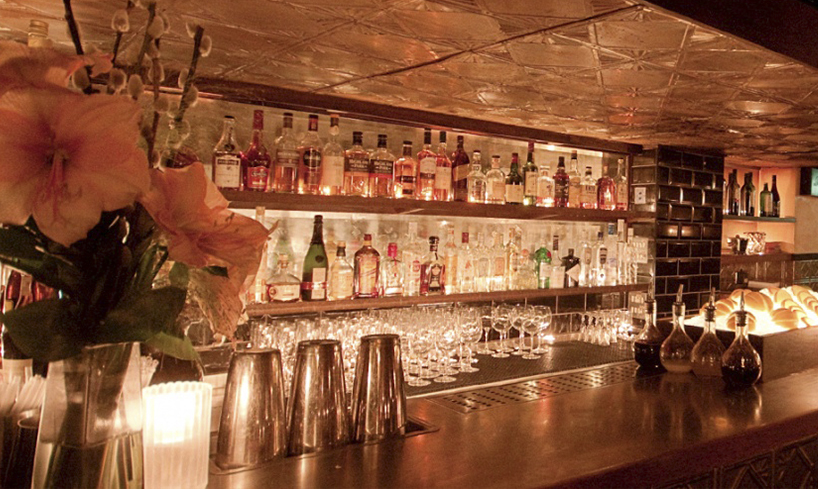 Set on Poland Street Milk & Honey offers three levels of intimate booths and lounge drinking. Officially it is a member's only venue, but we happen to know that non-members can enjoy the bar's offerings if you book in the basement bar. The lucky folk who gain entry will be in for cocktail craft at its finest and most civilised form, set in elegantly classic surroundings with attention to detail, served by friendly, knowledgeable staff. A great little hide out for classic cocktails and a cocktail after work.
Milk & Honey // 61 Poland St, London W1F 7N
mlkhny.com
020 7065 6840
Oskar's Bar at Dabbous
The possibility of getting a reservation at popular restaurant Dabbous is as likely as finding a needle in a haystack, but to our delight, getting a table to their bar is a whole deal easier.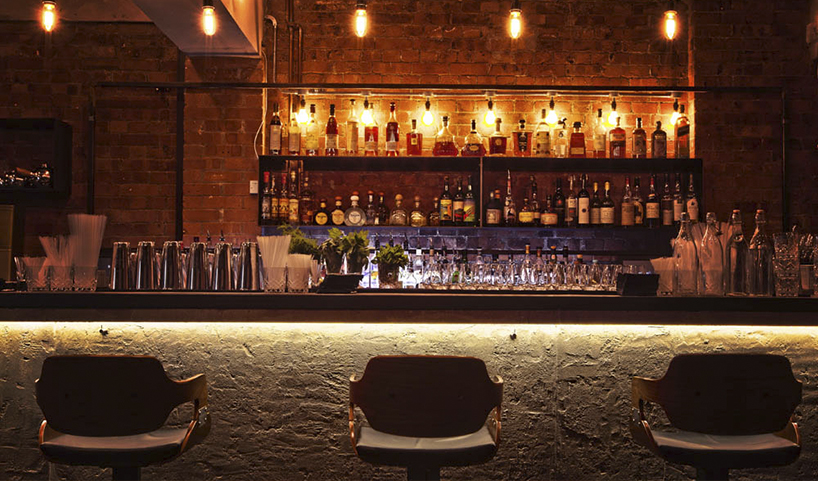 The basement bar, situated on Whitfield Street, is owned by Ollie Dabbous and Oskar Kinberg. The spot itself is run by Kinberg, who is an award winning mixologist, which may explain why all the cocktails are so bloody delicious! The speakeasy nature of this bar sets the tone for the evening ahead, with exposed brickwork, metal hangings, wood fittings and an industrial counter. The cocktails come in all shapes and innovative forms, perfectly demonstrating the understanding of ingredients and flavour combinations. We love the Beetroot Margarita, which is one of the many unusual refreshments on offer. Maybe the most creative offering comes in the form of the beer cocktails, an ingredient you wouldn't normally deem fitting for a cocktail, but Oskar dares to disagree. Try the 'Beer Grylls' to tantalise the tastebuds with a mixture of fruity flavours and white beer, which we can guarantee you will never have tried the like of before. This classy and intimate venue is perfect for date night or a celebration, but comes with an expensive price tag, so it's probably not somewhere you want to go for after work drinks. With DJs on a weekend this spot is a great starting point for a night out on the tiles.
Oskar's Bar at Dabbous // 39 Whitfield St, London WIT 2SF
dabbous.co.uk
020 7323 1544
So next time you are planning a night out in Soho, make sure to use this as a guide for a tipsy night out in the heart of London. You can thank us later.
Words by – Natalie Jahangiry 
[Imagery courtesy of Pizza Pilgrims, Flat Iron, The Social, Thirst Bar, Bobo Social, Dishoom, Bo Drake, Cahoots, Central & Co, La Bodega Negra, Chotto Matte, Ham Yard Hotel, The Edition Hotel, Milk & Honey & Dabbous]