A perfect day on… Brick Lane //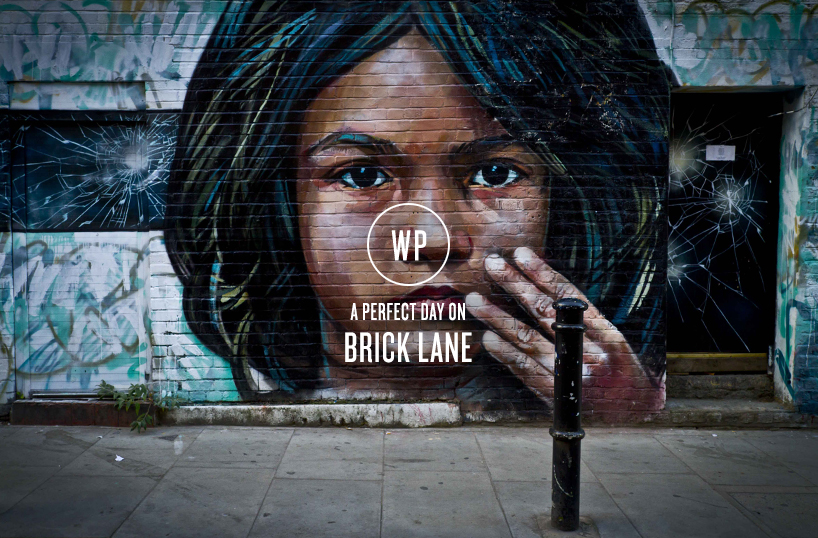 In our "Perfect Day" series we give you a local guide to the areas of London we know best. In this post, Vanessa spills all about how to survive a full day on Brick Lane.
9:15am: Beigel Bake
First stop, breakfast. Without a doubt there is absolutely no competition when it comes to breakfast on BL – it's Beigel Bake – also known as brick lane bakery. Whether you're after a classic cream cheese and smoked salmon filling or something a bit more adventurous such as salt beef or pulled pork, this is by far the best beigel house in London. Open around the clock seven days a week it doesn't even need to be just a breakfast stop either.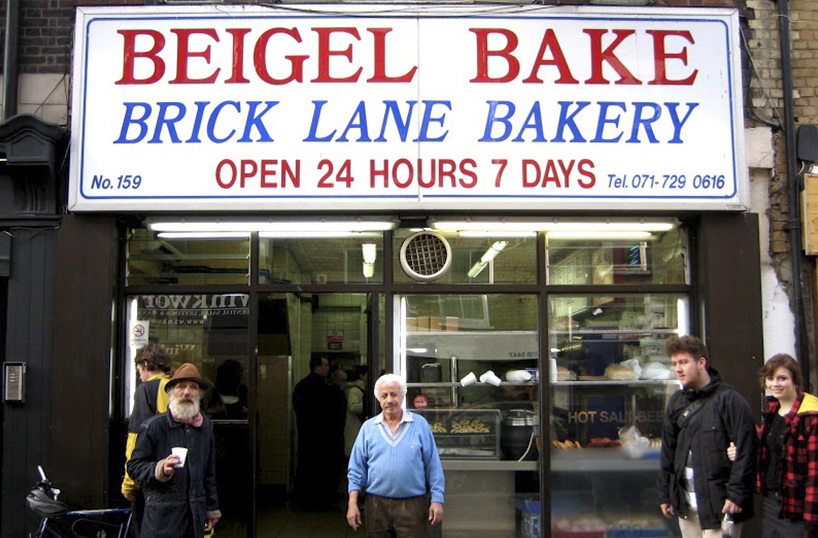 Beigel Bake // 159 Brick Lane, E1 6SB
timeout.com/london/restaurants/brick-lane-beigel-bake
9:45am: Brick Lane Coffee House
Resist the coffee at Beigel Bake as I'd strongly recommend that you hop next door into Brick Lane Coffee House, where they are somewhat modest about their bloody fantastic coffee and their offering of everything organic without the pricetag.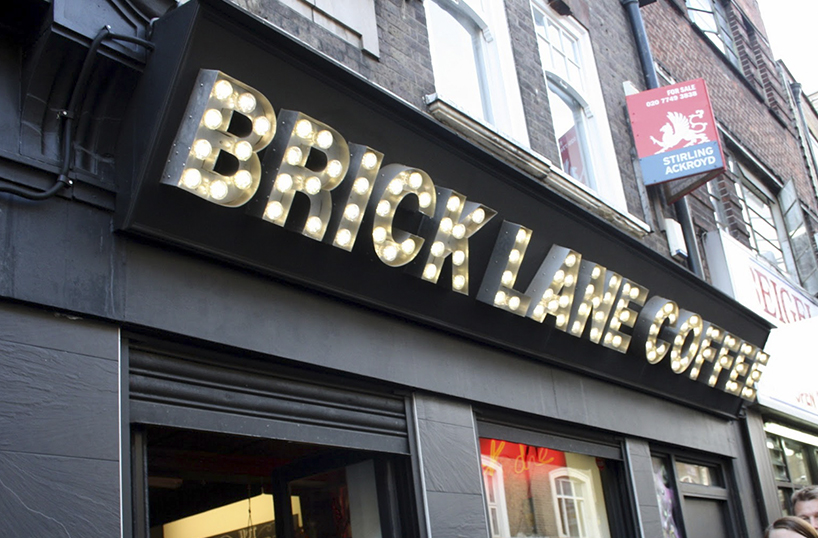 Brick Lane Coffee House // 157 Brick Lane, E1 6SB
bricklanecoffee.co.uk
10am: Vintage shopping at Old Truman Brewery
With a full stomach and a caffeine rush, you're now in need of some shopping. Brick Lane's vintage market at the Old Truman Brewery is where you should go. Full of 1920's silk, 1940's beads and those 70's flares it really is the place to grab a bargain. If you're after something new and shiny then I recommend popping into some of the boutiques too.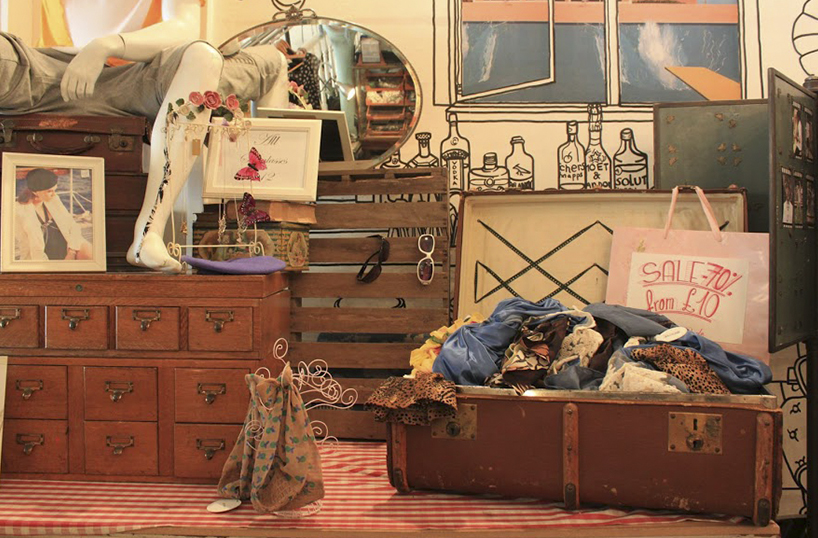 Brick Lane Vintage Market // Old Truman Brewery, E1 6SB
vintage-market.co.uk
0207 770 6020
12:30pm: Afternoon tipple at The Big Chill
It's now a respectable hour (just) to consume your first alcoholic beverage of the day.  Head to The Big Chill Bar. Adept at serving some innovative cocktails, it's easy to lose a day in this place.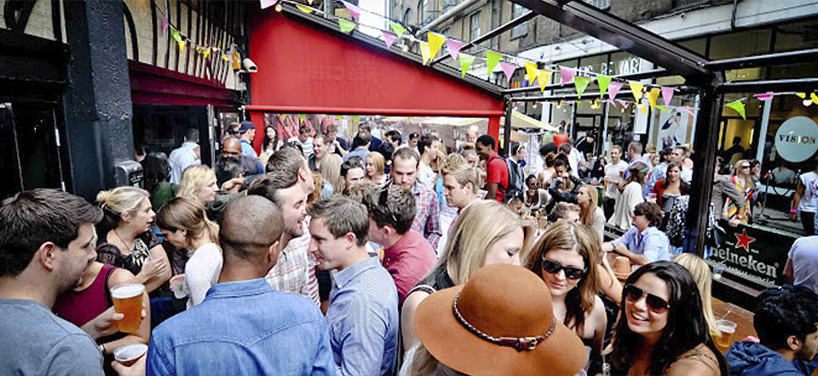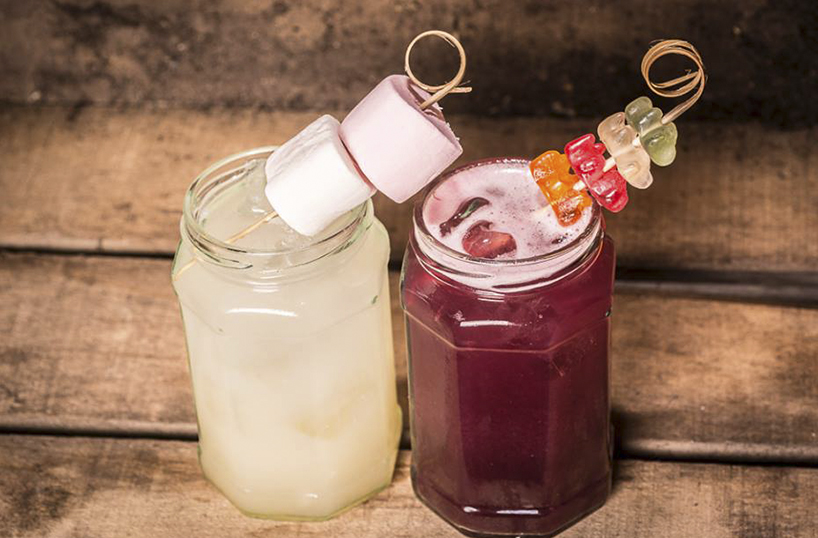 The Big Chill Bar // Dray Walk (just off Brick Lane), E1 6QL
wearebigchill.com/venues/bar
0207 392 9180
2pm: Nibbles from the food market
You might still be full from the beigel of dreams, but please don't let that stop you from taking a pew amongst other brick lane wonders at the food market. If you're visiting at the weekend, the food market extends almost the length of Brick Lane, but if you're there during the week there is just a small selection of street food found outside of The Big Chill – depending on the day you could get a mountain of Paella or a foot long cumberland sausage in a crunchy roll – all very delicious and well worth a visit. During the weekends, the extended food market has too much incredible food to talk about as well as fresh juices and full-sized coconuts to drink from!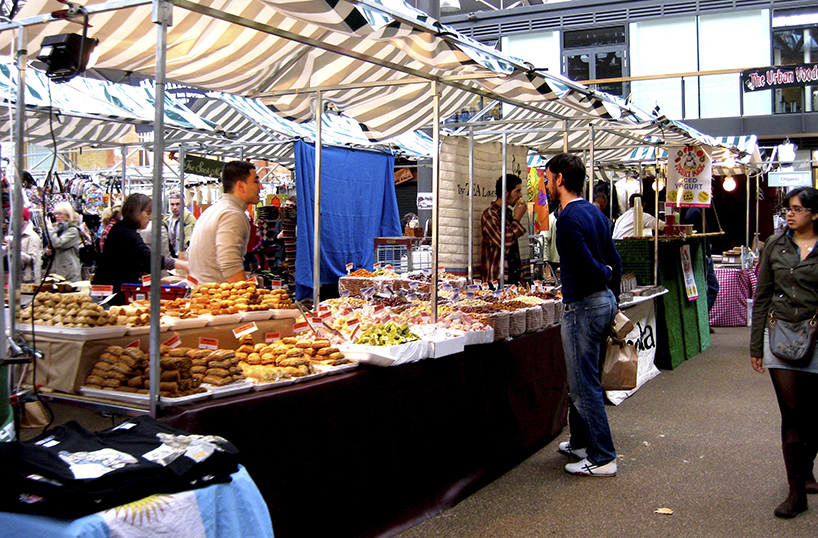 Food Market // 152 Brick Lane, E1 6RU
boilerhouse-foodhall.co.uk
3pm: Bowling at All Stars Lane
That's lunch sorted. Time for an afternoon activity. Bowling! All Star Lanes is a small bowling alley which happens to serve, yes you guessed it, fantastic cocktails and incredible american diner style desserts (and milkshakes!). You will need to book a lane in advance but even if you forget this minor detail, pop in for a double chocolate, fudge and cream sundae or one of their long list of cocktails! The DJ will take you back in time to the 50's all day and any day of the week.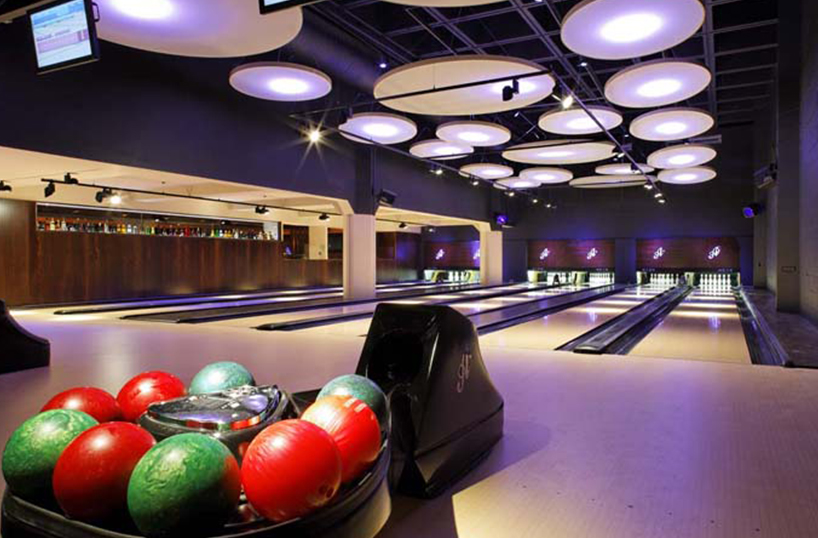 All Stars Lane // 95 Brick Lane, E1 6QL
allstarlanes.co.uk
0207 426 9200
5pm: A spot of Shisha at Hookah Lounge
One of the best things about Brick Lane is the people-watching. Hookah Lounge is one of the best spots to watch the crowds go by. It has an open front where you can lounge on the comfy seats, smoke some shisha and eat some baklava.
Hookah Lounge // 133 Brick Lane, E1 6SB
hookah-lounge.co.uk
0207 033 9072
6:30pm: Pre dinner cocktails at The London Cocktail Club
We're almost ready for the main event – dinner. But first, it's a bit of cheat but The London Cocktail Club has recently opened its doors to the likes of the Shoreditch. It's just off Brick Lane on Scater Street. Make sure you book, as its guest list only for the first few months of opening.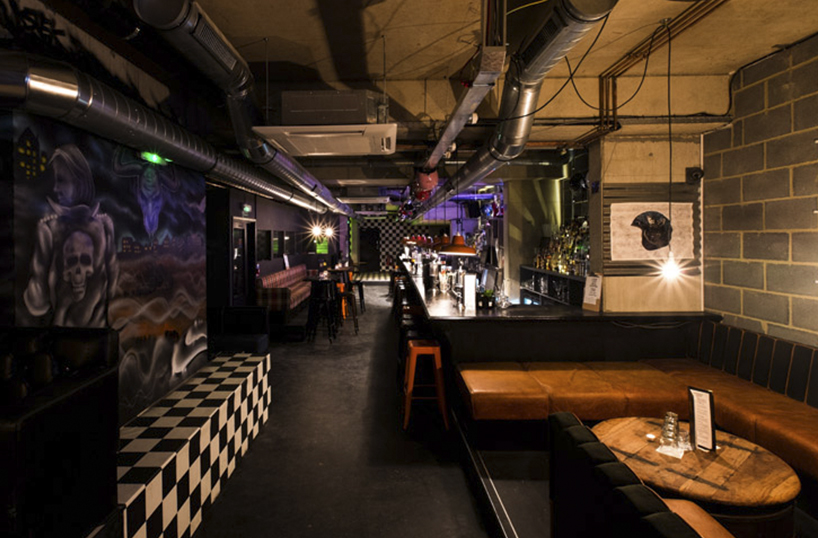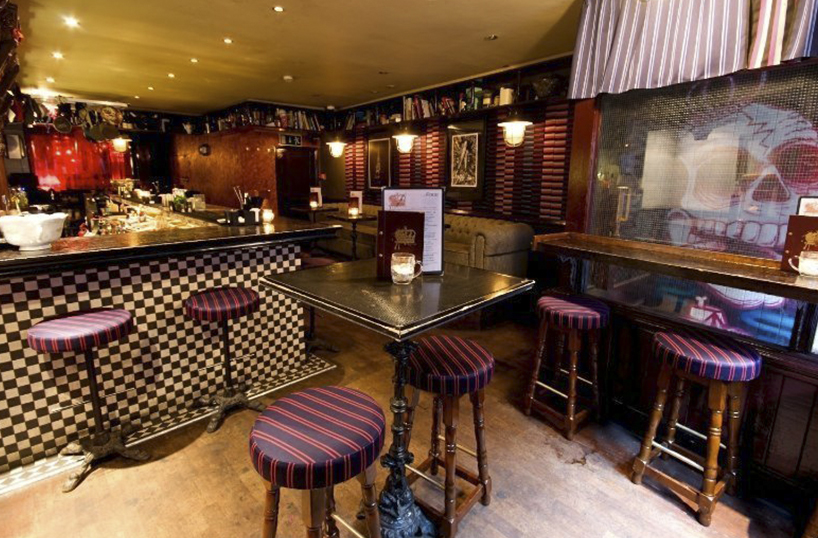 LCC Shoreditch // Uni 12, 29 Sclater Street, E1 6HR
londoncocktailclub.co.uk/shoreditch
8pm: Dinner at the best Indian in town, Monsoon
Dinner time. It's hard to choose from one of the many many Indian restaurants, so hopefully this recommendation will help. From my experience, the best Indian on Brick Lane is Monsoon. Fantastic service, tasty curries and a handy BYO policy.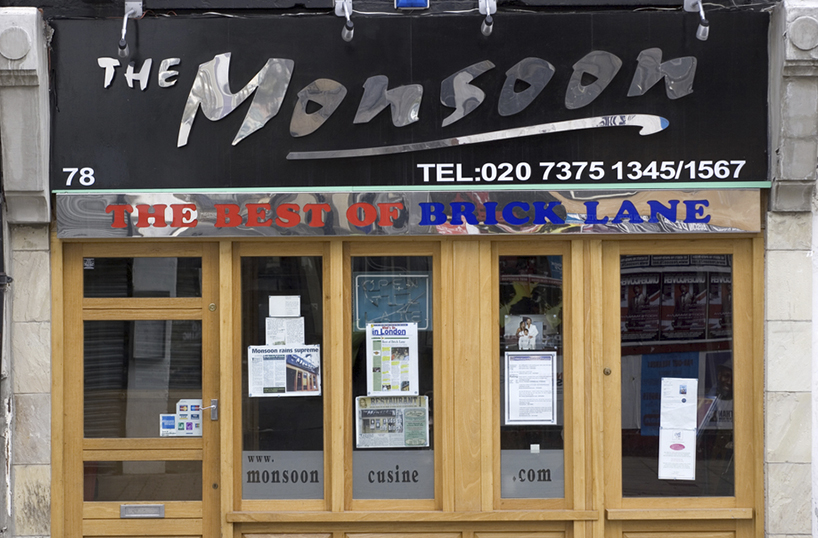 Monsoon // 78 Brick Lane, E1 6RL
timeout.com/london/restaurants/the-monsoon
0207 0375 1567
10pm: Evening drinks at 93 Feet East
If you can move after copious amounts of Indian food then I suggest you head to 93 feet east, newly refurbished and now offering live music most nights and an extended cocktail menu it's a great place to either dance the night away or sit and observe.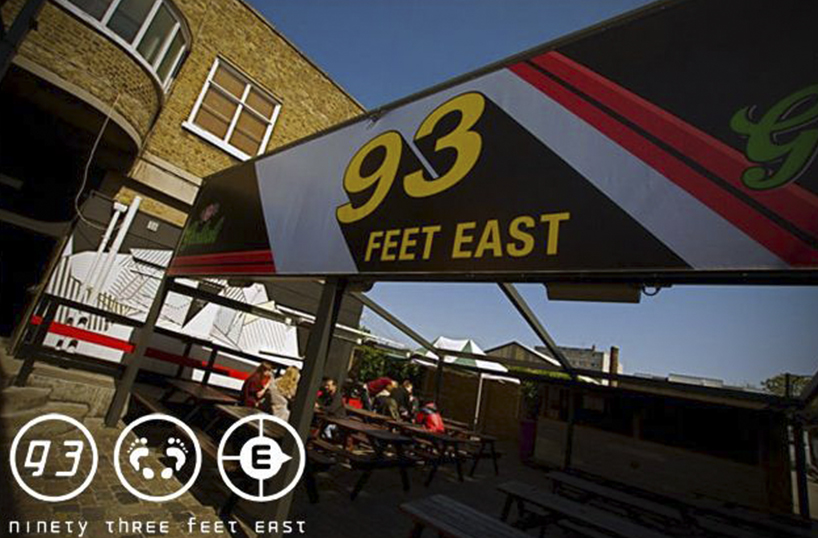 93 Feet East // The Old Truman Brewery, E1 6QL
93feeteast.co.uk
0207 770 6006
Words by – Vanessa Toby
[Imagery courtesy of Spitalfields Life, Brick Lane Coffee House, The Big Chill, London is the Reason, All Star Lanes, Hookah Lounge, LCC, London Town & 93 Feet East]