Abel & Cole: Pop up //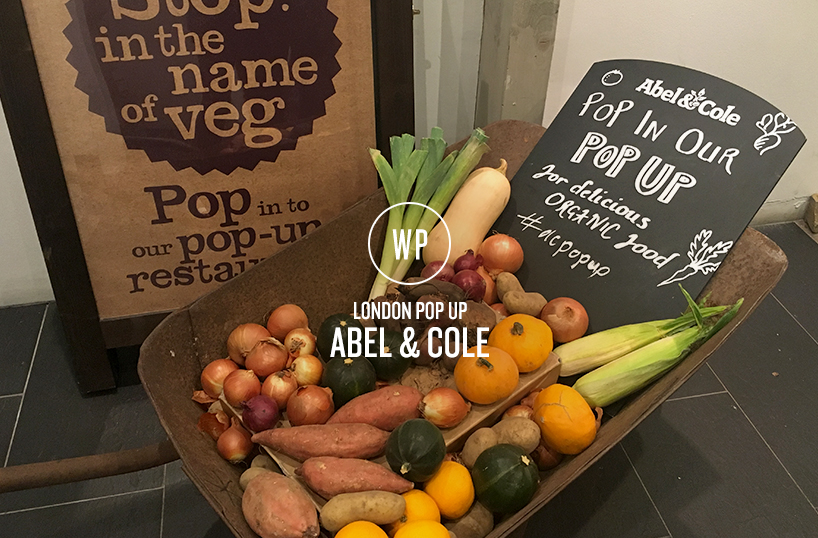 Last month's pop up at Abel & Cole should encourage you to experiment more with your vegetables. Firuze explains…
Abel & Cole is a name I know from our organic fruit box delivery every Monday morning. Our CTO has a bit of an obsession with organic food and despite weeks of too many apples, there's something that feels good about eating food that has been grown organically.
In case you're not aware, organic farming relies on fertilisers of organic origin and uses techniques such as crop rotation and companion planting. Biological pest control, mixed cropping and the fostering of insect predators are encouraged.
Abel & Cole label themselves as pioneers of ethically sourced, top notch food and drink from people who truly care about good food that's grown and made properly. Last month I visited the Abel & Cole pop up at The Truman Brewery on Brick Lane where head chef Leon Aarts created veg-centric delights inspired by organic seasonal food and the farmers that supply them.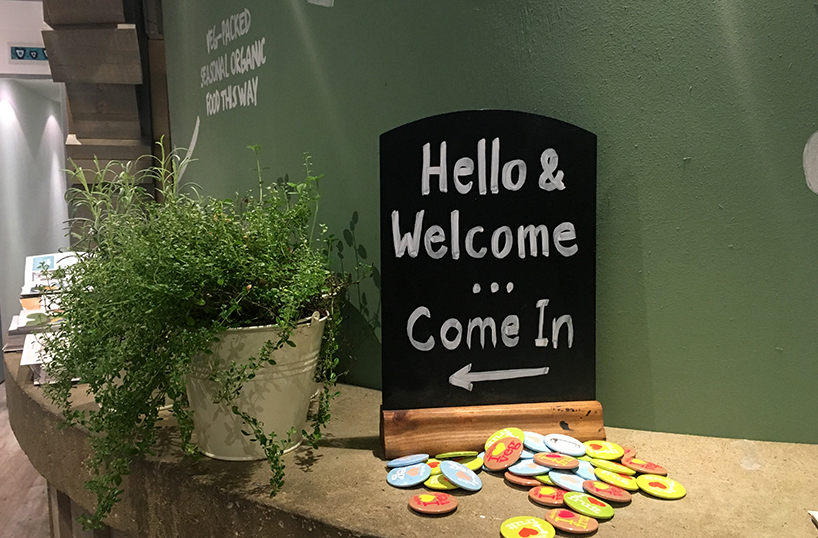 Pop ups never really have decor that sing out as being unique, and tend to just be as comfortable as possible, but removable. Yet despite this the room still looked great. The farm style decor was subtle with pastel greens on the walls, wooden furniture and herbs on the tables.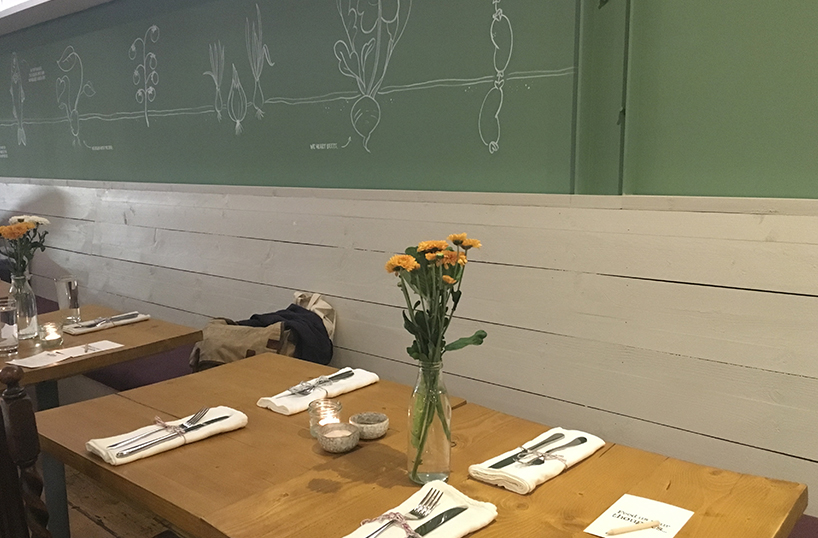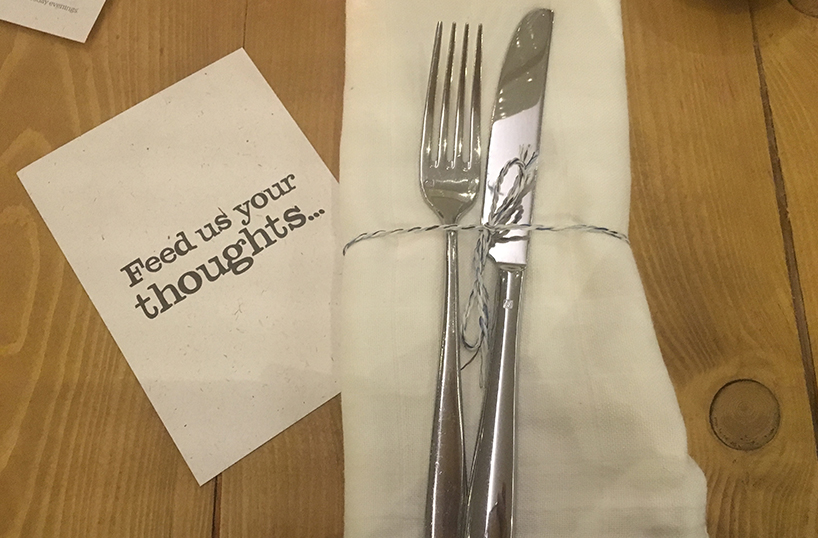 On the menu – the first starter consisted of Kabul eggs that were poached perfectly with delicate spices at the right temperature (not baking hot as they typically can be) for an even fuller flavour. Sumac dip was served on the side to add to the Middle East theme.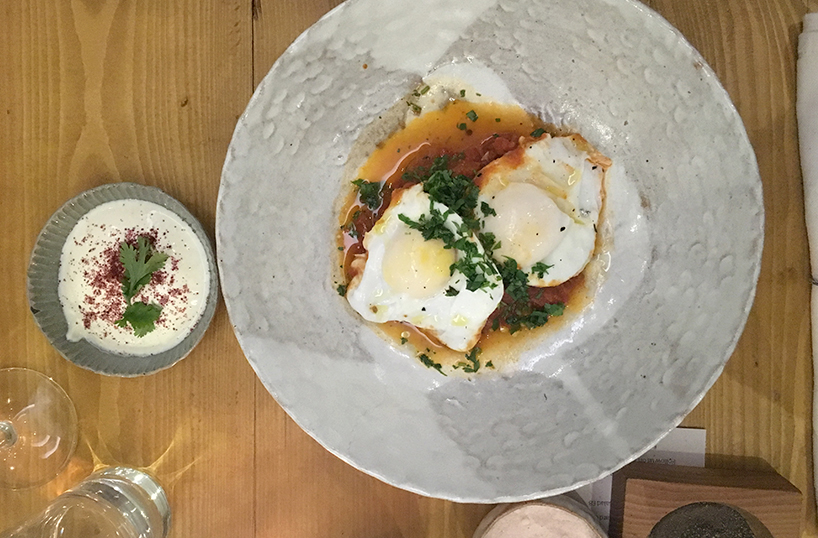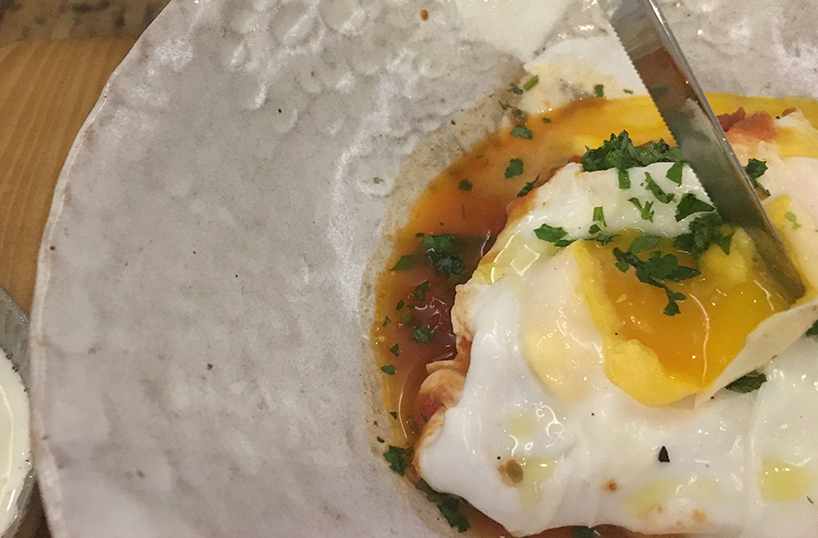 Our other starter was Lemon sole with chermoula and babaganoush, which didn't overpower on fishiness, but packed a punch of flavour in the crust on top. The baba tasted thick and hummus-like from the tahini, but a slight niggle was that it wasn't smoky enough for my Persian taste buds!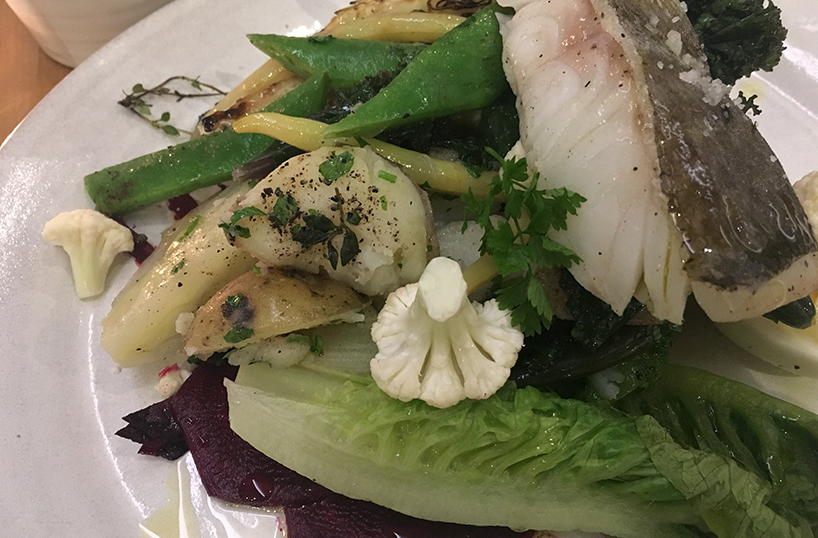 A wonderful addition, which normally doesn't come with your typical pop up or even chain restaurant, was the side of breads. The exceptional fig and fennel bread reminded me of Christmas, and I wanted to smother it with jam and cheddar cheese. This bread basket was lovingly refilled twice and the fig and fennel proved to be the most popular overall.
When the mains arrived we noted that the vegetable platter was the same side as the drunken chicken and the cod, but we were very much ok with it considering how the vegetables were the fireworks of the night.
Each vegetable was cooked individually, then bundled together, looking a little like a constructed stir fry, but tasting far from it. You could create all sorts of flavours and textures by mixing the contents on your fork, discovering new combinations with each bite. There was a satisfying crunch to the runner beans, a soft boiled egg the colour of satsumas, chargrilled lettuce and soft, braised fennel. The white long beans, buttered chard and roughly crushed potato with the skin on made the dish so much more hearty, and I felt the joy you get from eating all the trimmings at Roast dinner. My slightly under poached cod lay neglected on the side of my plate as the vegetables took over.
Each veggie side was themed differently – I particularly loved the papaya salad, coated with spicy garlic and sweet fruits, was tangy and original, giving us the last hint of summer. In another the red chard was braised and maybe a little too soft to be paired with a somewhat watery hollandaise dressing, but interesting nonetheless.
Despite feeling full to the brim with all those vitamins, the desserts were far too tempting to ignore. A spiced pear and apple crumble with vanilla creme anglaise had some bite to it, which is great for some but not everyone, as Mark and I argued it should be softer and more molten. I on the other hand preferred the slight crunch through the apple whereas he preferred it soft. The crumble was contrasted by a cool crisp lemon and thyme granita, a much lighter option to finish the night.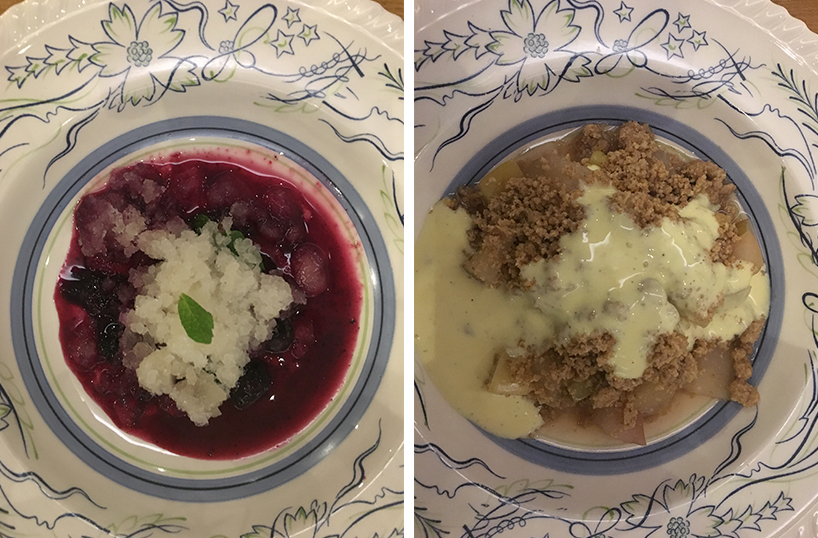 I have to say that these were the best, most perfectly cooked vegetables I have ever had in my 28 years of life, and I won't be forgetting them anytime soon. Despite being only open for one month, I'm now craving for the pop up to return. In the meantime we'll have to settle with attempting all of the recipes from their Veg Box book and trying their home delivery boxes.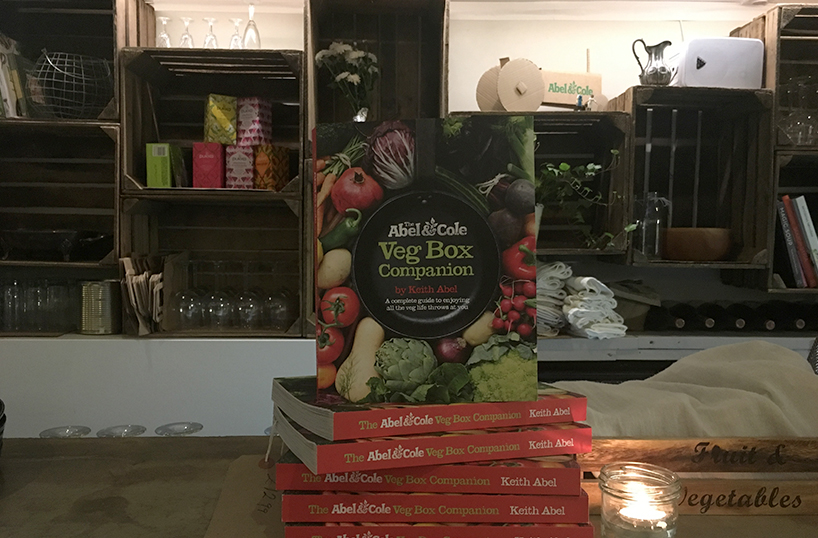 For more information or to look out for another pop up visit the Able & Cole website here.   
————
Words by – Firuze French
Images © To Work or Play