Alice's Adventures Underground //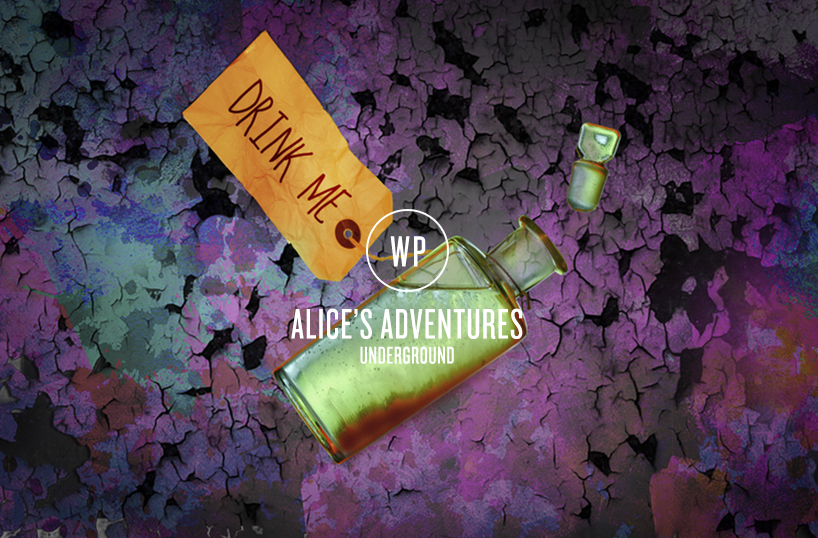 Set in The Vaults of Waterloo station is an immersive experience like no other. Find out what happened when Nat participated in the mysterious adventures of Alice's Wonderland Underground.
"There is a place. Like no place on Earth. A land full of Wonder, Mystery and Danger" – Lewis Carroll
A flash of blonde hair runs past in a mirror of a room dimly lit by a glowing red light. The queen's voice bellows on a tannoy as whispers of excitement echo around the room. Hidden messages and letters are scattered around desks with old typewriters and photo development equipment. A sudden BANG… and a secret door is opened to reveal a passageway lined with book pages and broken fragments.
Welcome to Wonderland. Well it's actually Waterloo where a theatrical adaptation of Lewis Carroll's Alice in Wonderland takes place. Set within The Vaults, Les Enfants Terribles have transformed the space into a weird and mysterious land to create Alice's Adventures Underground experience. And boy what an experience it is.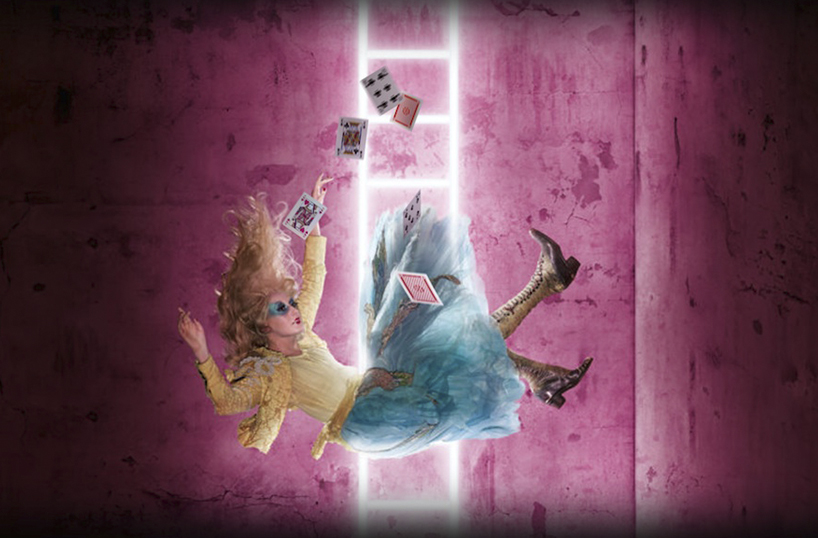 After taking a trip down the rabbit hole we were greeted by Mr Rabbit himself who asked us to choose eat or drink, which in turn affects how the story will unfold for you. After opting for the "Eat me" option (the jellied sweets are laced with gin and taste divine) we stood in line to receive our permits which act as individual ID's (formed from a deck of cards) to gain entry to the kingdom. I received the Queen of Diamonds and as fate had it Tom received the King of the same suit. We were then scurried into a room filled with doors where it was explained that you stay with your suit on your trip around the kingdom. And with this, and the introduction of a talking frog, the journey begins.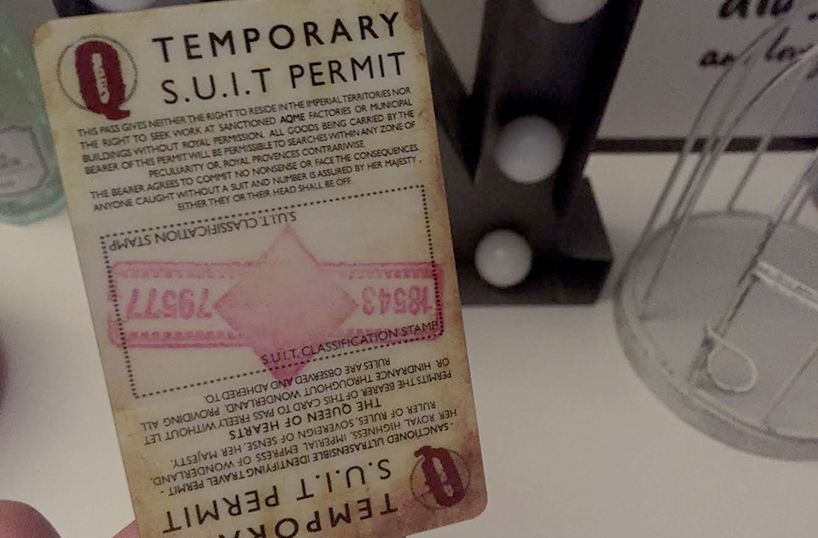 We travelled into the first room and it became apparent that this 'play' (if you can call it that) is unlike no other, where the heroine is pretty much entirely removed from the picture. But the loss of the main character is fast forgotten in the realisation that instead it's you, the audience, that takes centre stage. It's also a novelty to have such a strong narrative thread, but after being led into one of the 33 rooms (you won't see them all, but will be led through around 5), each with a unique story to tell, it's obvious to see why this plays such an important part in the experience.
As the experience is performed you can expect to see some familiar characters along the way. A particular favourite of mine was Humpty Dumpty, full of egg-cellent jokes and tales of kingdom scandal. Another highlight was the famous Tea Party in the Rose Garden where you can exchange your token (make sure you buy one before you go in) for a delicious tea cup full of cocktail, while sitting at a banquet table with all of the suits, and watching the famous Mad Hatter, who is accompanied by other characters from the story, perform his piece.
The journey ends with a court hearing were all suits once again are reunited, although sat in separate groups, to meet the ruthless Queen as she tries to inflict order on her world, often resulting in the beheading of characters around the room. It is also here that you will eventually be introduced to Alice herself, and with that, the experience is over.
After such theatrical drama going back to normality is hard. But fear not, the wonderful team have a bar to finish off the experience, equipped with courtly cocktails, a pie stand (which smells incredible), a hedge maze, and flamingo croquet and live music as you gently readjust from life in Wonderland.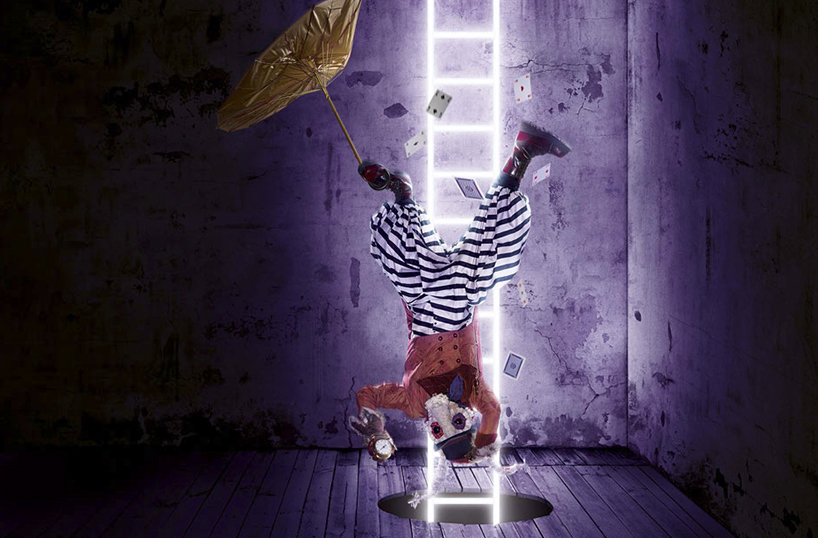 Even though London is known as a city with a large offering of immersive experiences, it's still massively impressive and highly enjoyable. What works best is the marriage between the actors in their weird, but wonderful manner, and the audience in their curiosity. Of course, the stunning set designs play a major part in itself, with every single detail being carefully considered and beautifully crafted, setting a stunning scene for each section of the act. The mixture of ugly and beautiful is perfectly fitting to outline Wonderland itself.
An immersive event, where the audience is put in the midst of the action. It's one of those things that no matter how many times you take part in the experience, every time would provide a different experience to the last, which is a massive draw to visit the Queens Kingdom more than once (we are planning on returning).
I had never been to anything like this before and was slightly apprehensive about the whole thing, but I can honestly say it was on the best things I have ever been privileged to have seen and taken part in. The interactive experience is full a fusion of storytelling, music, puppetry, circus-theatre and truly incredible actors which makes it a wonderful spectacle to be involved in. A highly enjoyable spin on the old classic. Couldn't recommend it more.
Tickets are £36+ for a 90 minute experience and on sale till the end of August. To purchase tickets and for more information visit the website here.
Words by – Natalie Jahangiry
[Imagery courtesy of Alice's Adventures Underground]