Benugo //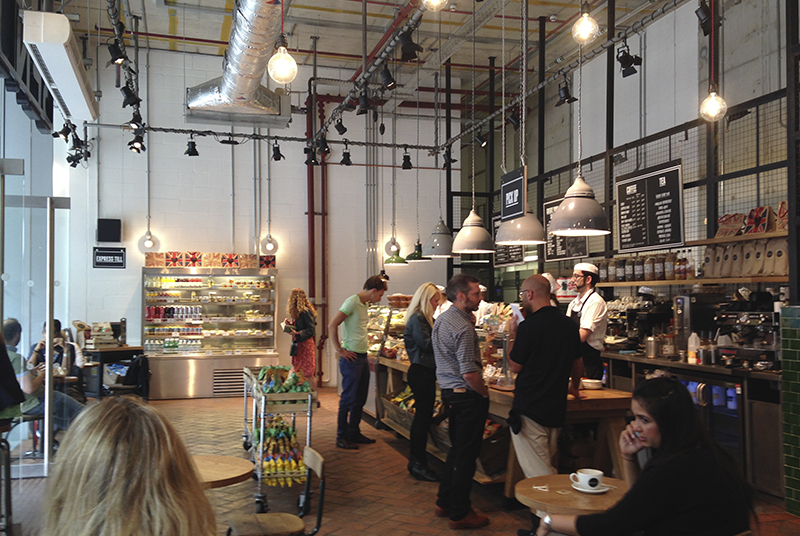 Feeling peckish at work? Why not have a wander down to Benugo? NJ reviews.
Picture the scene: it's lunch time, I'm bloody hungry (more like hangry) and I'm wandering around Victoria looking for something to settle my cravings. That's when I stumbled across Benugo.
It wasn't so much a physical stumble as visual: the wall of typography and vector prints before me sucked me in (like the gullible designer I am). I stood for a while gazing around the quirky venue before deciding I should probably order.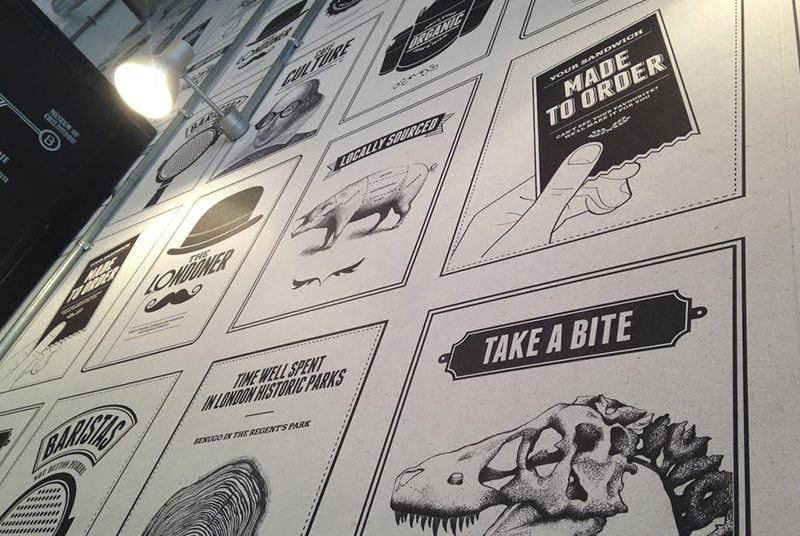 The fridges were home to delicious-looking salads and small bites, but if you want something a bit more substantial then head over to the main counter for a range of sandwich combinations, breakfast / brunch options, fish-finger butties or the option to make your own. I went for the latter and had a rather lovely combo of avocado, sundried tomato and mozzarella on toasted focaccia bread – with a side of popcorn. Benugo's own popcorn comes in some glorious flavours, including: Thai Green Curry and Smoked Cheddar Cheese. Different.
The venue itself is the perfect place for a quick sit-in lunch. With a rustic charm it offers a cosy retreat to meet many needs, be it a client meeting, people-watching or taking some time to nosy around the net.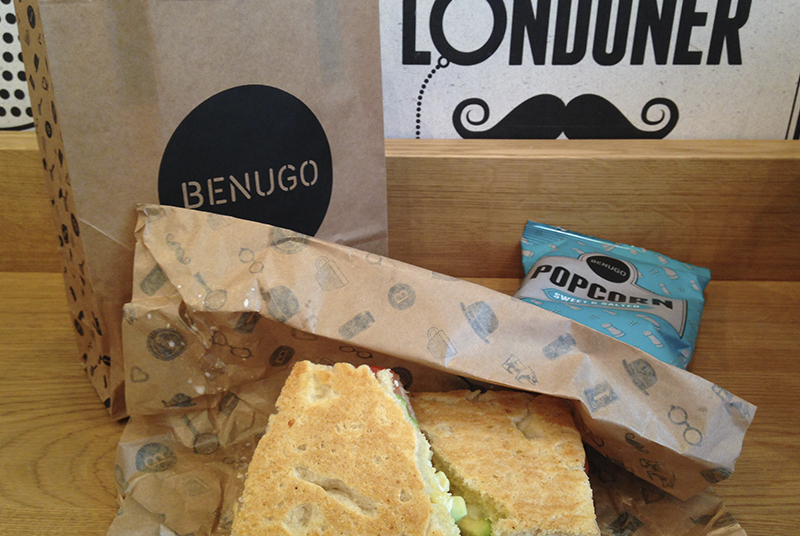 The website and branding are just as stylish as the venue itself which is a billy bonus. Have a look here.
Benugo isn't a new concept, but doesn't have a huge footprint yet in London. If you've never been, keep your eyes peeled for one – and enjoy.
> Client Friendly: Client-wooing
> Affordability: Budget-happy £
> Nearest station: Victoria
> Dress code: Any clothes goes
> Best for: Lazy days
 Words by – NJ
[Some imagery courtesy of Benugo]