Review: Carousel Presents Olia Hercules //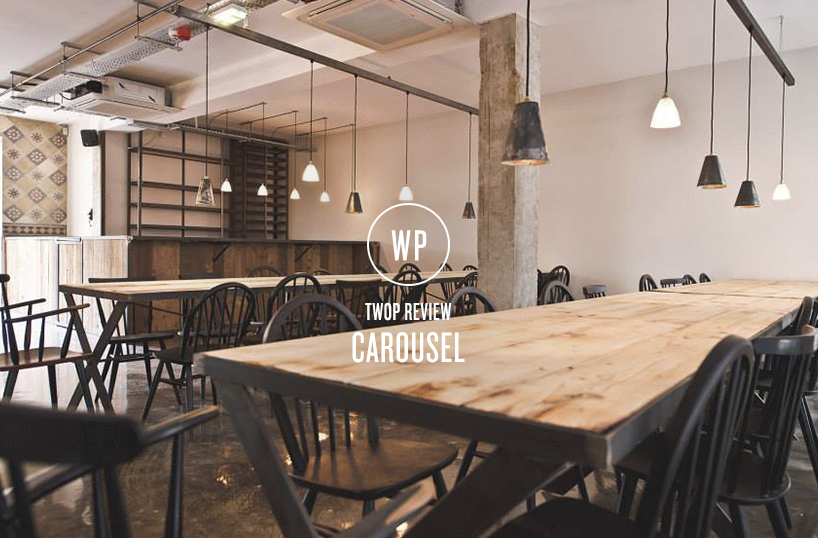 We review a restaurant that changes chefs as regularly as the British weather and also plays host to art exhibitions, film screenings and even weddings. Find out about the unique world of Carousel here:
On the 1st of Aug I tried three things I had never tried before. 1) Carousel, 2) cooking from Olia Hercules and 3) Ukrainian food. I tried all of these things at the same time. A combination that worked as well as strawberries and cream, London and sunshine or gin and tonic. "Where is this going?!" You may ask, well I'll tell you…
So let's start with Carousel – the destination: In a city where restaurants are a plenty it's hard to have an idea that's different. Carousel's concept is a unique twist on the classic eatery, reinventing itself on a regular basis. This quirky quality perfectly reflects London's ever changing food scene while offering worldwide cuisine under one roof. The venue, based in Marylebone, runs over three floors where guest chef residencies are hosted each month.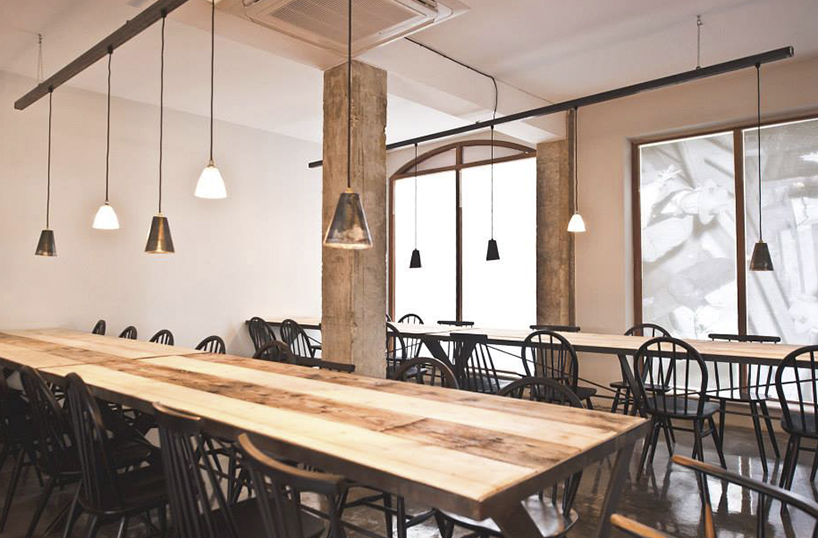 The ground floor hosts the main eating quarters with a space that bears resemblance to a banquet hall. Long sharing tables run across the room, with rustic features and New York loft stylings. Abstract artwork hangs from the walls and industrial lights hang from the ceiling. To the back of the 1st floor you will find the bar (obviously up there on the priority list) and an open kitchen bubbling with energy. The other floors provide areas for film screenings, intimate gatherings, art gallery showcases and even weddings.
So who are the clever folk who have created this space? Well they are the Templeton cousins who say their inspiration was simple… "When the four of us aren't talking about food, drink or travel, we're dreaming about it – so what if we were able to work side by side with the people behind our favourite restaurants from around the world, right here in London?" They go on to explain "Our team works closely with the resident chefs to ensure that no matter who's cooking, the Carousel personality is always at the heart of the experience."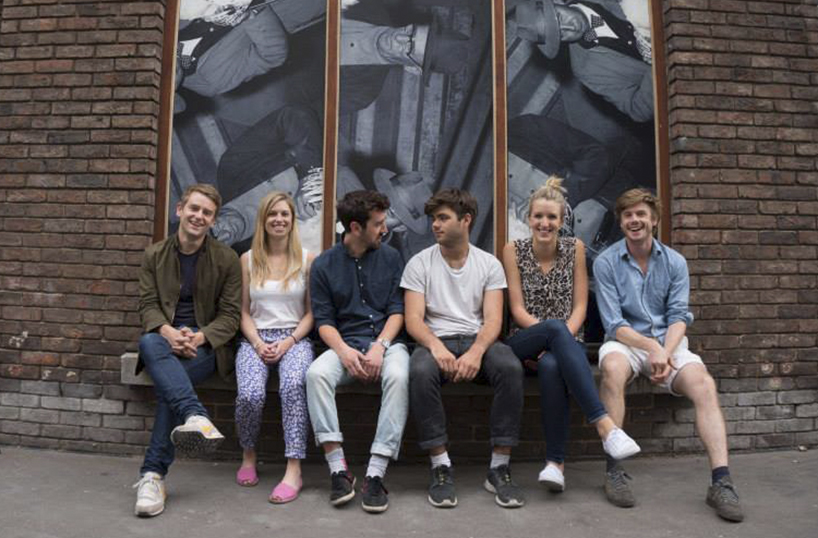 Onto the food: Olia Hercules was the guest chef in charge of feeding a herd of hungry punters (Tom and I included), ready for a Saturday lunchtime feed. As one of The Observer's 'Rising Stars of 2015', Olia delivered a three course delight which consisted of dishes from her debut cookbook, 'Mamushka' – a celebration of the rich culinary heritage of the Ukraine. The promise to 'recreate her childhood summers in Kakhovka, characterised by bountiful sharing dishes, home-baked hop blossom sourdough and lively conversation' didn't fail to deliver. Quaint and appetising dishes flowed out of the kitchen and onto our table with fresh flavours using different ingredients to create a clean and somewhat healthy dish.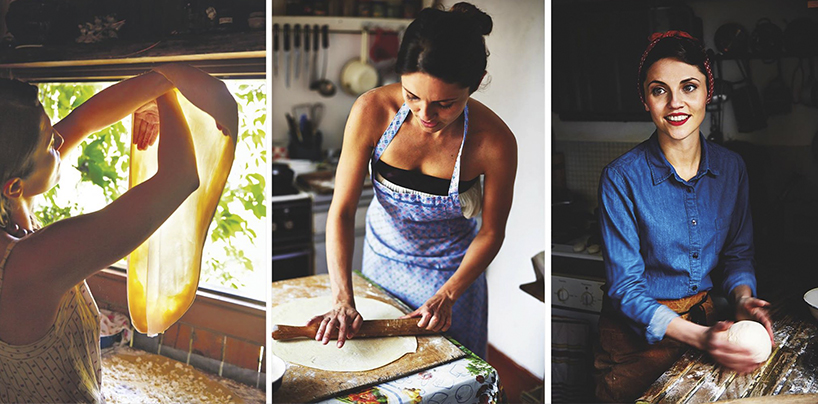 So what were these dishes? For starters meat eaters enjoyed a bowl of pulled duck, fresh sorrel and spring onions topped with a quails egg. I had the veggie version consisting of summer vegetables accompanied by a lovely consommé. The main meat offering was poussin with herb sauce, veggie offering was kidney beans in a garlic, shallot and butter sauce and both dishes were served with a side of tamarind beets, pickled carrots (which were so different but so wonderful) and prune salad. We enjoyed the food so much we delved into a Ukranian curd cake and gooseberry compote for dessert while guzzling on some rather lovely wine.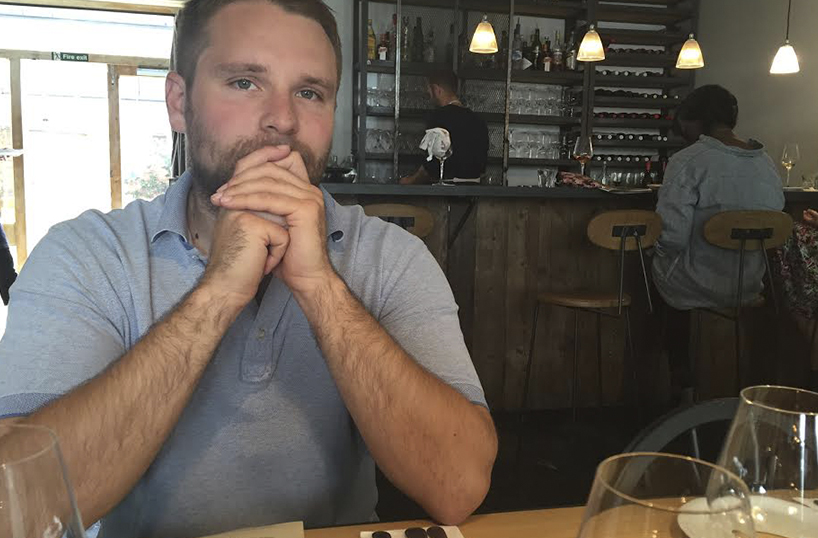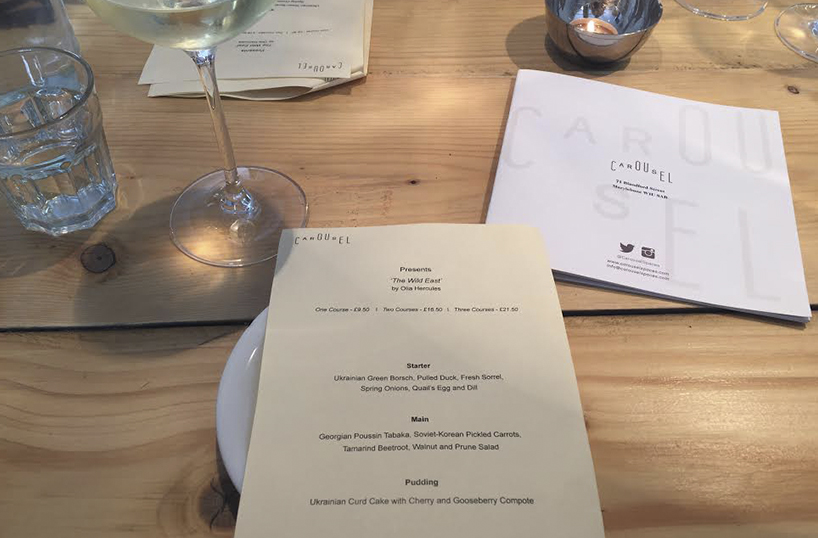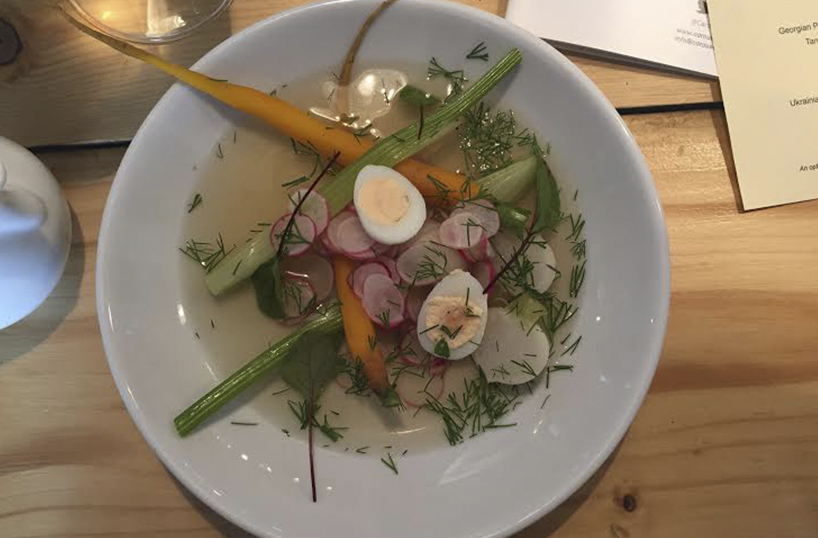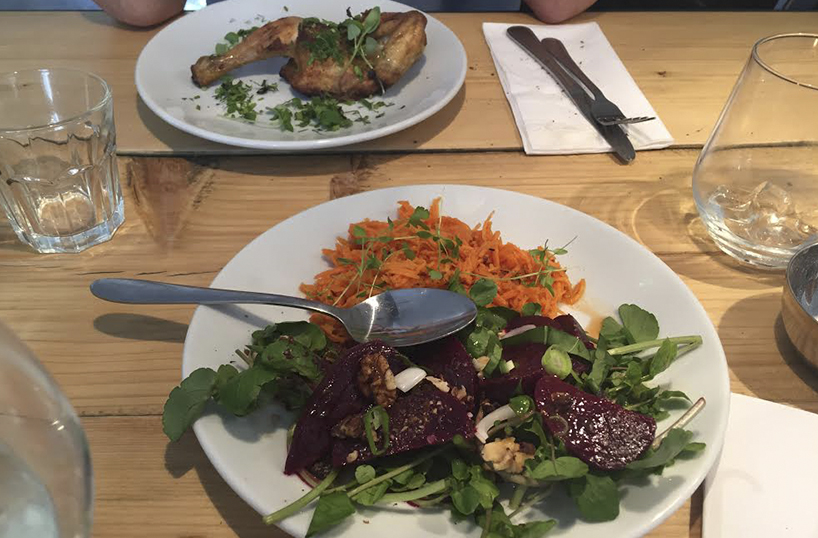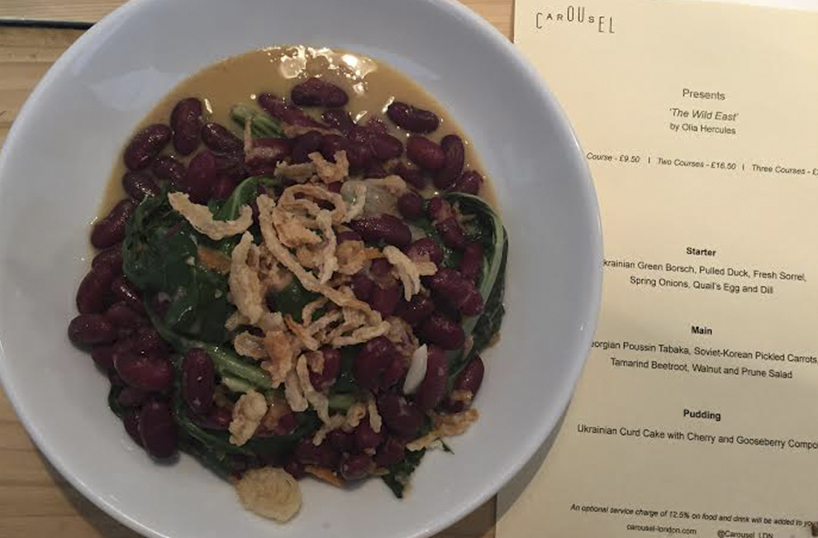 I spoke to Olia after service, who I can see will be one of the soon-to-be adored chefs who is just about to take off on a journey into public recognition. Her petite, bubbly and feminine nature is part of the appeal as her personality shines through her dishes with a style that's somewhere between Rachel Khoo and Ottolenghi. Very different to anything we had tried before and definitely one to watch in the up and coming months. For more information on Olia herself visit her site here.
Overall I would describe the whole affair as a supper club with a twist. A great idea which I would recommend as something different to experience. We will definitely be returning to try another chef's residency, hopefully sometime soon. Tickets for Carousel chef residencies and events are pre-paid and can be purchased from their website here.
—
Client Friendly: Fine for wining & dining
Affordability: A little treat ££
Nearest station: Baker street / Bond Street
Dress code: Dress cool
Best for: Schmooching
Words by – Natalie Jahangiry
[Some imagery courtesy of  Carousel & Projoe Photography]