Chiltern Firehouse //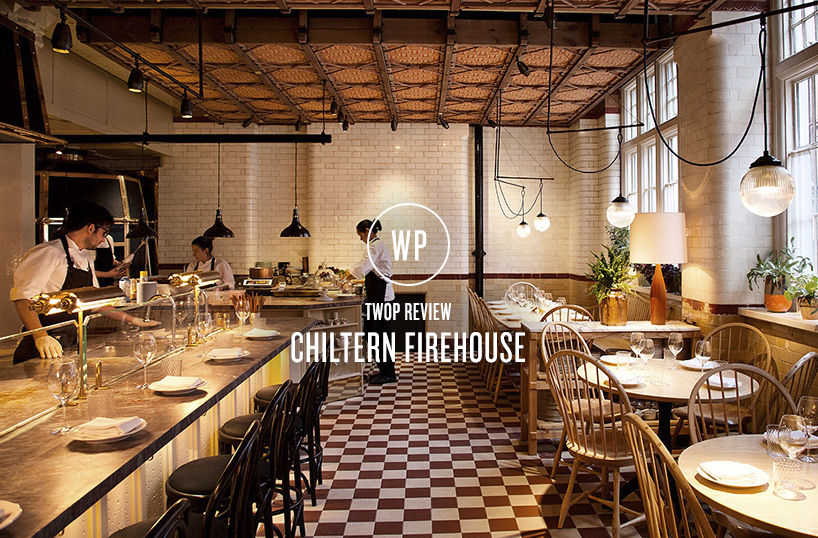 Vanessa managed to get her hands on a reservation at the hottest spot in town. Here she reviews last years front running restaurant The Chiltern Firehouse.
Chiltern Firehouse – It's a name I've seen a lot of recently, so I decided to check it out.
Guess what… it used to be a firehouse. It's situated right next to the fire station just off Marylebone high street. Said firehouse is now home to André Balazs' newest hotspot. He's the dude behind Chateau Marmont and the guy who got to touch Kylies bum (they are dating) with Conde Nast Traveller featuring most of his boutique hotels, Chiltern Firehouse has not been spared any of his magic. Known more for its A-list diners than the food I was of course more excited about who I would stumble upon whilst popping to the loo rather than the menu.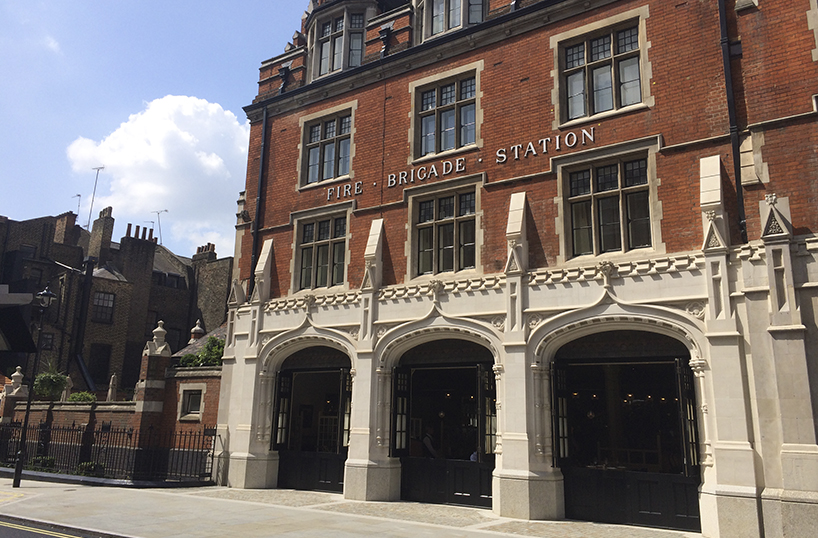 Before we sat down for food we enjoyed a few drinks in the hotel bar which is beautiful! Rose gold lined bar and impeccable staff – drinks went down very well!
The food didn't disappoint either, although it has to be said – I've had better. I went for the quails eggs followed by the steak salad and washed down with another Hendricks and tonic – it was a nice way to see in a Saturday afternoon.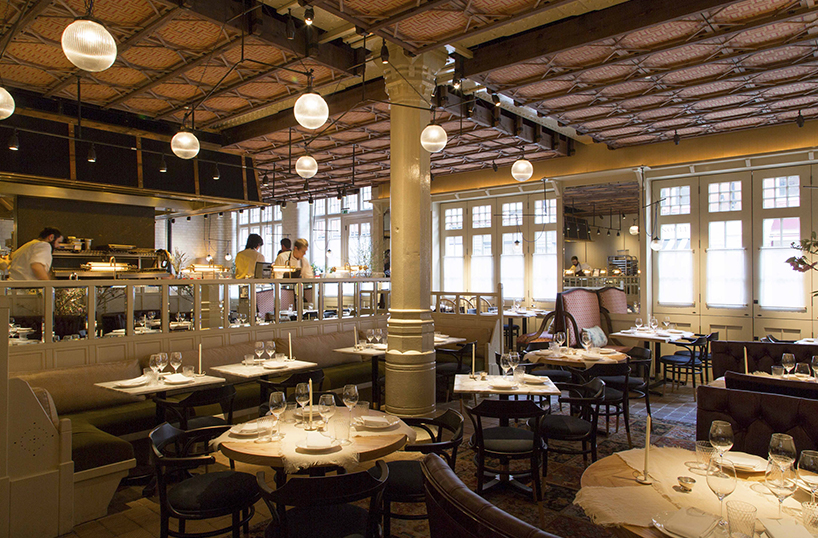 Downstairs is a rabbit warren of rooms hiding other rooms – it hasn't lost any of its original firehouse charm  – which I personally like most about the whole place!
Have a look at the menus on their website here. Dinner reservations are hard to come by, unless you are an A-lister! But lunch seems fairly reasonable with just a 4 to 5 week wait (ha). Basically book in advance.
> Client Friendly: Client-wooing
> Affordability: Ouch, sorry wallet £££
> Nearest station: Marylebone
> Dress code: Glad-rags required
> Best for: Schmoozing
Words by – Vanessa Toby
[Images courtesy of Chiltern Firehouse]