Cocktail Masterclass with Three Six Six //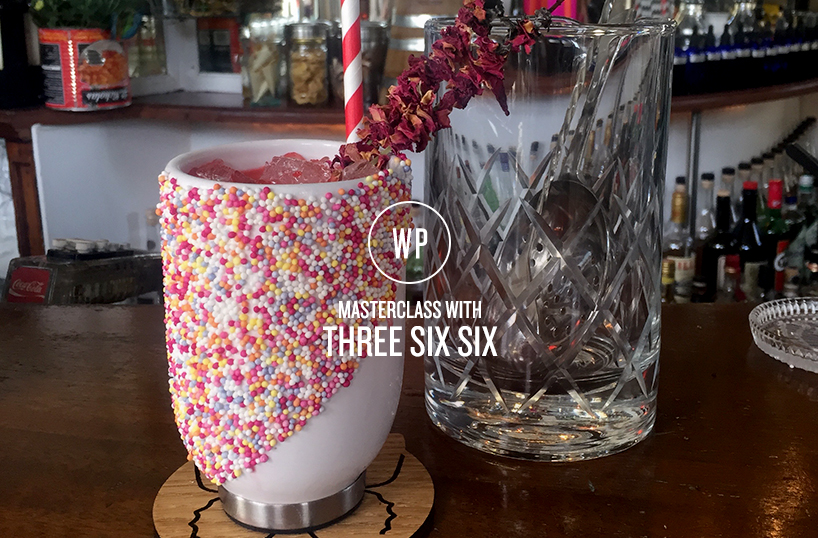 We take another trip down to our favourite hangout Three Six Six for a masterclass in cocktail creation. Catch a glimpse into life on the other side of the bar here…  
It's no secret that I am a big fan of cocktail haunt Three Six Six and after reviewing them back in August last year (read review here) we have been regulars ever since. Back then I described the bar as a modern Willy Wonka's Chocolate Factory, but replace chocolate for spirits and Willy Wonka for owner Eduardo, who has since become a great friend to the TWOP team. So when I contacted him with an idea I was delighted he willingly agreed.
The idea: I like to do special gifts and with Tom and our anniversary approaching I wanted something different. After seeing some beautiful concoctions the bar had created with World Class Drinks for Fashion Week, I thought it would be great if Eduardo could take this concept and create a unique cocktail for Tom, who is a bigger advocate for Three Six Six than I am (if that's possible). After sending Eduardo a picture of Tom on holiday, he developed some ideas for the class.
Beaming from having just won the Design My Night "Best cocktail menu" award (well deserved!), we met Eduardo in the Battersea branch on a sunny day at the beginning of the month. We started the session with a good old G&T (Eduardo knows I am a big fan of Gin). We had the Dictador G&T perfect serve, which consists of 43% Dictador Colombian Treasure Aged with a twist of dried tangerine, a stick of Cassia bark and topped with 1724 tonic, which originates from the Andes and was discovered 1724 meters above sea level (and is delicious). As far as G&T's go, this is up there with the greats.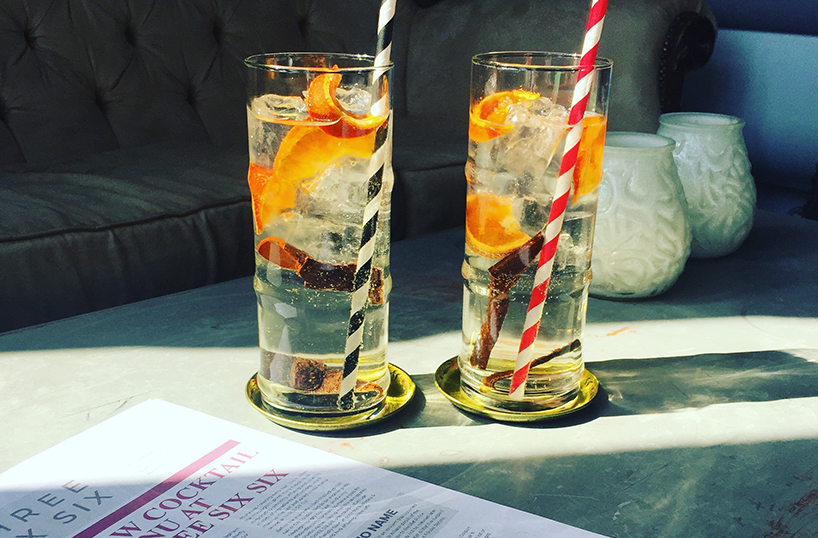 Then came Tom's cocktail. Having given Eduardo a pic of Tom and told him his two (very different)  favourites from the menu he created a, let's say hybrid, of both. The favourites being:
Tito's drink – A slightly girly creation consisting of a Tito's Vodka, Crème de Banane, hibiscus and orange combination, complete with edible butterfly, hundreds and thousands and a bow tie… told you it was girly, but we'll let him off as it's yummy!
Smoked Fashioned – the manly mix of Rye Whiskey, Muscovado, Vanilla, coffee, chocolate and bitters smoked with botanicals.  
Tom's drink, which I am calling Tom's Smoked Tito (do you like what I have done there?!), is made using some equipment and techniques you may not have access to at home, but if you do then follow the steps to make your very own specialist cocktail and impress your mates.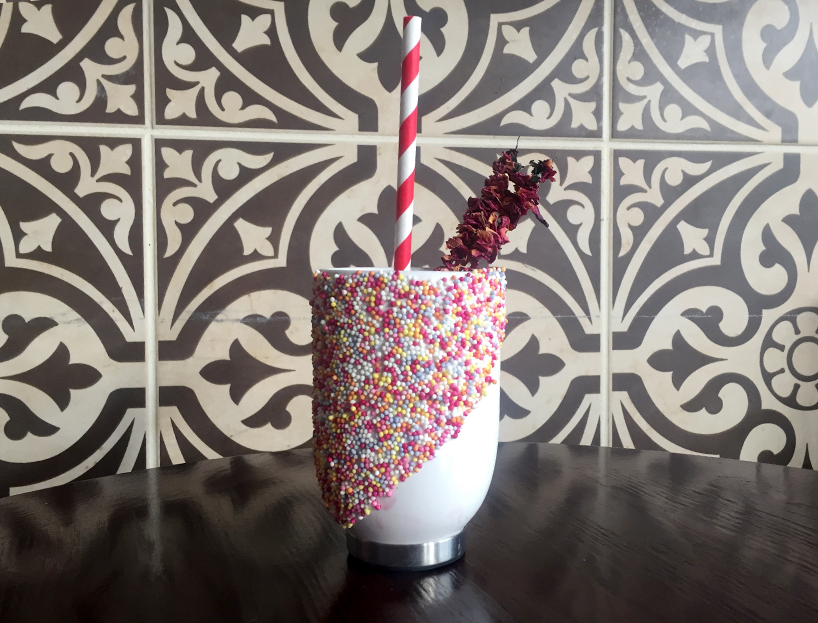 Step one – Hibiscus Syrup
Firstly we made our hibiscus syrup, which Eduardo then gave us to take home! To create this we combined 500g icing sugar, a handful of hibiscus flowers and 500ml bottled water at room temp (it's important to use bottled as tap will make it go off quickly), and warmed it over a 60°c heat in a waterbath for an hour. If you are making this at home you can do this in a pan on a very low heat.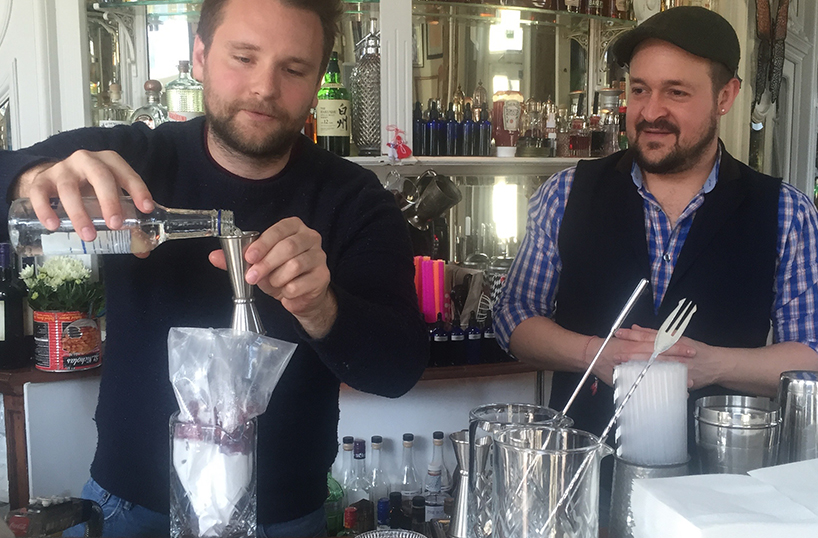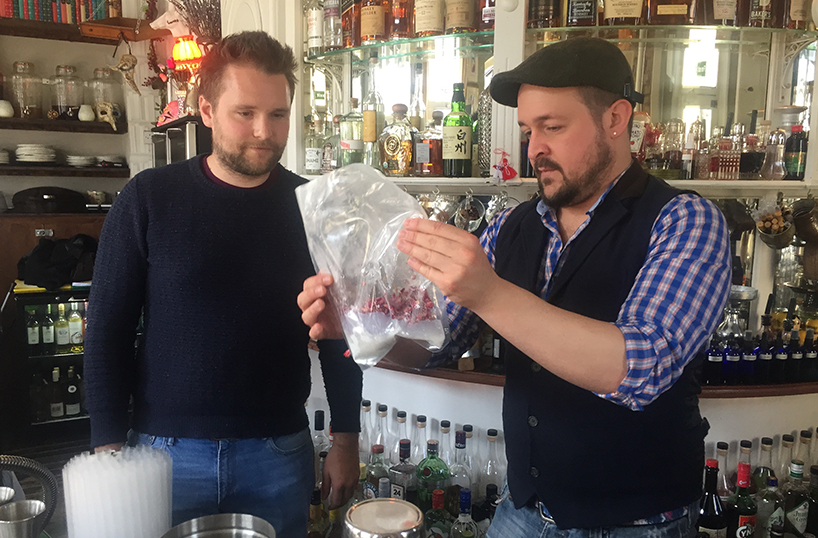 Step two – Decor
We then created the specialist glass Eduardo had designed for Tom based on the picture I gave him and the cocktails he liked. Using tape he carefully sectioned off parts of the glass to make a V shape (similar to the top Tom had on in the picture). Tom then painted the glass with sugar syrup in the required areas and then poured hundreds and thousands over the glass to create a decorative pattern which was really effective! We stuck this in the freezer to set.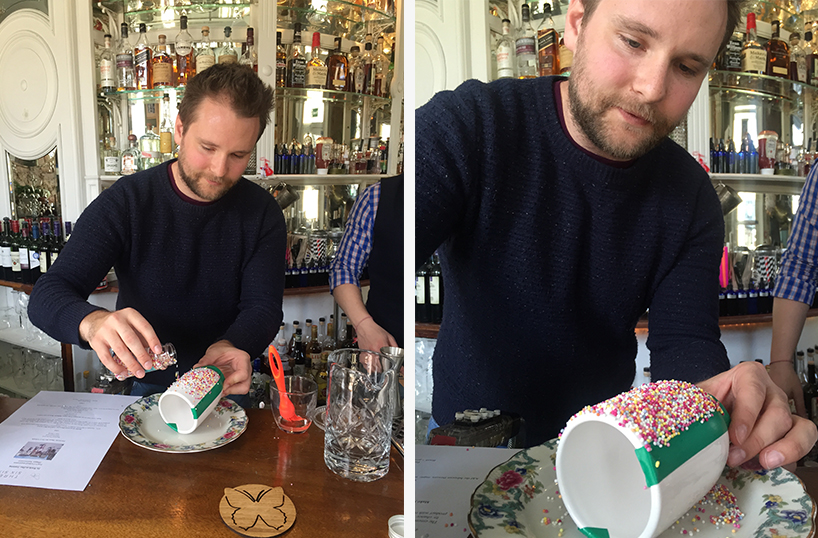 Step three – The Drink itself
a) In a chilled glass Tom combined:
15ml single cream (which was in a baby's bottle… brilliant!)
10ml Bakers bourbon
25ml Elijah Craig 12yr bourbon
15ml Woodford Reserve
10ml Hibiscus syrup
1 drop of Orange bitters
2 drops Angostura bitters
4 drops Cardamom bitters
He then stirred the mixture over ice for 2 minutes and tasted. You can stop here, but the next part is where the magic happens.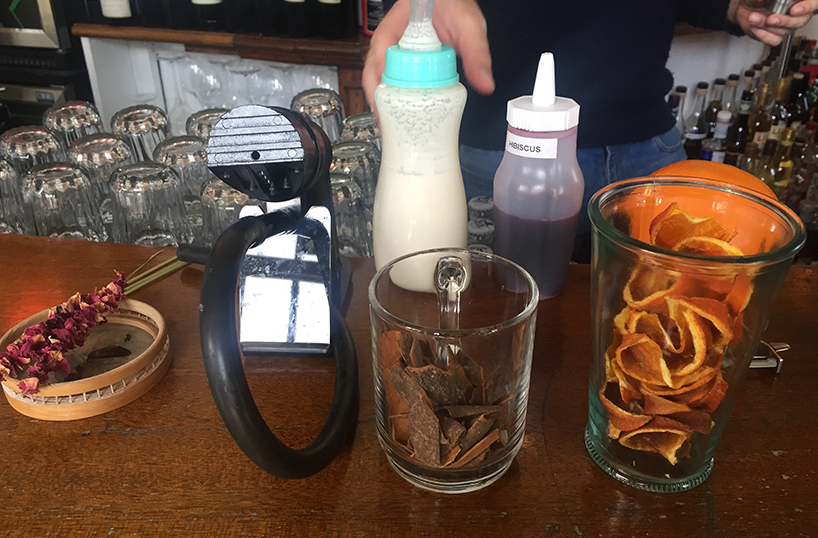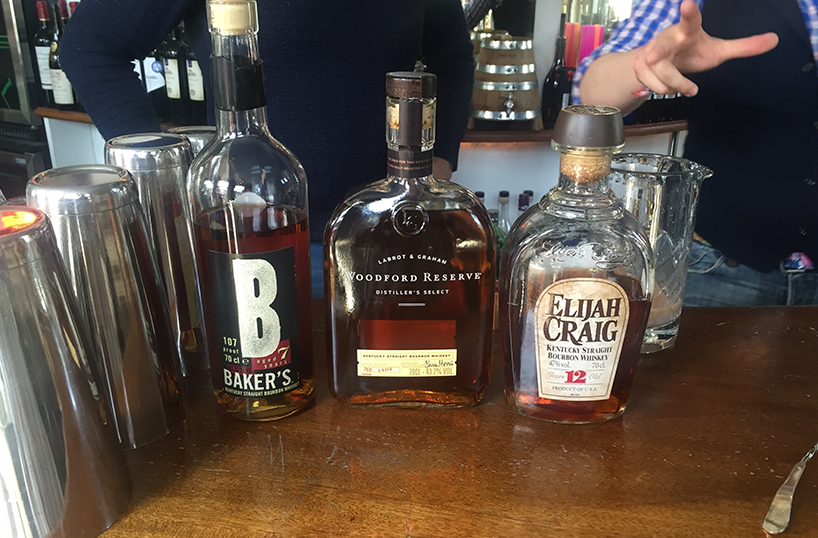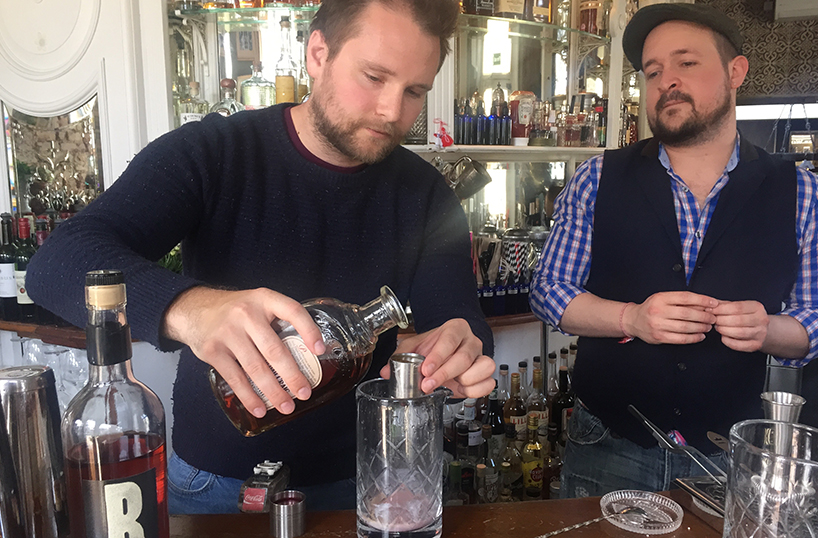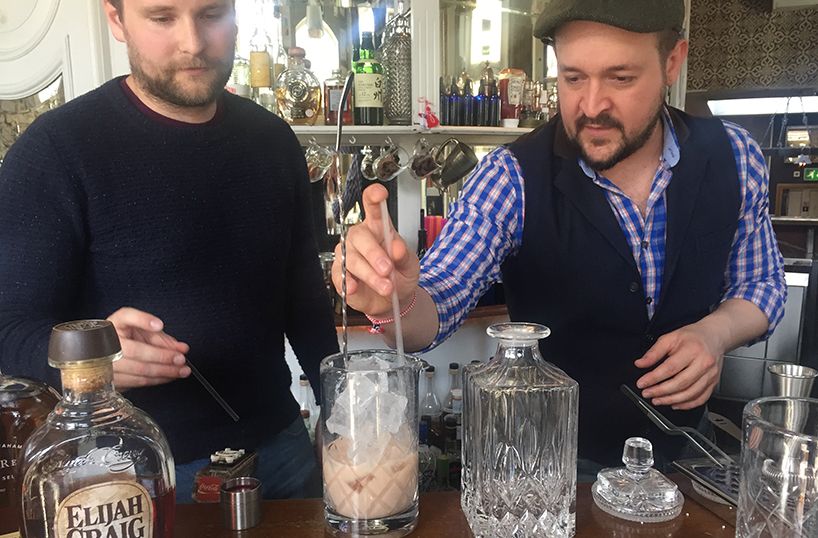 Step four – Smoke
After pouring the liquid mixture into a vintage whiskey bottle Eduardo got the smoke machine (if you want to buy, you can get for around £60 on amazon) into which he put a botanical mix of Applewood, Cherrywood, Maplewood, chamomile, lavender, orange, mint, cinnamon, and put the pipe into the whiskey bottle filling it with smoke. When the bottle is full the lid goes on and the cocktail is smoked for the desired amount of time – obviously the longer you leave it the smokier the flavour will become.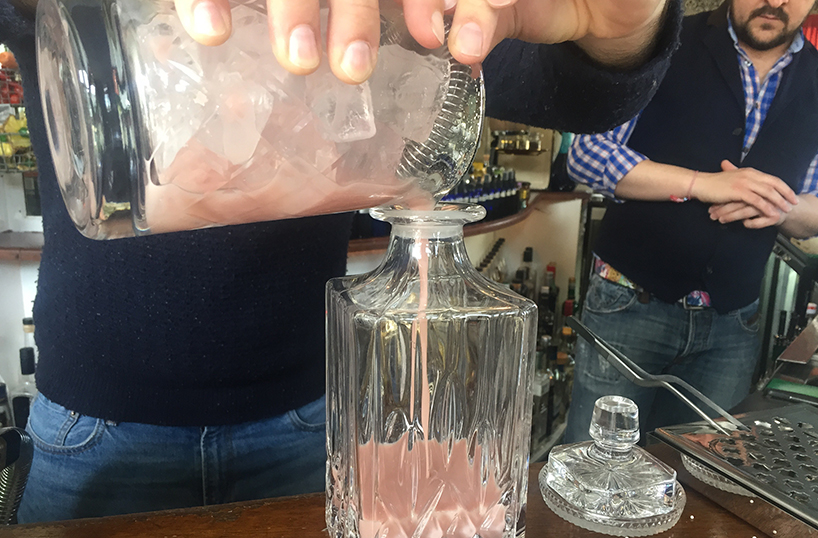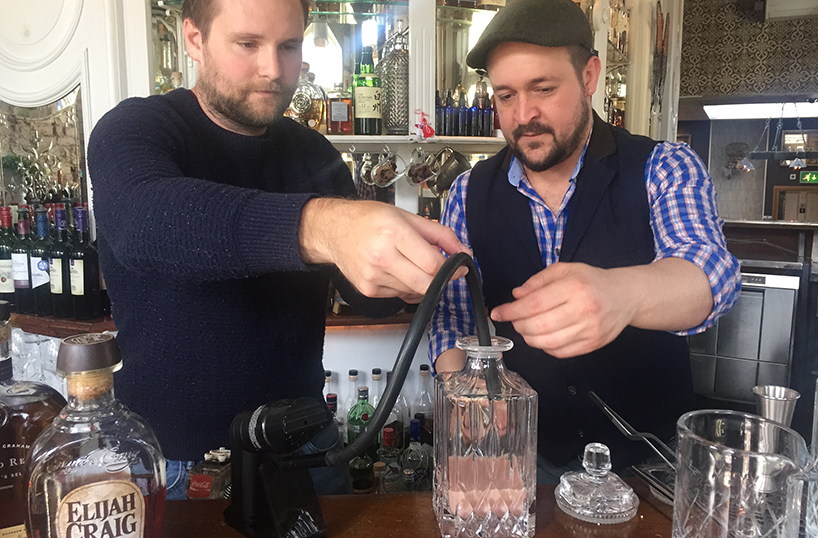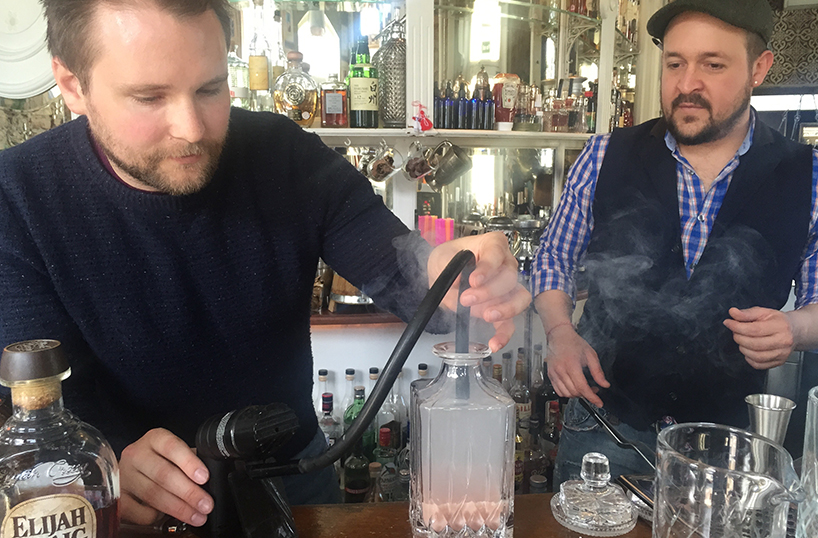 Step five – Presentation
Setting the smoke concoction aside it was back to the glass. After filling it with crushed ice Tom created an orange peel tweel to top the drink. The smoked mixture was then strained over the ice, into the glass and then topped with more ice. Finishing with a stem of Hibiscus burnt flower tree and setting fire to the end and ta dah… the drink was complete. And we can confirm it tasted as good as it looks!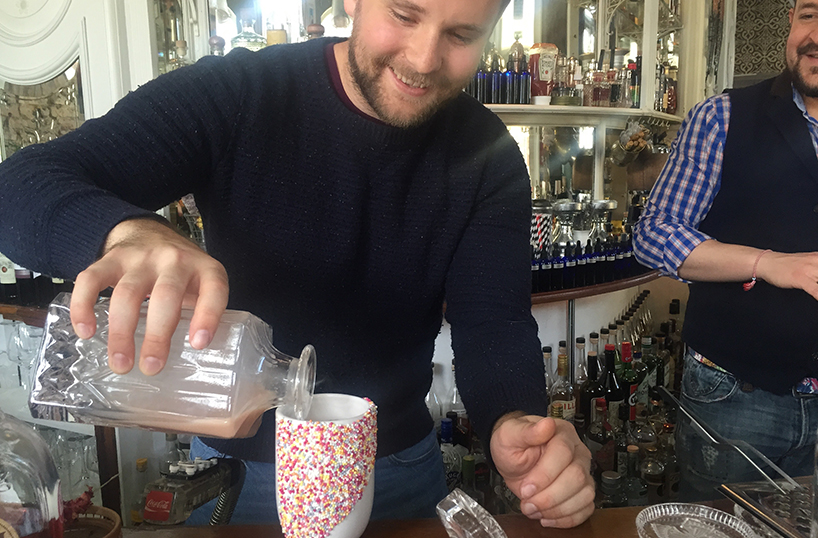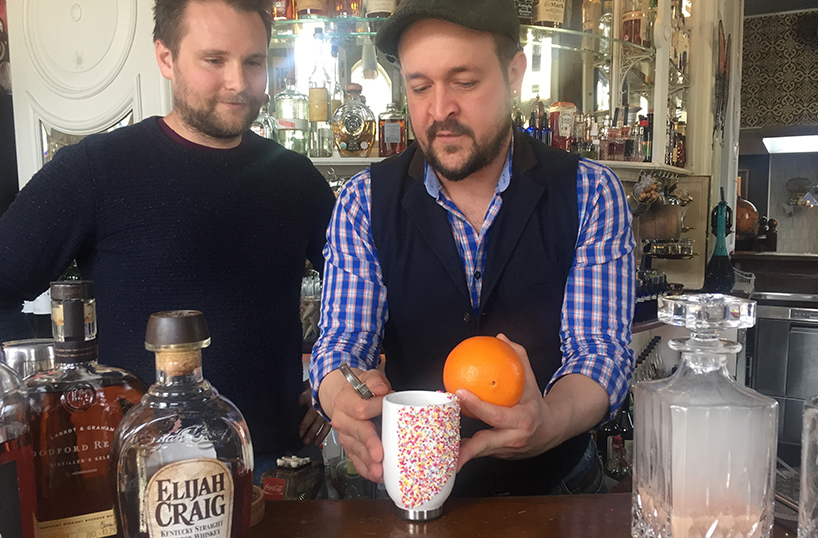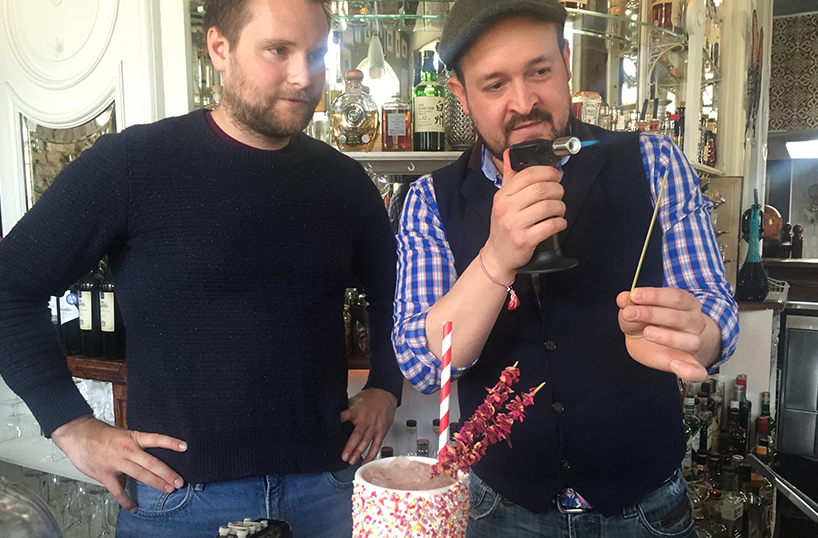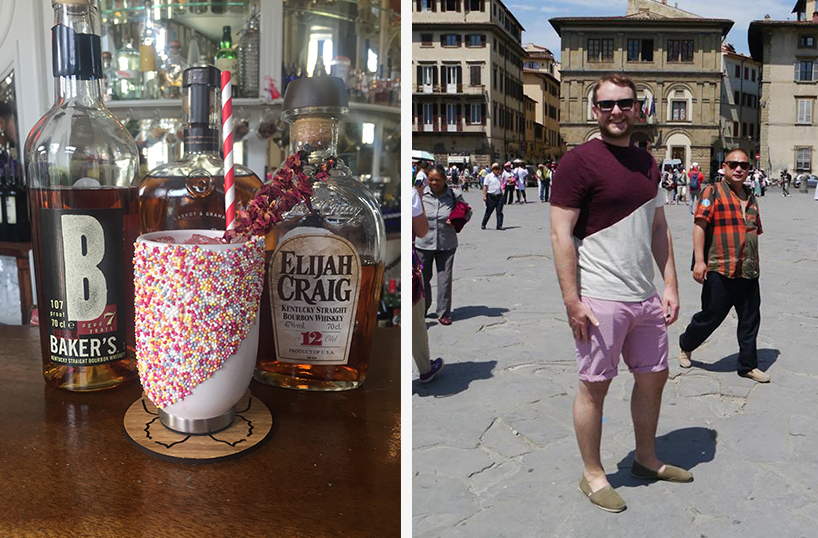 Eduardo didn't forget about me either. I got to make one of my favourites from the menu, the 50's shaker which consists of Aylesbury Duck Vodka, blueberry liquor, beetroot shrub, ancho syrup, lime juice, bitters. Served in an old sugar shaker and dusted with beetroot sugar dust this drink is a delight.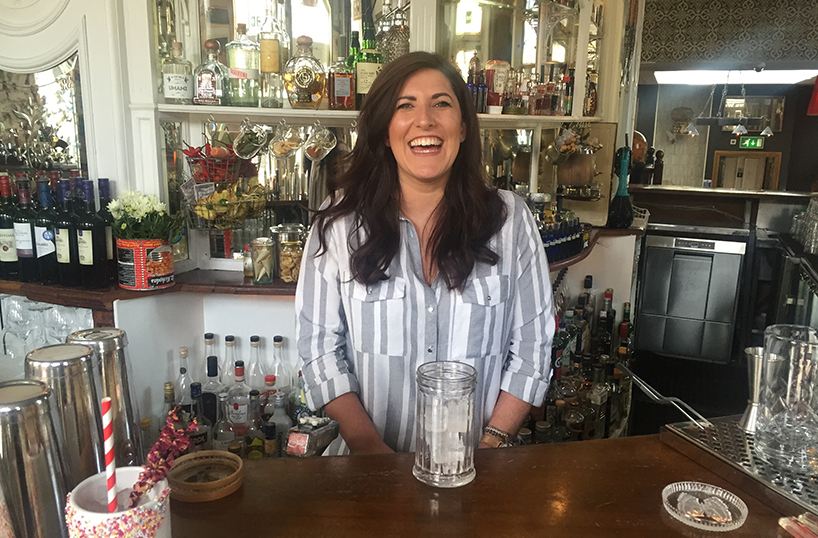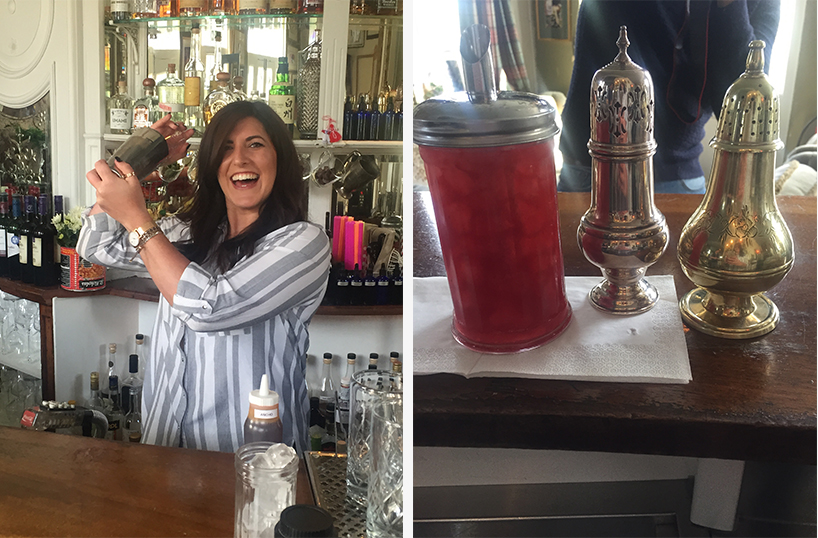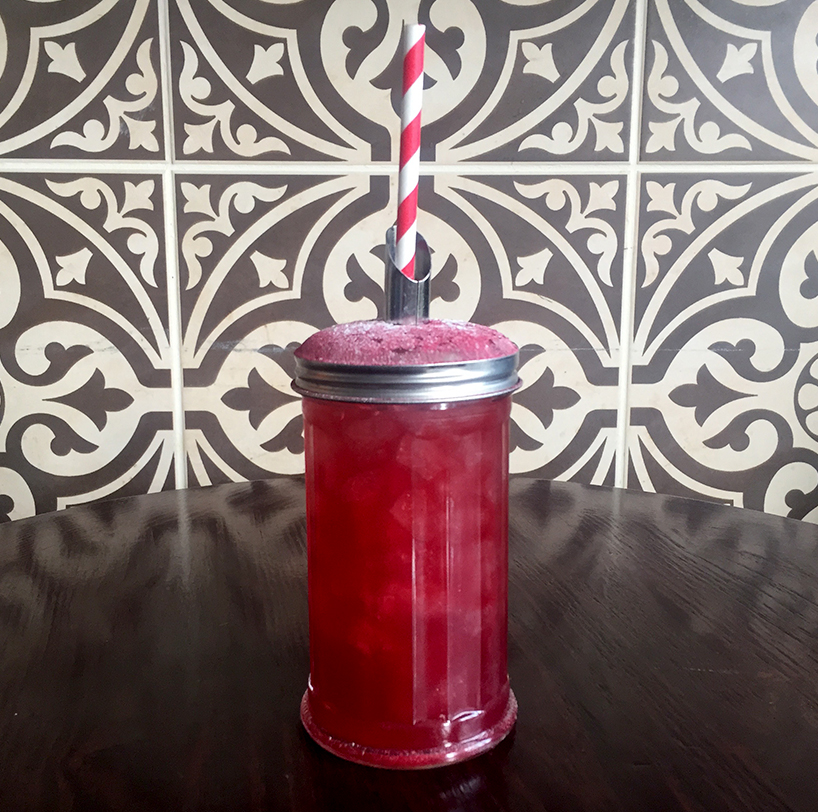 Sometimes I think we forget about the effort that's been put into great food and cocktails alike. We sit at our table and it arrives. We have it and like it, but often don't appreciate it as much as we should. Having taken the class with Eduardo, and gaining a small insight into the work involved this has become more and more apparent.
Eduardo explained that he didn't start working in bars, and neither did his team. They don't follow the rules by any means, they make it up as they go along. He hires staff who are required to know the basics in food and flavour combinations before being trained into the mixologists they are today, and it shows. We had a brief glimpse into the work behind producing each syrup, powder, juice, tincture and bitters (which are all made in house), how spirits are taken from their original form and infused in vacuum packs with fruit, veg, flowers and even latex to give the desired taste, how rums are aged over time in oak barrels and how the back bar at Three Six Six holds 100 different spirits which are carefully handpicked and sourced from worldwide locations based on taste not brand to bring the best flavours from near and far. Even creating the huge ice cubes is a tedious job, where moulds are used to create big round and square sculptures. All of these jobs, all of this work, is done with passion and love for the trade that so few have. All the processes, the trial and error and hours of graft makes the drink that sits in front of you so special. A drink that's not just a cocktail, but a real treat for the senses. These things, all the complicated labour, I have a lot of time and respect for.
Although we love the current cocktail menu, it is currently in the process of being refreshed. Watch this space for news on the new menu, which is set to launch in Summer. Obviously I'd be failing in my duty to you if I didn't test all of the new cocktails. It's a hard life, but someone has to do it!
For more information, menus and bookings, visit the Three Six Six website here.
Words by – Natalie Jahangiry
Images © To Work or Play 2016