Date Night Hangouts //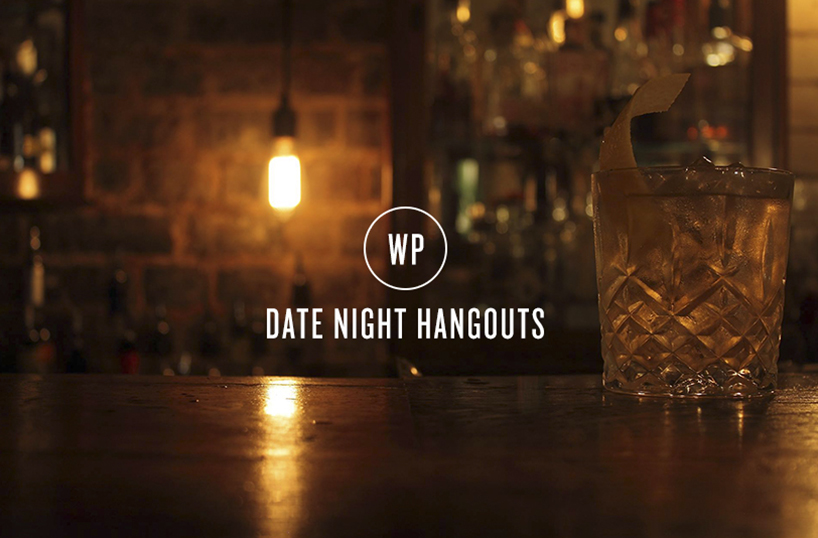 Date coming up? Instead of spending hours trawling t'interweb, take a look at our hit list of London's most intimate spots.
You are busy. We know this. So when it comes to that one precious night of the week that you get to spend with your other half / on a first date / blind date / tinder date… whichever, we know you don't have hours to trawl the interweb looking for places to hang out. That's why we've gone ahead and created our list of the city's coolest bars to choose from right here. So take your pick from the choices below and look forward to parking your bum in comfy chair, getting your flirt on and sinking into a G&T. You. Are. Welcome.
Evans and Peel: Earls Court
Tucked away down a side street, this quirky bar is easy to miss: so secret you could probably walk past it a million times and not know it's there. For the lucky few that know of the special door (you are now included, welcome to the club), you will be invited in to enjoy a tipple. Assuming you please the Detective on reception you will gain access to a sexy 1920's style cave which awaits behind a hidden door disguised as bookcase. Dickie-bow bedressed staff serve delightfully delicious seasonal infused cocktails which you enjoy in an ambience gifted by candlelight and exposed brick. A perfect scene for romance. Make sure you make an appointment with the detective prior to your visit or you will not get in!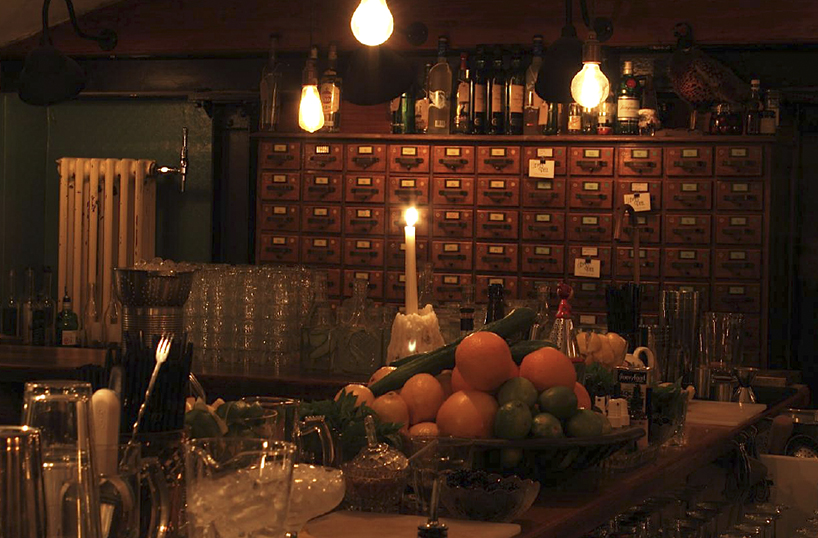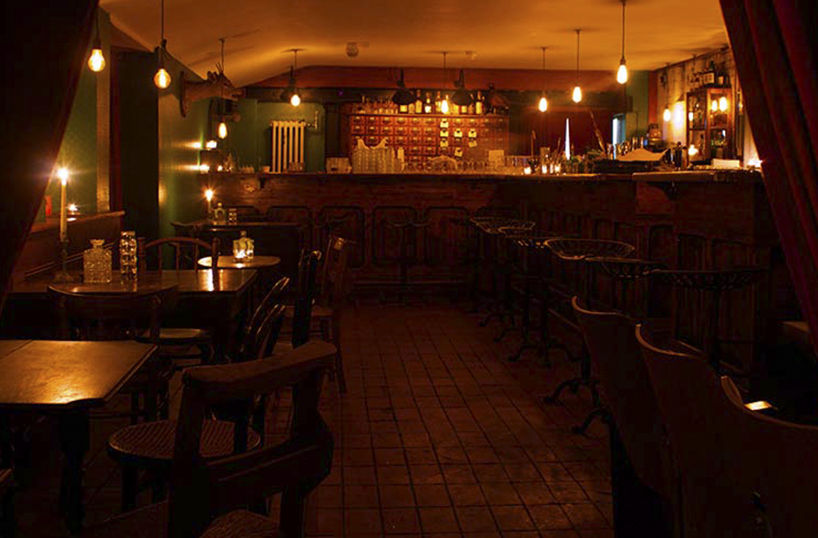 Evans and Peel // 310 Earls Court Road, SW5 9BA
evansandpeel.com
0207 373 3573
Dead Dolls House: Hoxton
Back in November 2013 we experienced one of the Dead Dolls masked balls (read about it here), but normally the main venue on Hoxton Square is a quirky restaurant / bar serving great British cuisine in inspired surroundings. Yes, it's a private member hangout only, but to enter you need good manners, not money. Their mission is "To create somewhere in Hoxton that isn't full of wankers". To find out exactly how to become a member email us here (it's worth it we promise).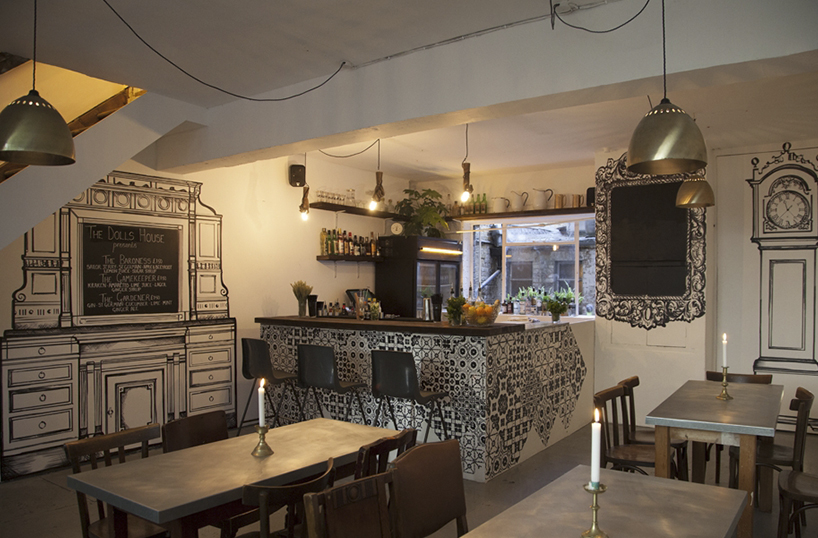 Dead Dolls Hoxton // 35 Hoxton Square, N1 6NN
thedollshouse.org
0207 729 2913
Tom's Kitchen: Tower Bridge
This restaurant is a personal favourite of mine and I was delighted to discover the newest edition to Tom Aikens chain is at St Katharine Docks right next to the Tower of London. Describing itself as "A modern British twist on a French brasserie" the latest venue compliments the others in the chain perfectly. The rustic interiors are synergistic with the dishes served in this modern eatery – house favorites including spicy crab cake, seven hour confit of lamb and truffled mac 'n' cheese. Perfect as a date night location, St Katharine Docks has a copious bar offering (start with drinks at the rooftop of Skylounge) and a dreamy backdrop to fulfil ones' date night requirements.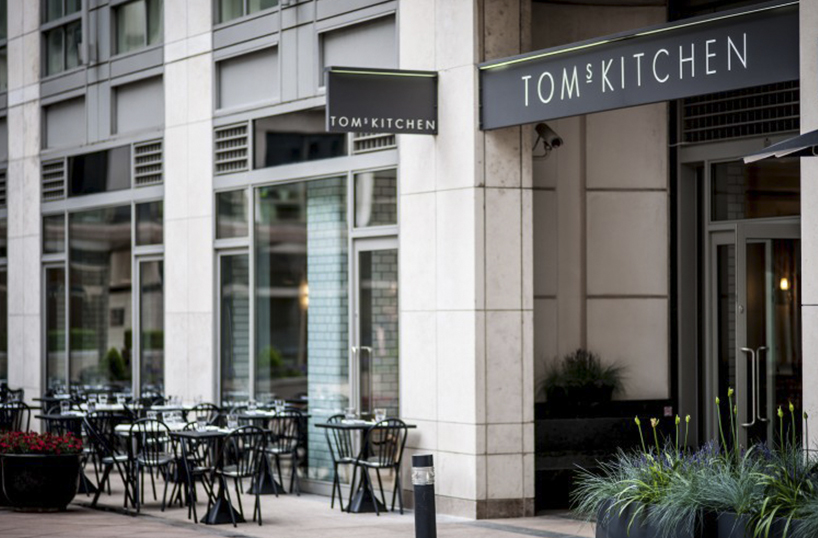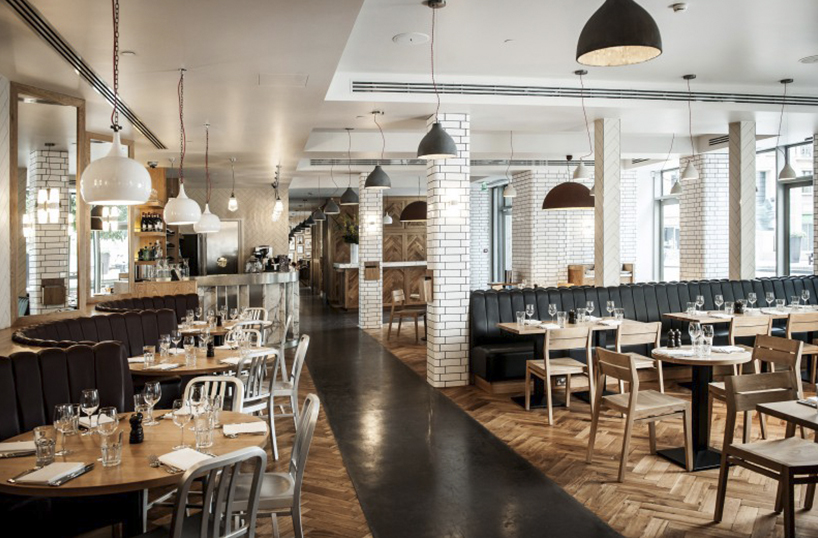 Toms Kitchen // 1 Commodity Quay, St Katherine Docks, E1W 1AZ
tomskitchen.co.uk/st-katharine-docks
0203 011 5433
Drink, Shop & Do: Kings Cross
We recently reviewed this venue (see what we had to say here), and seeing we spent the evening surrounded by dates I thought it was a great one to add as Jo and I sat there, surrounded by dates, how could it not be included? The 'Do's' organised every night act as PERFECT ice breakers – how can a date go wrong and both parties run out of witty conversation when you're building Lego robots? Check out the list of upcoming activities here. Cool vibes, quirky creative environment and brilliant cocktails – a great concoction for date night.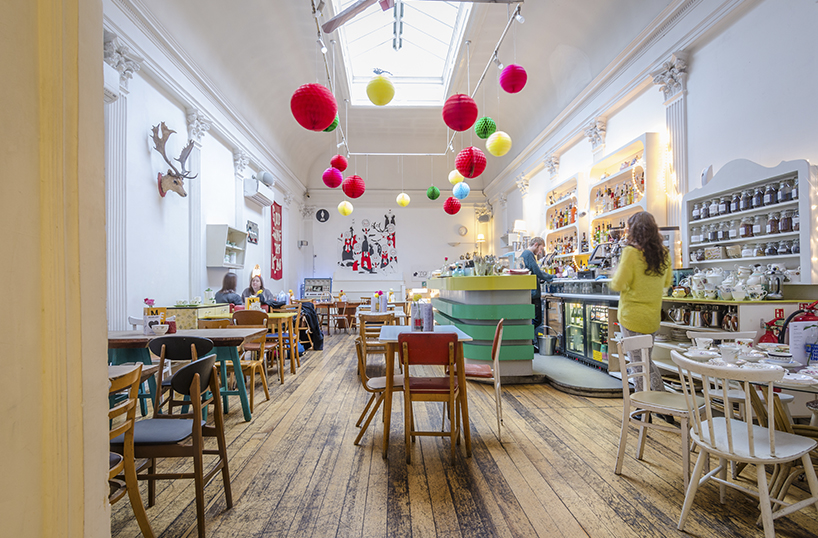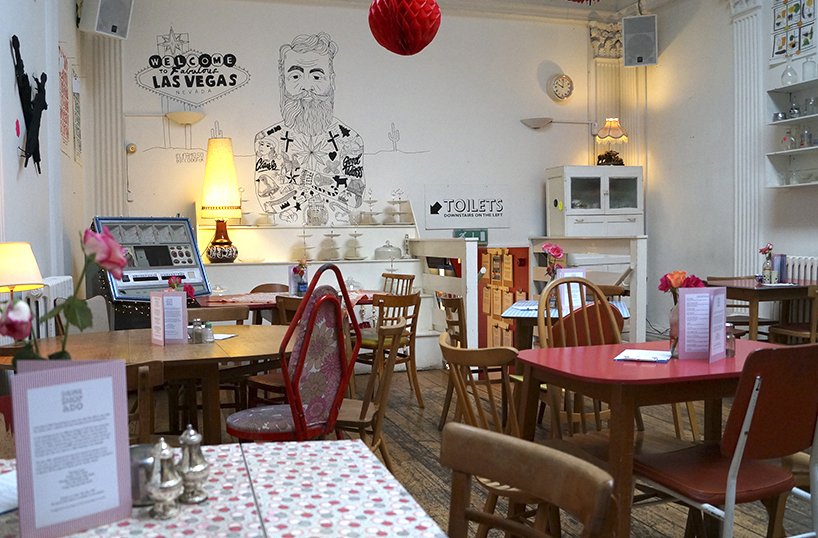 Drink, Shop & Do // 9 Caledonian Road, Kings Cross, N1 9DX
drinkshopdo.com
0207 278 4335
Spring: Somerset House
Skye Gyngell's first solo venture gives us Spring. Set in the iconically romantic surroundings of Somerset House, Skye and her team serve us a menu lead by seasonal ingredients and consisting of delicious eats like grilled langoustine with seaweed butter, slow cooked pork shoulder with girolles, scallops with salsify, beurre blanc and flowers and buttermilk panna cotta…yum. As for drinks, fear not, they somehow manage to live up to the food with a menu designed by head Sommelier Frank Embleton from The Clove Club. Prices aren't cheap, but it's a great spot for a special occasion. This venue is very popular at the moment, booking must be made in advance!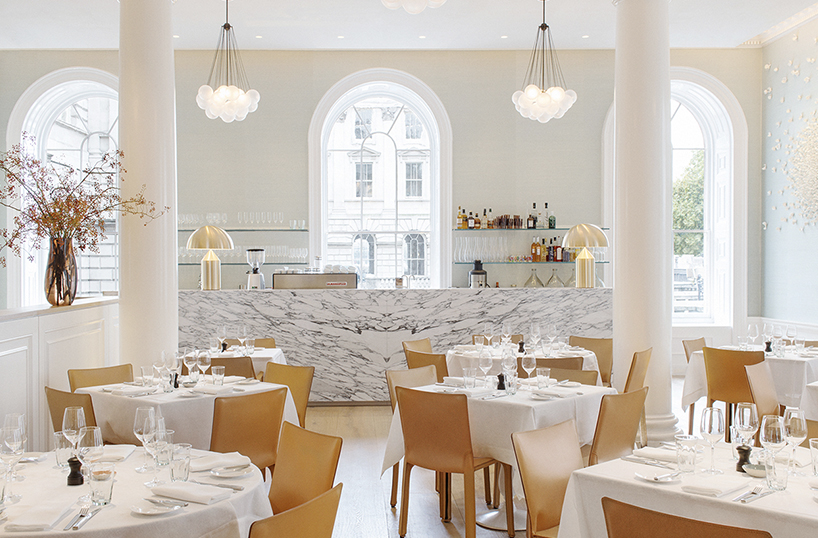 Spring // Somerset House, Lancaster Place, WC2R 1LA
springrestaurant.co.uk
0203 3011 0115
Bourne & Hollingsworth Buildings: Clerkenwell
The creative masterminds behind two of the coolest night spots in London (The Blitz party and Prohibition Party), have recently launched this new restaurant and bar in Clerkenwell. Just off Exmouth Market, the menu serves us British food from Parisian head chef Alex Visciano. A relaxed and contemporary eatery – and one that makes you feel like you're sitting in a super-stylish greenhouse complete with garden furniture, hanging baskets and fully grown trees.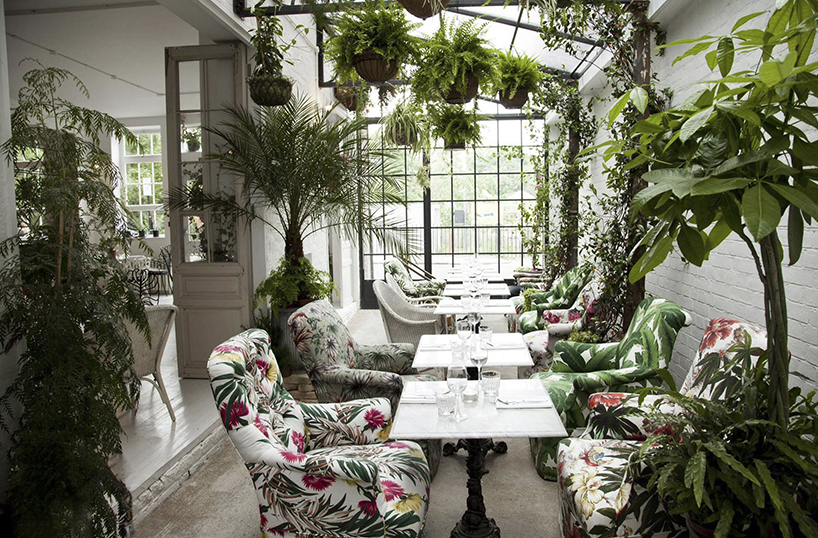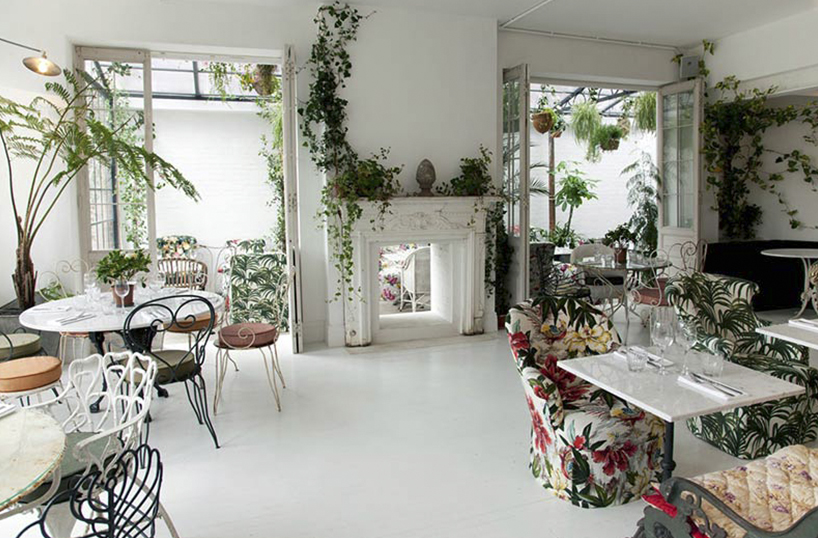 Bourne & Hollingsworth // 42 Northampton Road, EC1R 0UH
bourneandhollingsworth.com/bandbuildings
0203 174 1156
Powder Keg Diplomacy: Battersea
Brought to you from the owners of South London's finest hangouts, Powder Keg has a great vibe for food or drinks… or both. In fact, Jo had her second day with Boy here, so it's been tried and tested. The Victorian-era-inspired hangout boasts an eclectic interior, with bar-tenders in braces and cravats, plants hanging from the ceiling and brilliant cocktails served in vintage crystal glasses. Food is served in a beautiful conservatory hidden in the back, all to the tune of classic old songs. Everything consumed in this stylish establishment has been sourced from our very own United Kingdom, and they know how to do a really great pork belly. Great vibes and a cool ambience create the scene for a perfect date night.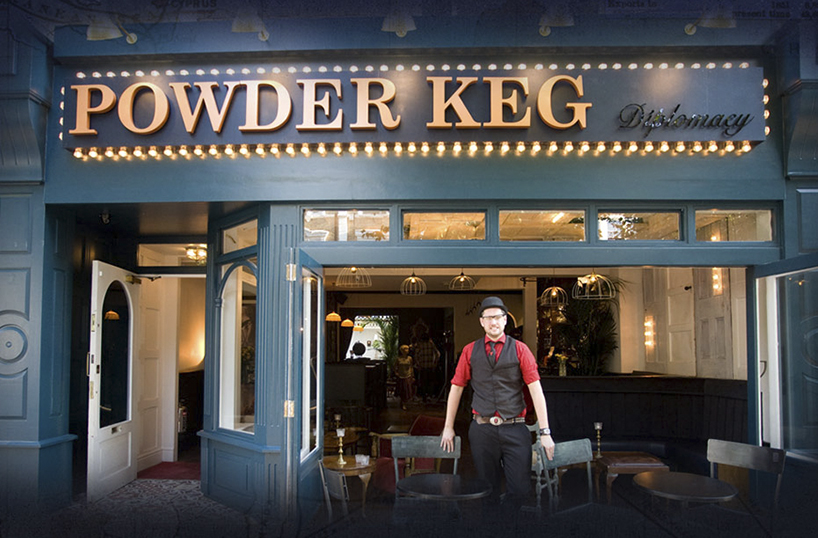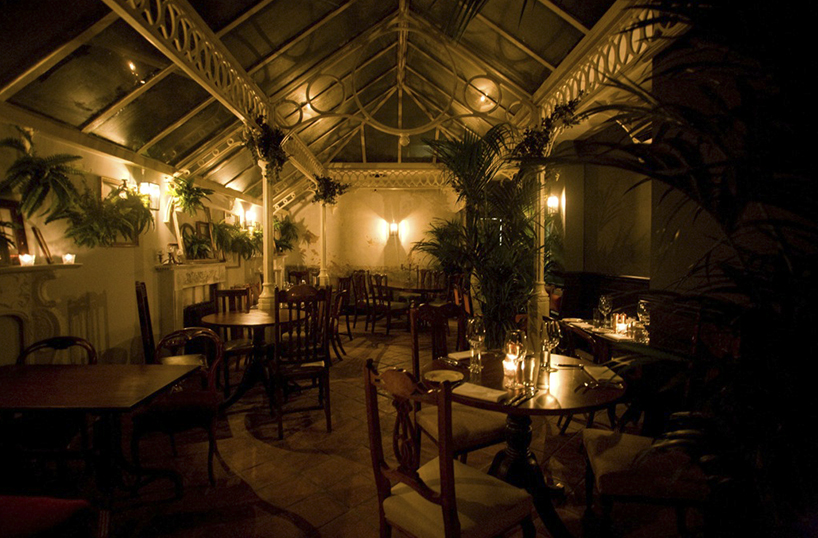 Powder Keg Diplomacy // 147 St John's Hill
powderkegdiplomacy.co.uk
0207 450 6457
Basement Sate: Soho
Just arrived on the Soho scene is a new concept bar offering a subterranean hideout in a comfy, dimly-lit, wood-cladded basement. If you have a bit of a sweet tooth then this is the perfect spot. The bar itself states "Basement Sate, a new bar dedicated to cocktails and desserts, its like a theme park where all of the rides have been removed except for the two most dangerous ones". What does that mean? We have no idea – but judging by the curious cocktail list (that comes with weird names like Salted Granny and Patrick the Wombat) you're in for an experience here. Drinks are specially designed to complement the desserts on offer, created by ex-Maze pastry chef Dorian Picard. How can you go wrong? We'll see you there.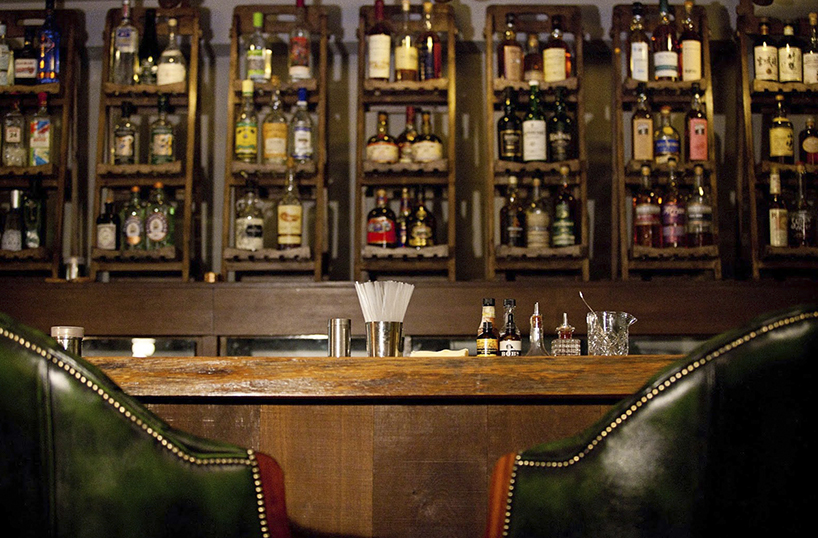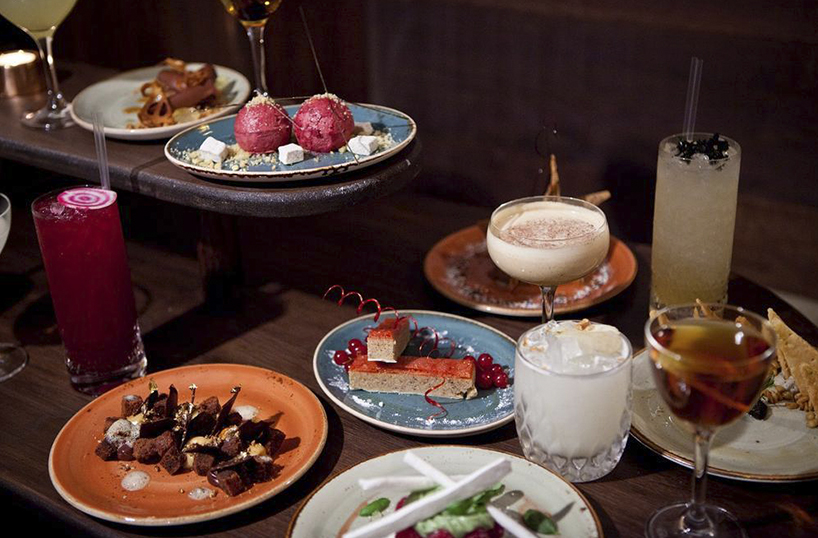 Basement Sate // 8 Broadwick Street, Soho, W1F 8HN
basementsate.com
0207 287 3412
Call Me Mr Lucky: London Bridge
If you really want to get "lucky" on date night then this venue might hit the spot. The new baby from the ever-growing Breakfast Club powerhouse, this bunker-inspired bar looks like something that fell out of a classic 80s adventure film, and tongue-in-cheek cocktails create the right amount of mischief for a playful night out. The secret speakeasy will only allow entrance upon delivery of the secret phrase (which is when you will need to tell them "I'm here to get lucky") that will see you being taken underground through a locked door into a den of mystery. Intrigued?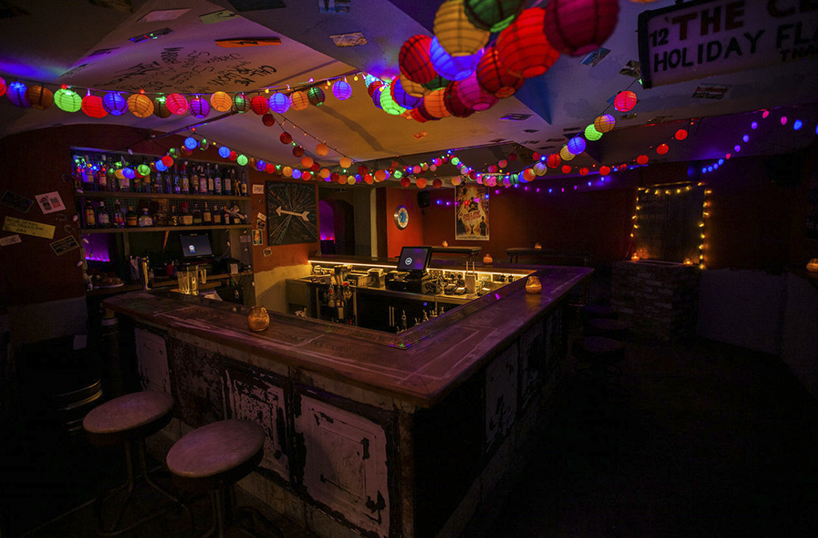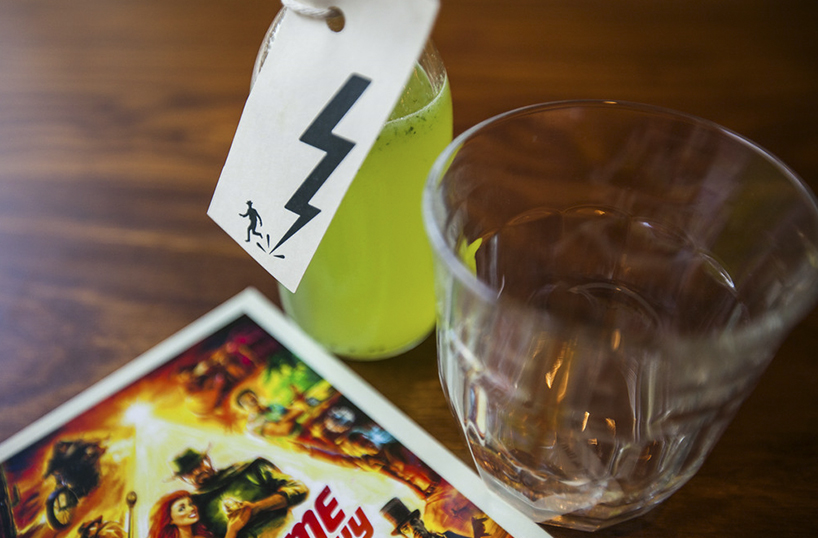 Call Me Mr Lucky // 11 Southwark Street, SE1 1RQ
callmemrlucky.com
0207 078 9635
Words by – Natalie Jahangiry
[Images courtesy of Evans and Peel, Dead Dolls Club & Rotten Tropics, Toms Kitchen, Drink, Shop & Do, Spring, Bourne & Hollingsworth, Powder Keg Diplomacy, Basement Sate & Call Me Mr Lucky]