Five Best Places to Shop Independent this Christmas //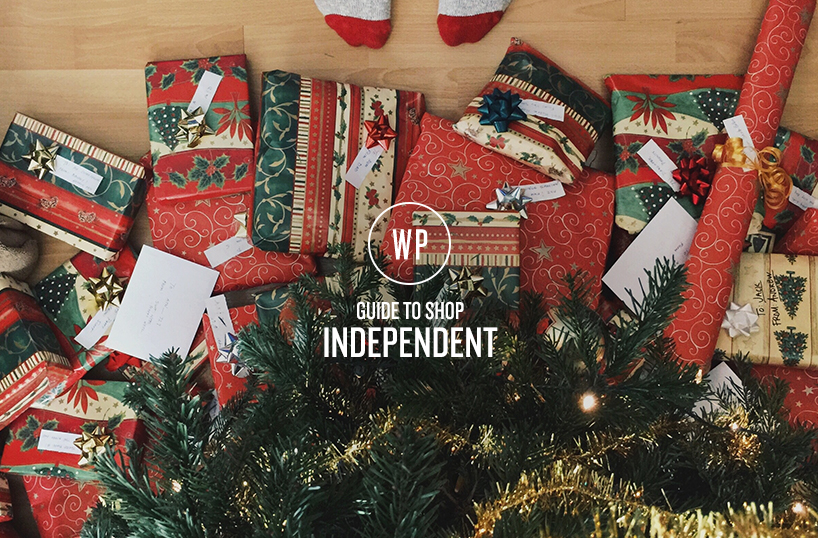 Buying the perfect gift can be tricky, but we've got your back. Here, Emma Jane Palin talks about five London events jam packed with gifts for friends and family this Christmas.
Christmas in London is a special time with twinkling lights, landmarks and the unveiling of window displays all putting a magical spin on the normal commute and working day. While we often make time for a little ice-skating and mulled wine outings with friends, so many of us remain caught up in our busy work schedules, myself included and Christmas shopping becomes a last minute thought. The result? Some pretty lacklustre gifts from the high street that have already gone into the sale and generally haven't particularly helped anyone but 'the man'. This year I've vowed to take the time to shop independent and know the value behind my gifts.  I've scoured the internet and found just the places to do so – stick 'em in the diary and see you there!
Oxo Tower Wharf
Oxo Tower Wharf is Southbank's best hidden secret with over 30 independent shops and cafes all inhabiting the community building space below the iconic Oxo Tower landmark. With most of the creatives having been there over twenty years, this is probably one of the only places in London where you can see designers and makers at work while also buying their wares straight from their design studios. Thursday 1st December sees the late night shopping event which will include a band, free festive treats and workshops as well as a chance to see the newly-installed Mise-en-abyme feature at night. Coinciding with the London Illustration Fair launch party based in the Bargehouse on site, you're guaranteed to find something unique and with a true London spirit.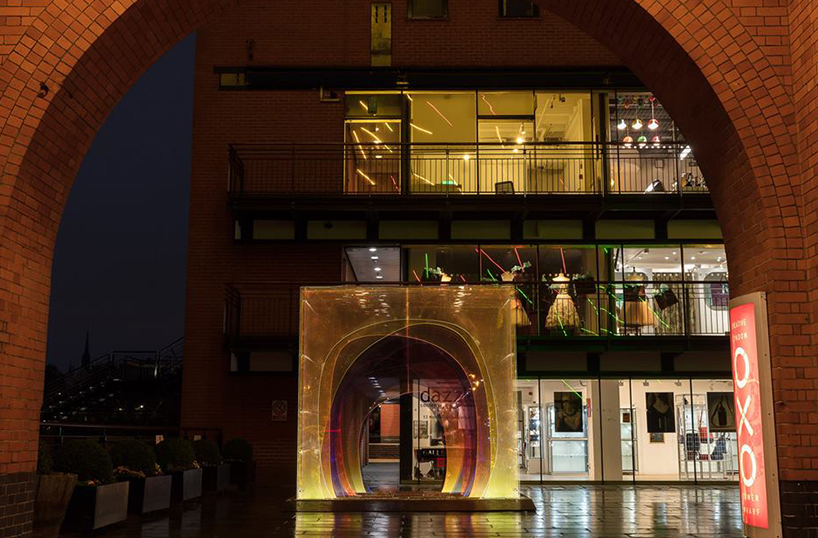 Oxo Tower Wharf, Bargehouse Street, South Bank, London, SE1 9PH
Tuesday-Sunday, 11am-6pm. Late Night Shopping: Thursday 1st December, 5pm-8pm
ICA Garage Sale
The people behind 'The Pound Shop' are once again popping up at the ICA this Christmas with a carefully curated selection of the UK's best independent designers. This unique temporary store will be offering a selection of products by talented makers and creators from past seasons, returns or unique work in progress, or samples at a lower price, ranging from just a £1 to £100. This is the place to pick up your stocking fillers or Secret Santa gifts and with over ninety designers taking part this year, you'll probably find something for yourself too. From my previous experience of buying amazingly cheap yet good looking gifts, let me tell you, this is not to be missed.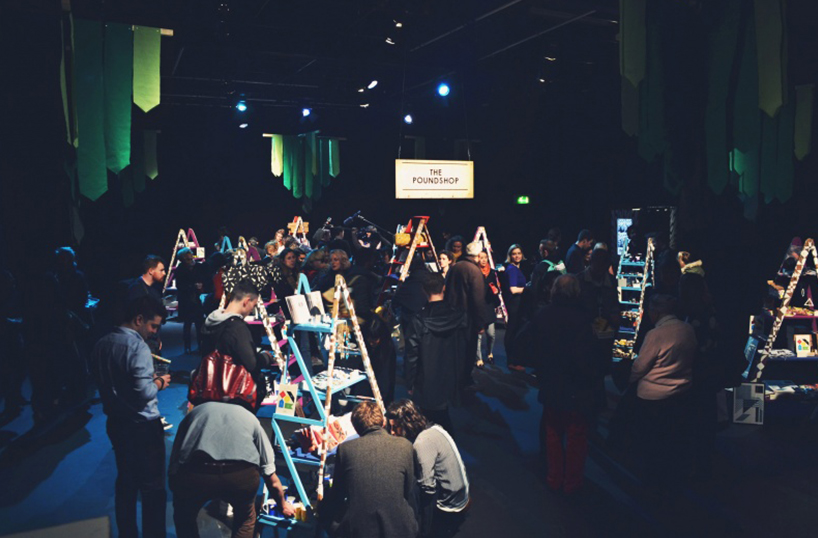 Institute of Contemporary Art, The Mall, London, SW1Y 5AH
Friday 2nd December – Saturday 3rd December, 11am – 6pm
Entry: £1 (including access to ICA)

East Village Makers Market
East Village Makers Market is jumping on the 'Hygge' bandwagon with their festive pop-up market taking place in the heart of E20, where so many amazing creative businesses are coming to life. Get cosy with the likes of geo-fleur, We Are Here Coffee, SkandiHus and Kreisdesign along with many other producers who will all be selling their wares and offering a unique insight into their creative process. Visitors can try their hand at making personalised Christmas gifts and decorations, with geo-fleur offering alternative Christmas wreath workshops and Slow Split demonstrating how to craft a butter knife from reclaimed wood – be quick and book before they go! With the surrounding neighbourhood such a thriving work in progress, why not make a night of it and enjoy dinner at one of the many restaurants close by?!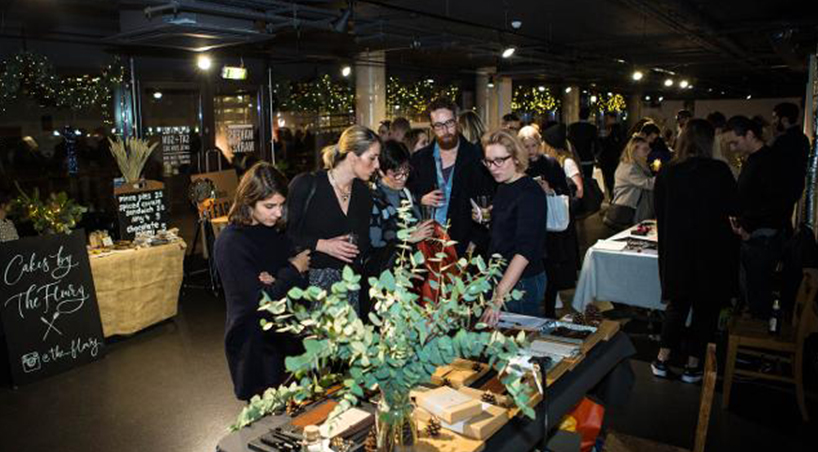 6-9 West Park Walk, East Village, London, E20 1DH
Saturdays, 11am- 6pm;  Sundays, 11am- 4pm (3rd,4th,10th, 11th December)
Independent Ceramics Market
Now, we're all loving ceramics at this moment in time, for where would all of our cacti go if we didn't have little houses for them to sit in? The independent ceramics market should help out with all your gift needs for friends and family this year as well as introducing you to the hottest new designers in the world of pottery. Showcasing a curated selection of over 50 artists, it's a great place to discover a new wave of ceramicists, all exhibiting and selling an eclectic range of original items. Keep your eyes peeled for my favourites, Lucy Kirk and Jode Pankhurst.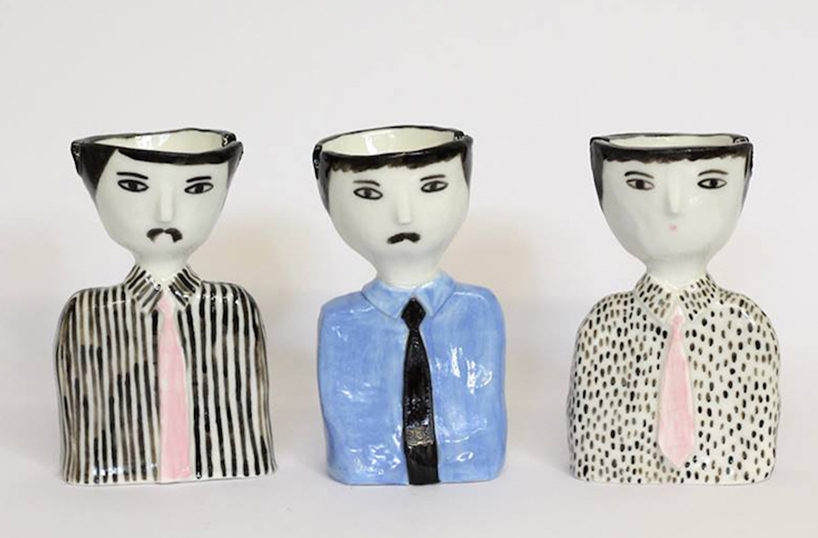 Epic Dalston, 13-15 Stoke Newington, N16 8BH
Sunday, December 4, 2016, 11am- 6pm
The Design Museum Market
If you haven't yet been to the brand spanking new Design Museum then this is the perfect chance to explore the new High Street Kensington base. The John Pawson designed 1960's building is the perfect hub for the upcoming independent brands and I can't wait to see the design-led pieces on offer from the wide variety of designers and makers. Expect to see the likes of Lollipop Designs, L'ETABLI, Josef Koppmann and more for a mixture of jewellery, ceramics, glassware, textiles, homewares, graphic design, digital and children's products. Be sure to chat to the designers and learn more about their upcoming projects and work, you never know where they'll end up in the future.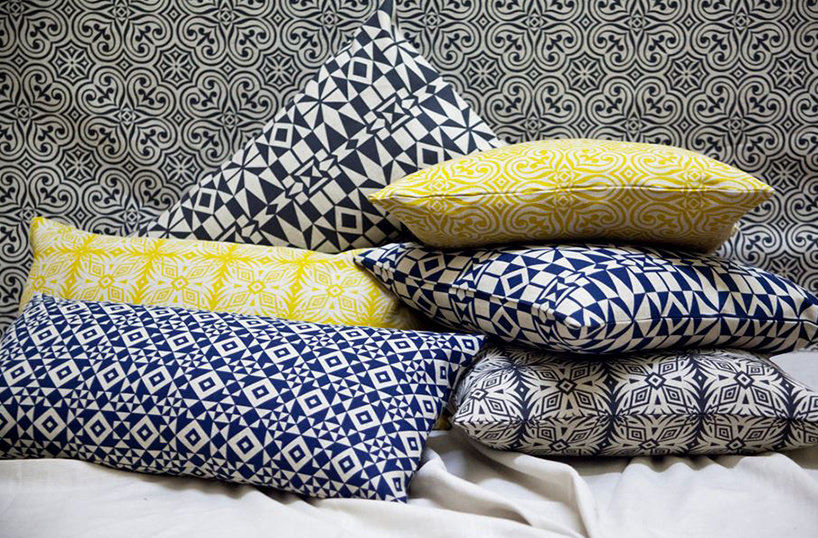 Design Museum, 224-238 Kensington High Street London, W8 6AG
Friday 16 December – Sunday 18 December 2016, 10am–6pm
————
Words by Emma Jane Palin. Check out Emma's site here or give her a shout over on Twitter here.

Images © Oxo Tower, ICA, East Village London, People of Print & The Design Museum