Halloween hot spots //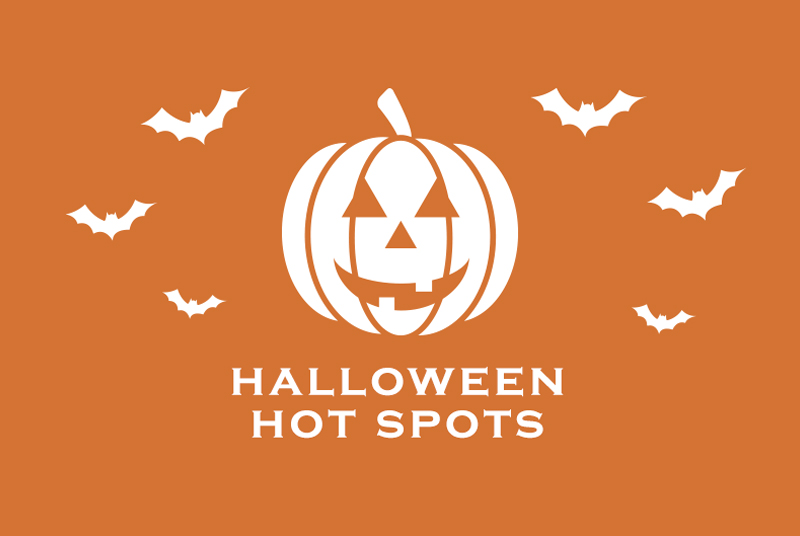 Trick or Treat? As the most frightening night of the year approaches VT reveals London's scariest parties this Halloween. 
Barts' annual 'Yelloween' party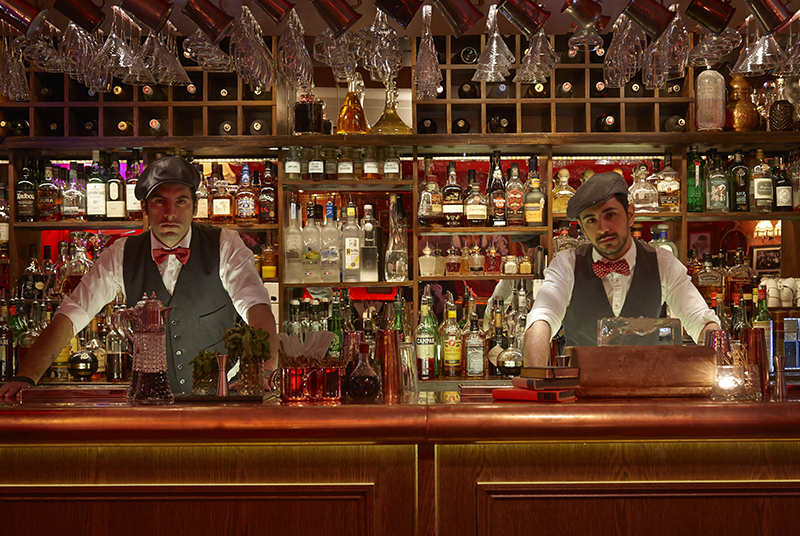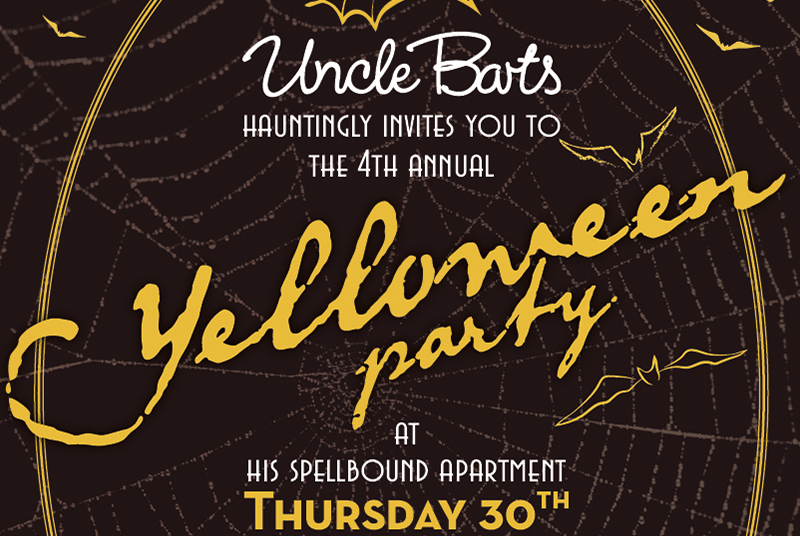 We love Barts (read our review here) so when we heard about their Halloween party we were excited. Be you devil, demon, ghost or ghoul, all are welcomed down to sip on Uncle Barts' favorite poison – champagne – for the Annual Yelloween Party at Barts this year. Taking place on Thursday 30th October, in association with Veuve Clicquot, and secretly spilling over to Friday 31st October too – for those that have not yet had their fair share of scare…
Fancy dress will be as essential as a crucifix in an exorcism, but if you arrive lacking, fear not, Barts' resident fancy dress box will be brimming with dead scary delights, from devil horns to witches hats. Then, for those that left their fake blood in the fridge, Aunty Barts will even be hosting a face painting corner that will be taking all and any requests.
Barts // Chelsea Cloisters, 87 Sloane Avenue, SW3 3DW
www.barts-london.com
020 7581 3355
DRESS: Expect frightful fancy dress fever
DATE: Thursday 30th & Friday 31st October 2014
TIME: 6pm – Late
Bunga Bunga & Cocobananas team up for a Halloween weekend of horrors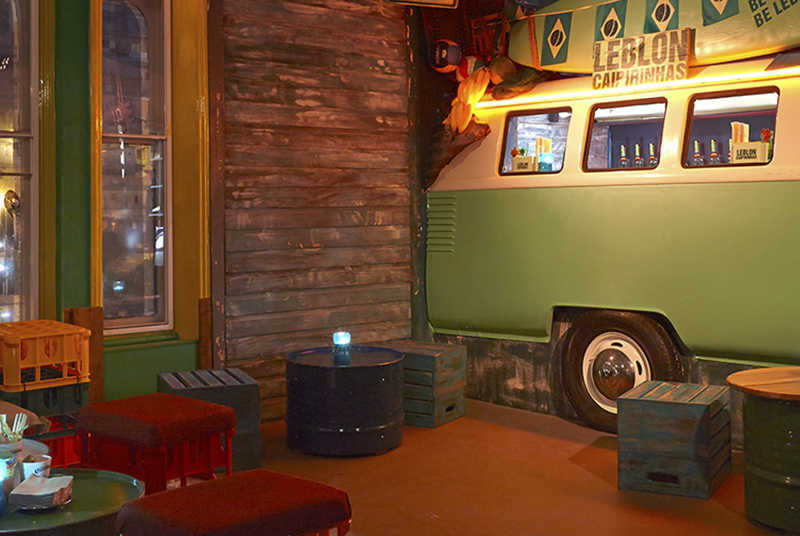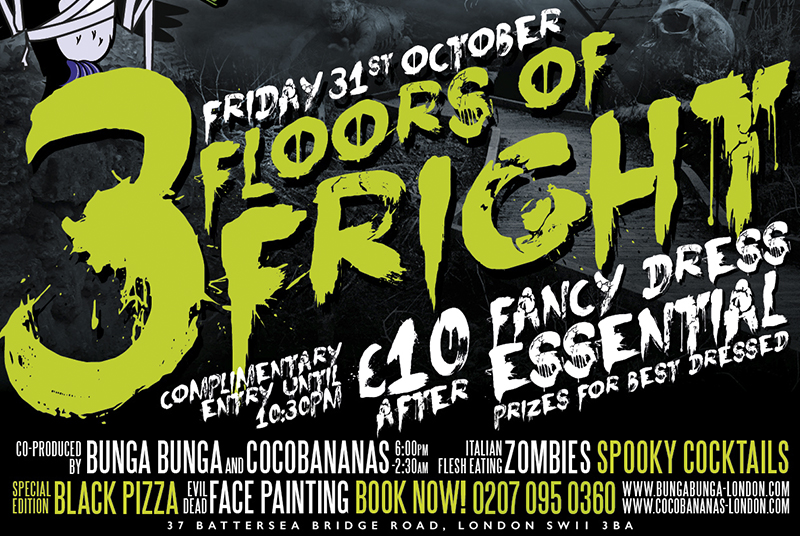 Keen never to miss out on any type of celebration, from Ferragosto to Carnivale – this year, the Italians and the Brazilians (though neither traditionally celebrating the hallowed holiday in their own country) will be teaming up to bring Battersea a bloodcurdlingly brilliant weekend of fancy dress fun and creepy cocktails.
Dress code is 'trick or treat on Howie Street' and all party-goers will be encouraged to 'Vamp' it up on both Friday and Saturday.
The summit of this scary adventure will then be the Halloween brunch, to be thrown at Bunga Bunga on Saturday 1st November. Guests can expect to be scared out of their skins, as they are seated in a dimly lit room, all blinds closed, and the music cranked up, for some serious Halloween-a-oke to be hosted by Bunga Bunga's resident DJ John 'dragoween' Sizzle, alongside a soundtrack of horrifying hits, to be enjoyed over a 4 course meal and trembling tumblers of prosecco.
Bunga Bunga // 37 Battersea Bridge Road, SW11 3BA
www.bungabunga-london.com
020 7095 0360
Bunga Bunga & Cocobananas:
DATE: Friday 31st October 2014 – Saturday 1st November 2014
TIME: 6.00pm – 2.30am
Bunga Bunga Halloween Brunch:
DATE: Saturday 1st November
TIME: 12pm-5.30pm
TICKET: £38 per head from 11am-1pm, £48 per head after 1pm second sitting
Discopath at Disco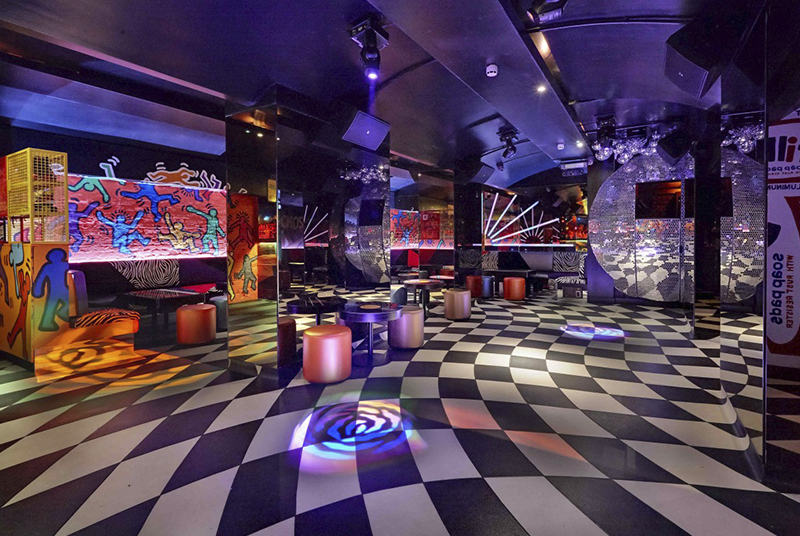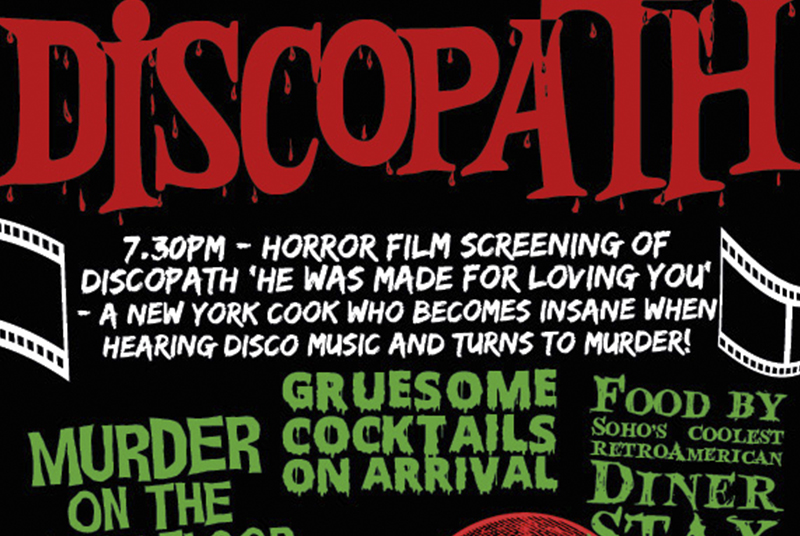 This year, in honour of the world's favourite hallowed holiday, and the decade in which not only DISCO was born, but also in which some of the best and most iconic horror films were ever created, on Friday 31st October, DISCO will be screening a spine-chilling and famously frightening, 70s style cult classic, DISCOPATH!
The night will begin with guests checking in, (Pan Am style of course) before taking their seats for the fabulously retro and truly terrifying interactive film screening. During which, they will be served a selection of blood-chilling beverages, by Duane Lewis' hunters and victims…
Food from a specially designed Retro Discopathe menu will also be served before and during the film, courtesy of Stax Diner, along with an abundance of alcoholic 'Hard Milkshakes'. A special 'blow your head off' Belvedere Vodka cocktail will even be created for the night called 'Death by DISCO', that will contain more chocolate than the most successful 'trick or treat' trip.
Once the film has come to an end, all those who haven't run home to hide under the covers, or been killed off by the Discopath, will be welcomed to stay for a Freaky Friday night in Funky Town, as we commit 'Murder On The Dancefloor' into the early hours. There will be roller skating table service, a deadly dance-off competition, prizes for best costumes and some sinister surprises and ghoulish giveaways to be revealed on the evening…
DISCO is an underground boîte inspired by the 1970s Manhattan disco movement. Guests are greeted at a Pan Am-inspired lounge where air stewardesses issue boarding passes and check personal items into the cloakroom via a conveyor belt.
So hit the haunted cinema and then raise hell like a Discopath on the dance floor till dawn!
Disco // 13 Kingly Court, W1B 5PW
www.disco-london.com
020 7036 0609
DATE: 31st October
TICKETS: £20 Earlybird (Book here) or £25 On the door
TIME: Doors open at 7:30 & Club night from 10
80s Slasher Mash-up at MAGGIE'S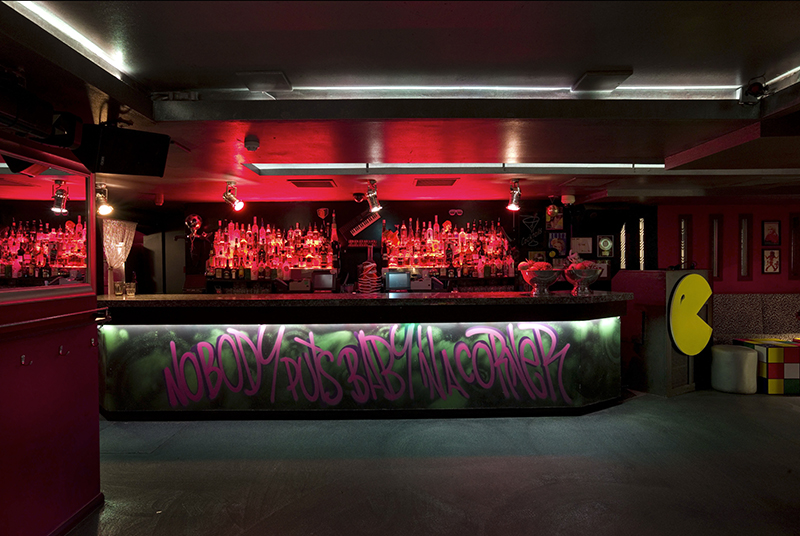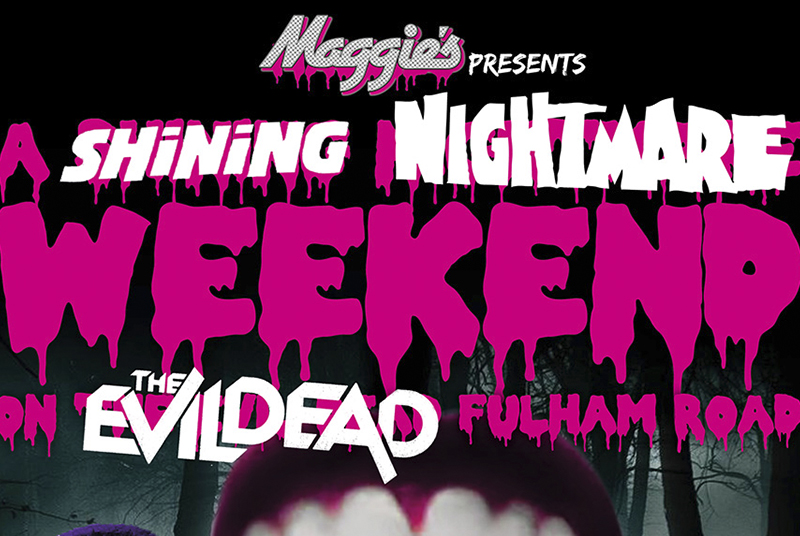 This Halloween will see Maggie's in Chelsea haunted by timeless classics and terrifying flashbacks, from frighteningly horrifying films such as 'Lost Boys', 'Shining' and 'The Thing'!
So if you fancy a Nightmare, then on the 'Evil Dead' Fulham Road you can expect to enter a thrown together film set of rusty wire garlands, gunky sacks of eyeballs, and bloodied hanging knives and axes. There will even be DVD screenings of the best scenes, showing the worst bits from all of the above murderous movies.
Naturally, dress code for this fantasy film fest will be frightful fancy dress –
'Gremlins', 'Ghostbusters' and 'Hellraisers' all welcome! The best dressed boy and girl stand to win the club's top prize of a Maggie's Fish Bowl filled full of Belvedere Vodka and other potent poisons (worth £295), and of course are of the haunted old school mantra of no effort no entry with apply!
Maggies // 329 Fulham Road, SW10 9QL
www.maggies-club.com
020 7352 8512
DATE: 31st October
TICKETS: £20
TIME: From 10:30
Dr Frankenstein at Mr Fogg's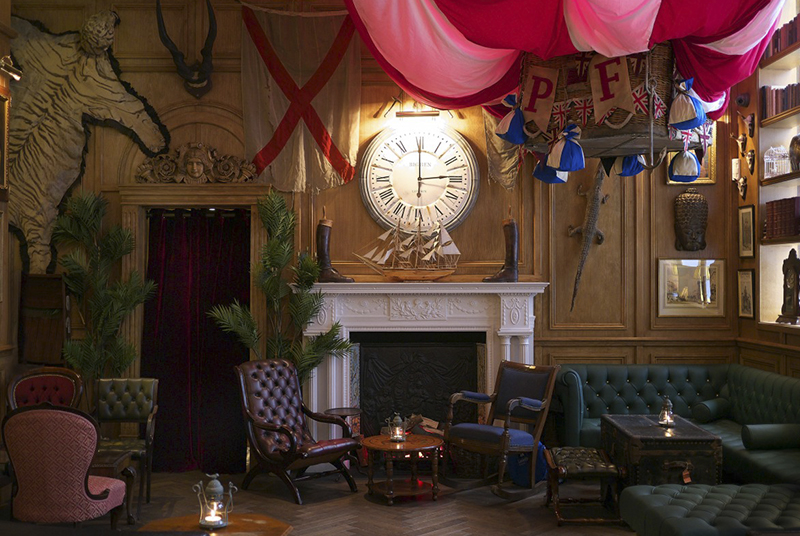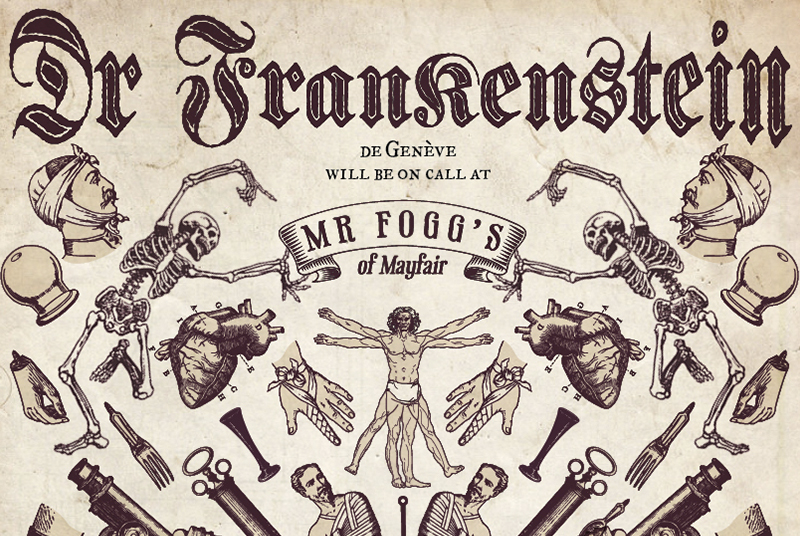 This Halloween Mr Fogg will be welcoming his dear friend Dr Frankenstein to his hallowed halls hidden on Bruton Lane, for a full week of unorthodox scientific experimental cocktail making and alarming alchemy, from Tuesday 28th November till Saturday 1st November. We're not sure Mr Fogg has quite realised the twisted treats that lie in store courtesy of the good doctor, but he is sure to get a frightful surprise on his return.
Guests can expect bell jars brimming with brain parts and eye balls, bubbling cauldron concoctions, smoke and steam screens 'fogging' up the bar and windows, and even medically miscellaneous misdemeanours, in the form of a spot of eerie entertainment from Frankenstein himself as he sets up his new laboratory.
In keeping with the surgical set, the barman too will of course be dressed as Victorian scientists, with a trick or two up the sleeves of their white coats.
So, for a fright from Frankenstein, sample a spot of science at Mr Fogg's.
Mr Fogg's // 15 Bruton Lane, W1J 6JD
www.mr-foggs.com
020 7 036 0608
DATE: Tue 28th October – Sat 1st Nov
Halloween feast at The Shed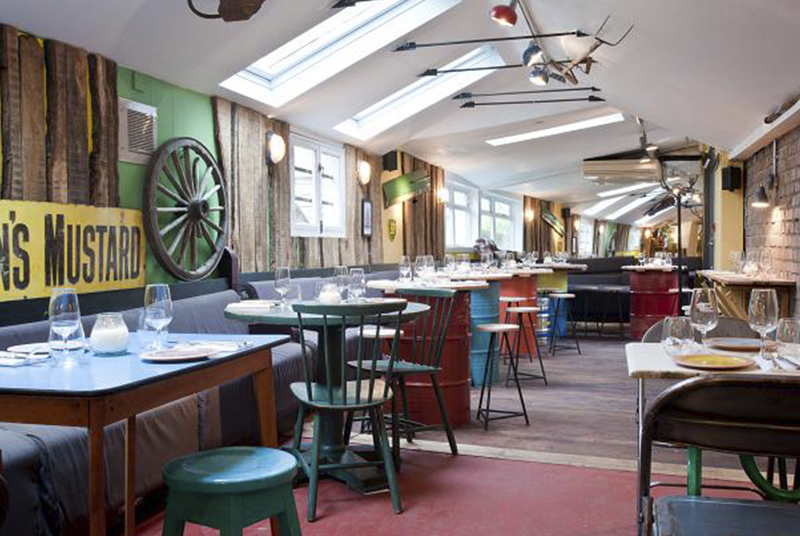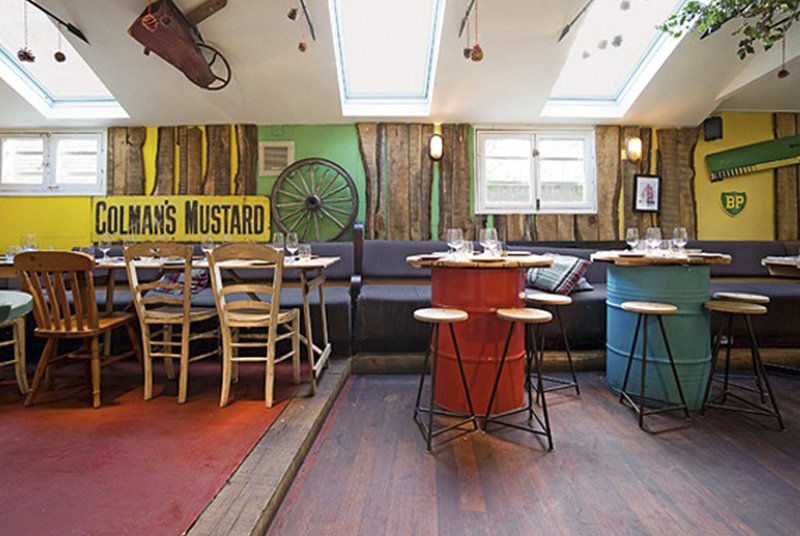 The Shed, Notting Hill's stylish and local restaurant offering superb seasonal and locally foraged cuisine, have created a wickedly delicious menu for the most devilish night of the year, Halloween. So this year forget hiding under the bed and hide inside The Shed instead!
Halloween at The Shed will be the perfect place to indulge your naughty side and taste some of the most mouth-watering Halloween themed dishes including Deviled Beef Heart, Smoked Green Sludge Soup, Raw venison and Black Gnocchi. The menu promises to be full of treats and no tricks.
The Shed // 122 Palace Gardens Terrace, W8 4RT
theshed-restaurant.com
020 7229 4024
[Images courtesy of Barts, Bunga Bunga, Disco, Maggies, Mr Fogg's, The Shed & BOBO Social]