Review: Iberica Farringdon //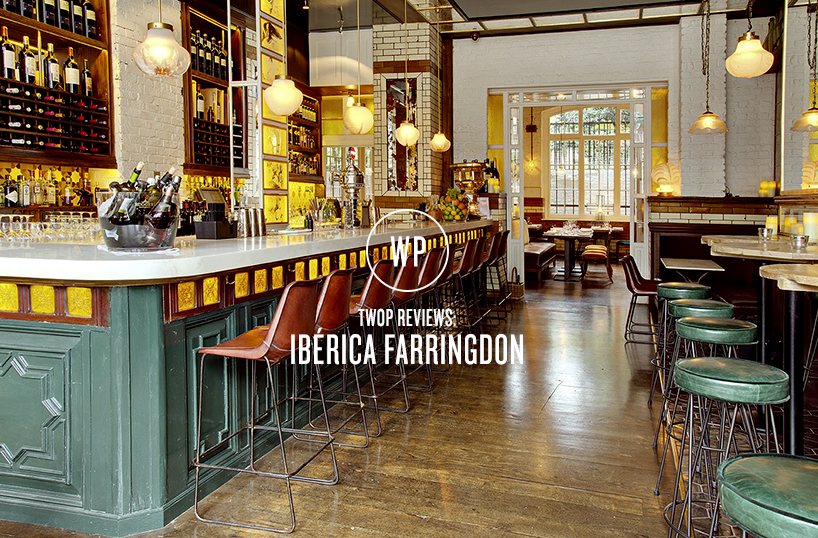 We recently put on our glad-rags and booked a table at Iberica, Farringdon. Here's what we thought of London's little slice of Spain:
Good tapas can be hard to find, even in Spain! Sometimes Bravas are cold, meats are greasy and the portion sizes can be a joke! However Iberica seem to have it spot on.
We visited the Farringdon branch for a girlie catch up. As you walk in you're greeted by hanging Spanish ham, a beautiful bar and a modern European ambience, unlike a lot of tapas bars the noise of people talking isn't overbearing and there is nothing 'too much' about this place – it's comfortable, classy, sophisticated and relaxed all at the same time.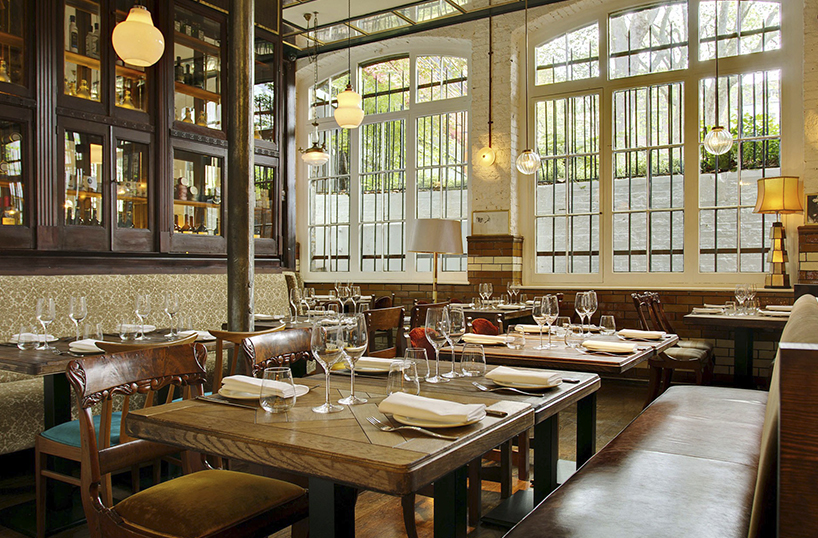 Being four hungry and alcohol thirsty girls it didn't take long to order our first round of cocktails and create our long list of orders from the menu. Nat (token veggie) took charge of ordering all our non carnivore options which included a traditional Spanish omelette, asparagus with manchego, onion confit and true oil toast, cheese croquettes and potatoes with spicy brava (obviously we had to have these). On top of this we had fried chorizo lollipops with pear alioli sauce, fried fresh squid and twice cooked lamb, marinated cherry tomatoes and red peppers. The portions were perfect for sharing (and caused no fighting) and the atmosphere was buzzing. Unfortunately service was a little rocky as it took forever to pay, but this was quickly forgiven because of a very apologetic manager and a free round of cocktails, hoorah!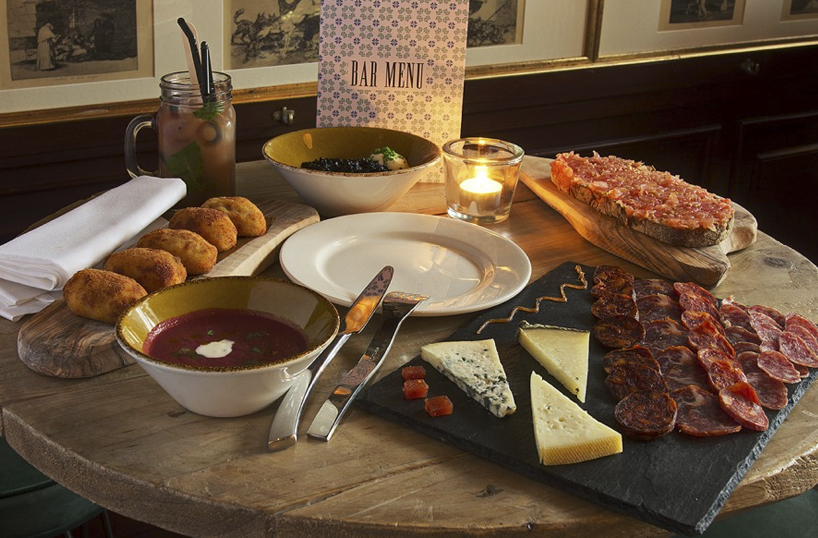 Overall the experience was brilliant – tasty Spanish tapas, delicious cocktails and the oh so European ambience in the restaurant made it the perfect backdrop for a good catch up as we hadn't got together for a few weeks so has masses to talk about! Iberica gets a big fat thumbs up from us.
There are a few Iberica restaurants in the chain in London and one in Manchester. Whichever you choose I would definitely recommend booking as they are always super busy with a two hour table limit at key times of the day. For more information and bookings view their site here: ibericalondon.co.uk
—
Client Friendly: Fine for wining & dining
Affordability: A little treat ££
Nearest station: Farringdon
Dress code: Glad-rags required
Best for: Schmoozing
Words by – Vanessa Toby
[Images courtesy of Iberica]