Pergola on the Roof //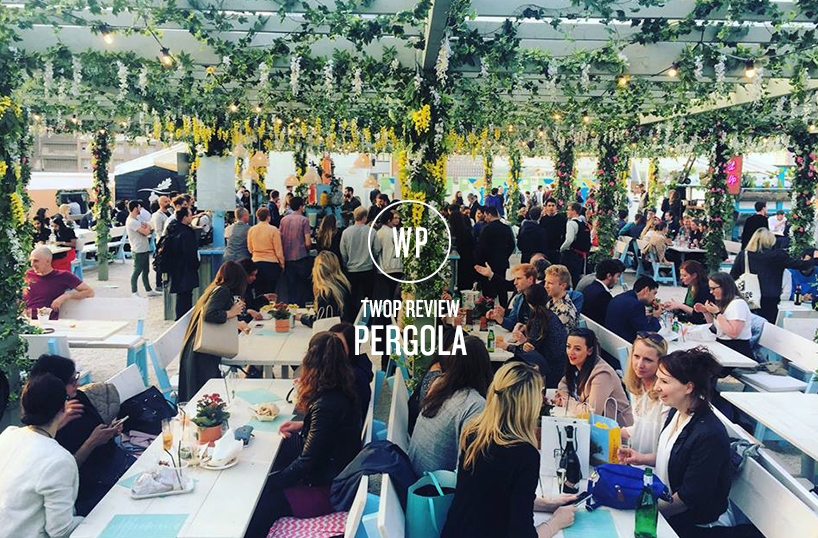 Dalston and Peckham aren't the only rooftops where you can sip cocktails and gorge on great food as the sun sets over London town. In Wood Lane, sitting high on a multi-storey car park at Television Centre, is the latest summertime hideaway. Here guest writer Sophia Chettleburgh reviews Pergola on the Roof.
Having become a huge fan of the rooftop craze that has hit London over the last 5 years, I jumped at the chance to visit Pergola on the Roof recently for a friend's birthday. However, as the day approached and our far from summery weather continued to blast us with heavy rain and moody skies, the idea of being outside – and 16 floors up – started to seem less and less fun.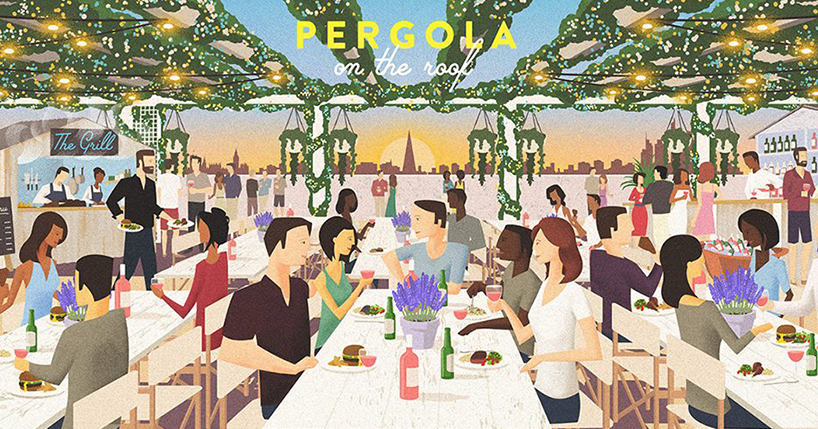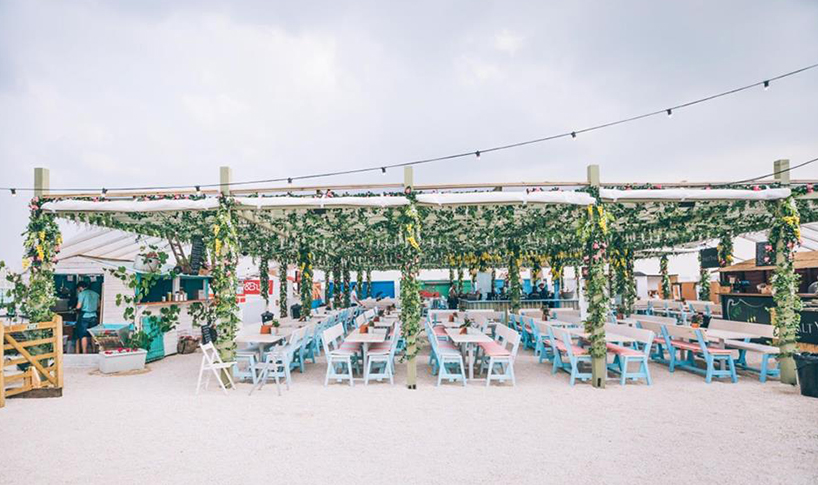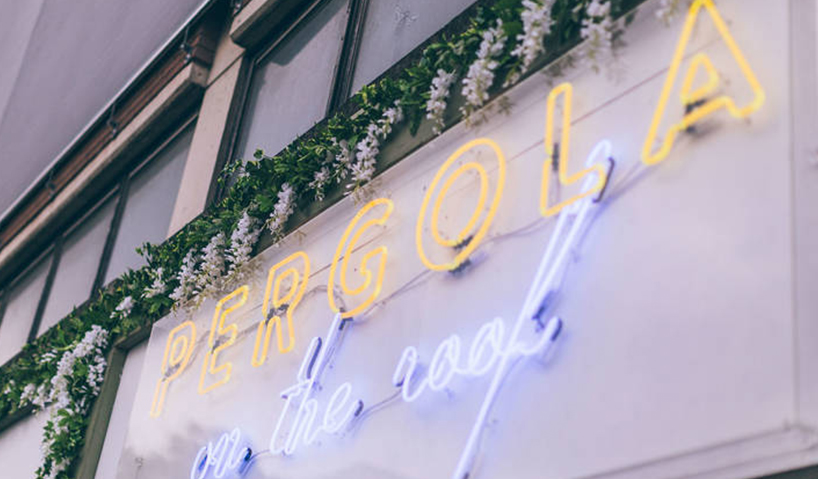 After brushing the blues away on the blustery Friday evening, I got dressed and headed into London to meet my friends on the roof. Located directly opposite Shepherds Bush's famous landmark (by landmark, I of course mean Westfield), the entrance to Pergola on the Roof could quite easily have been mistaken for some pretty wall art, protected by two rather large bouncers. There was a small queue to get in but it dwindled in an instant and before I knew it I'd hit the 'floor 16' button in the elevator.
Stepping out of the lift I was met by the scent of grilled food and the hum of socialising Londoners. The pergola itself was stunning; furnished with Mediterranean-inspired benches and wooden pillars covered with hanging flowers and lights, it instantly conjured up holidays spent in Spain and Italy. Much to my surprise (and delight) the whole pergola was covered with clear corrugated roofing – which meant escaping any rain whilst still being able to enjoy the warm glow from the sunset.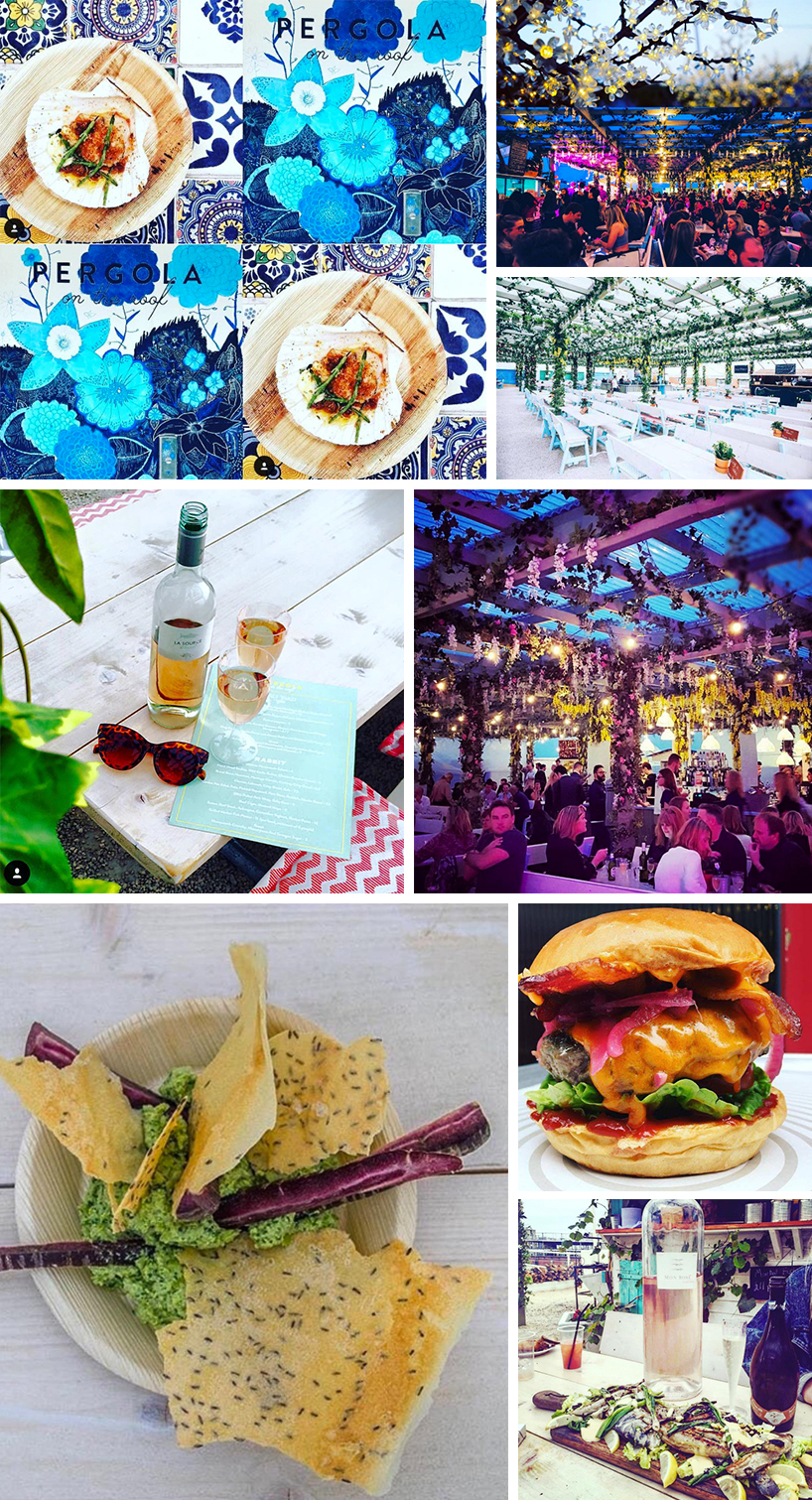 My friends were waiting eagerly for me to arrive so that we could claim our free complimentary drink and join one of the 4 food queues; Rabbit, Lecoq, Salt Yard or Patty & Bun. Being a pescetarian, my heart sank slightly when I realised that my choices were going to be reduced significantly. However, a Patty & Bun Portobello 'Dig It' Mushroom burger and a Salt Yard battered Courgette Flower later, I was a happy girl. The food wasn't exactly cheap, but pretty much what you would expect for London prices. Drinks were more reasonable, with a bottle of prosecco costing £25.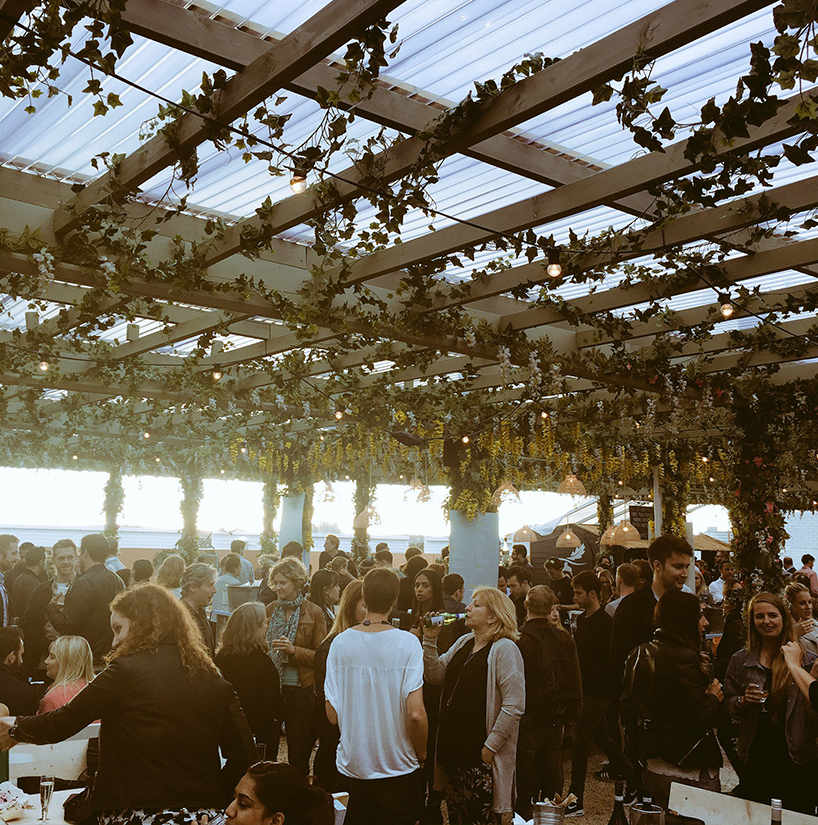 Due to large parties and reservations, there weren't many places for us to sit down and bask in the last few hours of sunlight, but we found an outside area complete with fleecy blankets which kept us relatively warm during our visit. The general atmosphere and feel of the place was really relaxing and enjoyable.
It's such a simple idea and yet it works so well; a sunset, wine, delicious food and great company – what more could you want? A lovely place to visit with friends, family or partners.
Pergola on the Roof is running until 29th August 2016. For more information visit the website here.
Client friendly? Not right for talking shop
Affordability? Budget-happy £
Nearest station: Wood Lane/Shepherds Bush
Dress code: Dress cool
Best for? A relaxed night out / Lazy days
————
Words by – Sophia Chettleburgh
Visit Sophia's portfolio here to view more of her work. Alternatively ask her questions on Twitter here.

Images © Sophia Chettleburgh / Pergola on the Roof