Review: sketch Afternoon Tea //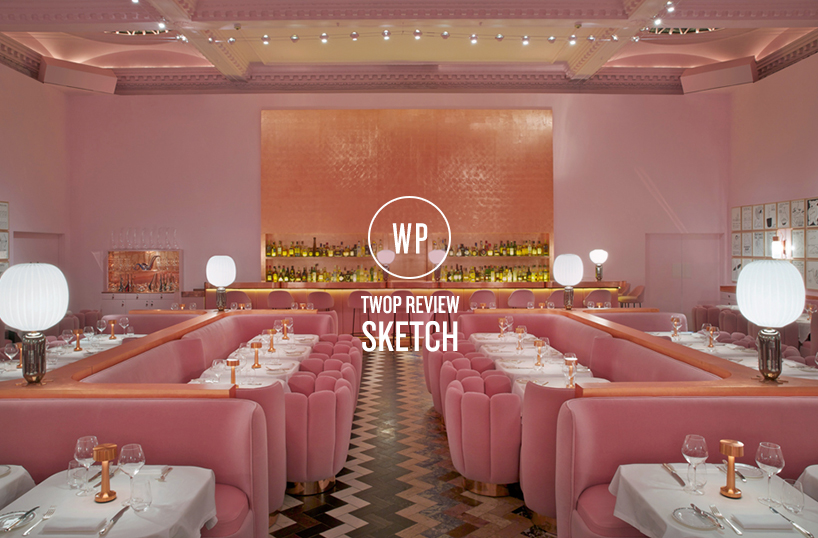 Join us as we frolic around a tea room set within an old Georgian town house, equipped with toilets disguised as alien's eggs, creative food and powder pink decor. Read our review of sketch.
To me afternoon tea has always been a treat. As you may be aware, I do spend a lot of time dining out, but where I would go out for brunch, lunch and dinner on a regular basis, I wouldn't say I spend a lot of time sipping tea and eating small sandwiches. To me it's a luxury not a necessity, so when I do indulge in afternoon tea I expect it to be wowing and something different to the norm, which sketch definitely is.
We walked through the front door of the beautiful Mayfair townhouse, set back from the hustle and bustle of Regent Street on Conduit Street, to be met by a hopscotch game on the floor and ladies wearing pastel pink dresses. Giving our name and reservation we were guided through mysterious looking rooms, all with their own style and story, until we arrived at our destination – the Gallery.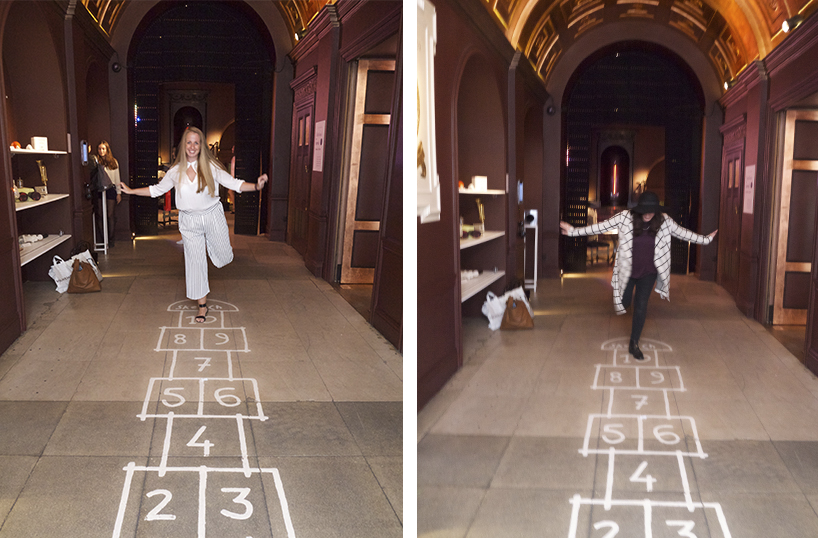 The room itself can be summed up in one word… Pink. But it's not just the colour of the room that makes this space special. Think Grand Budapest Hotel meets Barbie's Dream House. Velvet chairs and clean white table dressings grace the floor space as turkish delight coloured walls play backdrop to doodled framed artwork which surround the room. The back of the room has a glorious copper panel set behind a beautifully crafted bar where more velvet comes into play. Copper fittings and table lights are scattered around with thoughtful detail set under classic ceiling domes and roof details.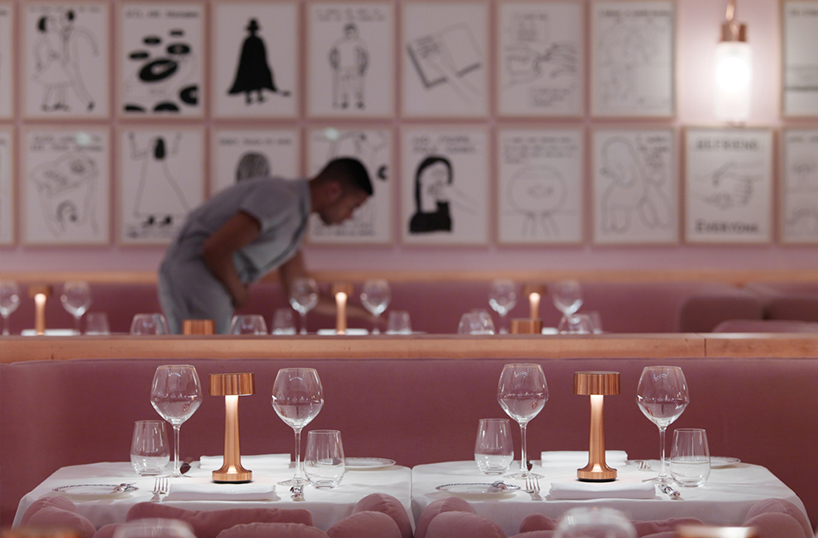 The masterminds behind the interior splendour are Turner prize nominated British artist David Shrigley and the brilliant Iranian (no bias from one Iranian to another) architect and designer India Mahdavi. Mahdavi has created a backdrop of soothing, monochromatic and comprehensive interiors which compliment the avant-garde fittings and styling of the room. Shrigley has turned an entire restaurant into his canvas for his biggest exhibition of original drawings yet, transforming the Gallery walls with 239 pieces of artwork, forming the largest group of original drawings ever exhibited. The classic design from Mahdavi deliberately contrasts with the playful and witty art works on the walls by Shrigley. Speaking of the room Shrigley explains "People are free to ignore the artwork and just focus on the food if they like," he said, also explaining that another advantage of dining in the pink room is that "You get given cakes while you're doing the installation."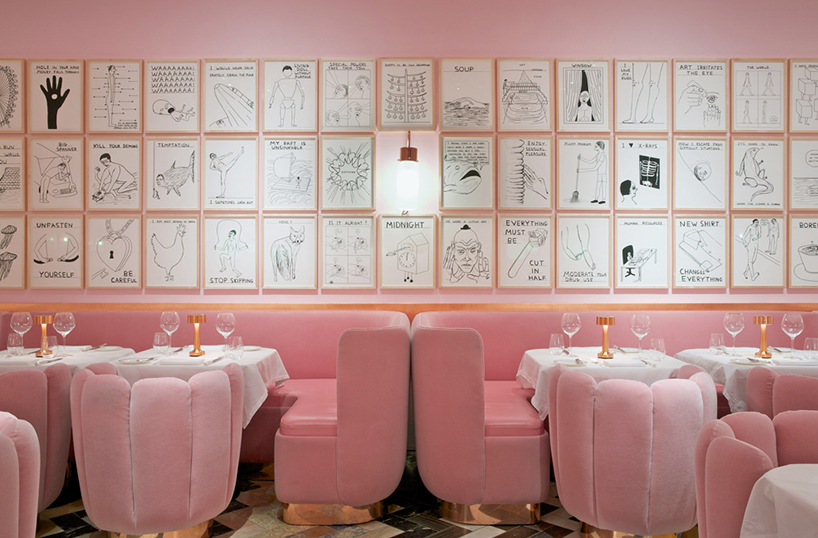 And, as we discovered, this exhibition doesn't stop with the walls, it continues onto the tables. The crockery, also designed by Shrigley, gives a nod to Alice and Wonderland with distinctive text displaying humorous references to location,  and interactions with the food on offer.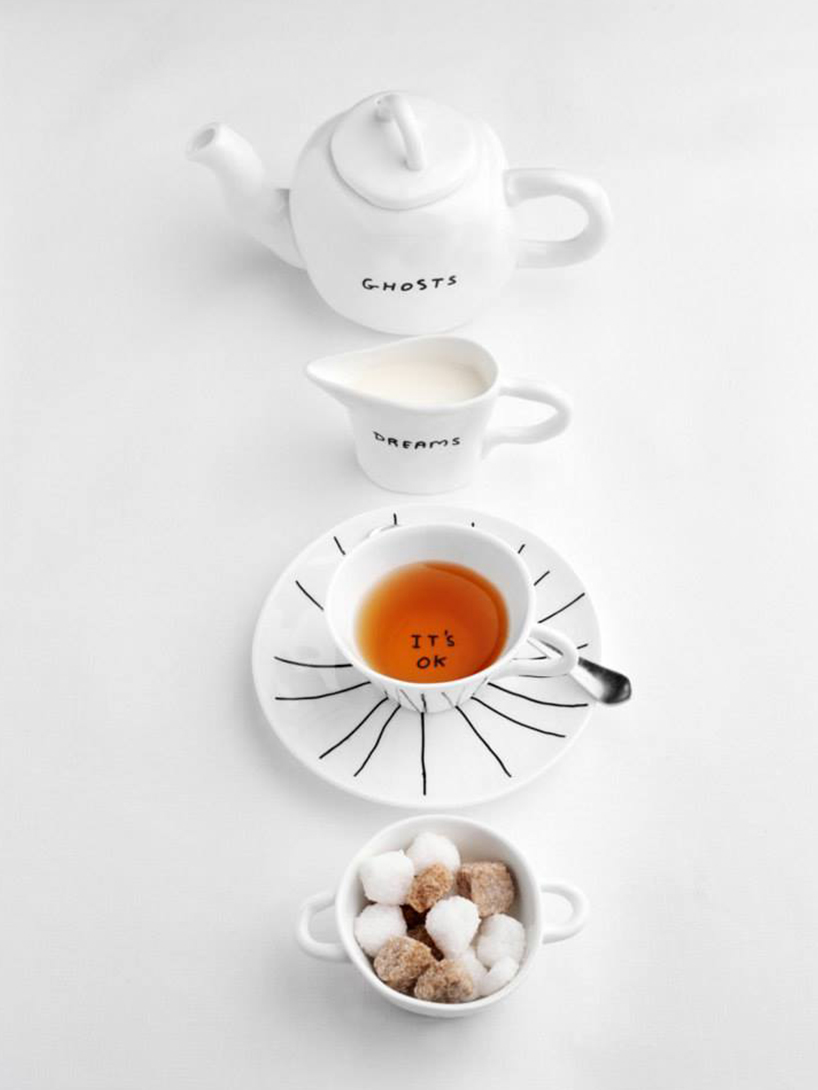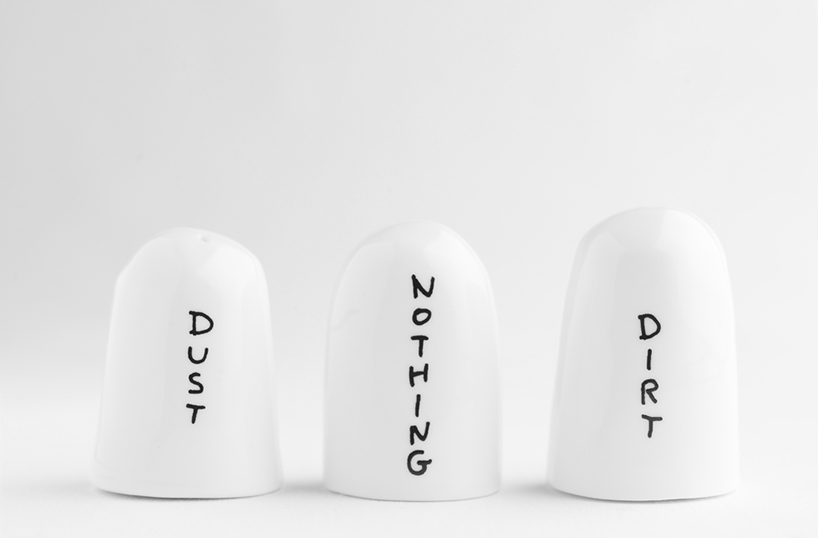 After a quick look at the menu and while sipping on oversized glasses filled with rosé champagne (we had to go with the theme of the room, would be rude not to…) we were asked to choose a tea flavour of choice. Soon after a trolley was wheeled out a member of the attentive service team bearing tea and nibbles. A joyous tower formed of three layers of indulgence was presented to two hungry girls with eyes sparkling at the glorious sight.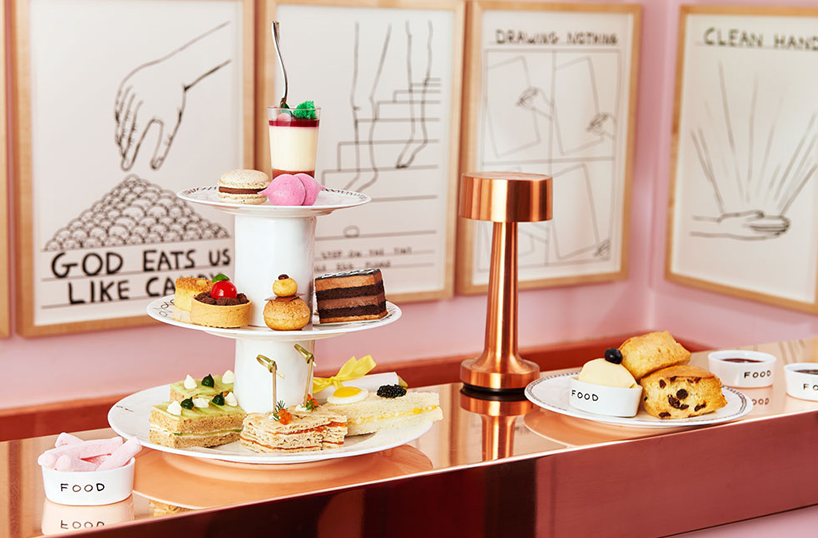 A layer of sandwiches consisted of egg, smoked salmon, cheese and cucumber. The second layer consisted of small patisseries, tarts, opera cakes, jellied sweets and chocolate followed by a third layer of macaroons and cheesecake. This might appear to be a usual afternoon tea offering, but each of the elements that formed the tower had a modern and creative twist. For example the egg sandwich came topped with a quails egg and caviar and the warm mozzarella sandwich was served as a present, tied with a bow. After graciously (who are we kidding, we wolfed these down) finishing the tower we were asked if we would like a refill of any of the layers. "Yes" was the answer and we enjoyed another round of treats. After topping up our tea pots and champagne glasses we were given warm scones with clotted cream and fig and strawberry jam. Delicious.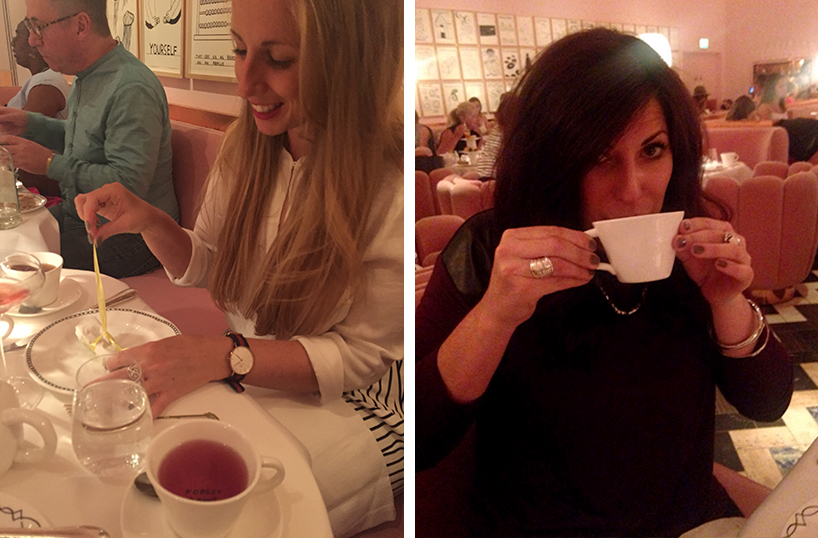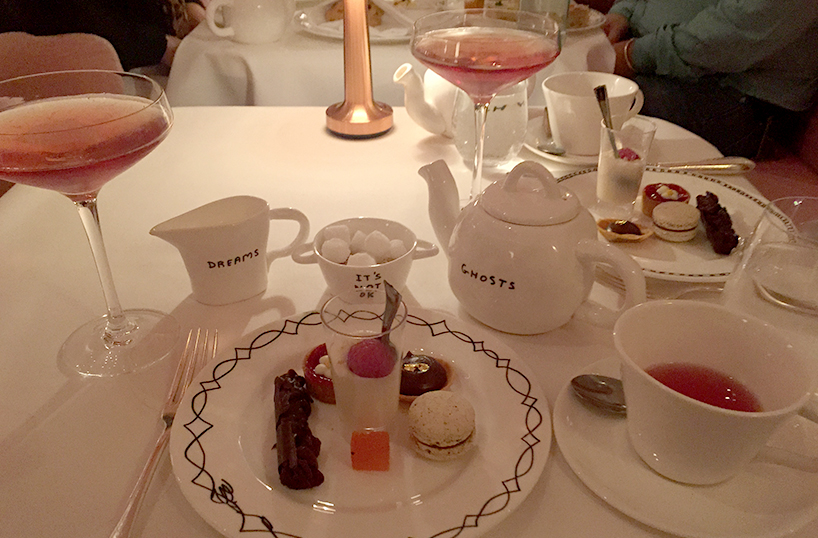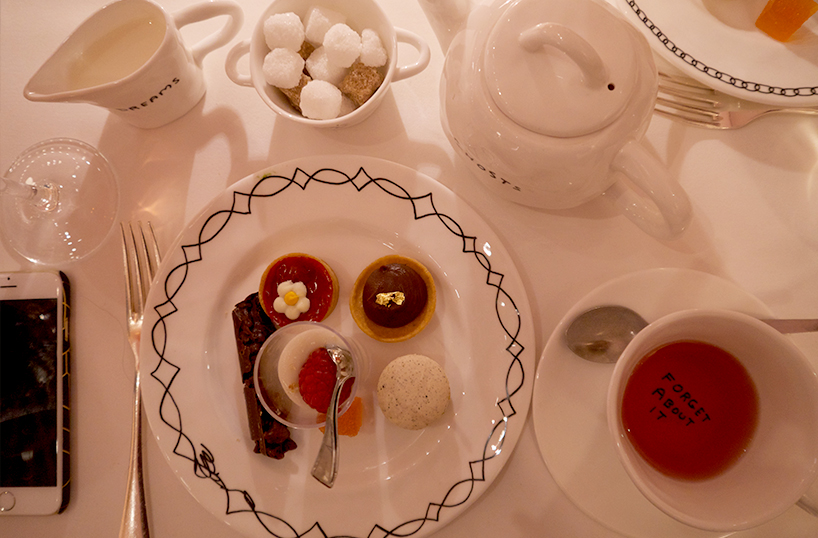 In addition to lovely food and a great setting, fashion designer Richard Nicoll has created bespoke uniforms for the Gallery staff to wear. For the ladies on reception, the design is a play on Nicoll's signature T-shirt dress silhouette; for the waiters, a smart, grey boiler-suit. Just charming.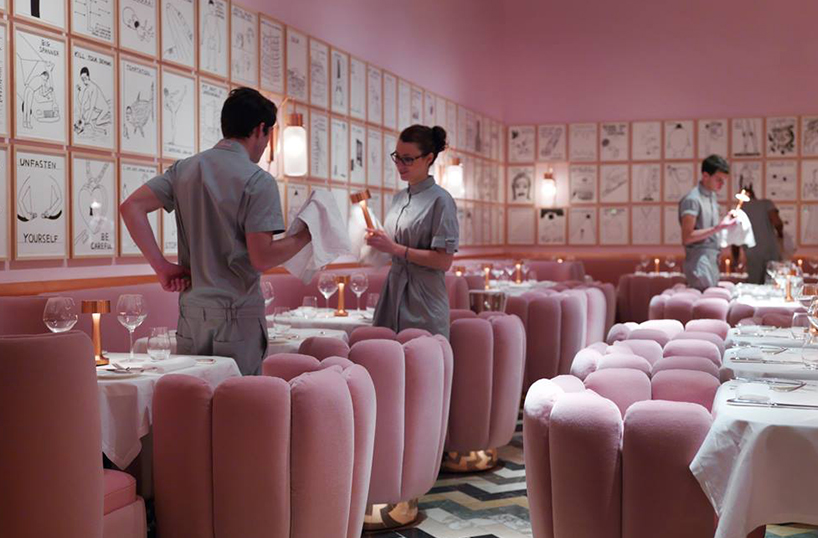 After eating we went to explore. The whole building offers unique, strange but wonderful worlds, a truly over the top gastronomic playground for the curious adults among us. Make sure you take a trip to the toilets where multi coloured ceiling lights set the scene for egg shaped pods that talk to you as you enter. I've never seen anything like it!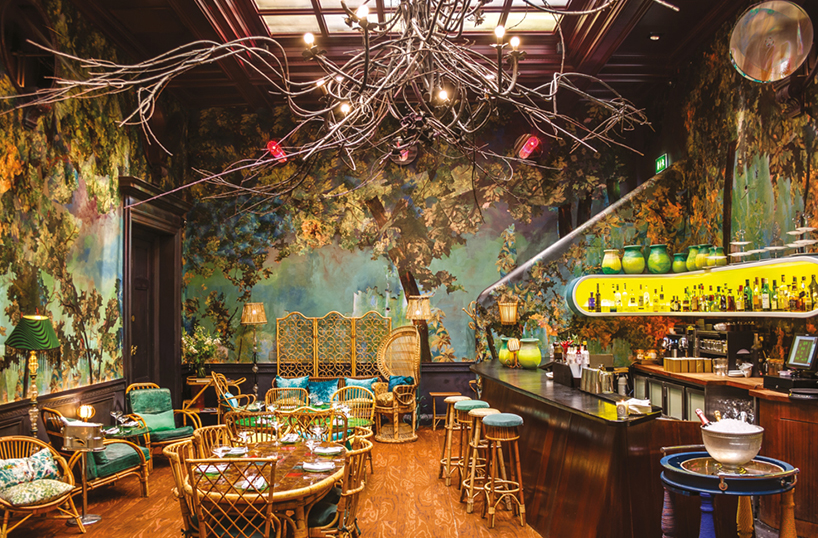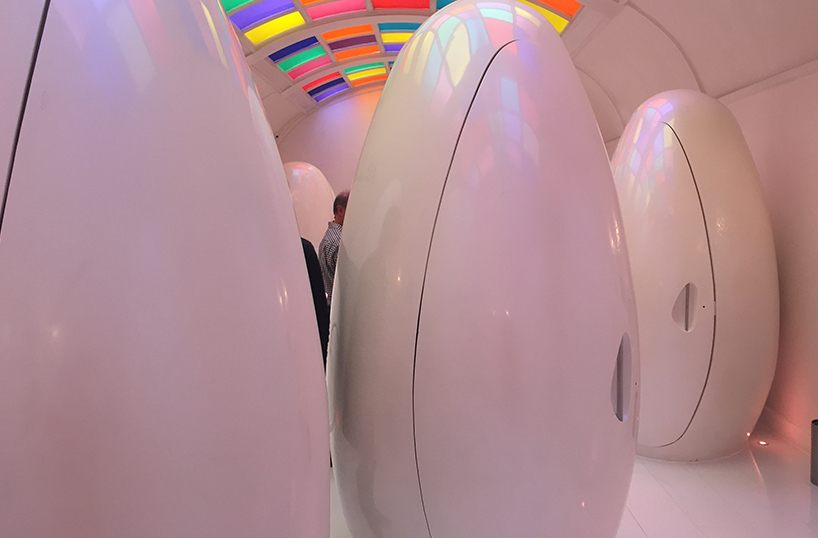 12 years since it opened and it's still as busy as ever, despite the critics who declared the venue to be a novelty which would never last. The multi layered house is a sensory overload with abstract artwork, curious food and crazy decor. They take risks, it's definitely out there, but boy do they pay off! Although the bill may be enough to make your wallet cry, it's on par with similar offerings from Claridge's and a wonderfully fun alternative to their somewhat traditional high tea. So grab your mum and take her for an afternoon treat with the 'wow' factor. We'll be back for more frolics in the near future!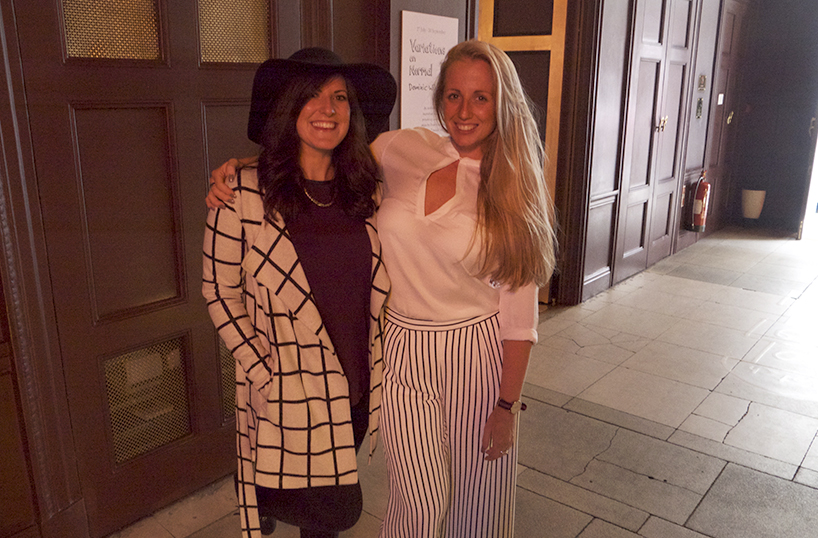 To view the menu have a look at the PDF here. For bookings and enquires visit the sketch website here.
—
Client Friendly: Client-wooing
Affordability: Ouch, sorry wallet £££
Nearest station: Oxford Circus
Dress code: Dress cool
Best for: Schmoozing
Words by – Natalie Jahangiry
[Some imagery courtesy of  sketch]