Review: Bob Bob Ricard //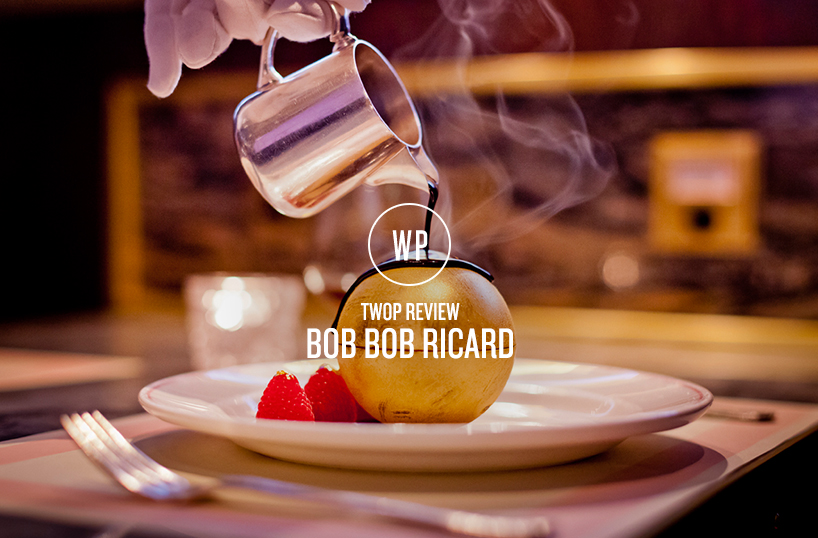 We take a trip to the very opulent Soho eatery, Bob Bob Ricard. A one-of-a-kind restaurant equipped with champagne buttons and scrumptious food. Intrigued? Find out more below.
If I had to describe Bob Bob Ricard in one word it would be opulent.
Opulent
ˈɒpjʊl(ə)nt/
adjective
1. ostentatiously costly and luxurious.
2. "the opulent comfort of a limousine"
Opulent because it is costly, but luxurious. Over the top, but fun. And let's face it the champagne button (more on this later) is a gimmick, but it's quite cool. It isn't a new venue, but it had been on my hit list for a while so when a group of us organised a catch up dinner I jumped at the chance of booking a table at the gold clad manor.
Set in the heart of Soho Bob Bob isn't hard to find. It's warm, comforting lobby is appealing when entering from the hectic street outside. We were seated in the red room downstairs and were immediately greeted by a charming waiter, dressed in a pink waistcoat. The Russian / British (who knew that was even a combination that worked) interiors boast extravagance in an enthusiastically unusual way creating a warming ambience with bustling atmosphere. The 20's style inspiration has been continuously followed through from room to room and table to table. Talking about tables, the booth style seating areas are also well considered with beautiful gold lamps, leather seating and small curtains on railings to separate each section. Every, yes every, table also comes with a button that simply reads 'press for champagne'. I don't know what I was expecting when we pressed this, maybe a champagne only waiter who literally runs to the table bottle in hand? But it was a little underwhelming when we pressed the button and waited 5 mins for our normal waiter to arrive and ask if we wanted to order food. In saying that, it is fun and obviously works as the venue is famous for pouring more champers than any other restaurant in the country!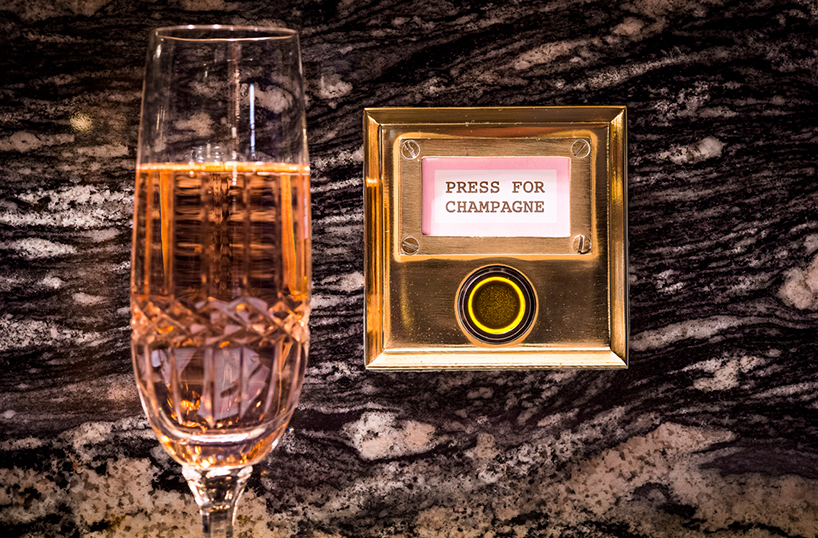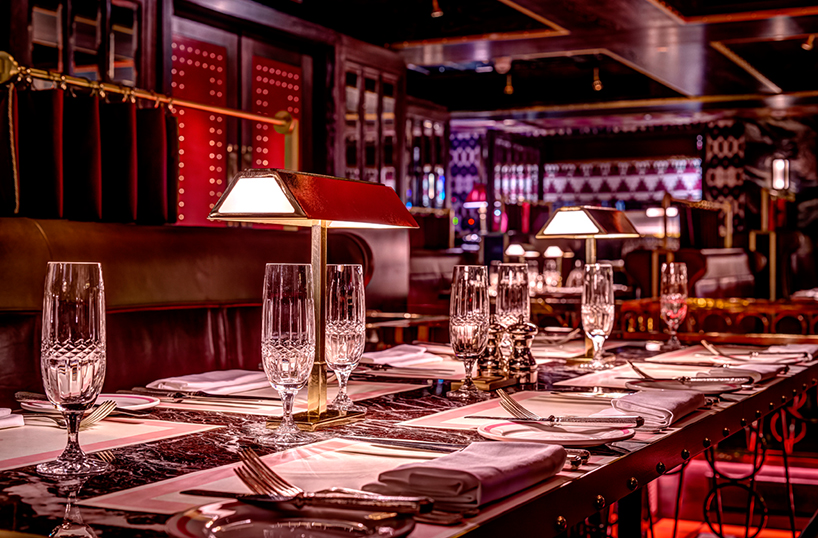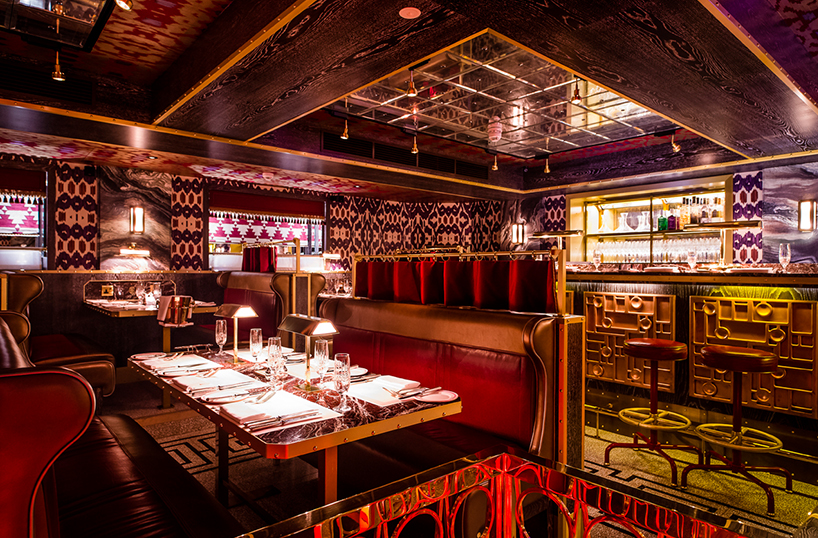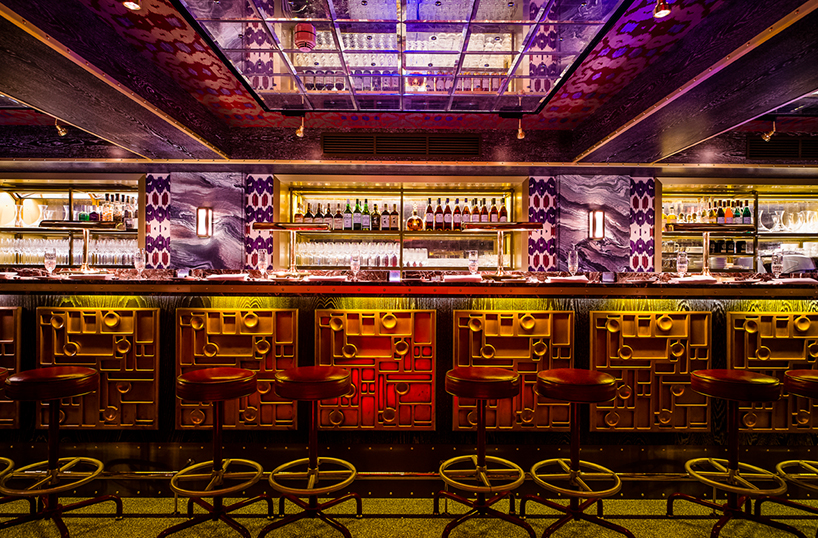 The food on offer skips between Russian and British cuisine, could we even throw in a wider European flare also? Probably. The menu is split into starters, caviars, oysters, mains (meat, fish and veg) and desserts with Russian inspired dished clearly marked with an 'R' to the left. There's even an area dedicated to vodka shots at -18degrees c, but we weren't brave enough to try this! The dishes themselves seem to represent some of the best classic combinations each country has to offer such as wellington, pie, steak, kiev, but these aren't your classic pub grub offerings, rather their sophisticated older sister. Beef wellington is served containing 28 day aged fillet of scotch beef. Pies come with fillings such as champagne and truffle (ironically this dish is named 'Humble Pie'), chicken mushroom and champagne or smoked haddock, prawns, mussels and salmon. But for £18.50 a pop you should hope so. In saying that 2 of our party had pies and they were pretty scrumptious. Tartare is created with venison steak and topped with quail egg (and even caviar if you fancy) and the kiev is made with corn fed baby chicken, stuffed with sweetcorn mousse and finished with a cranberry and red wine sauce… you get the idea.
I had the Stinking Bishop Cheese Soufflé £9.50, Champagne & Truffle Humble Pie £18.50 and topped off the meal with the incredible signature dessert called BBR Chocolate Glory. At a hefty £12.50 this dessert had to be good, and boy oh boy was it! In true theatrical style I was presented a golden ball which dissolved as the waiter poured molten hot chocolate over the top. The playful pudding was truly delicious, which could easily have been shared between two people… but I was being greedy and scoffed it by myself. And of course we accompanied our meals with champagne, which comes by the glass from £13.95 or by the bottle from £65.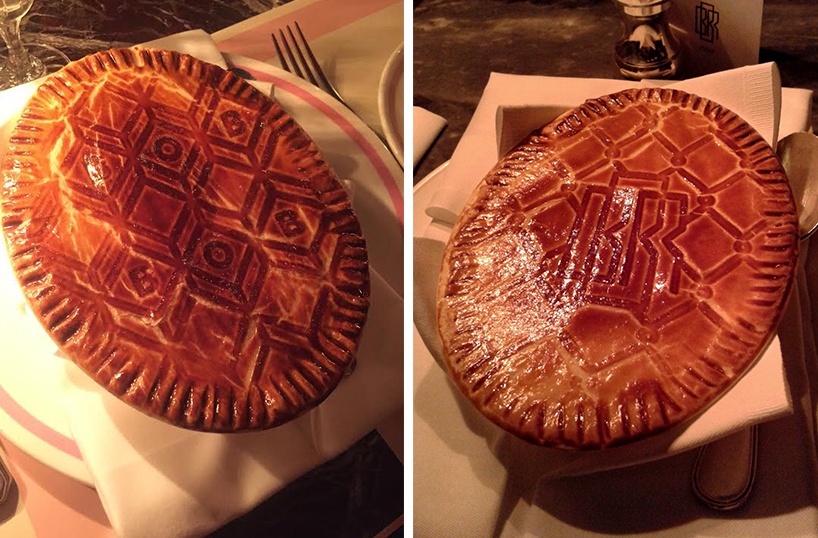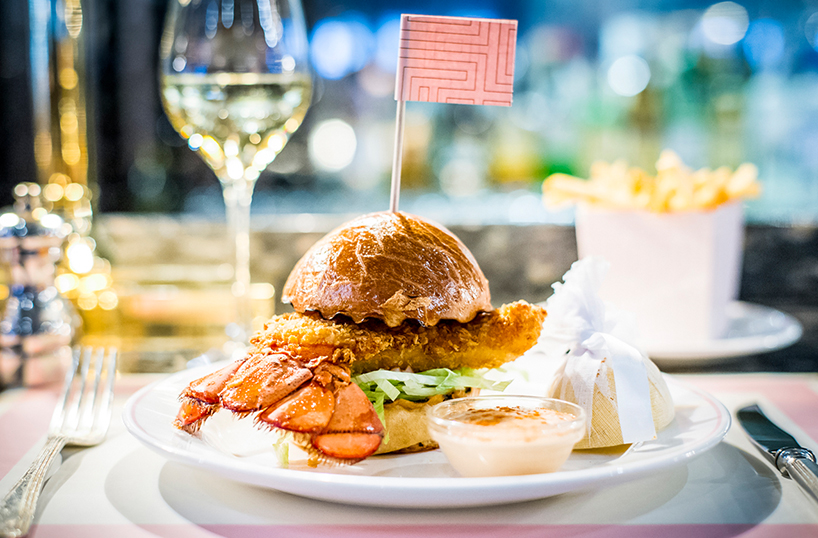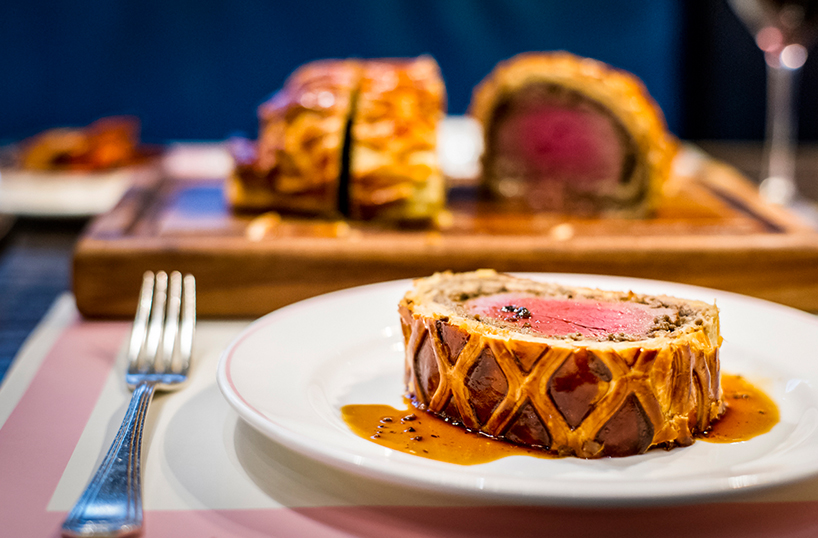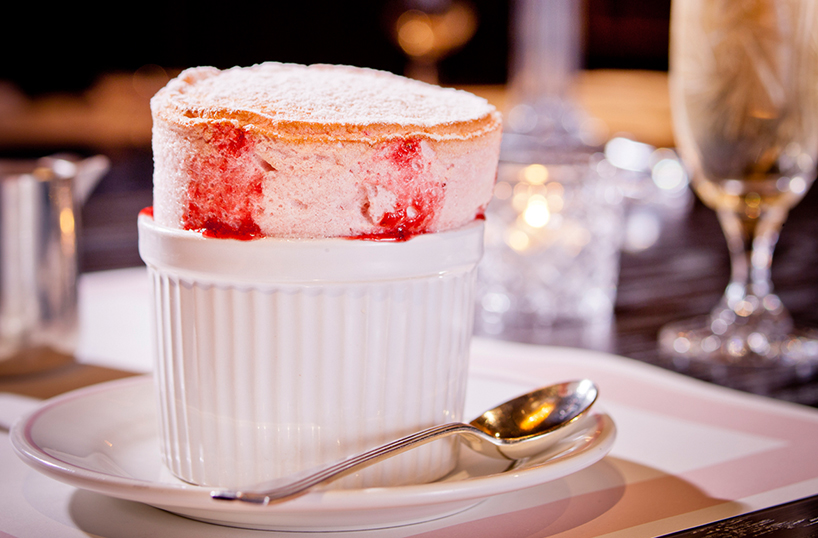 This venue is full of character, and has been adopted as a popular hotspot by businessmen, celebs and Londoners alike, all looking for something different that will impress the folk they take there. Great fun, but rather expensive so probably best for celebrations or special occasions (or if you win the lottery you could go there every night). There's also a minimum head charge so just be warned in advance, it's not a cheap night out.
For bookings and more information visit the Bob Bob Ricard website here.
Client friendly? Client-wooing
Affordability? Ouch, sorry wallet £££
Nearest station: Piccadilly circus
Dress code: Glad-rags required
Best for? Schmoozing
Words by – Natalie Jahangiry
[Imagery courtesy of Bob Bob Ricard]