Review: Chel-ski, London's Largest Indoor Ski Centre //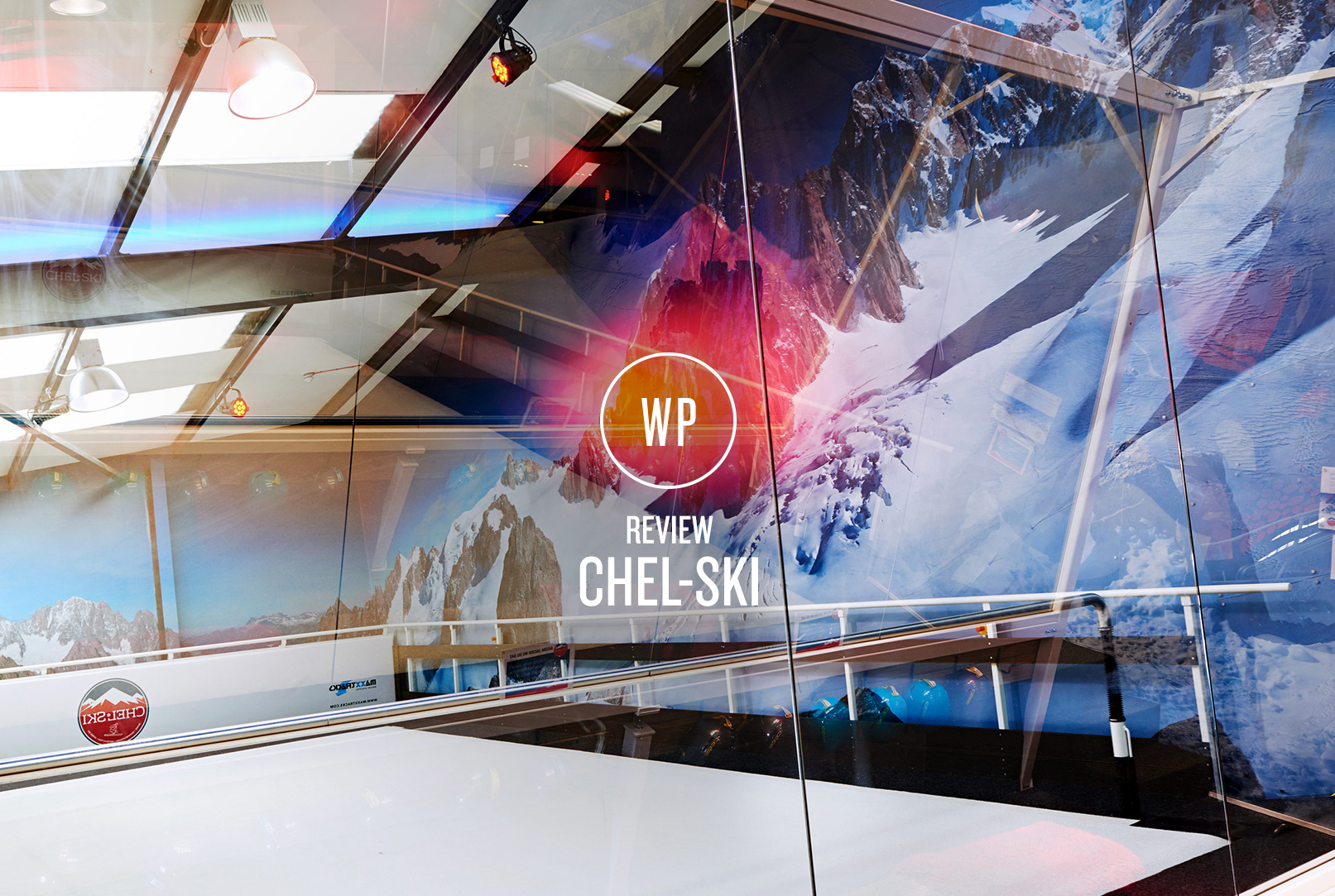 Are you missing the slopes or dreaming of getting off piste? Emily checks out the capital's answer to the Alpine elements in an unsuspecting corner of South West London…
It's about this time of year that a Londoner's dreams turn one of two ways. Some sit on the tube wishing they were wandering along the tropical shores of a Bali beach, whilst the others spend their hours in the office watching the Live Webcam coverage of skiers heading down the mountains in the snow laden Alps.
Whilst it's hard to replicate the snowy bliss of mountain villages and the sunny rides on chair lifts that take you to the peaks of exhilarating slopes, there is a pretty good substitute. Chel-Ski, located close to Lots Road in Chelsea, does its very best to make you feel as though you're headed to the snow.
Two 'slopes' here sit overlooked by the largest panorama ever made of Mont Blanc, and the Alpine Bar which serves up skiers favourites including Raclette and Fondue. Best seen to be believed, these slopes look and feel a little like huge treadmills, which are in fact covered with a moving carpet and face giant mirrors to help you perfect your style.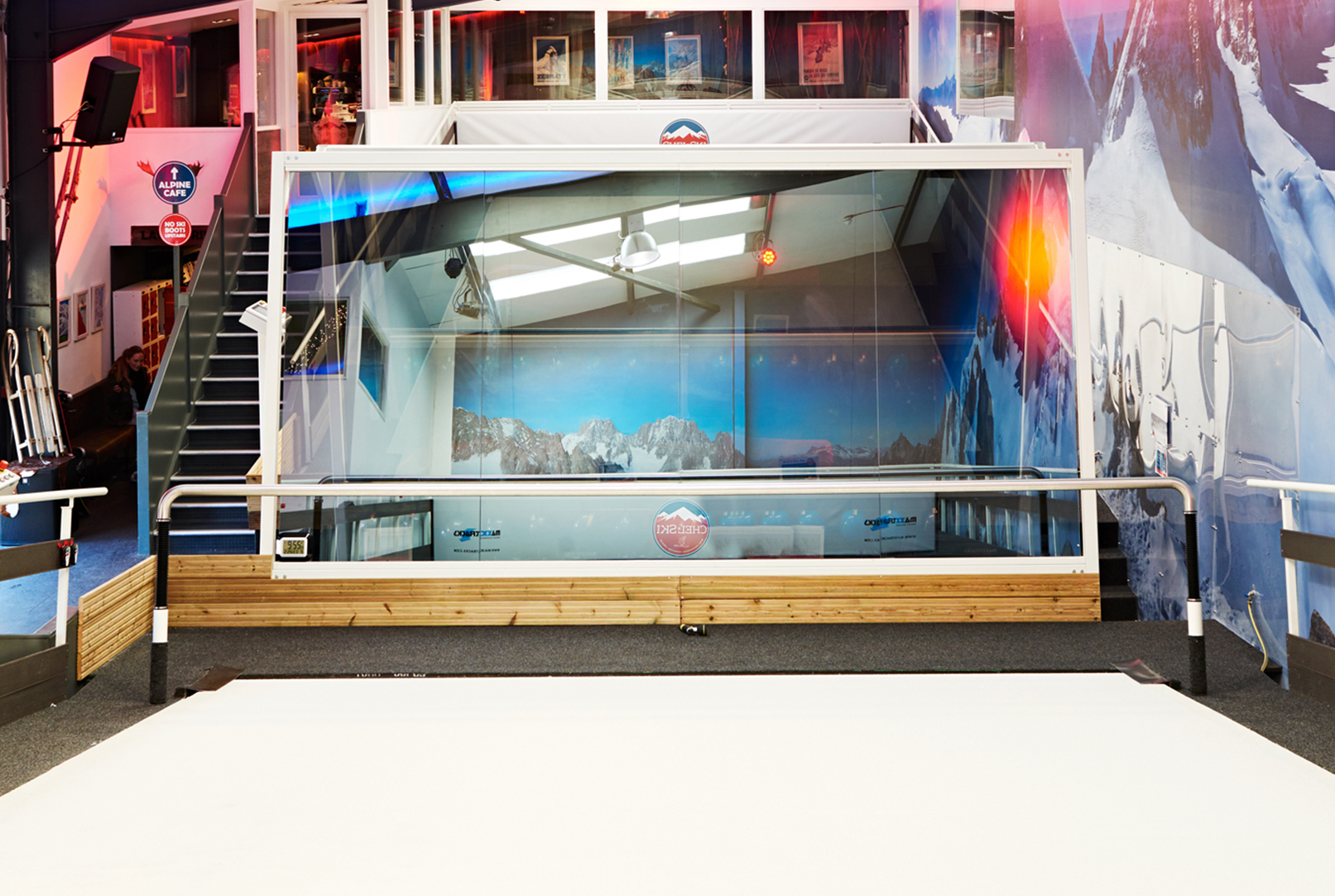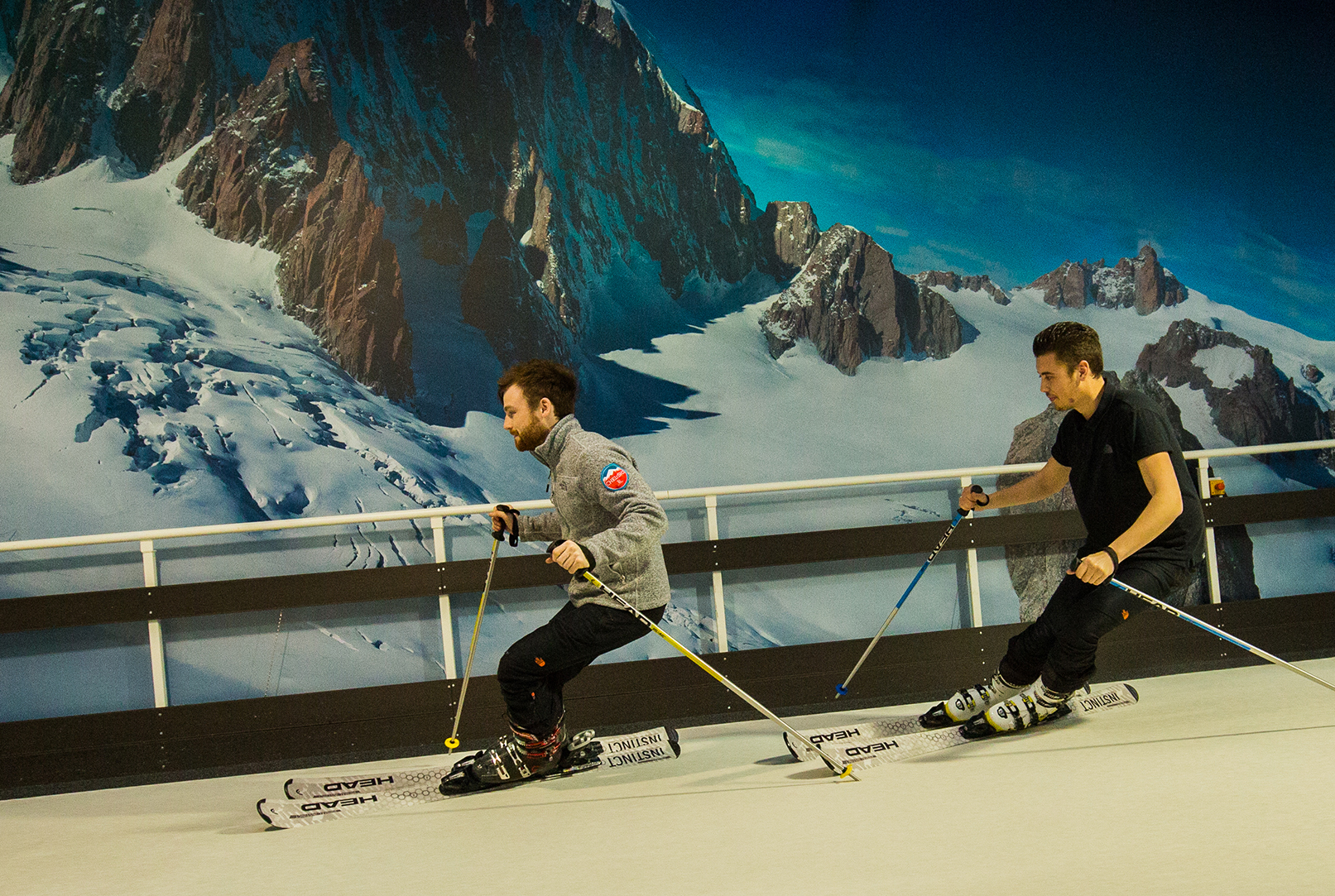 Everything is provided – you'll be fitted with high-quality boots and skis, although those who want to can bring their own. You'll want to wear comfy clothes (workout gear is fine) and don't panic about keeping warm, you'll be sweating in no time. This is serious fitness – you'll instantly feel the burn and the next day you'll have aching legs and an ultimate sense of satisfaction. And after working up an appetite enjoy a drink and a bite in the Alpine Bar. 
Chel- Ski is ideal for skiers of all levels. Absolute beginners can head here before hitting the real stuff to get a feel for unfamiliar moves and motions, whilst experts (including Olympians – yep, they've been too) use it for perfecting technique and building up fitness whilst in the capital. It's open all year round and you can visit as a one off before your annual ski holiday, or book in regularly for fitness and physique.
Such a unique concept, Chel- Ski is versatile enough to be a great date venue, for an outing with the family, a fitness option or simply a fun activity to do with friends.
For more information visit the Chelski here.
————
Words by – Emily Eaves
Want the latest posts, offers and exclusive tickets straight to your inbox? Subscribe to our newsletter and never miss out again.
Images © Chel-ski