Review: Drake and Morgan //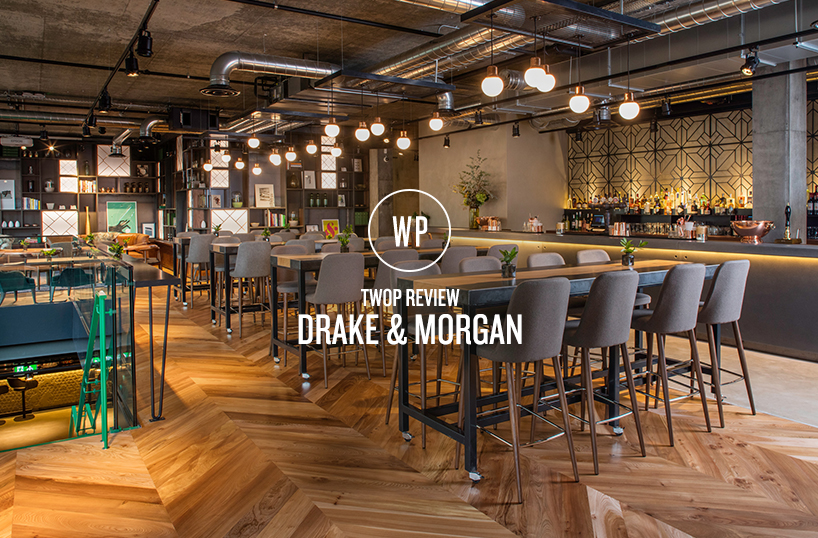 Stunning decor, delicious cocktails, great gastro food and attentive staff – all under one roof! Read about a venue that ticks all the boxes in the King's Cross buzzing restaurant scene. We review Drake and Morgan below.
We've seen a lot come out of the regeneration project around King's Cross and St Pancras railway stations, and at the heart of the buzz is Pancras Square. Drake & Morgan sits within this popular square and has become a new destination for, well, any sort of social activity!
The overwhelmingly large site has the danger of feeling empty with no atmosphere, but thanks to some clever design we don't think even the last person left in there will ever feel as though they're in a void. The 14,500 sq ft space was designed by Fusion DNA, inspired by Istanbul, California and New York, and has segmented spaces, each with their own purpose, while still adopting one overall interior style. With walnut floors, a neutral colour palette and leather and metal furnishings the space is industrially cool while creating a warming environment – even the lighting makes the area feel united.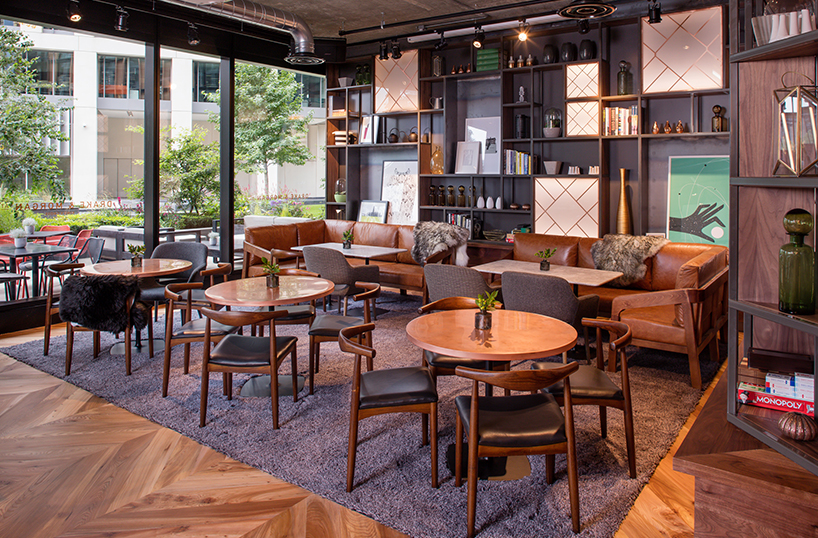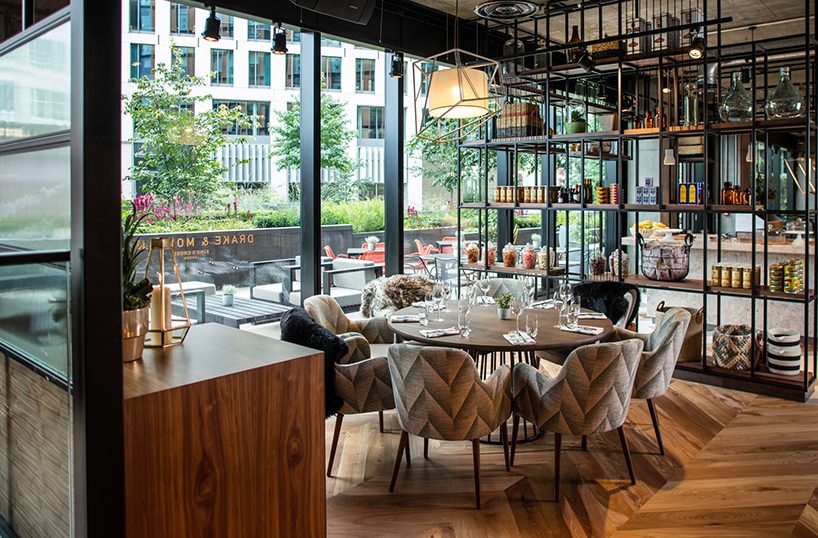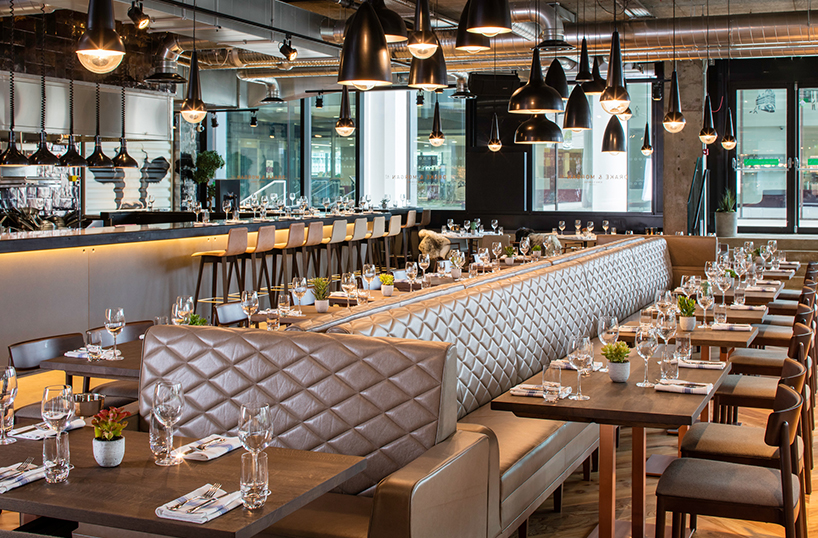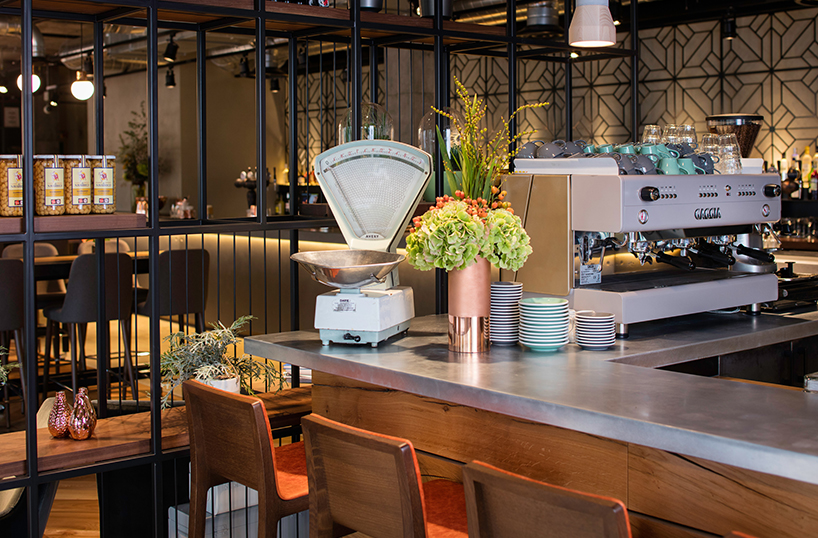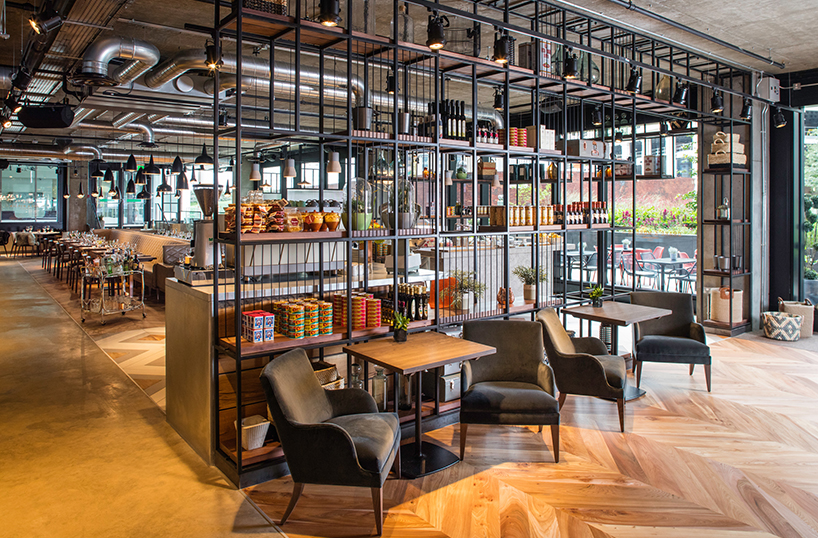 Sections include two bars – upstairs for after work drinks and downstairs for the after party with DJ and candlelit booths – a dining area, lounge and outdoor terrace. As you weave between a maze of sections separated by glass panels, plants or shelving, you will spot clever little areas that make it feel like VIP sections – such as the spot near the island bar, perfect for cocktails and sharing platters with the girls. Or that table for two that's off to the side near the window, a great cosy corner for a first date. Or the long tables for birthday parties that's aren't for significant age, just a good opportunity to meet up with friends. All are inviting and special in their own right.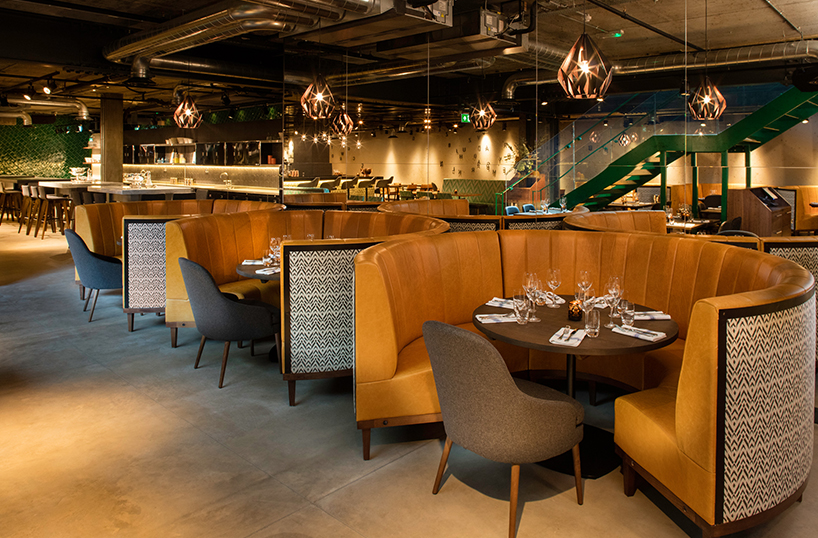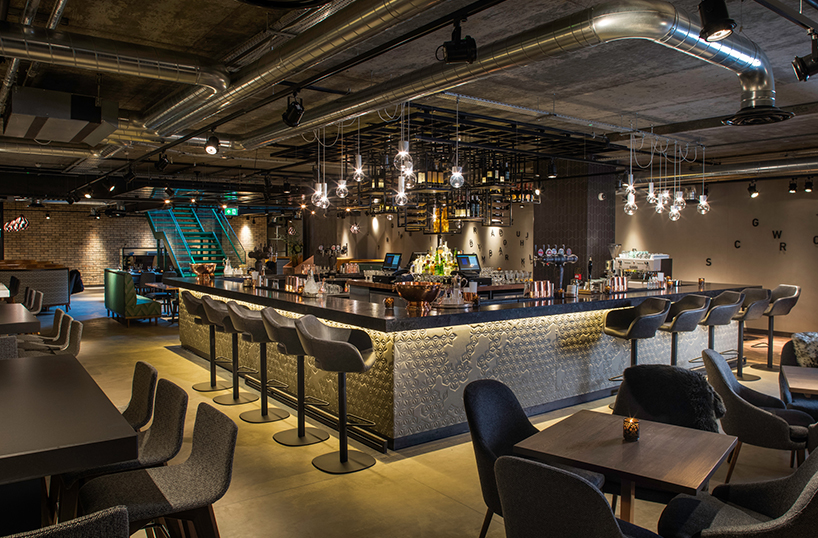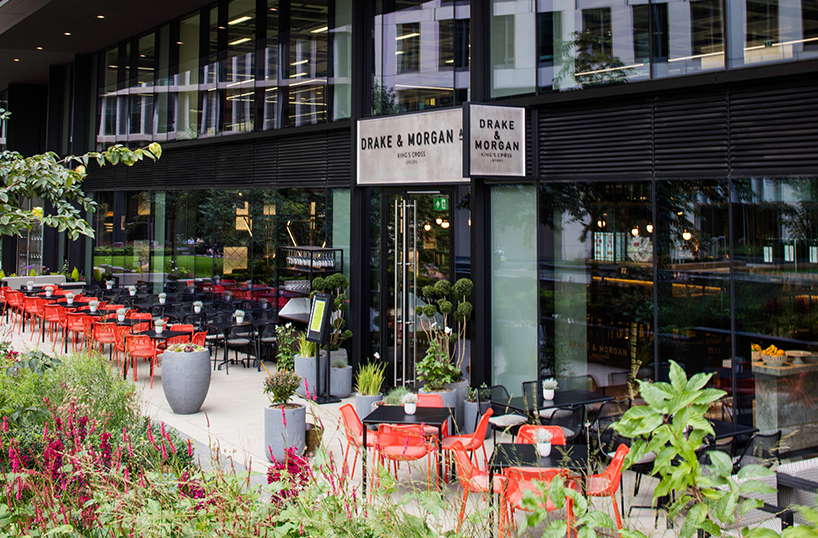 We've heard plenty of reviews about the bar downstairs, the cocktails and it's suitability for the "out for one" drink that always turn into 15, but we set out to review the restaurant and the food menu created by head chef David Green.
A friendly member of staff swiftly seated us in the dining area, which overlooked the main restaurant and an open plan kitchen (where a cow's head is painted on the wall). The staff were oblivious, but it was a special occasion – I was proposing to Nat… to see if she would be my Maid of Honour. The privacy of our table, surrounded by plants either side, made it feel enclosed and was the perfect spot for this proposal and catch up – we were away from the main hustle and bustle, yet we didn't feel separated from the buzz. After she said "yes" very excitedly, our waiter hurried over to take a picture and offer more drinks. Very observant!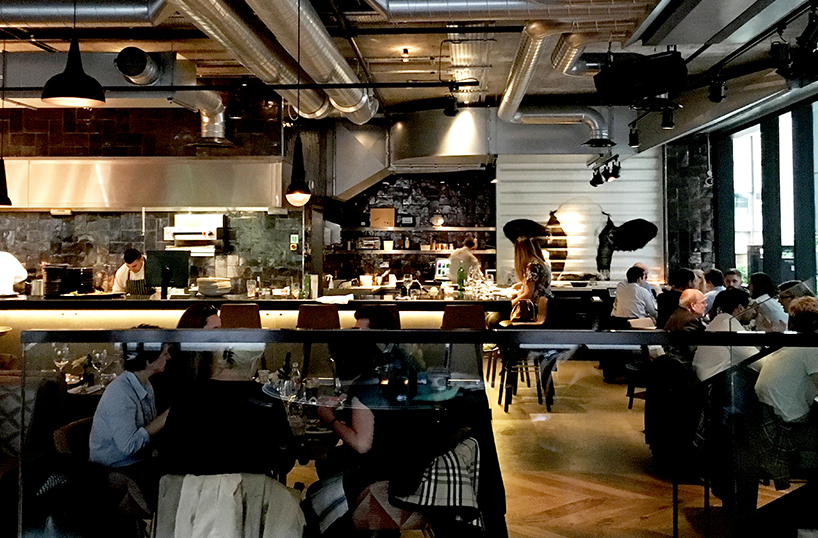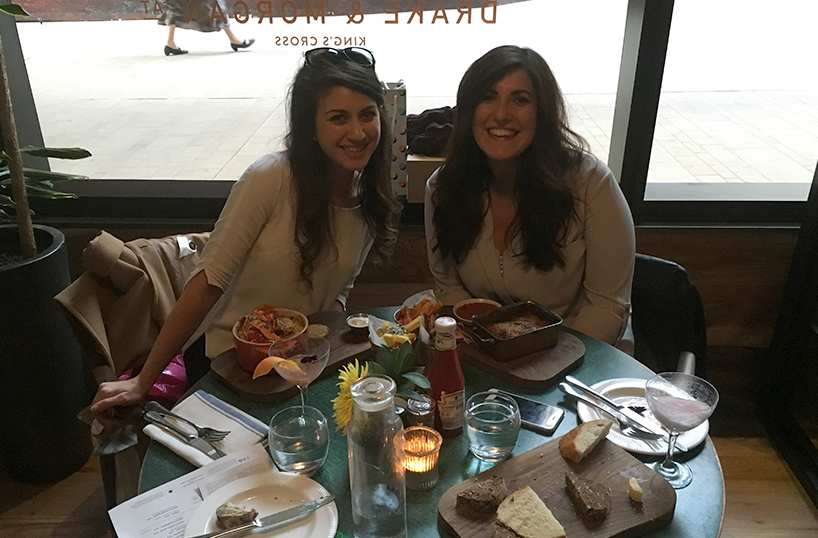 Taking the waiter up on the offer of drinks we decided to order some cocktails. We'd heard so much about them and after viewing the menu I choose a Strawberry Spritz, which consisted of Tanqueray gin, crème de fraise, elderflower, lime and soda and Nat had a Sea of Violets (both £8.95), which was essentially liquid, alcoholic palma violets (delicious). They soon made us want to sign up for the mixology classes.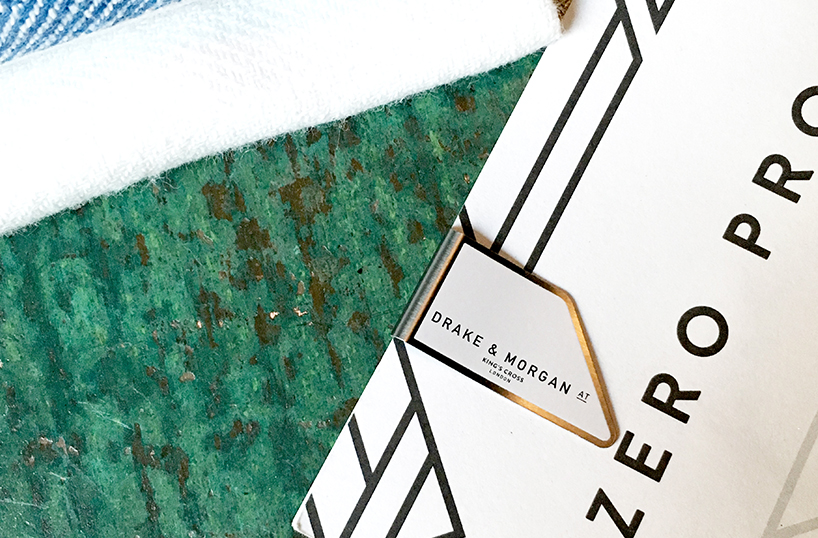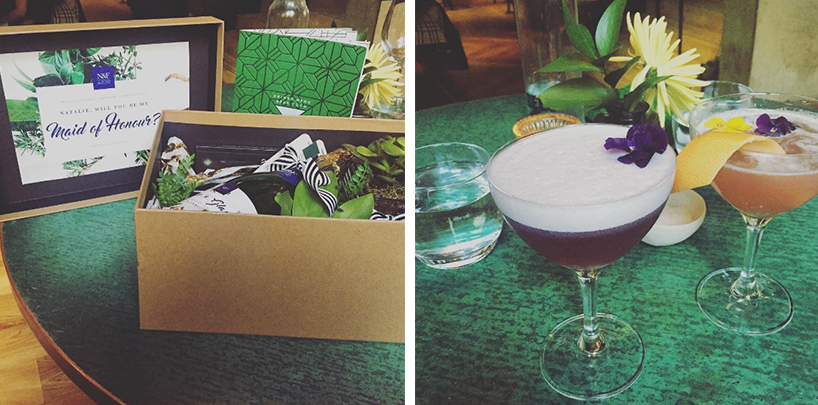 Our waiter was perfectly attentive, despite the busy restaurant, and did his best to be cool and calm, which either showed a well run system or that this is just a great place to work as well as play. After asking for our allergies and preferences, he made recommendations based on what we liked. For starters I ordered a Sea Bass Ceviche with deep fried capers – who knew they'd be the best way to serve capers, ever (£8.50)! Nat had the creamy Burrata (£7.95) and we shared a side of sourdough bread (£4.95) which came with a knob of perfect temperature butter… a weird observation you may think, but it's because nobody likes cold butter which can't be spread on lovely soft bread!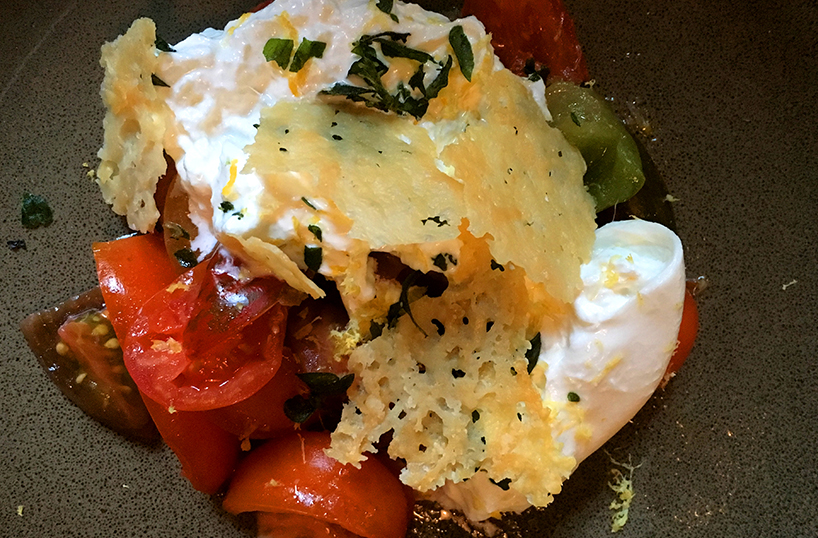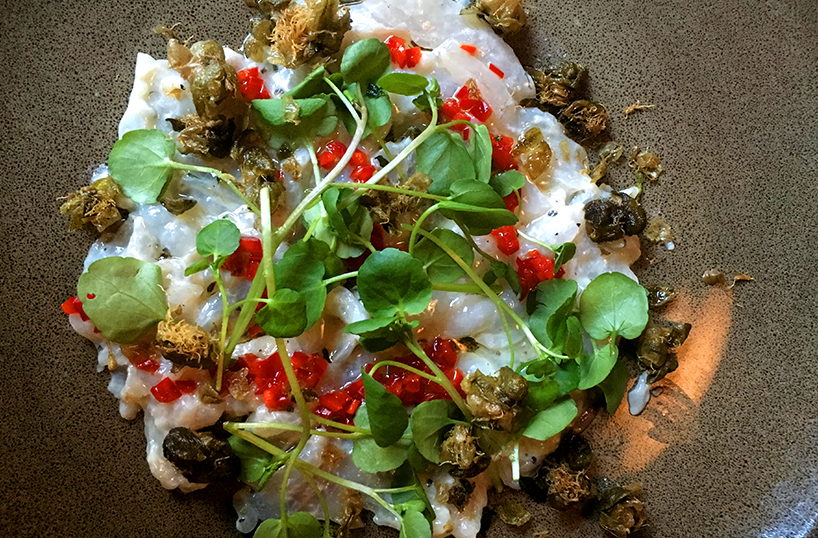 Despite the temptations of the grilled section of the menu, we were feeling rather chilly from the day so went for comfort food in the form of the Lobster Mac & Cheese (£16.95) and Aubergine Lasagne (£10.95). What seems perfect about the menu is that there's a lot of typical 'gastro pub' food such as burgers and sandwiches for a lunchtime bite, but they're made plush with additions such as lobster, wagyu beef, soft shell crab and blue cheese. We added the trio of fries (£9.95) to share, but our favourite above the Sweet Potato and the Cowboy Fries were the Parmesan, Truffle and Rosemary Roman fries. Just writing that makes my mouth water for them again.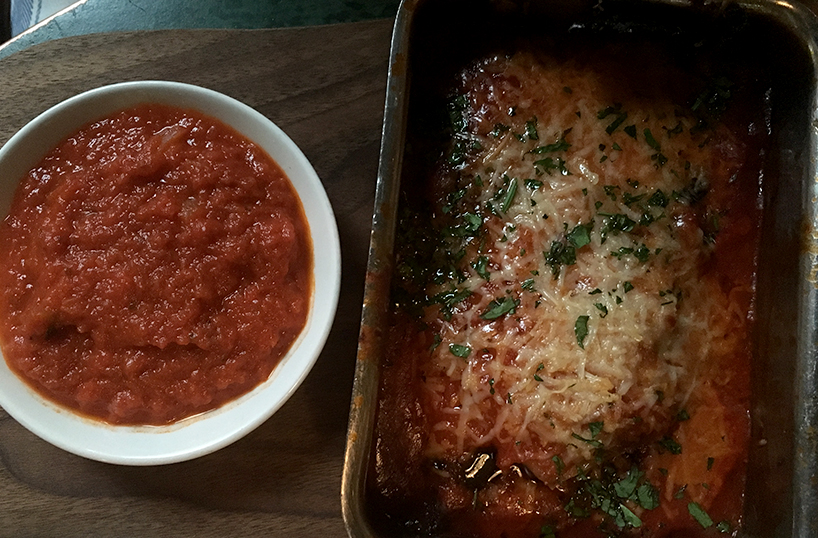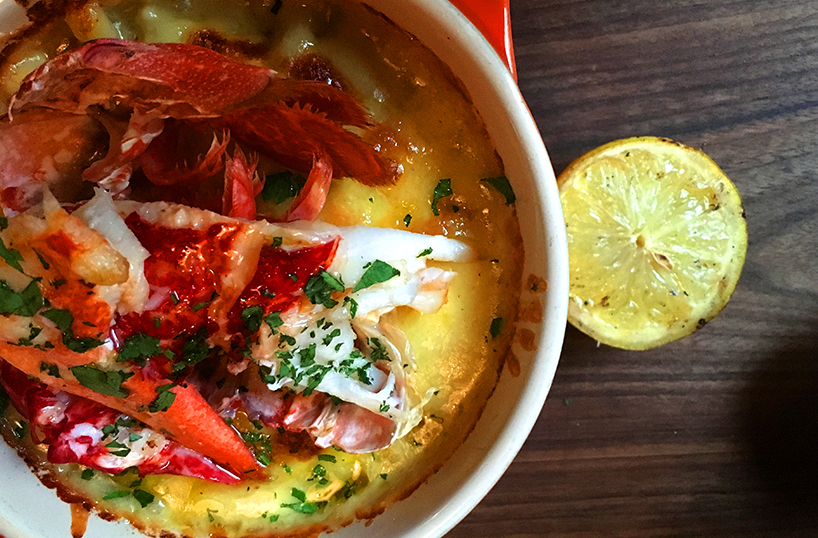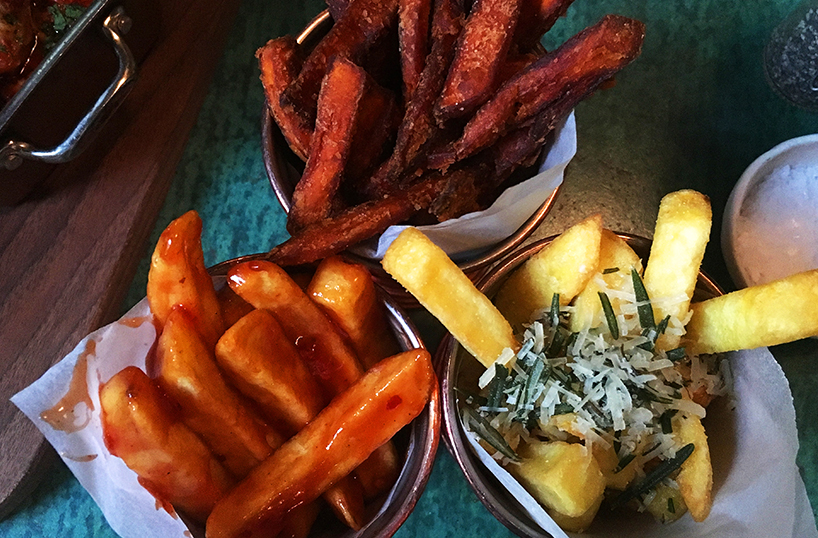 If you have room for dessert, we recommend the over indulgent Chocolate Brownie (£6.50), or the British Cheese Board (£8.95) for those still craving something savoury – especially considering you can ask for sweeties from the candy bar after dinner and feel like an 8 year old while everyone stares at you with envious eyes.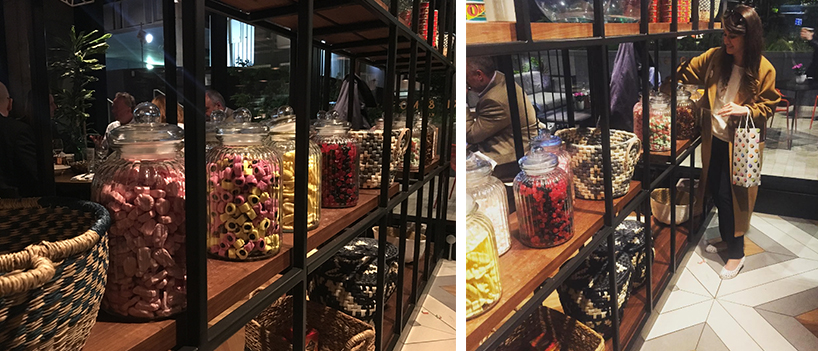 As we stepped out into the night we realised that if we worked in the area, after work drinks would tip into the late hours and we'd make any excuse to take a break from work to sit in the comfy sofa area with a laptop, typing away while eating those Roman Fries while hoping no one catches us out of the office.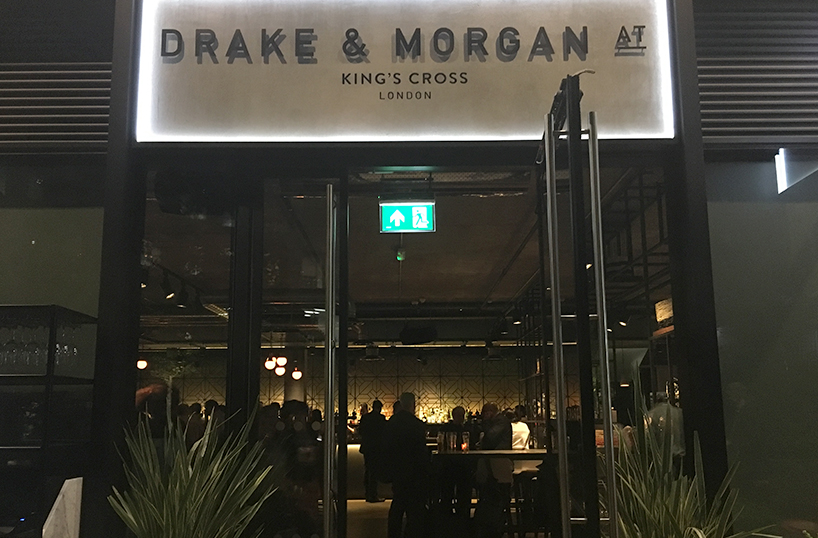 A great destination with a lot to offer. For more information or to book, visit the Drake and Morgan website here.
Client friendly?: Client-wooing
Affordability?: A little treat ££
Nearest station: Kings Cross
Dress code: Glad-rags required
Best for?: Schmoozing
Words by – Firuze French
Images © To Work or Play 2016 / Drake and Morgan