Review: Koji //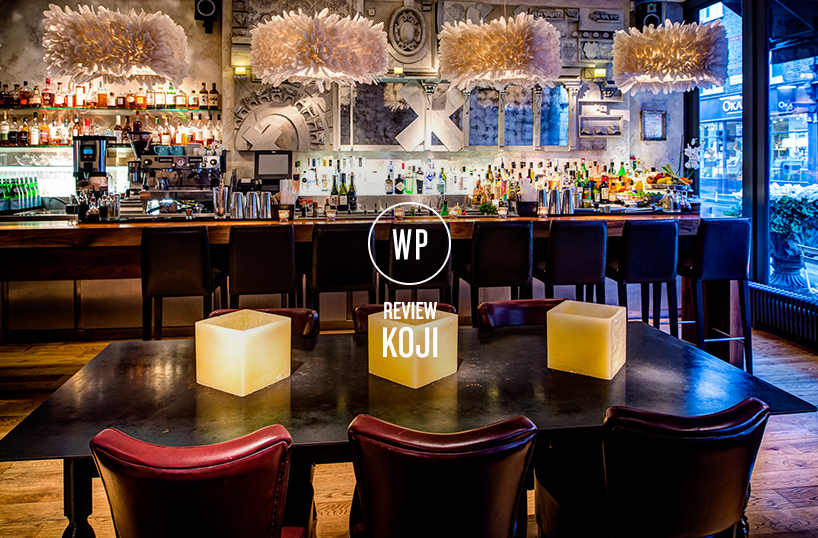 Have you got a favourite neighbourhood restaurant? What if it just happens to also be a stunning blend of Japanese and Peruvian flavours, with a sleek design and devoted staff? Emily vows to stay loyal to local favourite, Koji in Parsons Green.
Young Londoners can often find themselves eating out 3 or 4 times a week. Drinks with friends turn into bar snacks and small plates, a catch-up can just as likely be over a bowl of pasta and a glass of wine as coffee and a cake, and date nights are generally based around food or some kind. In fact, sometimes eating out seems to be the norm and pop ups, chain restaurants and gastro pub food seem to blur into one on your weekly social calendar.
Until you find a really amazing place. A restaurant that you'll stay home for a month beforehand just to splash out here, or that you store up your sleeve for extra special dates and anniversaries. If there's one in your neighbourhood, it'll probably stop you moving – or you'll travel for miles to revisit it, like some kind of foodie memory lane.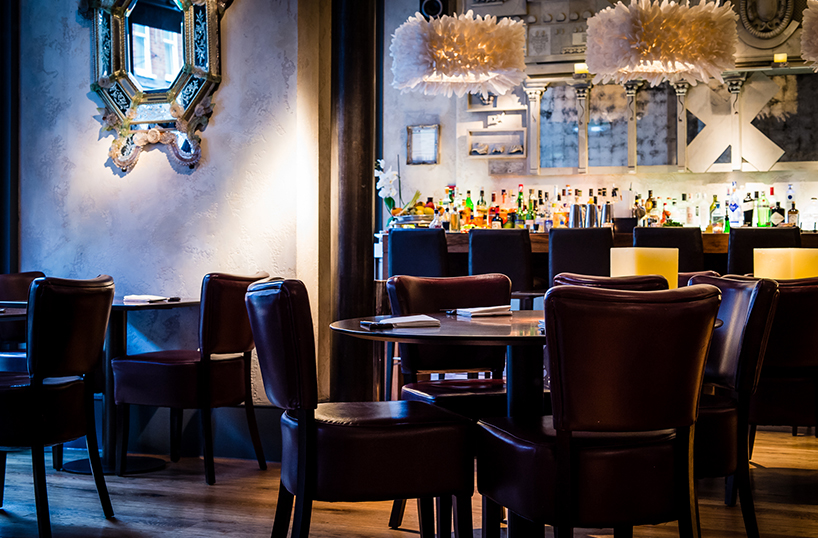 Koji feeds some of London's finest palates, without the hectic fanfare of a 5 star hotel or the dizzying glitz of a Mayfair street. Nope, Koji regulars are just as likely to arrive on the 22 bus as they are to pull up in a Bentley outside. It's a place where the owners know people's names, the staff truly know their stuff, and the food leaves you dreaming about it for weeks on end (or until you crack and return for a repeat visit).
Book a table in view of the Robata Grill, yet take in a cocktail at the bar first – the list is exciting and inspired, and their Martinis and Pisco Sours are superb. Arriving at your table, you'll find the menu clear yet comprehensive – unlike many Japanese inspired eateries who seem to prefer page after page subdivided into endless sections.
Edamame Beans and Scallop Tacos to begin. The latter are so delicate and fresh and work brilliantly with a follow up of salmon tatami with spicy ponzu sauce. You become torn between wanting to savour every mouthful and hotly anticipating whatever is coming next.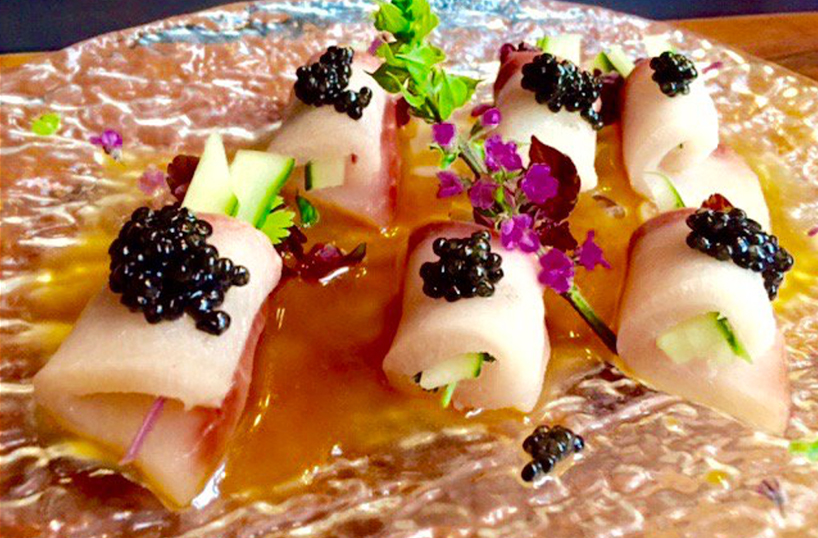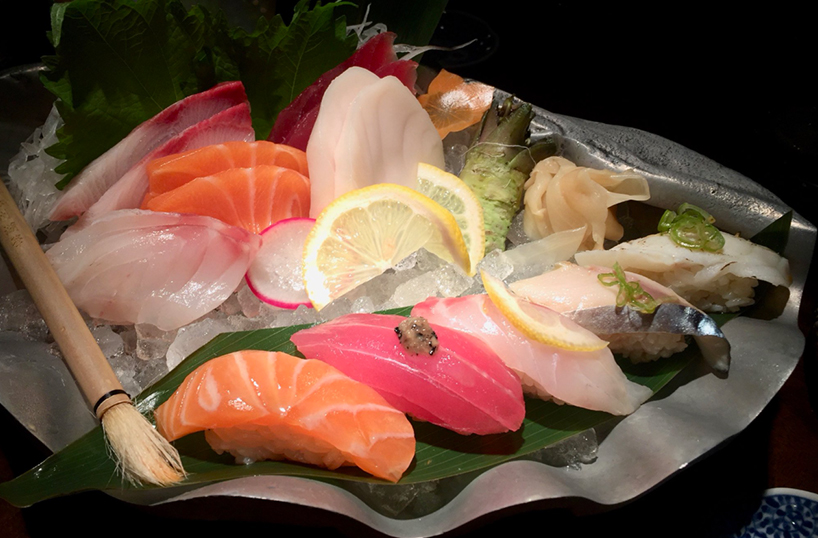 All of the skewers are excellent but (vegetarians avert your eyes) the rabbit kushiyaki togarashi are divine and a fine example of how the chefs have devised a menu that incorporates the classics yet ventures so successfully off piste. The combination of Japanese elegance, techniques and freshness with Peruvian spices and punches make every dish flavourful and unique.
The tiraditos here are light as air yet satiate your taste buds with options such as scallop, avocado and wasabi. Follow with a langoustine ceviche (the ultimate Instagram picture served on ice in a beautiful wooden box) before you move onto the maki rolls and black cod like you've never tasted before.
There's a sake tasting tray with 3 different options that can accompany your meal, or an impressive wine list with a brilliant offering of by the glass. Try the Fie Gris 'Les Roses du Clos' if you're a fan of Sauvignon Blanc, or if you're after a beer go for the truly authentic Saison du Japon.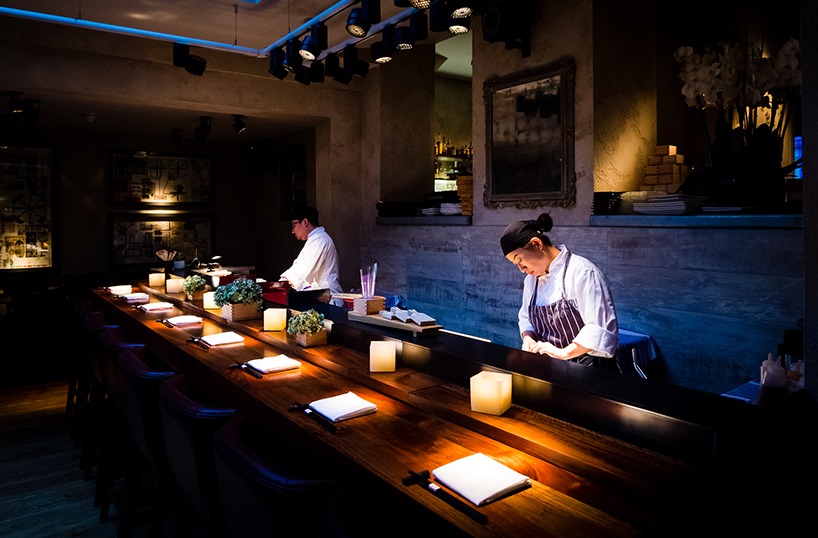 'The unique skill of an umami master' lures guests back here time after time, and after one meal you'll understand why. Change your restaurant habits; quit the small stuff, save up for the special stuff and let your taste buds reap the benefits.
Koji Restaurant: 58 New Kings Road, Parsons Green, London SW6 4LS. For reservations call 0207 731 2520 or visit Koji's website here.
Client friendly: Client-wooing
Affordability: Ouch, sorry wallet £££
Nearest station: Parsons Green
Dress code: Dress cool
Best for: Schmoozing / Schmooching
————
Words by – Emily Eaves
Images © Koji