Review: Modern Society //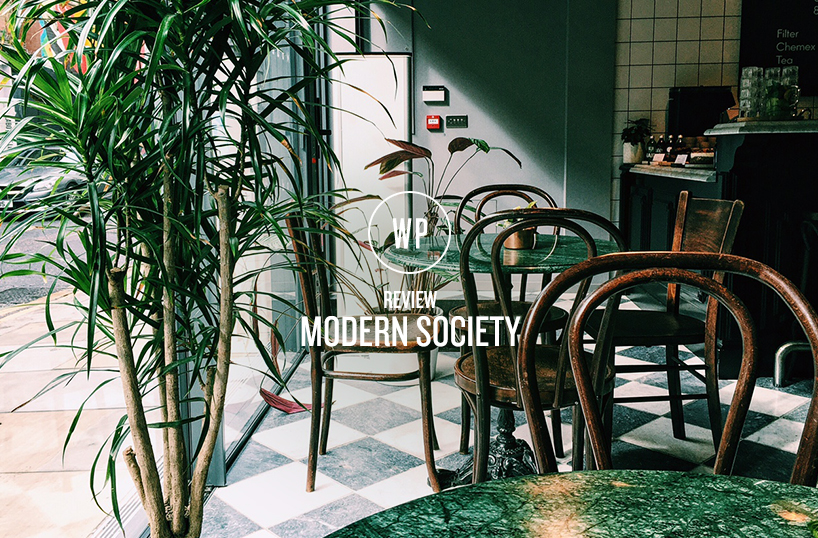 Craving coffee and a hideaway from the hustle and bustle on the streets of Shoreditch? We have just the place for you. Playmate Emma Jane Palin reviews The Modern Society.
You know when you find that place? The one that takes you to your happy place. The one that will probably ensure you never visit anywhere similar in close proximity for fear of it not being as good? Well, let me introduce you to Modern Society, the concept store you'll never cheat on and your bank account's very worst nightmare.
After stumbling across this lifestyle store-cum-coffee shop about a month ago, I haven't been able to walk in the vicinity of Shoreditch without popping in for a browse and a quick flat white ever since – and by vicinity I mean Stratford, that's close enough, right?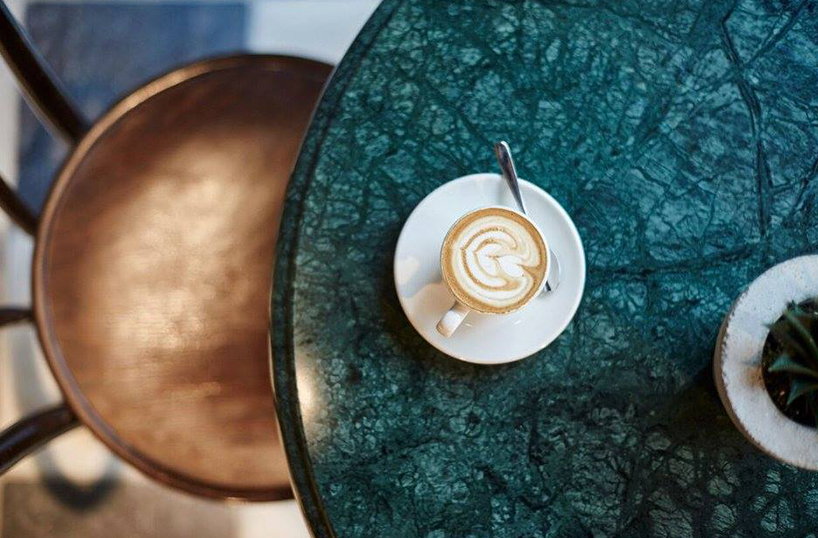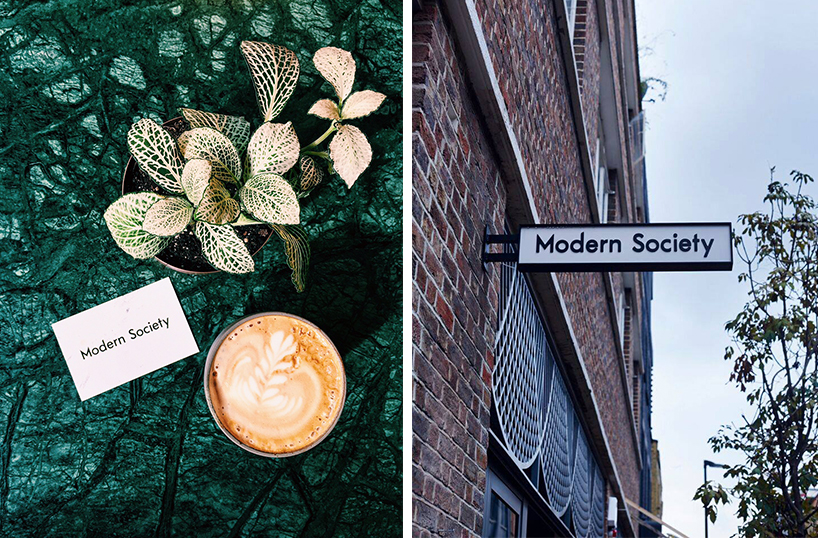 For a little on the history front, Modern Society aims to unveil emerging and established brands while offering an alternative, inspirational retail space. This permanent Redchurch Street fixture only opened at the back end of 2015, but the brand has actually been going since 2013 and has launched a number of successful pop-ups around the globe, from London to Ibiza. Founder Nazifa Movsoumova is dedicated to sourcing the very best and I guess you could say the shop is a direct result of her own personal tastes and creative flair, she's a very sassy lady.
Moving on to the shop itself, let's start with the easy on the eye interiors. I've watched from the inside as people double take at the lavish aesthetics and Instagram friendly styling, normally turning straight back around to come in and check it out. Checkered flooring, green marble, clean white wall tiles and vintage furniture, it's a heavenly combination that makes for a striking backdrop and a truly luxurious shopping experience.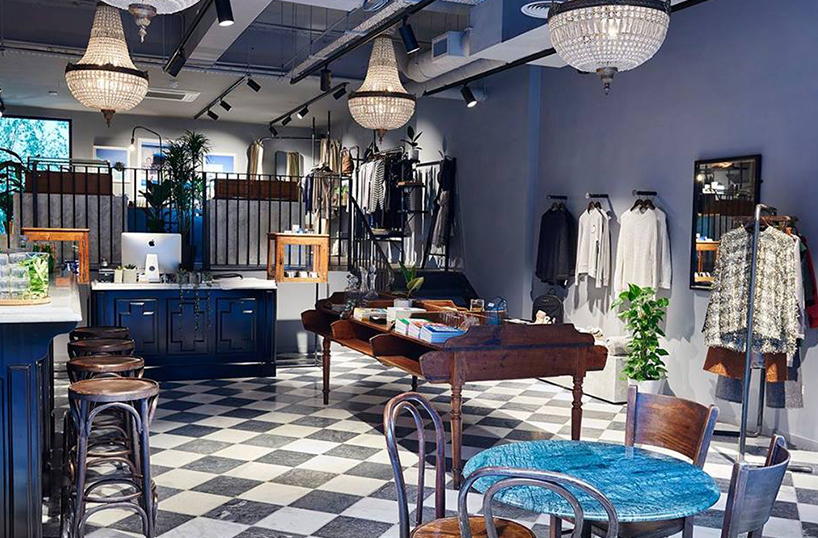 With a super carefully curated selection of high-end fashion labels, the womenswear section is minimalist with a hint of eccentricity offered by the likes of Sandy Liang, where an embroidered leather jacket takes centre stage and statement accessories fresh out of LA, from Clare V. Anine Bing, Être Cécile and FRAME Denim are also on hand to provoke further spending and a wish list that you'll surely need to write down on a Modern Society x Terrapin Stationers notebook, because being told to "Dream On, Bitch' by a notepad is obviously the only way to actually write down your goals these days.
But the fun doesn't stop with the clothing as the store also stocks a wide range of publications and a beautiful selection of very affordable homeware, that can of course also be tested in the coffee shop. Don't be fooled by the plants that look like part of the display, they're for sale too! Suitcase magazine, The Gourmand and various travel guides all take pride of place at the front of the shop, as well as books by Hoxton Mini Press and more stationery with kickass slogans. The subtle aroma of Modern Society candles fills the store and yes, you can of course purchase those too.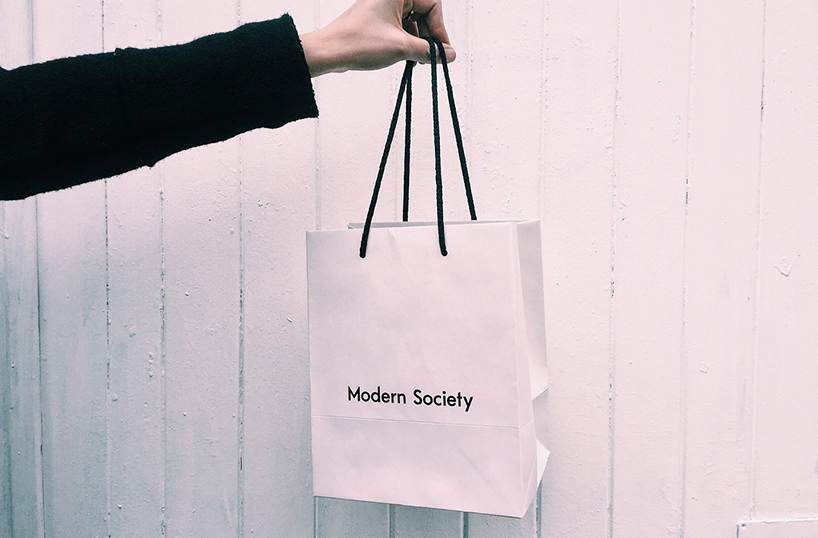 Want my advice? Purchase your favourite magazine, order a flat white (the finest coffee from South London roaster Assembly), soak up the sun and watch Shoreditch's finest passing on by. You won't regret it, just don't take my freakin' spot!
Visit Modern Society at 33 Redchurch Street, London, E2 7DJ.
Words by Emma Jane Palin. Check out Emma's site here or give her a shout over on Twitter here.

[Imagery courtesy of Modern Society]