Review: Restaurant Ours //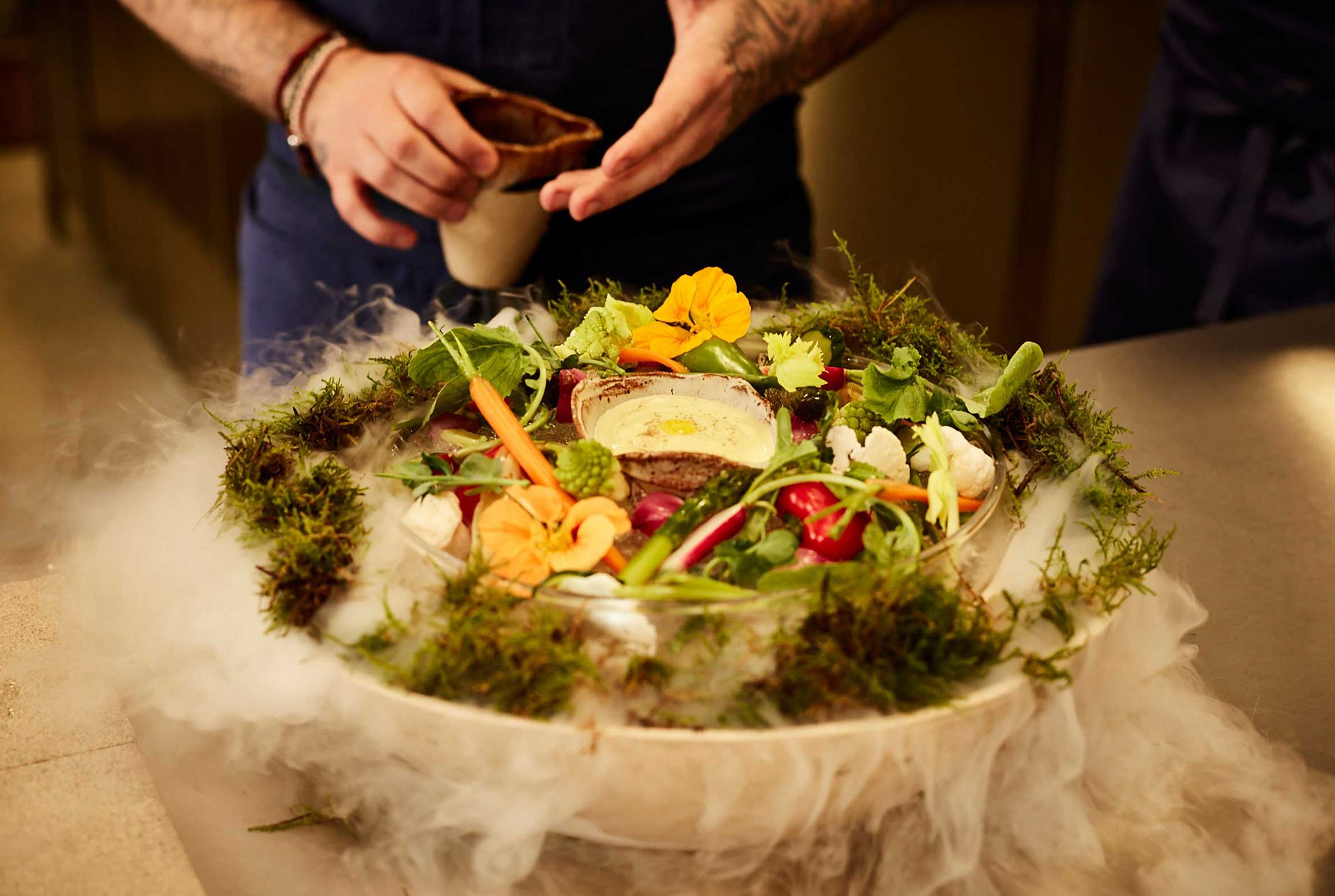 Travel through an oriental lit-up tunnel and past the pink bathrooms into a dining hall where an interior jungle surrounds cosy tables – this is Restaurant Ours. Nat reviews.
It's our anniversary and I wanted somewhere special to mark the occasion. After finding Restaurant Ours I knew it would be the perfect spot for a romantic meal.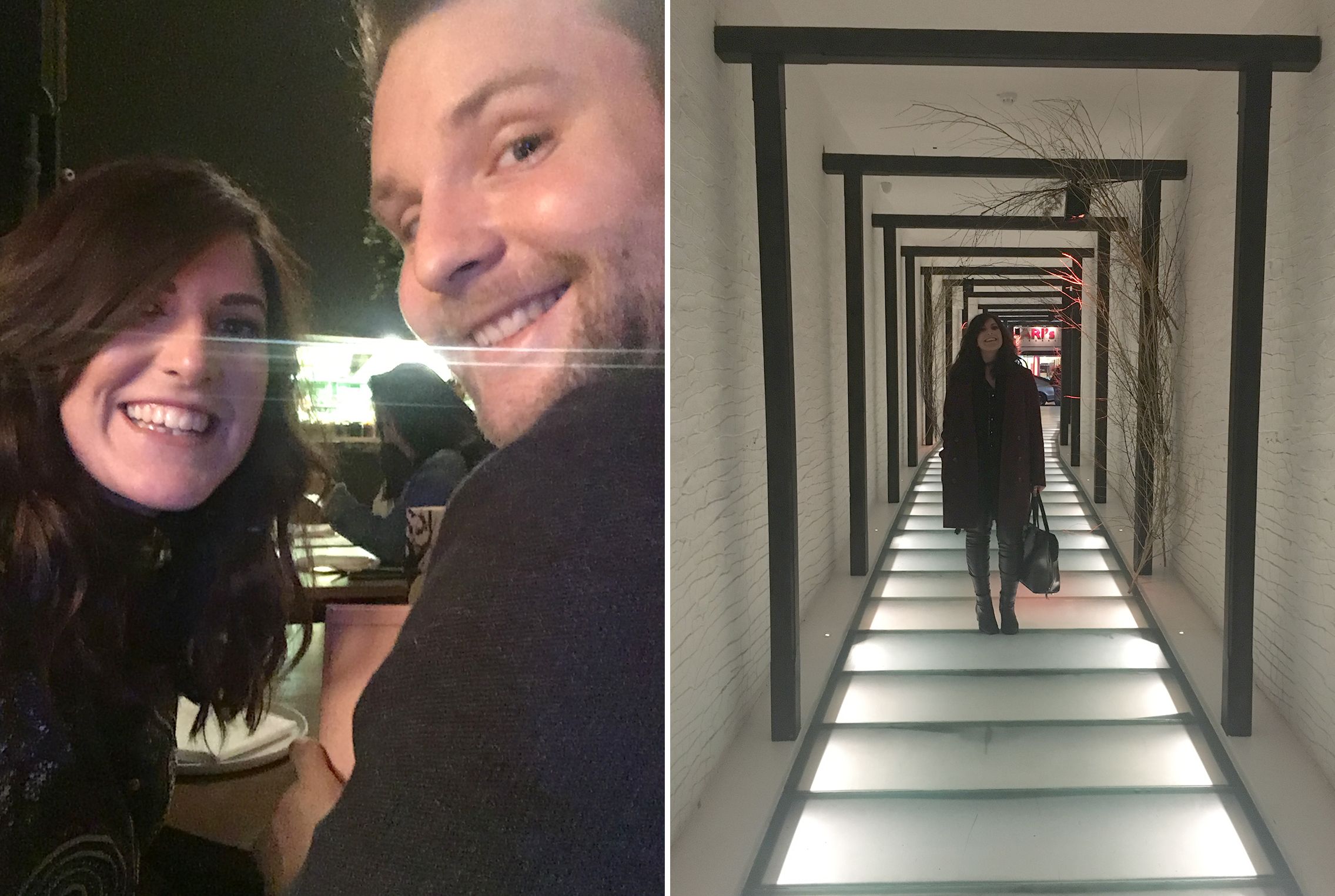 The first glimpse I had of Restaurant Ours was in a picture I spotted on Instagram. This particular picture was of the ladies bathroom – would you believe it?! On my constant search for interior inspiration I often take to Pinterest and Instagram to feed my need for creativity. Spotting a stunning pink bathroom, clad with gold taps, marble sinks and palm tree motif wallpaper, I imagined this bathroom to be in a hotel or even someone's home. After further stalking I was delighted to find out that not only did the bathroom in question come from a restaurant, but one that was accessible… in South Kensington! A bathroom so delightful must belong to somewhere great? Oh yes. The bathroom belongs to Restaurant Ours, Tom Sellers newest opening – Hoorah!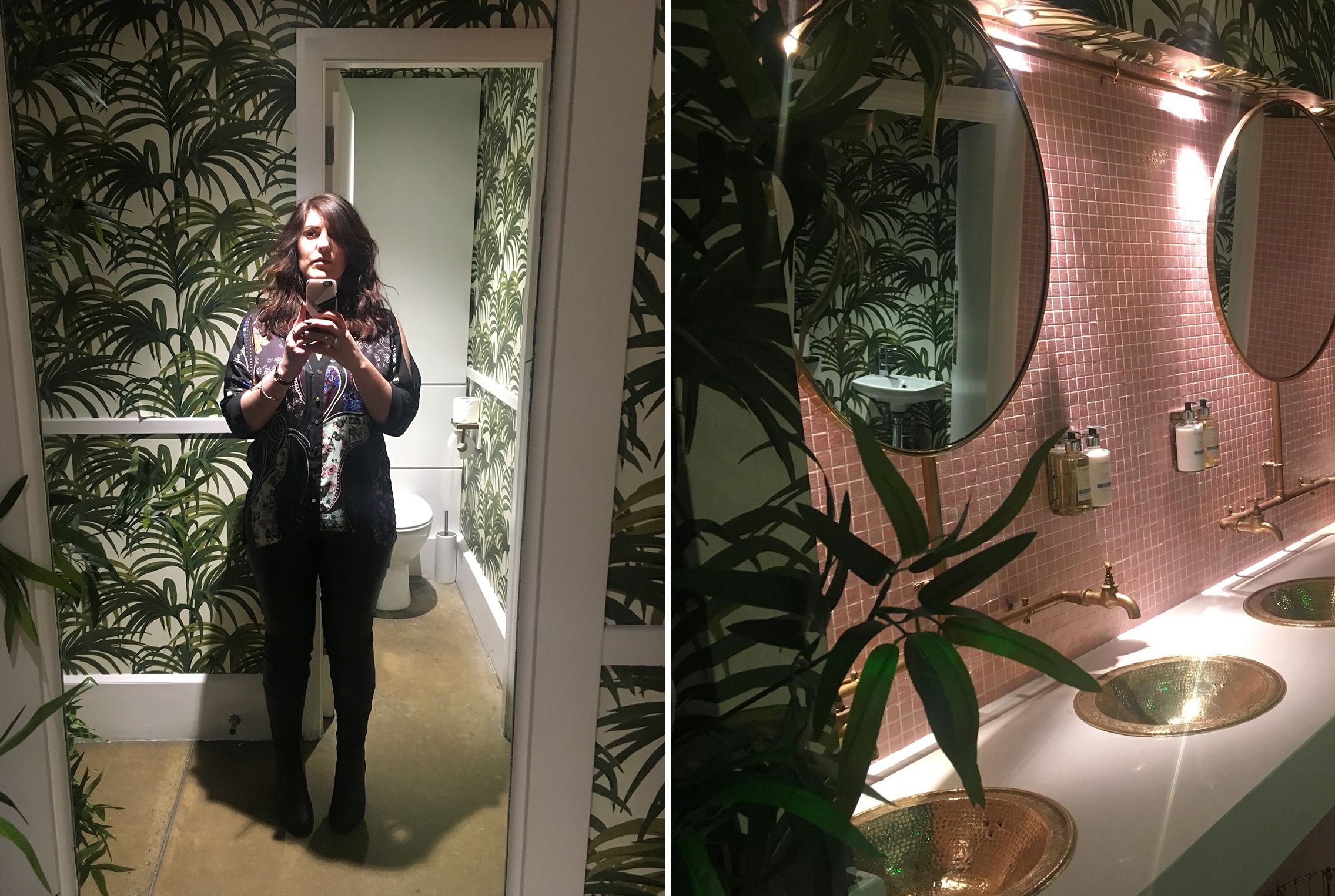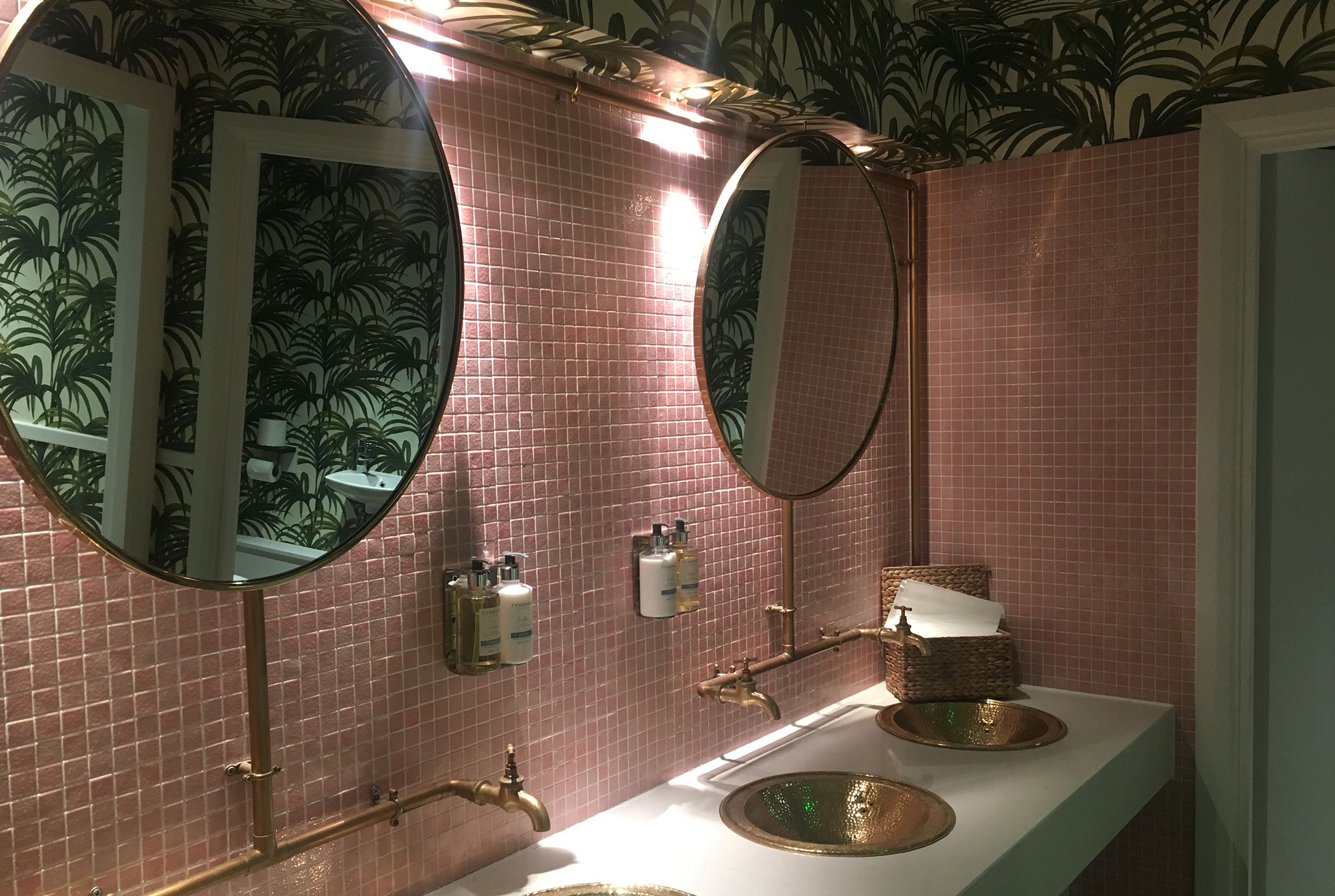 The fine dining establishment was anointed 'London's hottest restaurant' before opening, but after some negative press, including a very public spat with Fay Maschler over an unimpressed review, had the hype been built up to unattainable standards from the offset? I wanted to find out for myself.   
Meeting at the tube Tom and I walked to the restaurant which is situated on Brompton Rd in-between South Ken and Knightsbridge. Reaching the doors of the eatery you are immediately hit with stylish interiors. So let's talk about the entrance. A neon sign reading "What's Ours is Yours" sits at the beginning of the catwalk style runway. This was in fact a feature from the venue's former days as a once-fashionable nightspot The Collection (created by the legendary architect Norman Foster), and leads down to reception. It's a pretty spectacular opening – first impressions really do count!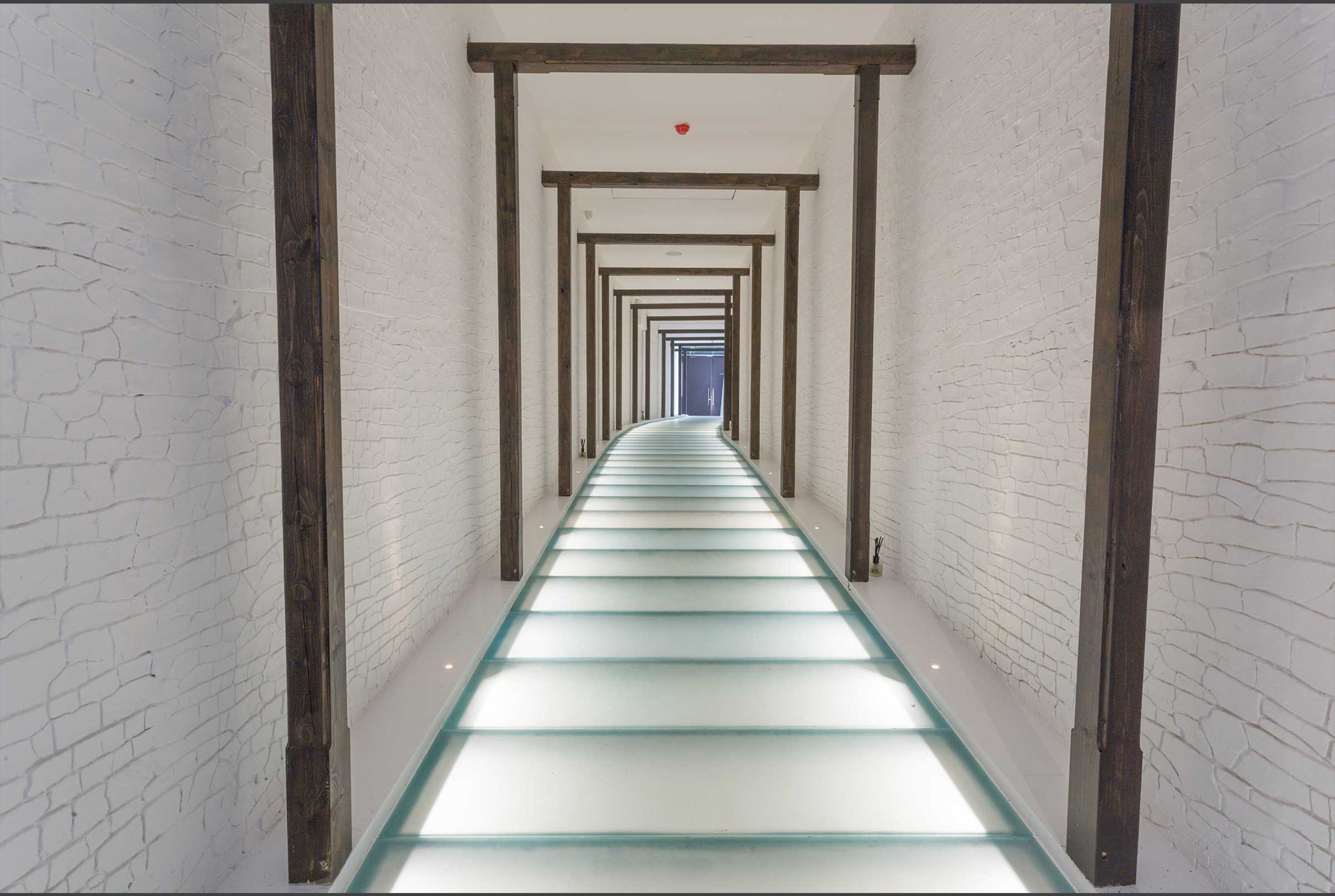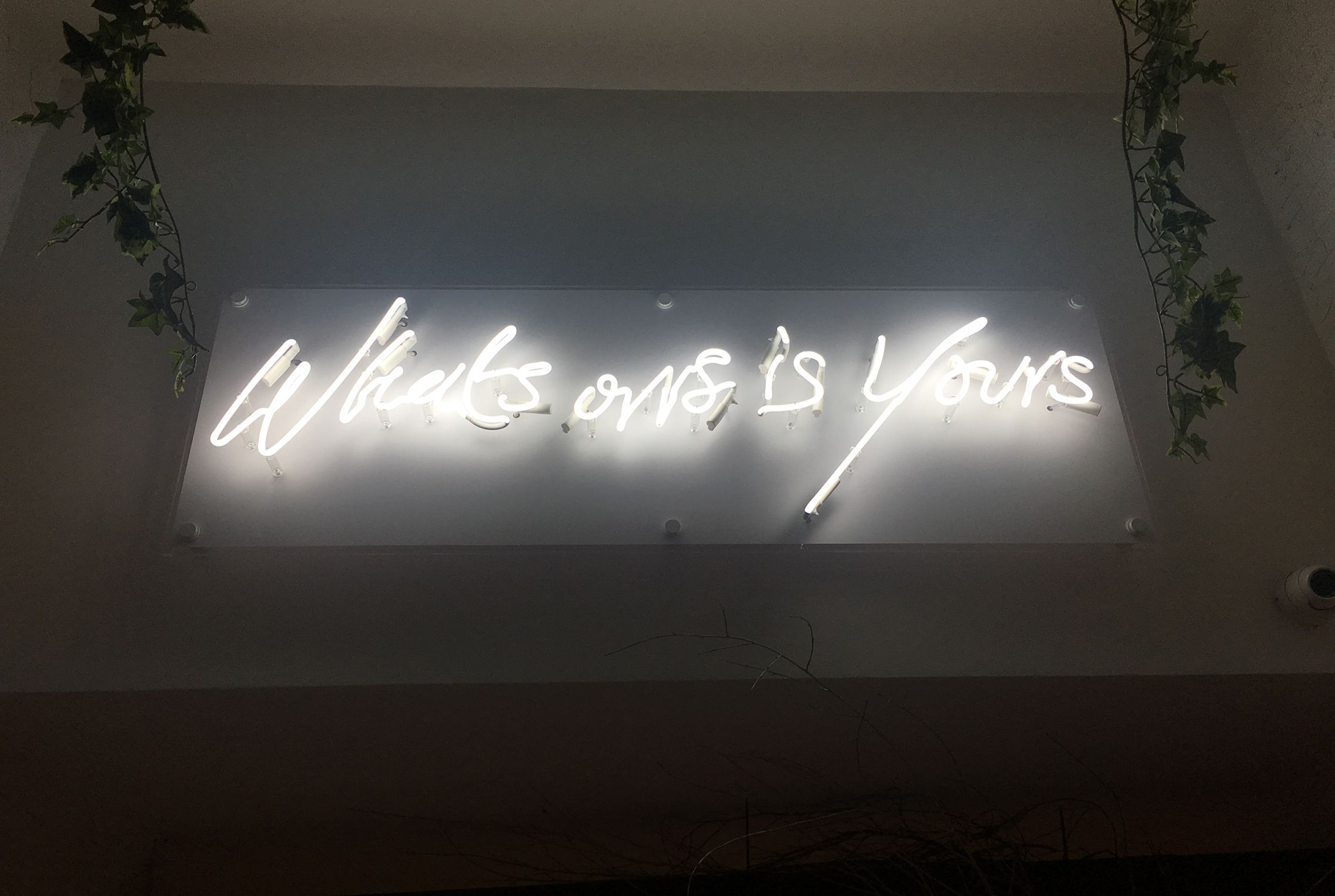 We are greeted by two very chatty members of staff who take our coats and lead us to a seat in the lounge area to have a drink before dinner. I order the Wild Clover and Tom orders an Old Fashioned and we sit with our tipples while chatting and enjoying the live acoustics of Youcef Preston, who is perched over to the right side of the bar performing his renditions of chart music – he was brilliant.
Interiors play a big part in the appeal of this restaurant. What can only be described as outside in, the venue has live trees, greenery and plant installations dotted around anywhere and everywhere. A large leafy back wall hangs over the lounge area. A tree stands tall in the middle of the bar, hanging planters are draped around metal beams and large palmed plants litter the surrounding floor. Exposed brickwork is complimented by high ceilings with a very prominent industrial theme running through the large dining area.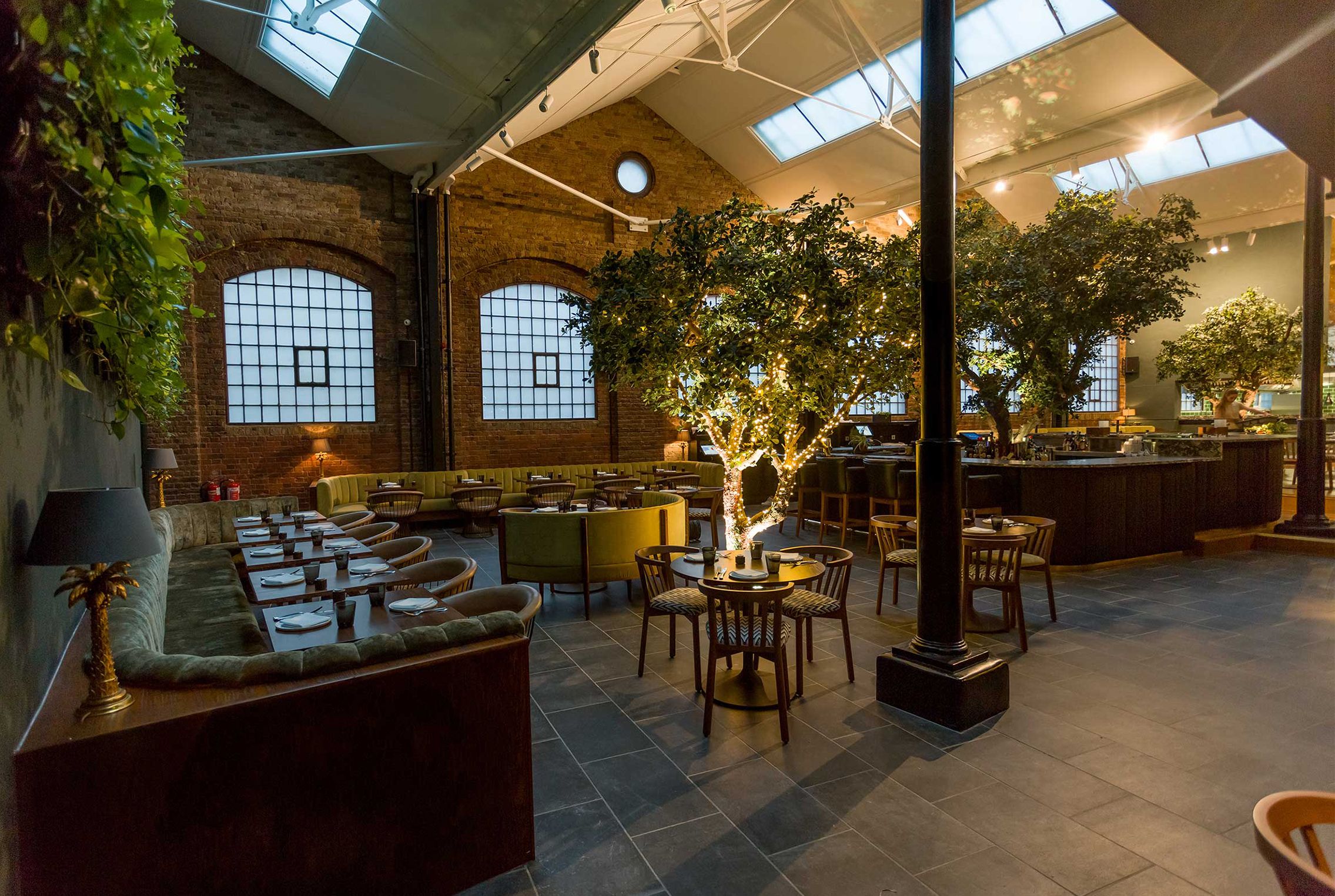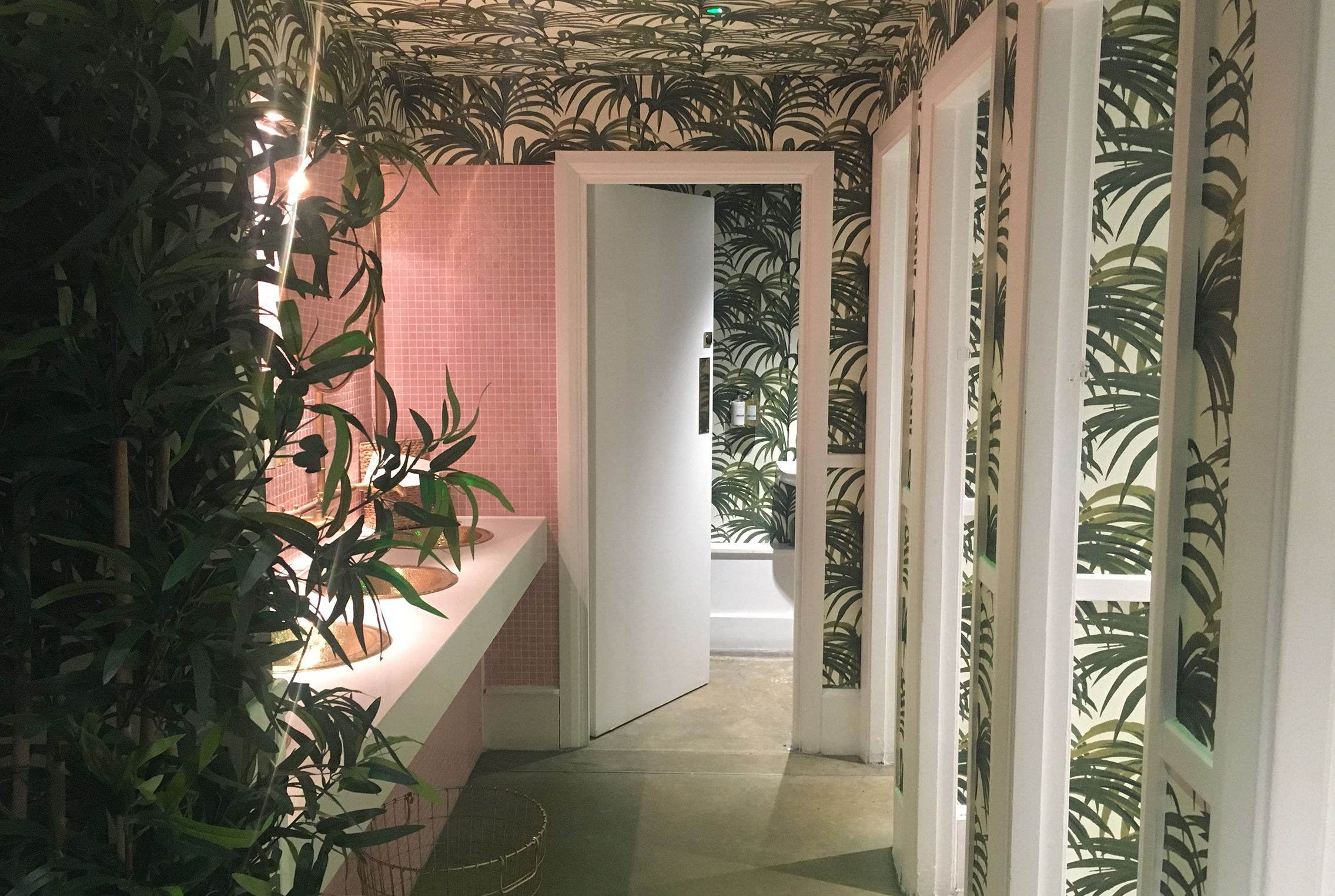 Being led to our table it seemed as though the restaurant was at first a little on the quiet side, but it was a Wednesday night. As the night went on we grew to realise that we were early birds as floods of diners filled the space and the true buzz of the room came to life. We sat near the open kitchen, which gave us a great chance to have a nosey at the creations being made. Our usual "umming" and "ahhing" of what to choose lead to us to order a bottle of red and bread to start. From the A La Carte menu I ordered Burrata with Smoked Tomato £12 to start while Tom went for Foie Gras Parfait, Brioche and Burnt Apple £11. Starters came as quickly as we consumed them. My burrata was served with smoked tomato puree which was heavenly, accompanied with warm salty sour bread that was totally scrumptious. Tom only made noises when I asked him about his starter, so from that I assume it was equally as delicious. For main I had Truffle Tagliatelle £21 and Tom ordered Braised Short Rib £28. We got sides (in panic and in hindsight we ordered too many sides) of Truffled Mash £9, Sweet Potato Mac and Cheese £8 and Chips with Pecorino £8 (yes 8 whole pounds for chips… eek!). My smooth pasta was a truffly, buttery delight.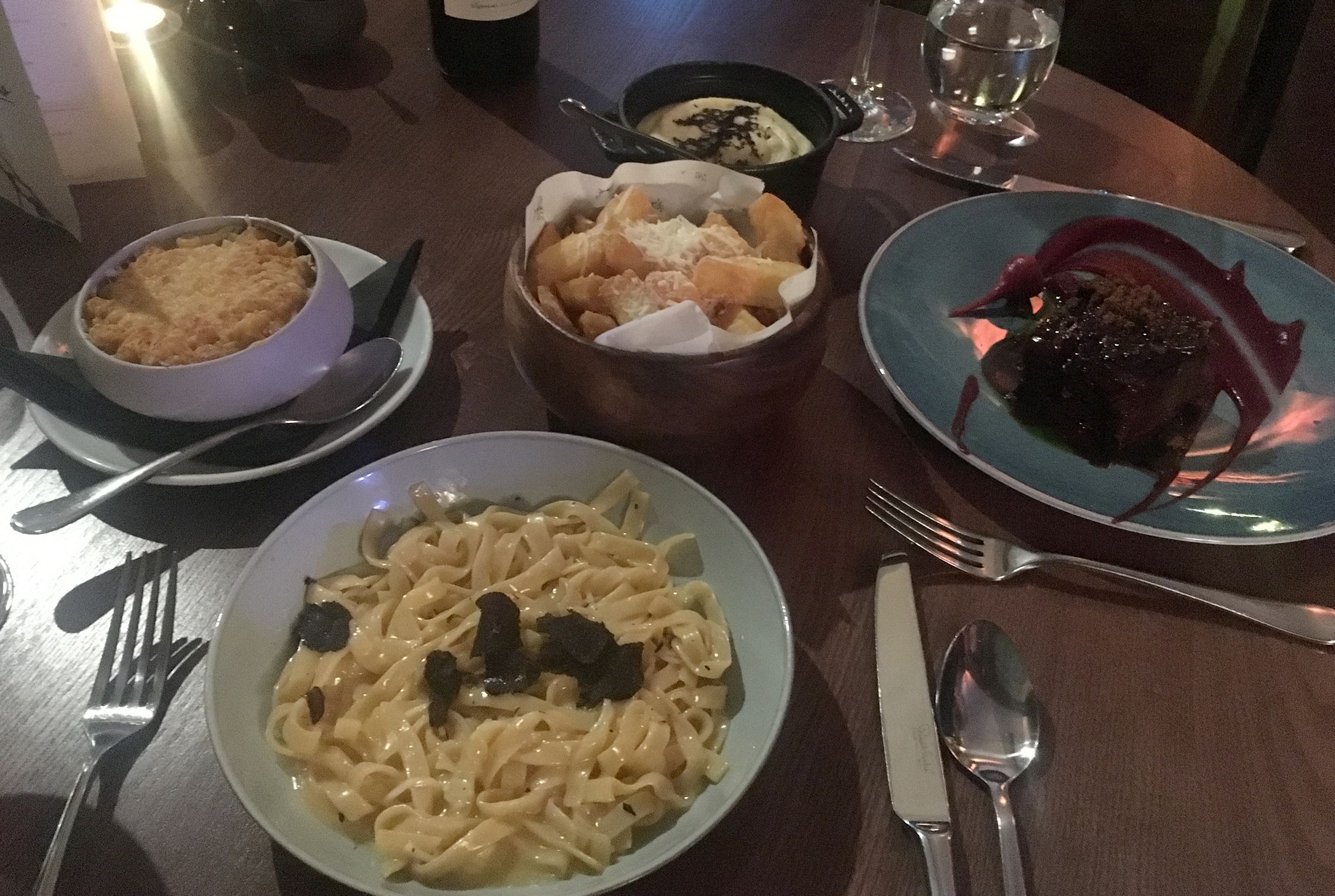 The chips were great (but so they should have been for £8) and proved to be even better when dunked into the sticky sauce from Tom's short rib. Talking about the short rib, Tom thoroughly enjoyed this, it fell apart and was rich and moist. Paired with the truffled mash it was a very tasty main. Tom's one and only criticism was about the texture of the sticky sauce with the beetroot puree… he said it was all quite similar and would have maybe been nice without the beetroot puree, which although delicious (I know this as I dunked my chips into that too), may have been a little unnecessary. We finished by sharing the Chocolate Fondant with Ginger and Amaretto £9, with molten chocolate that oozed out perfectly to top off a very enjoyable meal.           
As you may have gathered from the prices listed you could easily spend in excess of £100 a head on three courses and a bottle of wine, as we did, so don't go too wild if you don't want to break the bank.
Personally I feel Restaurant Ours has been given a rough ride. Yes it's expensive, but you get what you pay for. I have been to many fine dining restaurants of a similar price range that fail to tick all the boxes Restaurant Ours does. Food was delicious, staff were friendly and attentive, there was a buzzy atmosphere and the interiors were inspiring. For special occasions I would most certainly recommend this spot… and maybe for a cheeky drink or two for times in between.
264 Brompton Road, Kensington SW3 2AS
020 7100 2200
restaurant-ours.com
Client friendly: Client-wooing
Affordability: Ouch, sorry wallet £££
Nearest station: South Kensington / Knightsbridge
Dress code: Glad-rags required
Best for: Schmooching
————
Words by – Natalie Jahangiry
Want the latest posts, offers and exclusive tickets straight to your inbox? Subscribe to our newsletter and never miss out again.
Images © To Work or Play & Restaurant Ours