Review: Smokehouse, Chiswick //
Like your food smoked and your tipple crafted? Then try the Smokehouse in Chiswick. Nat reviews.
Ever since moving to London, Chiswick has been one of my favourite areas. Its picturesque landscape of multicoloured terrace houses, quaint English cottages and leafy commons combine to provide the perfect town inside London, yet seemingly so out of inner-London life. The area also provides an abundance of eateries that foodies, like I, flock to, to satisfy a culinary craving. So bearing all this in mind, when I heard about a Chiswick hotspot serving a la carte best of British dishes, I booked straight away.
It's a Friday, I've finished work slightly early and got on the Tube to venture across London to Chiswick. The summer heat is back (finally) and while basking in the sun I meander slowly down tree lined streets to reach the designated destination – Smokehouse.
The gastropub sits at the end of Sutton Lane North, a beautiful street of pretty West London houses. What was once the site where the Hole in the Wall pub resided, has now been replaced with a restaurant set to tantalise the smokey side of your tastebuds. The Chiswick Smokehouse is the younger sister of Islington's pub, of the same name, and is part of a small group of London pubs run by Neil Rankin, former head chef of Pitt Cue Co after working at acclaimed eateries The Latymer, Rhodes 24 and Chez Bruce. Not so surprisingly the food is focused around the smoking and grilling of fresh Great British ingredients, whether this is meat, fish or veg. Fish comes from Cornish markets and is caught daily, meat changes weekly but is sourced from the finest farms over the UK and veg arrives fresh from Keveral Farm, Cornwall and the Natoora greengrocer in Chiswick. Every aspect of this operation is British through and through.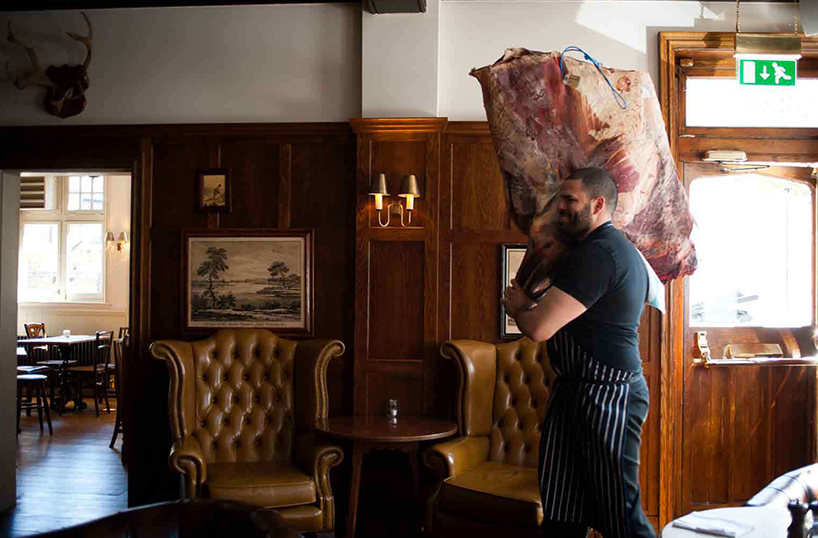 On arrival I was greeted by a wonderful waitress who took my name and asked whether I wanted to sit inside or outside – being a warm summer evening I naturally chose outside (might as well make the most of the sunshine while it lasts). As I waited for Tom to arrive I was offered a drink and was recommended the East London Liquor Company gin with tonic served over grapefruit – I'm glad I took up this offer, totally yumcious.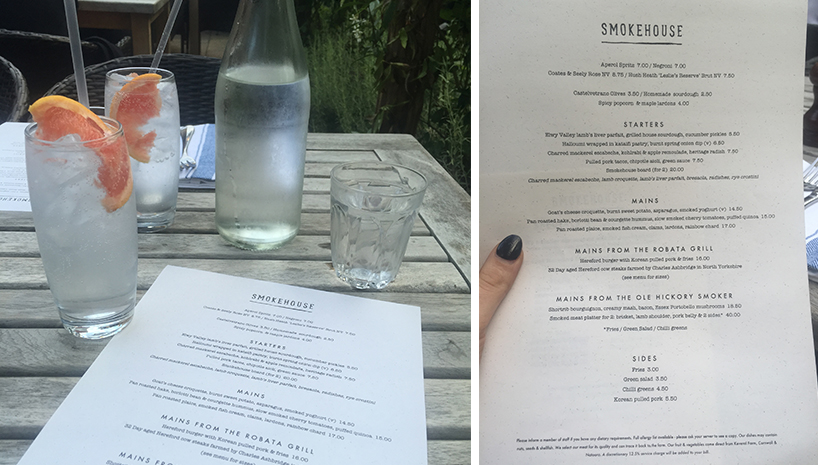 Looking around I took in the surroundings. This was the kind of gastropub you find out of town. The one that is adaptable for summer or winter. Outside boasts a lush green garden where diners are able to sit under the heated Pergola terrace or take a more casual approach on park bench style tables set further down the garden. Inside there's a cosy country interior where wood features heavily and a log fire takes centre stage. Wall-mounted antlers divide the inner area into three sectors – dining room, bar and whiskey room. Sheepskin rugs are draped over dark wood seating, wood panels line the walls and Chesterfield arm chairs are dotted around providing relaxed spots to enjoy a drink. It may sound like very classic pub characteristics, yet merged with some trendy London touches, Scandi dinnerware and modern food presentation it's something far beyond the average boozer where you might find a granddad or two. The Smokehouse cleverly manages to blur the lines between a restaurant and pub in all aspects, from decor though to their offering. And although craft beers feature prominently on the menu, with over 70 available and a huge selection of Whiskey, it is quite apparent that the main focus is the food.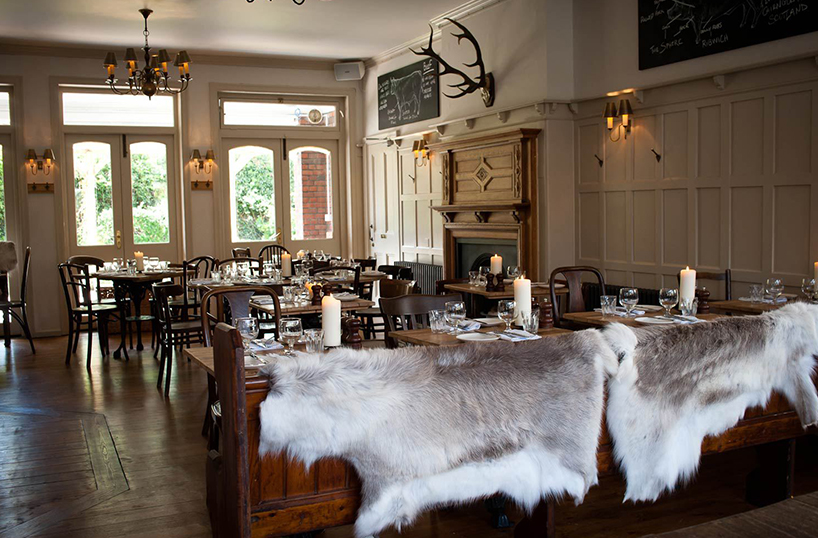 Tom arrives and it's time to eat. The menu is crafted by Neil Rankin, who uses his creativity and background to bring a classic twist to the traditions of fire-based cooking. Working with premium ingredients the a la carte menu is bursting with coal-grilled slow cooked specialities as well as interesting vegetarian and fish variants. We start with the Fried Halloumi wrapped in Kataifi with Burnt Onion Dip (£6.50) and Elwy Valley Lamb's liver Mousse, Grilled House Sourdough (£6.00) – although Tom had major envy over the Pulled Pork Tacos (£7.50) when he saw them arrive at the neighbouring table.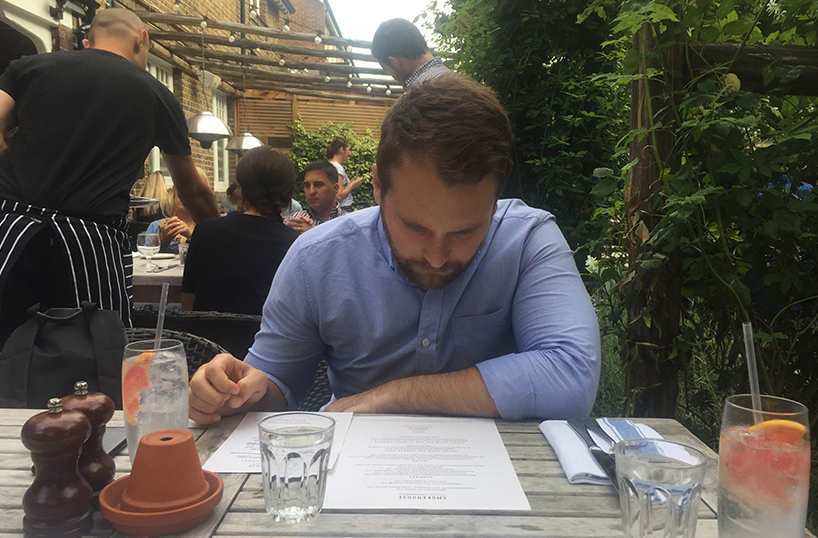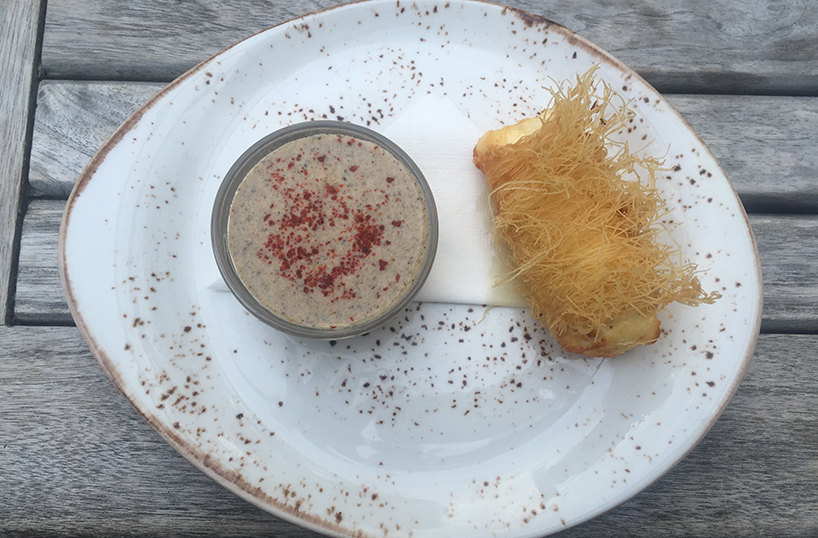 The halloumi was so delicious that we order two. For mains I ordered Goat's Cheese Croquette, Burnt Sweet Potato, Asparagus & Smoked Yoghurt (£14.50) and Tom ordered Short rib Bourguignon, Creamy Mash, Bacon & Essex Portobello Mushrooms (£18.50). My main was very fresh and light – a perfect summer dish.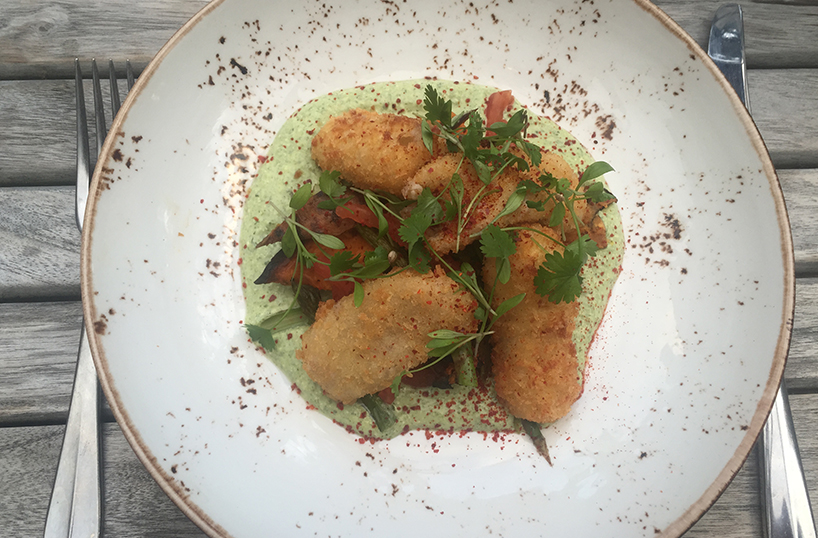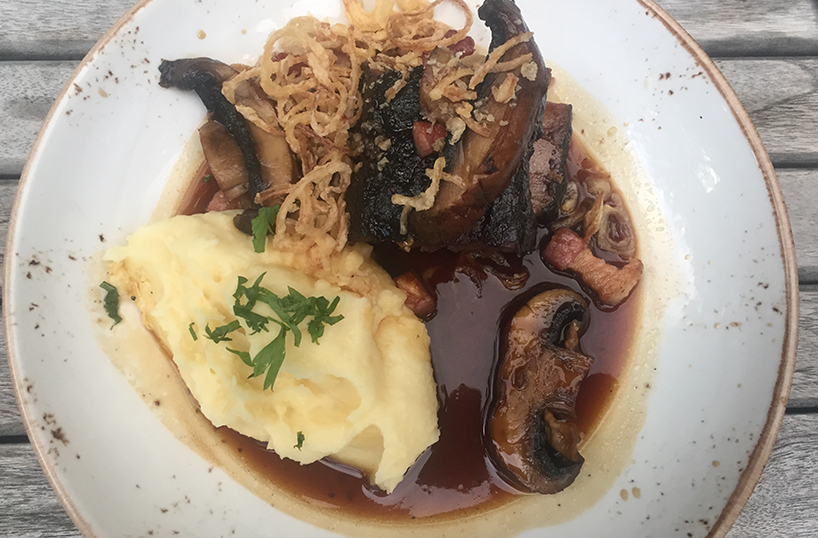 Tom's main was hearty, tender and most importantly perfectly smokey. I'm sure he wanted to push my hand away as I delved into his mash, mopping up the rich and sticky sauce. We were feeling greedy so Tom attempted to eat the White Chocolate Peanut Cup – he tried but only ate a quarter complaining he was too full! On the other hand I demolished the Doughnuts, Marshmallow & Spiced Chocolate (both £7.00). For a veggie going to a Smokehouse I was initially hesitant, but for veggies and carnivores alike this place will delight.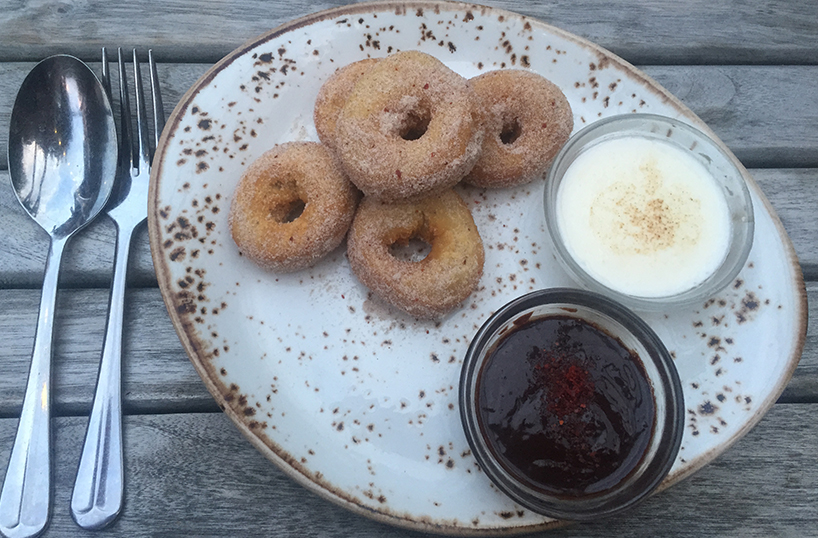 Service throughout was top notch. The staff are very attentive, yet don't invade your personal space – well informed and happy to assist to complete the perfect package for an enjoyable night out. We will be back soon to try out some more of their scrummy grub, especially Sunday lunch, look how delicious it looks…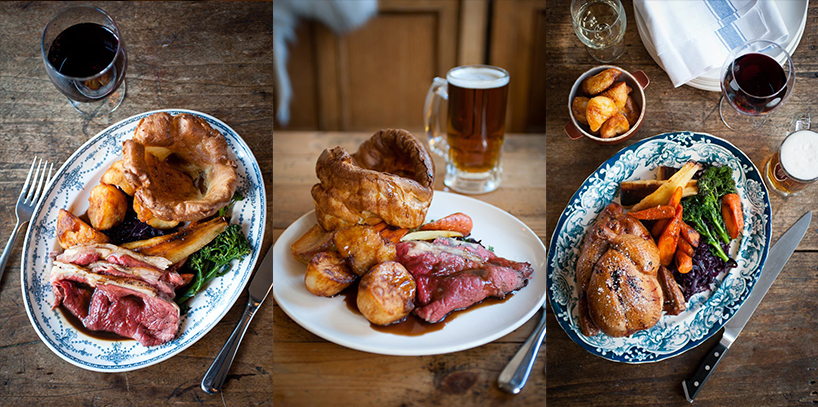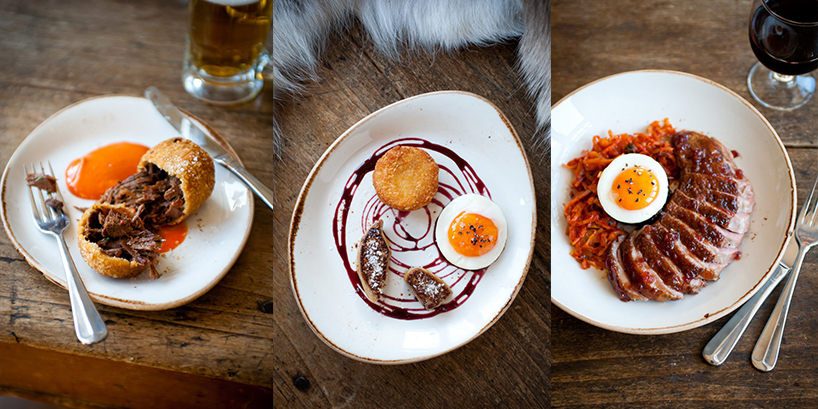 The Smokehouse is definitely in keeping with the affluent neighbourhood it resides in, yet has a warming presence, friendly staff and above all bloody delicious food. We liked it that much we are going back very soon. See you there.
For information, menus and booking visit the Smokehouse site here.
Client friendly? Client-wooing
Affordability? A little treat ££
Nearest station: Chiswick Park
Dress code: Glad-rags required
Best for? Schmoozing or lazy Sundays
————
Words by – Natalie Jahangiry
Images © To Work or Play 2016 / Smokehouse Chiswick