Review: Tanner & Co //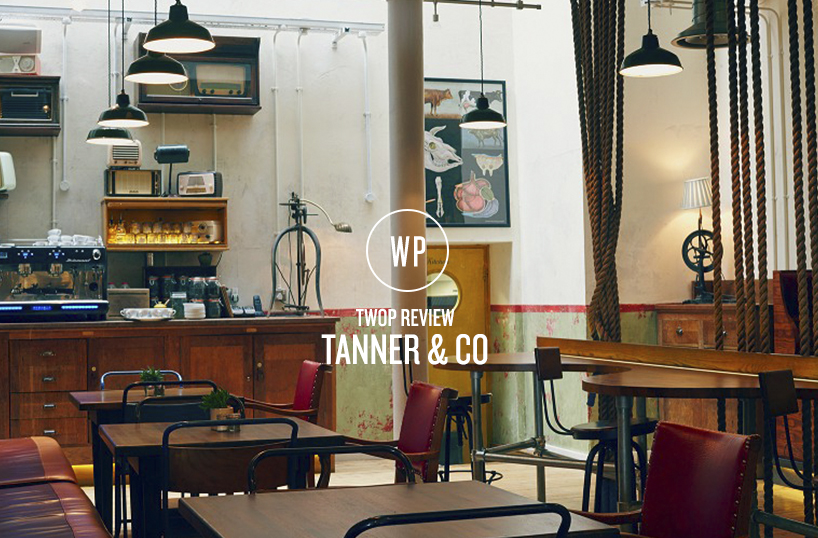 In the heart of Bermondsey lives a venue that not only charms with nostalgic interiors, but fills your grumbling tummy with hearty gastro food. Find out our thoughts on our recent visit to Tanner & Co.
It's been awhile since we've seen Tanner & Co reviewed for its decor, atmosphere and food; so we thought it was time to give you an update.
When it first opened, Tanner & Co was prized for its nostalgic interior and sweet touches created by Russell Stage Studio, but had been previously criticised for its food offering. So what's changed in the last two years?
The decor still has a quirky charm, but has lost some of the quaint touches to make room for more practical replacements. The gymnasium style wooden climbing frames and pummel horses still remain, which made us reminisce back to days where we were climbing up ropes and pulling out blue gym mats in PE, even if it was over 15 years ago (eek). Other decorative pieces include Edison bulbs, glass cabinets full of more glass, and dozens of books along the window ledges. A large room at the back of the venue fits up to 250 people for an event and we love the addition of a courtyard with outdoor seating and fairy lights; the perfect place to spend the hot summer evenings.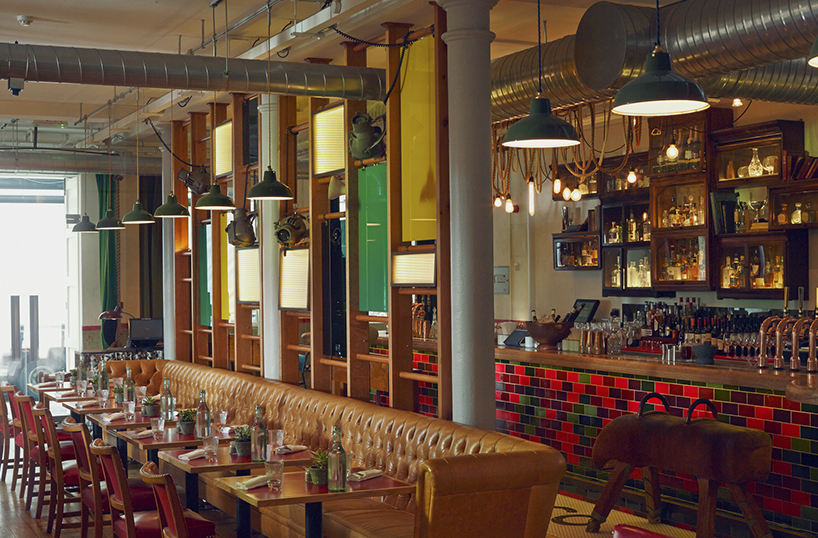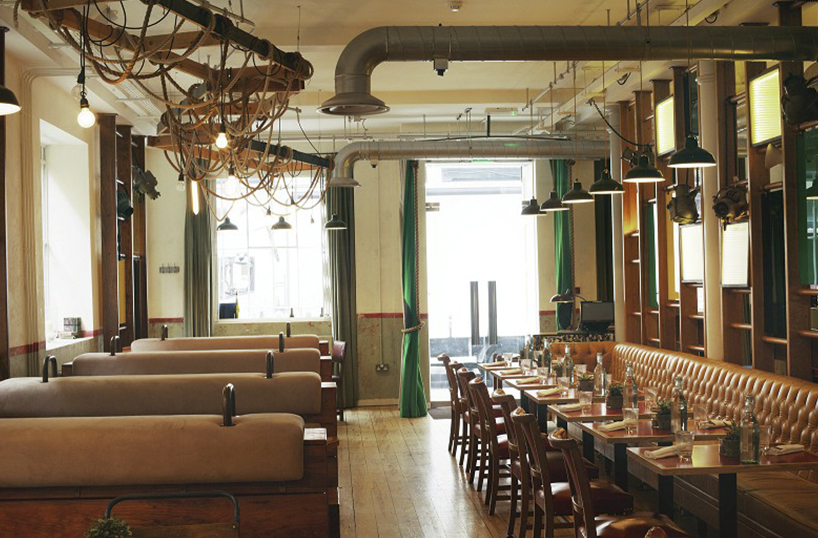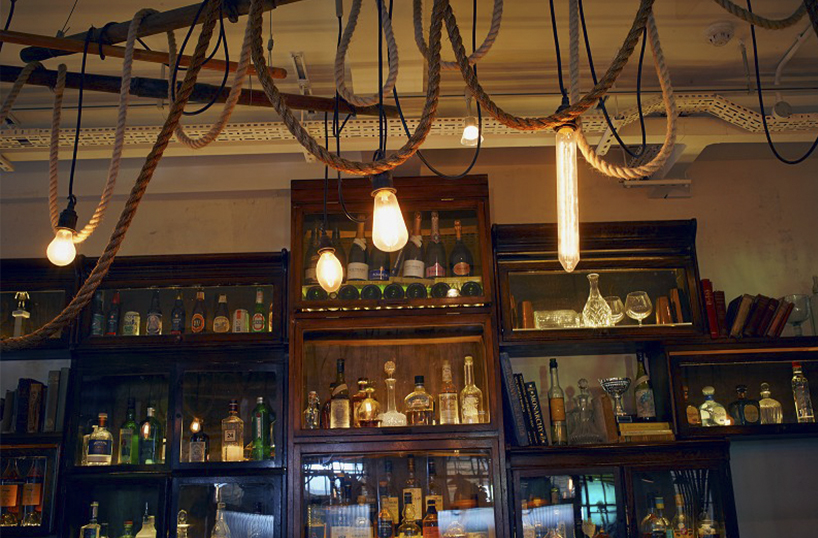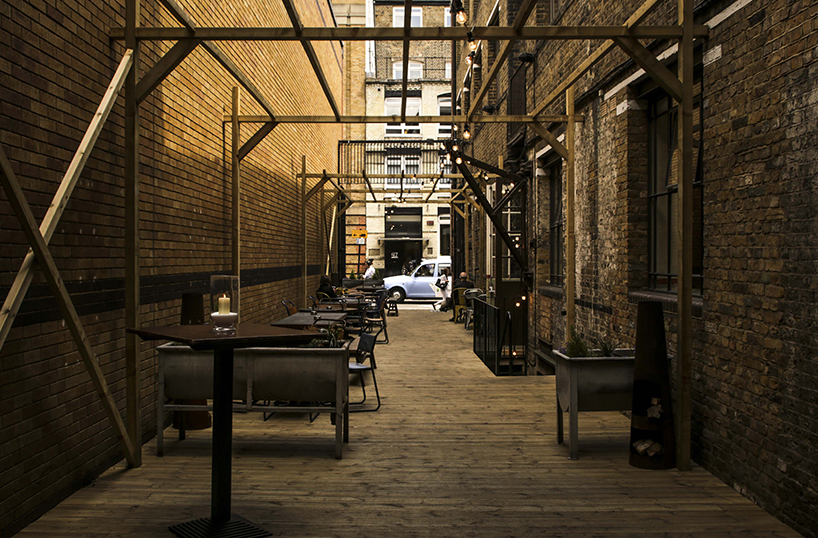 We started our evening with a teapot to share that was filled with a gin and raspberry cocktail concoction which, to our delight, seemed to carry on forever. We managed to pour around 6 or 7 glasses out of the deceiving pot and didn't finish until we were well and truly tucked into our mains.
Moving onto food – We shared starters of Tunworth 'English Fondue for Two' (£14), which was actually a baked Camembert served with toast. We are not sure if we were happy or sad about that, but definitely surprised that it didn't involve a pot with prongs, as the name may have suggested. The Devilled Mushrooms on Sourdough (£7) paired so well with the baked cheese that we realised all of the small plates were curated perfectly to mix and match therefore complimenting each other well. Although the range of items on the menu was extensive and sounded pretty delicious, it wasn't always clear which were suitable for vegetarians until you drilled down into the ingredients of each dish.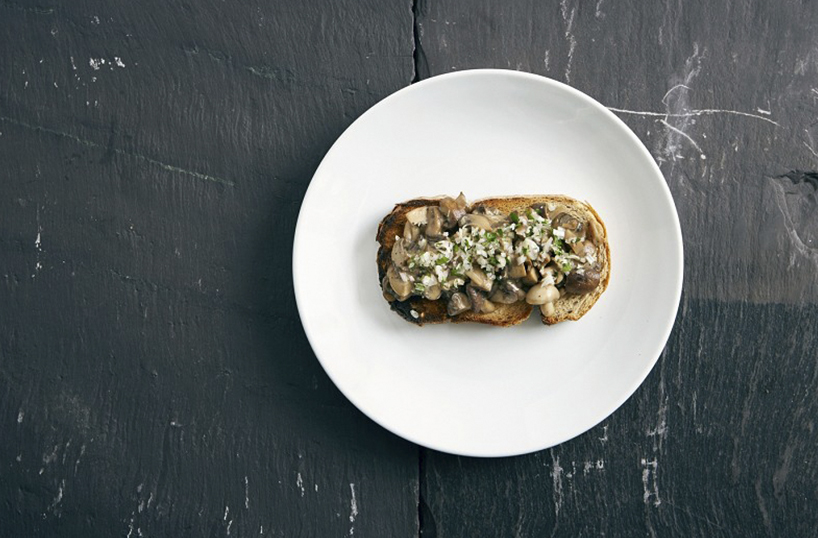 Tanner & Co favour serving food on chopping boards for their main courses as both the 28 Day Dry Aged Cumbrian Rib Eye Steak (£23) and the Skewered Spring Lamb Rump (£21) were brought out on wooden slabs with charming copper mugs to hold the chips (we all wanted the copper mugs!). Nat went for the veggie option of Jerusalem Artichoke & Mushroom Pie (£14), which was served with a cute pie bird plonked in the middle, playing to our charms once more. To accompany mine and Vanessa's meaty mains and Nat's hearty pie we recommend the house red, El Muro Tempranillo (£20 a bottle), which was lovely.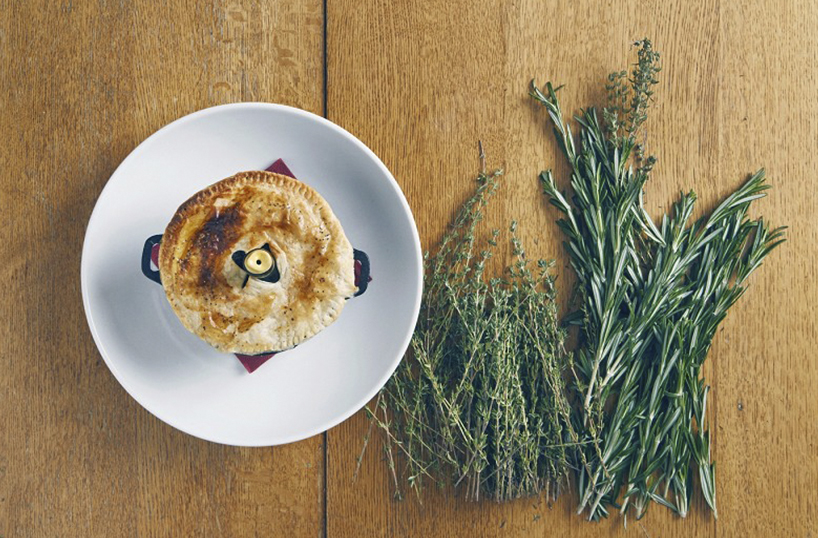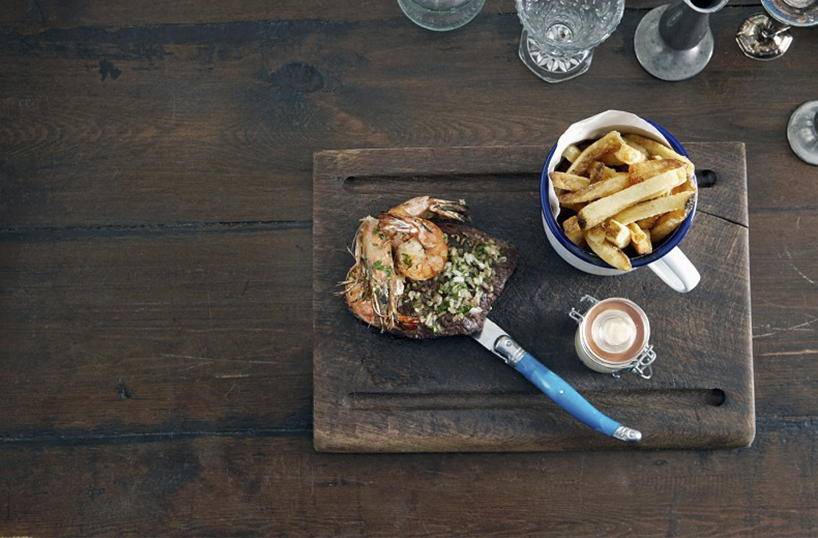 Filled to the brim with refreshing cocktails, delicious food and tasty wine, dessert was tempting… but maybe suited for cooler weather. On that particular day, it was slightly too warm to be able to indulge in a Banana Sticky Toffee Pudding or a Seasonal Fruit 'Rumble in the Crumble', and so, on this occasion we passed (although we will return to sample these in the future).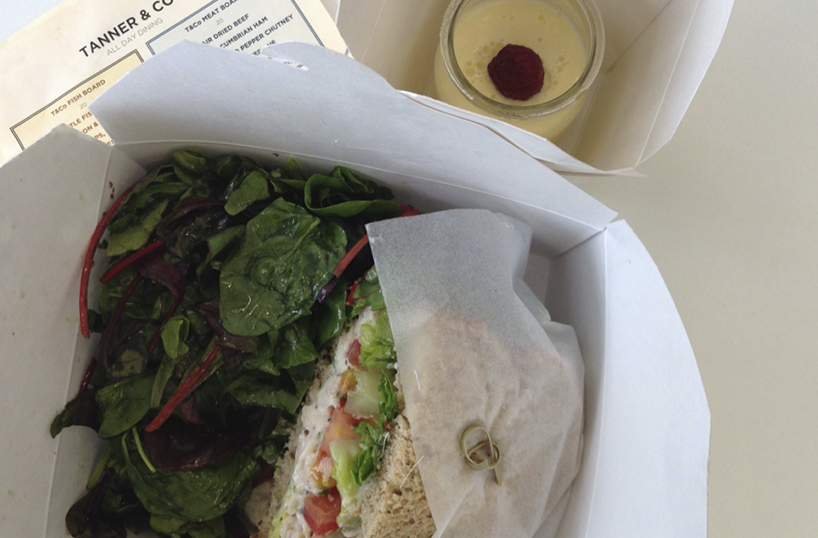 For those in that area during the day, Tanner & Co creates a wonderful Packed Lunch (£10). Choose from a selection of sandwiches such as Chicken and Tarragon Mayo, Smoked Salmon or Vintage Cheddar, and pair with a 'Cuppa' Salad or 'Slaw. For desserts, you can choose one of their Pudding Pots, but beware of the Boozy Sherry Trifle if you have a meeting later that day.
The final say? Whilst Tanner & Co has tempting foods that perfectly suit those of you willing to share, the nostalgic and warm, buzzing atmosphere is still what will bring us back. That and the never ending* teapots!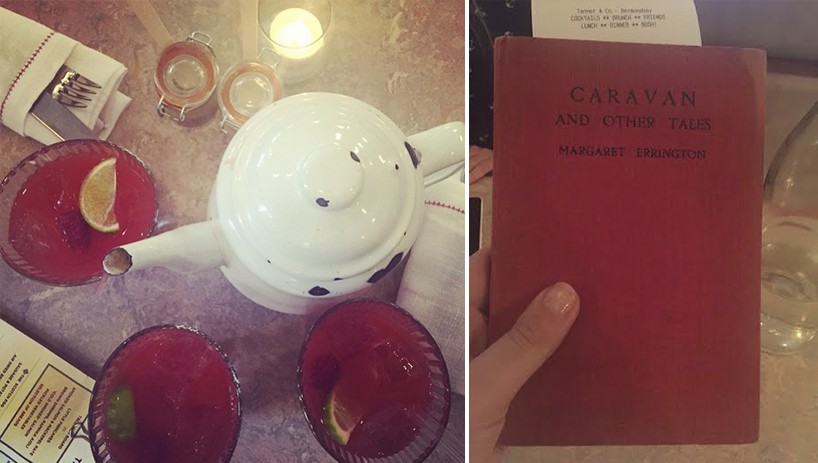 *They do actually end. Sigh. In fact, they've just changed their menu after our evening there to Bottled Cocktails for a scorching £80 (makes 10 glasses), and so we wait with bated breath for them to return. Bring back the delightful teapots!
For more information visit the Tanner & Co website here.
—
Client Friendly: Fine for wining & dining
Affordability: A little treat ££
Nearest station: London Bridge or Borough
Dress code: Any clothes goes
Best for: Schmoozing
Words by – Firuze French
[Some imagery courtesy of Tanner & Co]