Three Six Six Launch New Cocktail Menu //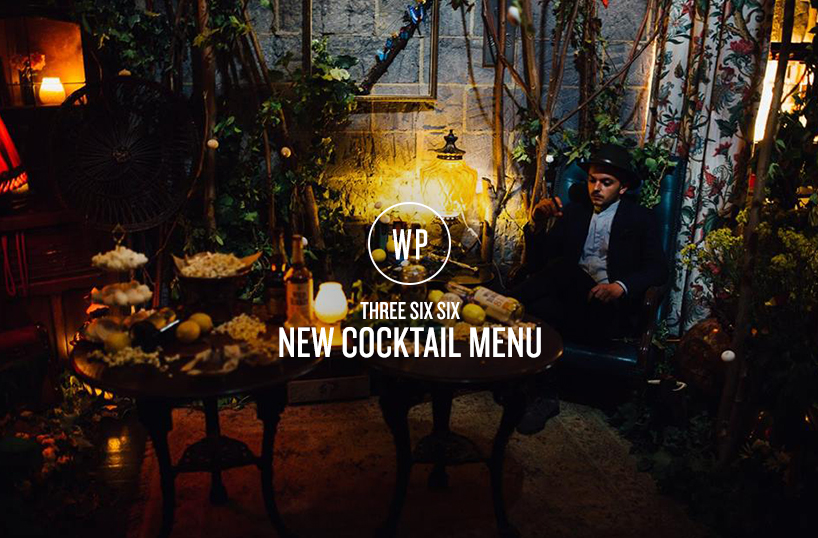 From Peanut Mezcal to Fish & Chips – Three Six Six are back with a spanking new cocktail menu sure to set your tastebuds and imagination on fire. Nat talks about the launch of the new cocktail menu and what surprises the creative team have in store.
What's the best way to launch a new cocktail menu? A party of course. But how do you make it an experience to remember? Ask the team at Three Six Six – London's most underrated bar.
Three Six Six is renowned for pushing the boundaries with its crazy ingredients and creative cocktails – we should know, we've tried most of them! It's no secret that the TWOP team spend a lot of time in this South London haunt (read review here), so when we were invited down to sample the new menu we didn't know what it would involve, but we knew it would be delicious and exciting and that it definitely was!
The bar is set to surprise and delight yet again with a new playful cocktail menu, featuring some very quirky tipples which include: Fish & Chips, Peanut Mezcal and Red Sea cocktails. The flavours may sound pretty outrageous, but they're surprisingly delicious. Our good friend, owner and head bartender Eduardo de la Mora, has spent two months locked away in the Three Six Six cocktail lab carefully perfecting the flavours and ingredients to create this truly unique menu. "It's all about being creative and offering far more than just a cocktail. We like to give you a story in a glass, an experience and the element of surprise." Eduardo says.
The new menu explores the five basic tastes – Sweet, Sour, Umami (a savoury taste), Salty and Bitter – with a selection of tantalising cocktails under each of these key categories. Along with the three cocktails above, you'll find other sexy servings such as Popcorn & Pistachio, Apple & Pecan Pie, and the controversial Roast Dinner cocktail. Paying homage to the on-trend Italian tipple, the menu also has a dedicated Negroni section, with three creative twists on a classic – Strawberry & Carrot Negroni, Gazpacho Negroni and Goat's Negroni (note – no goats were harmed in the making of this cocktail). Finally, there's the Fantasy & Fetish cocktail list, for something a bit cheeky and just little bit naughty. Kinky garnishes include a gag ball, a butt plug and a pair of umbrellas… Intrigued?
On to the launch night itself. Generally you would you envisage canapes and cocktails being handed around the room, maybe a quick cocktail class or taster session to showcase a new menu – but this is Three Six Six and they like to do things differently. On arrival we were given a glass of punch in the outside area and asked to wait a short while until our slot was ready. While sipping away we quickly noticed that all the windows were blacked out with newspaper which instantly sent our imaginations into overdrive. 15 minutes later we were put into a group of 6 and told to head around to the back of the venue to gain entry and we headed in. Immediate reactions were "wow"… we knew we were in for a treat.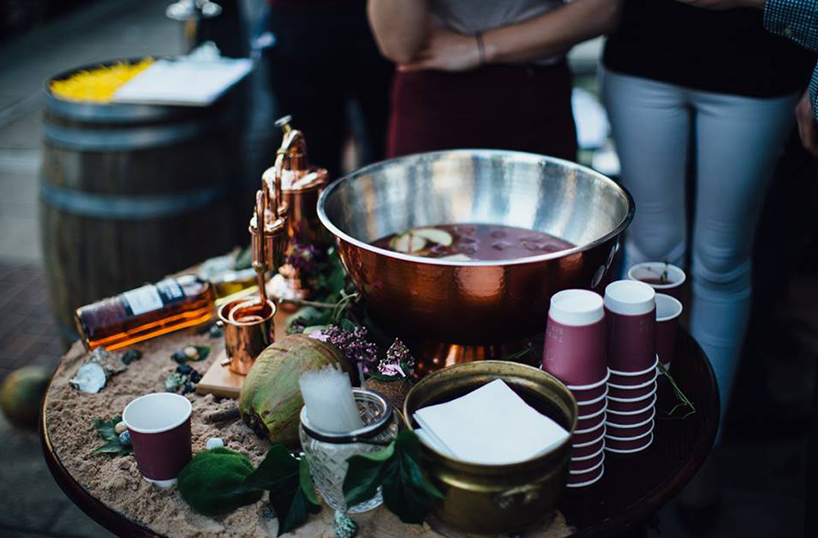 The venue had been transformed into 5 areas for each cocktail we were to receive – each area with its own theme and bar team ready to take you through the experience. First up was a circus theme where we tried the Popcorn & Pistachio cocktail. Beneath a halo of ivy and next to a popcorn machine the bartender took us through each ingredient, gave us tasters of the different elements and then gave us all a sample of the creation, which is totally delicious FYI. This set the precedent for each area and the way the night would continue.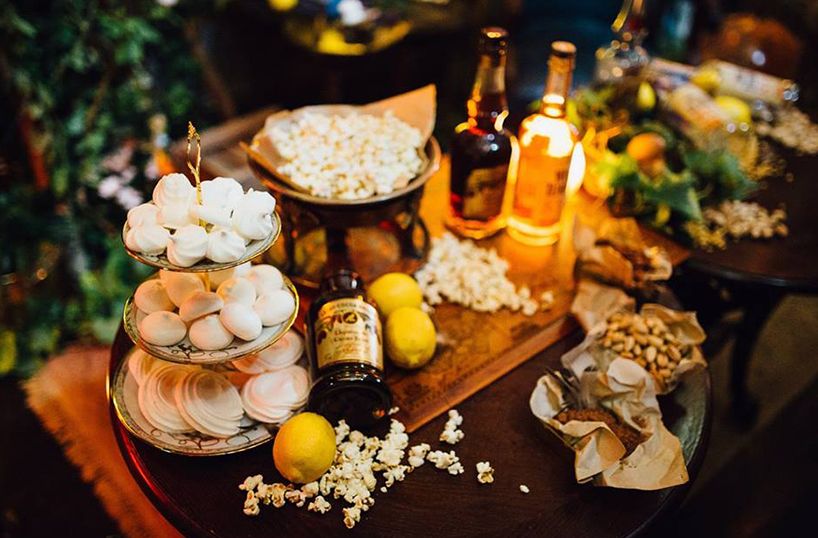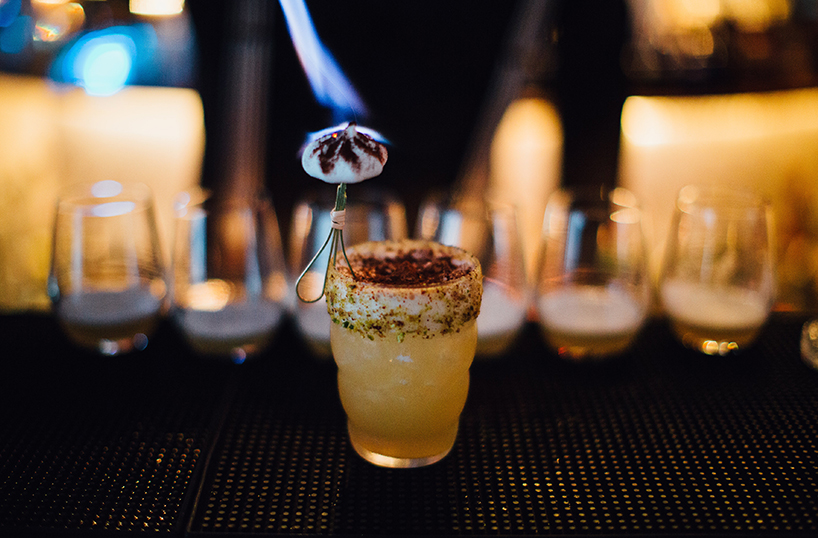 After finishing up our samples we were led behind a curtain to a dark room where a mistress wearing a leather bodice gave us all a whip while her male counterpart explained the next drink. And this is how the experience continued (I'm going to call it an experience as it was a totally brilliant event), and saw us moving around each area, landing on a different theme, which was a direct reflection of the drink itself.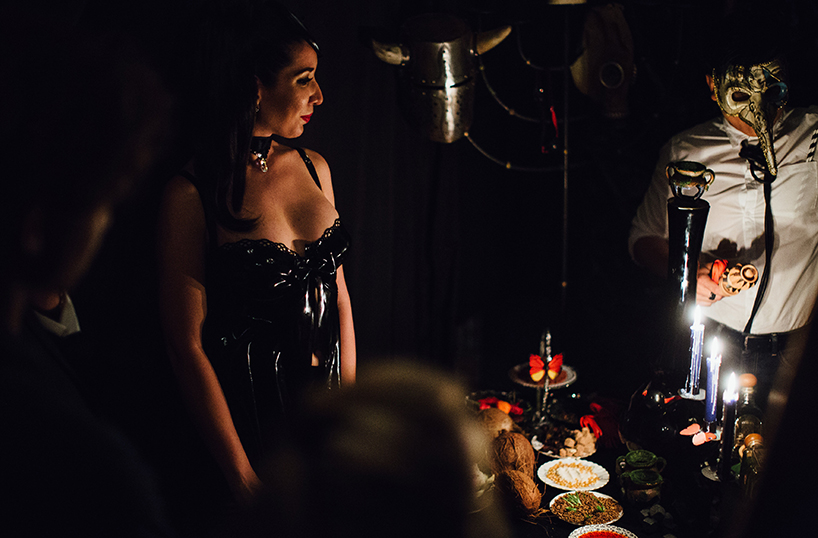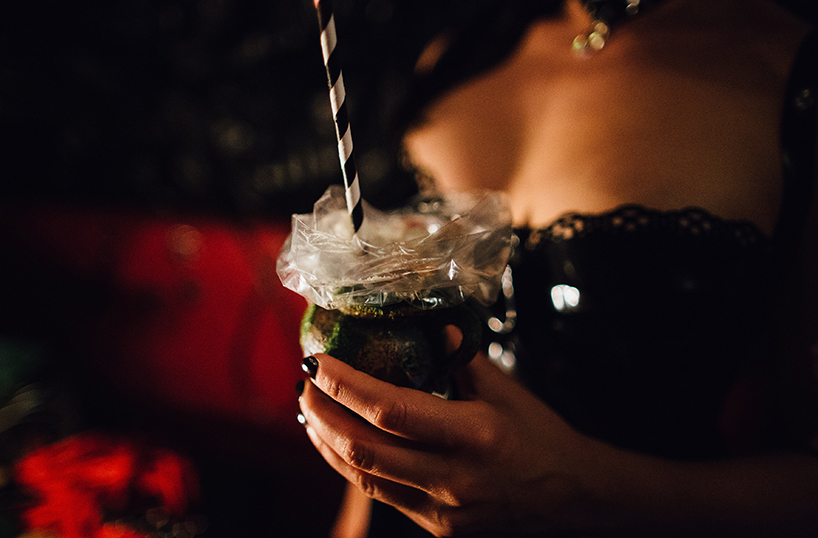 We were immersed in the Caribbean (sand and all), led around with paper bags on our heads, asked to eat pebbles (which actually turned out to be chocolate) and told to drink a cocktail that glows in the dark by a lady wearing a mask that was somewhat reminiscent of phantom of the opera. To end we were guided to the final area where we were asked to close our eyes and smell the aroma from a cocktail set to be the Marmite cocktail on the menu (you will either love it or hate it). The aptly named Fish & Chips drink aims to remind you of a fish & chip shop with ingredients such as mushy pea infused gin and vermouth, mushy pea shrub, Himalayan salt ice and lemon. It's definitely different and split our group down the middle with some who liked it and some who didn't. Personally my favourite drink of the night was the Red Sea which we tried in the Caribbean section of the cocktail tour. Overall it was a bloody brilliant idea and we had so much fun. If I could bottle and sell the passion, energy and creativeness these guys embody I would be a millionaire!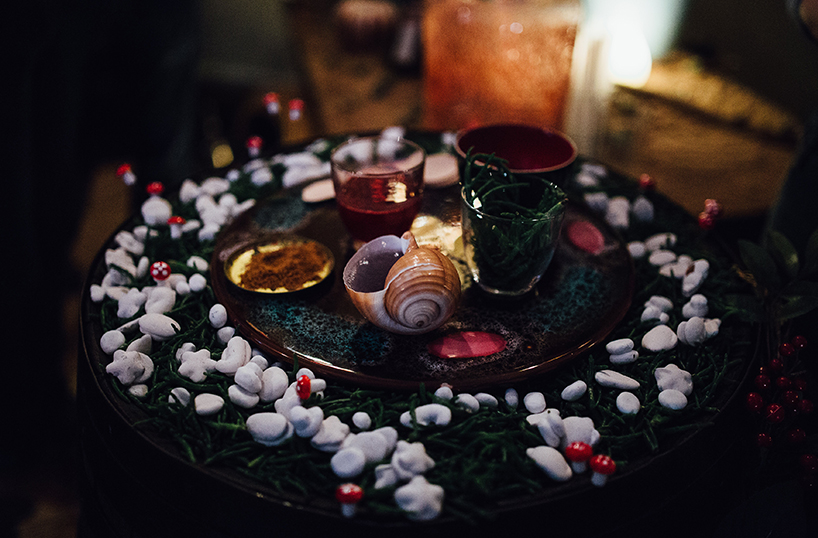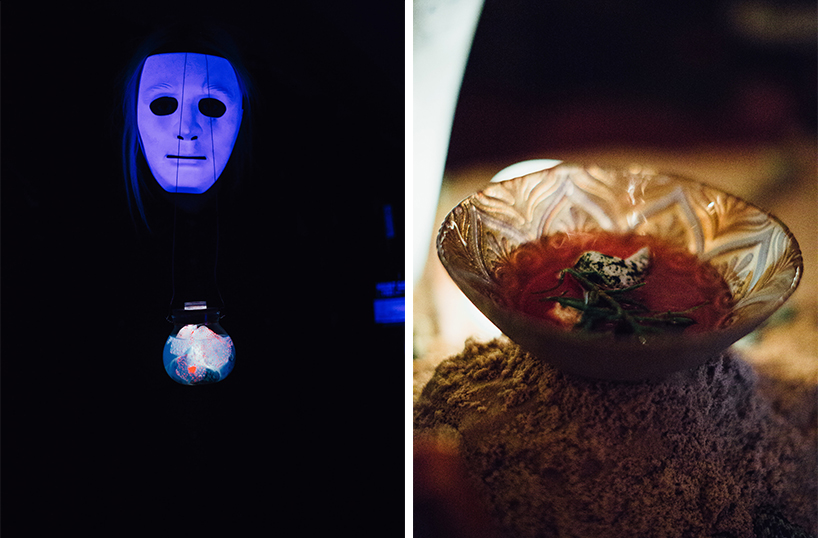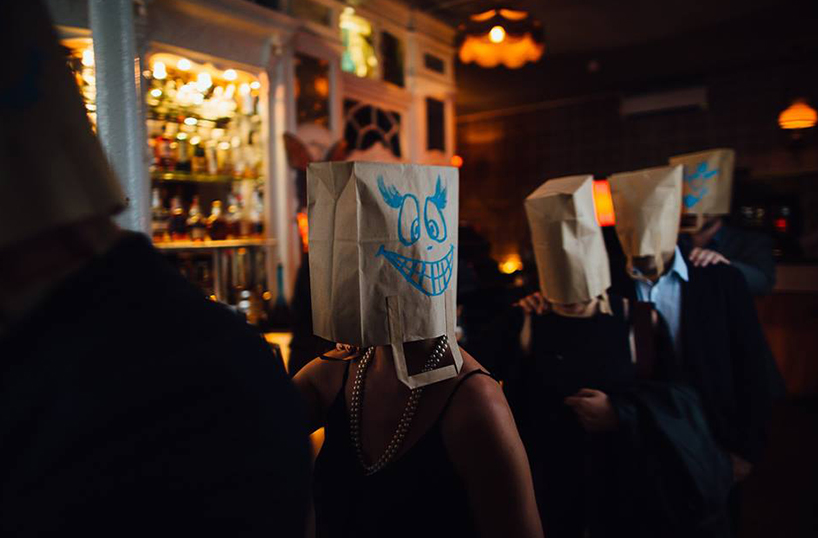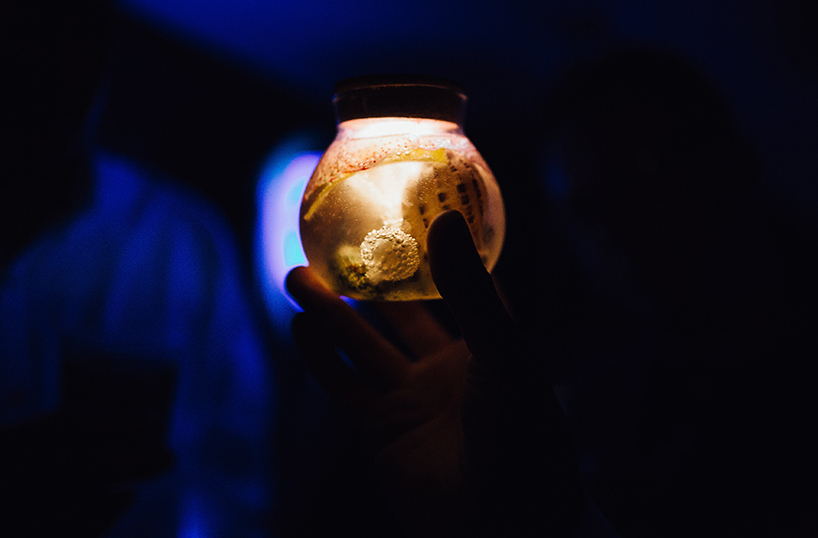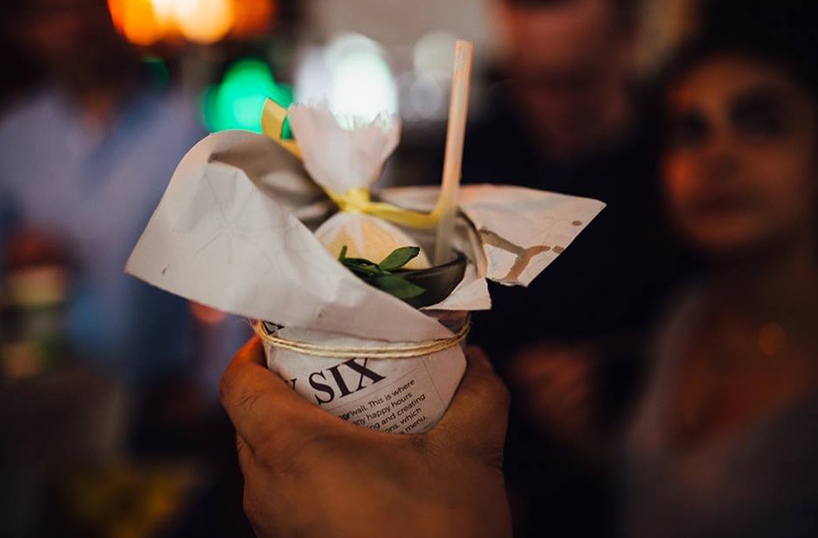 At the beginning of this post I referred to Three Six Six as London's most underrated bar, and that it is. It's a true gem in a very big ocean. A venue with a different offering, serving delicious experimental cocktails with an eclectic vibe and exceptional personal service and it's not talked about enough! So if you want a speakeasy for date night, celebrations or a relaxed tipple my advice is to head to Three Six Six today – and we will see you there!
The new cocktail menu launches in Clapham and Earlsfield on 15th August 2016. To accompany the new cocktails, from 1 st August, Casa Manolo will also be setting up in-house serving up Spanish dishes, such as seafood Paella, Garlic Prawns, Grilled Octopus and stuffed peppers, along with sharing cheese and charcuterie boards. Yum.
Words by – Natalie Jahangiry
[Imagery courtesy of  Three Six Six]