What I learnt from Glastonbury Festival //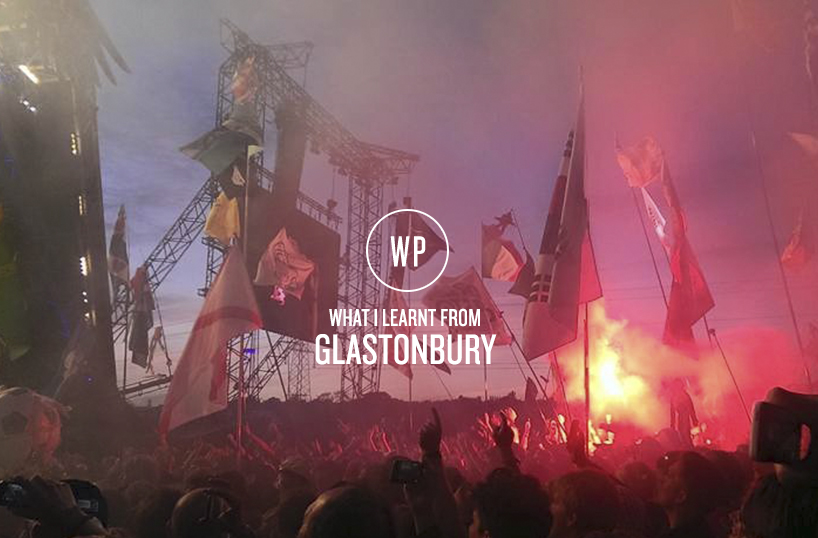 Nat recently found herself amongst thousands of people at this year's Glastonbury Festival. Find out what she learnt from her experience there.
I've never been to a festival like Glastonbury. Yeah, I've done the odd one day gathering where you get to return to the comfort of your own bed (or that of a hotel you've booked nearby), but I've never done a 4 day full on camping stint before… until now.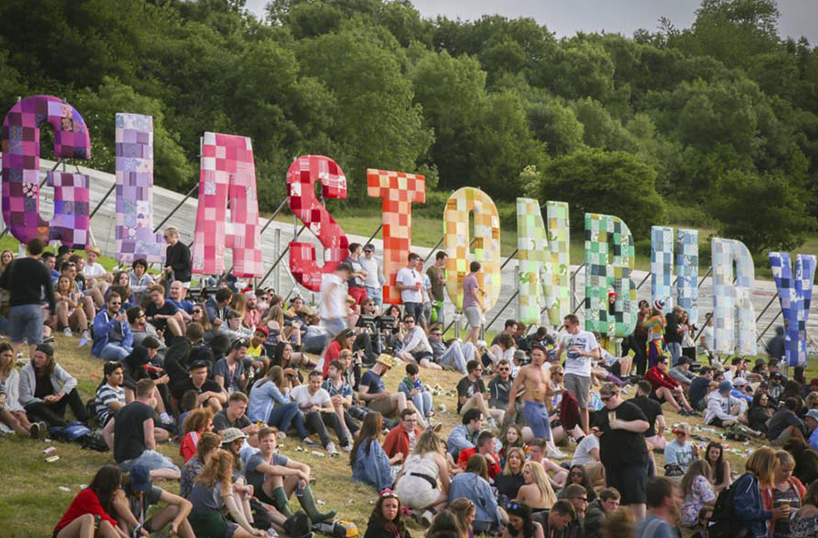 When I mentioned to friends and family that I was going to Glastonbury they laughed, my mum in particular after reminding me that I refused to go camping as a child and in my early teens, on a school trip to France I threw a paddy as I didn't have my own en-suite! I like my comforts, I'm not going to lie. I like a bed, shower, toilet, electricity and running water and then there's the other essential necessities like a hairdryer, straighteners, makeup, clean clothes, toilet paper… the list goes on. I don't think this makes me high maintenance, I just like the comfort of having them at a moments notice. Basically what I'm saying here is that no one could believe that I was really going to go to a festival where this essential package was not a given, but I like to try everything once (apart from food because I'm particularly fussy), which often results in putting myself in uncomfortable situations, but if you don't try you'll never know. My friend Ralph always used to remind me that "you only live once" so taking that onboard, and with a gentle push from my boyfriend Tom, I found myself hovering over a keyboard fighting off the masses to try gain entry to one of the most sought after music events of the year. Success came and tickets purchased, along with a pre-erected tent (there was no chance I was taking my own) and a survival kit, I was ready to dive into a land of unknown activity.
So let's start with what wasn't so bad. Staying clean actually wasn't a problem. We had thankfully booked into a campsite called Worthy View which sat away from the main grounds up on a hill (which was an absolute trek on a night, but totally worth it for everything else the site had to offer). The area had a vast array of tents of all shapes and sizes from tepees to wooden beach huts with actual beds. We had a scout tent which was already up for us when we got there, was super roomy and the massive bonus was we didn't have to take it down as we left. We  also had proper toilets, showers, pop up food stalls and shops. Worthy View made the whole camping experience totally bearable for me and I would highly recommend throwing a few more pennies at the sleeping situation to stay in a more luxurious manner.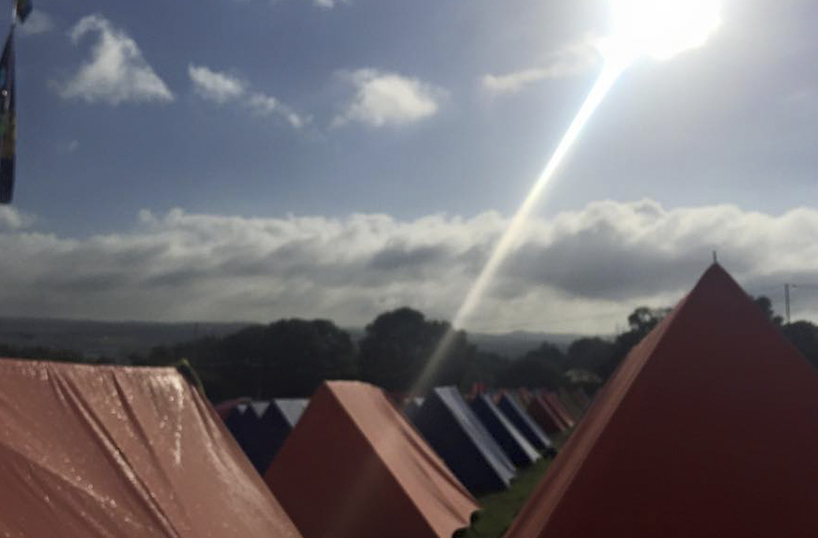 What I didn't like… Well this is no surprise – the toilets whilst in the actual festival grounds. I tried every toilet on offer, eco friendly ones, portaloos and then the dreaded green open air ones where you feel a bit like sheep being herded into pens! In saying this, when desperation kicks in and once you've learnt the art of squatting then it's not so bad. Do remember to take tissues with you, lather yourself in hand sanitizers (which are located near every toilet area) and DON'T LOOK DOWN.
Apart from the toilets I have no other niggles. We had a truly amazing time! The weather was actually great. Yes we did have rain and yes wellies were required (unless wearing flip flops in a mud bath is a good idea), but all in all we had beautiful sunshine for the best part of the stay. Food wasn't an issue either as there was everything you could possibly ask for on offer. From curry to toad in a hole, donuts to milkshakes, veggie vans to carnivore stands, there's something to suit everyone.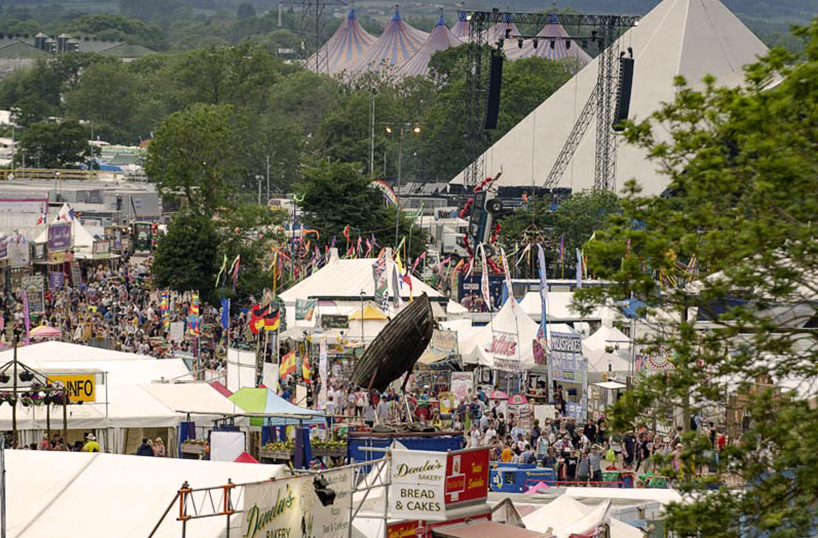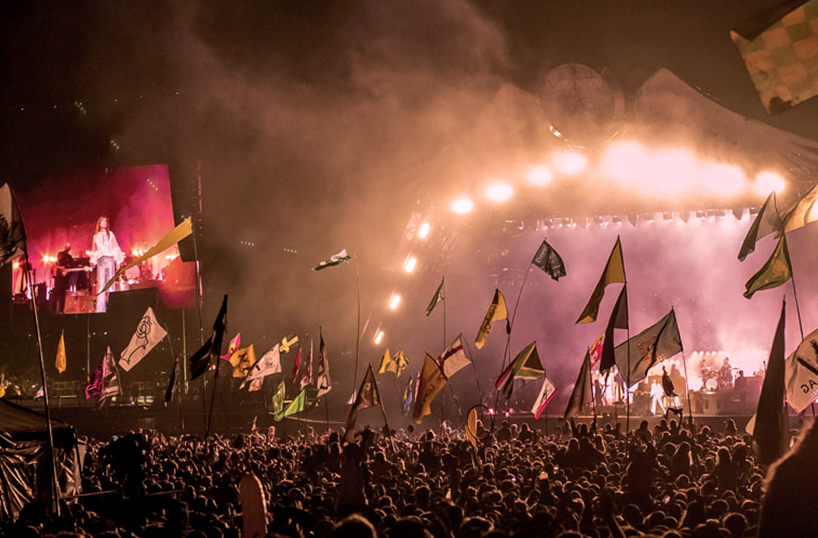 Now let me cover the music. It's incredible! I can now see why it's one of the most desirable festivals in the world. I loved nearly everyone we saw. The whole atmosphere was like nothing I had ever experienced before. We kicked off the first day by sitting and watching James Bay's dreamy acoustics in the sun with ciders, which was a lovely start. We ended that Friday with Florence and the Machine as she headlined the Pyramid Stage and stole the show. She was brilliant, to the surprise of many critics. The following day I particularly enjoyed Jessie Ware (I've been waiting for so long to see her and she didn't let me down) and Years and Years who both played in the John Peel tent. Pharrell also put on a fab show and even welled up at the sight and sound of everyone singing his lyrics and cheering for him. We also saw Kanye, who started off great but then just got a bit too much for me (watch it online and you may see what I mean). The last day really topped off the whole experience. We started with Hozier, then watched the legend who is Lionel Richie, Jamie T and a super light show from The Chemical Brothers on The Other Stage. We then topped the experience off by seeing 2 Many DJ's play inside a metal spider that spurted out fire, aka Acadia. The Dalai Lama (yes you read that right) even made an appearance on the main stage and gave an incredible speech. The crowd sang happy birthday to him as he blew out candles on his birthday cake. A very memorable moment. You can watch all these acts and more on iPlayer here.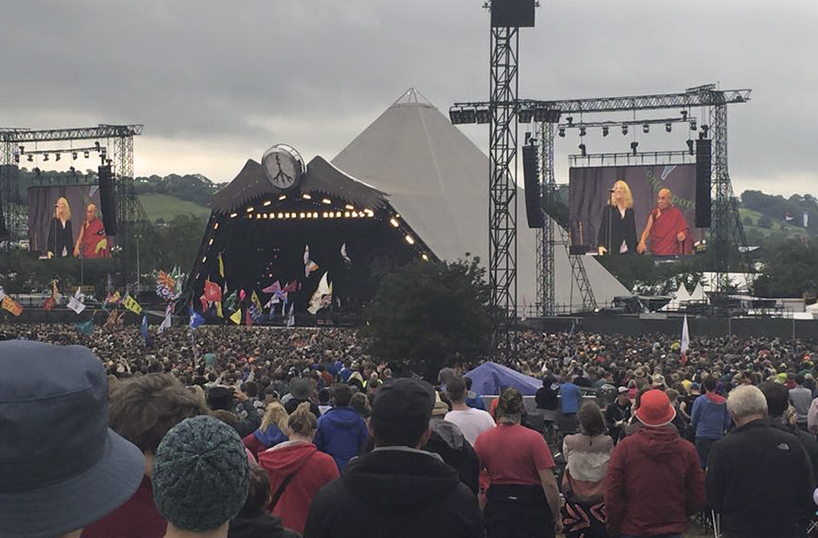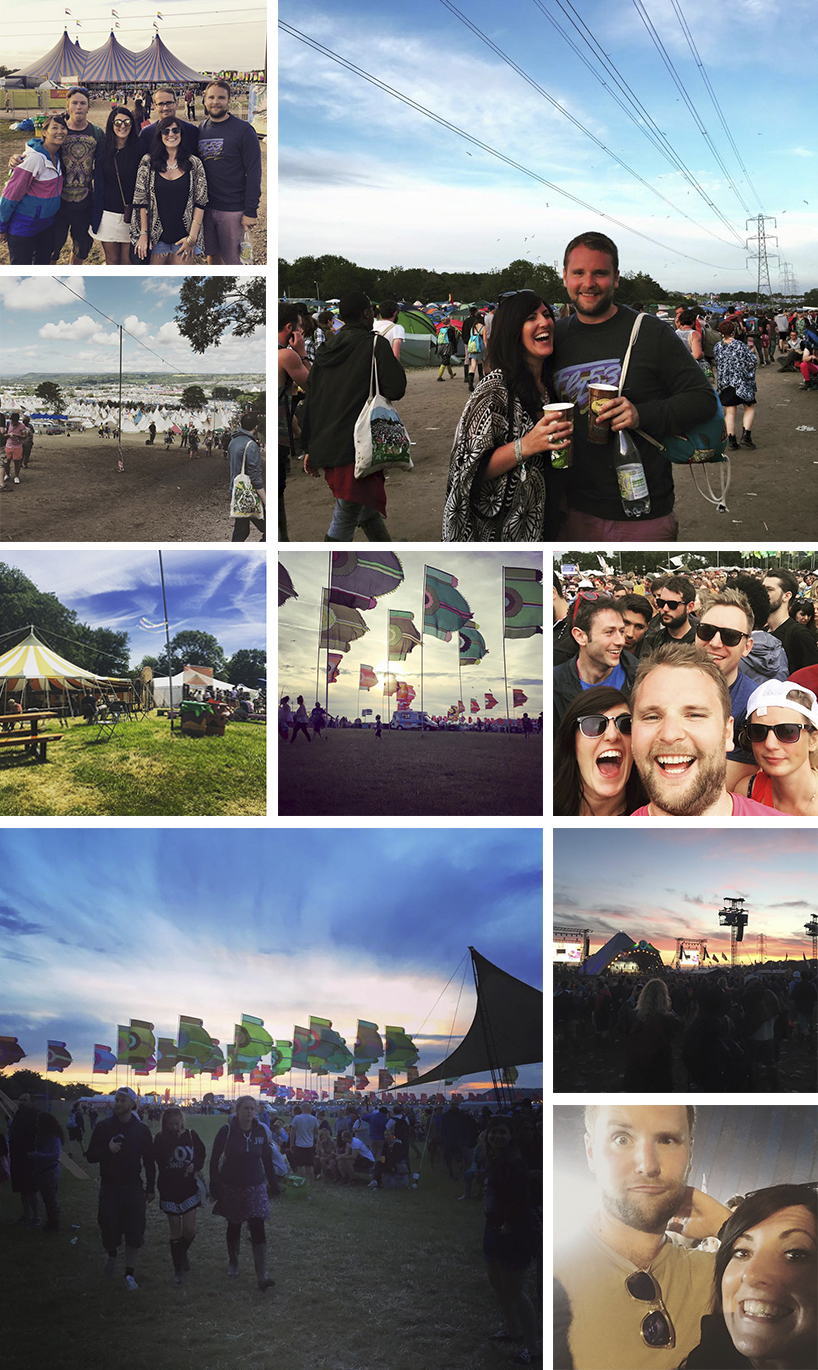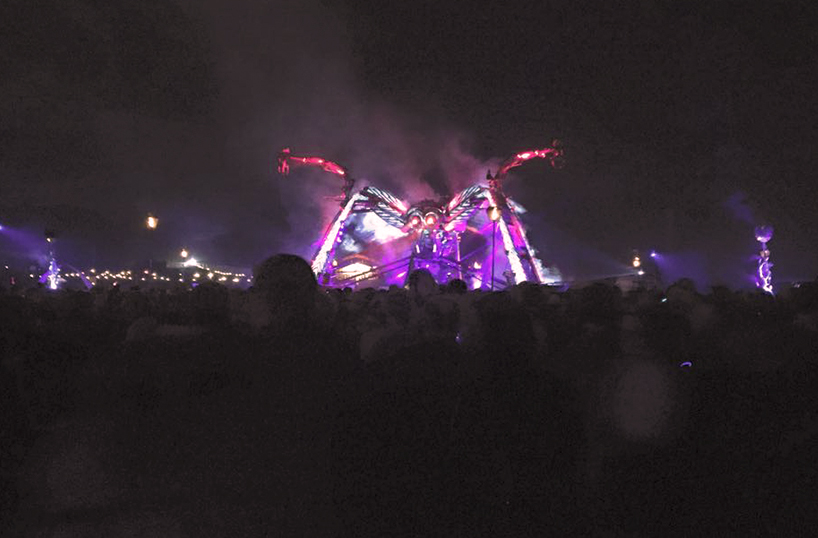 So from all this, what did I learn? Well I actually learnt a few life lessons:
1. If it rains it rains, it's really not the end of the world. This should be applied to all aspects of life, if you have a bad day, you'll get over it. No one goes through life having a totally brilliant time everyday. Shit will happen and it may rain on you, but at the end of the day it might be sunny tomorrow.
2. Sometimes you have to let your hair down and just get on with it. You might surprise yourself and stop worrying and have a really good time.
3. It's good to go back to basics. Living without creature comforts was an eye opener to me as I learnt I can do it. You don't have to have your iPhone on every minute of everyday (although it's a bit of a struggle when trying to find people so buy a crappy pay as you go old Nokia like I did to stay in touch). You don't need perfect hair and makeup to have a good time and it's not the end of the world if you can't get on the Internet. I also learnt that women don't care if you have to strip to shower naked to get clean (I forgot to take a bikini and it seems no one else remembered either). We all have the same body hang ups and insecurities and at the end of the day no-one's really looking or really cares and we're all in the same boat.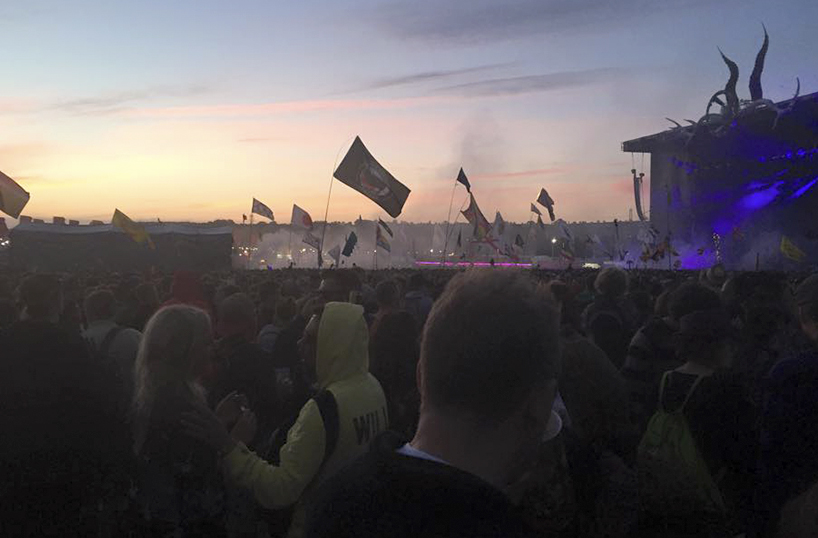 All in all a great experience and would highly recommend attending at least once. I am even thinking of going next year… Watch this space.
Words by – Natalie Jahangiry