Copper is the New Black //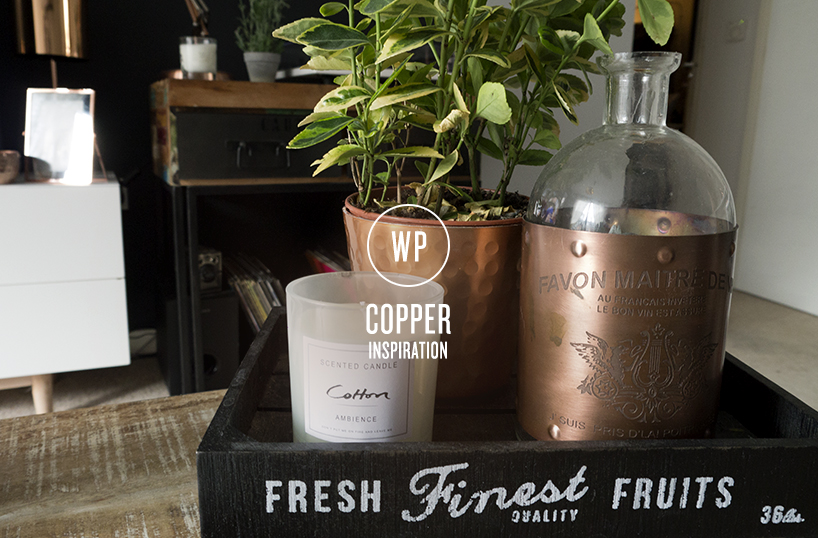 Love copper? This post is for you. Nat talks about the colour that's still trending and will continue to grow in 2016.
I'm a brassy girl. I'll be honest, I have a strict style, especially when it comes to interiors. I know what I like, and what I like is copper. Monochrome also appeases my taste and back in August I wrote an article on styling with black and white (read here) in which I talked about my obsession for a neutral palette and briefly touched on copper. The combination of neutral tones such as grey or white mixed with the metallic warmth of copper can be found in pretty much every area of my flat. It's something that plays a big part of my interior design, so much so that most of my Christmas and birthday presents involved a sprinkling of the colour in one way or another. And why not? It's a trend that dominated last year. To me, copper is like the little black dress, will it ever go out of style?
Historically the use of gold or silver has dominated design in every form, but 2014 started to see a shift in style with copper rising to the forefront in the interior battle. In 2015 it become the 'metal of the moment', and that's not shifting anytime soon. Trend reports have outlined a distinct bias towards the colour and stores have confirmed we will be seeing a lot more of the metallic favourite throughout the year. So given all this here's a few ideas, tips and products you might want to buy on your quest to becoming a copper convert, just like me.
Homelife
There's only one way to get a glimpse into my life in copper, and that's to have a nosey around my flat. Therefore I have kindly taken some snaps to inspire your inner interior creative.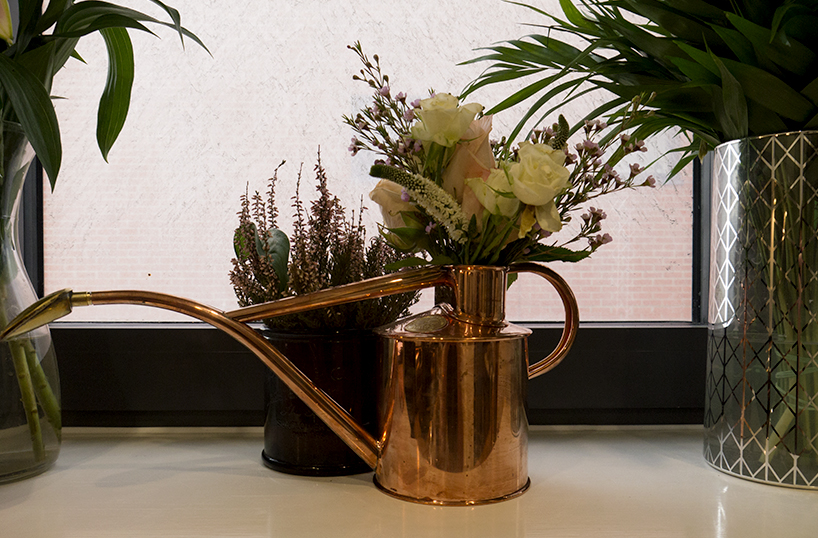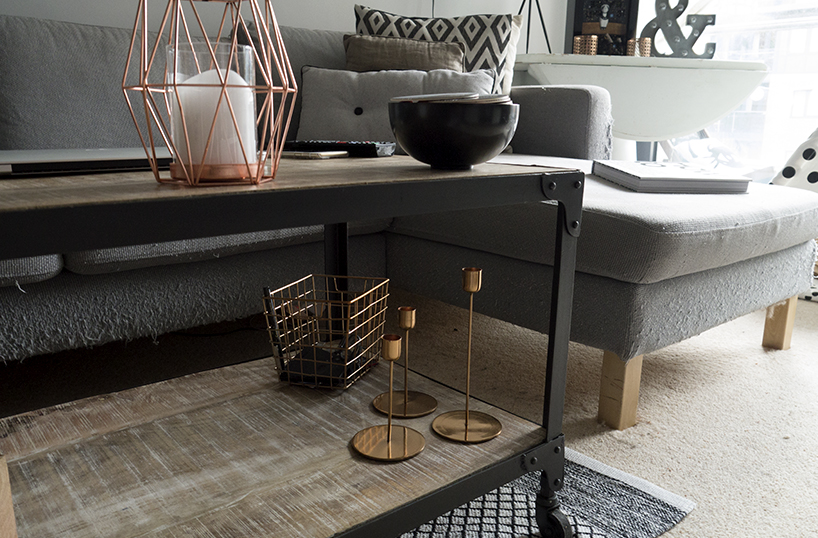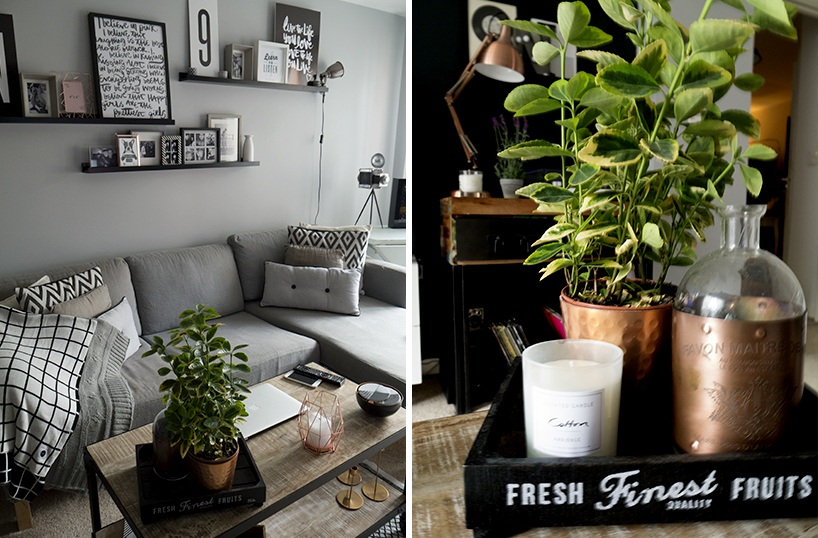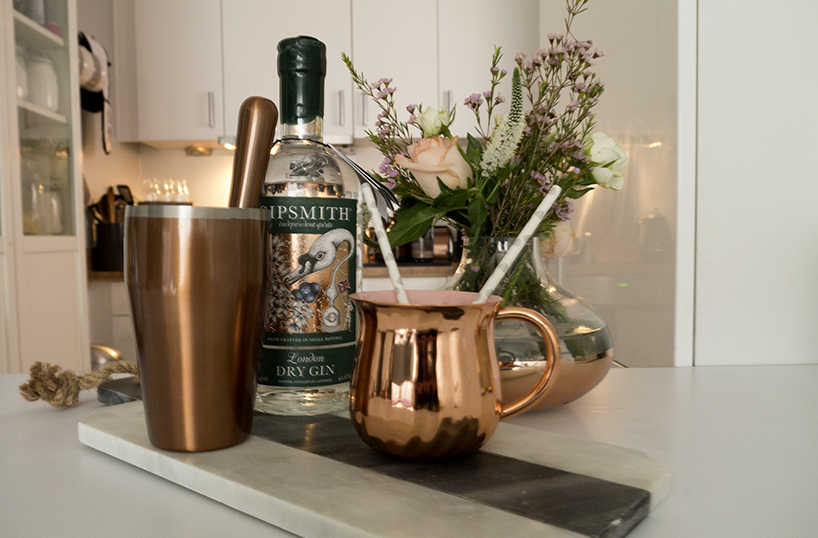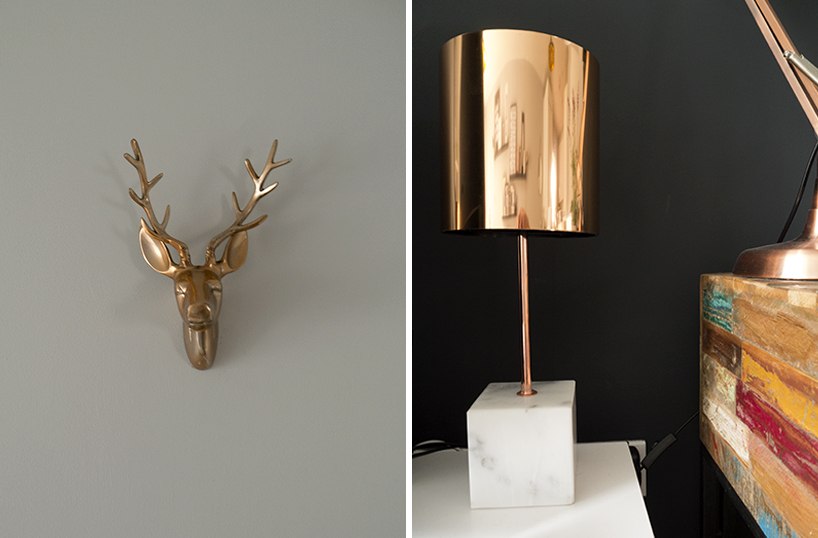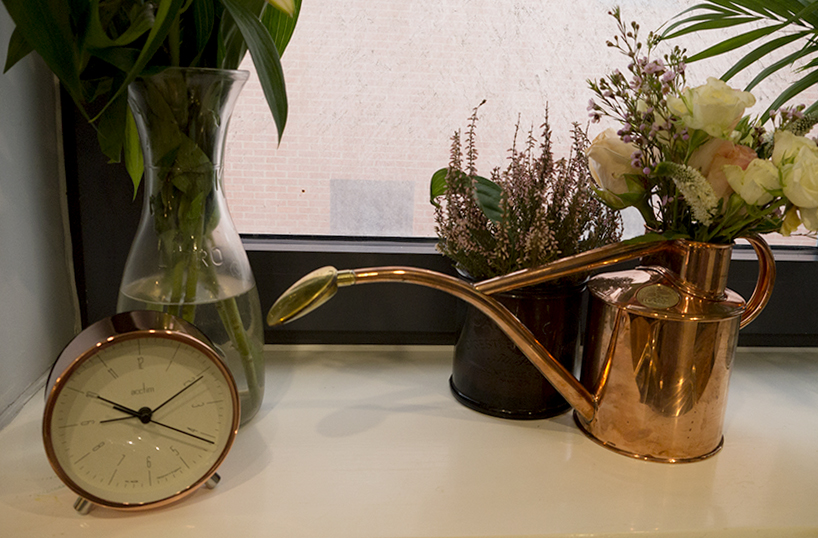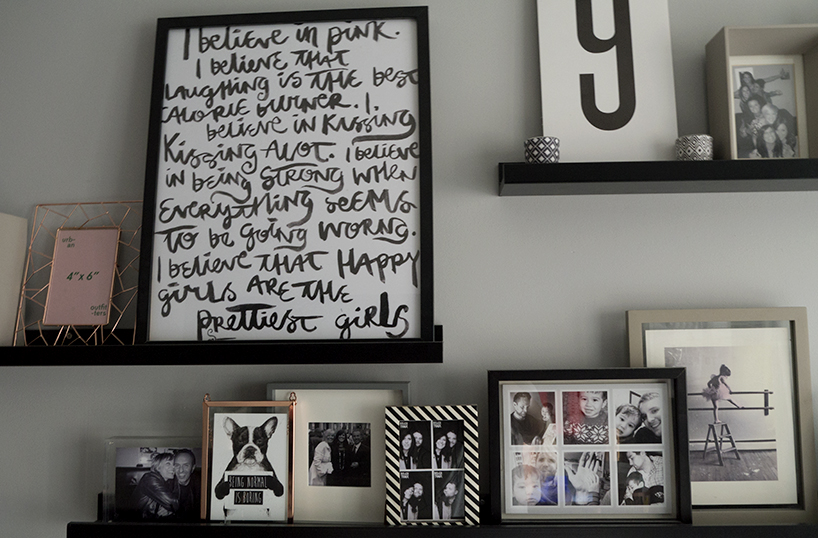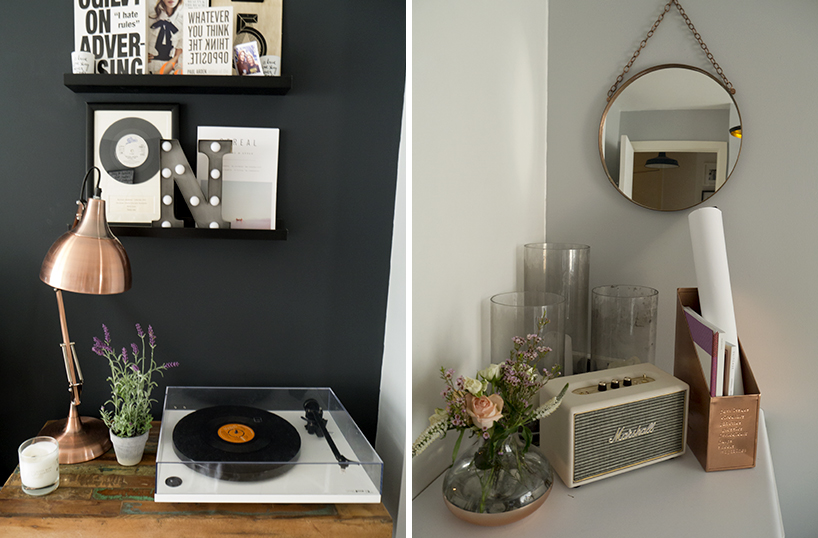 DIY
Get your craft skills out with these copper inspired DIY hacks.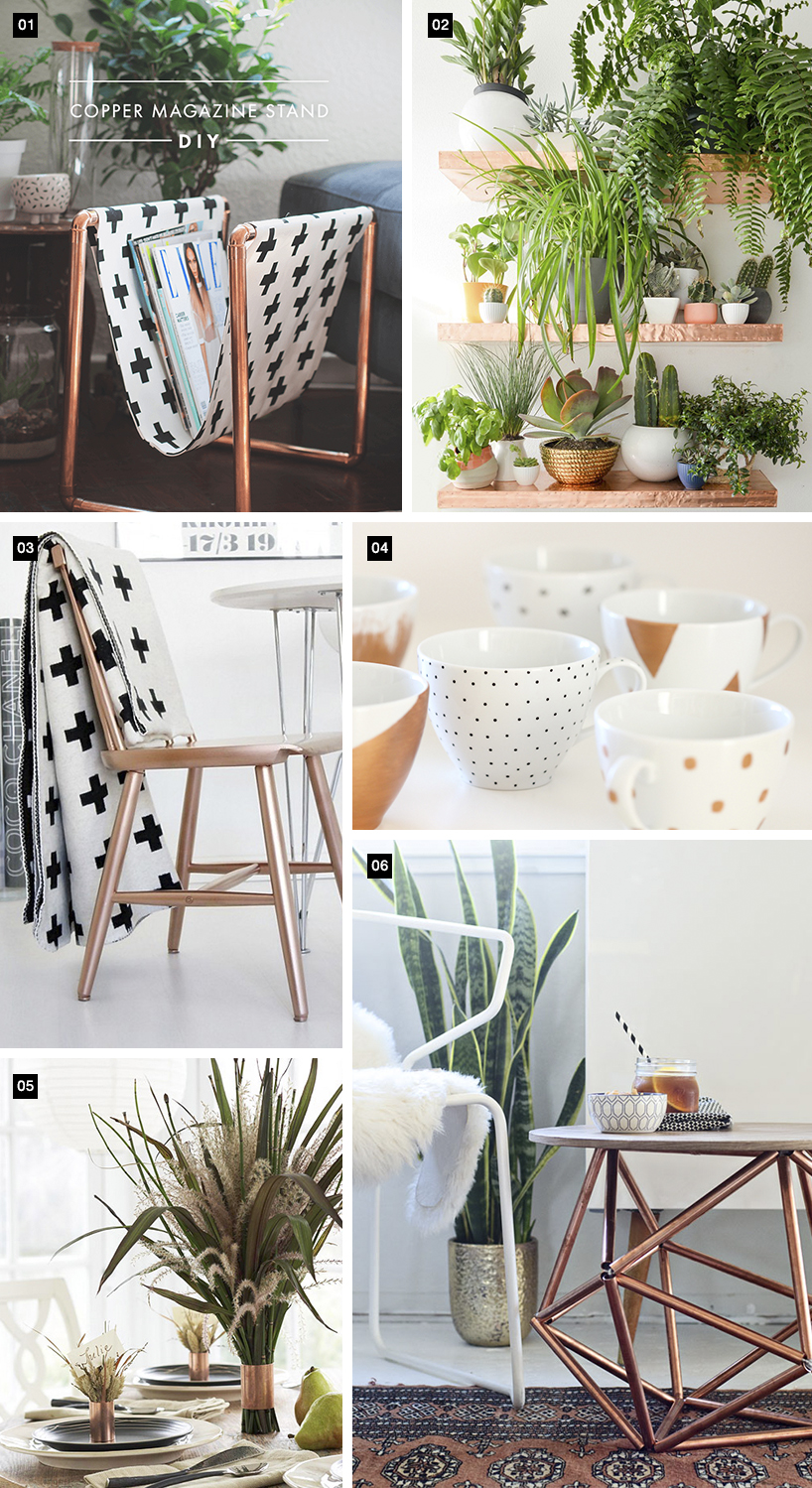 1) Zana Products magazine stand | 2) Vintage Revivals shelves | 3) Apartment Therapy copper spray paint | 4) Delia Creates cups | 5) Babble table decor | 6) Home depot table 
Inspiration
I've been collecting some snaps over on Pinterest for inspiration on copper and colour combinations, materials, styling ideas and homewares. Have a look at the board here.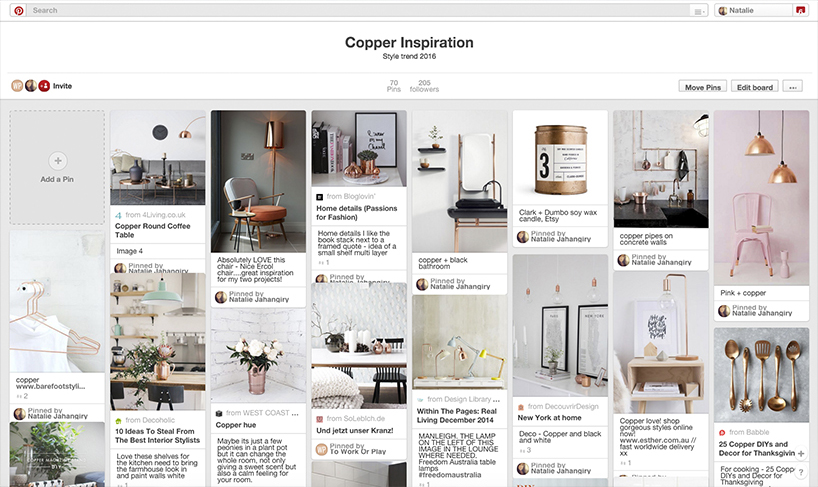 Shopping
And now that you are well and truly immersed in copper, here's some pieces you might want to purchase:

7) 4 living table | 8) Not on the High Street hanging plant pot | 9) Not on the High Street mugs | 10) Trouva candlestick holders | 11)  Not on the High Street desk light | 12) Not on the High Street ampersand | 13) Anthropologie desk tidy | 14) Not on the High Street kitchen hook rack | 15) Trouva desk light | 16) H&M wire basket 
Go forth and find your copper gems today!
Words by – Natalie Jahangiry 
[Some Images © To Work or Play 2016  others courtesy of Zana Products, Vintage Revivals, Apartment Therapy, Delia Creates, Babble, Home Depot, 4 living, Not on the High Street, Trouva, Anthropologie & H&M ]