Creating a home office workspace //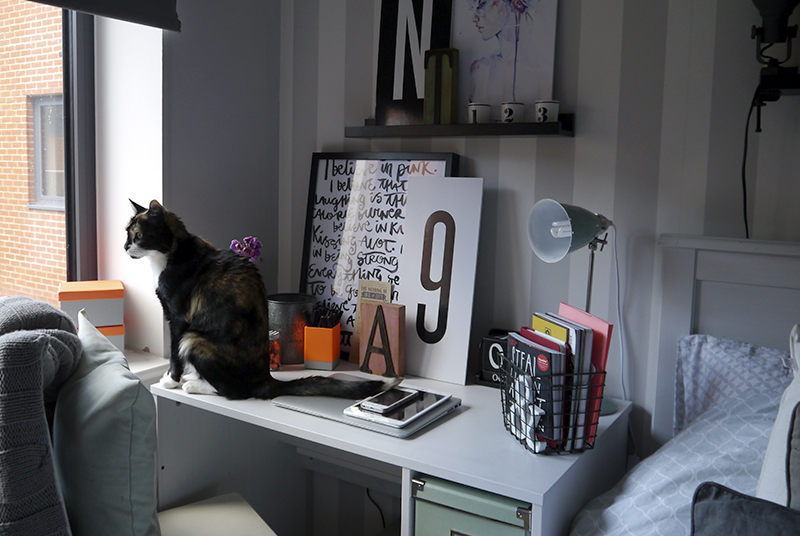 What's the key to creating the perfect home office? NJ shares her home office and provides some vital tips for productive working from home.
I recently jumped back into the world of freelance, and on realisation that I may be spending a little more time working from home, I decided to purchase a desk. I live in a one bed flat with limited space (have a nosy here), so after a shuffle around I made space in the corner of my room for an office area. But how do you make the most of a small space for big ideas? Here's some of my tips:
Have a space for your inspiration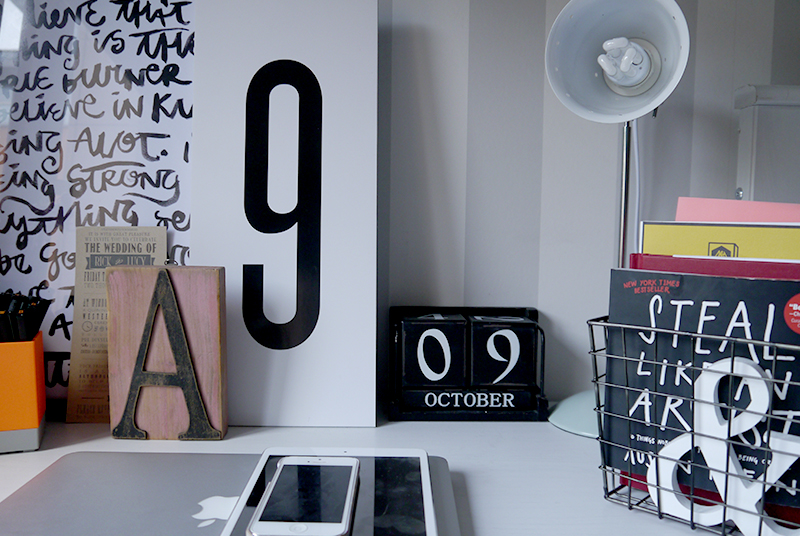 I like to surround myself with inspiration for when I take a moment away from my screen. Having stuff hanging from the walls or pinned to a board has proven to be a useful trigger to spark a thought and get me furiously working again. It's a great method to not only inspire creativity but also remind myself of the holiday I'm working towards or the new coat I fancy, which never fails to give me a kick up the bum every now and again.
Make sure you have as much natural light as possible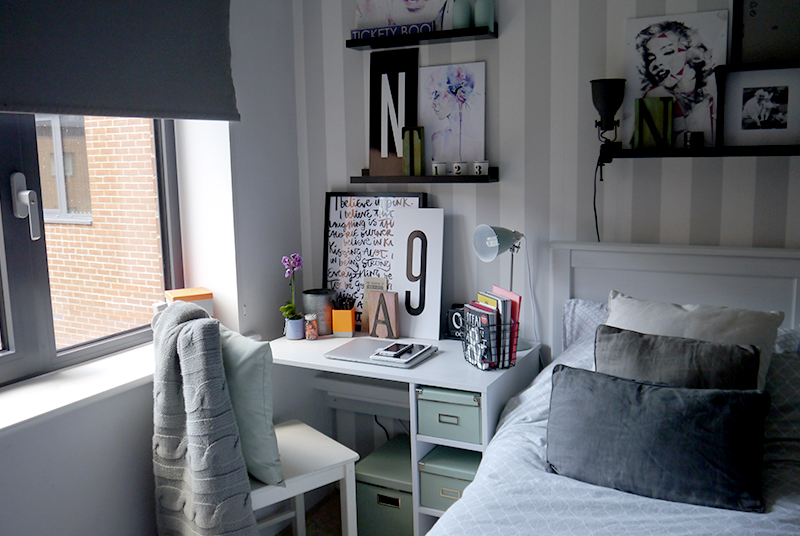 Don't give yourself a headache by hiding away in a dark room. Try and situate your desk near a window to not only give you perspective on what time of day it is, but more importantly improve your mood – studies have shown that natural light increases your productivity and helps your body concentrate.
And for the times it gets dark… make sure you have a desk light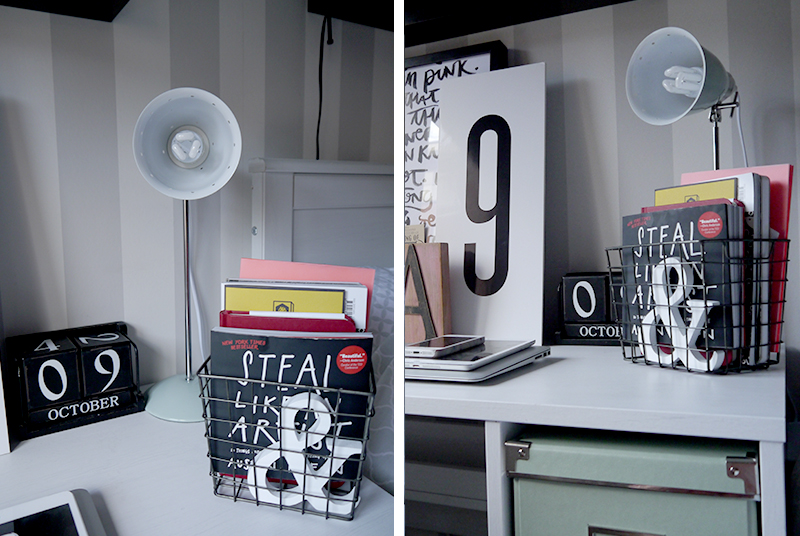 We have all been there, the daylight fades and you are still working away. When these occasions occur, make sure to have a good light to get you through the night shift.
Hide the mess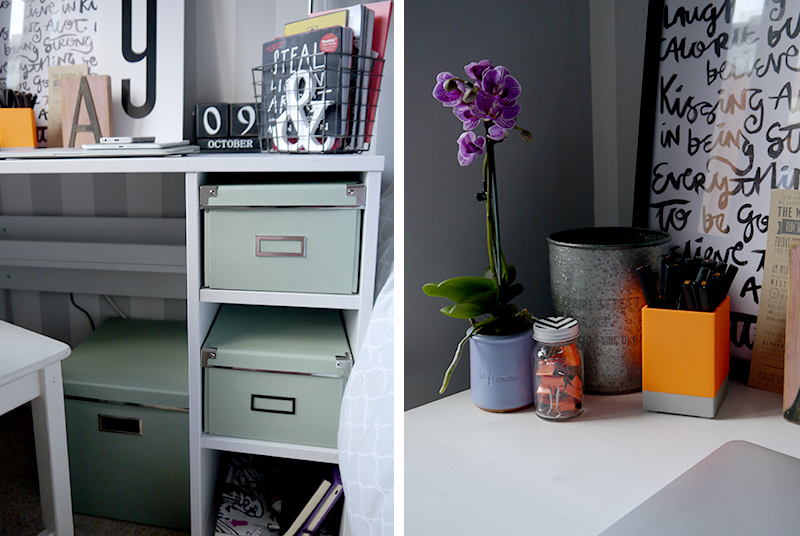 I hate mess, it throws me off my thought process. I am also an organised neat freak. To keep order and house all the essentials that are needed day-to-day, you can't have too many storage boxes. Also treat yourself to a pen pot and post it notes (how many times have you been on the phone frantically looking for a pen while trying to memorise a number?!). The desk I bought conveniently has built-in shelves which are perfect for storage. Bills, magazines, print outs, post its… whatever it may be, stick it in a box!
Above all, your space needs to be comfortable and organised to allow for productivity. Happy working.
Words by – NJ