DIY Christmas ornaments //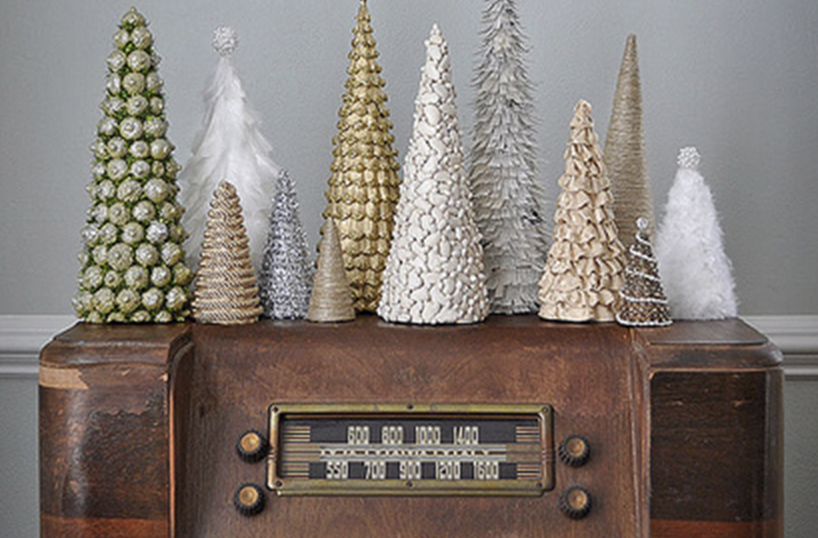 Personalise your Christmas tree this year with homemade ornaments.
This year, the trend for Christmas tree decorations is 'rustic', meaning you now have a pretty good shot at making your own at home without them looking terrid. Here are 8 ideas for homemade ornaments for your christmas tree:
1. Pine Cones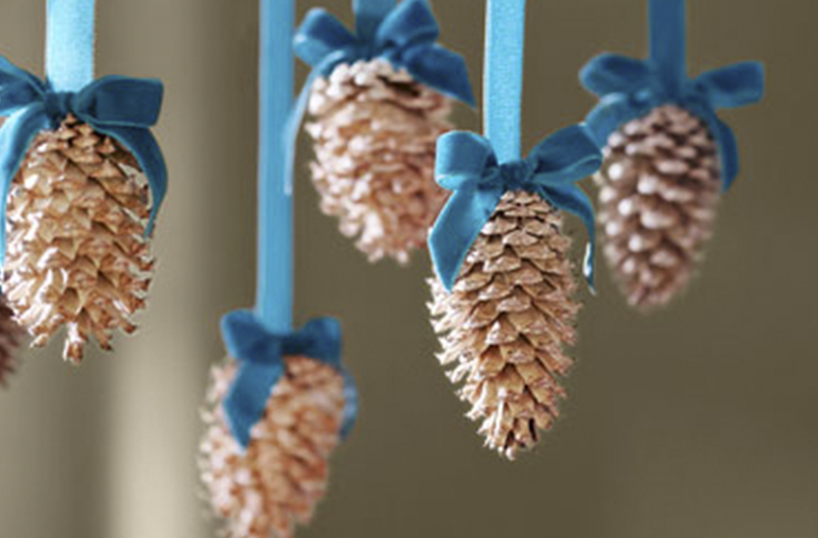 Pine cones are an easy decoration to turn into DIY decorations, and not just for the tree. Either go scavenging for some or order in bulk from the internet. Paint white, cover in glue and dip in glitter, cinnamon or epsom salts (for a frosty look). Using a ribbon or string you can turn them into hanging ornaments, or put them in a bowl for decoration around the house: countryliving.com.
2. Dried oranges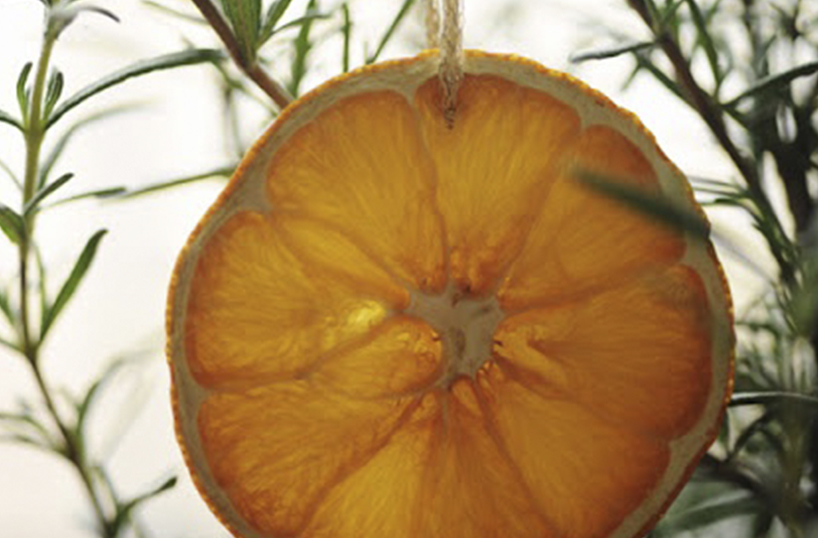 Dry out orange slices in the oven on low heat for as long as you can. Combine them with cinnamon sticks, ribbon and straw to create an ornamental feel. When you hang them, try to get a fairy light behind them so they appear to glow: goodhousekeeping.com.
3. Popcorn garland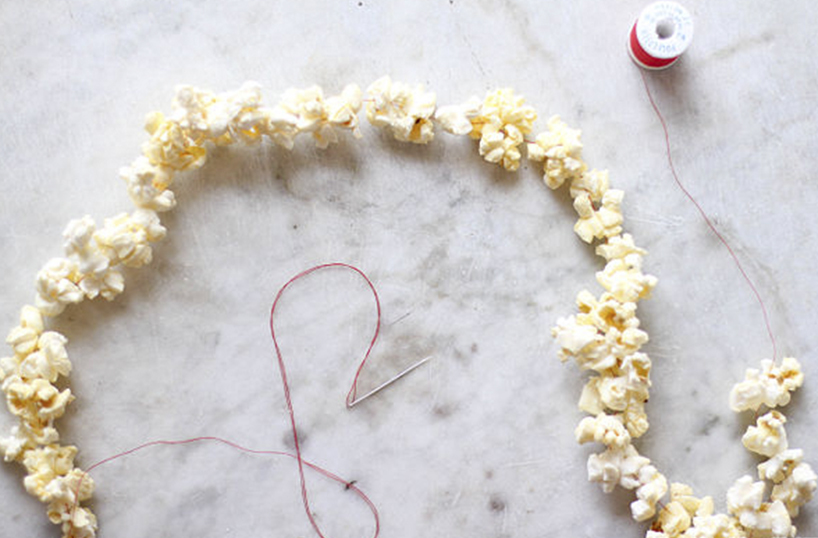 This technique has been tried and tested by me for 2 years now, and you'd be surprised at how easy it is! Pop the popcorn (eat half), find a needle and use a long piece of thread, and string them together. The overall look is brilliant: wikihow.com.
4. Update your old baubles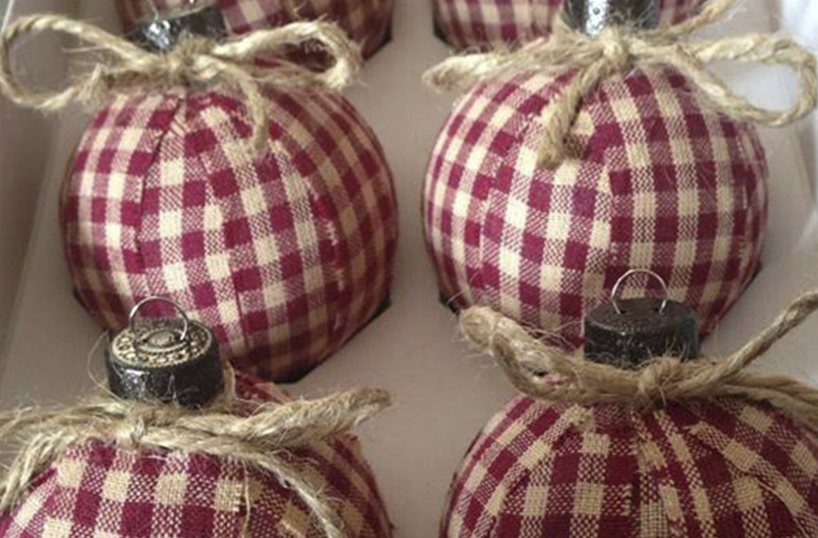 If you already have christmas baubles but are a little tired of the standard shiny colours, update them with a more rustic feel. Cover with fabric or with torn book pages using standard PVA glue. You can then add a ribbon or string to the top and hang from the tree: vk.com.
5. Paper ornaments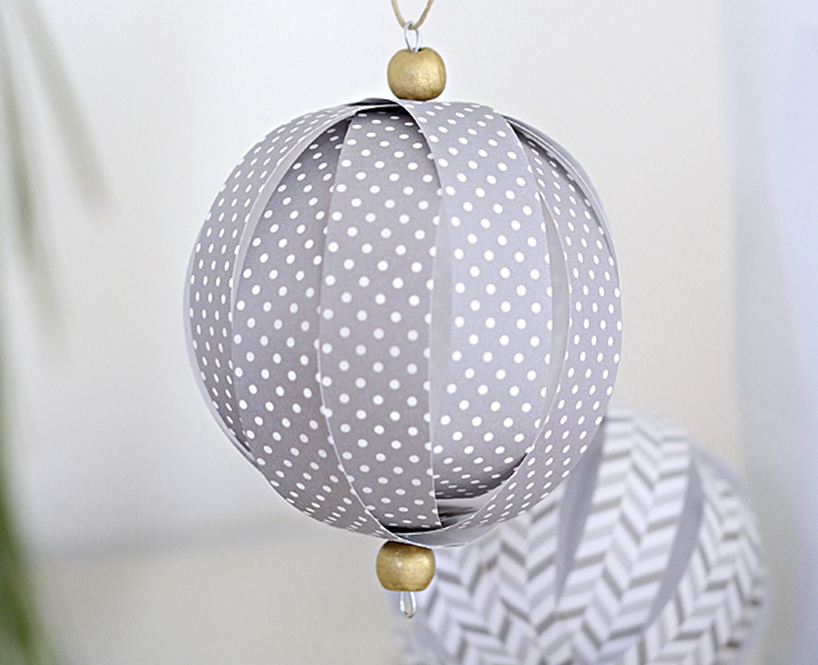 This one requires a little more technical skill, but it means you can really personalise your ornaments, and maybe even use them after christmas! You can find lots of tutorials online, like for these grey ones by Stephanie Lynn or for these red and white ones below.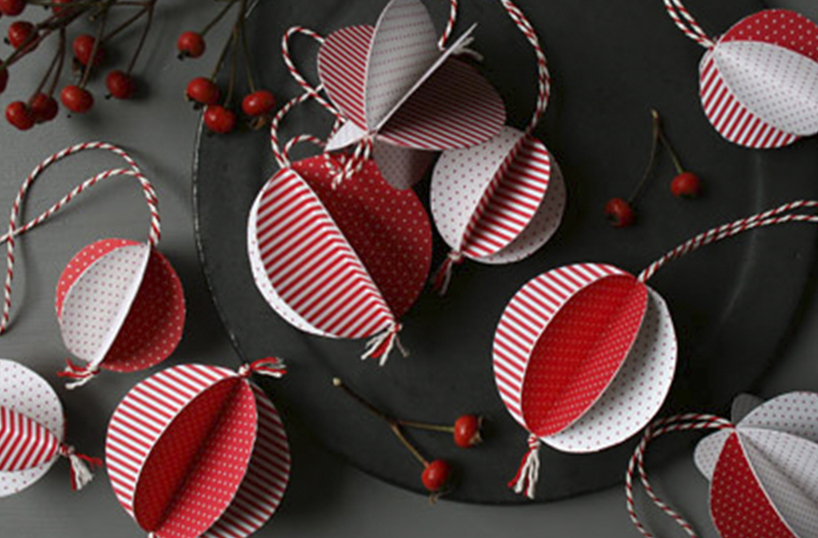 These ones can be found here.
6. Recycling household objects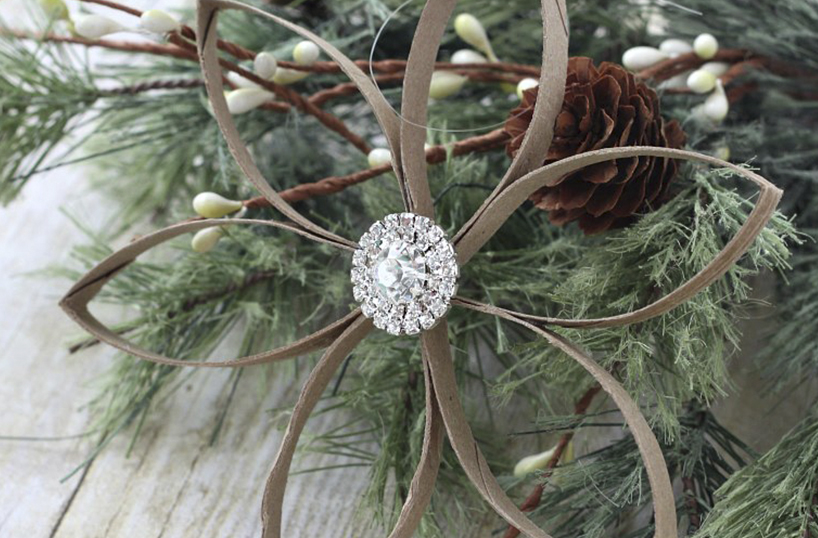 I'm amazed by this ornament, mainly because it's so effective considering it's made from the inner tube of a toilet roll! All it requires is some cutting of the toilet roll, folds in the right places, a button or jewel and some string to pull it all together. Very simple, and beautiful on a neutral coloured tree: loveoffamilyandhome.net.
7. Pegs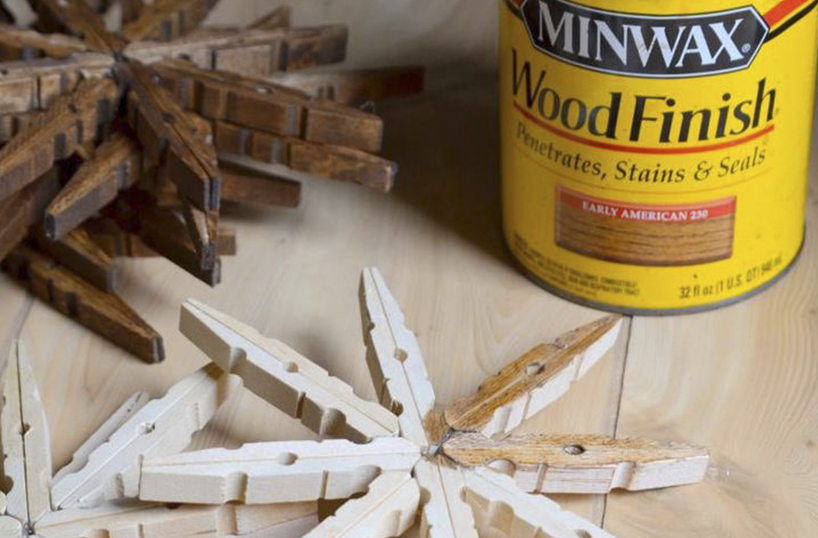 This is another simple one that only takes breaking up and glueing peg pieces together. The shape of each peg piece makes it look like a snowflake or star, and it can be painted to match your colour scheme. Add some string and ribbon to hang from the tree: bystephanielynn.com.
8. Wood slice ornaments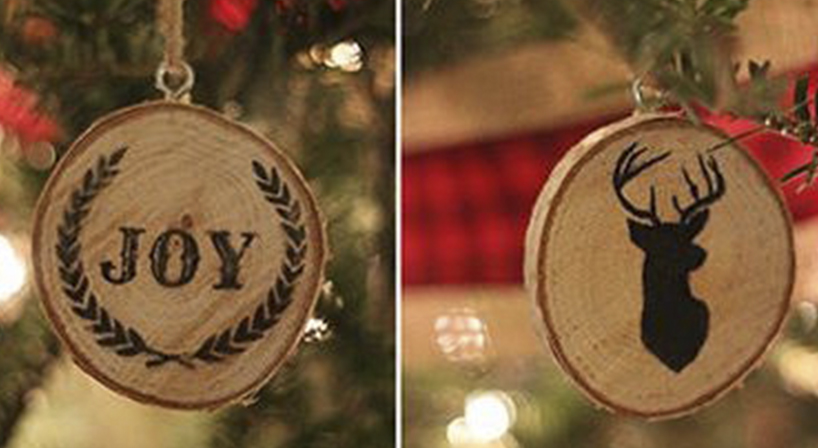 If you happen to buy a real christmas tree from one of those pop up forests, ask them whether they have any offcuts from the bottom of the trunk. They always cut off a slice and throw it away. You can wash and sand them, screw an eye pin into the top and hang from string. Use a black marker to add your own design or find some christmas rubber stamps to keep them even: upcycledtreasures.com.
Words by Firuze French
Firuze's Twitter – @Firuze

[Images courtesy of Beautiful Matters, Country Living, Good Housekeeping, wikiHow, vk, Stephanie Lynn, Brigitte, Love of Family and Home & Upcycled Treasures]