Putney's Social Beauty Bar: London Grace //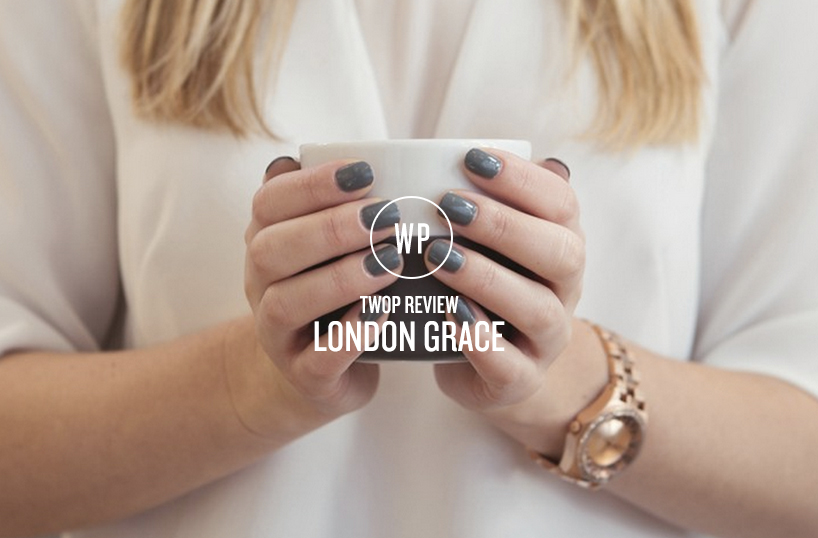 Nat reviews Putney's latest nail salon merging the need to be pampered with the need for a good drink (and a bit of cake for that matter).
Nails nails nails. We all love nail art and a perfect mani, but unlike Vanessa and FIruze I wasn't blessed with a long luscious set. Given this I need a little help from the occasional nail bar to help strengthen the nails I do have and often resort to gel polish or shellac. Just before my latest holiday I decided to indulge myself in a manicure and pedicure locally in Putney. Having seen a new place open on the high street I thought I would give in a go.
London Grace used to be an Italian Restaurant (called Divo for those who live in the area) although you would never know. The concept of this place is slightly different to others I have been to before. Normally it's quite a rushed in and out affair, whereas this is a more relaxed, pampering spot which is not only a nail bar it's also a coffee shop / bar. This means you can not only have a pampering session, but have a glass of wine and piece of cake at the same time. Great stuff.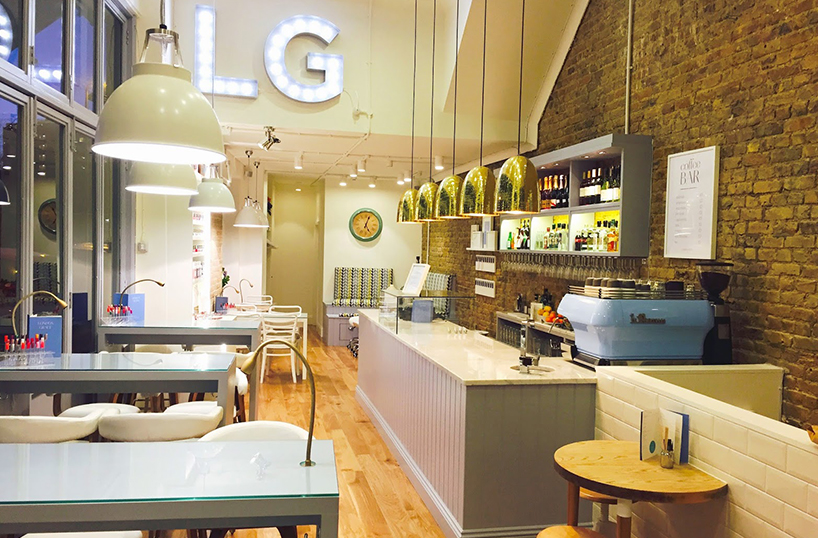 The lady behind the venture is Kirsten Hazell. In a previous life she was a design consultant and graphic designer (you can tell) but always had a dream to open a New York inspired nail bar. Following her dream and with a year of hard work behind her London Grace was born.
Apart from the branding and website, which are rather lovely, the other thing that makes this place different are the personal touches. The interior is quirky and inviting with a bar that runs through the middle of the shop. Even the nail varnishes (specially made for London Grace) have people's names, who I was told are all family and friends who helped set up the store, cute.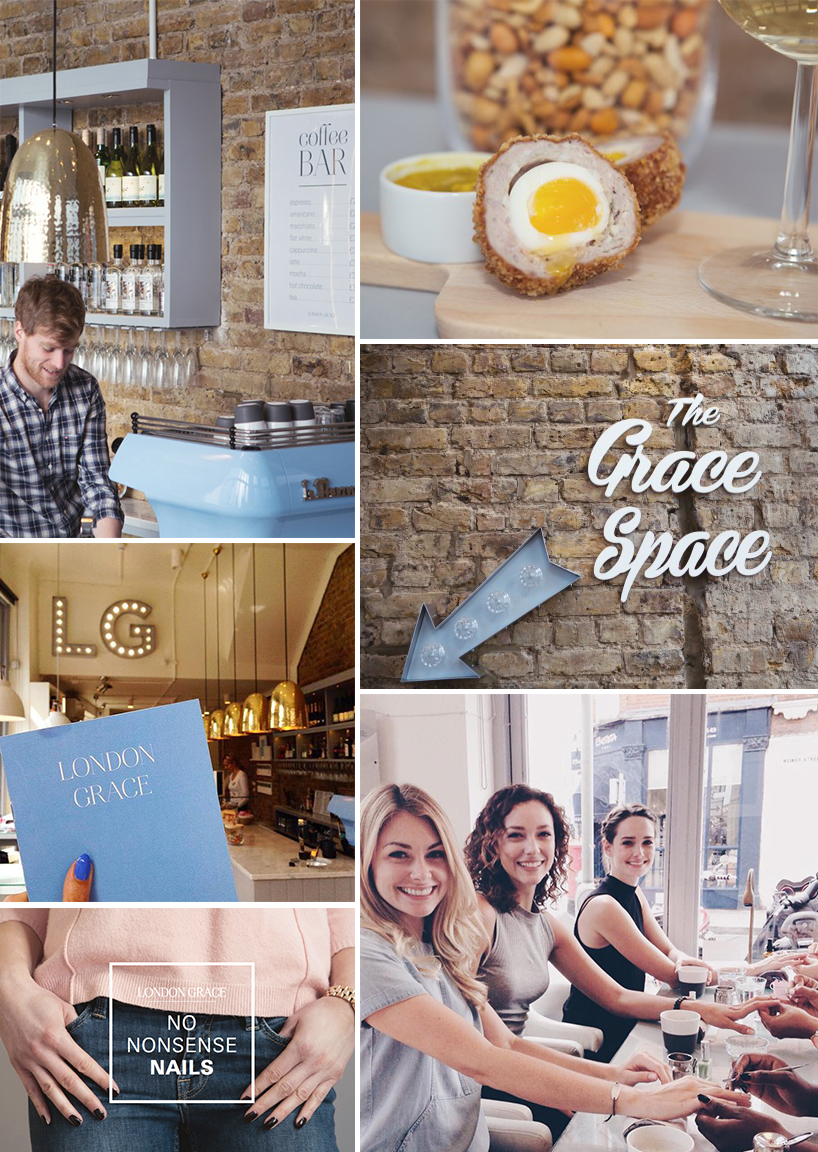 The prices are competitive, which only saw me fork out an extra £2 compared to others around and if you can manage to book when there's a deal on then it's actually cheaper than usual. Mondays and Tuesdays offer happy hours between 3 and 4 with 15% off. If you get a Top Notch mani or pedi you get a free glass of bubbles between 5 and 6 and if you're an early bird you can get a coffee for free with any treatment before 10am. There's also a downstairs area that's available for hire for hen parties, groups of mates or even kids birthdays.
Even the bar has a great selection of handpicked drinks, appealing to the Putney audience. If you fancy a tipple Sipsmith and Black Cow vodka might take your fancy. For the less adventurous the baristas can make you a delicious coffee / hot chocolate or tea pig in a rather stylish cup (which is also available to buy).
Overall I would recommend going if you are local to the area and have a spare hour to pamper. Book in advance as it's quite busy!
For more information and bookings visit the website here.
Words by – Natalie Jahangiry
[Imagery courtesy of London Grace]