TWOP Tips: Choosing a Wedding Dress //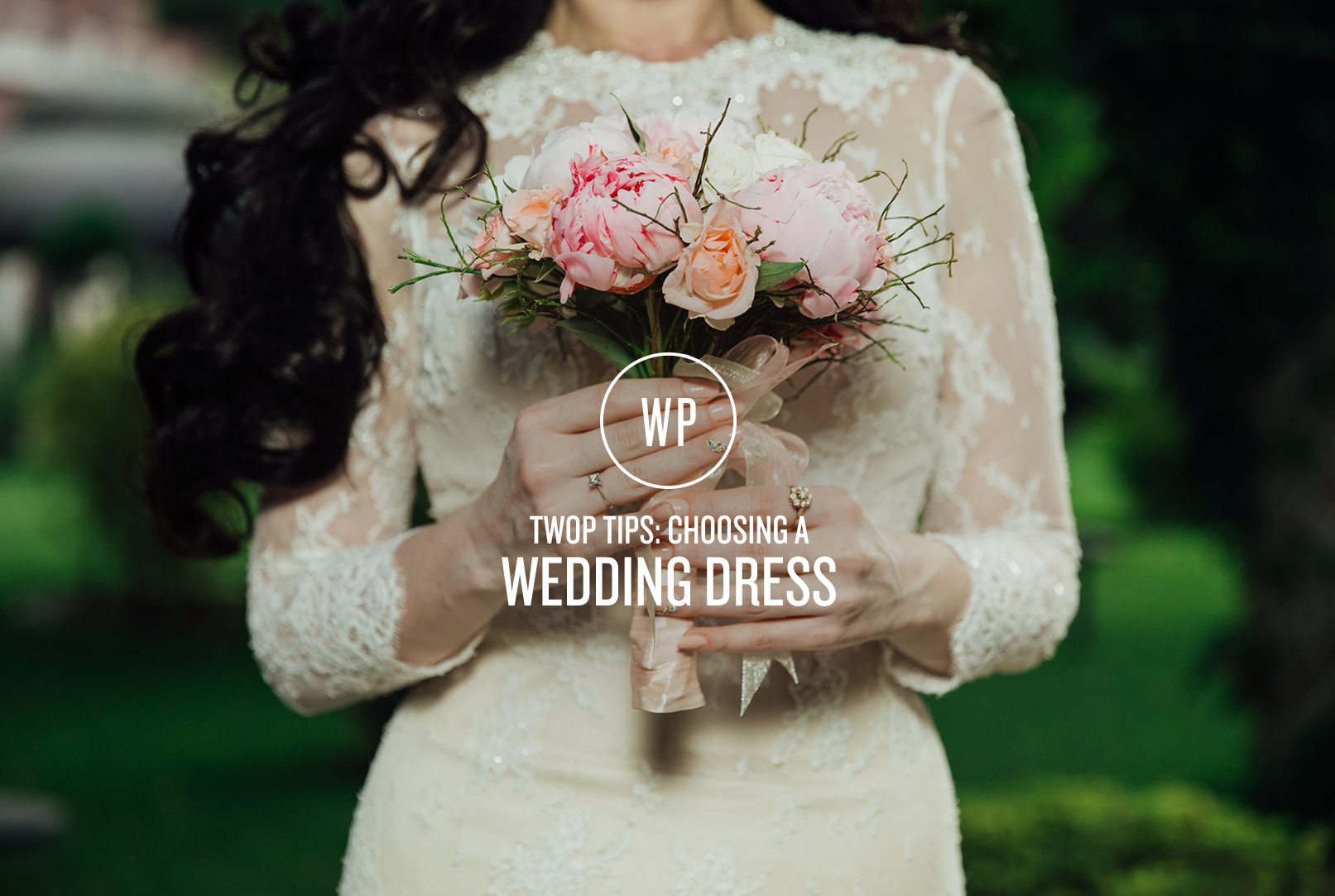 As many of you are aware, two of the TWOP team are getting married this year. In this post Firuze and Vanessa give some vital tips on choosing that all important dress.
Picking the perfect dress for your special day can be stressful. Hours spent on Pinterest searching styles and making a digital impression of what you think you like may prove hopeless when it comes to actually trying on dresses and finding the shops that will give you the best all round experience. Here we give you some vital tips to choosing the right dress for you and how to make the most of your time.
Tips from Firuze
Picking a store
Go based on recommendations – if brides say they're pushy, they're pushy. This is (hopefully) a once in a lifetime experience so make sure you're going to places that are worth going to.
Some stores charge on evenings and Saturdays. It's worth taking a day off for appointments, but if it's the same year as your wedding you might want to save the holidays. All this means is that you will need to be more selective about where you choose. Book Browns for the hell of it, even if you can't afford any of it, it's a dream to try on couture!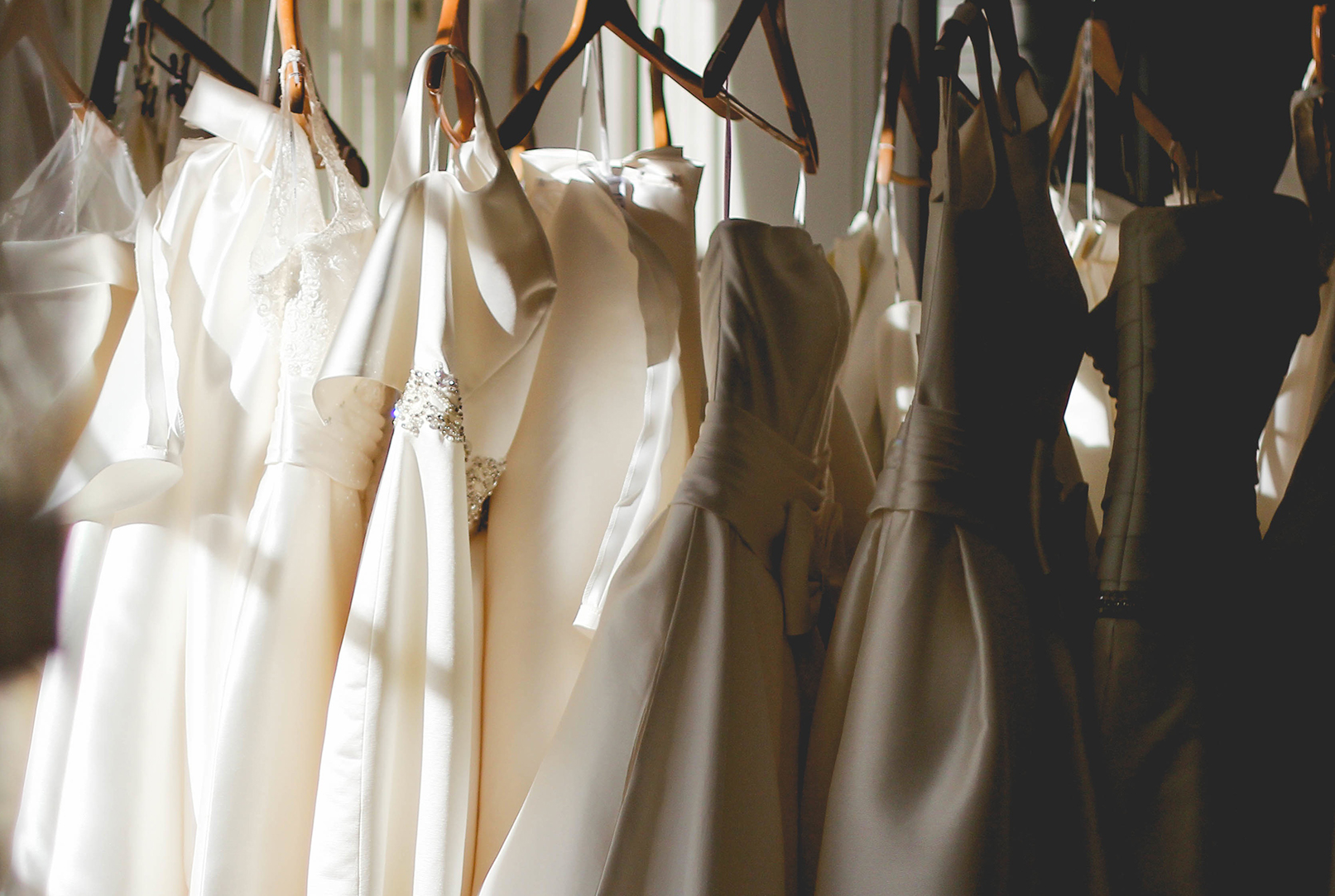 Do your research
Pinterest is a great place to go to look at trends, what's new and what's popular. However don't dismiss the classic stuff as well and don't get hung up on a particular style – how it looks on the model isn't necessarily how it will look on you. Avoid looking at sites that let you buy online, chances are they're cheaply made and they could end up hooking you into a big mistake. You MUST try on your wedding dress before you buy.
Choosing a style
Where to start. There are so many styles and all you can do is be inspired by what's around you. If you're going to a shop and don't know what to try on, try at least one ball gown, one A line, one column and one mermaid. This should give you an idea based on your body shape, and it's also good to branch out and try something even if you think it's not going to suit you. Also ignore all of those infographics that tell you that shapely should only wear X, and short should only wear Y. You won't know until you try it on.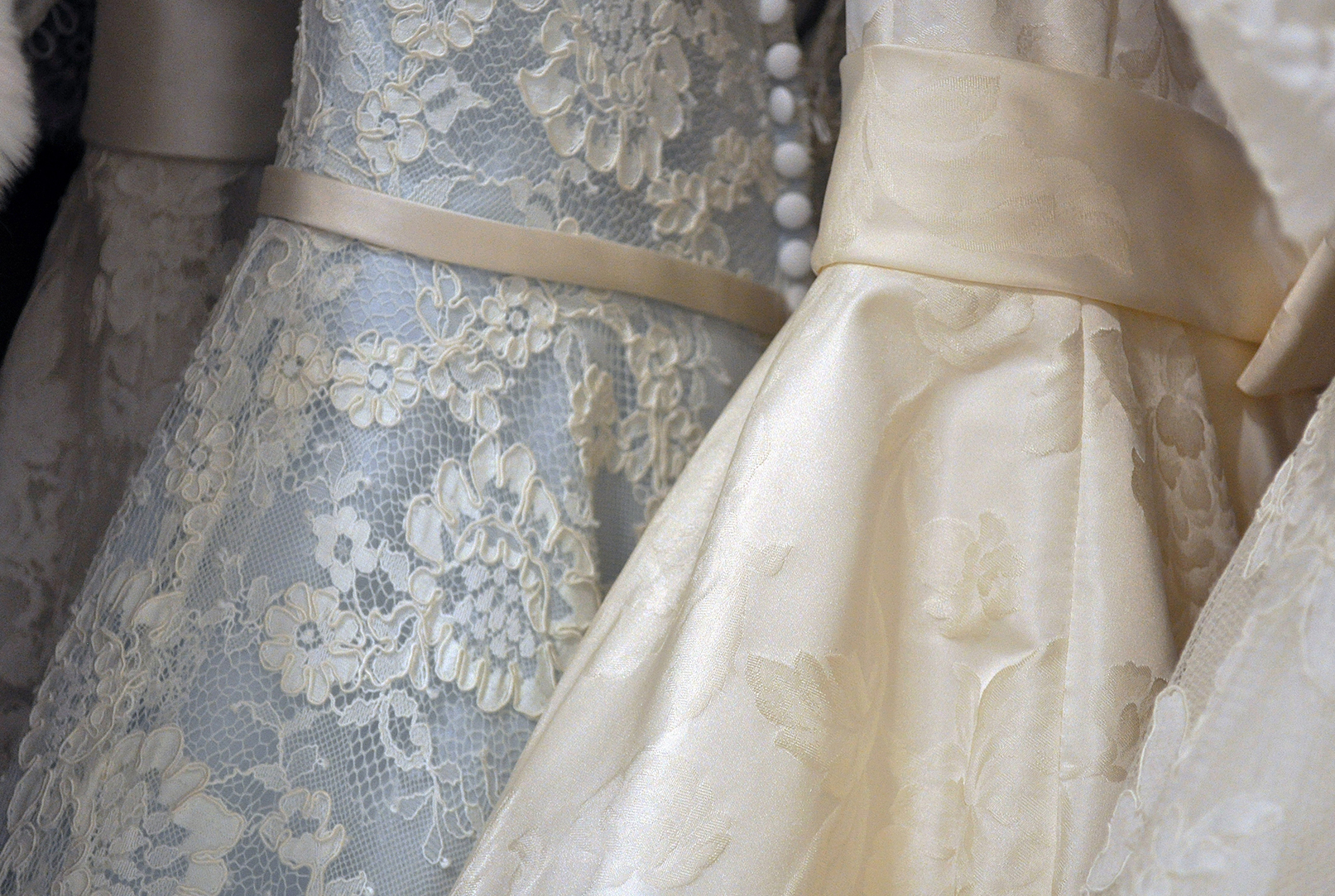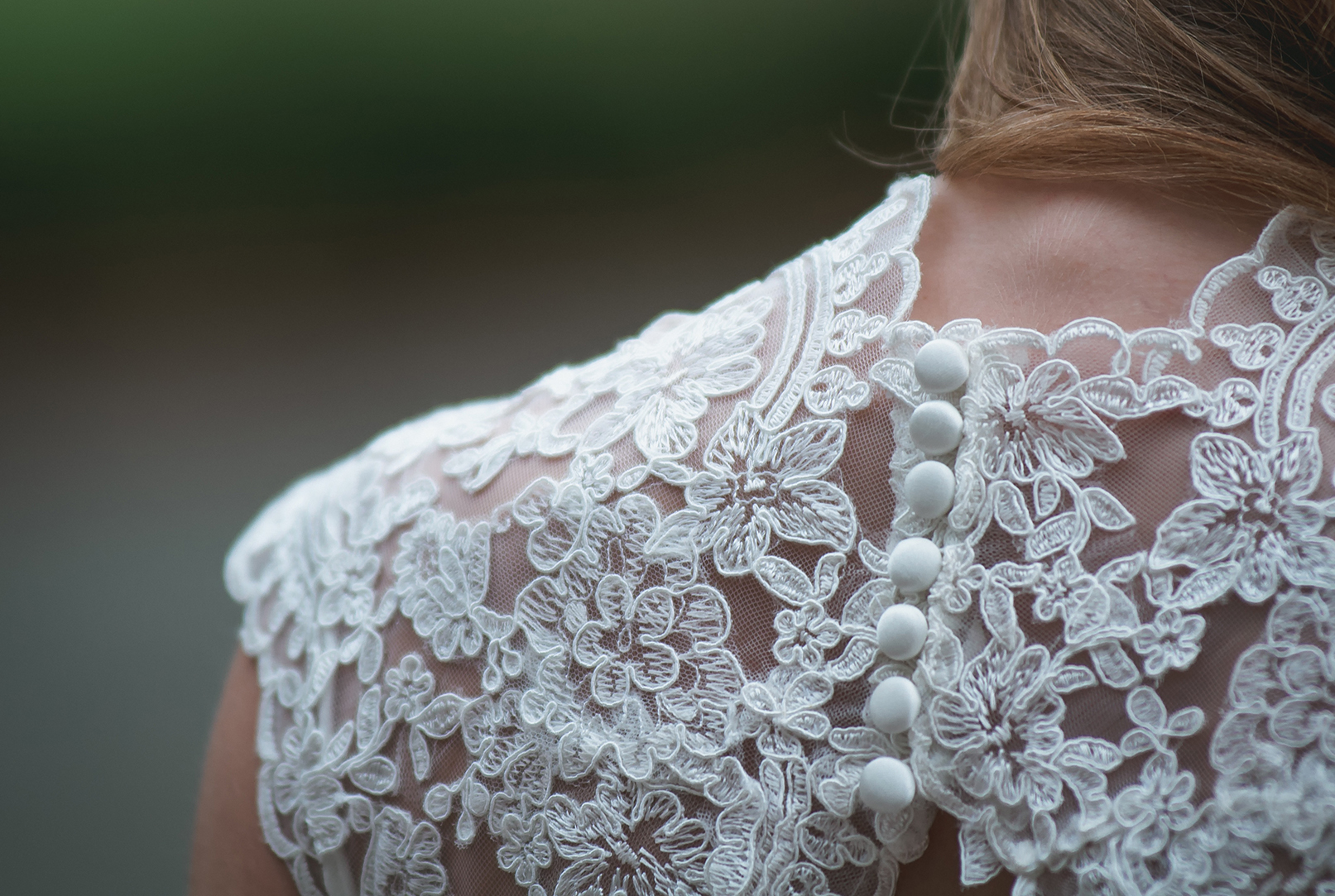 Fabrics
Fabrics are very important, especially depending on the season. I've known brides who have so much polyester skirt on that they've melted and felt faint at their June weddings. Another decided to brave it in the winter without a fur cover and ended up with goosebumps being photoshopped out of all of her wedding photos. Make sure you choose a fabric that's season appropriate.
Lace is something that you should tread carefully with. My personal view is that lace can very easily look cheap, or really expensive. Patterns that repeat too often, or thin lace isn't an ideal look. Symmetrical and appliqué style lace is what you want to go for for a couture look.
Veils
You can only decide on a veil after you have chosen your dress and then be careful as you need to bear in mind how you're going to wear your hair. If you have a dress without much of a train consider a cathedral veil, which will look amazing in photos. If you have a large skirt consider a near invisible veil, that reaches just beyond your shoulders, no longer than your elbows. You don't want a ghost in a sheet silhouette!
Keep in mind you'll change your mind
My chosen dress (which will be revealed August 2017… watch this space) is completely different to what I set out to buy. I was, in fact, going to make my dress and so went on the hunt for dresses that suited me that I could style my own design on. It turned out that all the ones I could make didn't suit me, but then I tried one on that was completely against what I thought I was going to have. So I forked out some non-existent funds to buy it. I am still adding my own touches, but it just shows that your initial ideas may not be exactly what you end up with.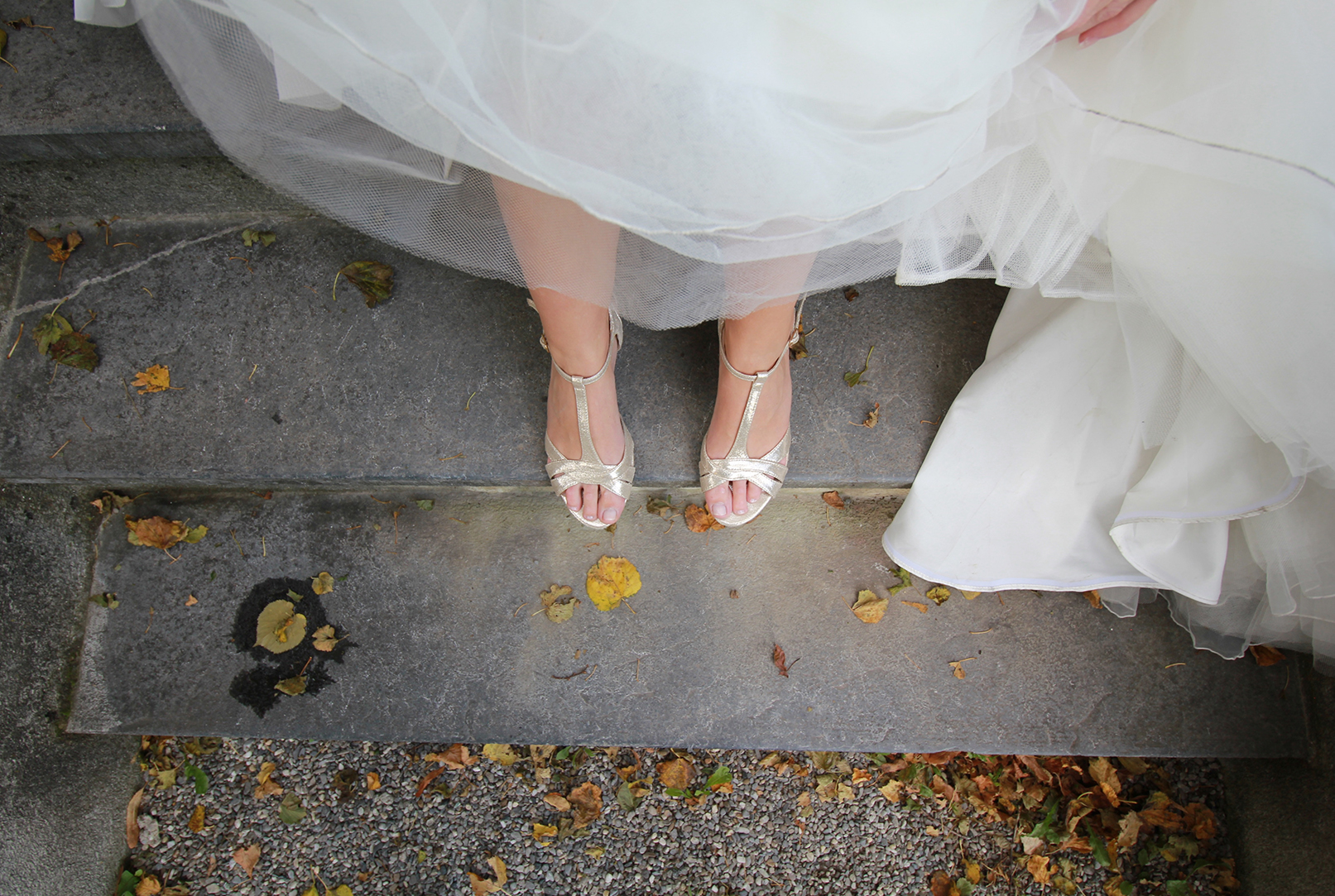 Tips from Vanessa
Entourage
I like people around me as I'm a terrible decision maker. With 8 bridesmaids you'd think I would have a bus full of people to come and help choose my dress. Quite the opposite in fact. It's important that you make this decision based on how you feel in each dress. Your entourage should be the people you can rely on most to tell you the truth, even it's uncomfortable, but you also don't need too many cooks in the kitchen. I took my mum and my sister to each shop, they have very different opinions and I sit somewhere in the middle, but we all agreed on the same dress when I found it (to be revealed September 2017, watch this space), so I guess that means it's a winner!
Bridal shop tricks
Bridal shops are wonderful places (most of them anyway!), but they do have some complementary tools that you should bear in mind when trying on dresses. Many will give you your own dressing chamber which has beautiful lighting, slimming mirrors and cute pedestal to stand on. These are not to trick you, but to ensure every bride has a wonderful experience trying dresses on. Whilst looking in these mirrors is wonderful (seriously, I felt so amazing in every dress) you do need to go out into the big wide world to get the real effect… in this case most likely to be the shop floor, and walk around in regular lighting and look in mirrors at all angles as you walk. There were a few instances where I loved a dress in the comfort of my bridal chamber and then as I walked out onto the shop floor and totally changed my mind.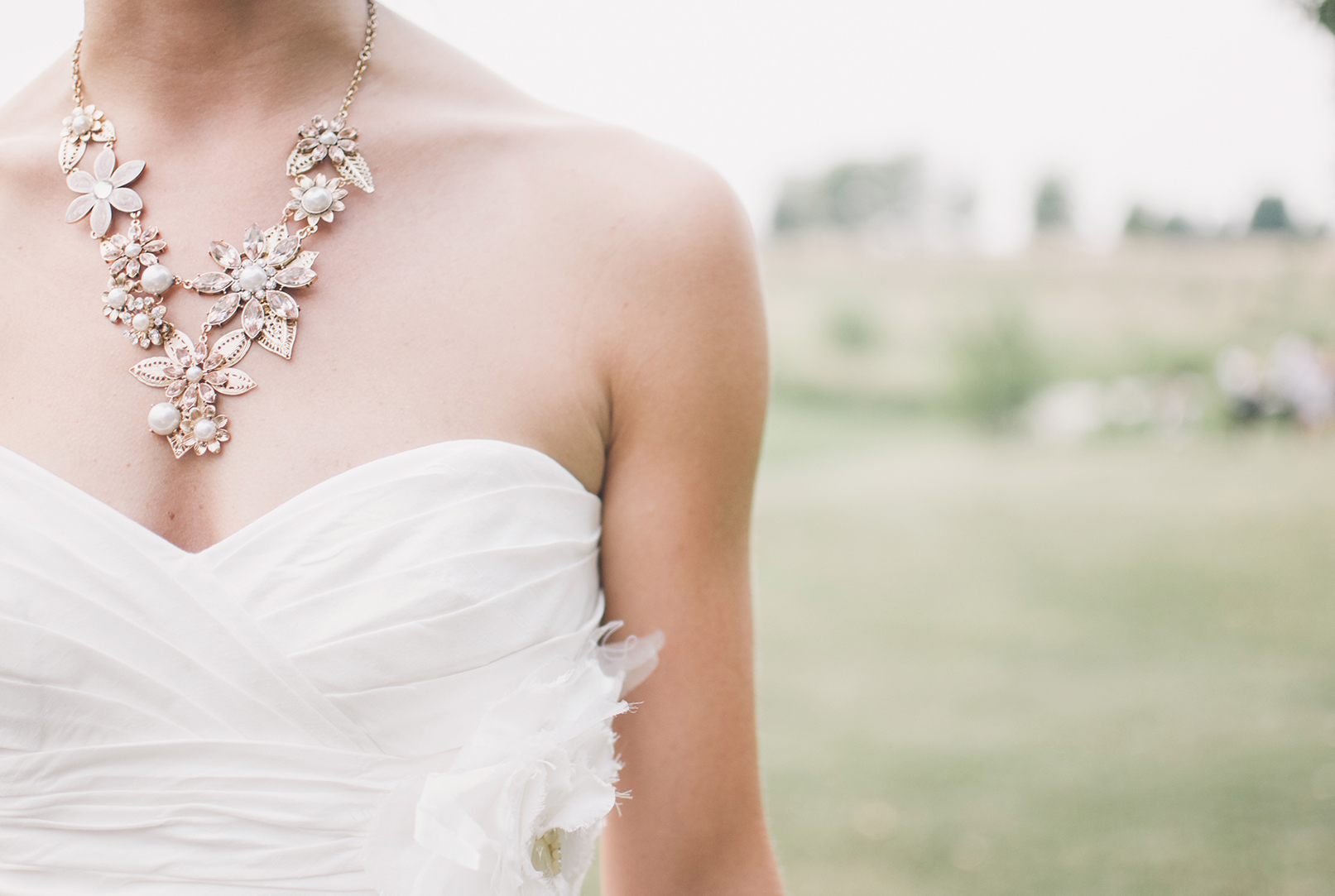 Like Firuze, I ended up with a completely different style dress than originally thought. Try dresses on with an open mind and take advice from the store assistants, they are seriously good at their job! Good luck.
For more tips or advice contact Vanessa or Firuze on hello@toworkorplay.com.