Brooklyn musing in Williamsburg //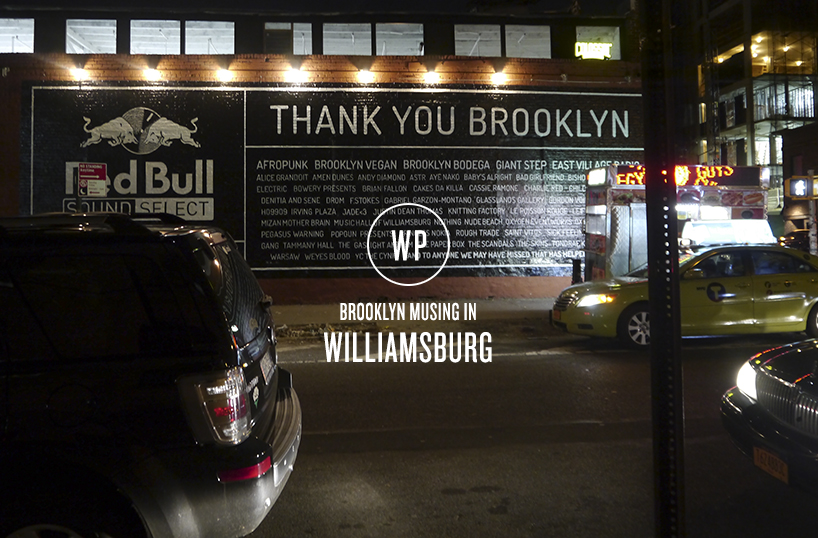 For NYE 2014 Nat packed her bags and ventured to New York to celebrate in style. Read about her stay and recommendations for musing in Brooklyn's creative district – Williamsburg.
New York, New York. It's a wonderful city. And there's no hiding the fact that I love it, hey all the TWOP girls love it (check out Vanessa's article here), but this year, on my 5th trip to the ever so exciting Big Apple, I decided to do things a little differently. Not only did we go for New Years celebrations, but we wanted to explore new areas, so this time instead of staying in Manhattan we stayed in Brooklyn; in the brilliant area of Williamsburg to be in fact.
Airbnb Brooklyn
So let's start the Williamsburg musings with our Airbnb apartment. First newbie experience of the trip. Now I know all too well about the site, I even wrote about their recent rebrand here, but I hadn't actually used it until this holiday. After spending a while scouring the site I found a strong contender and booked it right away. I chose this place in particular as it looked like a designers dream flat, a perfect base for our trip. I knew the pad would be great from the listing, but it was even better than we imagined and in a perfect spot within walking distance of Bedford Avenue where all the main amenities lie. Highly recommended, have a look here.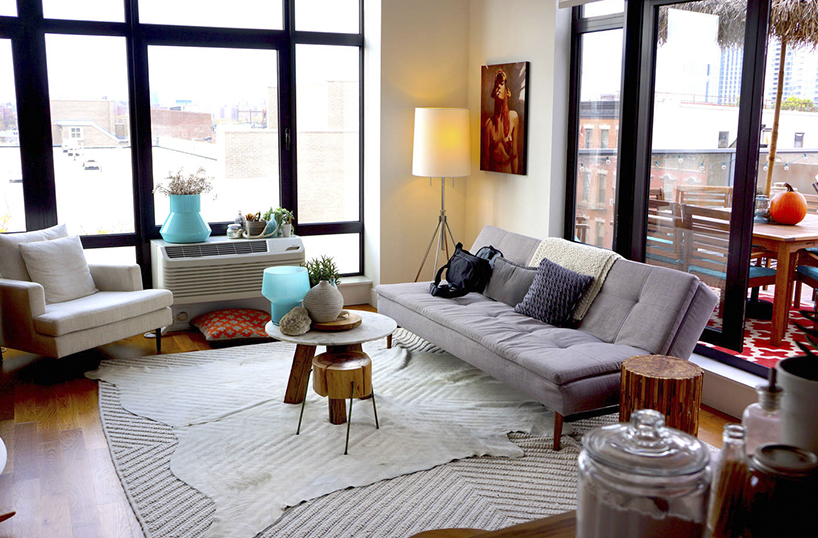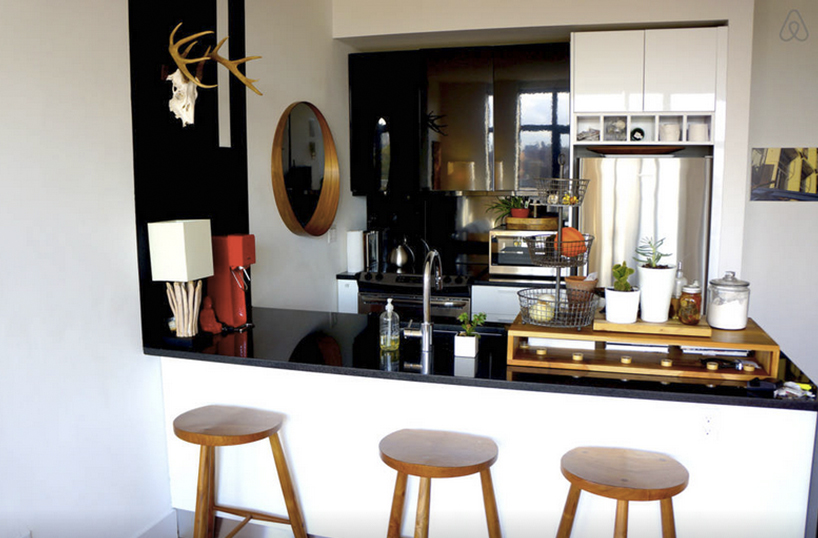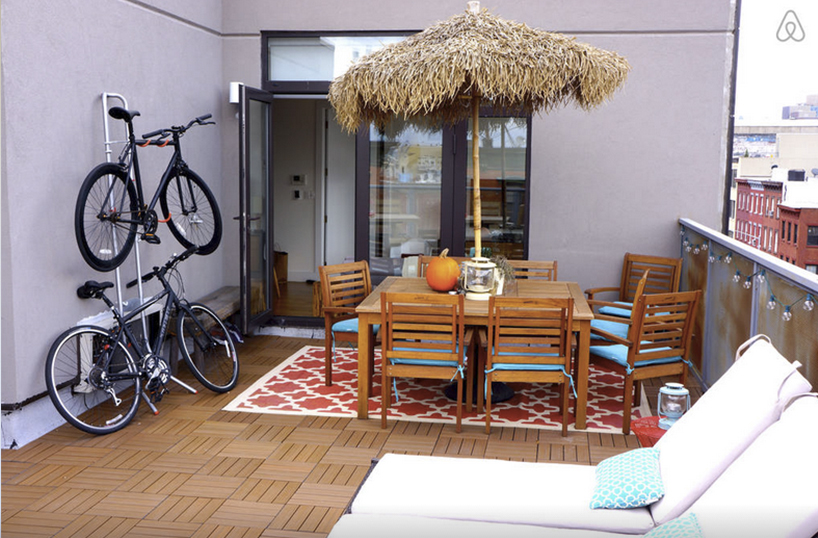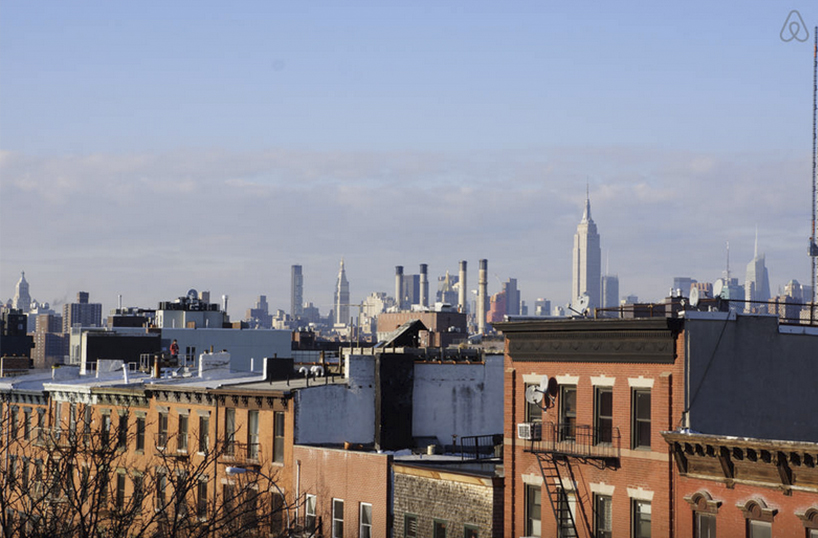 So Brooklyn adventures began with an amazing place to rest our heads, but what else does Williamsburg have to offer? Here are some of the places that might tickle your fancy:
Sweethaus cupcake cafe
I have to say this is probably the cutest cupcake shop I have ever been into, and this is good work considering London is full of cupcake havens! The delightful cafe, apparently a newbie to the Brooklyn scene is owned by two ex Balthazar managers who have opened a bakery / candy store in VA in 2011 but have taken their concept to it's second location on Metropolitan Ave late last year. Sweethaus offers hot drinks as well as alcohol (hoorah), and an array of nostalgic candy and delicious cupcakes (the Everything Cupcake, made from chocolate cake with caramel, marshmallow, Oreos, pretzels and peanut butter is one of the most popular choices).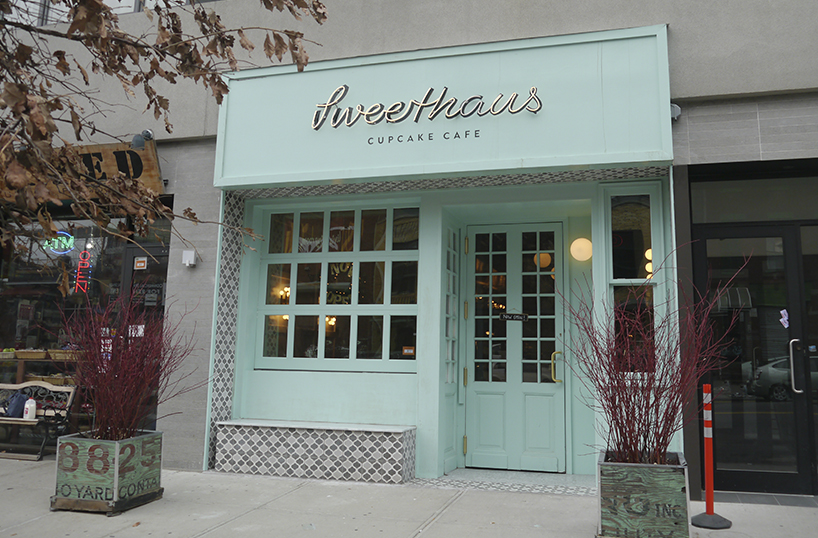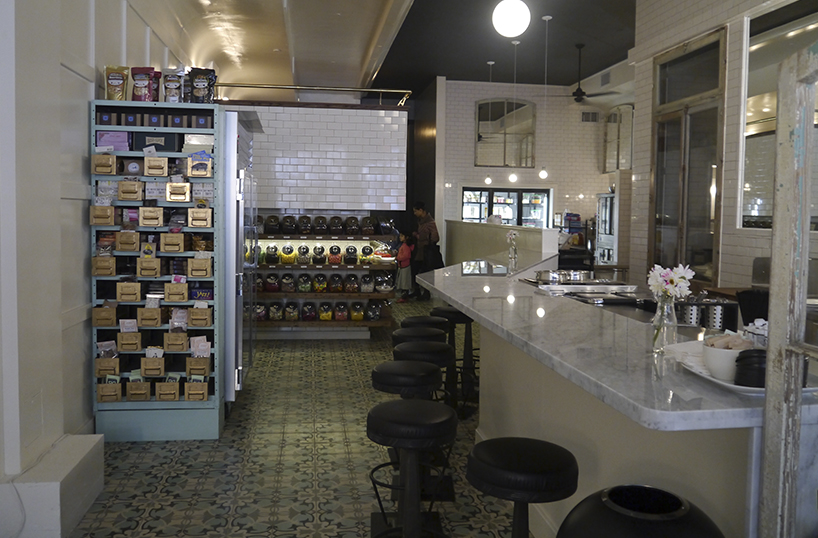 Sweethaus Cafe // 135 Metropolitan Avenue, Brooklyn, NY 11249
sweethaus.com
Mast Brothers Chocolate Factory
A few streets down from Sweethaus lies the most amazing chocolate factory and store you will be lucky enough to set your eyes (and nose) on. Not only does the chocolate in this shop taste incredible it also looks incredible with beautifully wrapped bars that appealed that much to my branding addiction that I brought a lot. The store is also the main factory (which you can have a guided talk through) and can be seen from the store front. What's even more exciting about this particular shop is that the creative sweet company will be opening a store in London's Soho very soon #thankyougod.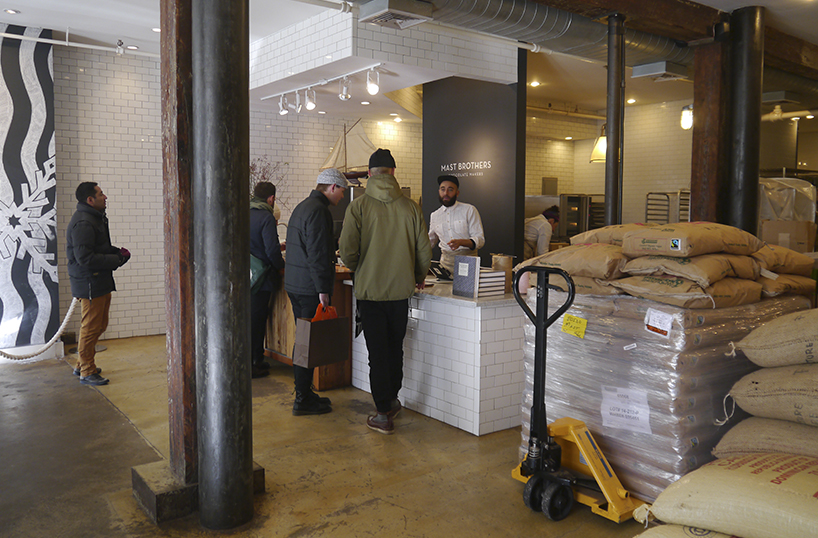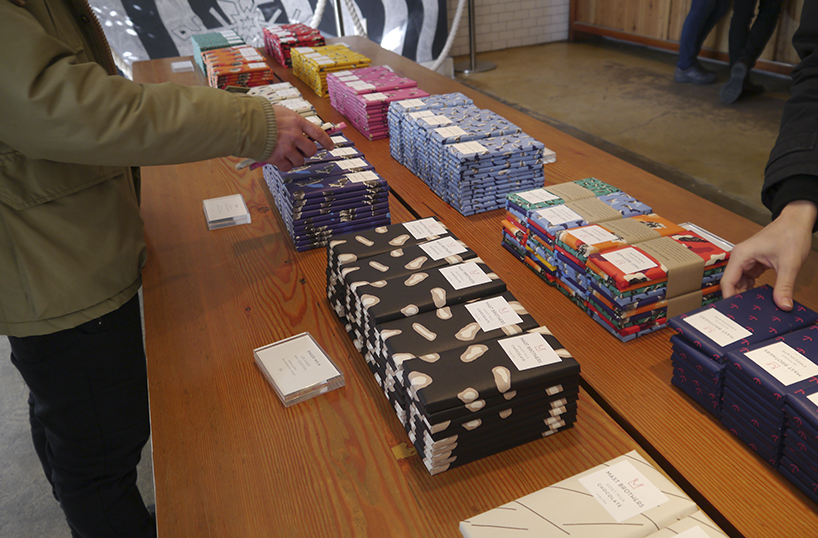 Mast Brothers Chocolate Factory // 111 North 3rd Street, Brooklyn, NY 11211
mastbrothers.com
Five Leaves
Brunch is to New Yorkers, what tea is to the English, therefore it's good to know where to go when tummies are rumbling. This particular spot, owned by the late Heath Ledger, came highly recommended and in turn I would highly recommend it. Despite only being in New York for 5 days, we ended up going to this place twice (yup it's that's good) and each time was a foodies delight. So what should you try from the menu? Well the Ricotta pancakes were bloody amazing, but if you want something slightly healthier try Moroccan Scramble (merguez sausage and scrambled eggs with spiced chickpeas and crushed avocado on a base of grilled sourdough) or Avocado Toast.
Just bear in mind that this venue is rather small and does not take bookings so being a popular eatery you might have to wait to get in… but it's worth it!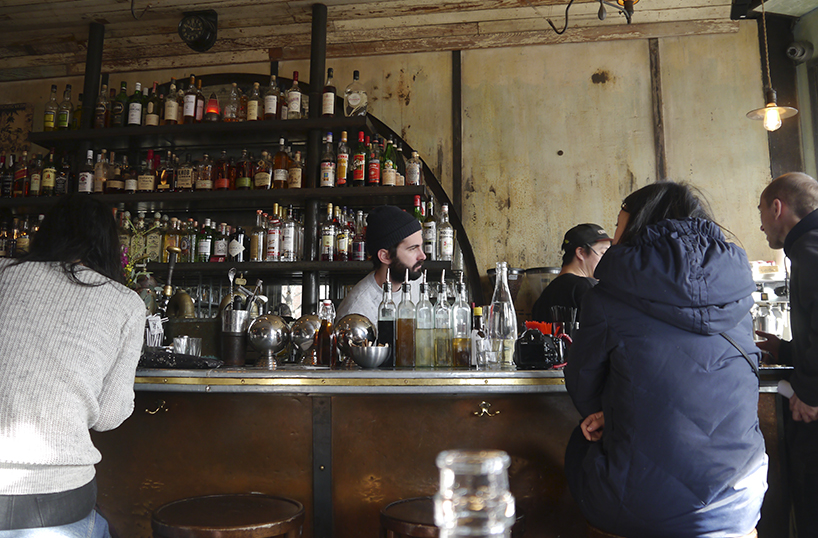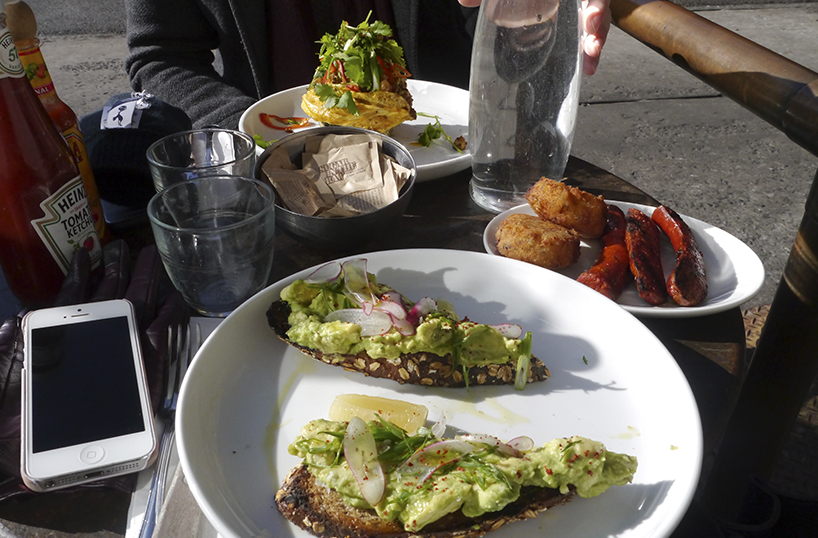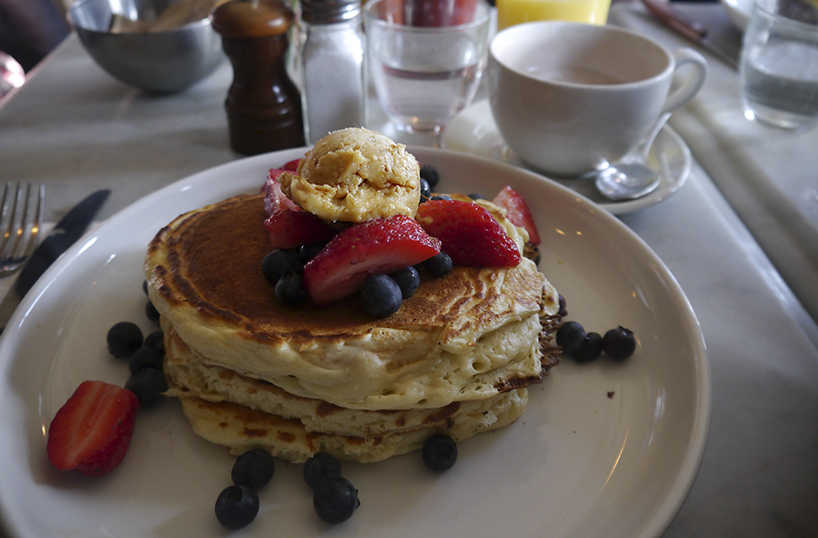 Five Leaves // 18 Bedford Ave, Greenpoint, Brooklyn, NY 11222
fiveleavesny.com
+1.718.383.5345
Brooklyn museum
We all like to enjoy some culture on our quest for good food and drink, so why not try the museum. Open Wednesday to Sunday the venue offers a diverse creative and unique insight into the borough of Brooklyn. In the museum you can explore a comprehensive collection of permanent Egyptian masterpieces, African art, European painting, decorative arts, period rooms and contemporary art. You can also enjoy one off programmes and exhibitions such as The Art of the High-Heeled Shoe which is being shown till March.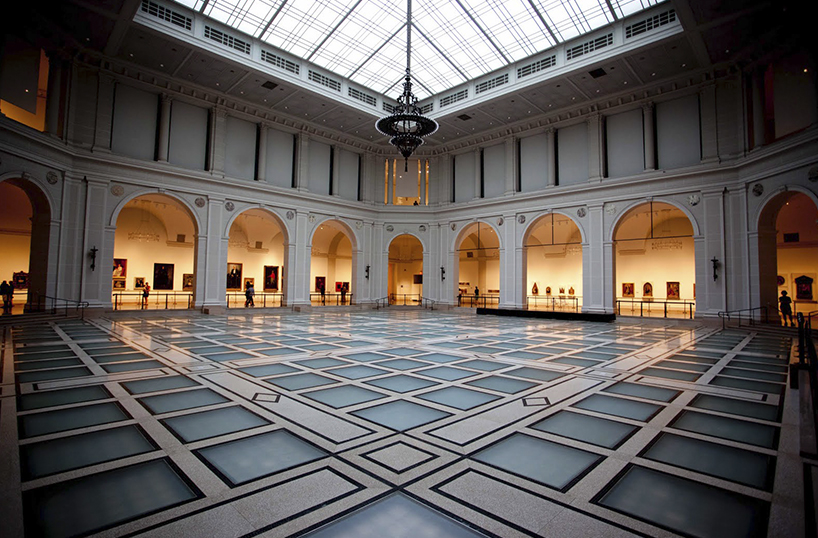 Brooklyn Museum // 200 Eastern Parkway, Brooklyn, NY 11238-6052
brooklynmuseum.org
Brooklyn Brewery
If you like beer, and even if you don't, take a trip to Brooklyn Brewery. The venue hosts a bustling crowd of beer enthusiasts, neighbours, tourists and all sorts of thirsty people all week long. Since its founding in 1988, the brewery has created flavoured beers with an award-winning roster of year-round seasonal and speciality beers, some of which you may have tried in the UK and others which you haven't. While they strive to brew the best beer possible the company promote the proliferation of good beer and good food wherever it can. Great stuff.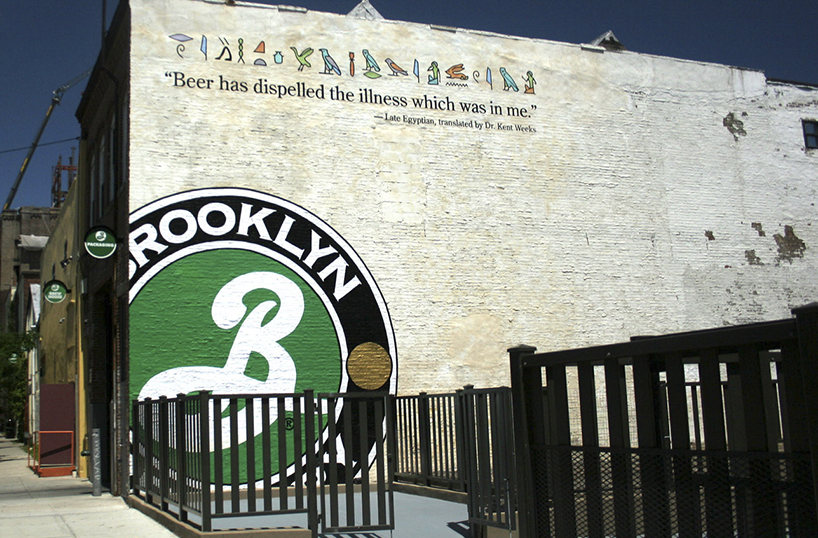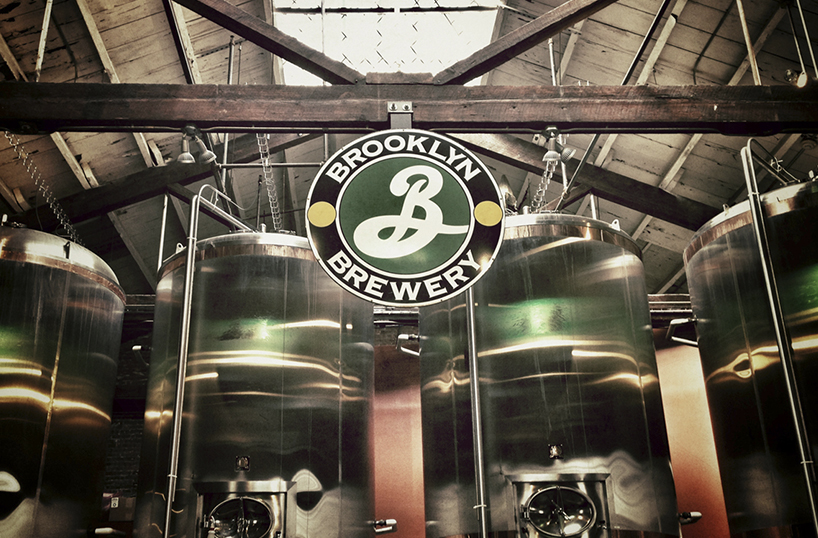 Brooklyn Brewery // 79 North 11th Street, Brooklyn, NY 11249
brooklynbrewery.com
Brooklyn Bowl
If you are looking for something fun to visit try Brooklyn Bowl. This venue integrates bowling with live music, a cool bar and a diner for more indulgent needs. Although the concept has now been brought to London, there's nothing like the real thing. Very entertaining all round.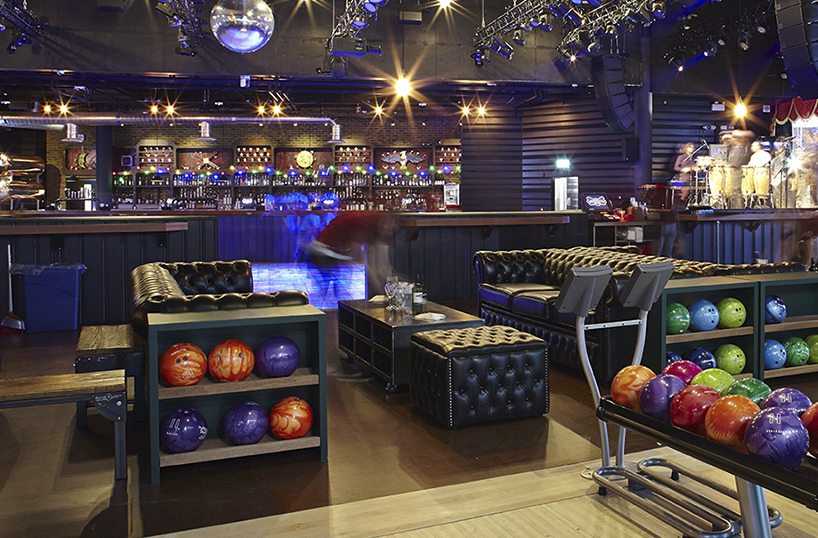 Brooklyn Bowl // 61 Wythe Ave, Brooklyn, NY 11249
brooklynbowl.com
The Nitehawk cinema
This cinema not only has a great movie theatre (showing new indie releases along with a variety of retro classics) in the upstairs area of the venue, it also plays home to a rather warm and friendly bar hosting a mixture of folk some of whom are waiting to see a show and others who are neighbours to the area itself. The gastro theatre has a quirky menu featuring comfort food and re-made classics to staple cinema food such as homemade burgers, beef jerky and popcorn with particularly different flavours such as truffle butter and citric acid. All food and drink can be enjoyed inside the cinema itself or at the bar which is open late.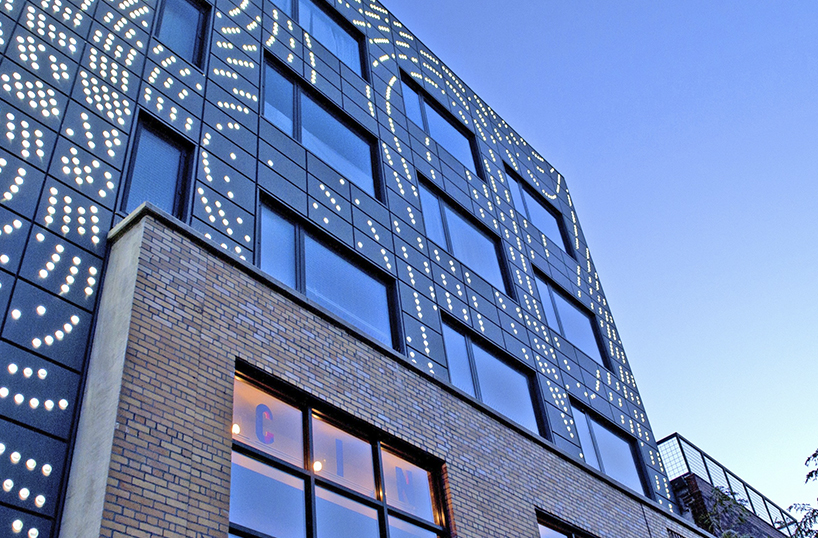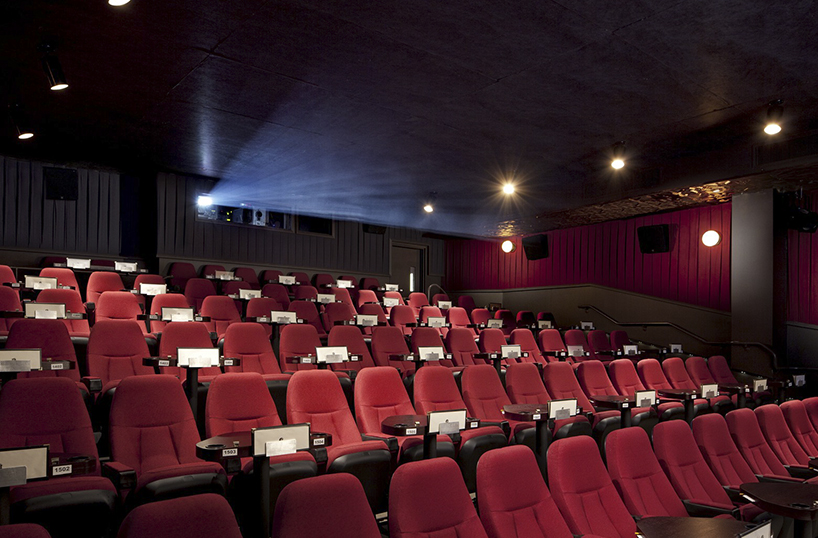 Nitehawk cinema // 136 Metropolitan Avenue, Brooklyn, NY 11249
nitehawkcinema.com
Wythe Hotel
It has to be said that the view from the bar of this hotel is arguably the best view of Manhattan Island. Once at the bar, especially on an evening, the views are simply stunning. The hotel itself offers boutique lodgings in a former factory. The vintage decor retains the buildings heritage style with industrially chic rooms (with some offering floor-to-ceiling windows with a panoramic view across the river). Heated concrete floors, exposed brickwork and reclaimed timber beds create a very Brooklyn-esque rustic vibe. And to the total opposite end of the spectrum the 72 rooms offer the highest technology where a cable by the bed turns your iPhone into a surround sound system. The buzzing eatery, which is called Renard, was set up by the team behind other popular local eateries Diner and Marlow & Sons, so it's not surprising that the venue is such a hit with locals and tourists alike. A super trendy venue which has captured the areas elusive hip and trendy factor. I will be staying here next time I visit Williamsburg!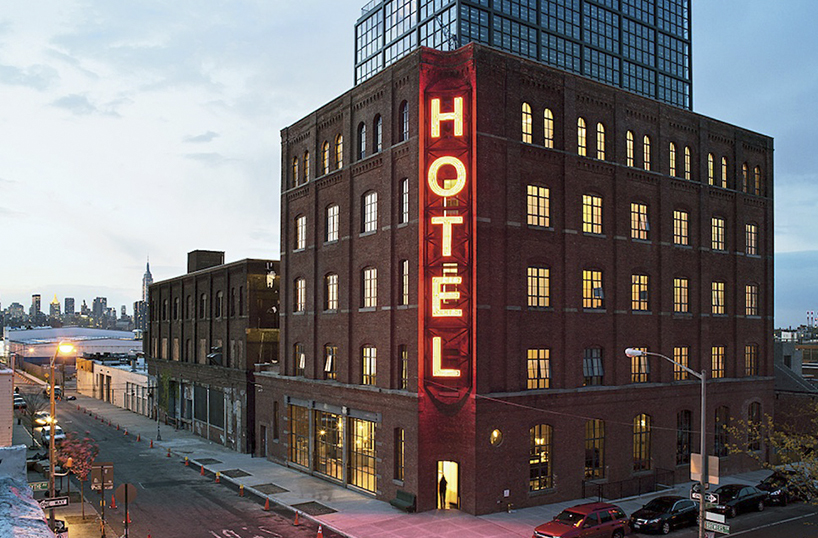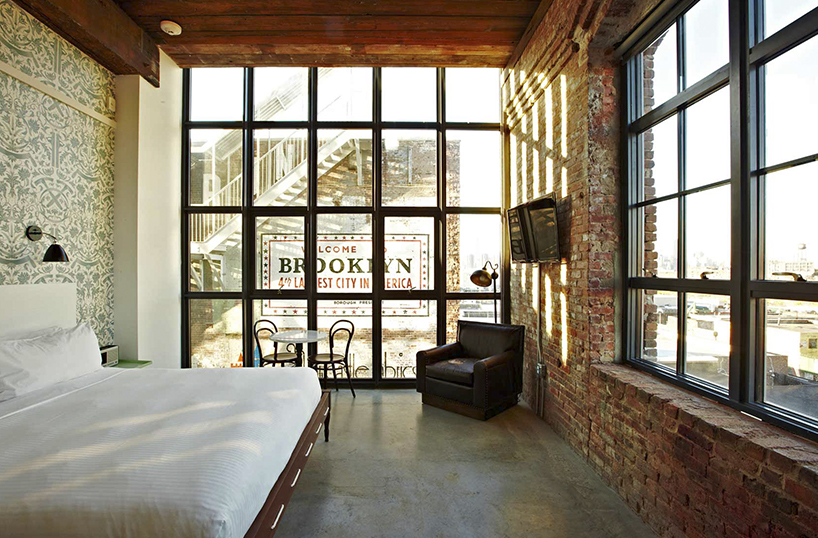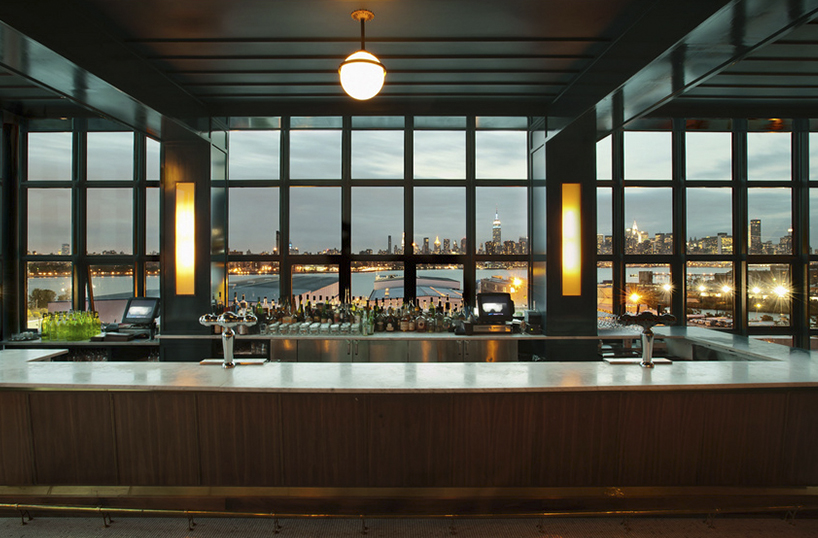 Wythe Hotel // 80 Wythe Ave & North 11th Street, Brooklyn, NY 11249
wythehotel.com
+1.718.460.8000
The Meatball Shop
Like meatballs? If the answer is yes then this is a must for you. A very simple, cheap and effective concept, the menu offers meatballs in a variety of manners (with pasta, mash, salad etc) and with an array of different sauces – there's even veggie meatballs for the non carnivores! The setting is intimate and very New York, in this I mean dim lit lighting, brick walls, industrial accessories and generally quirky. There are a few of these venues dotted around New York so look out for one on your travels.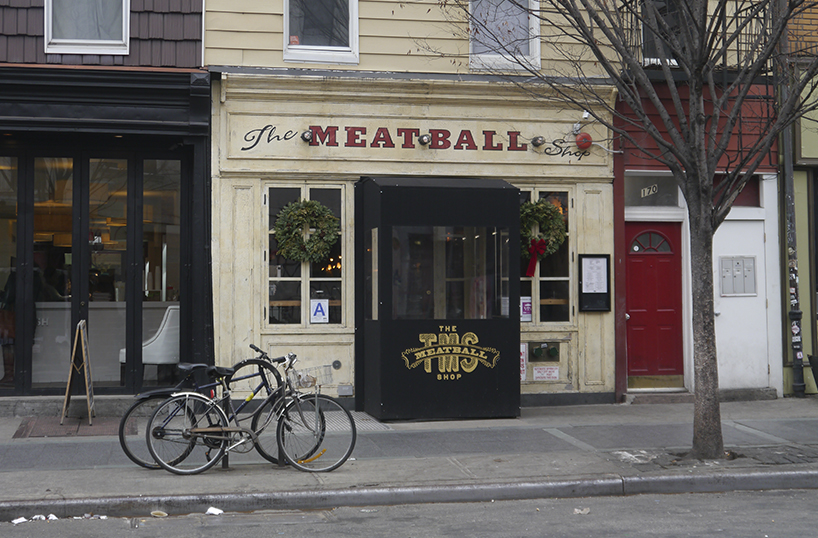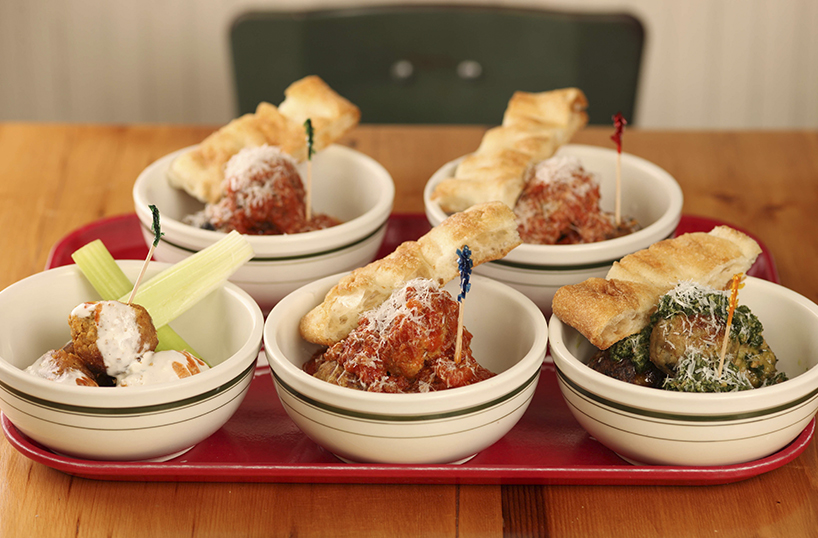 The Meatball Shop // 170 Bedford Ave, Brooklyn, NY 11249
themeatballshop.com
+1.718.551.0520
Mazie
If you are after somewhere cool then visit Mazie. This bar plays homage to the Gatsby era with 20's decor and a menu consisting of classic cocktails with a twist. The moody interiors of the bar, like many others on this list, represent New York's interior style with exposed brick, industrial metalwork and dimly lit lighting. Through a narrow corridor an outside space can be found, which is draped in grapevines leading onto the St. Charles Cella. On a Friday the venue plays host to a flamenco dancing night (sounds interesting right?!) and on Sunday's you can enjoy swing music. Try a Hanky Panky (at an affordable $10) or Hemingway Daiquiri especially at happy hour, which we know is music to your ears!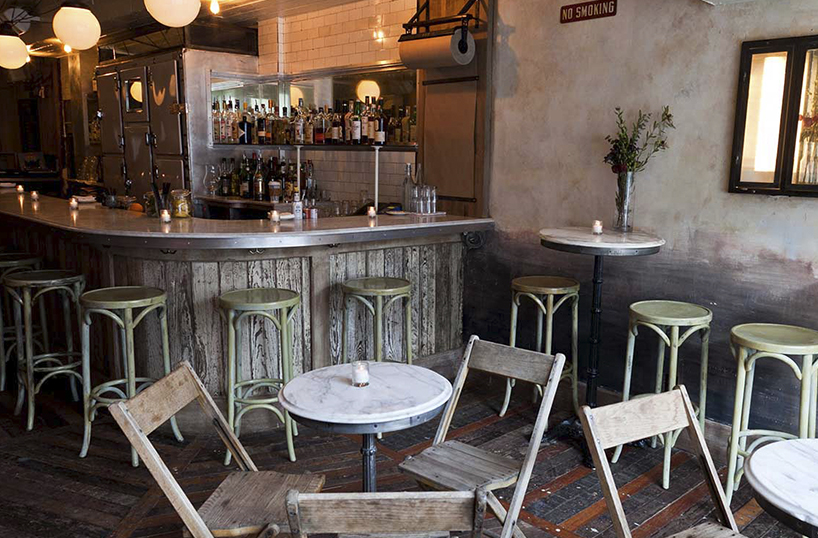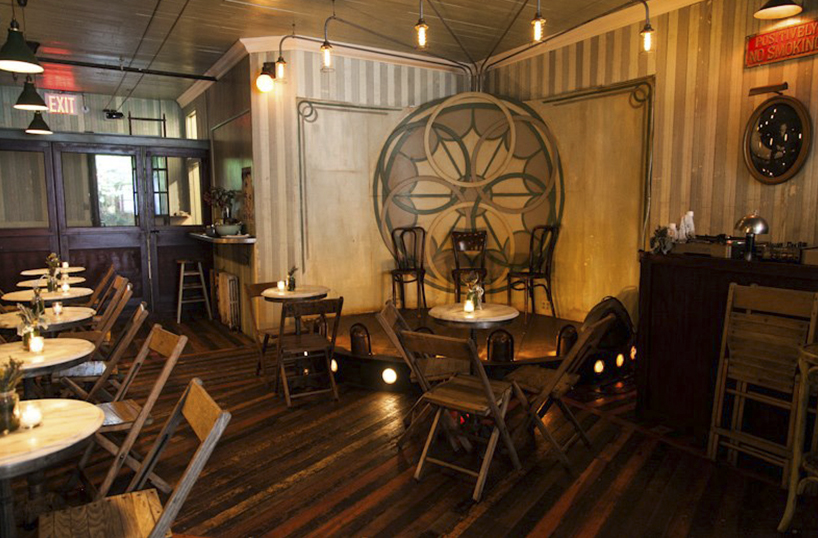 Mazie // 345 Grand Street, Brooklyn, NY 11211
stmazie.com
+1.718.384.4807
Juliette
An eatery with a rooftop which is perfect for the warmer months (not so perfect for late Dec early Jan, but we can't have it all). This little French bistro has tiny tables, pretty waiters and a wine list crammed with bargains… oh and did I mention it has a rooftop? Oh yeah I did. Inside the areas are split into three sections – front of house which consists of a small vintage bar and tiny tables, a more intimate area in the back room with booths and an area that is covered with greenery where plants hang everywhere creating a romantic vibe with a mix of French style and Art Nouveau influences that compliment the warmly lit atmosphere. The menu is also quite classic in its style providing a somewhat Parisian escape in a city where steakhouses are the main attraction. Bon appetit.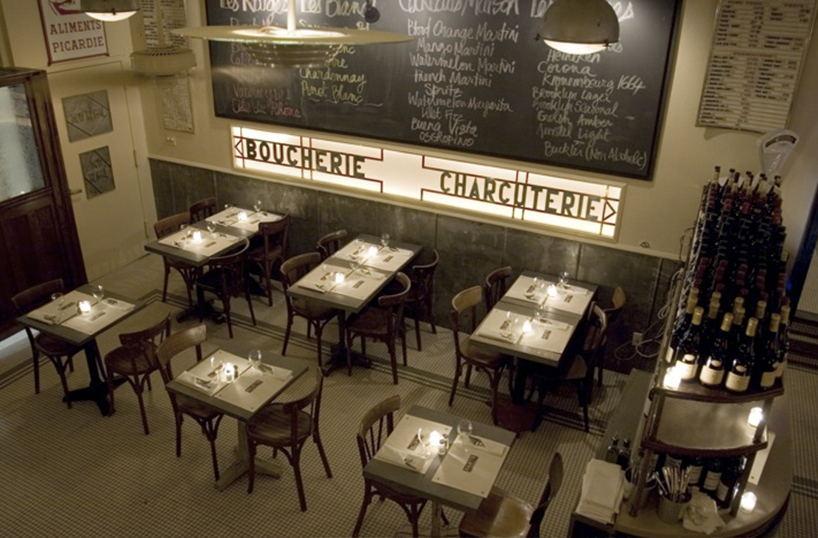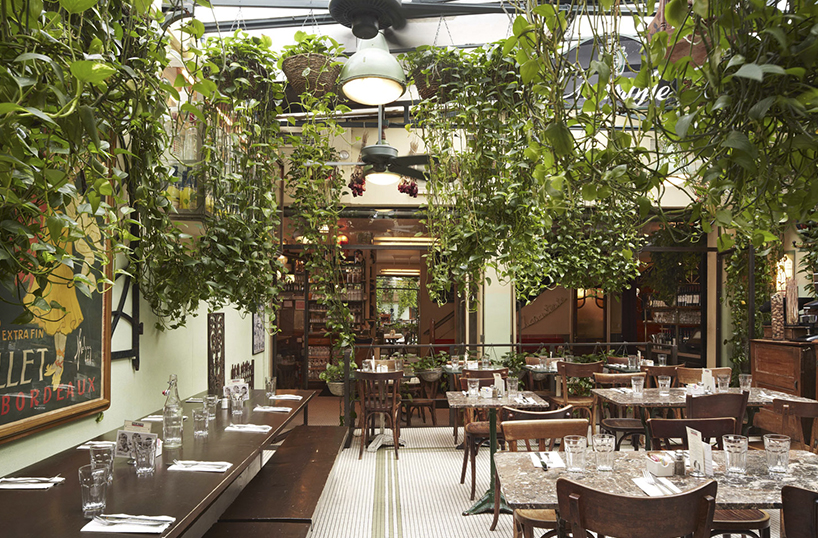 Juliette // 135 North 5th Street, Brooklyn, NY 11249
juliettewilliamsburg.com
+1.718.388.9222
Words by – Natalie Jahangiry
[Imagery courtesy of Air bnb, Brooklyn museum, Brooklyn Brewery, Brooklyn Bowl, Wythe Hotel, Nitehawk Cinema, The Meatball Shop, Mazie & Juliette]