Travel Guide: Copenhagen //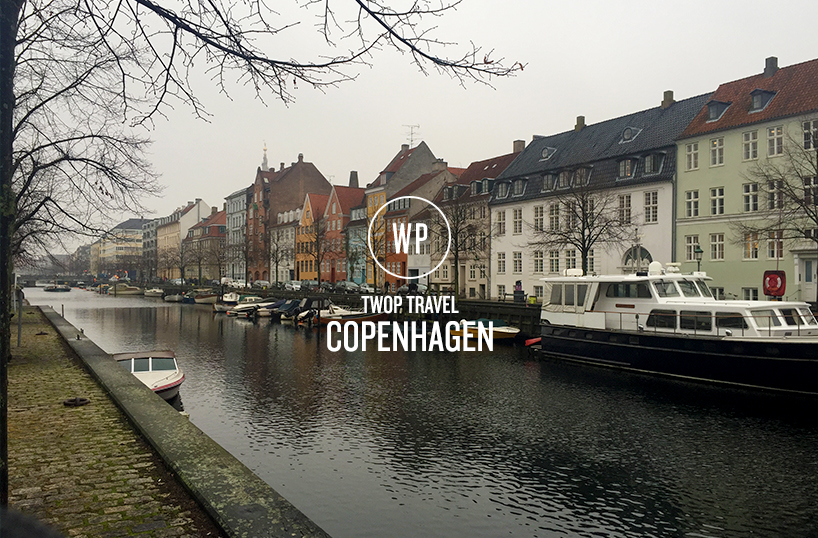 Nat recently packed her bags and head off for a city break to Copenhagen. Here are her tips for a weekend in the Danish capital.
I recently embarked on a spontaneous trip to Copenhagen with my good pal Rachael. £35 in flights and passport at the ready we were set for a mini adventure. I had never been to the Danish capital before and I can't believe it took me this long into my 28 year old life to do so!
Some people reacted in a shocked manner when I mentioned I hadn't ventured to the city before. Mainly due to the fact it's not only a hub of design inspiration, but also for the food, bars and restaurants that reside on cobbled streets under brightly coloured buildings. From a tourist's point of view you can't go wrong, there are plenty of sights, it's not too big, there are lots of foodie areas to feast in and it has a wide variety of activities. Although it's easy enough to find your way around, we were lucky… we had an insider… a friend called Nina who lived in the city, who was willing to take the two of us under her wing and share her knowledge and secrets to a good time. And you are lucky too, dear TWOP reader, because I will pass on this wisdom to you right now.
Area Guide
Let's start with areas. Copenhagen is split into 10 main districts, all with unique qualities and offerings. Here's a guide to a few of these areas, which are worthwhile thinking about when planning your stay. Frederiksberg is a family friendly area, so when travelling with the kids this might be a favourable choice. It's fashionable and has great shops and green spaces. Vesterbro has a cool hipster vibe, somewhat reminiscent of Shoreditch, and gives a great flavour of the capital which locals enjoy. Packed with designer shops, cafes and a hub of nightlife with the revamped Meatpacking District. Around seven years ago, the former butchers and fishmongers shops of the Meatpacking District started being regenerated as restaurants and it now a buzzing atmosphere full of quirky bars and is a great spot for foodies. Northwest of the city centre is Nørrebro, a Multicultural, colourful, edgy area full of artiness.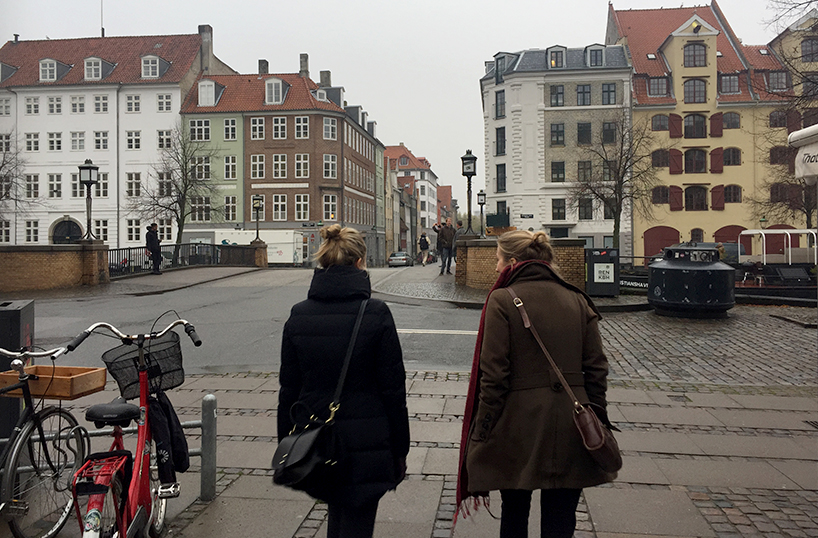 We stayed in Island Brygge, which is slightly further out of town but easy to get around with various means of transport. The upcoming residential area is on the north-western coast and has a harbour bath offering open air swimming, which is amazing in the summer. Christianshavn is a beautiful buzzy area with cosy cafes, multicoloured buildings, narrow cobbled streets and a flurry of Michelin-starred restaurants. If posh is what you are after then Hellerup is Copenhagen's answer to Beverly Hills, with mansions and exclusive shopping.
Stay
We were lucky enough to be able to stay with Nina in her apartment near Islands Brygge, but those not so lucky here's some top tips:
If you want a genuine Copenhagen experience, in terms of interior and way of life, then rent an Airbnb apartment. There are many around the city itself with most being rather reasonable. It doesn't really matter if you stay in the centre of the city as even if you choose not to bike (which pretty much everyone does), the Metro is perfectly easy and about the same price as the Tube.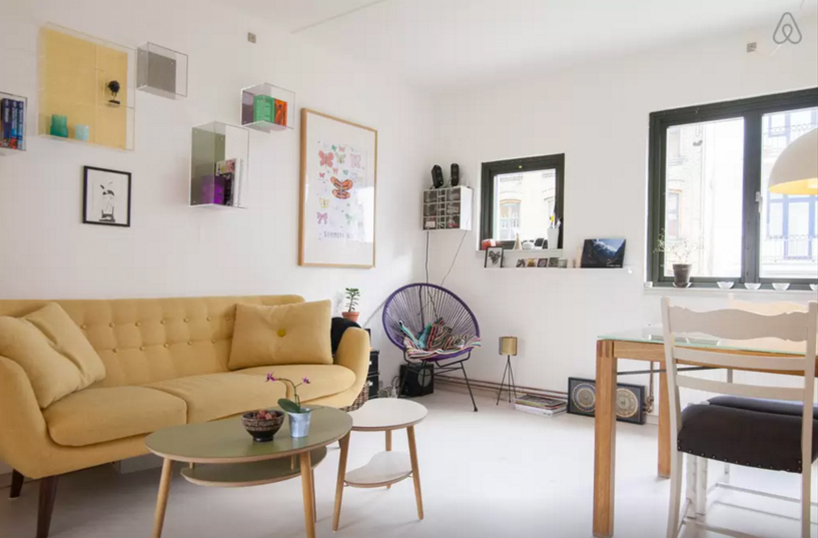 Airbnb
If you do decide on a hotel and want to splash the cash then take a look at Admiral Hotel Copenhagen on the harbour. The rustic four-star hotel has 366 rooms and boasts wooden beams and custom decor by Trip Tap. It's very stylish and has a swanky restaurant called Salt set on the ground floor. If you want more of a B&B try the Guldsmeden Hotel in the trendy Vesterbro region, which comes fully equipped with bikes for guests, a garden out back and organic breakfasts, all for around £99 per night. Alternatively the five-star youth hostel, Danhostel Copenhagen City, is the largest city youth hostel in Europe and situated at the Copenhagen waterfront, overlooking the harbour.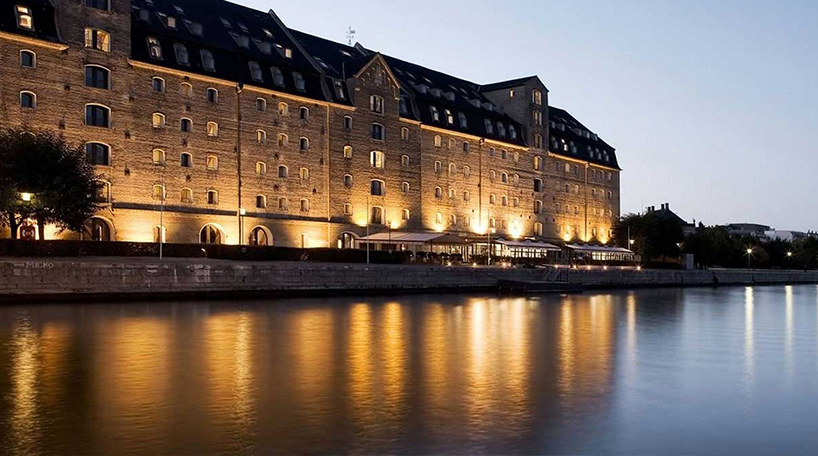 Admiral Hotel Copenhagen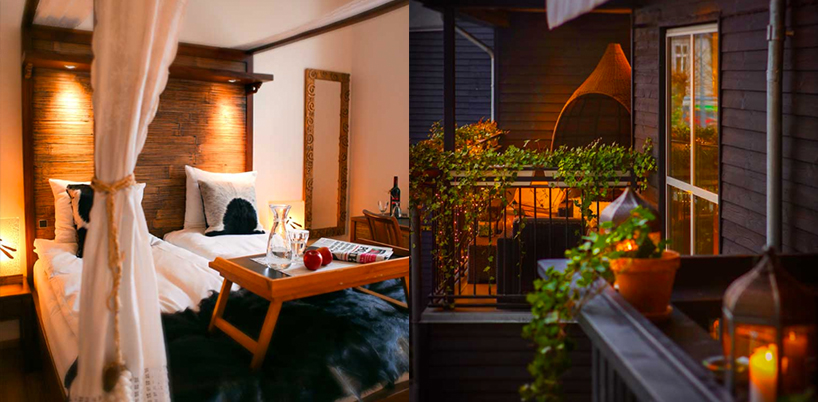 Guldsmeden Hotel
Eat
Foodies rejoice, this city has it all. Similar to the variety London has on offer and full of an eclectic mix of cuisines you will be certain to find something to feed your grumbling tum.
Breakfast and Brunch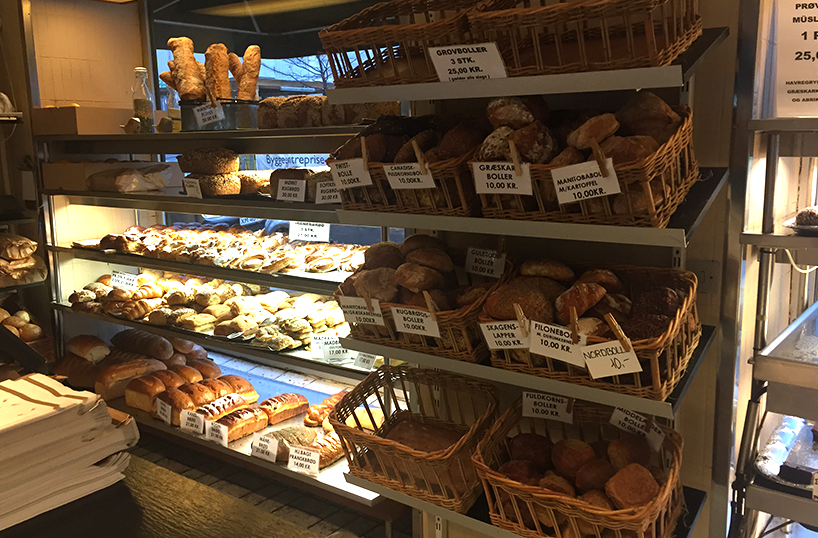 Breakfast and brunch are important to the Danes, they even make a habit of going out for a bite before work. So this is why you will find a brilliant selection when it comes to choosing a meal to start the day. But you are in Denmark, so you have to try danish pastries, and finding a tasty fresh bake is as simple as stumbling upon a burger bar in central London. Try the traditional snegl (snail), which is a spiral cake packed full of cinnamon and butter, and topped with icing sugar… deliciously naughty but very nice!
If you want more of a sit down affair I have been told that Møller – Kaffe og Køkken downtown or Wulff and Konstali where we stayed in Islands Brygge are great eateries for a spot of breakfast. If you are around the Lakes try Coffee First or in Christianshavn try Sweet Treat.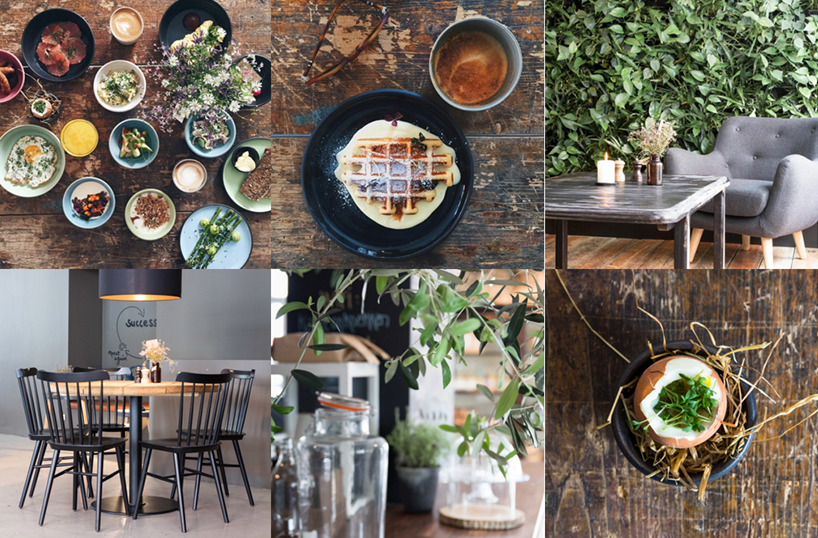 Møller – Kaffe og Køkken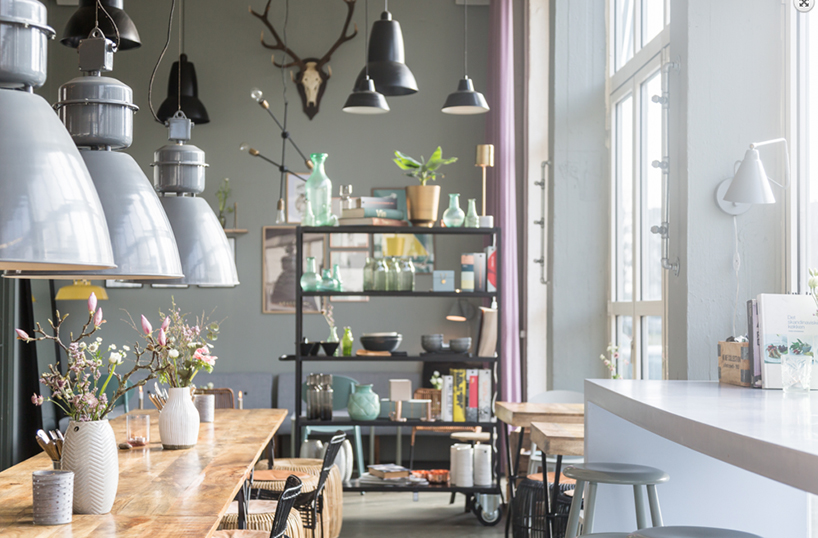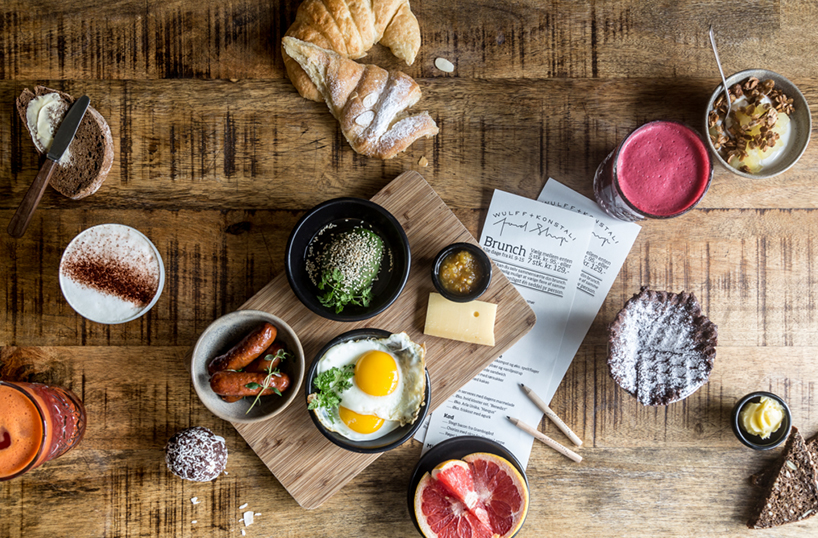 Wulff and Konstali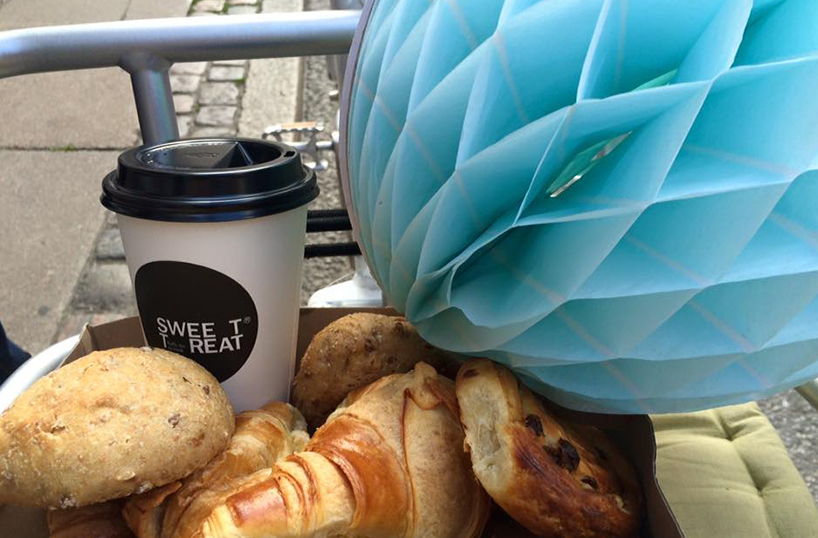 Sweet Treat
Lunch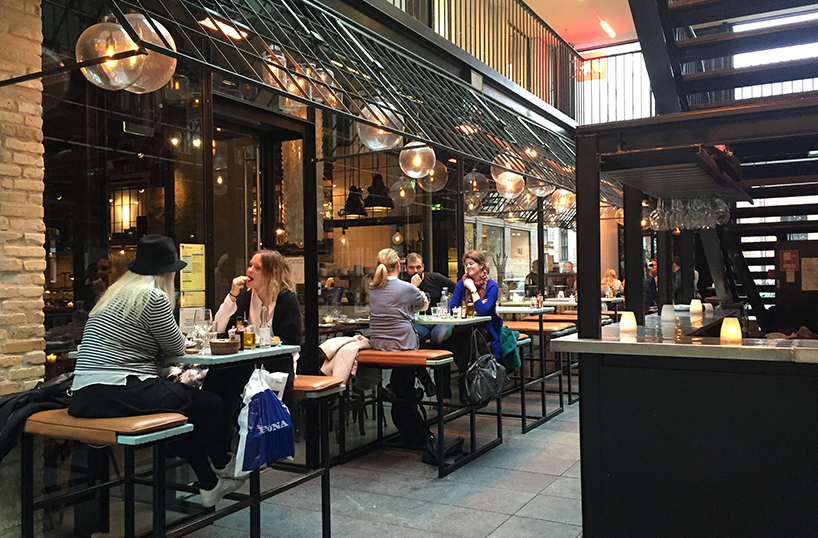 If you want a traditional lunch then try an open sandwich, or Smørrebrød as it's called in Copenhagen. These delicacies are a big part of the Danish diet and come in a whole variety of options from veggie and fish to meat. For a sophisticated sit down head to Øl & Brød where open sandwiches start from around £8. For a long-established eatery try Schønnemann, which is one of the oldest in the city. Dating back to 1877, this lunch only establishment has played host to hungry diners craving one of their 110 homemade, freshly prepared Danish Open Face Sandwich, hot dishes. The venue has twice won an honorary prize for "Lunch restaurant of the year" and has been recommended by The Michelin Guide.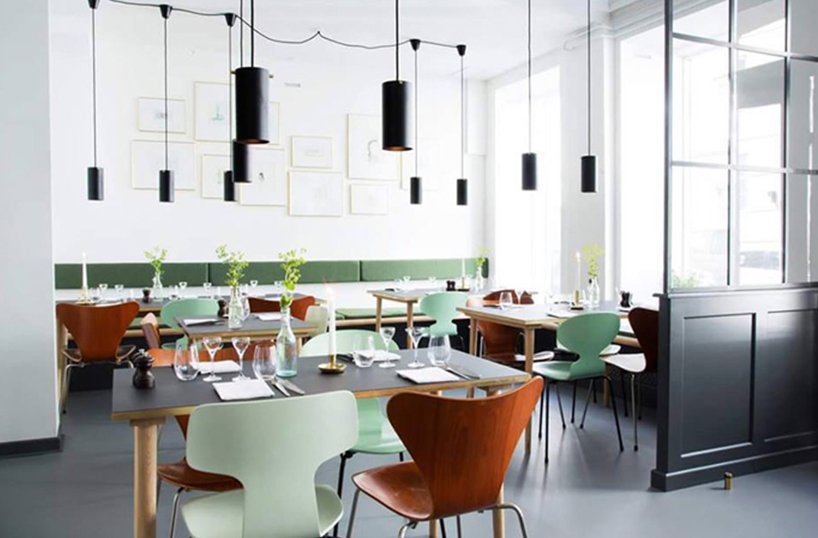 Øl & Brød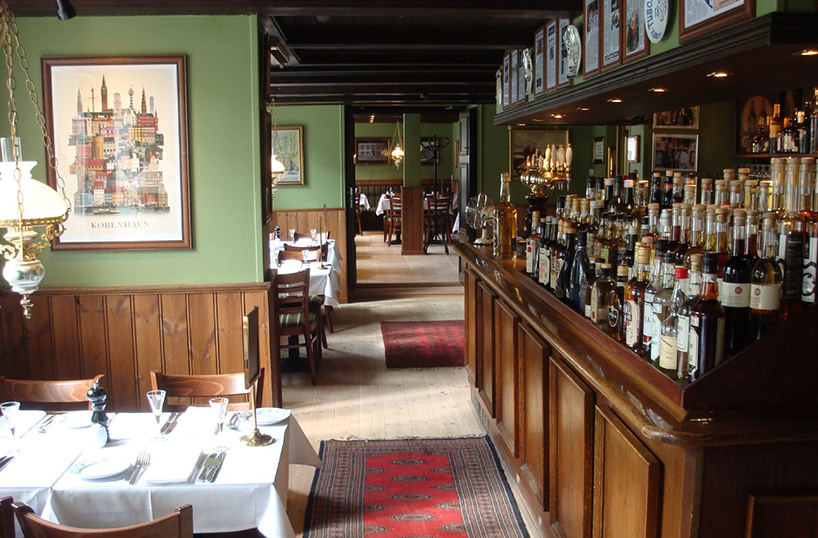 Schønnemann
And of course, if it's not an open sandwich you are after, and you are craving something else then, like we opted for, you could grab a burrito from Barburrito or try a Danish Hot Dog from the well known organic hot dog stand Døp located by The Round Tower on Købmagergade and by The Church of The Holy Ghost on Strøget. The stands serve grilled pork and beef sausages with buns made from slow-fermented sourdough bread and linseed. For a classic hotdog stall head to Harry's Place, which is on the outskirts of the Nørrebro district. For a small bite and a lovely coffee pop into Atelier September near Kongens Have Gardens (they'll even let you pet the resident sheep dog).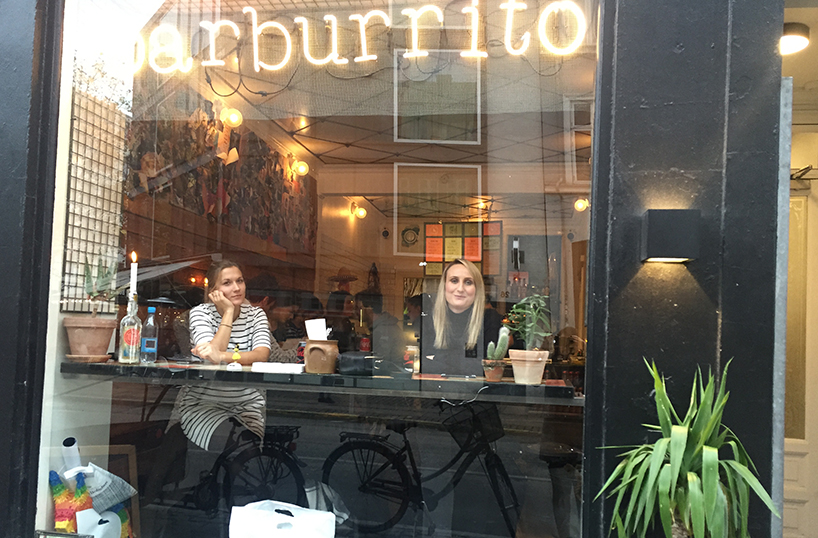 Barburrito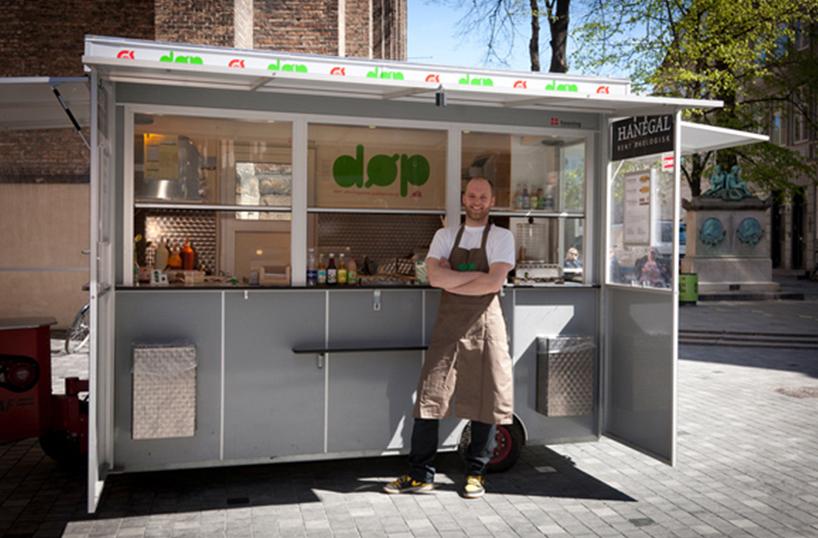 Døp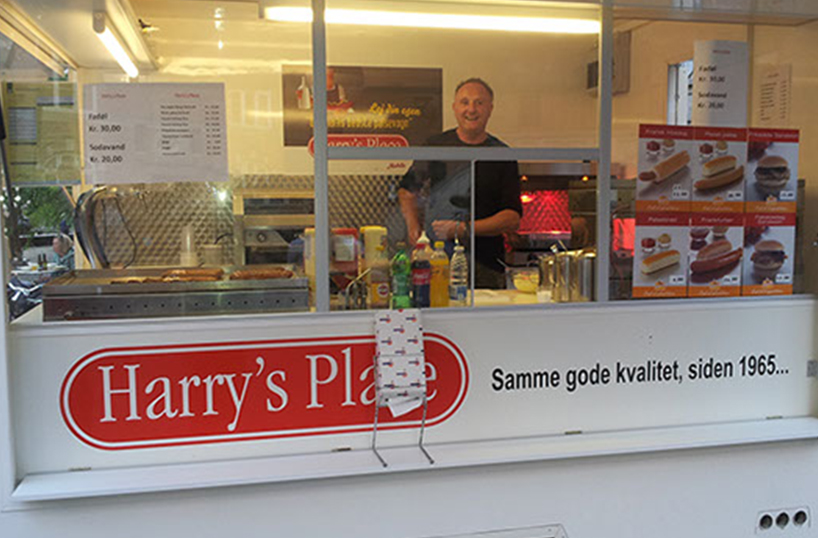 Harry's Place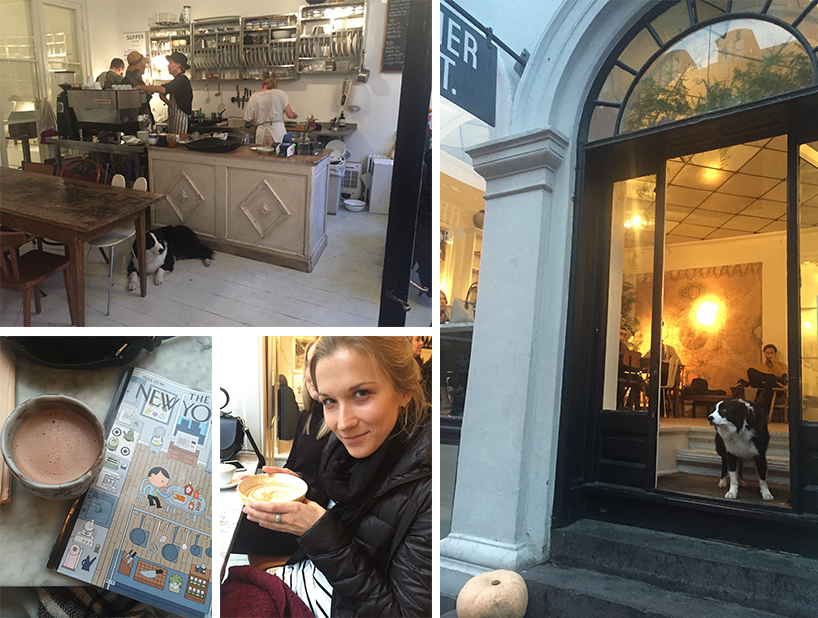 Atelier September
Dinner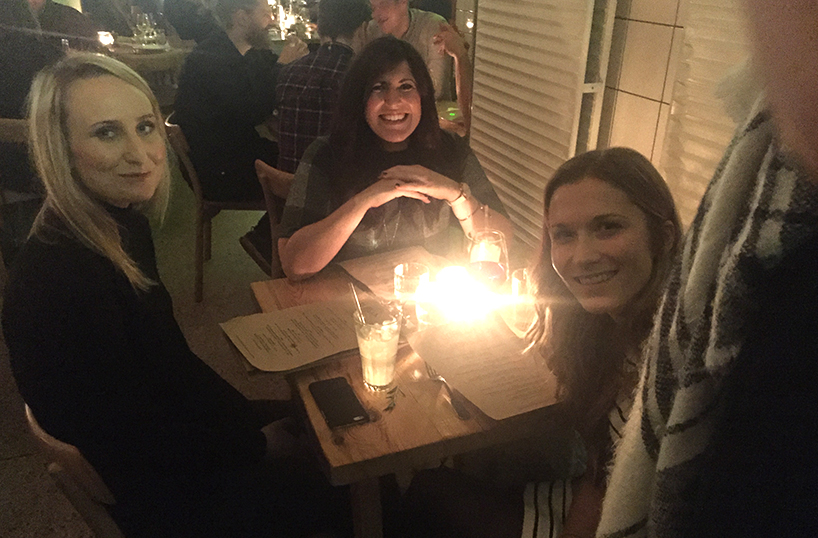 Finding a place to spend the night wining and dining is no challenge in this very popular city, but it's great to know the hotspots (which we were lucky enough to gain insight into). Naturally the Meatpacking District in Vesterbro is a winner when it comes to food and is where we spent both nights eating. On the first night we went for a chilled approach and opted for sourdough pizzas in the pizza hot spot of the city, Mother. Booking a table here is preferable as, like we found out, there may be a fair wait for a feed if relying just on putting your name down at the door. But you can take delight in the fact that when you do eat, the pizzas are utterly scrumptious.

Mother
Another great venue in the area is Warpigs, but be warned veggies, this is a purely carnivorous BBQ eatery, where slow cooking and great beer take centre stage (they have their own brewery). We opted for Gorilla on our second night and it was a gastronomic pleasure. Although this venue is a little more on the expensive side, it was worth every penny. With a diverse menu, which changes seasonally, you can expect to find a selection of raw meats, clean ceviches, hand made pasta, fresh fish and marinated meats. The venue will please even the fussiest of eaters (me!) and the cocktails, well they are worth a visit alone. Try the Rosemary Collins, which we may have had one to many of and Miss Vanilla Rhubarbara.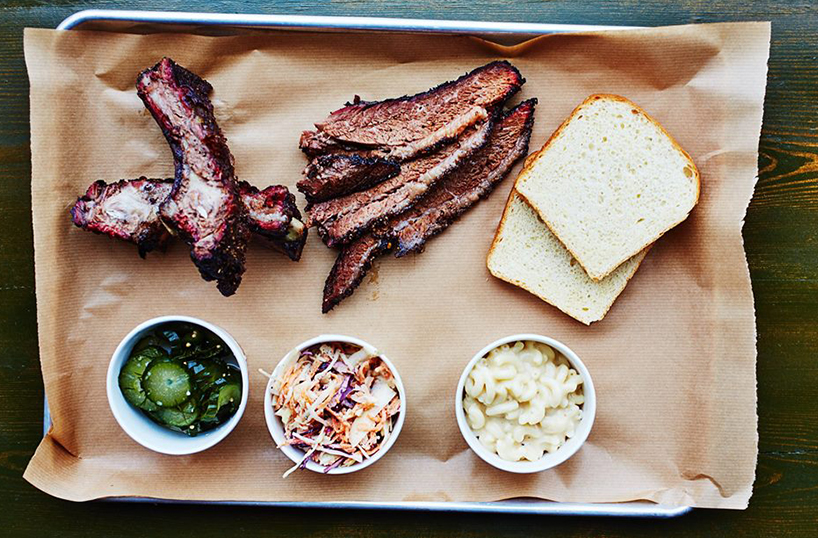 Warpigs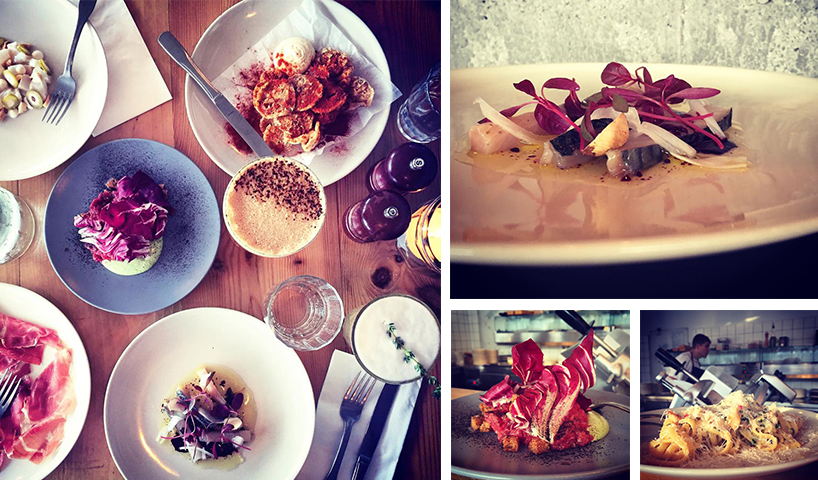 Gorilla
For a more upmarket option The Standard down by the harbour, formally a Custom House, sees ex Noma chef Claus Meyer, Meyers Madhus and jazz musician Niels Lan Doky join forces to open 3 swanky restaurants (two being traditional Nordic food and one being contemporary pan-Indian cuisine) and a jazz club all under one roof. Of course, if you really want to splash the cash, you can head to Noma, which was ranked the world's best restaurant from 2010 – 2014… but you will have to book months in advance to get a table. If you can't get into Noma try the city's other Michelin offering Herman at Nimb Hotel. The hotel, which is located in an Ottoman style palace, is set in the idyllic wonders of Tivoli Gardens. In stark contrast PapirØen is a street food market, situated just behind the Opera House, packed full of 35 food stalls serving international street food to hungry punters.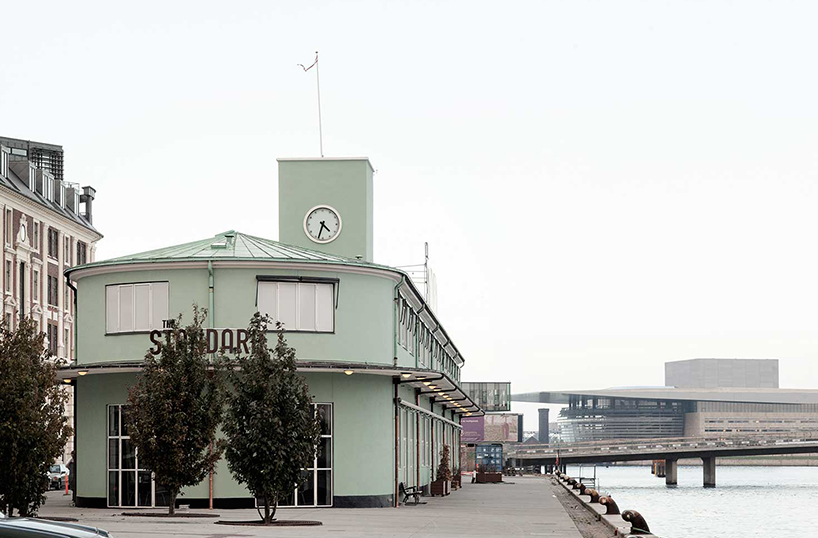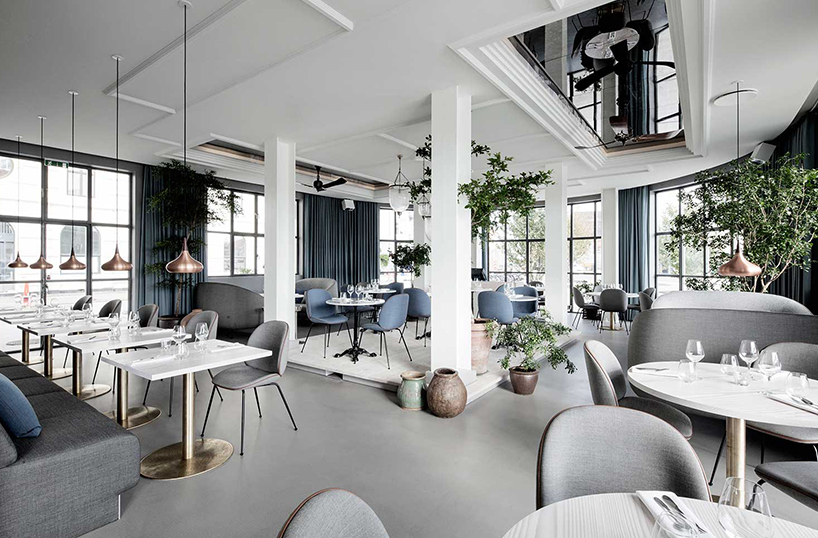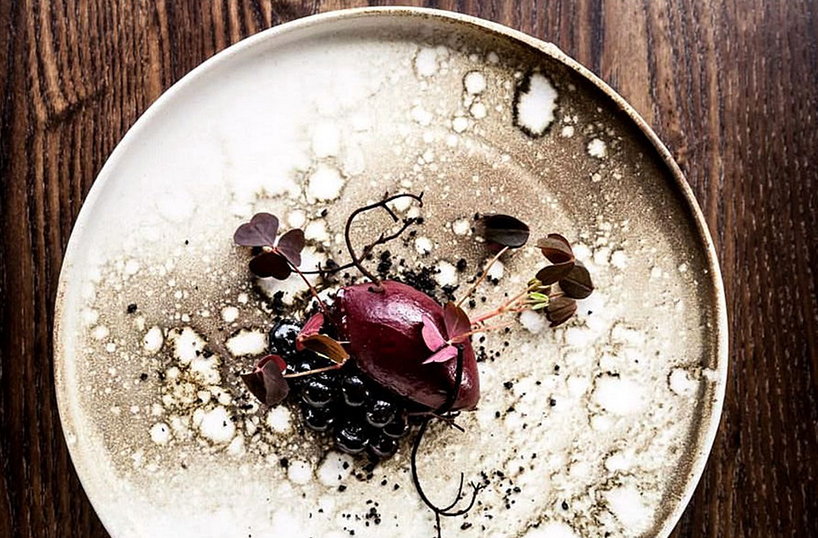 The Standard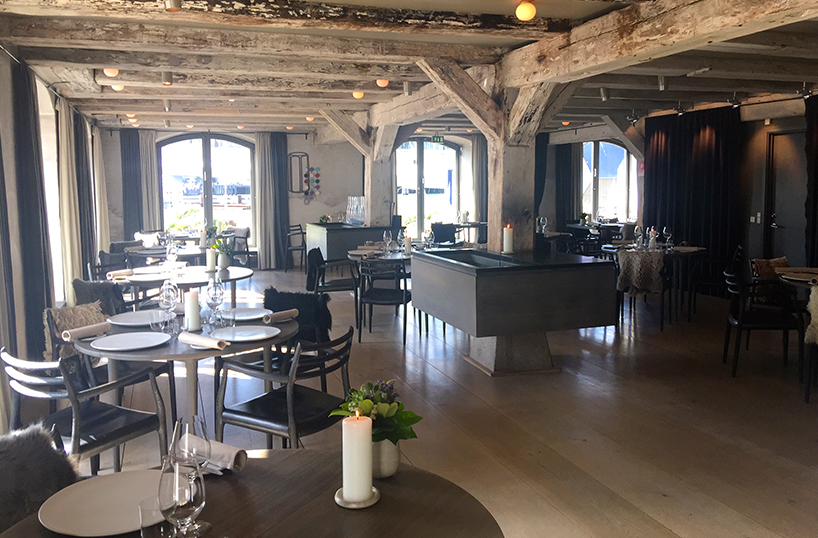 Noma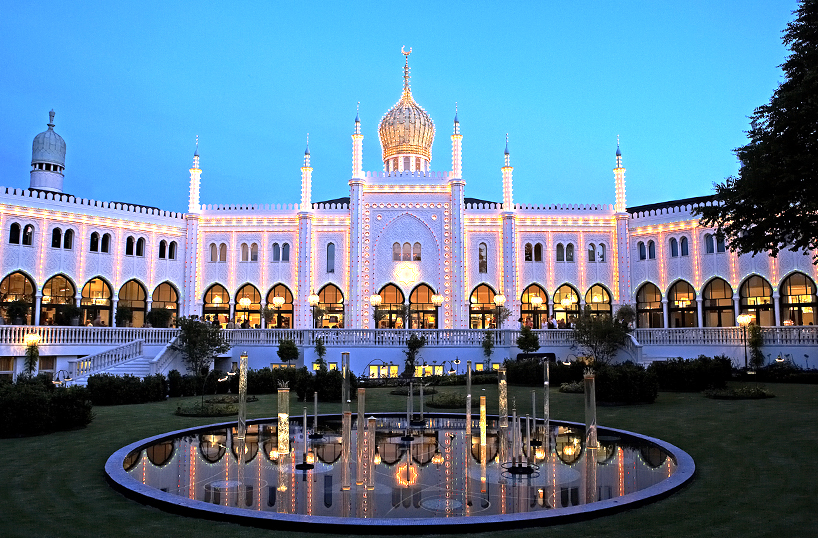 Herman at Nimb Hotel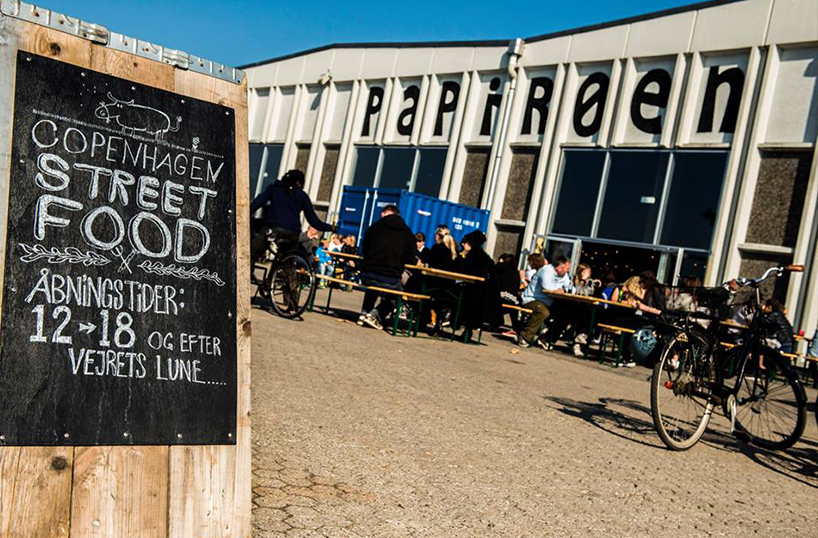 PapirØen
Drink
The Danish capital does not disappoint when it comes to nightlife. Much like its New York counterpart, the Meatpacking District, it is the best spot to find a great drinking hole.  Try a tipple in Jolene or NOHO before dancing the night away in Mesteren & Lærlingen. We also visited a very quirky, cosy venue called Duck and Cover where specialist cocktails are rife (the venue is Owned by Kasper Riewe Henriksen, one of Denmark's best mixologists) in the handsome basement space set among residential streets in Vesterbro. As one of the capital's best cocktail lounges the Mad Men style hot spot offers a different insight into Copenhagen life. This also happens to be Nina's favourite, so make it a must on your hit list (if you can get in). If you are after a classy affair try Salon 39 near the lakes or Curfew in København V. For a big night out there's Bakken Kbh in the Meatpacking District, The Jane on Gråbrødre Square, Hive, which is close to Gammeltorv or Sunday, in the heart of downtown Copenhagen.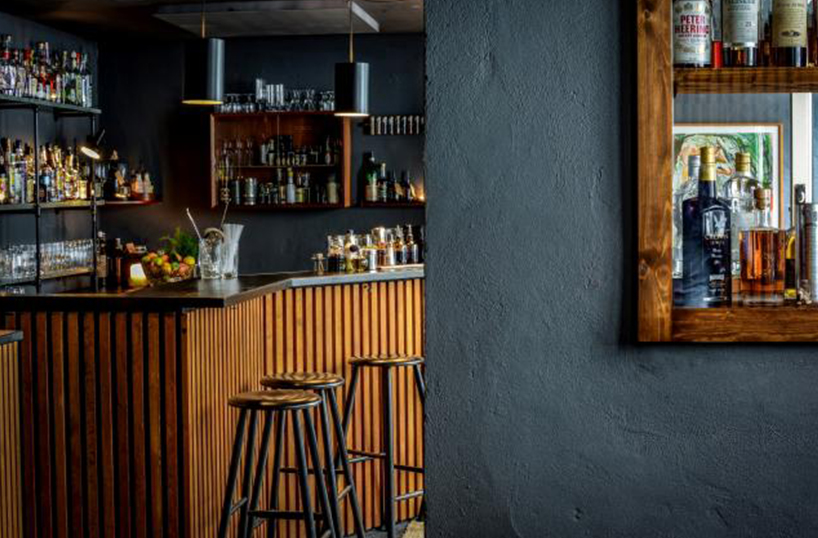 Duck and Cover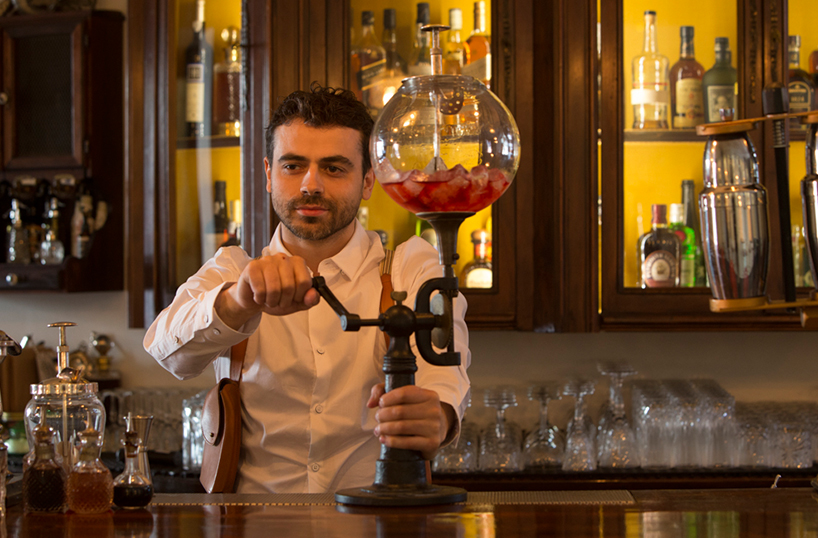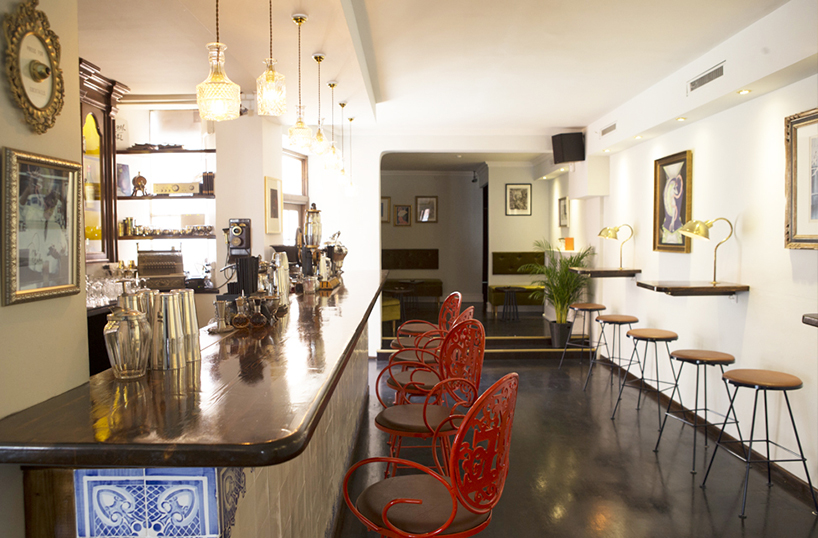 Curfew
Sighseeing
Experiencing culture in Copenhagen isn't hard. The historic city has a different site to see on every corner and each district holds unique characteristics from architecture and landmarks to people and culture. First things first, despite what the guide books tell you, don't go and see The Little Mermaid. It's just as it says, little, and massively underwhelming. In a city bursting with activity, this is one you can knock off your list. Do, however, do the following…
Gaze at the delight of the Opera House. The magnificent structure is set around water on the harbour and its superb structure is crafted out of limestone, marble and maple wood. While you are there check out the Skuespillerhuset (Royal Danish Play House), and maybe even have a tipple while looking out onto the water here. Set just behind the harbour is Amalienborg where the impressive structures of the royal family's 4 identical palaces stand tall on each corner of the square.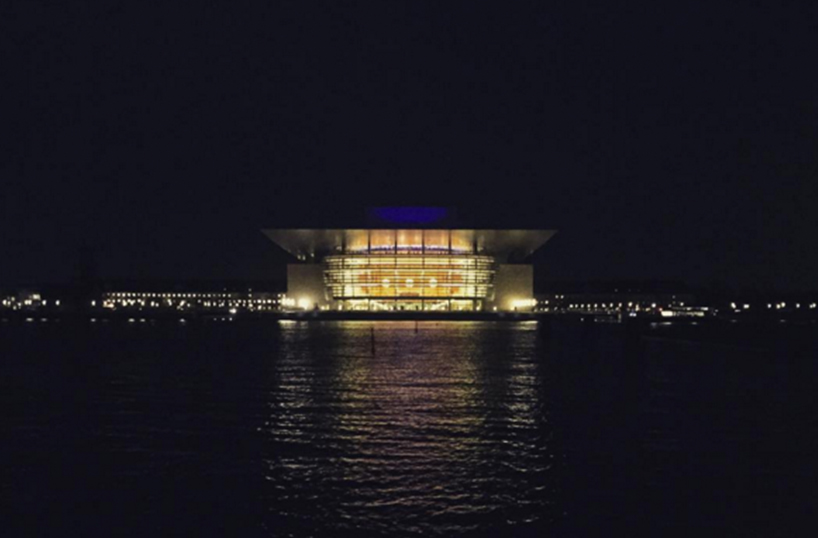 Opera House
Relax in a tranquil green space in the middle of the city while meandering around the quiet and flourishing gardens of Kongens Have park and the beautiful scenery of the Botanical Gardens. Try the Tivoli Gardens for a more lively affair. The area offers numerous activities including an amusement park, markets and occasional pop ups. If gardens aren't your thing and you are looking to seek a different form of sanctuary why not try one of the many museums on offer. The ARKEN Museum of Modern Art in south Copenhagen holds a mix of modernist artists and contemporary art while The National Museum in The Prince's Palace shows exhibitions from the Stone Age, Vikings, the Middle Ages, Renaissance and Modern History.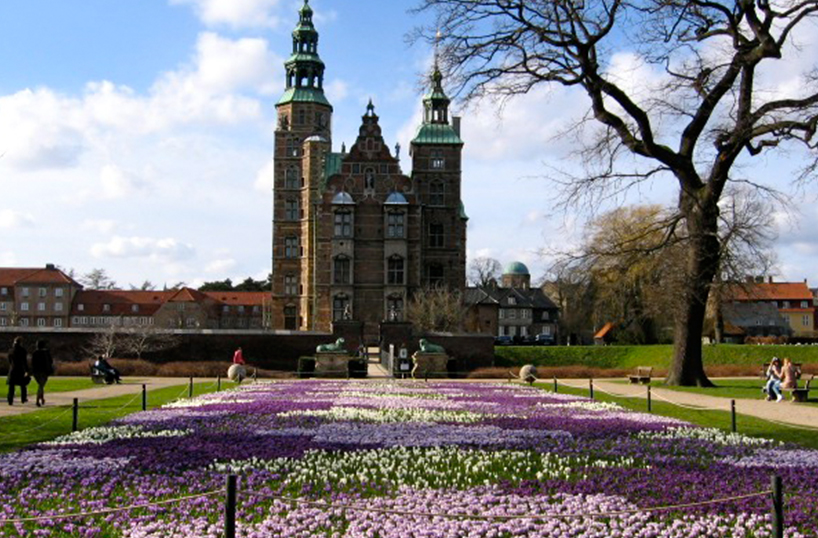 Kongens Have
Visit the iconic landmark harbour of Nyhavn. Once a busy commercial port, the renovated spot is a popular area amongst locals and tourists alike. The beautiful houses have also been restored into popular cafes and restaurants along the cobbled paving running alongside the water. Although this is a sight seeing hot spot, it doesn't feel like it and it's rather easy to get a seat amongst the crowds along the front.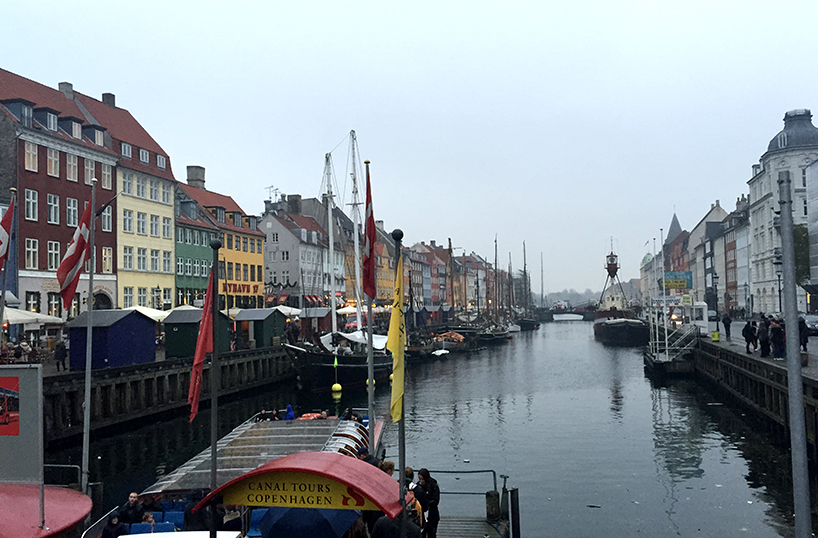 Nyhavn
Venture around the different districts. In terms of areas Christianshavn is worth a visit for its broad mix of modern cafes, multicoloured architecture and green light district. Talking of green lights Freetown or Christiania as it's known, gives you an alternative and completely different outlook on the city from hippies point of view. Meanwhile the 5 lakes, Søerne, offer a calming picturesque atmosphere for a nice walk, drink or grabbing a bite to eat. When the sun is shining rent a rowing boat at the Søernes Bådudlejning.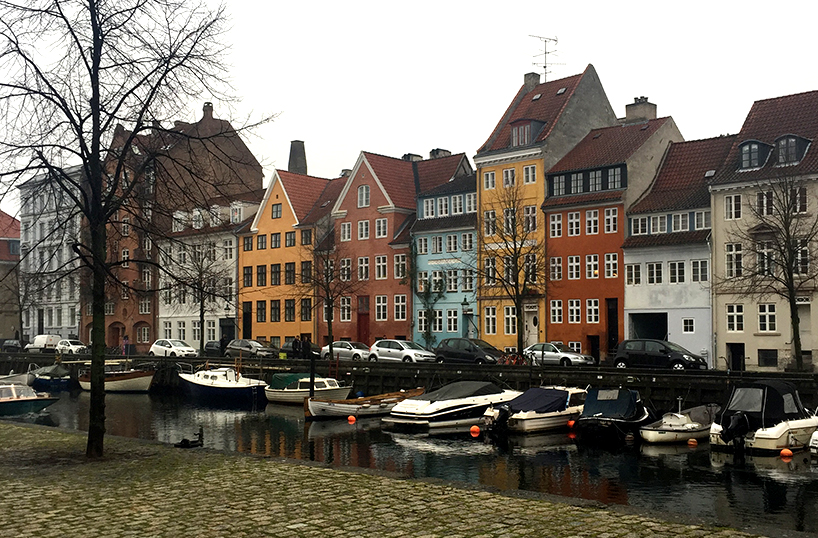 Christianshavn
See the city from a height from one of the many towers that stand prominent around the city. Frederiks Church is a large marble Dome that forms the focal point of the Frederiksstaden district. Vor Frelsers Kirke (Church of Our Saviour) is a baroque church, most famous for its helix spire. This monument is a glory to the eyes, decorated with a gold and navy tower which offers beautiful sights if you dare to climb the windy stairs to the top (we didn't). Rundetaarn aka The Round Tower, is the oldest functioning in Europe and has an observatory, or The Tower at Christiansborg Palace is the highest viewpoint in Copenhagen and offers a spectacular views of the city's famous rooftops.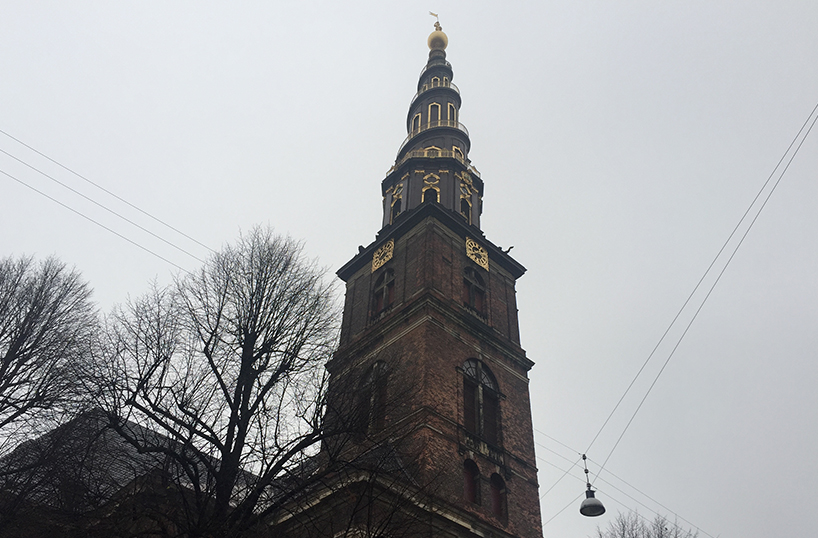 Vor Frelsers Kirke
If you have time it's also worth seeing  Kongens nytorv (The King's Square) and Magasin du nord, which is an old fashioned department store on the square itself, which looks somewhat familiar to our very own Harrods.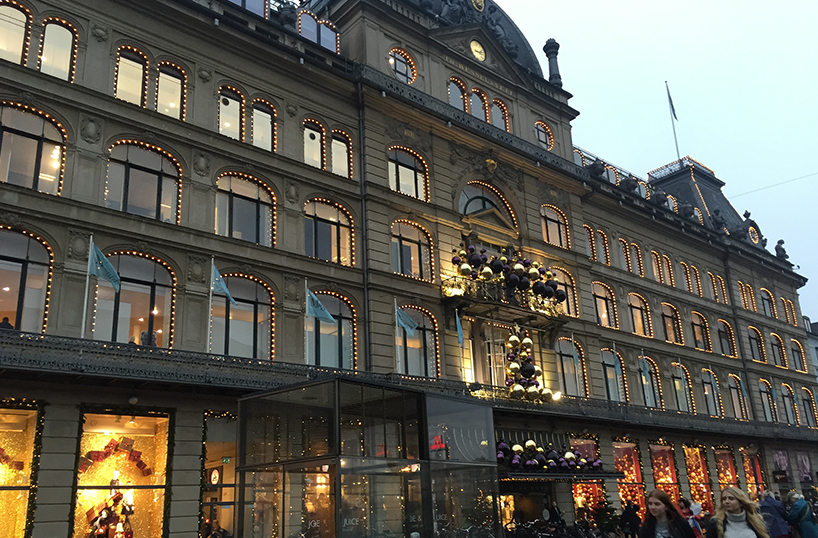 Kongens nytorv
Shopping
Interior fanatics like myself will revel in the Danish interior market and various stores with shelves full of simple, yet stylish homeware.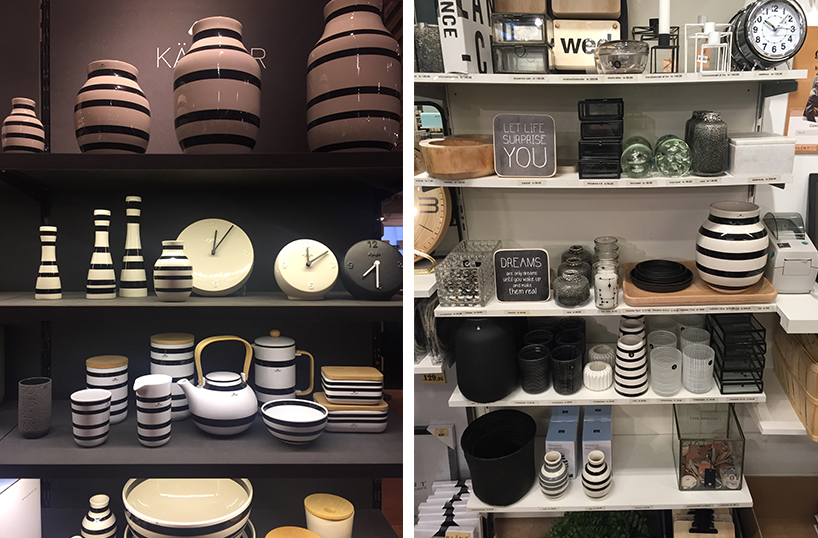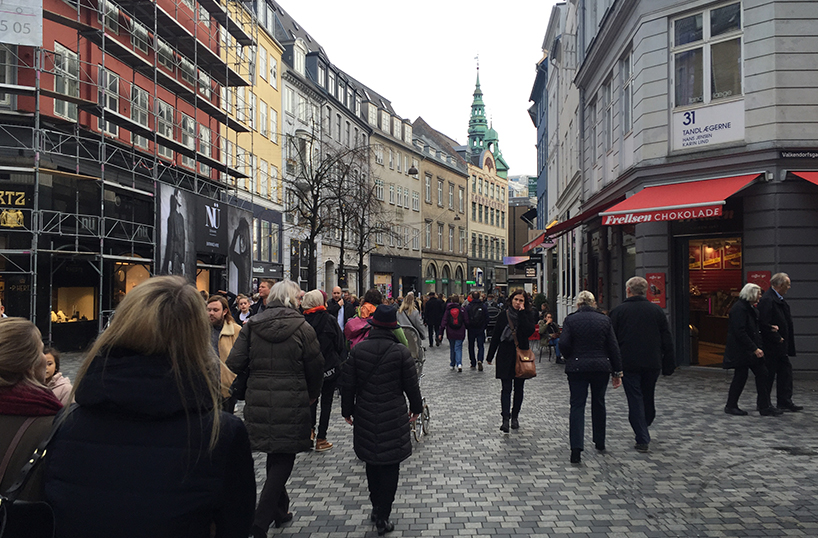 Strøget
Of course, I managed to buy enough to well and truly stuff my hand luggage to bursting point, but it was worth it. My hours on Pinterest had educated me about the simplicity of Danish and Swedish design, how interiors are highly important to these countries (homeware can even seen as an investment) and the use of monochrome styling, which is prominent throughout their product ranges. With this is mind I knew I would feel the overwhelming need to buy everything, which I did, but I refrained and only bought a few essentials from stores such as Plint, Illums Bolighus (which is a large department store full of goodies) and Hay. I particularly loved a store called Bolia where I bought a rather cool print (btw they ship worldwide). Strøget is the main shopping street and is a pedestrian, car free zone hosting a variety of interior shops, great clothes stores (especially for men's style) and a scattering of the usual suspects like H&M or Zara.
Enjoy your stay in this bustling city. It may be as expensive as London, but it's worth it. Send us a postcard!
Words by – Natalie Jahangiry
[Some imagery © To Work or Play 2015. Other's courtesy of Airbnb, Admiral Hotel Copenhagen, Guldsmeden Hotel, Møller – Kaffe og Køkken, Wulff and Konstali, Sweet Treat, Øl & Brød, Schønnemann, Døp, Harry's Place, Mother, Warpigs,Gorilla, Enok Holsegaard,Noma, Herman at Nimb Hotel, PapirØen, NOHO, Duck and Cover, Curfew & Dn DK]