Hotel Review: Hotel Viura, La Rioja //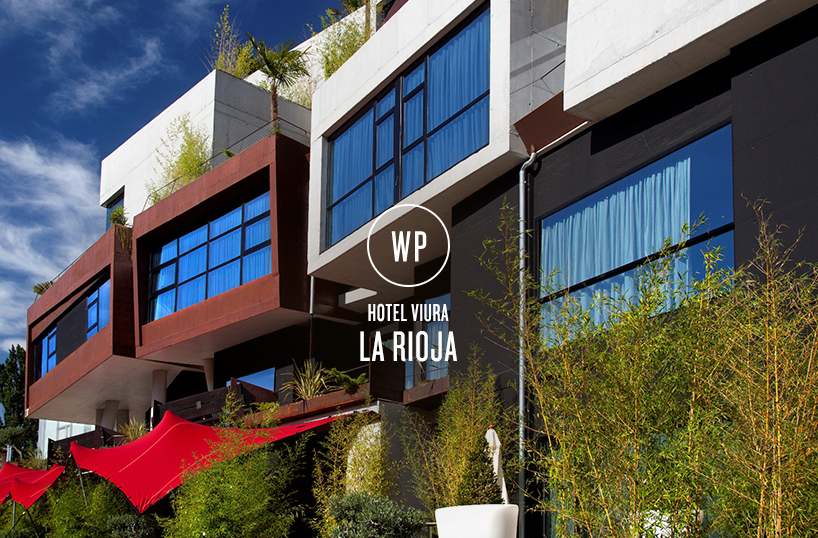 Heard of La Rioja in Northern Spain? No? Emily Eaves gives a guide to the old town and reviews one of the area's top hotels, Hotel Viura.
Think of Spain in August and you'll most likely think of packed beaches, soaring temperatures and Sangria on tap. Visit Northern Spain in August however and you'll find deserted beaches, cool breezes and not a drop of the sweet stuff. It's truly wonderful.
Flying to a small airport like Santander is a dream. You're through security within minutes of landing, and united with your rental car within half an hour. No Costa Del Sol craziness and surprisingly few English voices.
It's definitely worth spending a few days on the coast – the beaches are wild and magical – think of the very best of Ireland, Cornwall and touches of the Mediterranean mixed together. Surfers flock to these beaches, as do wealthy Spaniards and those wanting to stretch their legs along the miles of open space.
However Northern Spain is as much about what's inland as it is about its stunning coastlines. A two hour drive into the Basque Country deposits you happily in the heart of the winelands of La Rioja. You can stop at Haro en route, and enjoy lunch in the bustling square where once a year the locals have a fully fledged wine battle complete with water guns firing rounds of red wine.
On the road again you'll drive through sleepy villages, miles of vineyards and beautiful bodegas going about their business. That is until you reach Hotel Viura. A stunning mass of modernist cubes set amidst this rustic landscape, this luxury hotel is filled with exposed concrete, bleached oak surfaces, and a restaurant offering some of the best food you'll taste.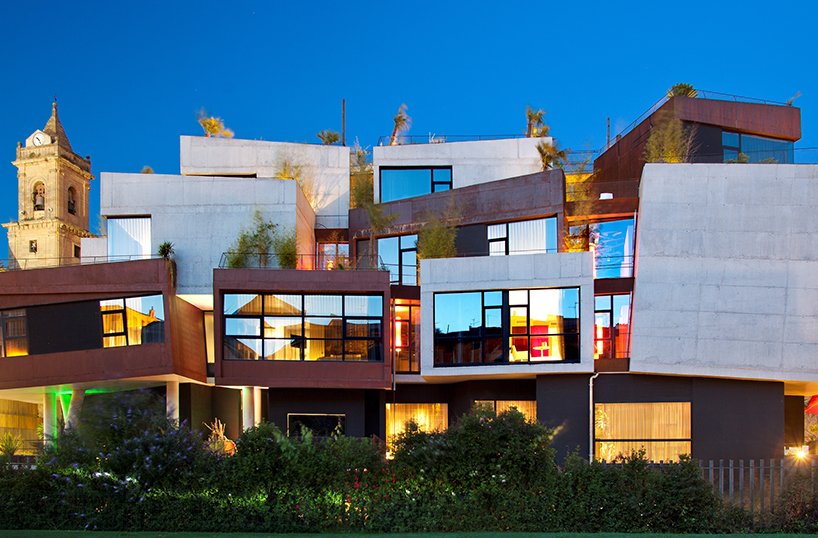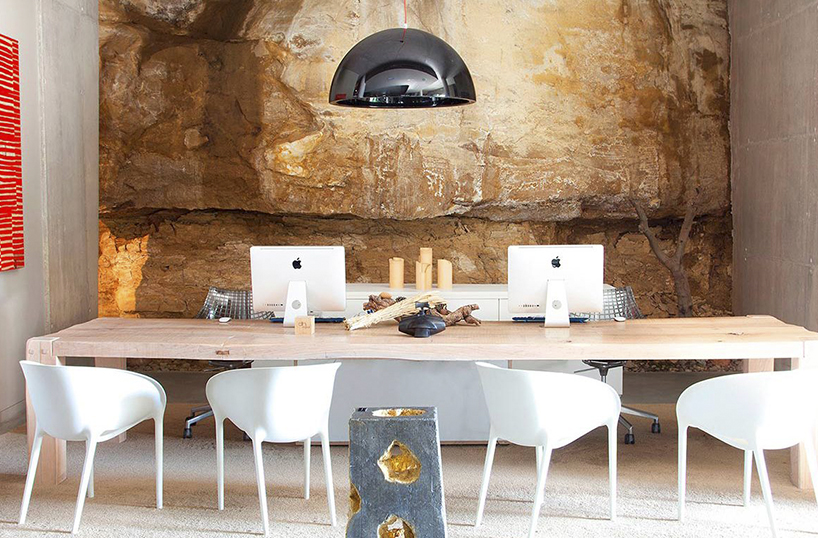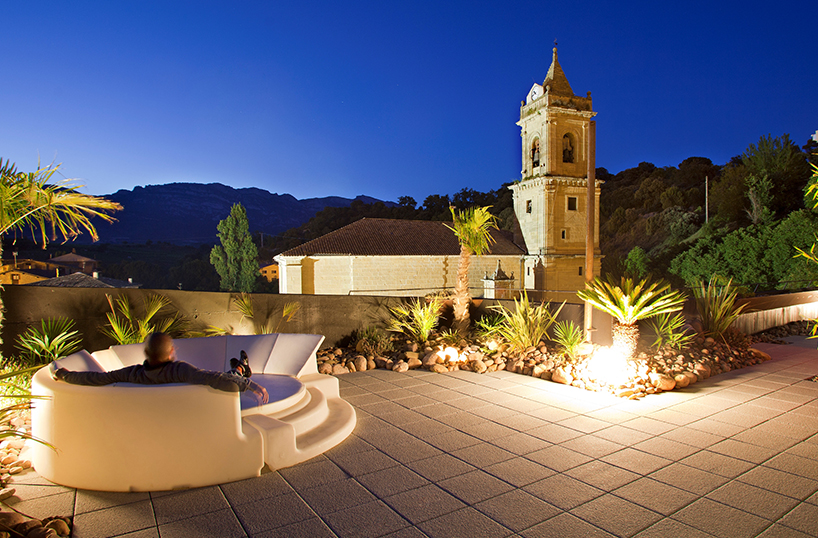 Rooms have private terraces, or there's an expansive roof terrace (complete with air conditioned gym) where you can curl up on a white sofa and take in the panoramic views of the surrounding countryside. For the more active, there are bicycles to rent and a traditional Spanish pelota court to embrace. The hotel is filled with art and sculpture, and the food in the basement restaurant is very much an art form itself.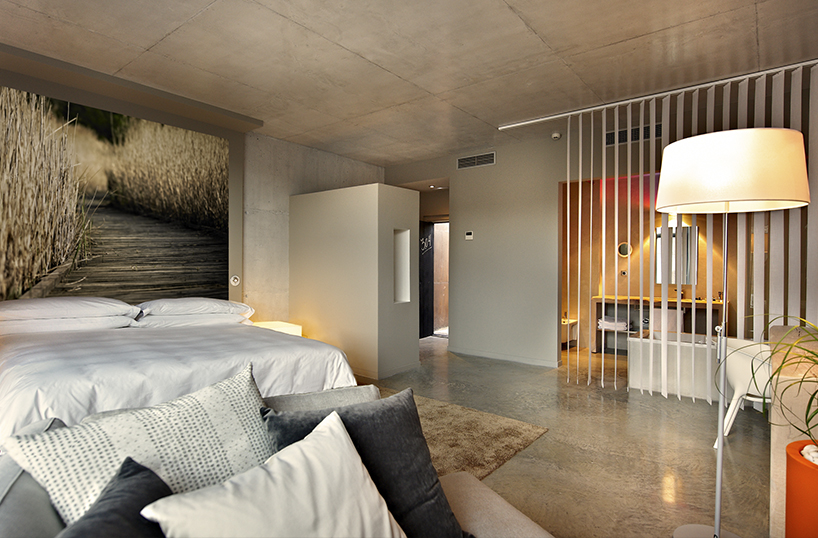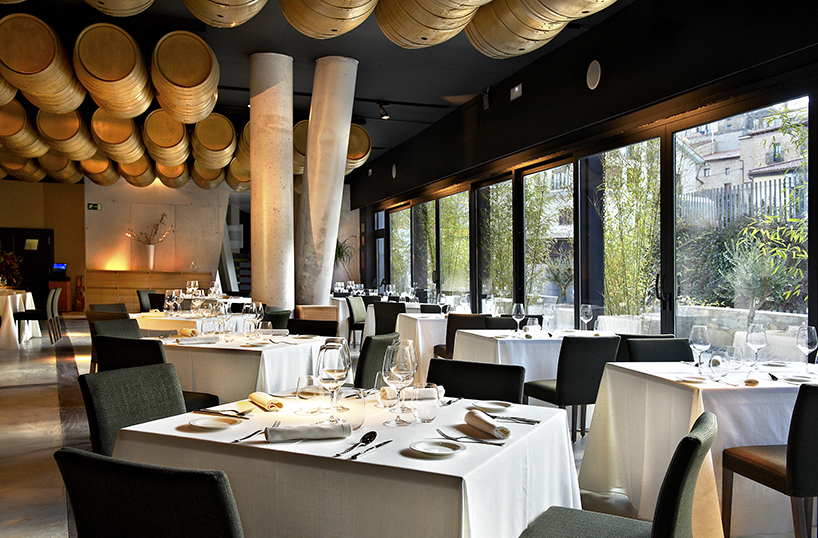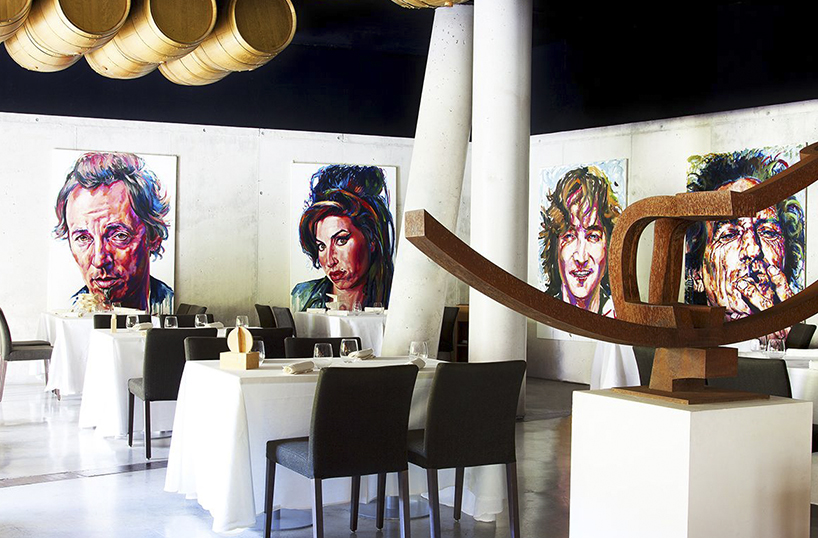 If you've travelled this far, you must reward yourself with the Tasting Menu (around €60 – without alcohol). It's truly exquisite and one of those once in a lifetime experiences you're unlikely to forget. It's the type of thing that can only be created with the passion of expert chefs and sommeliers collaborating to create an almost intoxicating enthusiasm for their craft. Where else would you be served Roasted Porchetta with Yuzu Mayonnaise and Corindre (Spanish coriander) at your table, by someone able to recite the method of making it in both Spanish and English?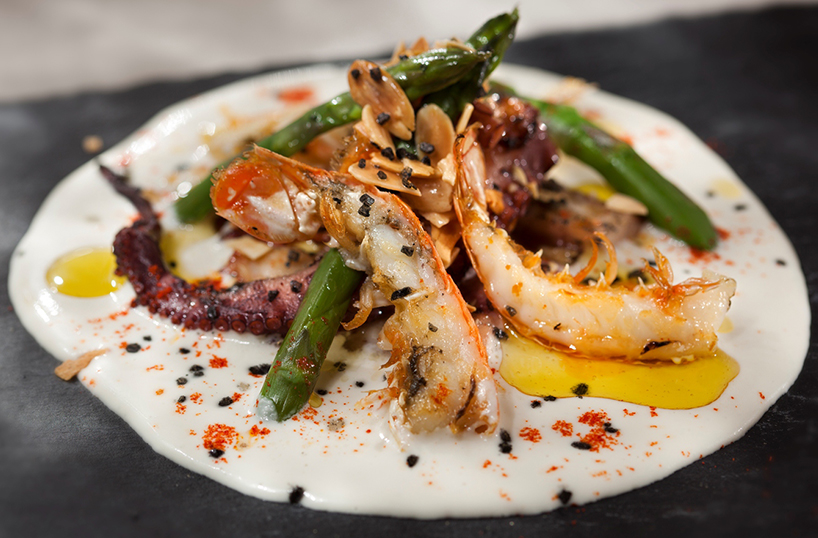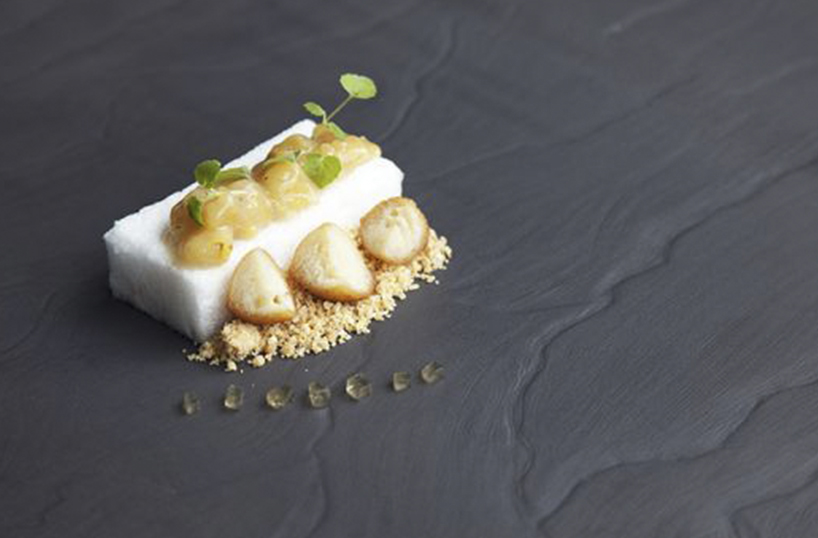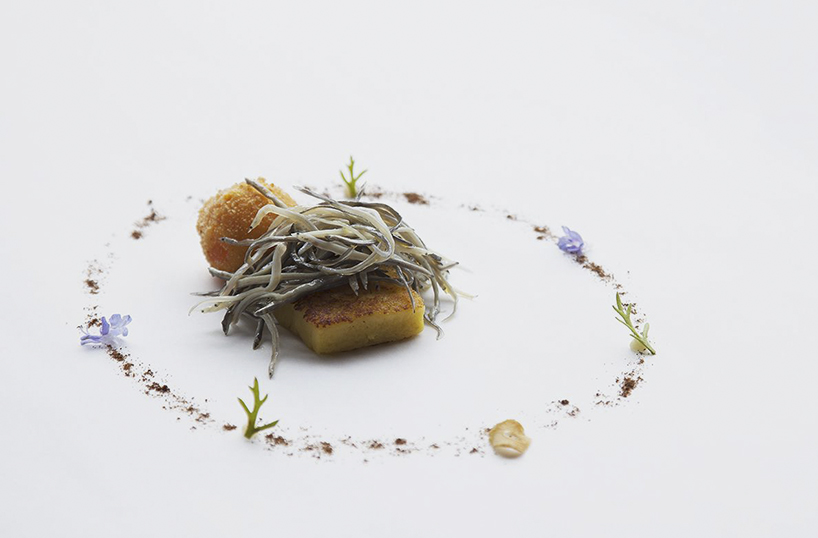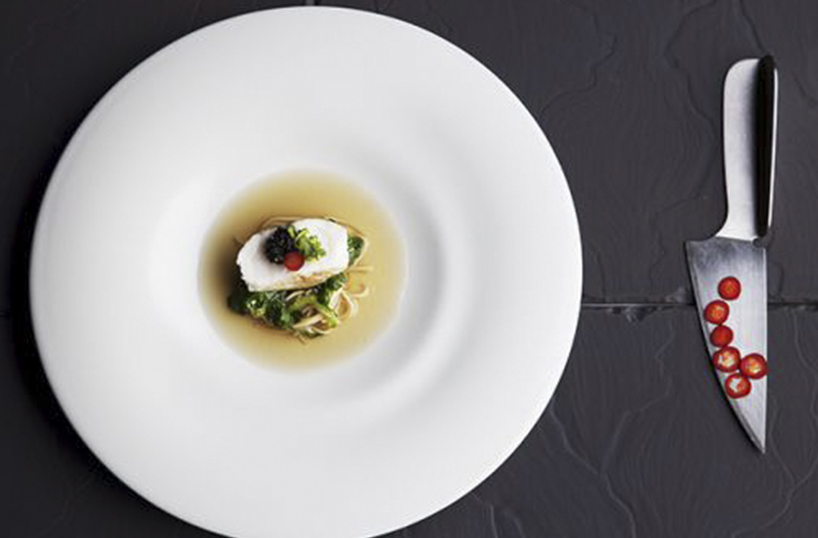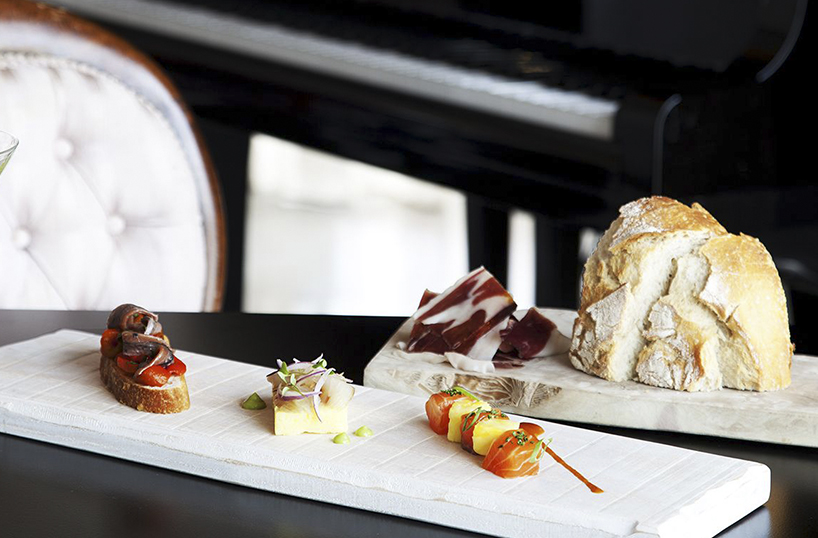 Serving Free Range Chicken Three Ways involved not only a delicious empanada accompanied with mango salsa, and a Roasted Terrine, but also a Cold Consommé poured over chicken stock ice cubes and a sprig of rosemary. Egg Yolk sauce was added to Flame Roasted Hake at the table, and a Cold Infusion of Mate and Greip was presented in small Japanese cups with tiny straws to sip through. Desserts were brilliantly contrasting – a fresh Elderflower Jelly with lychee and aniseed cru, followed by a rich Dulce De Leche before Petit Fours.
Of course the wines attempt to steal the show too. Every waiter and waitress clearly understands the importance of the grape in this region and they speak passionately about each pairing as they present it with the food. Cleverly, Hotel Viura have included a 'surprise' wine half way through the tasting menu – one that is served in a dark glass that you can't see through, and you're encouraged to tune in your senses to guess what type it is.
Yes, this is somewhere truly special and perhaps best saved for extra special occasions – although the prices are reasonable and far more accessible than similar menus served in London or France. No visit to Northern Spain should be completed without making a detour to, or a destination of the wonderful Hotel Viura.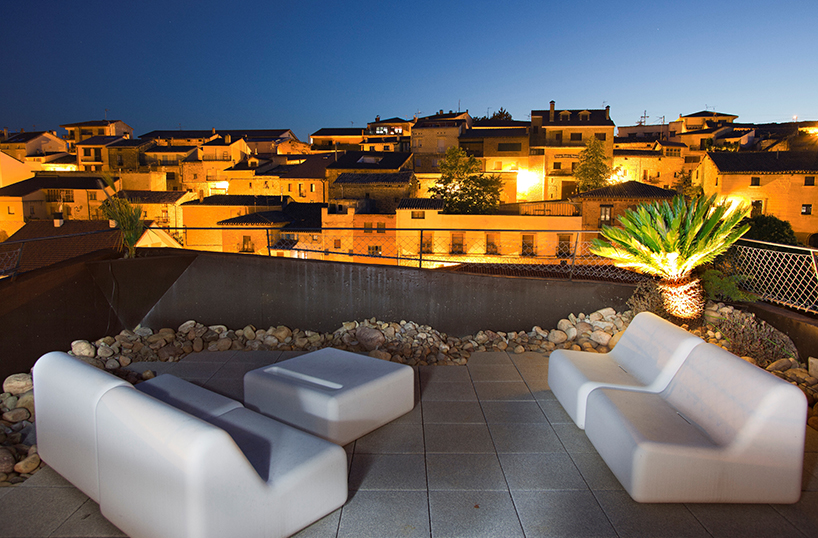 For bookings and information visit the Hotel Viura website here.
Words by Emily Eaves.
Images © Hotel Viura