Hotel Review: Il Fondaco del Moro, Tuscany //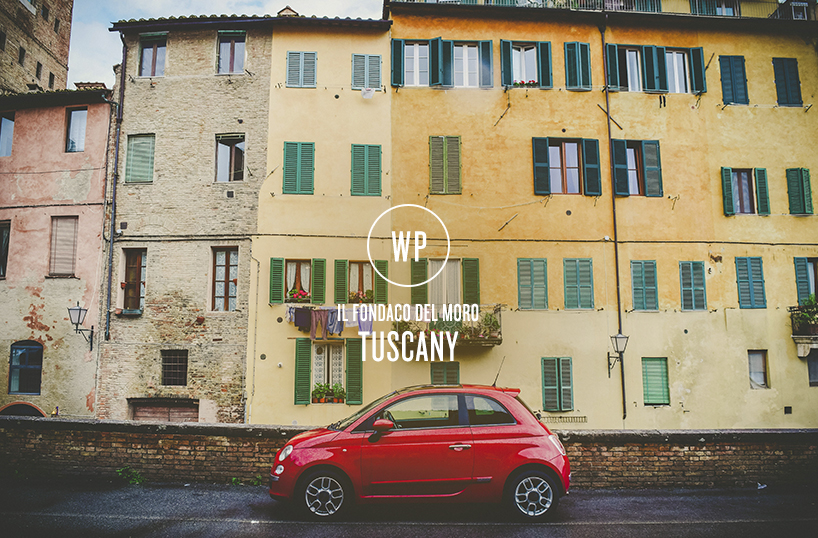 In the middle of nowhere…… but the centre of everything. Having just returned from Italy Auntie Shirl reviews Il Fondaco del Moro, a hotel in the heart of Tuscany. Read her review here.
Think of a tiny village you know. Now half it in size. And again. And again. And a couple of times more. What you now have in your mind is probably still larger than the village of Oliveto which we have just returned from. A fortified medieval village founded around 1385, with an apparent population of 23 (we saw 3 of the inhabitants).  It is 100 paces from one end of the village to the other (yes, we counted!) and it has a pretty little church, a couple of arches through the fortified walls, about 4 village cats and a small boutique hotel with all mod-cons nestling within the ancient walls. Welcome to Il Fondaco del Moro.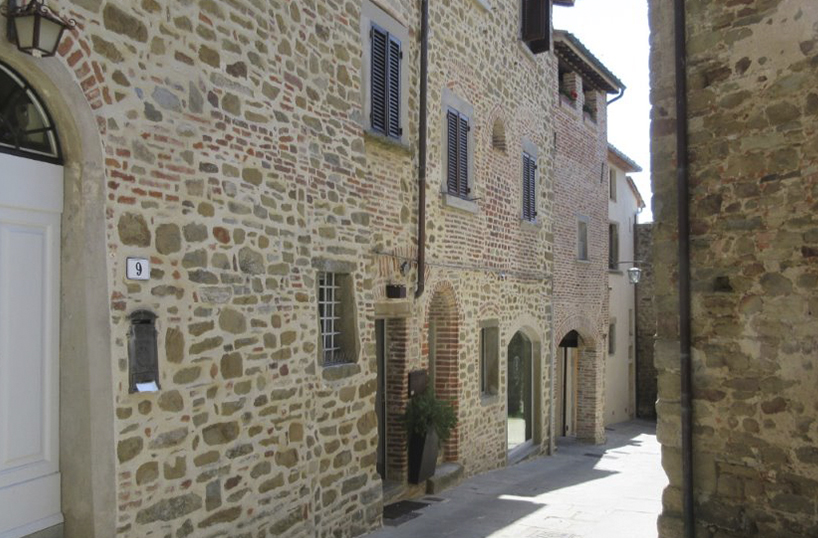 Now, take your boutique hotel, in your tiny village, and place it on a hilltop with spectacular views.  Oh, and centre it just nicely so that you can visit a whole host of Tuscan loveliness without having to drive much more than an hour in any direction. And then, just for a bit of added drama, surround it with fields and fields of nodding golden sunflowers. Then add a few to-die-for restaurants (for the food, the wine, the view or all three) and your week couldn't really get a lot better. By the way, did I mention that the sun shone continually; it was between 32-36 degrees most days, but never really felt too hot. Admit it, you are starting to hate me, aren't you?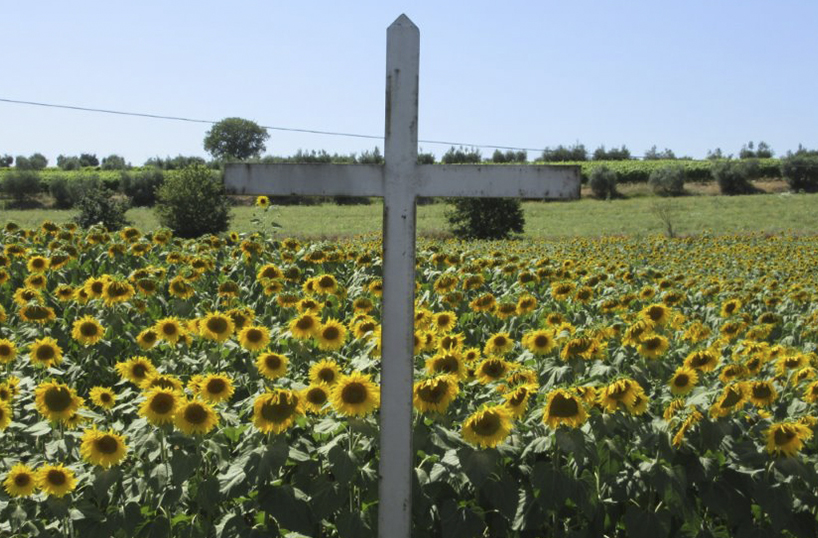 And, just to make things even better, have it located about a 10 minute drive from the main A1 toll road that runs from Florence directly down to Rome and only a comfortable, easy 2 hour drive down from Pisa airport where relatively cheap flights from the UK abound.
By the end of the week we were "castled" and "hill-top villaged" out. Seen one… seen them all,  but no, that's not true. Just when you decide Arezzo is a beautiful city, you go to Siena. Then when you think hilltop towns can't be any more beautiful than Montepulciano, you discover Cortona. Just as you decide you can't have a better meal than the one in Monte San Savino you "accidentally" find Il goccino, ristorante con enoteca in Lucignano. Yep, it's a hard life.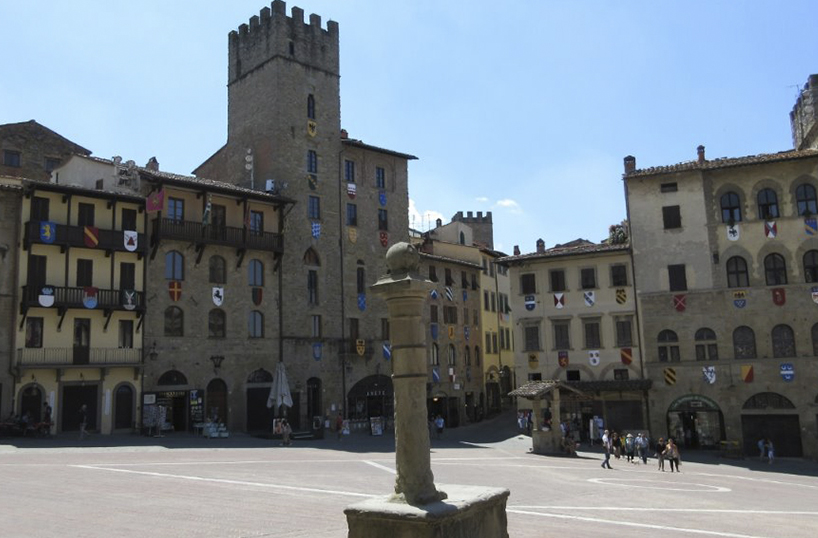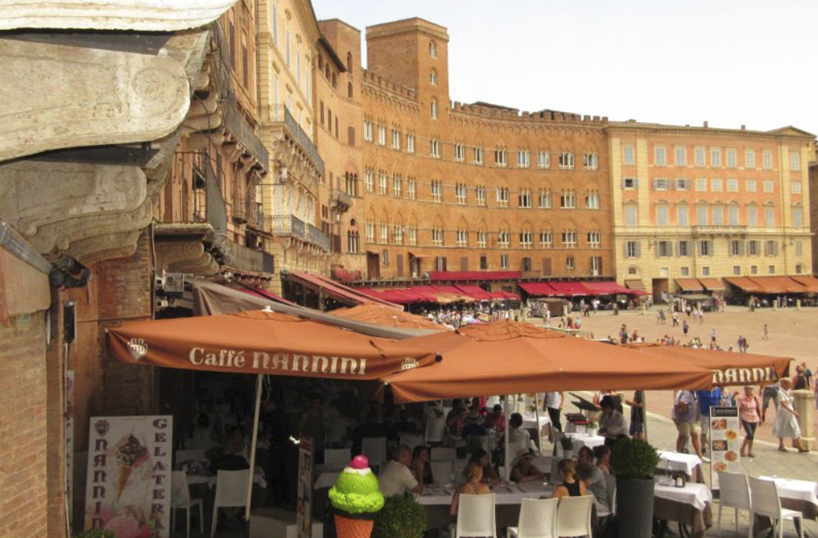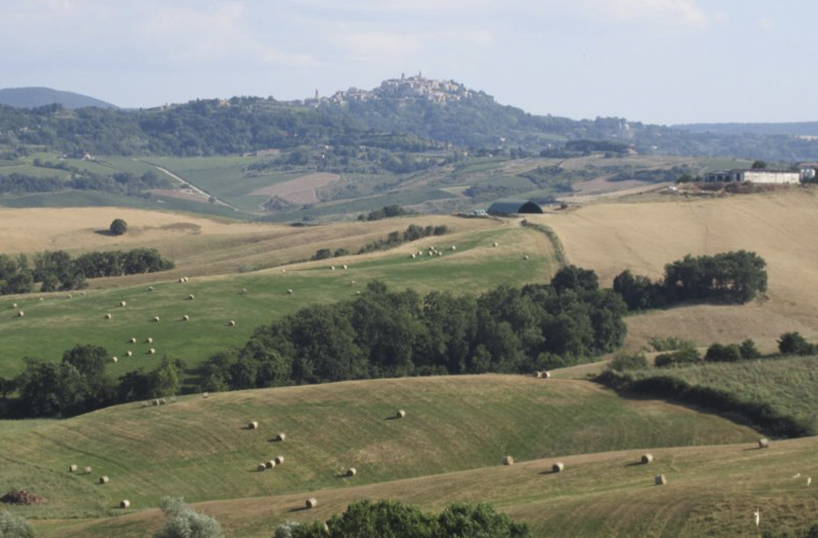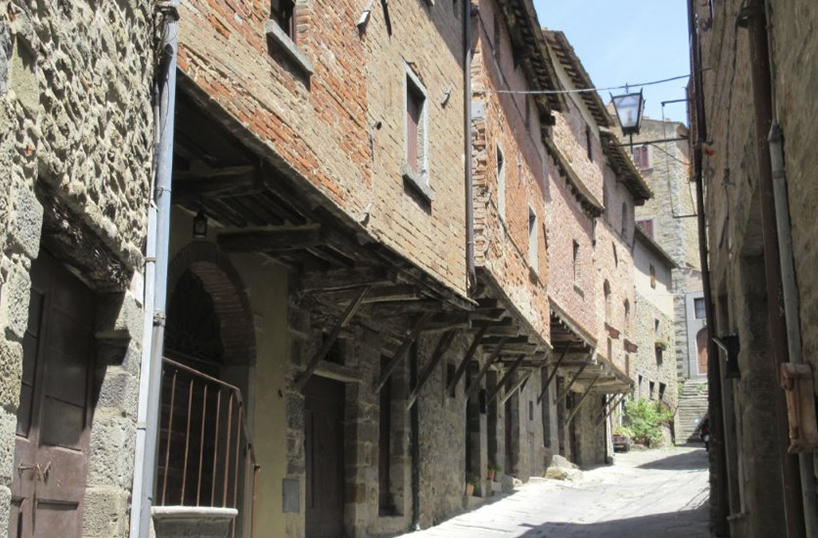 However, this needs to be a balanced review, so here are the pluses and minuses of the holiday.
The hotel
Positive: The hotel is beautiful, stylish, with lovely hosts who give lots of advice on places to visit, and who will even book tickets etc for you. The buffet breakfast is first class, with a nice selection of juices, cereals, yoghurts, cakes, eggs etc and a wide selection of coffee made to order. The aircon is effective, the beds are comfortable and the whole hotel is spotless.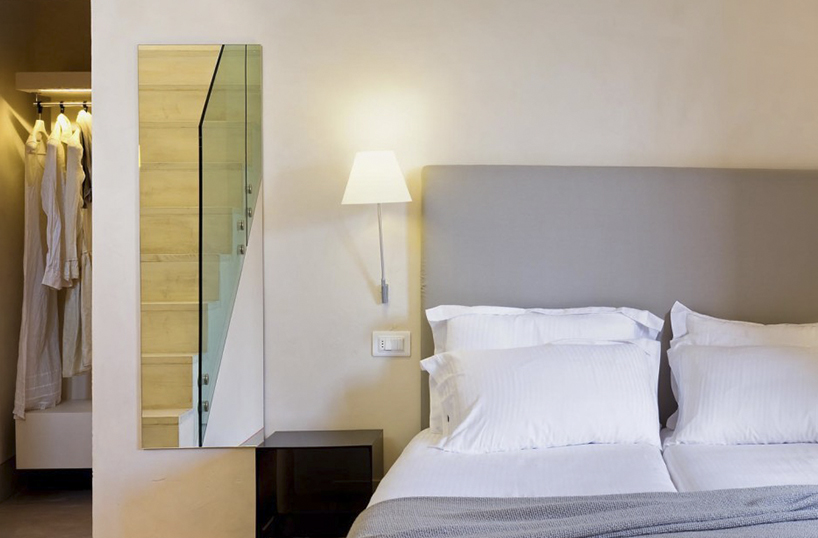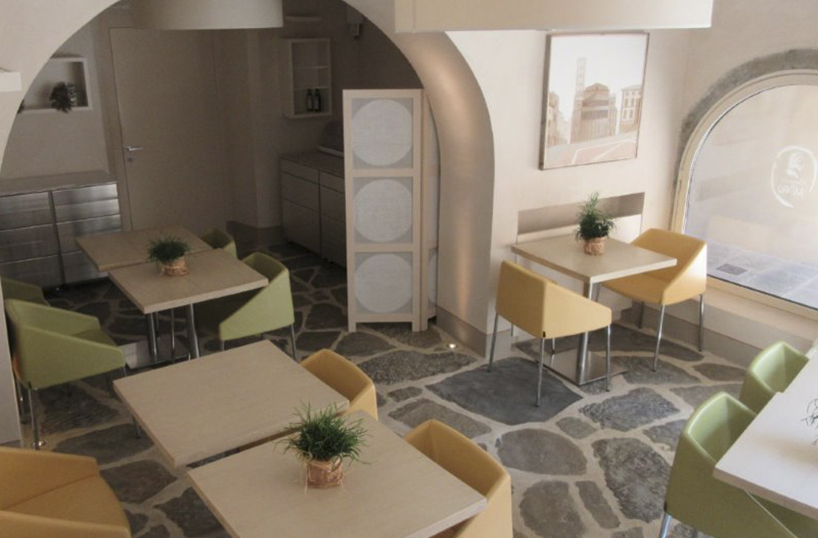 Negative: There is no outside space… at all! Zilch, nada, none! This might not bother you. Unfortunately it bothered me. A lot! There was moaning and whinging and whining. It was hot. I'd just climbed up another stunning bloody hilltop village. I wanted to chill out for an hour in the sunshine. And I couldn't. To be fair, this meant that we saw far more of the area than we would have normally, but I just wanted to flop down in the sun (with a drink in my hand, preferably!) There is currently a small terrace being constructed as we speak. However, whether it will be ready this year is anyone's guess (I was told in January that it was ready. It wasn't in July although the builders were there).
Places to go
Positive: There is just SO MUCH to see in this area you really can't go wrong. Cities – Siena, Arezzo, Florence. Hilltop towns – Lucignano, Cortona, Anghiari, Montepulciano, Monte San Savino, and probably dozens more we missed. All beautiful, stunning, gorgeous. And quiet. Very, very quiet. More than once we wondered whether everyone had been abducted by aliens and they had just missed us. Or maybe it was Brexit. Or maybe the Italians had gone somewhere else for their holidays.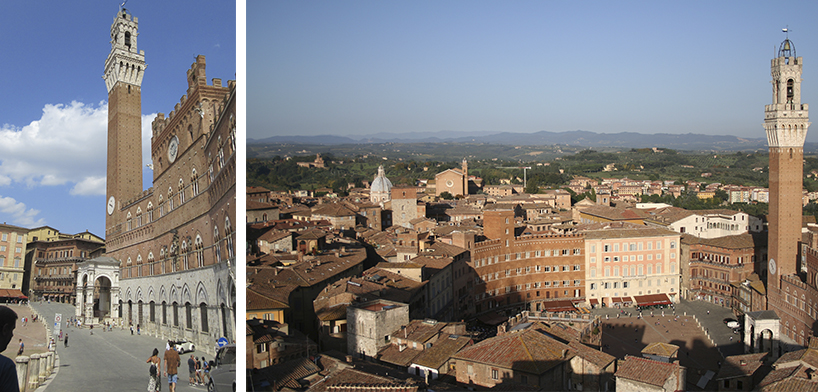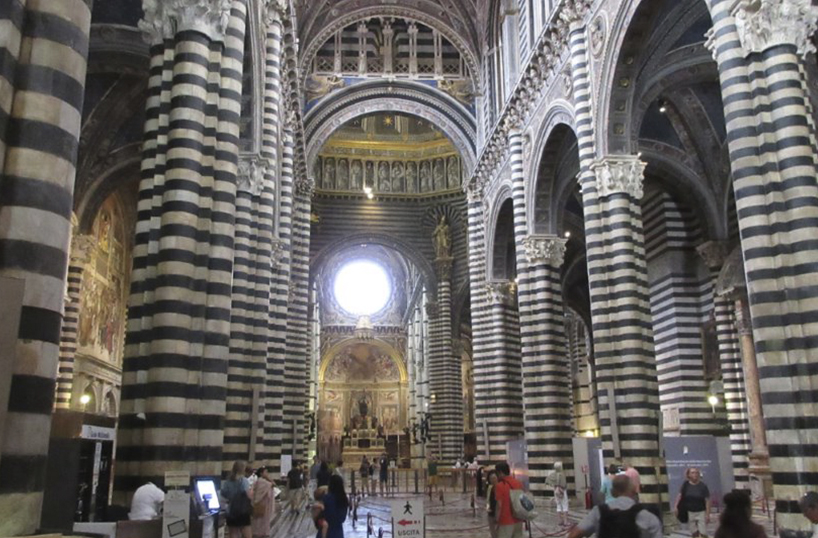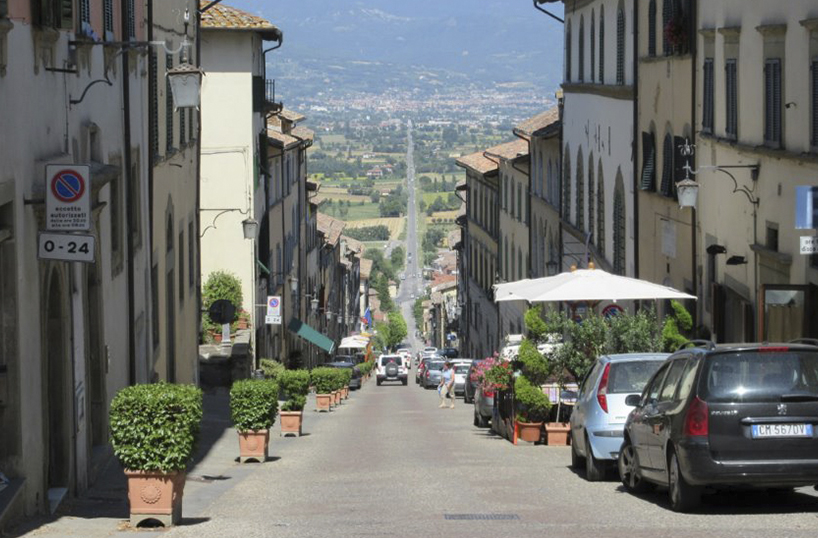 And the history. We think the UK has castles. Pah!! Tuscany has them, on steroids! Everywhere. And with fascinating history too, some medieval, some more recent. The little village of Civitella in Val di Chiana, only 5 miles away from Oliveto is beautiful with views that seem to go on forever. But it has a little museum which tells a tragic story of death and destruction, and resistance and heroism during World War 11. Profoundly moving.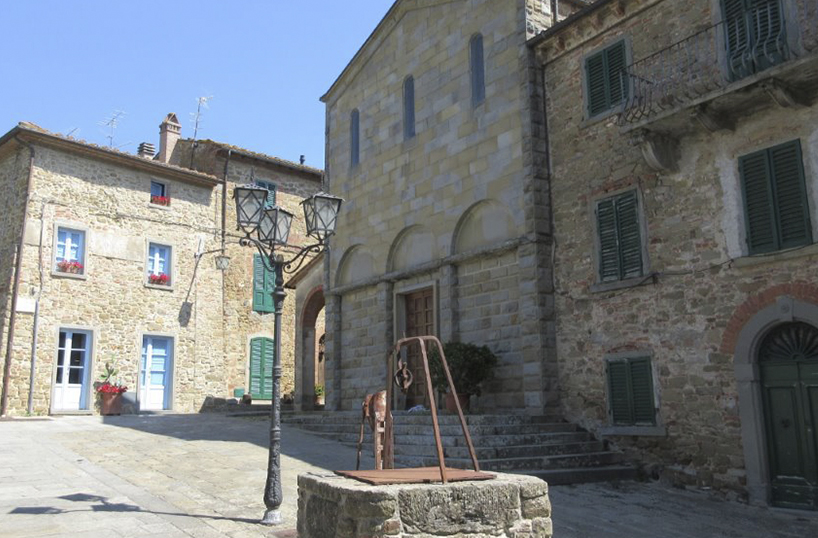 Negative: Then we found all the missing people. They were in San Gimignano! I've always wanted to go to San Gimignano, it was on my bucket list. And, it would appear, on the bucket list of half of the western world too! It didn't help that it was the hottest day we had, and the walls of the town reflected back the heat, with added interest. It was all just too touristy (yes, I've spotted the irony), too commercial, too difficult to get parked (everywhere else was a relative doddle) and too much "selfie-stick-central!" We also found the most expensive Coca-cola of the holiday – 4 euros each for a small 250ml can. Plus cover charge – 10 euros without tip. Thank you very much.
San Gimignano is famous for its remaining 15 medieval towers (of an original 72) built by feuding families keen to assert their importance upon their neighbours. And impressive they were too. However, I was shocked at the start of our visit to look up and have an instant flashback to the Twin Towers of New York. Indeed, the two Salvucci towers are said to have provided the original inspiration to the architect. See what you think.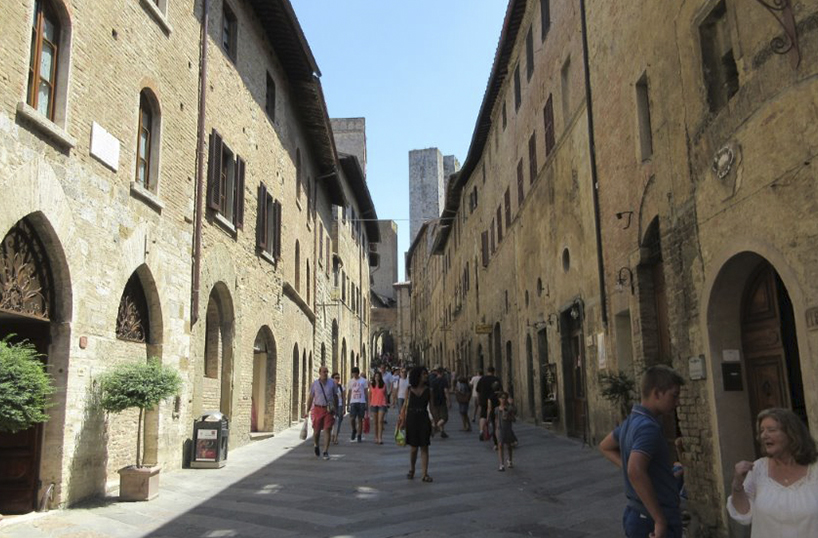 Driving and parking
Positive: If you are in Tuscany you HAVE to have a car. Yes, you could possibly get around by public transport, but you'd miss much of the beautiful scenery and take up most of your day in the process. And, whilst it might be possible if you are based in a large conurbation it most certainly won't work if you are based in Oliveto.
The roads are generally good, with clear signposting. We only used the toll road to travel from the airport and it was a very reasonable few euros. We also found it was better to rely on good old map reading rather than sat-nav as we found more villages, wineries and beautiful scenery that way.
Most of the hilltop villages have well signposted parking, mostly free. We even parked in Siena, just outside the city gates, for free.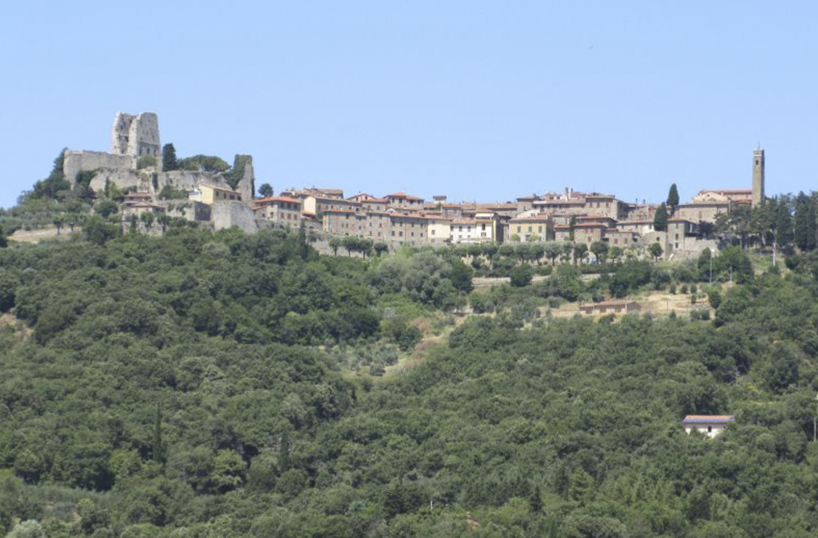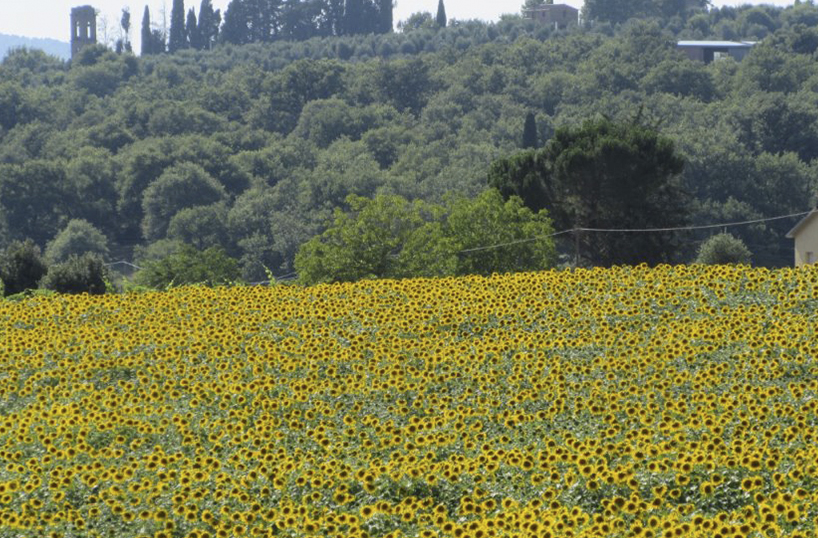 Negative: The Italian drivers! Indicators seem to be rarely used and the general methodology is to drive at double the speed limit and expect all visitors to do likewise. To "encourage" you to go faster, they drive about 12 inches from your rear bumper, and stay there, until you either do go faster, turn off, or pull over and let them past. However, if you accept that is what is going to happen, and just pull over every now and then to let them go past, you have a relatively relaxing drive.
For those following sat-nav instructions to the cities you are generally directed to car parks where you have to pay. In Siena it cost 12 euros for a few hours with long queues to get into the car park the first place.
Under no circumstances drive through the village/town/city walls anywhere you visit. This will incur a hefty fine. Having said that, they are easy to spot and avoid.
Food and wine
Positive: You are in Italy. What's not to love? From snacks, to ice-cream, to tasting platters of cheese and hams, to dinner, the food is fab. We enjoyed delicious 14″ pizzas for 7 euros, ginormous amarene (black cherry) ice-creams for 2 euros, right up to an amazing meal at Il goccino, ristorante con enoteca in Lucignano, with views from the terrace over half of Tuscany that cost 100 euros for the two of us (and was worth every cent).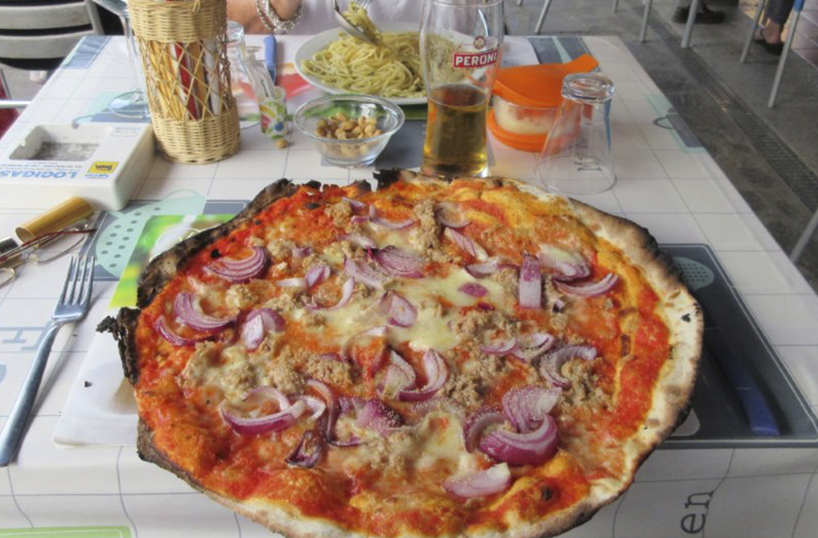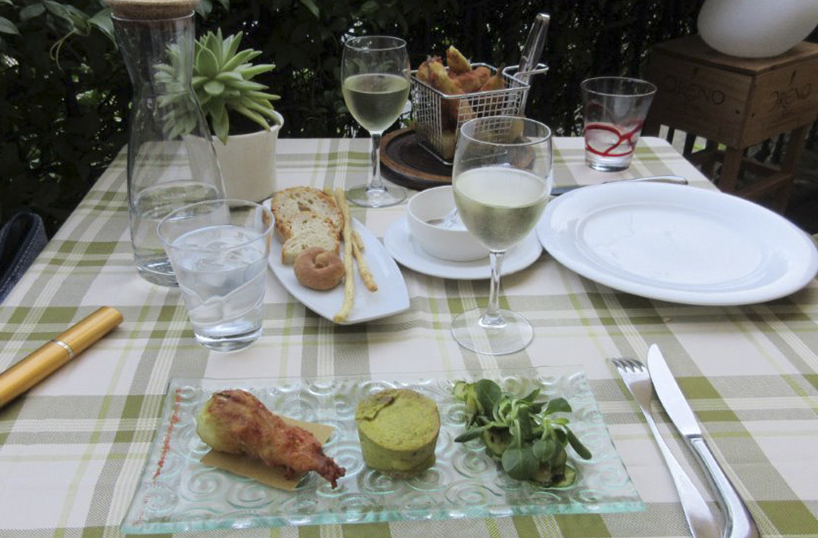 Foodie inspiration abounds. I've successfully (approximately) recreated one of the dishes we had in Tuscany which has become part of my recipe repertoire.
For wine lovers, duh, I've already mentioned Montepulciano, but we are also in Chianti territory and there are plenty of other vineyards (and tasting opportunities) too. We visited vast underground caves of wine, more akin to cathedrals of the grape. And obviously, where there are tasting opportunities, there are buying opportunities too.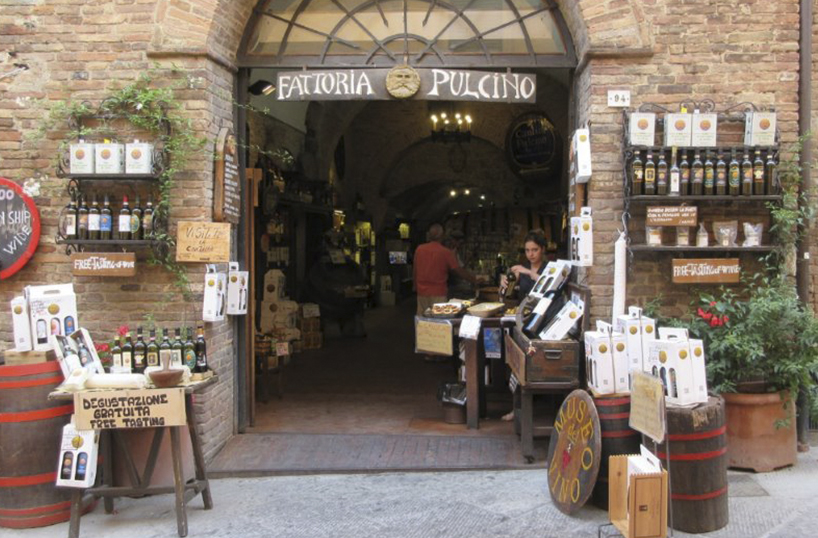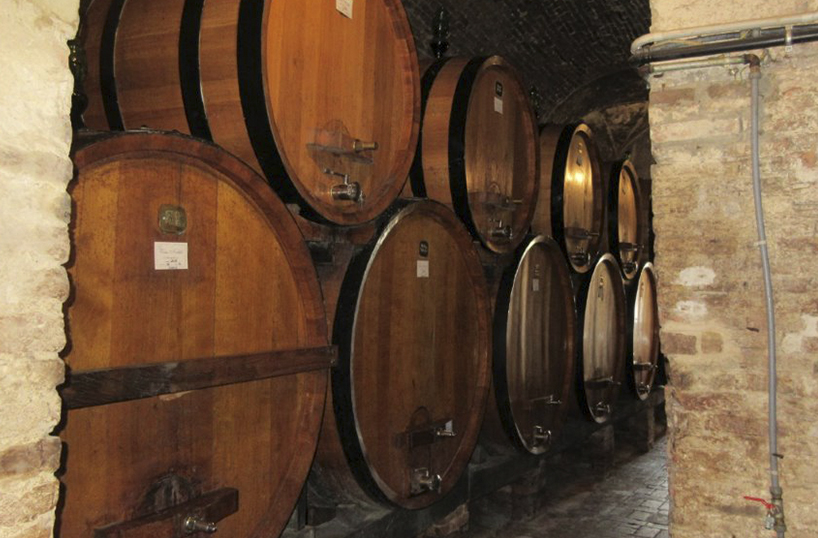 Negative: Everywhere you sit down there will be a cover charge from 1 euro pp up to 4. Very surprisingly, the only exception we found was in the heart of the tourist world – on the Piazza del Campo itself in Siena where we had a very lovely late lunch.
The only other issue is that there is no restaurant at the hotel, they only serve breakfast. There is a casual restaurant Blue Notte in the next village of Albergo (home of the aforementioned 14″ pizzas) which is a brisk 13 minute walk downhill from the hotel, and a slower 17 minute walk uphill to return, but the week we were there we were the only ones to do it (twice). So, basically a car is essential for eating too. But we soon found plenty of lovely restaurants for dinner within a 10-20 minute drive, which is something we wouldn't think twice about at home.  
Of course using the car to get to restaurants and wineries means there always has to be a nominated "Captain Sensible" who can't partake of the local alcoholic loveliness.
Overall, we had a splendid time and despite all of the eating and drinking we did (which was A LOT!) I only put on 2 lbs in weight. So those hilltop towns came in handy after all. In fact, I've never done so much in a week! Would we return? Initially, I thought not, because the lack of outside space upset me. But, by the end of the week, yes, I would definitely return. I'd know that we were there for sightseeing, not lounging around. I'd know that we'd need a car most evenings to find a delicious meal, but so what, there are plenty near to hand. And I'd know that whilst I was based in the middle of nowhere, in a modern hotel in a medieval village, I was actually ideally situated in the centre of Tuscany.
Words by  – Shirley Robinson

Images © To Work or Play 2016 / Shirley Robinson